5 Overlooked Billy Joel Songs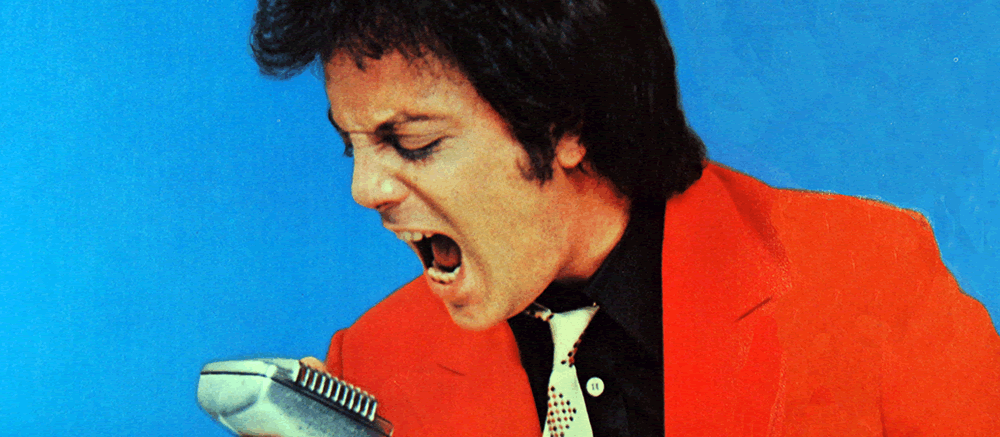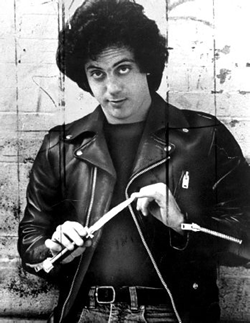 I came of age in suburban Staten Island during the 80's, back when you couldn't hang on the stoop without someone blasting Billy Joel from a boombox. Even my Italian grandparents loved "that little Jew." They would pop in an 8-Track of The Stranger or 52nd Street in the Caddy on our trips to the city. I'd time it so the title track on The Stranger would blossom just as we popped out of the tunnel into the Battery.
My friend was more fanatic and would dress like Billy Joel… jacket, tie and jeans. I always looked like a shlub next to him. I was infatuated in my own less demonstrative way. I listened to a lot of those albums exclusively for years, took it personally when anyone criticized Billy, and wore out my VHS of Live from Long Island pretty quickly.
That being said, I'm not into many of the hits anymore. With 33 songs in the top 40, that's a lot of songs to ignore. Don't get me wrong, I had a ball at Brooklyn Bowl watching Gene Ween sing them live, but I'm not alone in never wanting to hear Piano Man or goddamn Uptown Girl again, am I? Billy has to be sick of those songs, too.
So what are some overlooked gems from the Billy Joel catalog? I thought you'd never ask.
1. All for Leyna / Glass Houses, 1980

Ok, I'm gonna start with an obvious one. Obvious to fans, that is. Let me be clear by saying good Billy Joel songs are not "overlooked" by fans, just by Joe Shmoe who probably only knows a fistful of hits.
As a ten year old in 1980 my only experience with women was a quick kiss here and there, yet lyrics like "I don't wanna eat, I don't wanna sleep, I only want Leyna one more time" spoke to the part of me that gave into obsessions. Granted most of my obsessions involved eating entire boxes of Cap'n Crunch when no one was looking, but there was definitely a girl or two I couldn't get off my mind during all that crunching.
All For Leyna is Joel several albums away from his sweet and folksy debut. By now he's heard The Police and wants in. My English teacher thought Glass Houses was the best example of Billy Joel selling out. He probably also thought Dylan sold out when he went electric. Whatever. At their core, these guys are entertainers, and entertainers like to make crowds happy. Billy started in a piano bar, for chrissakes.
2. Worse Comes to Worst / Piano Man, 1973

"And if I don't have a car, I'll hitch. I got a thumb and she's a son of a bitch."
My pal and I used to hang out in SoHo in our early teens and if we ever found ourselves in a sketchy neighborhood we starting mouthing the intro music to this song. It somehow represented something gritty and urban to us, which is so off the mark listening to it now. Sounds more like
Jimmy Buffet
taking a cab through the Lower East Side. Totally listenable, totally seventies with some great slide guitar and background vocals. I wish Billy would do smaller venues playing songs like this instead of his usual live stuff.
3. You Look So Good To Me / Cold Spring Harbor, 1971
You won't look cool blasting this at full volume cruising down the bully, that's for sure. It kinda sounds like white people getting dressed for an early supper. Almost like a James Taylor or Carol King cover, but it's a Billy original, yo.
I've never heard it outside playing it for myself. Not on the radio, not in concert, never heard fans talking about it. Yet to me it's the perfect little pop song. A little light lyrically, but Stevie Wonder could have a field day funking this love song up.
4. Close to the Borderline/ Glass Houses, 1980
"I got remote control and a color TV. I don't change channels so they must change me."
This is drunk and probably stoned Billy uncharacteristically rocking out and letting loose in a way that made fans of Piano Man skip to the next track. I love it and I'm sure I'm not alone. I wish he made more balls to the wall songs like this.
Sung via the same impatient point of view as Pressure from The Nylon Curtain, it's another litany of modern day anxiety encapsulated in four minutes of rock. It's a road-house stomper that doesn't take itself too seriously – which Joel is sometimes guilty of.


5. Surprises / The Nylon Curtain, 1982
"Don't look now but you have changed."
The ghost of John Lennon walks the halls of
The Nylon Curtain
in ways Joel never allowed before or since. I used to think this was Joel's best record, and it certainly has a lot of great songs on it, but let's be honest; it's no
52nd Street
. In fact, I forced myself not to include anything from
52nd Street
on this list because that record belongs on a different list altogether.
The Nylon Curtain is famous for Allentown, Pressure and Goodnight Saigon, but Surprises, Laura, and A Room of our Own are the best tracks if you ask me, and you didn't. It's grown-ass suburban music fo' shizzle. That he followed this record with a concept album exploring doo-wop is still jarring.
And so it goes… 5 overlooked tracks among many possible choices by a guy who has sold more than 150 million records worldwide. He even got to keep some of that money.
Now if only we could get him to write something new.
Here's five acts doing their thing in the first installment of Hip Hop Now.
Chicago rapper Saba's new record Care For Me features Chance The Rapper on "Logout."
From Everything is Fine, a collaboration between rapper/satirists Jean Grae and Quelle Chris, here's "Zero."
Tyler, the Creator stays weird and rhymes chicken nugget with fuckit on rap nugget "Okra."
Dallas rapper Bobby Sessions lost his cousin to police violence and channels that energy into the controversial "Like Me."
Rapper/actor A$AP Rocky samples Moby's "Porcelain" on "A$AP Forver."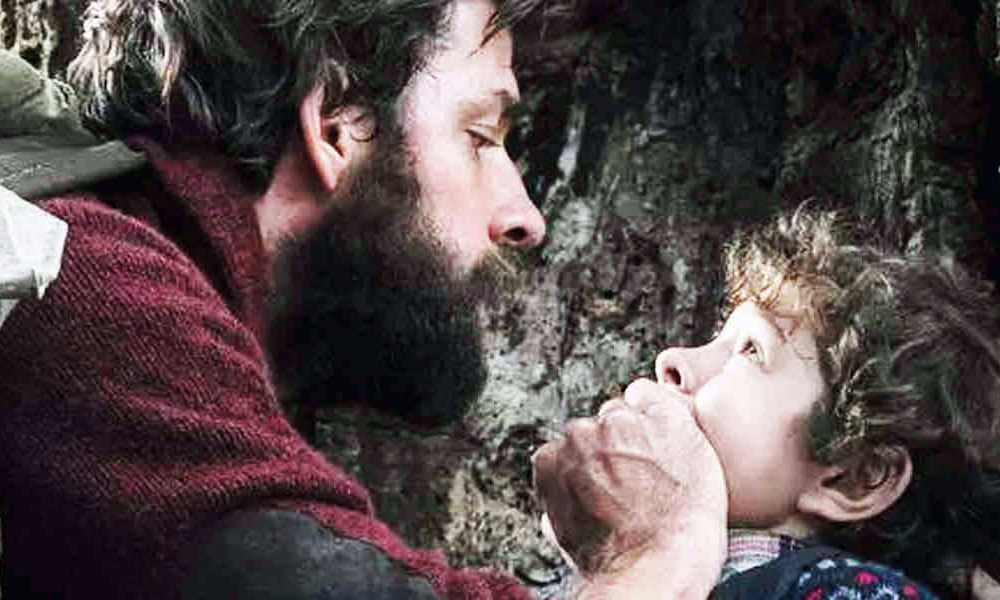 "A family is forced to live in silence while hiding from creatures that hunt by sound."
A lot of skepticism crossed my mind when I first saw the trailer for A Quiet Place. A lot of familiarity to the falsely-marketed It Comes of Night were smeared all over this film. A family trapped in what seems like a post-apocalyptic world, forced to farm, hunt, and live like 1930's Okie's in the dust bowl. No real explanation of what happened and what is hunting them. Nah! I figured that they would foresee the comparisons and will stray away from the "its the people that are the real monsters" trope.
Thank the Lord that they did.
From the beginning of the film we see that there is a real threat, and the family is just trying to live in silence, literally. They have to keep extremely quiet in order to not be heard by the creatures who kill by sound. The theater experience was very interesting for this film as the audience fell to dead silence, as if we were participating in the same scenario.
This movie relied heavily on some tremendous acting. John Krasiniski not only directs but stars with real-life wife Emily Blunt, and holds down the lead role with a mix of grit and sincerity. Blunt knocks it out the park as the mother who suffers through grueling moments, pantomiming some extreme pain that had the audience cringing with tension.
More impressive were the kids. Noah Jupe, who has been quietly making waves with his acting in movies such as Wonder and the sub-par film Suburbicon, was stretched in this movie portraying the son, but Millicent Simmonds, who I couldn't pinpoint to any other film, carried a lot of the emotional weight and was burdened with the heaviest guilt.
Now the creatures were obviously CGI and it was noticeable, but when they make their grand appearance it doesn't really matter. The way they hunt, move about, and made their weird clicking noise, made them fascinating monsters and even a bit creepy.
This movie did a great job of mixing emotion and tension and even though I found it toned down on the horror, I think it could have a few people curled up in their seats from the thrill.
Overall Grade: B
This movie was good and it was held up but some truly stellar acting, directing and writing. Don't expect a lot of horror, but do expect to be uneasy with a few scenes. Oh, the ending was simple but very bad-ass!
Drama, Horror, Thriller
April 2018
Director: John Krasinski
Paramount Pictures
1 hours 30 minutes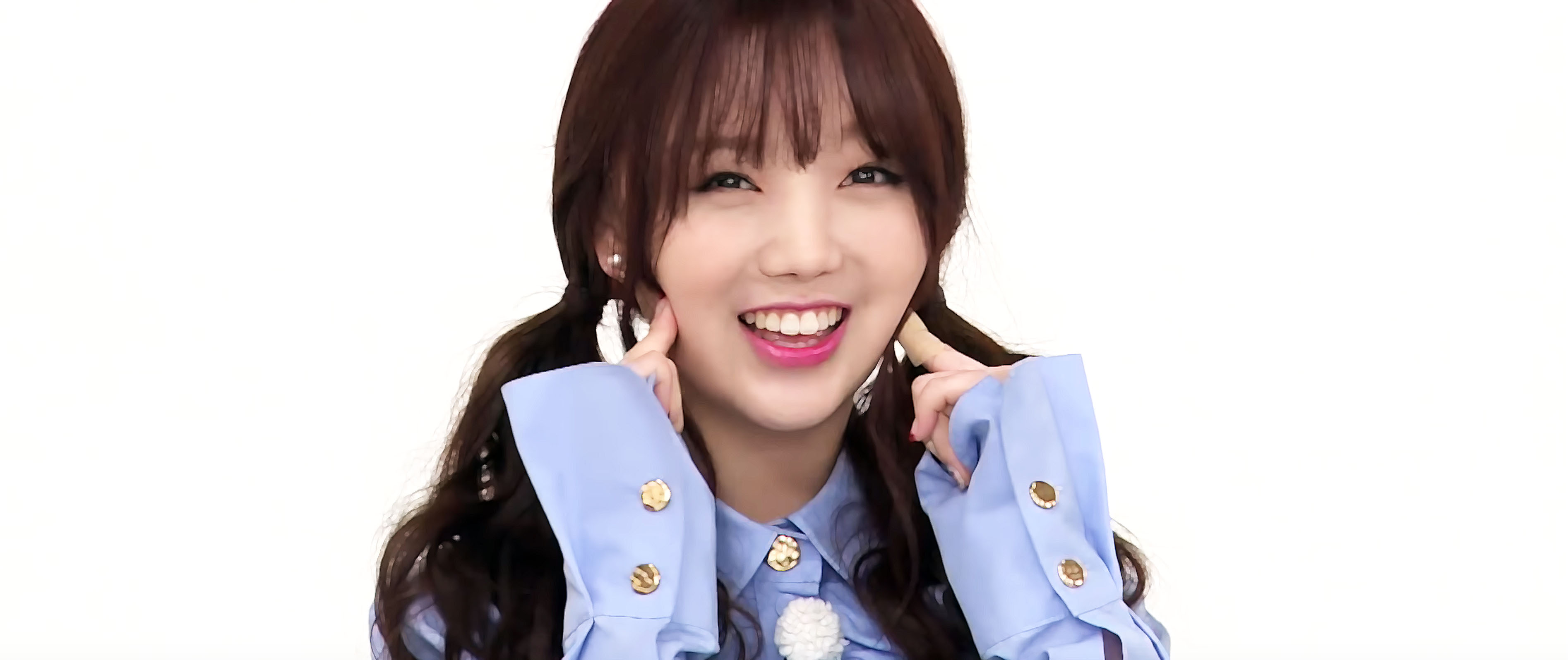 You know how you and your significant other do the baby talk thing? Come on, you do it, admit it. Sometimes you talk to each other in a childish voice or make silly little gestures that you would never use at, for example, a business meeting or at the dentist. Well, this is a whole cottage industry in South Korea and they call it Aegyo. 
Aegyo, a tool long leveraged by South Korean ladies to get what they want through sheer cuteness, has been leveraged by male and female K-Pop Idol groups to ginormous success. In fact, there are songs where one can do little cutsey gestures to the whole thing. Two popular aegyo anthems are The Gwiyomi Song and Oppaya, and there are videos aplenty on YouTube where folks of all ages and backgrounds vie for cringe-worthy cuteness. Some of these videos have millions upon millions of views. There's even K-Pop Idol shows where folks watch each other express aegyo and react with howls of laughter.
Holy cow, the more I talk about this, the weirder it gets. Yet, I can't look away.
Other cultures are jumping on the band wagon, too. Check out the videos below for some adorable examples.
https://www.youtube.com/watch?v=jcgGASL8EXo