John Byrne and the Stolen Comic Collection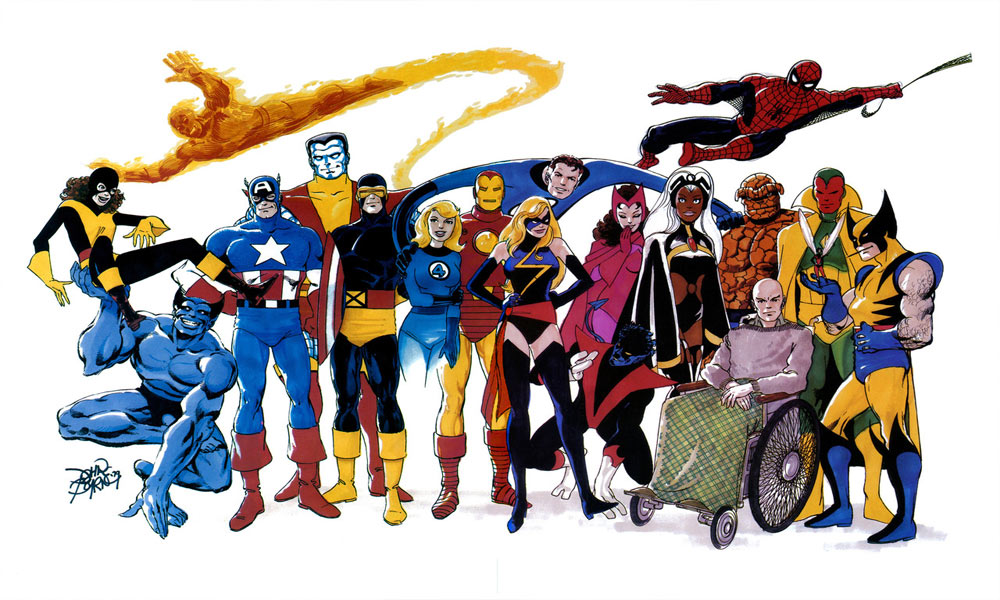 Don't tell anyone, but when I was in junior high I got the gift of a lifetime; someone else's well curated comic book collection. I'm talking over a thousand Silver, Bronze, and Copper Age comics – delivered right into my parent's garage by a family friend I never thanked and have only seen once in 35 years.
"There's like a million boxes in the garage," Mom said nonchalantly that morning, as if my whole life didn't just change. I peaked inside on my way to school, grabbed a stack of who-knows-what, and headed to the bus-stop. I'd get motion-sick reading those in transit, so I had to wait until lunchtime. There, in the A/V room, while I shone an old filmstrip of Support Your Local Sheriff to an auditorium of restless kids, I leafed through a small sampling of what awaited me at home; about twenty issues of John Byrne era X-Men.
Yeah, I was an A/V monitor. Wanna make something of it? Can you think of a better way to get out of Gym?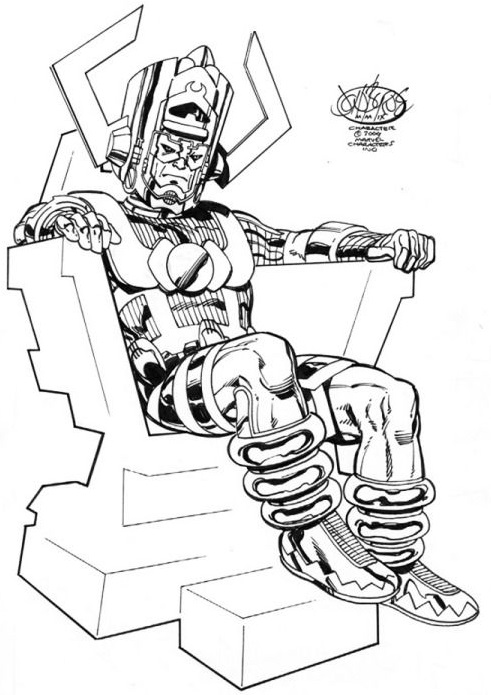 Anyway, I was all alone in that projection booth, flipping through page after page of mutant glory. The only happier kid in school was secretly humping our hot Chemistry teacher. Or so he said.
I was never the best student, and there was zero chance of me concentrating in class that day. So I did what any re-blooded American kid would do – I delayed my gratification until the 3pm bell to ensure a deeper more enduring reward at the end of the day.
Yeah right!! I faked being sick after lunch and got my ass to the Nurse's office.
"Can you call my Mom? I think I'm gonna throw up," I said, with a practiced painful expression I used several times a year.
When Mom picked me up, she was rightfully suspicious. Still, I wasn't up for feigning sickness. I wanted to rummage through those comics in the garage, not lay in bed all day. Any lie I told Mom had to allow me free run of the house.
"I'm OK, Ma," I said in the car ride home. "I was embarrassed to tell the Nurse the real reason I wanted to go home. I fell on my balls. It was killing me about an hour ago but it's already feeling better."
Thus ended that conversation.
Every time I smell an old musty comic book I go right back to that moment.
I don't know if I can adequately convey the joy of discovery I felt opening those cardboard boxes and riffling through issue after issue of comics from the seventies and eighties. There were even some from the sixties. Every time I smell an old musty comic book I go right back to that moment. It was a dream come true. So many important issues, too. Lots of number ones. The condition wasn't always mint, but I wasn't interested in that back then, although within a few months I had bagged each one.
In the early 80's I was already in love with John Byrne's work on Fantastic Four and Alpha Flight. There was something about his style that spoke to me – and I wasn't alone. He was the most popular comic artist of the era with a reputation for getting good work done fast. I heard he was a little difficult, but so are most great artists. For me, that was part of the appeal. I even bought the book The Art of John Byrne and would pour over each page for days on end. Those sketches and doodles filled my imagination with fantasy.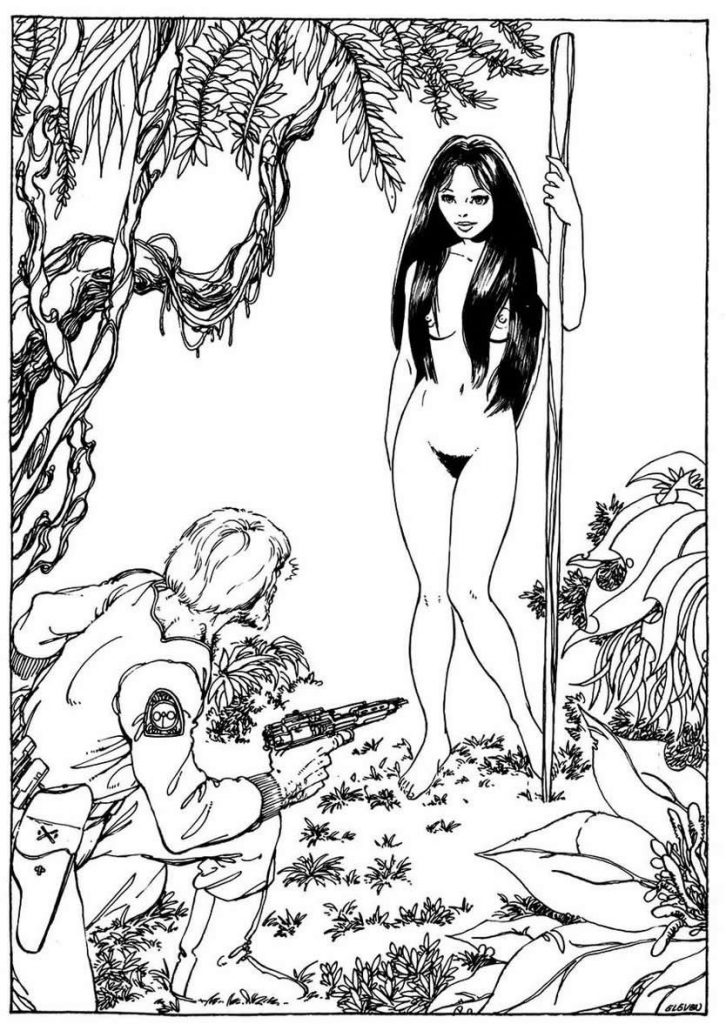 Cut to a few months ago.
ring-ring
"Hey Ma, remember when that guy gave me all those comics years ago?"
"Yeah."
"I'm starting to think these may have been stolen or something."
"You're just realizing this now?" she asked.
"Wait, you knew he stole them?"
"I have no idea where he got them. He said a comic shop closed."
"Yeah, that doesn't make sense."
"I know," she said.
"Ugh, I hate to think someone out there misses these."
"Whoever it was they're probably dead."
"That's nice, Mom. Also, just so you know, I didn't really hurt my balls that day."
"Your what?"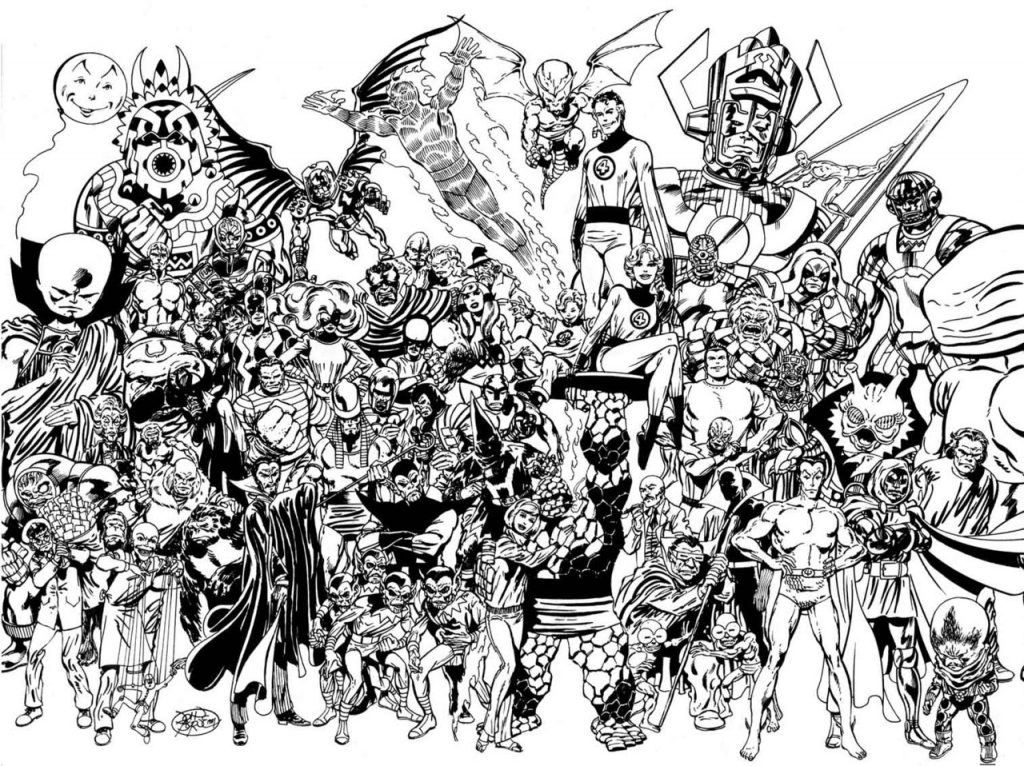 When I got all those comics I was re-introduced to Byrne in a much more comprehensive way. It was something of a crash course. While it lacked his earliest work with Charlton Comics, there were full or semi-complete runs of some of Byrne's best work throughout his career. I'm talking Uncanny X-Men, Iron Fist, The Untold Legend of Batman, Avengers, and plenty of back-issue Fantastic Four, The Champions, Marvel Team-Ups, Marvel Preview, you name it. I became spoiled and devoured it all. You could say I became obsessed, buying anything the man was involved in for most of the next thirty odd years. Even his Stephen King-like horror novel Fear Book. I still keep up with Byrne. If he's working on something, I wanna see it. He's the Elvis Costello of comics.
He's the Elvis Costello of comics.
Sometimes I stare at the
Dark Phoenix Saga
comics, or the
Days of Future Past
ones and can't believe they fell into my lap. It's not right. But I'm the one that bagged them, backed them, bought the long white boxes, and have carried them around from apartment to storage unit and back again for three decades.
So, there's no real point to this article other than to tell the story. Maybe some of you are jealous. I know I would be. Maybe some of you are angry. I can understand that, too. I spent some time looking into stolen comics but nothing I've researched points to my collection, thankfully. Even if it did, I'm not sure how I would react.
To whomever owned these comics before me, know that they are in good hands, well kept, and appreciated beyond measure. I'll do everything I can to pay it forward at the end of my life, perhaps leaving the lot to an underprivileged child somewhere. I know just how that kid will feel getting all these books at once.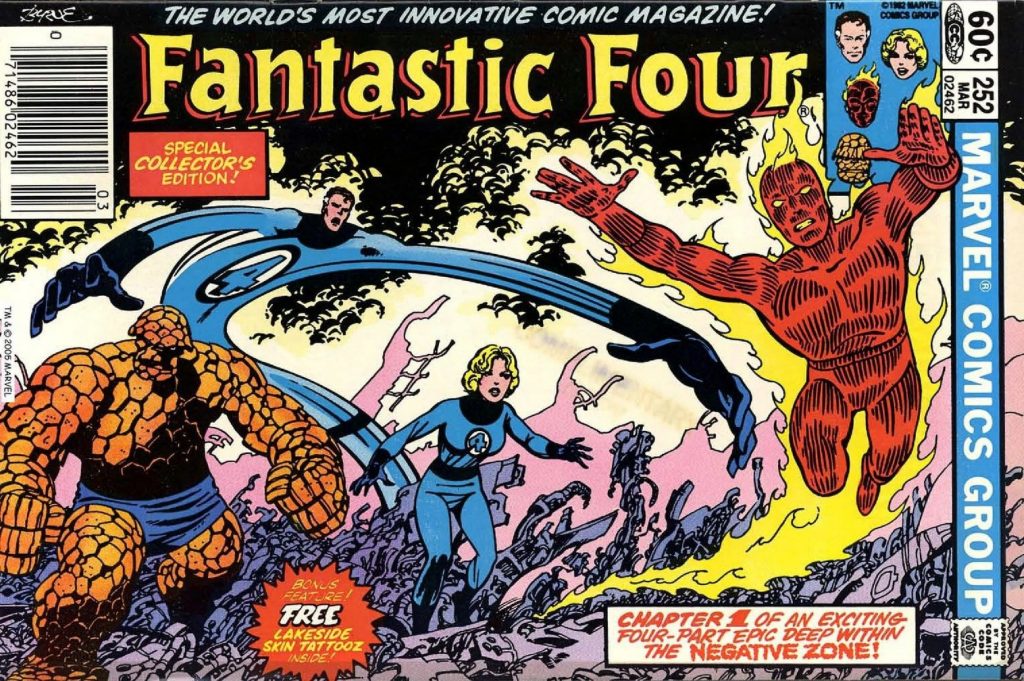 Here's five acts doing their thing in the first installment of Hip Hop Now.
Chicago rapper Saba's new record Care For Me features Chance The Rapper on "Logout."
From Everything is Fine, a collaboration between rapper/satirists Jean Grae and Quelle Chris, here's "Zero."
Tyler, the Creator stays weird and rhymes chicken nugget with fuckit on rap nugget "Okra."
Dallas rapper Bobby Sessions lost his cousin to police violence and channels that energy into the controversial "Like Me."
Rapper/actor A$AP Rocky samples Moby's "Porcelain" on "A$AP Forver."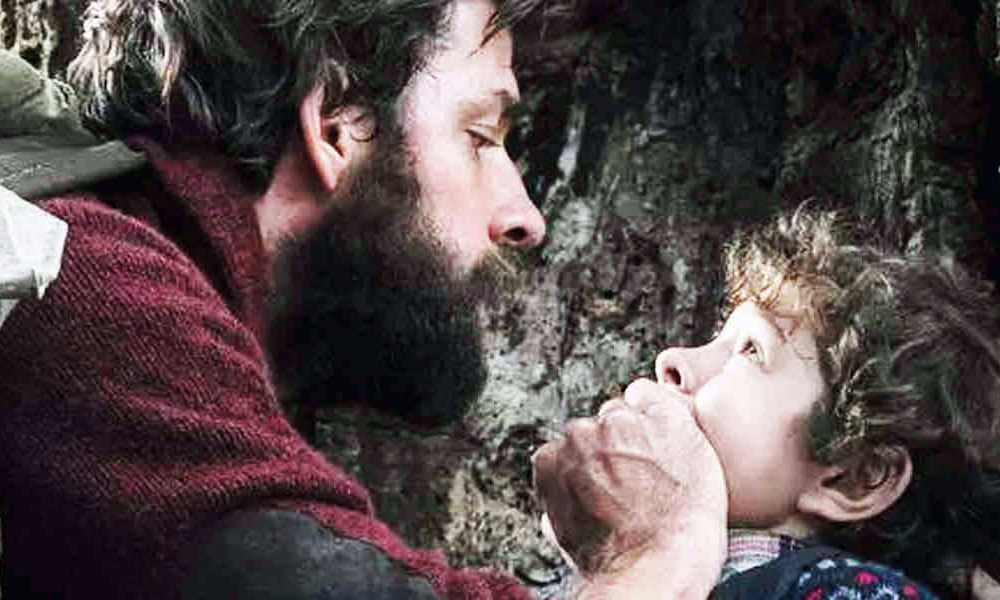 "A family is forced to live in silence while hiding from creatures that hunt by sound."
A lot of skepticism crossed my mind when I first saw the trailer for A Quiet Place. A lot of familiarity to the falsely-marketed It Comes of Night were smeared all over this film. A family trapped in what seems like a post-apocalyptic world, forced to farm, hunt, and live like 1930's Okie's in the dust bowl. No real explanation of what happened and what is hunting them. Nah! I figured that they would foresee the comparisons and will stray away from the "its the people that are the real monsters" trope.
Thank the Lord that they did.
From the beginning of the film we see that there is a real threat, and the family is just trying to live in silence, literally. They have to keep extremely quiet in order to not be heard by the creatures who kill by sound. The theater experience was very interesting for this film as the audience fell to dead silence, as if we were participating in the same scenario.
This movie relied heavily on some tremendous acting. John Krasiniski not only directs but stars with real-life wife Emily Blunt, and holds down the lead role with a mix of grit and sincerity. Blunt knocks it out the park as the mother who suffers through grueling moments, pantomiming some extreme pain that had the audience cringing with tension.
More impressive were the kids. Noah Jupe, who has been quietly making waves with his acting in movies such as Wonder and the sub-par film Suburbicon, was stretched in this movie portraying the son, but Millicent Simmonds, who I couldn't pinpoint to any other film, carried a lot of the emotional weight and was burdened with the heaviest guilt.
Now the creatures were obviously CGI and it was noticeable, but when they make their grand appearance it doesn't really matter. The way they hunt, move about, and made their weird clicking noise, made them fascinating monsters and even a bit creepy.
This movie did a great job of mixing emotion and tension and even though I found it toned down on the horror, I think it could have a few people curled up in their seats from the thrill.
Overall Grade: B
This movie was good and it was held up but some truly stellar acting, directing and writing. Don't expect a lot of horror, but do expect to be uneasy with a few scenes. Oh, the ending was simple but very bad-ass!
Drama, Horror, Thriller
April 2018
Director: John Krasinski
Paramount Pictures
1 hours 30 minutes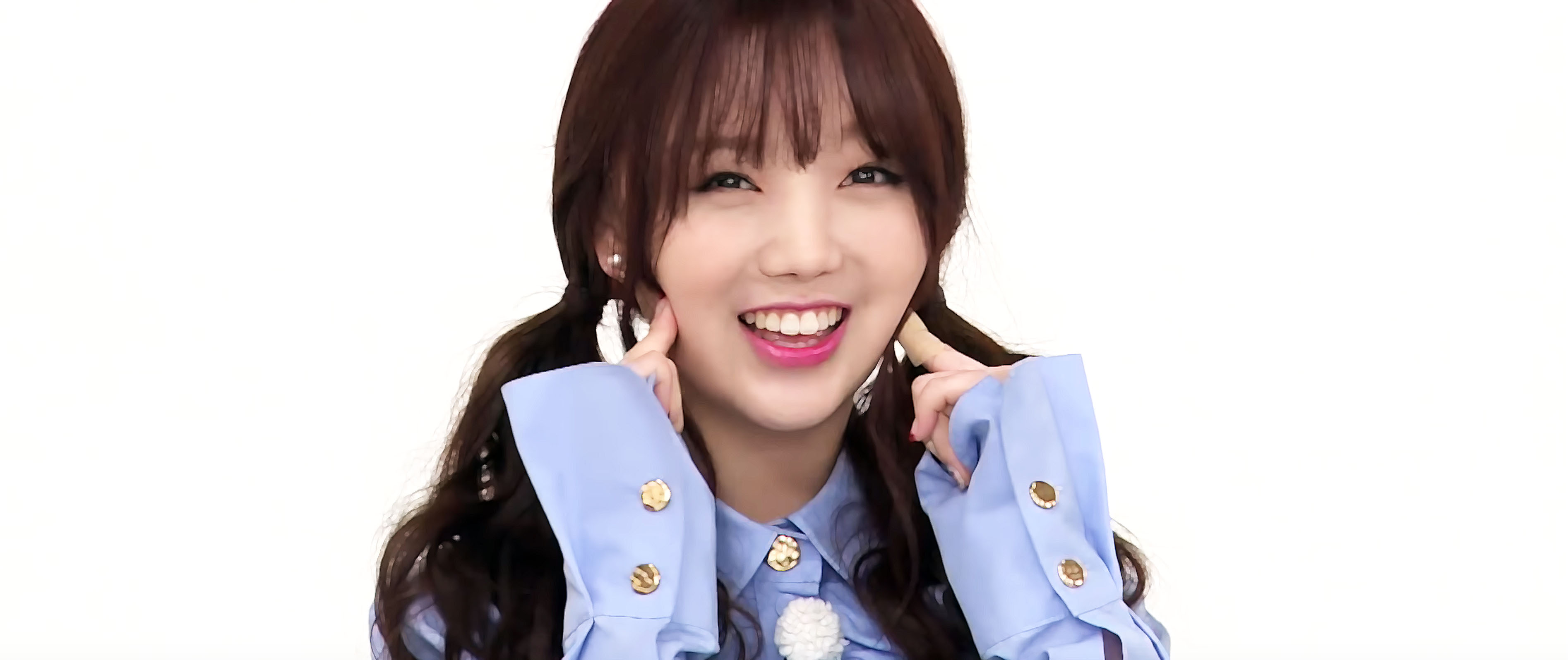 You know how you and your significant other do the baby talk thing? Come on, you do it, admit it. Sometimes you talk to each other in a childish voice or make silly little gestures that you would never use at, for example, a business meeting or at the dentist. Well, this is a whole cottage industry in South Korea and they call it Aegyo. 
Aegyo, a tool long leveraged by South Korean ladies to get what they want through sheer cuteness, has been leveraged by male and female K-Pop Idol groups to ginormous success. In fact, there are songs where one can do little cutsey gestures to the whole thing. Two popular aegyo anthems are The Gwiyomi Song and Oppaya, and there are videos aplenty on YouTube where folks of all ages and backgrounds vie for cringe-worthy cuteness. Some of these videos have millions upon millions of views. There's even K-Pop Idol shows where folks watch each other express aegyo and react with howls of laughter.
Holy cow, the more I talk about this, the weirder it gets. Yet, I can't look away.
Other cultures are jumping on the band wagon, too. Check out the videos below for some adorable examples.
https://www.youtube.com/watch?v=jcgGASL8EXo