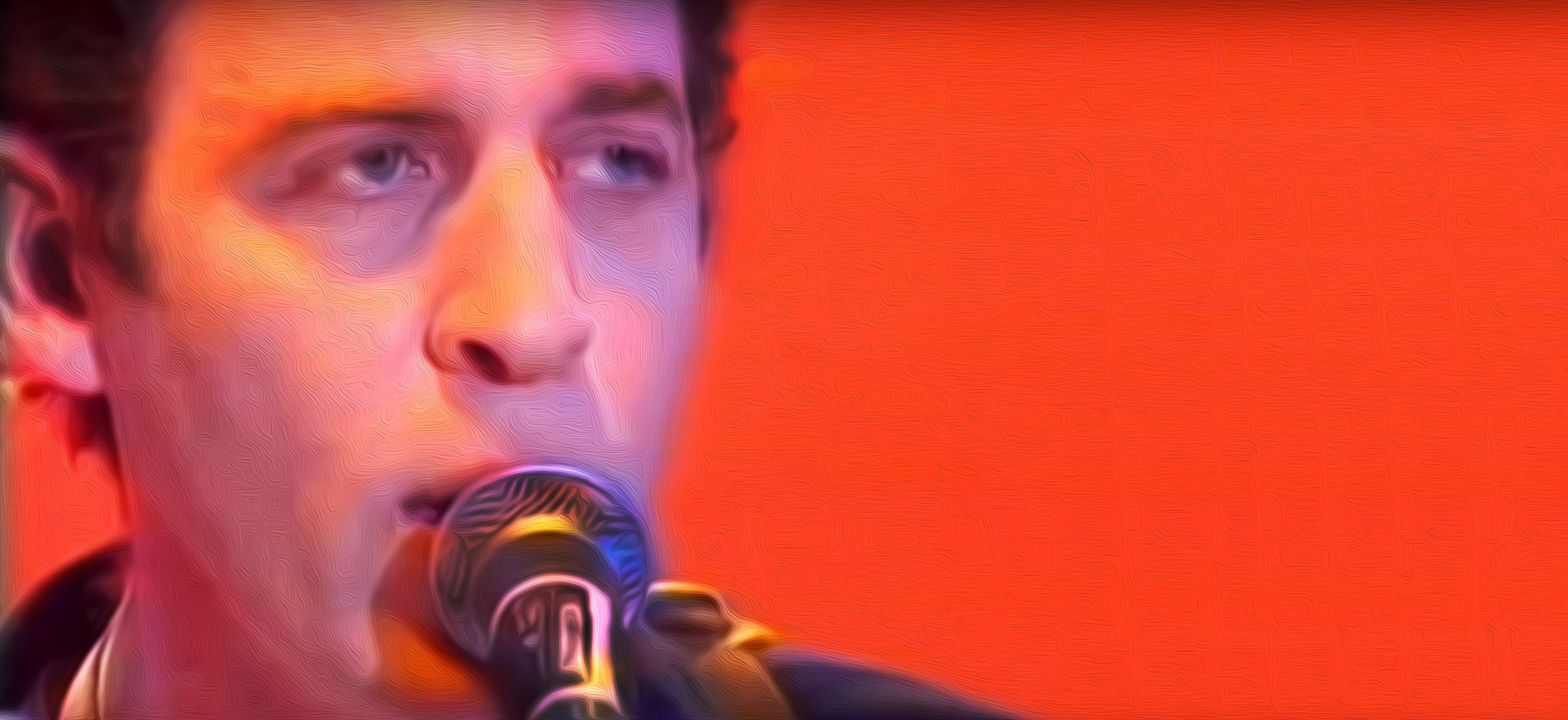 There's been some great trios in rock. Mainstream acts like Cream, The Police, Rush, and cult favorites like Primus and Hüsker Dü made their bones on the backs of three bandmates – when the usual was at least four. Ask my favorite trio and I won't hesitate; Morphine.
Yeah, I like Morphine more than The Jimi Hendrix Experience. To each his own, Honkus.
Formed in 1989, Morphine made four great records before frontman Mark Sandman died on stage ten years later, and released another excellent album after that. They were a power trio like no other, favoring groove over flamboyance, crafting moody, sexy tunes that smoldered like a lipstick covered cigarette at the bottom of your rocks glass.
Sandman only had two strings on his bass, and he bent them like they owed him money, making late night music for sketchy humans that can't be trusted after eleven o'clock. Here's 5 Great Morphine Tracks from a band with plenty more.
"Come on a little closer I got something to say."

Buena
Great ingredients speak for themselves; drums, bass, sax, and Sandman's red-blooded vocals. Buena is a song for those of us crying out from the back of the room for "something good."

"She had a smile that swerved all over the road."

All Wrong
This is classic Morphine, right here. That oily bassline, those double tracked horns, and that swing, baby. And if you think the sax solo sounds like it's squeezed through a wah-wah pedal, you'd be right. 


Radar
From Yes, their superb 1995 record, Radar is a prime example of the self described "low rock" sound Morphine owned exclusively. As usual, Sandman proves he can be as mysterious and esoteric as Tom Waits, breathlessly admitting "If I am guilty, so are you. It was March 4th, 1982."
I Know You (Part III) 
This track from 1997's Like Swimming is as cryptic, low and slow as anything Morphine put to tape. You can almost hear the humidity in this track. "I know you and you know me, and I know you and you know me, and I know you."

"Someday there'll be a cure for pain / That's the day I throw my drugs away."

Cure For Pain
I bought Cure for Pain six months after it was released. It was February of 94, the day my friends bought Dookie by Green Day.  I even gave Dookie a great write-up in a NY newspaper at the time. But twenty plus years later, it's no contest: Cure For Pain has aged better than any proto-punk record could ever hope to. It's one of the most timeless records of the era.

Self-Serving Interview with Electronic Device Does Little to Advance Musician's Career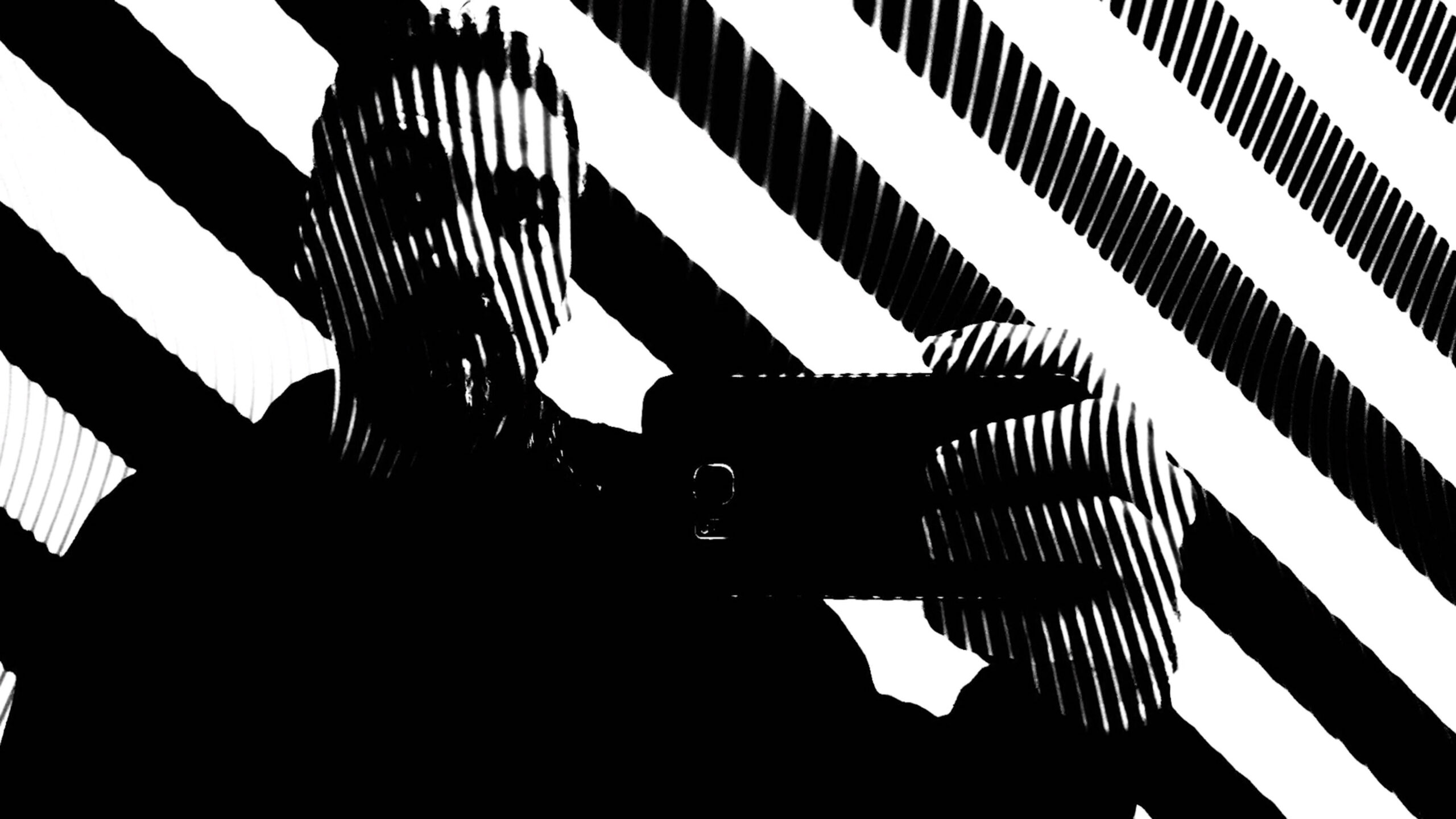 Two men that look suspiciously alike meet outside a fictitious Brooklyn hot-spot – six feet apart.
MC Krispy E: Very nice to meet you. (squints) Have we met before?
Electronic Device: Maybe?
MC Krispy E: Is the rest of the band joining us?
Electronic Device: (pause) I am the rest of the band.
MC Krispy E: You are Electronic Device? What's that about?
Electronic Device: Uhm, yeah, it's like a pen name. You know what that is, right?
MC Krispy E: I have some idea.
Electronic Device: It was actually the name of one of my dad's companies back in the day before…
MC Krispy E: (looking at his watch) Wonderful. So… it says here you have a new single called "All Things Come to an End" inspired by the death of your brother.
Electronic Device: Yeah, after my brother died I recorded songs as a form of therapy in his old bedroom in Staten Island.
MC Krispy E: And now I read that you have cancer. Am I supposed to feel extra sorry for you?
Electronic Device: Uhm…
MC Krispy E: It sounds like this album is going to be super depressing.
Electronic Device: It's not, I swear. I was looking for some happiness while recording these songs, there's not much of an agenda beyond that.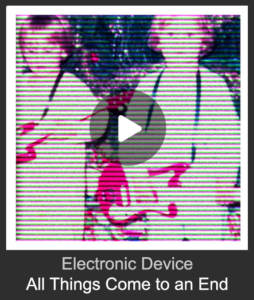 MC Krispy E: What kind of music is it?
Electronic Device: I wasn't really thinking about influences while recording, but listening back I hear some Concrete Blonde, some Cracker.
MC Krispy: So bands no one is interested in?
Electronic Device: What the hell, man?
MC Krispy: Sorry, it's almost like I can't help it.  What's the single about?
Electronic Device: I hate saying what a song is about because everything is up for interpretation.
MC Krispy E: Humor us.
Electronic Device: I can say that "All Things Come to an End" has multiple narrators, some of which are unreliable.
MC Krispy E: (stares)
Electronic Device: And that one day I was at my Dad's house and when I turned the corner into the hallway my Dad thought I was my brother for a moment, which was super sad because of course I couldn't be.
MC Krispy E: And then you wrote a whole song about that.
Electronic Device: I guess so. When you put it that way…
MC Krispy E: (yawning) Tell us when the single come out.
Electronic Device: The single is out now. The album comes out in 2021.
MC Krispy E: Well, good for you. And good luck with that cancer thing.
Electronic Device: Yeah, you too.
MC Krispy E: Thanks. What?
Elvis Costello Hey Clockface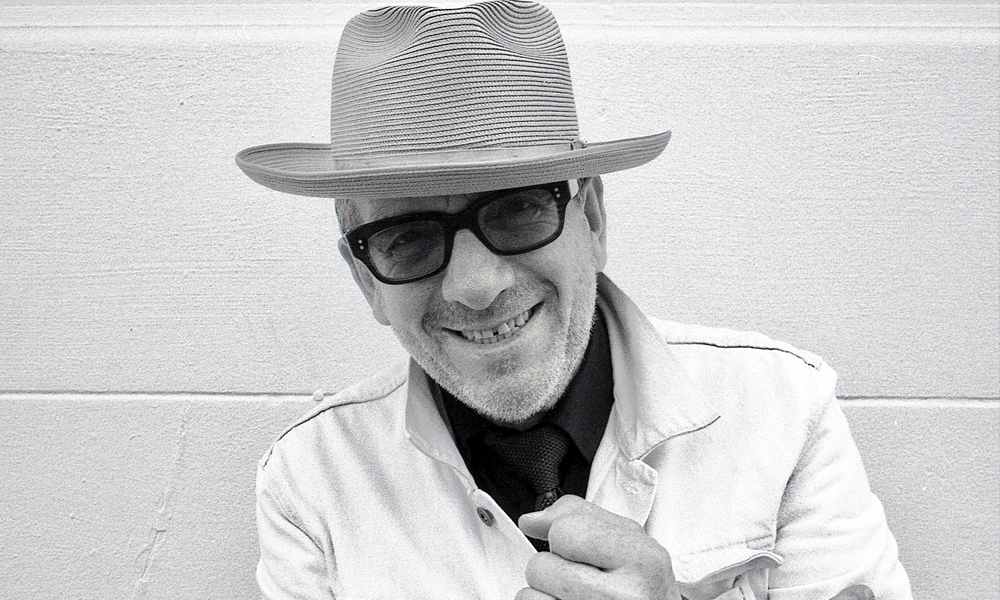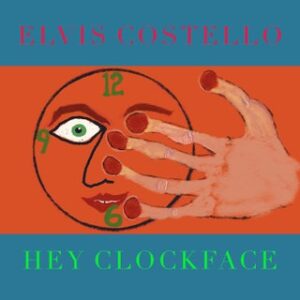 Hey Clockface is the 31st studio album by singer-songwriter Elvis Costello. Costello recorded the record in Helsinki, Paris and New York, often allowing musicians to improvise around his vocal.
A sonic departure from his last album, the Grammy-winning Look Now, Clockface does shuffle in some Tin-Pan Alley style tracks, but also includes more  experimental moments like "No Flag" and the spoken word "Revolution #49."
With no tour on the horizon, Costello is back to work on more material and recently released a special vinyl edition of his classic 1979 album Armed Forces.
"I've got no religion. I've got no philosophy. I've got a head full of ideas and words that don't seem to belong to me. – No Flag"
McCartney III is Coming Up!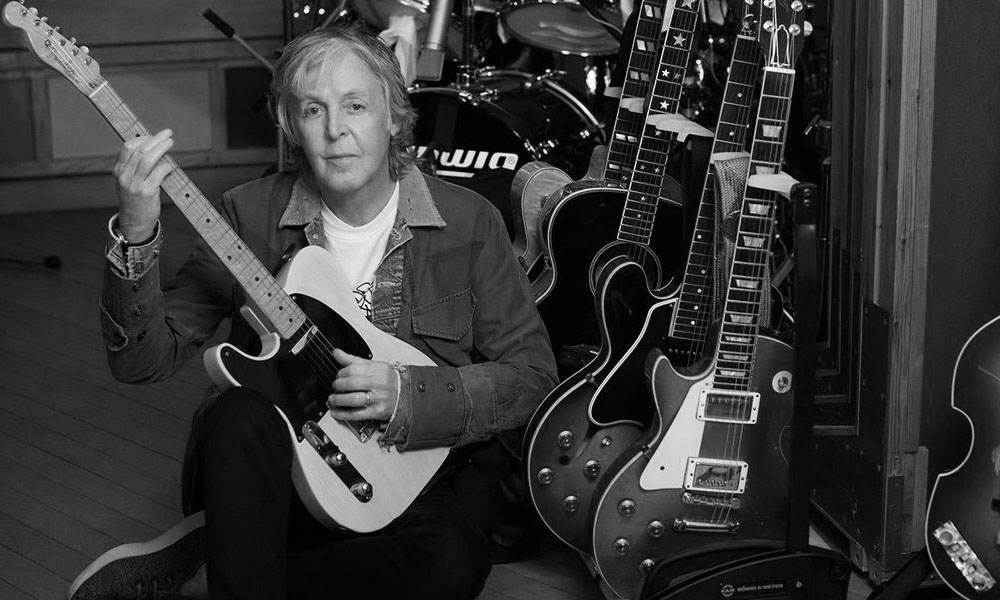 McCartney III is the 18th solo album by ex-Beatle Paul McCartney, scheduled to be released on December 18th 2020 by Capitol Records. Like the first two self-named McCartney solo records in 1970 and 1980, McCartney III features Paul on all instruments.
McCartney III promises to be a return to form for Paul, who wrote, produced, and recorded the record in quarantine.