How UK and US Gangster Rap Show Us the Difference in Each Country's Gun Laws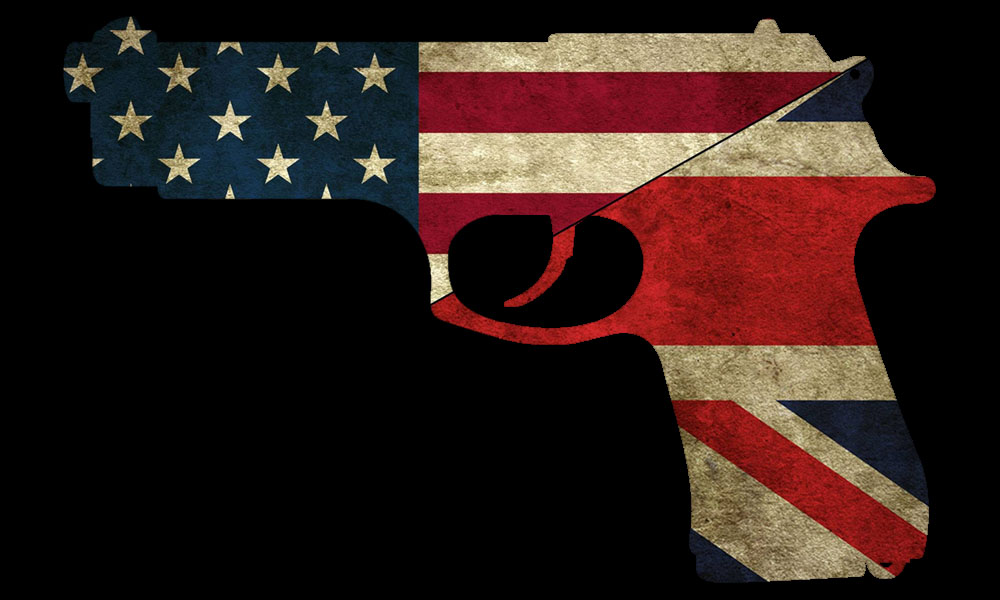 The gun debate in the US has hit an all-time climax. Mass shootings across the United States have spurred conflict between gun-control and gun-rights advocates. In the whirlwind of talking points from both sides, you often come across gun-control activists citing our friends across the pond as an example of the positive results of gun-control laws.
Firearms are tightly controlled in the UK, and in return, according to the United Nation's Office on Drugs and Crime, have one of the lowest rates of gun homicides in the world. The US, on the other hand, is one of six countries that make up more than half of the gun deaths worldwide, according to a study published in The Journal of the American Medical Association in the summer of 2018.
The difference is evident between these two western powers, and a deep dive into the laws of the two countries may provide even more explanation, but how exactly does UK and US gangster rap highlight concrete gun law differences between these two nations?
In the modern, popular vernacular of American hip-hop, gangster rap mostly lives in two main sub-genres; trap and drill. Both genres have roots in particular cities. Trap was born in Atlanta. "Trap" refers to drug manufacturing and distribution houses where a lot of Atlanta rappers emerged out of and into the rap game. Drill, a native sound of Chicago, known for its dark, violent, and nihilistic lyrical content, was birthed from the streets of the Southside of the city.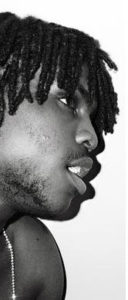 That's where we'll start our dive into modern American gangster rap, Chicago, where gun violence has plagued lower income areas of the city. One of the most notorious drill artists is a rapper by the name of Chief Keef. Keef rose to prominence in 2011 as a 16-year-old. However, run-ins with the law, including an alleged shootout with police, put Keef in and out of juvenile detention centers and house arrests. While for most, being caught in the system might be a bleak and unproductive time, Chief Keef was still able to launch his rap career.
In 2012, Chief Keef released his smash hit, "I Don't Like." The song brought Keef into the mainstream. It was remixed by superstar Kanye West, and although the exact number of music video views on YouTube is unknown (due to it being removed, then re-uploaded multiple times), it is well into the multi-millions.
This is where a lot of our comparison between UK and US rappers will live, in the music videos themselves.
In the original music video for "I Don't Like," Keef and his companions are pictured toting handguns (starting at 2:25). They wave them around, stick extended clips in them, seemingly unfazed by past gun charges linked to Chief Keef.
Jumping to the trap scene in Atlanta, you see much of the same; artists showcasing guns in their music videos. 21 Savage is a 26-year-old trap artist from Atlanta that has reached mainstream success. Much like Keef, he grew up in a violent, gun-ridden neighborhood; and his music reflects that life. The music video for his 2016 song, "No Heart," opens inside a trap house where a number of men sit around a table playing poker. Pistols and assault weapons riddle the table as the men play. As the video progresses, storylines arise where 21 partakes in acts of gun violence, including shooting a store clerk with a pistol, and an associate with a semi-automatic weapon.
The reach of trap and drill have moved far past Atlanta and Chicago. As the internet has brought the world closer together, the sounds and style of trap and drill have molded street music across America. Whether you're listening to rap from New York, Miami, LA, even Canada, you can hear and see the influence trap and drill have had on the music. This is not to say trap and drill artists were the first to feature guns in music videos in the US, but they certainly increased the frequency.
Now to be clear, this discussion is not to pin hip-hop with showcasing guns in American media. Rappers promote guns no more than cowboys in westerns or characters in a Quentin Tarantino movie. The point here is to point out the stark differences between gangster rap in the US and the UK. And while there is certainly censorship, restrictions, and consequences for guns in American rap, it doesn't come even close to what their counterparts in England face.
Rappers promote guns no more than cowboys in westerns or characters in a Quentin Tarantino movie.
Gangster rap in the UK lives in two main sub-genres; grime and similar to the US, drill. Much like their American peers, many of these artists grew up in low income, high crime areas. Their songs also tell stories of the violence they've experienced growing up in these communities.
If you're familiar with UK grime and drill, you've probably stumbled across the YouTube channel, GRM Daily. For those in the US, GRM Daily is a close equivalent to World-Star Hip-Hop. GRM promotes and features music videos from a slew of UK rappers. They currently have over 1.5 million subscribers on their channel.
Of the top seven most viewed grime/drill videos on GRM Daily (they also feature dancehall and R&B), zero have guns in them. Compare that to World Star's YouTube channel where three of their top seven videos show a firearm.
While there is certainly censorship, restrictions, and consequences for guns in American rap, it doesn't come even close to what their counterparts in England face.
Mixtape Madness is another YouTube channel that features drill and grime. It's sort of an underground version of GRM Daily, with about 500k subscribers. You could argue that the artists featured on Mixtape Madness are a bit grittier, a bit more street than the one's on GRM. Still, of their top 20 videos, zero feature any visuals of any sort of firearm. While I can't provide any concrete numbers or statistics, in my own experience consuming UK drill and grime, I have never seen a gun in any sort of UK hip-hop music video. There is certainly a lot of finger pointing, and lots of gesturing, but no actual guns.
Some UK drill/grime music videos even feature warning disclaimers. For example, the video for "9er Ting," a song by Hackney artists Unknown T and KO, starts with a text disclaimer that reads, "This music video is purely for entertainment purposes. The makers of this video do not condone violence of any kind, and seemingly violent acts portrayed in this video are simple artist expression." Wow. A disclaimer before a gangster rap video? Extremely rare in the US, but not so much in the UK.
If you click through the videos on Mixtape Madness' channel, you will quickly notice that most of the artists in the videos are portrayed wearing ski masks. In fact, KO, the artist mentioned above is never seen in a video without a mask. Why? Because in the UK, lyrics and visuals can be used in court as evidence. Because of this, the phrase, "No face, no case," has become popular in the drill/grime scene. If you're an artist simply rapping about guns or violence in your music, you could be at real risk.
This seems extreme, right? Do rappers in the UK really have to put disclaimers in their videos and wear masks? The answer seems to be, yes. Artists in the US have been unable to perform in certain places due to parole restrictions. The New York rapper, Tekashi 6ix9ine was even ordered by a Judge to refrain from shouting his gang's affiliation in songs. But a west London drill group, 1011, has been banned from making music without police permission. A court order issued June of 2018 requires the group to notify police within 24 hours of releasing new videos. Additionally, the order says that the group must give 48 hours warning of the date and location of any performance or recording and permit officers to attend. The group is also restricted from using certain lyrics.
The first time I watched the group's music video for their song, "Guess Who's Back," I found myself squinting at the video, confused, something was off. The lips of the rappers in the video didn't seem to sync up with the lyrics of the song. As I watched, I realized the video wasn't even the video for the song. It was some other artist's video with 1011's song dubbed over. The original "Guess Who's Back Video" can't be found.
West London drill group 1011 has been banned from making music without police permission.
While the examination of UK and US gangster rap certainly highlights the difference in gun laws, it also leads us to uncover an attempt by British authorities to censor black music. What happened to 1011 is censorship, and it will do little to actually curb any sort of violence in the UK. Chief executive of the Index on Censorship Jodie Ginsberg said about the incident, "Banning a kind of music is not the way to handle ideas or opinions that are distasteful or disturbing. This isn't going to address the issues that lead to the creation of this kind of music, nor should we be creating a precedent in which certain forms of art which include violent images or ideas are banned. We need to tackle actual violence, not ideas and opinions."
It's sort of sad. You'd think this comparison of UK and US rap would allow for a great deal of enlightenment. Instead, it mostly highlights two major problems in both countries. However, all this does still say something about the gun debate in America. UK and US rappers both discuss guns and violence in their music. The only difference is the guns themselves.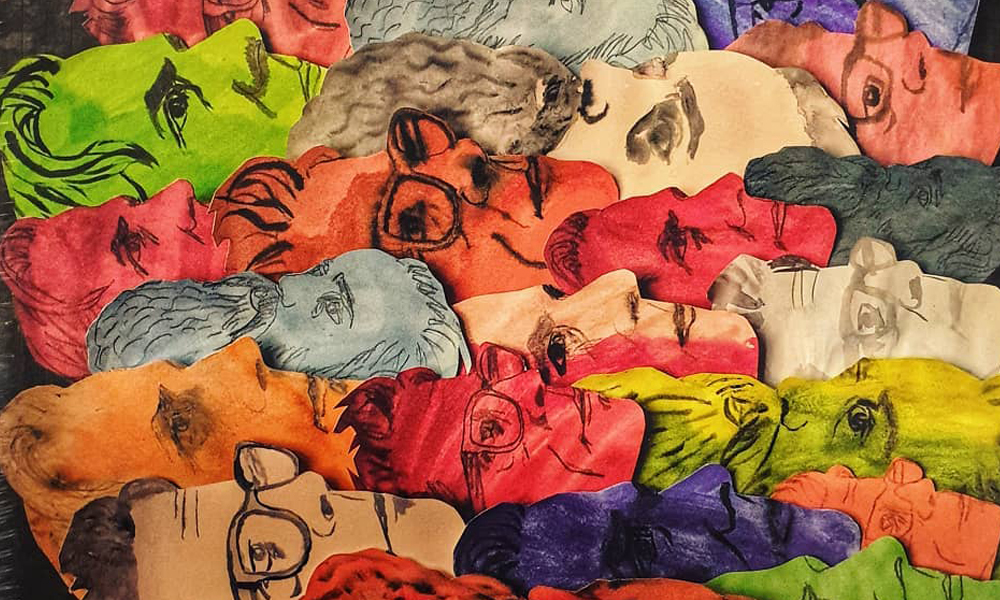 Calexico and Iron & Wine haven't made a record together since the In the Reins EP in 2005.  This month, Sam Beam, Joey Burns, and John Convertino have released their long overdue follow up, Years to Burn – eight beautiful tracks pleasantly far-removed from what passes for folk/country these days. I caught them at Celebrate Brooklyn a few weeks ago and dug them despite being surrounded by chatty Brooklynites.
What are other folks saying?
Social Media Forces the Youth to Push Bubble Gum Music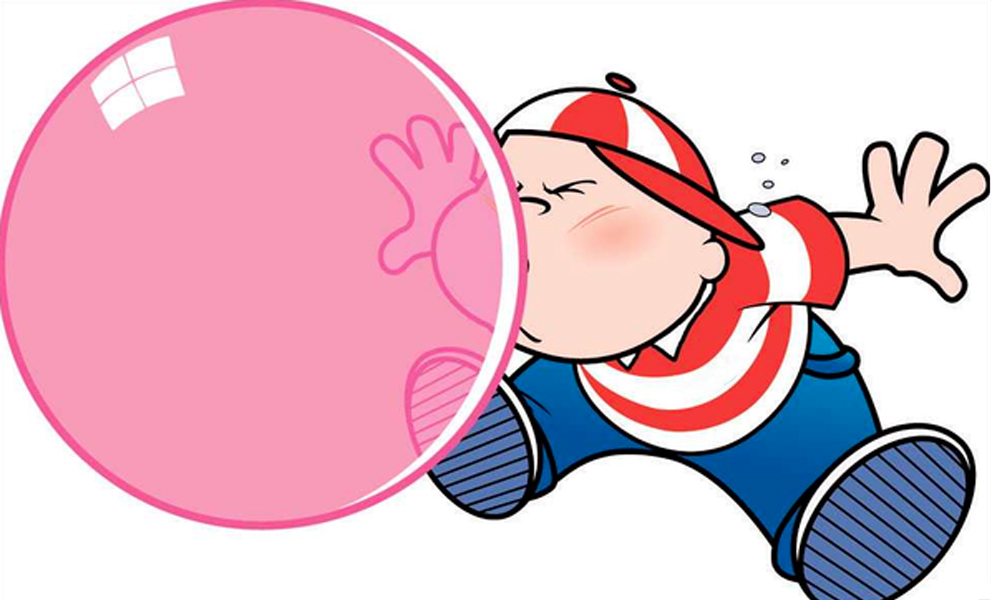 Like the setting of the sun, older generations have routinely criticized music of the now. However, something feels different in 2019 with this, "conversion to criticism," happening at a more rapid pace than ever before. In theory, as a 27-year-old, I really shouldn't be writing this article, right? I should be totally ingrained into the nucleus of the music being popularized today by America's youth, and to be honest, until recently, I have been. In the ether of facebook comments, during the last year or so, I've defended new school artists, the likes of Lil Pump. But I'm sorry, I'm waving my own metaphoric white flag. I can't take it anymore.
The breaking point for me has catalyzed from the viral smash hit songs that have speeded into popular culture like comets within the last few years. The song "Mo Bamba," for example, where did that even come from? I've literally never in my life heard of the artist behind the song, Sheck Wes, but damn, that song somehow took over my entire existence in the summer of 2017… And I have no idea how!
OK, before this becomes another guy rambling on about how bad the youth's taste in music is, I want to tap on the brakes. I'm not actually blaming the kids… Na, not at all. It's not their fault. It's the fault of social media. I'm pointing the finger at the likes of Instagram, Snapchat, Tik Tok, Facebook, etc. The universe these platforms create force these kids to gravitate towards bubble gum music.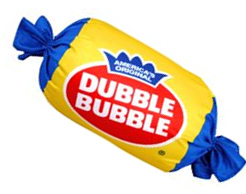 Let me clarify what I mean by bubble gum music. You probably are picturing some pop star with bleached blonde hair and dark blue eye-shadow, but this term transcends genre and the likes of Britney Spears. To me, bubble gum music is music that reflects the exact experience of chomping down on a big wad of Dubble Bubble; extremely tasty, almost too tasty, like instant cavity tasty, but after maybe 35 seconds you're ready to spit it out. This Dubble Bubble experience mirrors the exact formula that launches a song into the viral stratosphere; uber-catchiness, mindless easy to remember and repeat chorus' that you'll grow sick of in a matter of days.
Social media has altered the very nature of how kids interact. We can all see this happening. There is already scholarly research delving into how social media affects young people. We observe how it shapes their social lives, their mental state, but I haven't noticed anyone talking about is how it's affecting their music.
Think about it, you're 17, you and all your friends spend all day sending each other funny videos and pictures on Snapchat. You chat all day on Instagram, tagging each other in videos and memes you think will make everyone in your friend group laugh. Oh, and there's this catchy song soaring around the internet too, so of course you tag all your friends in it. Then you send them all a video of you dancing and singing along to it. They all send response snaps with the catchy, viral song bumping in the background. Pure Dubble Bubble. The angsty teen sitting in their room, alone, listening to CDs, cassettes, records, hell, even an iTunes library circa 2007 isn't really a thing anymore. That angsty teen used to be a cliche, but soon we'll be taking our kids to the Guggenheim to see a live action "Untitled" exhibit of a teenage girl, alone in a room, placing CDs into a boombox.
Let's just go ahead and open the Pandora's box that is the viral dance challenge. The internet dance challenge phenomenon is the definition of a bubble gum music factory. For those who aren't familiar with a dance challenge, an easy to do dance becomes associated with a certain song. People film themselves doing said dance with said catchy song playing in the background. Then millions of people do the exact same thing, post it on their respective social media, and boom you've got yourself a viral dance challenge. Two examples of recent big time dance challenges were, The Mannequin Challenge and The Harlem Shake. Now do not get me wrong, I love a good dance challenge. I really don't know of anyone who enjoys doing goofy dances to catchy music more than me, but not for a song every other week! We used to get some space between dance crazes. Even in the 2000s, we had a four year gap between the two biggest hip-hop dance videos "Crank That" by Soulja Boy, released in 2007, and "Teach Me How to Dougie" by Cali Swag District (2011).
The other big issue with viral dance challenges is they often take songs that are actually good, and scar them on your auditory cortex. Take Drake's 2018 summer smash, "In My Feelings." It's a quality song that features a succulent piano intro on the music video version of the song, fire interlude vocals by the Miami female rap duo City Girls, and thoughtful samples from New Orleans rappers Magnolia Shorty and Lil Wayne. The song bumps, there is no denying it. But the song became a viral dance challenge and we all began to shut it off immediately whenever it came on the radio or our Spotify playlist. "In My Feelings" should have been a song with legs. A song we jammed to for a long time to come, a potential hip-hop banger classic. But social media killed it.
Migos' 2016 song "Bad and Boujee" is another example of social media hurting a good thing. The song became an internet sensation after viral memes and videos accompanied it's release. We began to hear the song everywhere, over and over again. Because people were so over-saturated by "Bad and Boujee" the masses didn't take time to really listen to and appreciate the album that hosted the song "Culture" which was actually a fine piece of work. That's sad. Social media is pushing repetitiveness to unhealthy levels.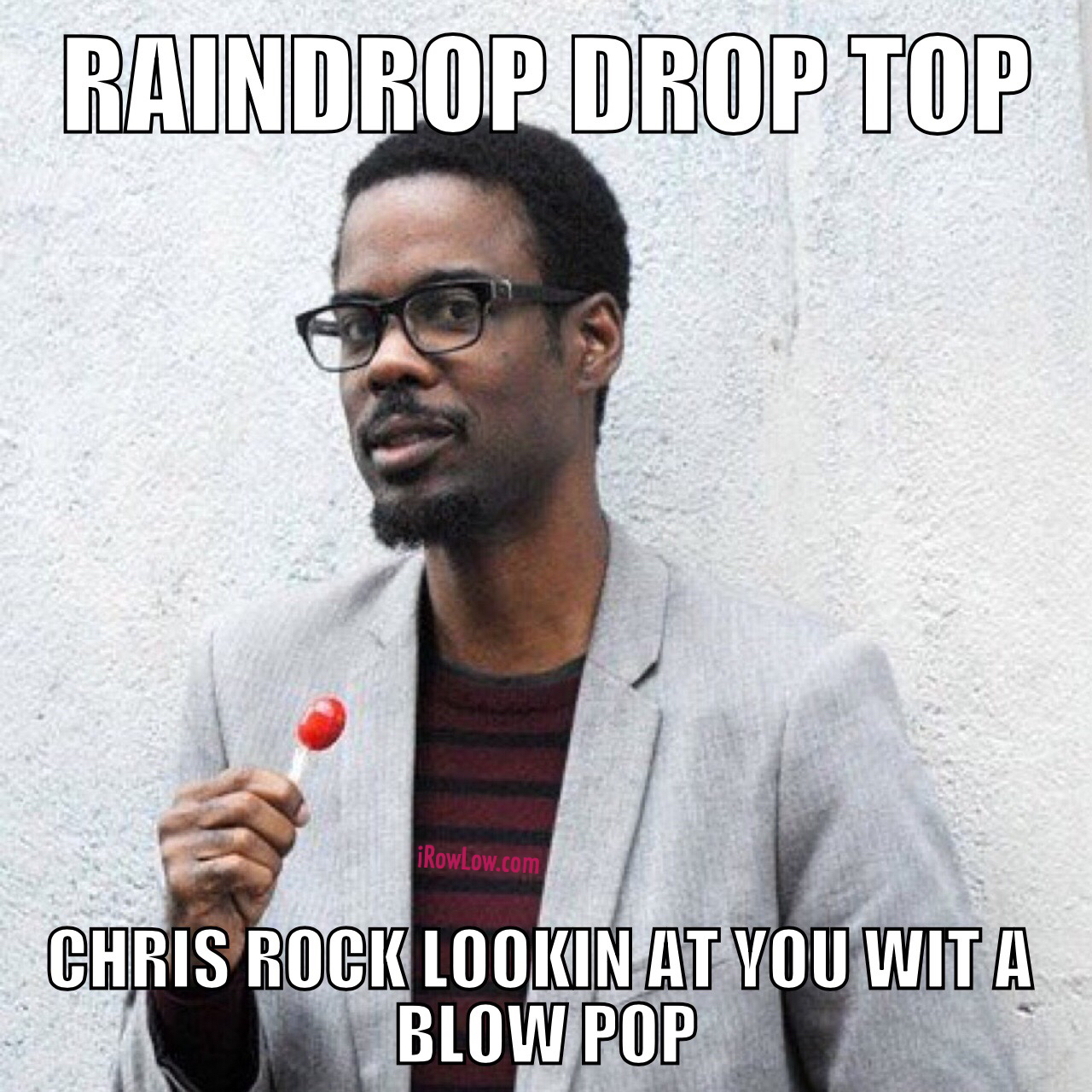 The scary thing is that musicians and music executives have caught onto the massive impact social media is having on music. Music lives and dies on streaming in 2019, and social media often drives those streams. Making an album, which is usually a fuller and more nuanced piece of art, is becoming obsolete because one song can now make you more money than an entire album. Consider, for example, Sheck Wes' debut album Mudboy which had on it his smash hit discussed above, "Mo Bamba." The entire album minus "Mo Bamba" (13 songs combined) currently have 365,404,069 less plays than "Mo Bamba" (one song). "Mo Bamba" has 441,869,712 plays while all 13 other songs combined only have 76,465,643. CNBC estimates that Spotify pays out about $.006 per stream. That means Sheck Wes/his record company made about $450,000 from the 13 other songs on the album and about $2.6 million for just one song, "Mo Bamba." This single ruling music culture wasn't even the norm 10 years ago when record companies wanted you to buy full albums on iTunes because the .99 cent singles didn't match the profit from people purchasing full albums. And obviously, during the vinyl and CD era, albums were king. Record companies are beginning to structure their entire business model off of viral songs. So by the looks of it, we can only expect these trends to intensify and the music to become subjugated even more by the bubble gum model.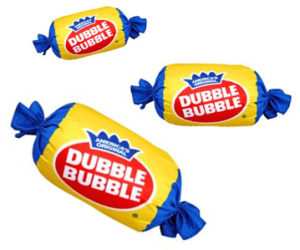 Let me make clear that I'm as conflicted as anyone. I'm not saying I don't like these viral songs or artists. The songs are catchy. Is there talent in creating a catchy song, of course. I think a lot of these artists are really talented. I'm just saying, overall, the releases aren't great pieces of music. And that's fine. There is a space for that type of entertainment and I consume it and enjoy it. The problem arises when, everywhere you look, every piece of music is an attempt to mimic the viral song structure. The songs are being forced and modeled by a the social media market, and the songs that are sticking, more often than not, are the songs that mean nothing.
Now… please excuse me as I go listen to "Old Town Road" and make a dance video to it on my Instagram.
New Music – The Raconteurs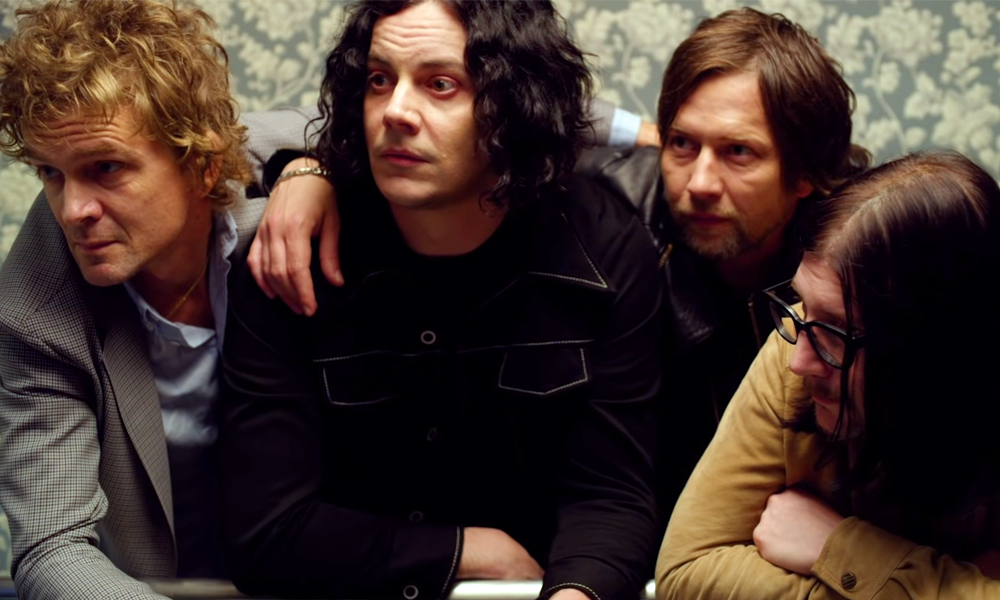 The Raconteurs have released three singles in the ramp up to Help Us Stranger, their first record of new material since 2008's Consolers of the Lonely.
Formed in Detroit in 2005, Jack White (vocals, guitar), Brendan Benson (vocals, guitar), Jack Lawrence (bass guitar), and Patrick Keeler (drums) are now based in Nashville, headquarters of White's iconic Third Man Records.
The video for "Sunday Driver" features some truly trippy visuals that bolster the band's epic 70's rock sound. The video for the title track starts like an old timey shellac and explodes into a driving rhythmic machine that eschews anything you'll likely hear on modern radio. "Now That Your Gone" continues the band's positive refraction of traditional blues through a modern lens.
Help Us Stranger drops June 21st.