How UK and US Gangster Rap Show Us the Difference in Each Country's Gun Laws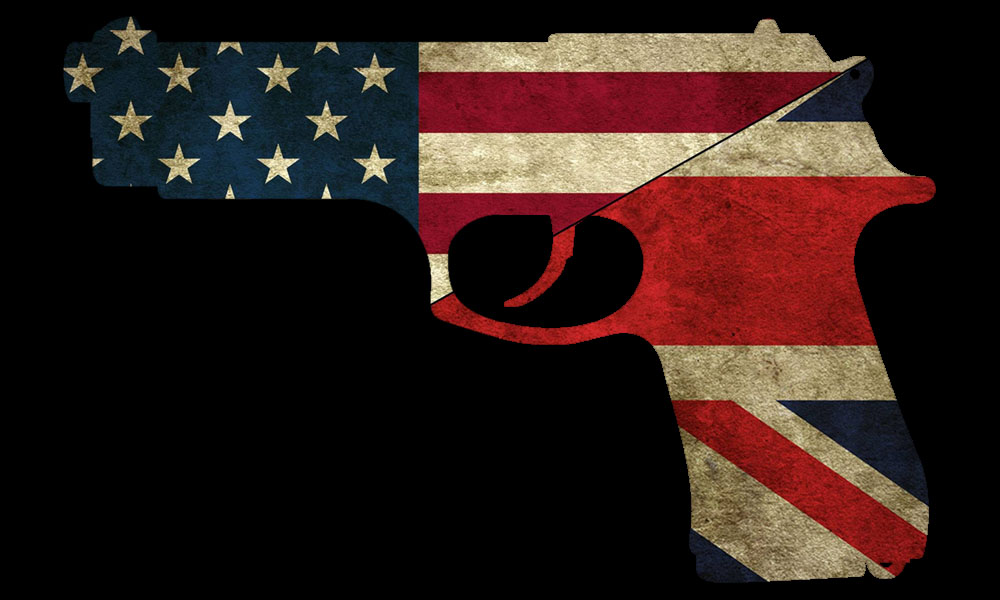 The gun debate in the US has hit an all-time climax. Mass shootings across the United States have spurred conflict between gun-control and gun-rights advocates. In the whirlwind of talking points from both sides, you often come across gun-control activists citing our friends across the pond as an example of the positive results of gun-control laws.
Firearms are tightly controlled in the UK, and in return, according to the United Nation's Office on Drugs and Crime, have one of the lowest rates of gun homicides in the world. The US, on the other hand, is one of six countries that make up more than half of the gun deaths worldwide, according to a study published in The Journal of the American Medical Association in the summer of 2018.
The difference is evident between these two western powers, and a deep dive into the laws of the two countries may provide even more explanation, but how exactly does UK and US gangster rap highlight concrete gun law differences between these two nations?
In the modern, popular vernacular of American hip-hop, gangster rap mostly lives in two main sub-genres; trap and drill. Both genres have roots in particular cities. Trap was born in Atlanta. "Trap" refers to drug manufacturing and distribution houses where a lot of Atlanta rappers emerged out of and into the rap game. Drill, a native sound of Chicago, known for its dark, violent, and nihilistic lyrical content, was birthed from the streets of the Southside of the city.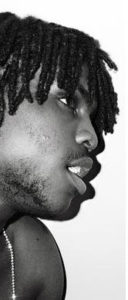 That's where we'll start our dive into modern American gangster rap, Chicago, where gun violence has plagued lower income areas of the city. One of the most notorious drill artists is a rapper by the name of Chief Keef. Keef rose to prominence in 2011 as a 16-year-old. However, run-ins with the law, including an alleged shootout with police, put Keef in and out of juvenile detention centers and house arrests. While for most, being caught in the system might be a bleak and unproductive time, Chief Keef was still able to launch his rap career.
In 2012, Chief Keef released his smash hit, "I Don't Like." The song brought Keef into the mainstream. It was remixed by superstar Kanye West, and although the exact number of music video views on YouTube is unknown (due to it being removed, then re-uploaded multiple times), it is well into the multi-millions.
This is where a lot of our comparison between UK and US rappers will live, in the music videos themselves.
In the original music video for "I Don't Like," Keef and his companions are pictured toting handguns (starting at 2:25). They wave them around, stick extended clips in them, seemingly unfazed by past gun charges linked to Chief Keef.
Jumping to the trap scene in Atlanta, you see much of the same; artists showcasing guns in their music videos. 21 Savage is a 26-year-old trap artist from Atlanta that has reached mainstream success. Much like Keef, he grew up in a violent, gun-ridden neighborhood; and his music reflects that life. The music video for his 2016 song, "No Heart," opens inside a trap house where a number of men sit around a table playing poker. Pistols and assault weapons riddle the table as the men play. As the video progresses, storylines arise where 21 partakes in acts of gun violence, including shooting a store clerk with a pistol, and an associate with a semi-automatic weapon.
The reach of trap and drill have moved far past Atlanta and Chicago. As the internet has brought the world closer together, the sounds and style of trap and drill have molded street music across America. Whether you're listening to rap from New York, Miami, LA, even Canada, you can hear and see the influence trap and drill have had on the music. This is not to say trap and drill artists were the first to feature guns in music videos in the US, but they certainly increased the frequency.
Now to be clear, this discussion is not to pin hip-hop with showcasing guns in American media. Rappers promote guns no more than cowboys in westerns or characters in a Quentin Tarantino movie. The point here is to point out the stark differences between gangster rap in the US and the UK. And while there is certainly censorship, restrictions, and consequences for guns in American rap, it doesn't come even close to what their counterparts in England face.
Rappers promote guns no more than cowboys in westerns or characters in a Quentin Tarantino movie.
Gangster rap in the UK lives in two main sub-genres; grime and similar to the US, drill. Much like their American peers, many of these artists grew up in low income, high crime areas. Their songs also tell stories of the violence they've experienced growing up in these communities.
If you're familiar with UK grime and drill, you've probably stumbled across the YouTube channel, GRM Daily. For those in the US, GRM Daily is a close equivalent to World-Star Hip-Hop. GRM promotes and features music videos from a slew of UK rappers. They currently have over 1.5 million subscribers on their channel.
Of the top seven most viewed grime/drill videos on GRM Daily (they also feature dancehall and R&B), zero have guns in them. Compare that to World Star's YouTube channel where three of their top seven videos show a firearm.
While there is certainly censorship, restrictions, and consequences for guns in American rap, it doesn't come even close to what their counterparts in England face.
Mixtape Madness is another YouTube channel that features drill and grime. It's sort of an underground version of GRM Daily, with about 500k subscribers. You could argue that the artists featured on Mixtape Madness are a bit grittier, a bit more street than the one's on GRM. Still, of their top 20 videos, zero feature any visuals of any sort of firearm. While I can't provide any concrete numbers or statistics, in my own experience consuming UK drill and grime, I have never seen a gun in any sort of UK hip-hop music video. There is certainly a lot of finger pointing, and lots of gesturing, but no actual guns.
Some UK drill/grime music videos even feature warning disclaimers. For example, the video for "9er Ting," a song by Hackney artists Unknown T and KO, starts with a text disclaimer that reads, "This music video is purely for entertainment purposes. The makers of this video do not condone violence of any kind, and seemingly violent acts portrayed in this video are simple artist expression." Wow. A disclaimer before a gangster rap video? Extremely rare in the US, but not so much in the UK.
If you click through the videos on Mixtape Madness' channel, you will quickly notice that most of the artists in the videos are portrayed wearing ski masks. In fact, KO, the artist mentioned above is never seen in a video without a mask. Why? Because in the UK, lyrics and visuals can be used in court as evidence. Because of this, the phrase, "No face, no case," has become popular in the drill/grime scene. If you're an artist simply rapping about guns or violence in your music, you could be at real risk.
This seems extreme, right? Do rappers in the UK really have to put disclaimers in their videos and wear masks? The answer seems to be, yes. Artists in the US have been unable to perform in certain places due to parole restrictions. The New York rapper, Tekashi 6ix9ine was even ordered by a Judge to refrain from shouting his gang's affiliation in songs. But a west London drill group, 1011, has been banned from making music without police permission. A court order issued June of 2018 requires the group to notify police within 24 hours of releasing new videos. Additionally, the order says that the group must give 48 hours warning of the date and location of any performance or recording and permit officers to attend. The group is also restricted from using certain lyrics.
The first time I watched the group's music video for their song, "Guess Who's Back," I found myself squinting at the video, confused, something was off. The lips of the rappers in the video didn't seem to sync up with the lyrics of the song. As I watched, I realized the video wasn't even the video for the song. It was some other artist's video with 1011's song dubbed over. The original "Guess Who's Back Video" can't be found.
West London drill group 1011 has been banned from making music without police permission.
While the examination of UK and US gangster rap certainly highlights the difference in gun laws, it also leads us to uncover an attempt by British authorities to censor black music. What happened to 1011 is censorship, and it will do little to actually curb any sort of violence in the UK. Chief executive of the Index on Censorship Jodie Ginsberg said about the incident, "Banning a kind of music is not the way to handle ideas or opinions that are distasteful or disturbing. This isn't going to address the issues that lead to the creation of this kind of music, nor should we be creating a precedent in which certain forms of art which include violent images or ideas are banned. We need to tackle actual violence, not ideas and opinions."
It's sort of sad. You'd think this comparison of UK and US rap would allow for a great deal of enlightenment. Instead, it mostly highlights two major problems in both countries. However, all this does still say something about the gun debate in America. UK and US rappers both discuss guns and violence in their music. The only difference is the guns themselves.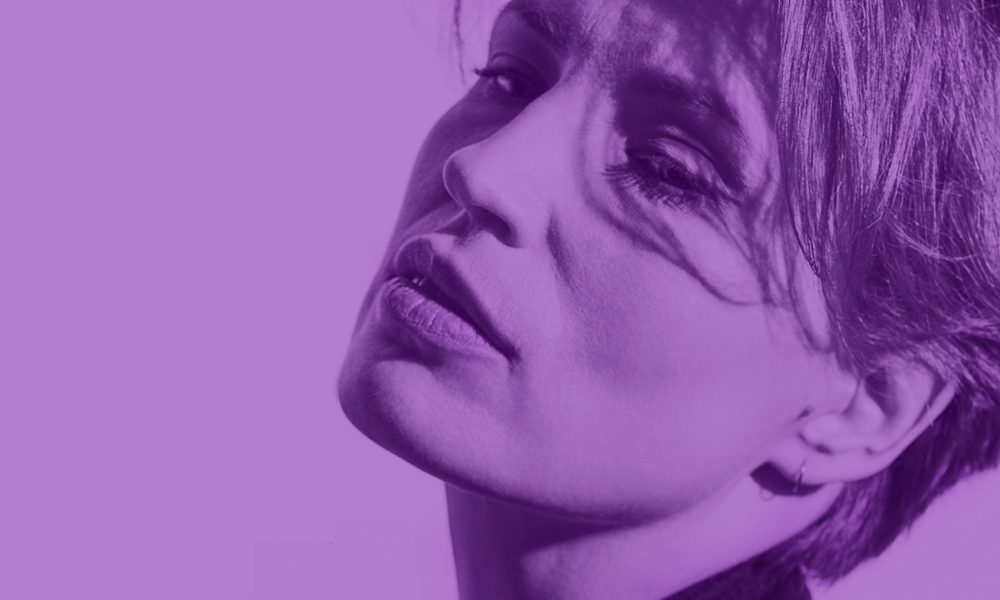 ECR Music Group recording artist Janita releases her new single "I Do" today, apropos of Valentine's Day, and you won't be able to get it out of your head.
The follow-up to "Bliss I Once Had This," "I Do" is the second single off her new album, Here Be Dragons, dropping May 1st. It's an honest-to-goodness anthem of love, saying more with less, and building to a gorgeous frenzy upon that killer rhythm section of Justin Goldner on bass and the incomparable Miles East on drums. Damn, that bass, tho.
Is there anything you can say to someone that's more affectionate than I see you, I got you? Isn't that the kind of love we all dream of? In that way the song is as much about the subject as the singer, adding to its depth and beauty.
"I have a restless soul, an innate curiosity which pushes me to learn, and to change. Uncharted territory is terribly exciting for me. I often feel like I'm on the edge of something new, even with those I've loved for years and years. 'I Do' is about the renewal of one's love for someone––love being the most thrilling of all uncharted territories––and a renewal of one's commitment to exploring all the corners of the map of that relationship."
Both Janita and producer Blake Morgan are the rare breed of artist that continue to grow in leaps and bounds with each new record, when you wouldn't expect things could get any better. Janita says more in a two word chorus than many musicians do in a whole song. And Blake's production has only gotten smoother, smarter, and more focused with every release. "I Do" is another shining example of the continued thoughtful collaboration between the two.
Do you believe two artists can find the perfect partner in each other? I do.
Catch Janita's album release on April 30th at New York's legendary Rockwood Music Hall.
Eric's Top 10 Records of 2019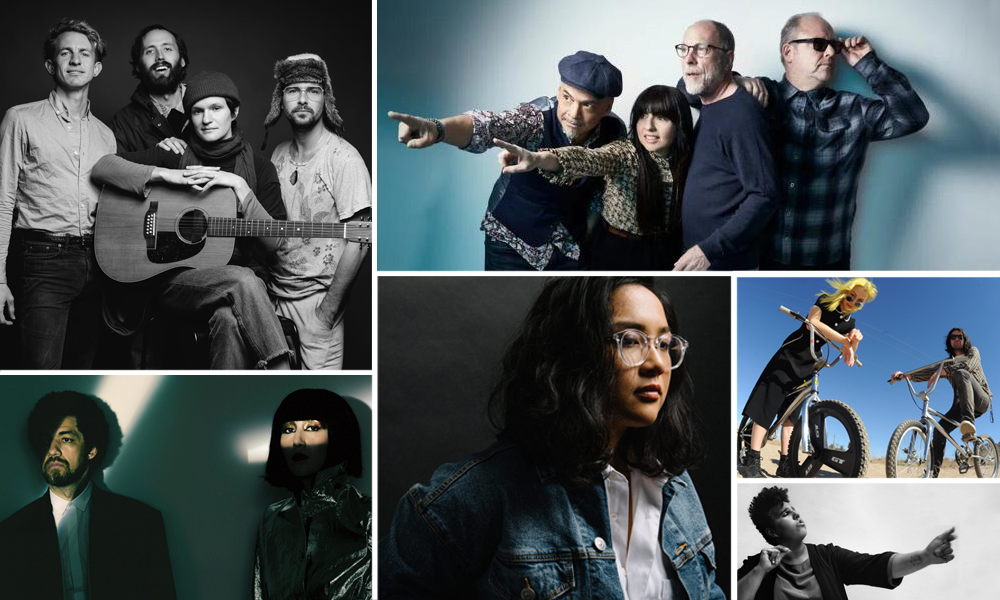 As usual, this is a "best of" from records I actually purchased this year. If I didn't buy it, it's not on the list. Now get off my lawn.
My favorite album of the year, easily. Jay Som (Melina Duterte) hides gifts in each track that reveal themselves with every listen. (more)
"I'm where I can feel it, I'm where I can feel."
Big Thief are on fire and released two great records this year. "Not," from their latest, is pure poetry – particularly this live performance. Seeing a band this connected is a beautiful thing.
"It's not the meat of your thigh, nor your spine tattoo, nor your shimmery eye, nor the wet of the dew."
Brittany Howard's first record outside of Alabama Shakes is full of magic – from the classic soul of "Stay High" to the funkadelic "History Repeats." It may be physically impossible to stand still during the last minute and a half of this song.
"I just don't want to be back in this place again."
Self Titled – Better Oblivion Community Center
Skillful collab between Conor Oberst and Phoebe Bridgers is some honest-to-goodness songwriting. "Dylan Thomas" is a pure pop nugget I listened to more than my doctor this year.
"I'm strapped into a corset, climbed into your corvette, thirsty for another drink."
Beneath the Eyrie – Pixies
The new record is as cohesive as their early work, yet nothing like it. Bassist Paz Lenchantin plays the Nancy Sinatra role in "Ready for Love." (more)
"I'm succeeding as a failer."
Lux Prima – Karen O & Danger Mouse
Producer Danger Mouse teamed up with Karen O from the Yeah Yeah Yeahs for a collection of sprawling space rock. Think Air's Moon Safari for a new age.
"I'm nowhere, I'm no one, I'm nobody… there's nobody but you."
Old LP sounds like classic That Dog – dynamic, sharp, and bittersweet. That bridge at the 2:08 mark.  (more)
"Don't bother to say goodbye, just walk away." 
Itekoma Hits – Otoboke Beaver
My go-to record when feeling aggressive this year was by Japanese punk rockers Otoboke Beaver. These ladies are magically unhinged.
"ハートに火をつけたならばちゃんと消して帰って."
Lets Rock – The Black Keys
The Black Keys made a quick and dirty record this year in search of the next "Louie Louie."
"Tell me lies, la-la-la-la-la-la-lies."
Leslie Bear's jangly dream-pop would be a treat for any Harriet Wheeler fan.
"Only you can make me feel like I need something more to do."
Honorable Mention
King of the Dudes (EP) – Sunflower Bean
Abbey Road Anniversary Deluxe – The Beatles
South Of Reality – The Claypool Lennon Delirium
Groove Denied – Stephen Malkmus
My Finest Work Yet – Andrew Bird
Then I Try Some More – Johanna Steinberg
Nostalgia Kills – Jill Sobule
Years To Burn – Calexico & Iron & Wine
Fool – Joe Jackson
Help Us Stranger – The Raconteurs
Anima – Thom Yorke
Minidisc [Hacks] – Radiohead
The Center Won't Hold – Sleater Kinney
Sunshine Rock – Bob Mould
Planet England (EP) – Robyn Hitchcock and Andy Partridge
Hyperspace – Beck
Kelsey of Blak Emoji's Best Music of 2019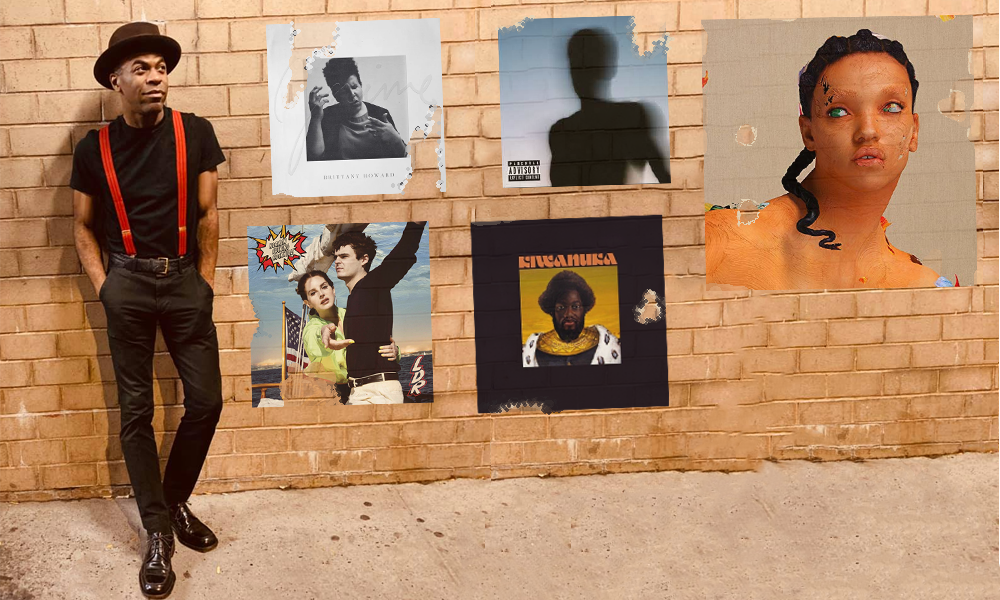 "Best Of" lists are just opinions right? Exactly. That being said, these are my personal favorite album and single picks of 2019! I kept it to 10 albums and singles. There are other albums and singles that also rotated in my ears quite a bit this year. Check @blak.emoji stories this week for a recap of…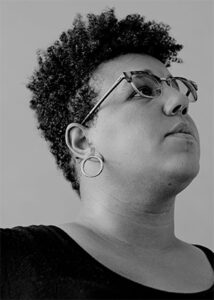 ALBUMS:
BRITTANY HOWARD JAIME
I'm definitely an Alabama Shakes fan but Brittany expands on what we already knew she was capable of. This album's tight knit band and sound blends perfectly with Brittany's powerhouse voice and songs. I have no more words on how great this album is except you need it in your life if you don't have it already. Instant classic.
MICHAEL KIWANUKA KIWANUKA
This man's voice is an instrument itself. Once again Michael and Danger Mouse craft an album of excellent songs with top notch production. So many perfect songs here (I can't stop playing 'Piano Joint' and "Living In Denial'.) This third Kiwanuka album is like the perfect indie soul lullaby. This might be my favorite album of his.
DANIEL CAESAR CASE STUDY 1
Daniel's voice and songs are so great! Been hooked on his music for years. Case Study 1 is the link to retro soul, neo-soul ('Open Up' has D'Angelo written all over it) and modern r&b chill. Even with the star power here of Pharrell, John Mayer and Jacob Collier, Daniel is still the main star of the show. Almost anything he touches is instant classic to me. This is a beautiful album.
FKA TWIGS MAGDALENE
One of my favorite concerts this year was seeing FKA Twigs in NYC. I had no idea I was in store for a night of ballet, opera, tap dancing and theatrics along with her avant electro-pop sound. I dug her before but this album rose the bar to a higher level. You need headphones to really appreciate the intricacy of sonics going on here. Plus "Cellophane" is hands down my favorite song of the year. Damn that's an incredible piece, and the video is stunning.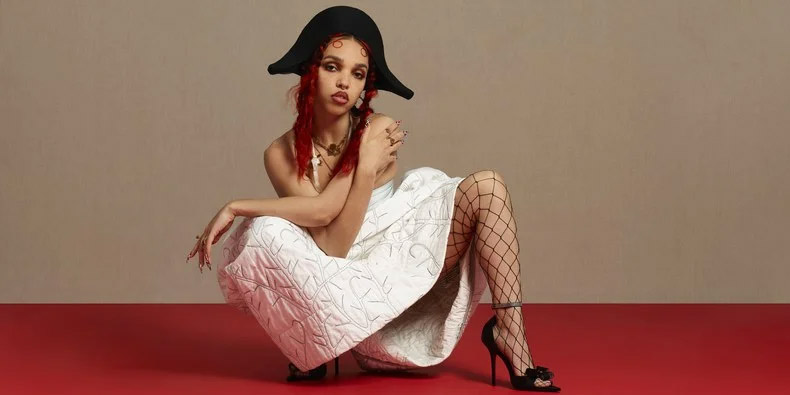 LANA DEL RAY NORMAN FUCKING ROCKWELL
I wasn't a huge Lana fan when she first came out. However, since the Dan Auerbach collaboration album, I've been Team Lana ever since. She has this California summer breeze vocal and style that hits you like good sunshine weather. This album in particular is a masterpiece and her best work by far. Laid back but dense AF. Definitely a milestone!
FAYE WEBSTER ATLANTA MILLIONAIRES CLUB
Faye is one of my favorite new artists at the moment. She's new to me but been around for about 5 years. She's only 22 but her music has the maturity of Sharon Van Etten or Shelby Lynne. Faye gets categorized in the indie folk or Americana tag but she's so much more than that. AMC has a tinge of alt/country, Southern soul and even funk (Pigeon!) that works perfectly, trap too. Great musicianship and solid songs! Faye is so heavy, straight up.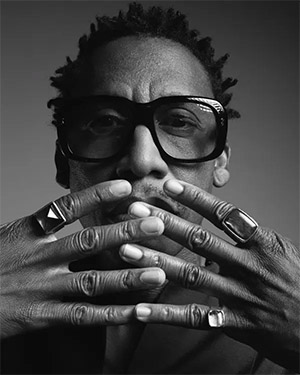 RAPHAEL SAADIQ JIMMY LEE
After decades of graces us with classic songs, production and musicianship, Saadiq is at the top of his game NOW! He takes retro-soul up a notch with a modernized, yet classic feel. He seems to bare his soul lyrically big time on this one too. So many great songs here but "So Ready" is one of my favorite singles of the year. That bass tho!
BECK HYPERSPACE
This was a pleasant surprise. Beck doesn't repeat himself much which is part of his charm as an artist. He flows through genres like he's brushing his teeth. Hyperspace is a damn good album that stands up to some of his classics like Odelay and Midnight Vultures. Lots of vintage synths mixed with modern beats and vibe (hey, that's what I'm trying to do.) Beck and Pharrell make a great team, better late than never. Electro synth-pop treat this year.
DE STAAT BUBBLE GUM
I just found out about this band earlier this year. They've been around for 10 years lol. These guys, from Netherlands friggin rule. They're the electro-rock band I've been looking for recently. I saw the video for "I'm Out Of Your Mind" then downloaded the album (and their older catalog too.). They're fun, tongue in cheek and infectious to your dancing feet. Get all their s**t.
KALULU COATS REMIXES
It's very rare that a remix album is solid throughout and just as good as the original work. This is one of those exceptions. Kalulu, from Rotterdam have also become a recent favorite of mine. I love the songs, production and Marinka Stam's voice so much. Grab their Coats eEP which dropped last year because it's amazing. Then grab this remix compilation to be blown away again. I hope to work with these guys someday.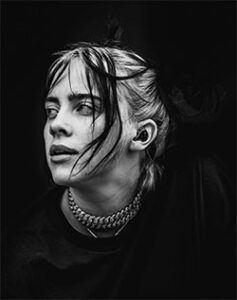 SINGLES:
Cellophane FKA Twigs
Instant classic and the best song I've heard all year. It's one of the catchiest heartbreak songs ever.
Everything I Wanted Billie Eilish
Billie has tons of fans and naysayers too for whatever reason. But if you don't think this song is great, I don't know what to say. This is a perfect f**king pop song! Wish I wrote it.
Patience Tame Impala
Danced hard to this indie-disco joint all year. You can't keep up with Kevin. Always on the next sonic move. Definitely looking forward to the new album net year.
Bullet From A Gun Skepta
One of the best hip hop songs I've heard in a long time. The words are clever and biting, production is killer (video too)! When I first heard this, my attention was immediately grabbed. Now I'm a Skepta freak!
So Ready Raphael Saadiq
This song is SO funky and feel good. Then you hear the lyrics and it's a slightly different vibe. He comes clean with all his mistakes and it's "please baby please". So you're dancing, but you're also routing for the guy. Damn Raphael.
Ibtihaj Rapsody w/ D'Angelo & GZA
This is a Wu-Tang tribute done right. Plus Rapsody is one of the most slept on rappers in the game now. She gets props yes, but she deserves more. D'Angelo is so badass and funky on the hook.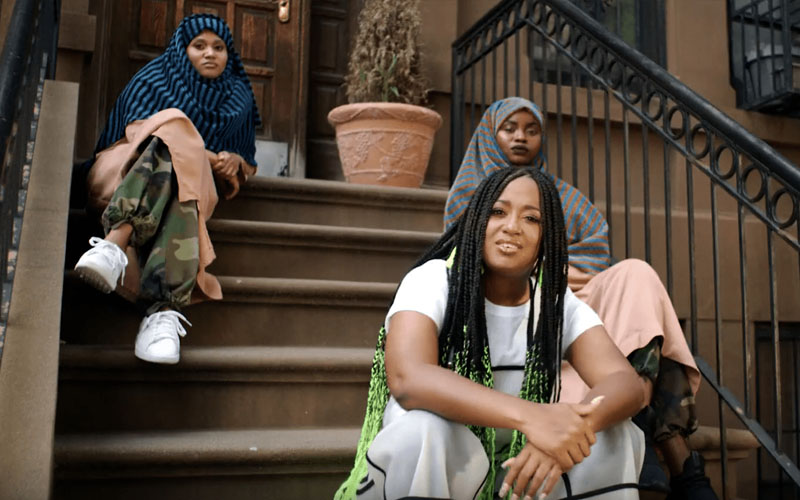 Harmony Hall Vampire Weekend
I played this song so many times in a row, my phone probably thinks it was out for years. I'm still addicted to this song. Lots of parts going on at once in this tune and they don't get in the way of each other. Pop perfection!
The Archer Taylor Swift
Again, like Billie….the fans, the doubters, this song is breathtaking! One of the best Taylor and Jack Antonoff ever wrote.
I'm Out Of Your Mind De Staat
This was the track that turned me into a De Staat stan. Reminded me a bit of NIN but De Staat are way more angular with a keen sense of humor.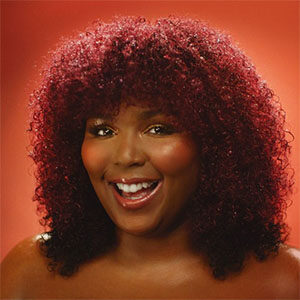 Karma Lucky Daye
The vibe of this tune reminds me a bit of Ginuwine's "Pony". But it's Lucky Daye's tune by far. Funky, catchy head bobbing pop funk. Love this tune but it was a battle between this or "Real Games". Don't sleep on this dude.
Juice Lizzo
I first heard of Lizzo 5 years ago with her song "Batches & Cookies". It's great to see that she's on top of the world now. Much deserved. This song was played out the ass everywhere this year, for a reason. Pop, funk, hip hop banger. More flute please.