How UK and US Gangster Rap Show Us the Difference in Each Country's Gun Laws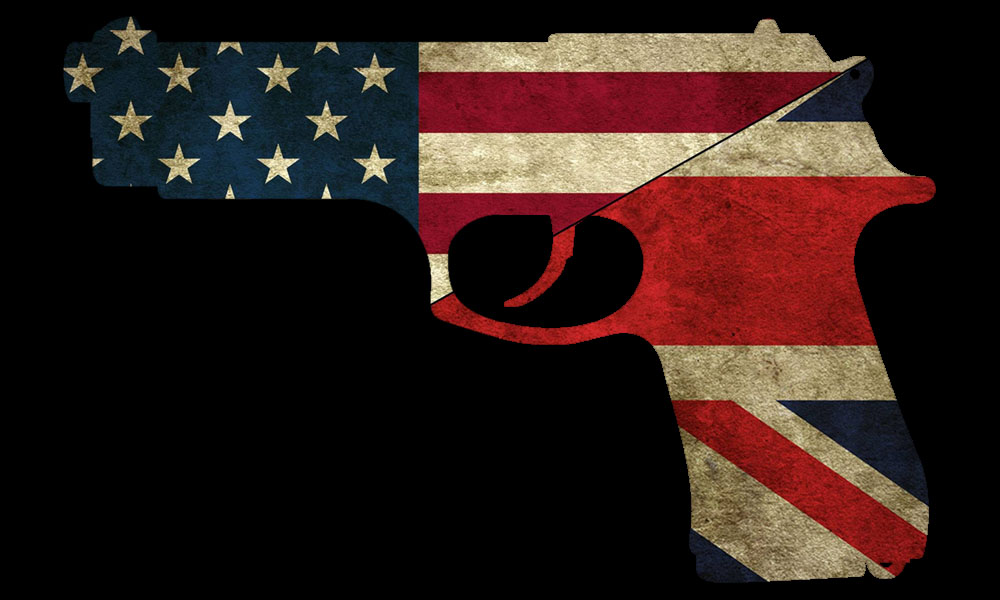 The gun debate in the US has hit an all-time climax. Mass shootings across the United States have spurred conflict between gun-control and gun-rights advocates. In the whirlwind of talking points from both sides, you often come across gun-control activists citing our friends across the pond as an example of the positive results of gun-control laws.
Firearms are tightly controlled in the UK, and in return, according to the United Nation's Office on Drugs and Crime, have one of the lowest rates of gun homicides in the world. The US, on the other hand, is one of six countries that make up more than half of the gun deaths worldwide, according to a study published in The Journal of the American Medical Association in the summer of 2018.
The difference is evident between these two western powers, and a deep dive into the laws of the two countries may provide even more explanation, but how exactly does UK and US gangster rap highlight concrete gun law differences between these two nations?
In the modern, popular vernacular of American hip-hop, gangster rap mostly lives in two main sub-genres; trap and drill. Both genres have roots in particular cities. Trap was born in Atlanta. "Trap" refers to drug manufacturing and distribution houses where a lot of Atlanta rappers emerged out of and into the rap game. Drill, a native sound of Chicago, known for its dark, violent, and nihilistic lyrical content, was birthed from the streets of the Southside of the city.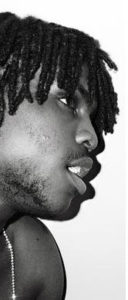 That's where we'll start our dive into modern American gangster rap, Chicago, where gun violence has plagued lower income areas of the city. One of the most notorious drill artists is a rapper by the name of Chief Keef. Keef rose to prominence in 2011 as a 16-year-old. However, run-ins with the law, including an alleged shootout with police, put Keef in and out of juvenile detention centers and house arrests. While for most, being caught in the system might be a bleak and unproductive time, Chief Keef was still able to launch his rap career.
In 2012, Chief Keef released his smash hit, "I Don't Like." The song brought Keef into the mainstream. It was remixed by superstar Kanye West, and although the exact number of music video views on YouTube is unknown (due to it being removed, then re-uploaded multiple times), it is well into the multi-millions.
This is where a lot of our comparison between UK and US rappers will live, in the music videos themselves.
In the original music video for "I Don't Like," Keef and his companions are pictured toting handguns (starting at 2:25). They wave them around, stick extended clips in them, seemingly unfazed by past gun charges linked to Chief Keef.
Jumping to the trap scene in Atlanta, you see much of the same; artists showcasing guns in their music videos. 21 Savage is a 26-year-old trap artist from Atlanta that has reached mainstream success. Much like Keef, he grew up in a violent, gun-ridden neighborhood; and his music reflects that life. The music video for his 2016 song, "No Heart," opens inside a trap house where a number of men sit around a table playing poker. Pistols and assault weapons riddle the table as the men play. As the video progresses, storylines arise where 21 partakes in acts of gun violence, including shooting a store clerk with a pistol, and an associate with a semi-automatic weapon.
The reach of trap and drill have moved far past Atlanta and Chicago. As the internet has brought the world closer together, the sounds and style of trap and drill have molded street music across America. Whether you're listening to rap from New York, Miami, LA, even Canada, you can hear and see the influence trap and drill have had on the music. This is not to say trap and drill artists were the first to feature guns in music videos in the US, but they certainly increased the frequency.
Now to be clear, this discussion is not to pin hip-hop with showcasing guns in American media. Rappers promote guns no more than cowboys in westerns or characters in a Quentin Tarantino movie. The point here is to point out the stark differences between gangster rap in the US and the UK. And while there is certainly censorship, restrictions, and consequences for guns in American rap, it doesn't come even close to what their counterparts in England face.
Rappers promote guns no more than cowboys in westerns or characters in a Quentin Tarantino movie.
Gangster rap in the UK lives in two main sub-genres; grime and similar to the US, drill. Much like their American peers, many of these artists grew up in low income, high crime areas. Their songs also tell stories of the violence they've experienced growing up in these communities.
If you're familiar with UK grime and drill, you've probably stumbled across the YouTube channel, GRM Daily. For those in the US, GRM Daily is a close equivalent to World-Star Hip-Hop. GRM promotes and features music videos from a slew of UK rappers. They currently have over 1.5 million subscribers on their channel.
Of the top seven most viewed grime/drill videos on GRM Daily (they also feature dancehall and R&B), zero have guns in them. Compare that to World Star's YouTube channel where three of their top seven videos show a firearm.
While there is certainly censorship, restrictions, and consequences for guns in American rap, it doesn't come even close to what their counterparts in England face.
Mixtape Madness is another YouTube channel that features drill and grime. It's sort of an underground version of GRM Daily, with about 500k subscribers. You could argue that the artists featured on Mixtape Madness are a bit grittier, a bit more street than the one's on GRM. Still, of their top 20 videos, zero feature any visuals of any sort of firearm. While I can't provide any concrete numbers or statistics, in my own experience consuming UK drill and grime, I have never seen a gun in any sort of UK hip-hop music video. There is certainly a lot of finger pointing, and lots of gesturing, but no actual guns.
Some UK drill/grime music videos even feature warning disclaimers. For example, the video for "9er Ting," a song by Hackney artists Unknown T and KO, starts with a text disclaimer that reads, "This music video is purely for entertainment purposes. The makers of this video do not condone violence of any kind, and seemingly violent acts portrayed in this video are simple artist expression." Wow. A disclaimer before a gangster rap video? Extremely rare in the US, but not so much in the UK.
If you click through the videos on Mixtape Madness' channel, you will quickly notice that most of the artists in the videos are portrayed wearing ski masks. In fact, KO, the artist mentioned above is never seen in a video without a mask. Why? Because in the UK, lyrics and visuals can be used in court as evidence. Because of this, the phrase, "No face, no case," has become popular in the drill/grime scene. If you're an artist simply rapping about guns or violence in your music, you could be at real risk.
This seems extreme, right? Do rappers in the UK really have to put disclaimers in their videos and wear masks? The answer seems to be, yes. Artists in the US have been unable to perform in certain places due to parole restrictions. The New York rapper, Tekashi 6ix9ine was even ordered by a Judge to refrain from shouting his gang's affiliation in songs. But a west London drill group, 1011, has been banned from making music without police permission. A court order issued June of 2018 requires the group to notify police within 24 hours of releasing new videos. Additionally, the order says that the group must give 48 hours warning of the date and location of any performance or recording and permit officers to attend. The group is also restricted from using certain lyrics.
The first time I watched the group's music video for their song, "Guess Who's Back," I found myself squinting at the video, confused, something was off. The lips of the rappers in the video didn't seem to sync up with the lyrics of the song. As I watched, I realized the video wasn't even the video for the song. It was some other artist's video with 1011's song dubbed over. The original "Guess Who's Back Video" can't be found.
West London drill group 1011 has been banned from making music without police permission.
While the examination of UK and US gangster rap certainly highlights the difference in gun laws, it also leads us to uncover an attempt by British authorities to censor black music. What happened to 1011 is censorship, and it will do little to actually curb any sort of violence in the UK. Chief executive of the Index on Censorship Jodie Ginsberg said about the incident, "Banning a kind of music is not the way to handle ideas or opinions that are distasteful or disturbing. This isn't going to address the issues that lead to the creation of this kind of music, nor should we be creating a precedent in which certain forms of art which include violent images or ideas are banned. We need to tackle actual violence, not ideas and opinions."
It's sort of sad. You'd think this comparison of UK and US rap would allow for a great deal of enlightenment. Instead, it mostly highlights two major problems in both countries. However, all this does still say something about the gun debate in America. UK and US rappers both discuss guns and violence in their music. The only difference is the guns themselves.
Janita's New Song "Bliss I Once Had This"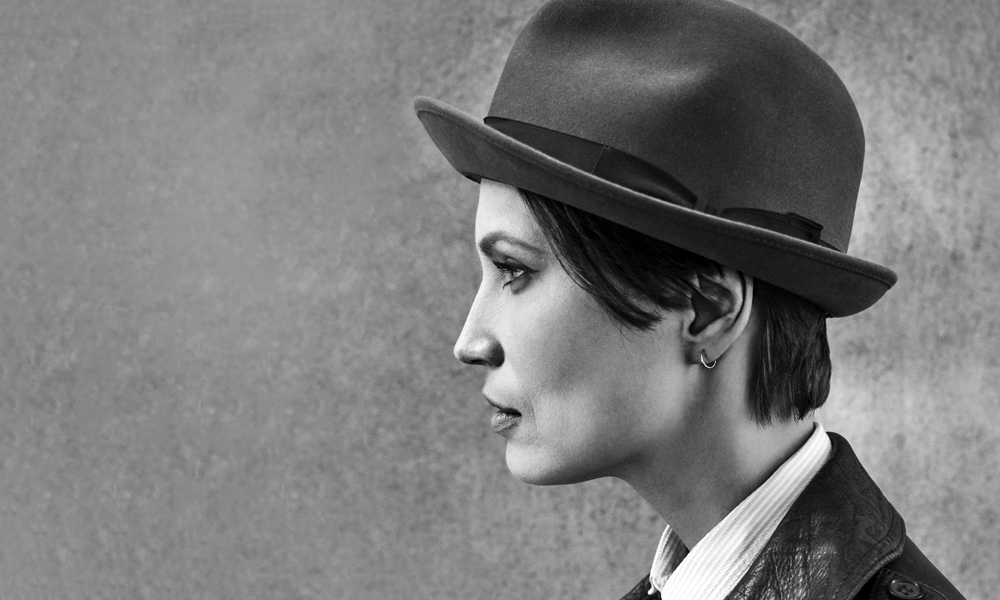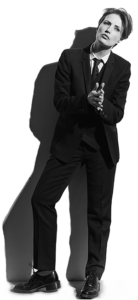 Fresh from her residency at NYC's Mercury Lounge, ECR Music Group recording artist Janita releases the new single "Bliss I Once Had This" on October 18, and we have the premiere.
The guitar-forward track, which you can hear below, is a notable change from Janita's last record, Didn't You, My Dear?, also produced and recorded by label owner and musician Blake Morgan.
Janita describes the song as "a declaration of joyful defiance in darkening times." The track taps into the moment when empathy meets apathy, when we're as likely to question "Who am I to feel happy now?" as we are to throw up our hands and say "Never mind."
Janita and Blake share guitar duties on the track, rounded out by Miles East on drums and percussion and Justin Goldner on bass.
Janita's last show this year is in her hometown of Helsinki at the legendary Tavastia-klubi on November 10.
Pixies Straighten Up and Fly Right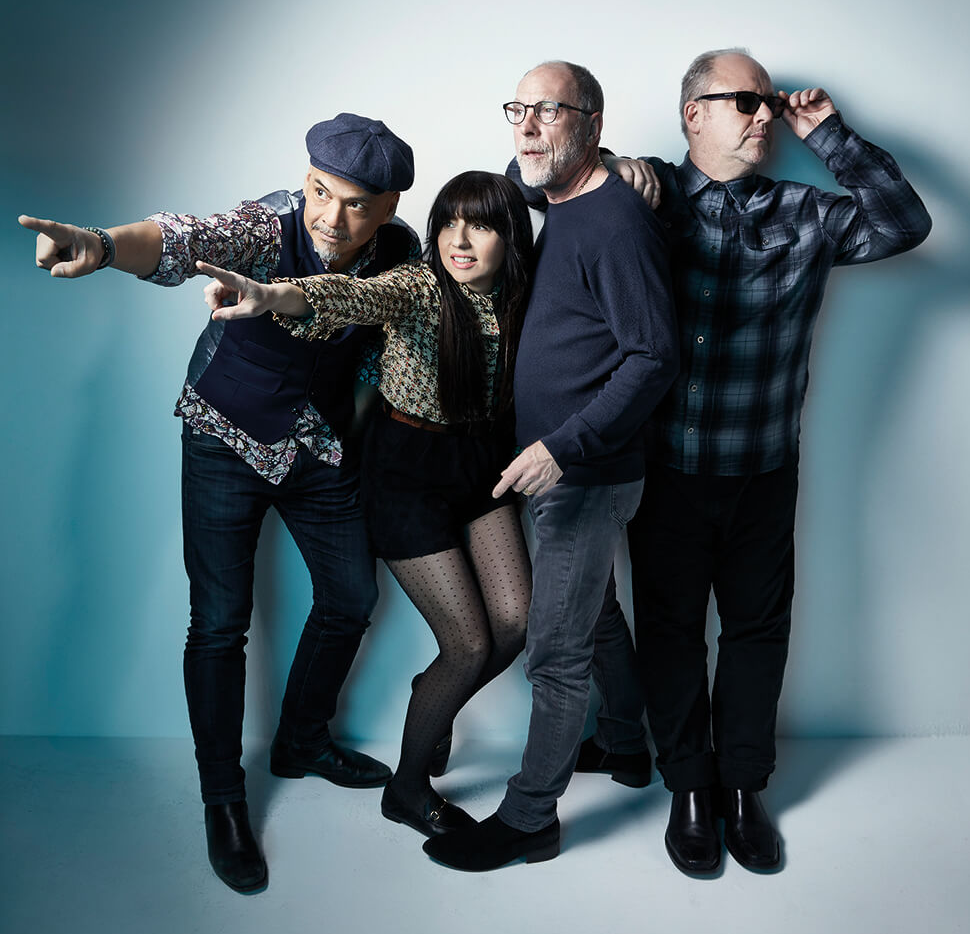 The Pixies demoed over 20 originals and some covers in their upstate NY sessions with producer Tom Dalgety last year, whittling them down to 12 tracks for the new gothic record Beneath the Eyrie. Much of the warts-and-all recording process was captured in the excellent 12-part lead-up It's a Pixies Podcast. You'll find no other iconic band pulling the curtain back on their process with the same amount of honesty.
Dalgety has a way of smoothing over Pixies' rough edges to sometimes exquisite effect. Other times you may miss the rust and crunch of producers Steve Albini and Gil Norton. But it's not 1988, and this is an older, wiser band with adult aches and pains – and a sudden interest in being less obtuse. Some fans may not be ready to hear Black Francis sing straight-forward lines like "I'm ready for love" and "Last night I was driving around, nothing to do, thinking of you." Fans of Frank Black, however, may be better prepared. Personas are a bitch. So are rigid expectations.
Folks like to talk about a Pixies "sound," and there is something certainly recognizable as that, but the sonic arcs between albums only extend a record or two. Surfa Rosa and Doolittle share a sound, but there's less in common between Doolittle and Bossanova, or between Bossanova and Trompe Le Monde. Indie Cindy (made 23 years later) does pick up where Trompe left off, but the next two records, Head Carrier and Beneath the Eyrie, find the band moving beyond that entirely, even though the DNA is most assuredly Pixies.
Eyrie kicks off with the bubbling "In the Arms of Mrs. Mark of Cain," a track with no real precedent in their catalog, but another that proves drummer David Lovering is the skeleton holding the body up. Things get a little more traditionally Pixies with "On Graveyard Hill," even if the lyrics are less esoteric than fans have grown to expect. This rolls into "Catfish Kate," a downright story song with Black playing narrator Blackjack Hooligan. The track is one of the few on Eyrie to employ that tried-and-true loud/quiet/loud aesthetic.
Guitarist Joey Santiago lets it rip on "Ready for Love," bringing his new-found sobriety into focus. Perhaps in deference to Joey, the band's upcoming tour will be dry – no drugs or alcohol. I know it's not as simple as that, and perhaps Black's marital woes have something to do with cleaning up for the tour. But wine is all over this record (and the podcast), especially in the tipsy chorus of the Tom Waits-ish "This Is My Fate" and in the poetic refrain of "Silver Bullet."
"The shade is drawn with stem and vine
Burned in the flame of a man condemned
With venom wine and golden dawn
A silver bullet in the chamber turning"
Bassist extraordinaire Paz Lenchantin gets writing credit on the '90s-sounding "Long Rider" and sister track "Los Surfers Muertos," which pay homage to a fellow surfer that lost her life carving the waves. "St. Nazaire" throws a raucous bone to fans, with a story steeped in the type of seaweed-covered mythology Pixies die-hards know well. It's not as delightfully unhinged as "Planet of Sound" or "Blue Eyed Hexe," but it's a welcome bit of aggro.
Inspired by Black nearly driving into a deer on the way to the studio, the sprawling "Daniel Boone" slowly swells into a version of Pixies that fans have yet to meet. There's a slow beauty to the track that resembles some of the quieter moments on Indie Cindy, but not hardly as compressed.
Eyrie ends with another 'tranquilizing drink,' "Death Horizon," a mid-tempo ditty that puts the finishing touches on what may very well be a break-up record for Black Francis. In that way, it feels like Black has shed his personas and fronted the band as his true self, Charles Thompson, for the first time. It's who he was all along.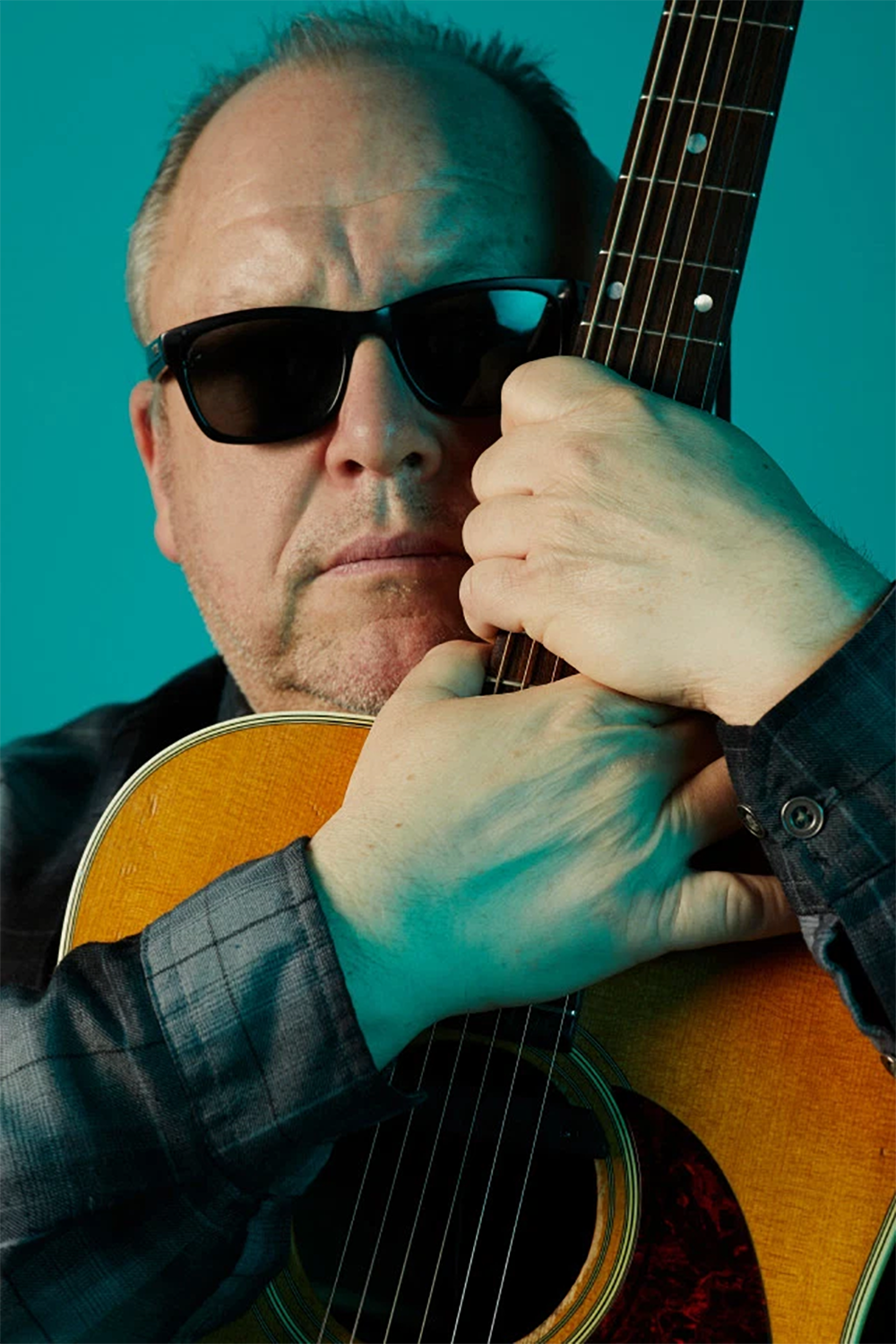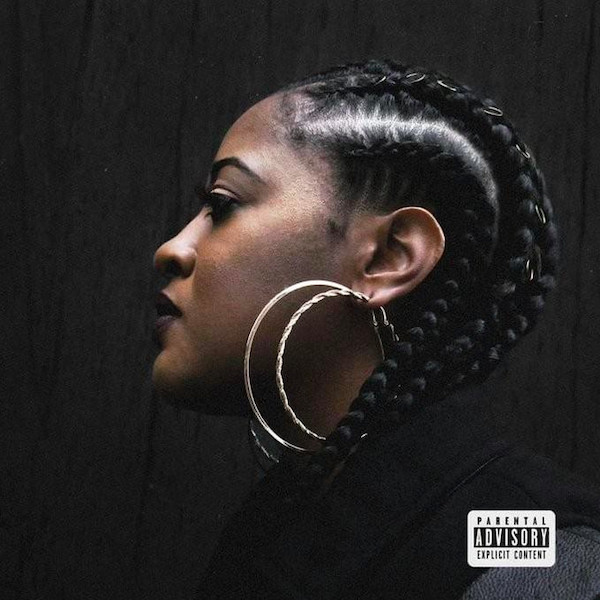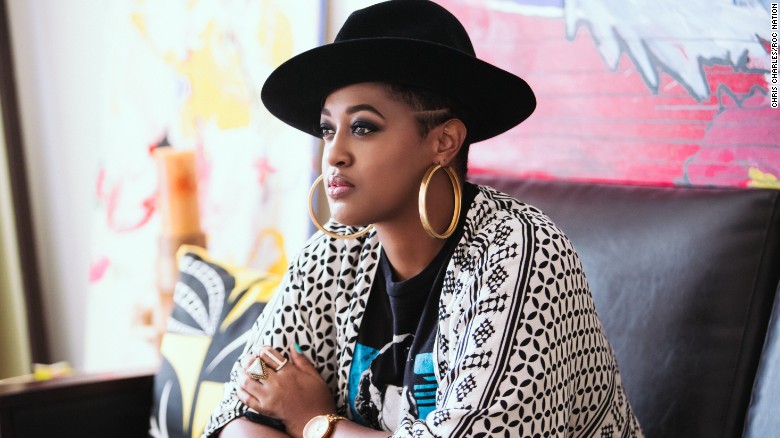 Eve must've bit into an apple off of the LYRICAL tree with the type of seeds Rapsody is spitting on this album! Each of the 16 branches from this sequoia is worth your time and attention. She's praising, reflective, educating and entertaining at the same damn time!
The words that constantly sprout from the soil of her nurturing production team lets us know the work has been put in. The fruits of her labor are abundantly clear when you grasp the content of her art musically and visually. A perfect example of this combination is on full display in Ibithaj feat. D'Angelo and GZA.
But her cameos don't end there! The features in this forest make sense and keeps the proper balance within this ecosystem. The biggest challenge you'll find when camping out in these woods will be choosing the best collaboration.
Oprah feat Leikeili47 is the type of the track that will keep your necks nodding from beginning to end. But I can easily say the same thing about Maya feat K. Roosevelt which is also a certified banger!
There's more than a handful to mention here, but I want you to do yourself a favor and find those other gems after you cop the album. Here's a hint…Rapsody also trades bars upon bars on a couple of other standout tracks with J. Cole and the Queen herself…Latifah!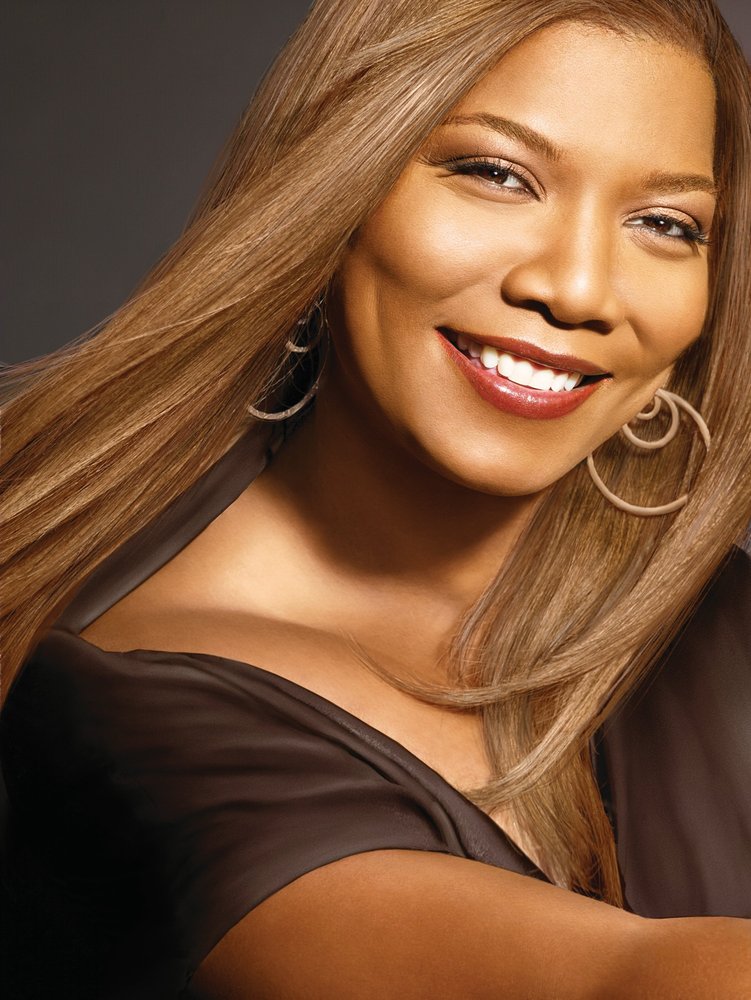 Despite Rapsody's last outing (Laila's Wisdom) being great in itself, she managed to raise the bar yet again with Eve. Her words are inspiring, refreshing and unapologetically poignant. EXACTLY what we need to hear right now!
Keep your ears and eyes open for BIG KRIT's "From The South With Love Tour" with special guests Rapsody & Domani Harris. It's sure to be as memorable as the first offering below from her gift basket of treats.