Yo, Put Your Mask Back On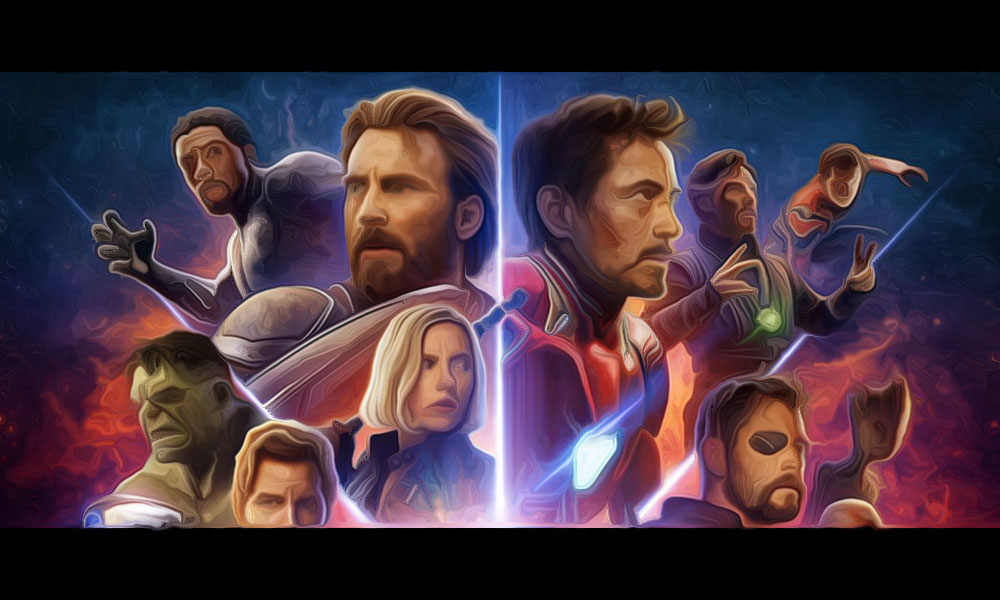 I said it before and I'll say it again; I didn't read Spider-Man comics for Aunt May, I read them for Spider-Man. And I want to see Spider-Man kicking the grains outta Sandman, not having a bad day at work or marrying Mary Jane Watson. This comic cost me sixty-five cents, put your mask on and go fight Mysterio. Also, it's 1985.
I'd say a lot of it is ego.
Movies are a whole different animal, and there are plenty of reasons why your favorite hero ain't wearing their mask. If I had to guess, I'd say a lot of it is ego. Just look at this recent poster for Avengers : Infinity War. With few exceptions, it's a buncha human heads stuck on superhero bodies. Worse, it's a bunch of narcissistic actor heads.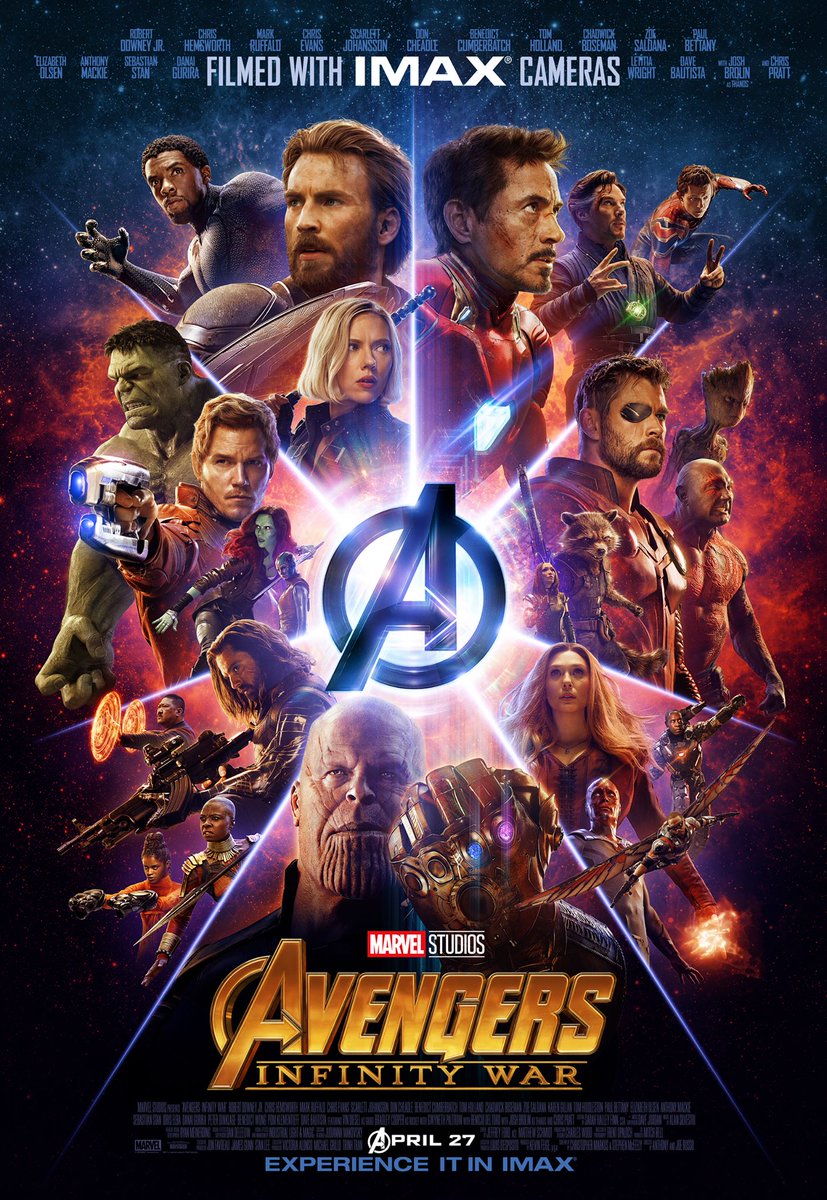 Bruce Wayne wasn't on a cover of Batman until issue 101.
Unfortunately, it makes some sense that movies would shift the focus away from secret identities to super-recognizable celebrities. A lot of these actors are box-office draws in a time when less folks go to the actual movies. And it's definitely cheaper to have a human talk to you out of their actual face than to CGI a complicated fight scene, I get it. Still, at some point it calls way too much attention to itself.
It used to be a real rarity to see a superhero without their mask on, especially on the cover of a comic book. Bruce Wayne wasn't on a cover of Batman until issue 101. In the first 200 issues of Amazing Spider-Man (roughly 17 years) Peter was on the cover about five times.  Yet you barely see a clip of this movie where Tom Holland isn't letting it all hang out. Jeez, even Vision has Paul Bettany's head in this movie. These guys must have better agents than James Spader did.
And while I'm fake-angry about something totally inconsequential, what is up with costumes that appear out of nowhere? Yeah, I know the nano-technology Tony Stark employs in Infinity War has a basis in the comics, but how much am I supposed to suspend my disbelief exactly? You want me to believe Stark keeps a whole Iron Man suit up his butt? Are there really no more phone-booths?
Also, I can't wait for this movie.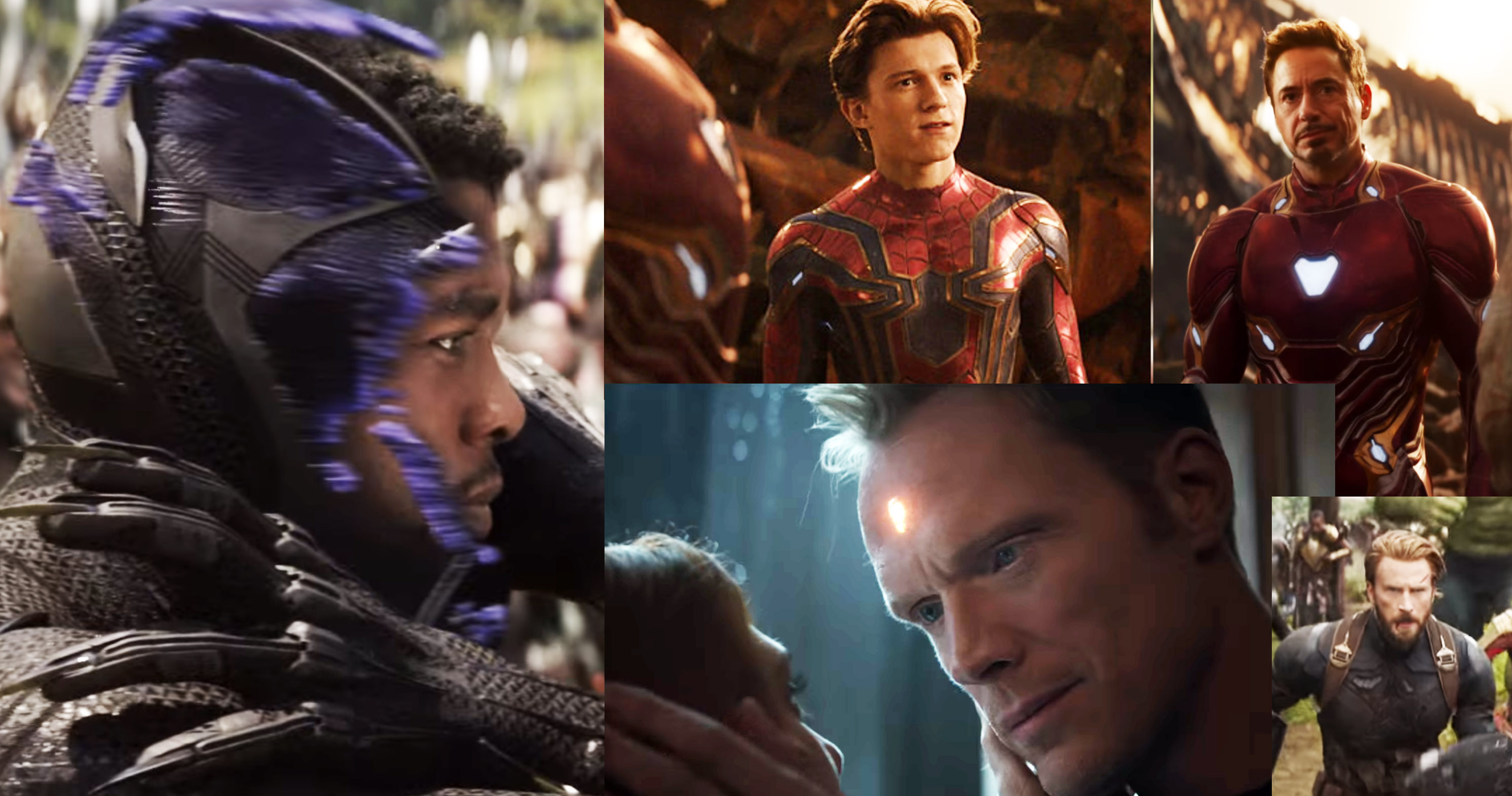 Netflix Hidden Gem : One of Us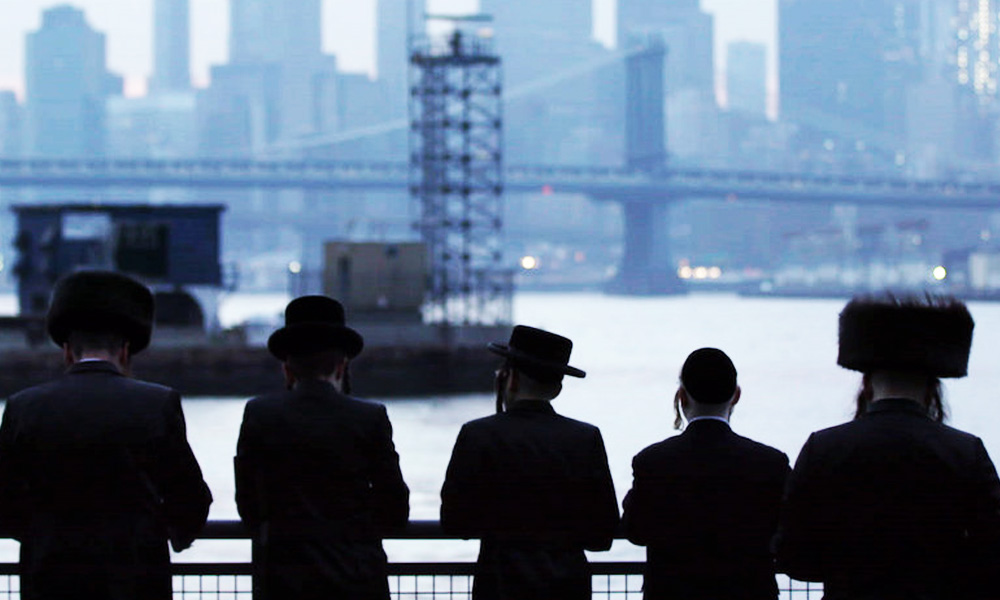 Filmmakers Heidi Ewing and Rachel Grady give the Jesus Camp treatment to the Hasidic community in the excellent Netflix documentary One of Us. The film chronicles the lives of three ex-Hasidic Jews from Brooklyn who bravely stray from the flock to tell their stories of control, abuse and mis-education.
Top Five Avengers: Endgame Spoilers!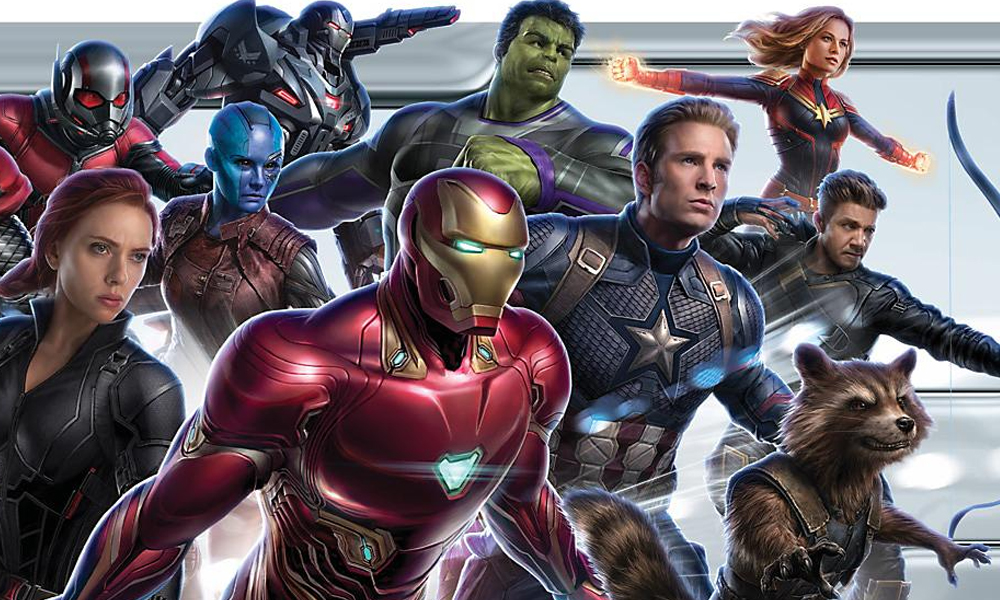 Marvel did an amazing job of keeping the best moments from Avengers: Endgame out of the trailer. Let us ruin that for you.
I was reading Avengers comics before you could chew solid food and I never dreamed they'd be able to bring a realistic Iron Man and Hulk to the silver screen. But by golly, they did. Avengers: Infinity War may be the best silver screen adaptation of comic lore ever put to film. So my hopes were high that Endgame would be more of the same, which it's not – but that's ok. It still has kick-ass moments and is better than anything DC can bring to life. Blame it on the tropes of time travel, or maybe all involved could have used a break between films. Regardless, there are some wonderful moments on screen and somehow the trailers told you next to nothing.
Smartypants Hulk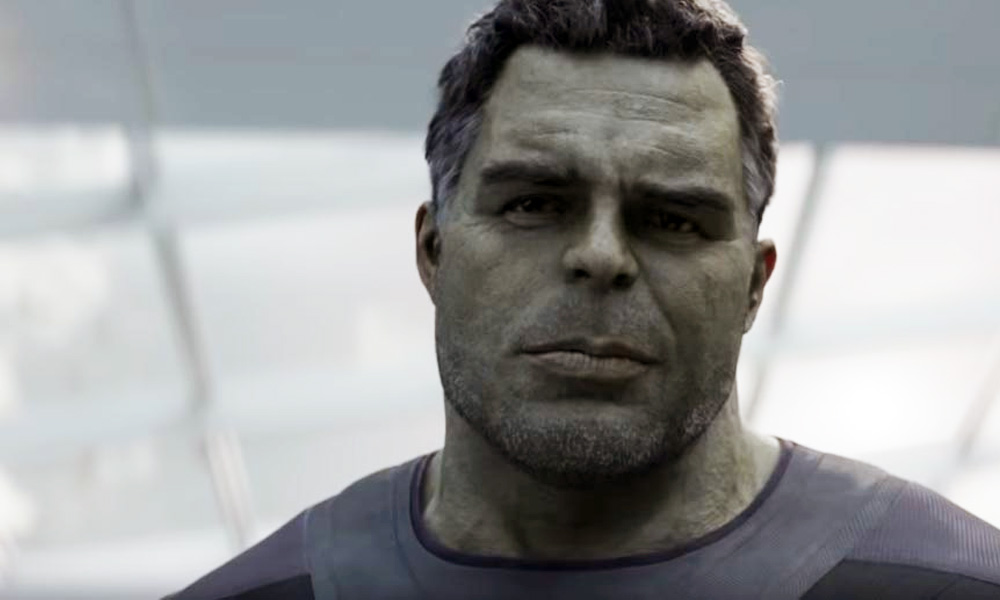 I admit I knew about this going in. Yes, I searched for Hulk clips on YouTube prior to seeing the film, especially because there were no shots of Hulk in the trailers. Yes, Hulk has his shit together in this one. He wears glasses, he's not rampaging, and he talks just like Mark Ruffalo. I miss seeing Hulk really let loose, but I have to say the CGI on Hulk (and Thanos) were once again state of the art. Just a reminder to Marvel – people love Hulk because Hulk smashes.
Captain Thor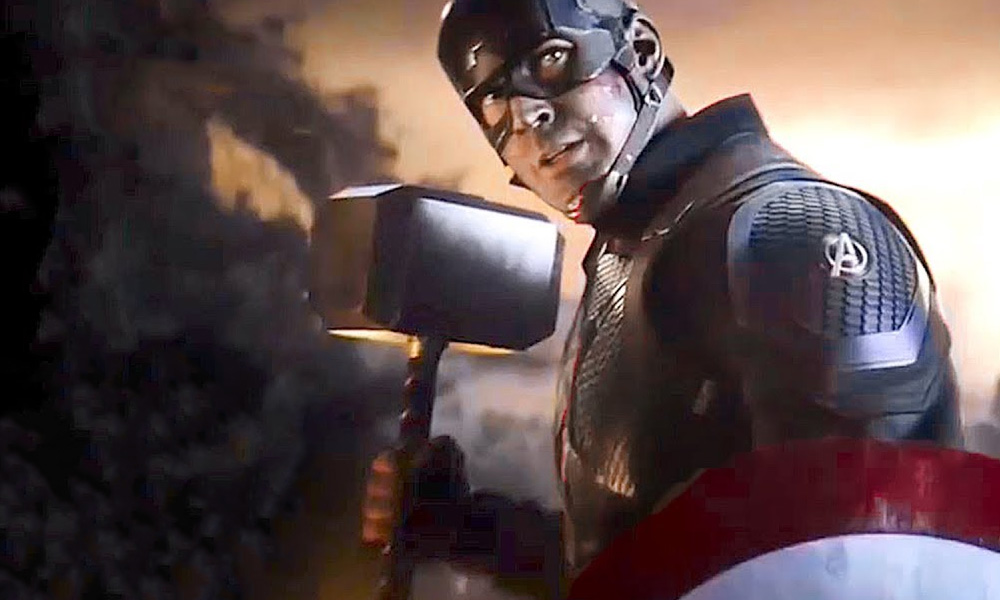 Remember when Captain America makes Thor's hammer move in Age of Ultron? Well, that was no fluke. Cap commands the hammer like he's been swinging it his whole life. I guess he is worthy after all. Bonus spoiler: Old Steve Rogers at the end of the film is probably the best old man make-up you've ever seen.
Lebowski Thor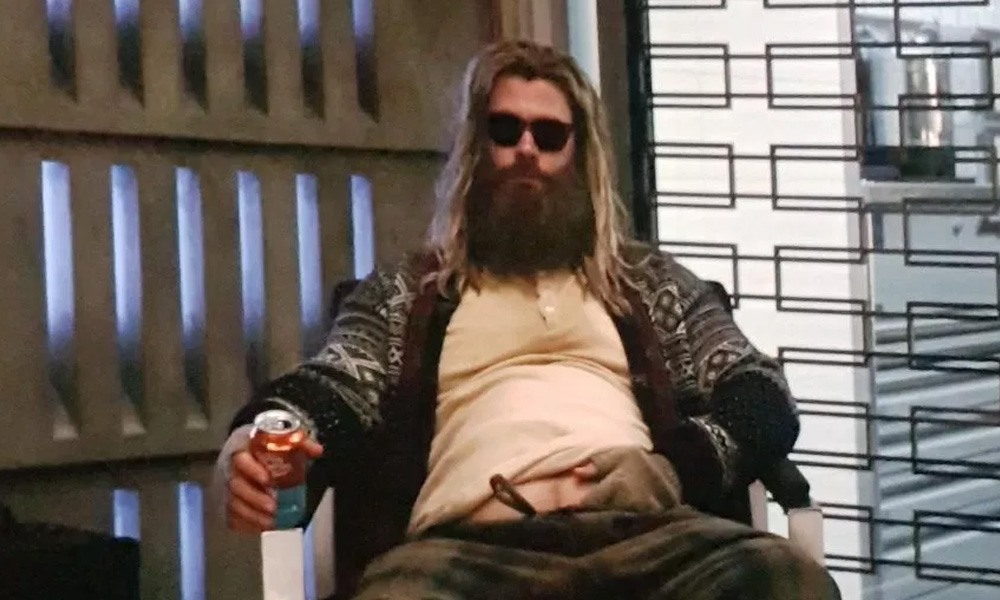 Which leads us to one of the films missteps. Five years after The Snappening, Thor has gained fifty pounds, a drinking problem, and a bad fake beard. It's kinda funny, until you realize this guy is a God who has already seen some shit – including the death of just about every Asgardian. Funny? Sure, but a little silly for a movie that already set a tone of sadness.
Death of Black Widow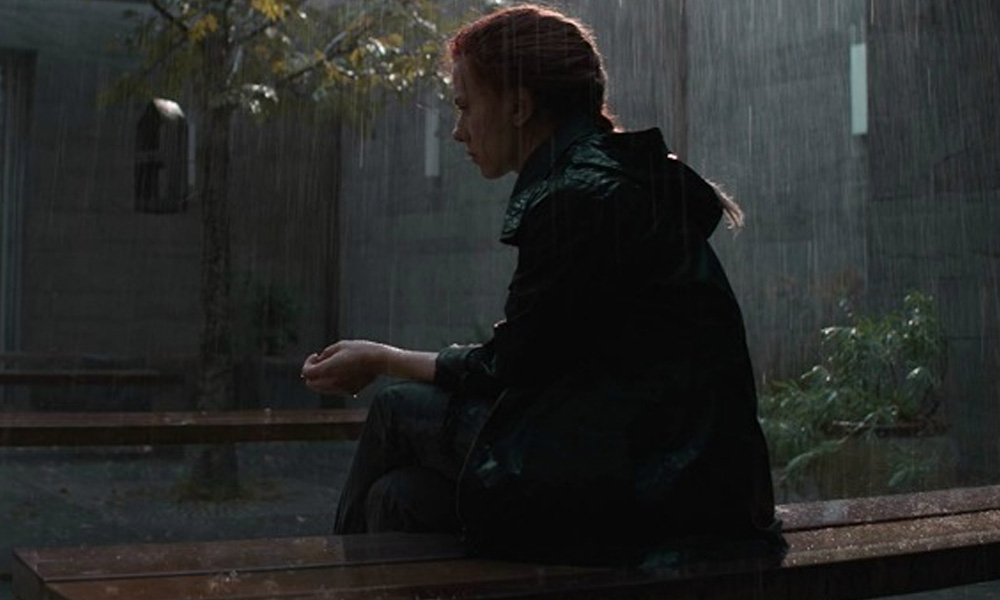 This was a surprise – especially since I thought they were doing a TV series. I guess that will be a prequel series? The scene between Black Widow and Hawkeye trying to sacrifice themselves before the other can is good stuff – and probably a lot cheaper to film than most of the rest movie. Now let's put Red Skull to better use, shall we?
Death of Iron Man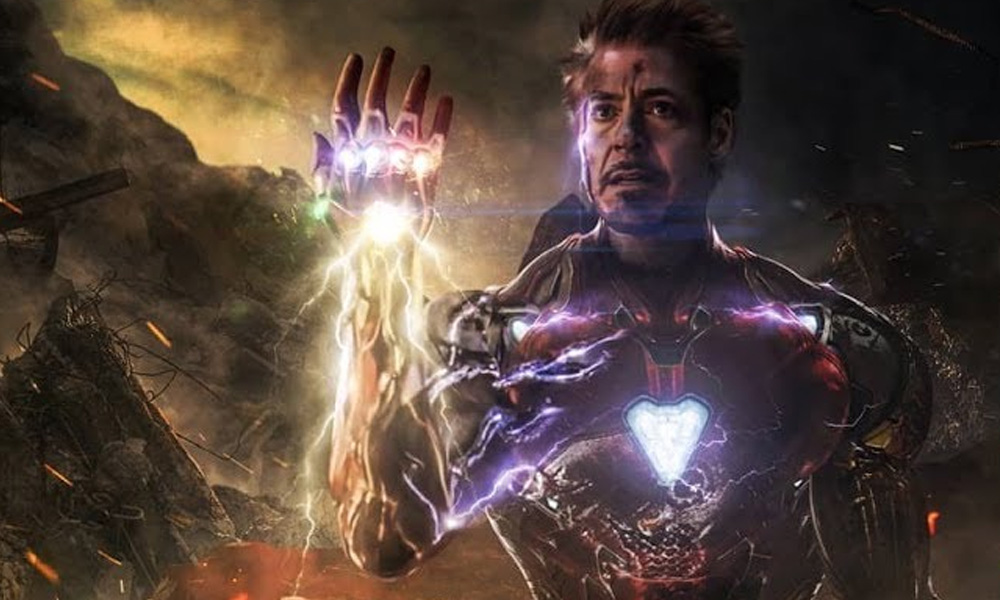 Some say there wasn't a dry eye in the house. Except mine because (spoiler alert) Robert Downey Jr. is just an actor pretending to be a comic book character that dies. You can't fool me, movie! But in a world where it seems almost anyone can come back from the dead, who knows what the future holds for Tony Stark. Wouldn't surprise me if he returned as some sort of hologram like Frank Zappa. No one gets that reference.
Daniel Ortiz Rants On: Us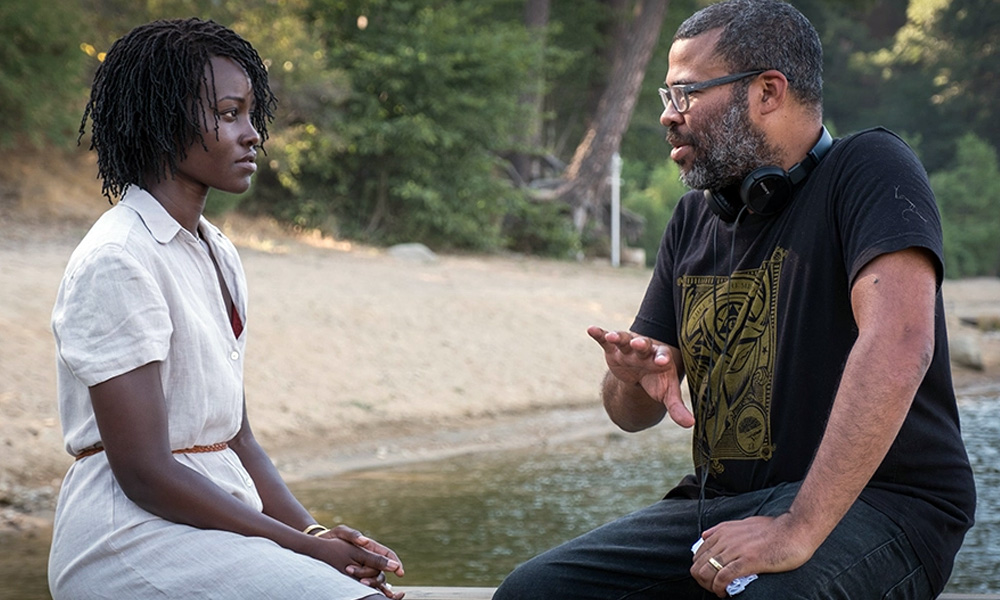 A family's serenity turns to chaos when a group of doppelgängers begins to terrorize them.
Rarely do I prepare myself to see a film, but Jordan Peele's Us is one of those rare movies I didn't need to see more than one trailer for, nor did I need the hype of other critics. I also wanted to judge this film off its own merit rather than comparing it to his freshman standout, Get Out (which made my #1 film of 2017). Comparisons will be made, but I'll try to keep them as minimal as possible.
The stand out feature is that this film is beautifully shot. The cinematography of this movie adapts to its environment seamlessly whether it's a vibrant beach scene or a dark setting where just enough of the characters faces needs to be made out.
Also, I thought Lupita Nyong'o as Adelaide's doppelganger, Red was a terrifying character. Everything from her awkward pantomimes to her unhinged voice was the thing of nightmares.
Now, there were a few (lots of) issues I did have with the film. I left the theater with more frustrating questions than fulfilling answers. It felt like too many ideas where in the plot and too much symbolism was forcefully wedged in to satisfy the expectations of the Get Out fans, but it came out as a jumbled mess of psychology that I didn't want to spend my viewing time deciphering.
A lot of the horror that was built up for this film was also very deflating as the Wilson family was spared instant death and provided a background story by their doppleganger's while others were swiftly killed before they knew what hit them. Halfway through the film, you pretty much knew they were safe from any death or violence which takes away all tension as a viewer.
The connection between the characters and their dopplegangers wasn't fleshed out enough. Some things came off as inconsistent and driven for plot convenience, rather than a solution. I didn't get many of the motivations and the decisions that drove the actions of our protagonists. I didn't understand why the dopplegangers wore red jumpsuits and just one fingerless driving glove. The one symbolism I understood was the scissors, which if you look at the handle on the poster, looks like mirrored heads. This was the weapon used to cut the connection between themselves and their other half. Otherwise, I may need to see some other folks interpretations of the film.
Also, the editing was not good. There were scenes that were waaaay too long and could've used a few chops. The opening credit scene reminded me of an old horror movie from the 70's (think the Amityville Horror '79) where the title card has nothing going on, and as a viewer I felt stuck looking at a bunch of rabbits for what I assume was 3 minutes just waiting for the movie to get started.
Overall Grade: C-
There's just too many questions, and too many inconsistencies to feel comfortable giving it anything higher. Maybe in the upcoming weeks certain plot revelations might come to fruition, but I'm not looking for Kubrick levels of hidden meaning, and this is not Kubrick-esque. I'll chalk this up to a sophomore slump by Peele and the pressures of following up to such an acclaimed film. I just got hints of M. Night Shyamalan in this movie, meaning a Director/Writer who is owning a genre and gets type-casted to that medium. Let's hope Jordan Peele doesn't head down that same road.
Us (2019)

1h 56min | Horror, Thriller | 22 March 2019 (USA)

Summary:

A family's serenity turns to chaos when a group of doppelgängers begins to terrorize them.

Countries: USALanguages: English