Yo, Put Your Mask Back On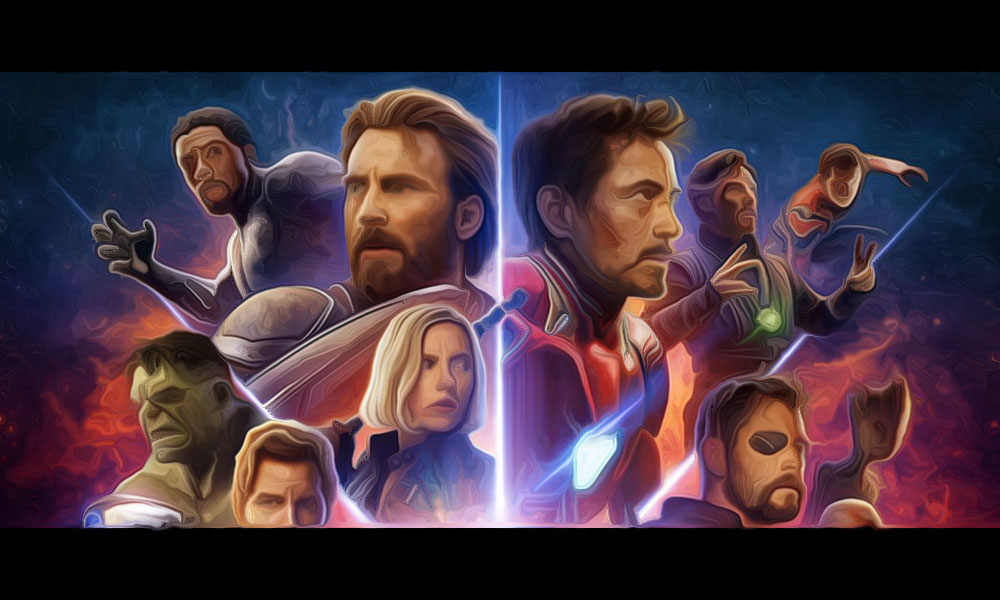 I said it before and I'll say it again; I didn't read Spider-Man comics for Aunt May, I read them for Spider-Man. And I want to see Spider-Man kicking the grains outta Sandman, not having a bad day at work or marrying Mary Jane Watson. This comic cost me sixty-five cents, put your mask on and go fight Mysterio. Also, it's 1985.
I'd say a lot of it is ego.
Movies are a whole different animal, and there are plenty of reasons why your favorite hero ain't wearing their mask. If I had to guess, I'd say a lot of it is ego. Just look at this recent poster for Avengers : Infinity War. With few exceptions, it's a buncha human heads stuck on superhero bodies. Worse, it's a bunch of narcissistic actor heads.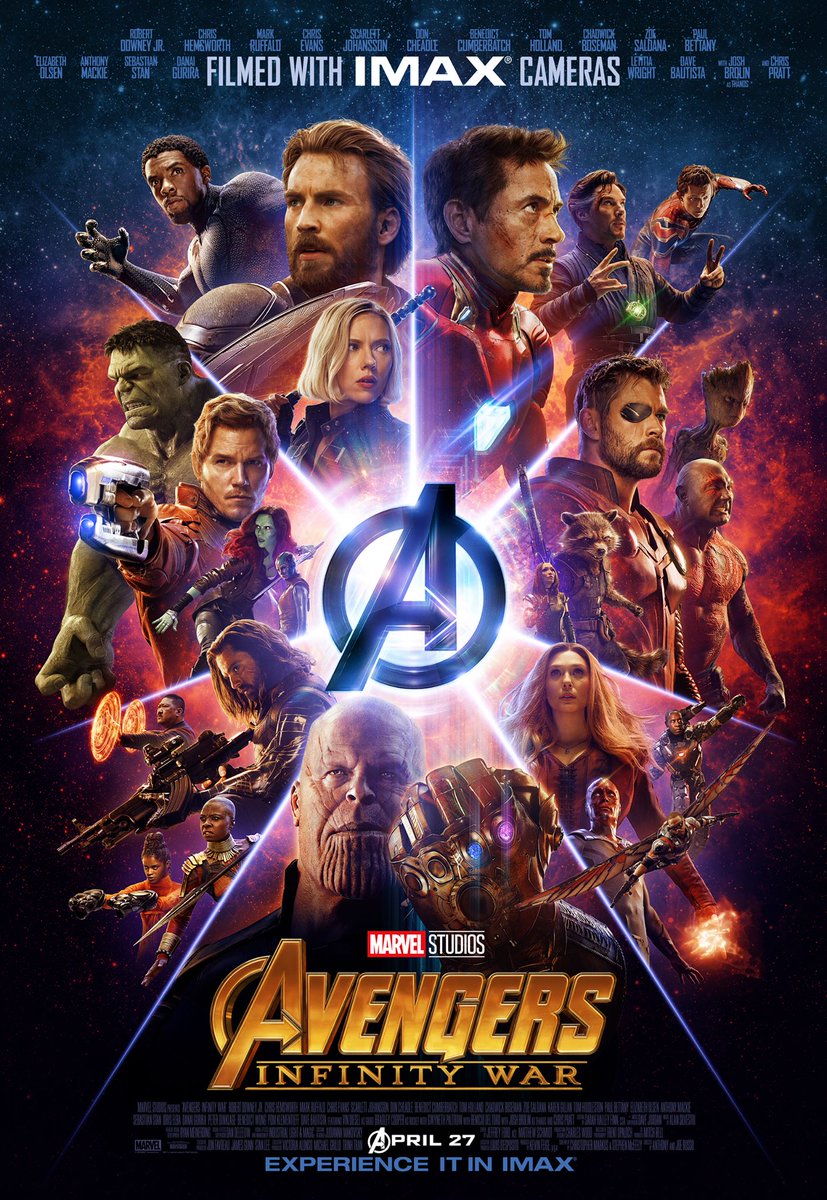 Bruce Wayne wasn't on a cover of Batman until issue 101.
Unfortunately, it makes some sense that movies would shift the focus away from secret identities to super-recognizable celebrities. A lot of these actors are box-office draws in a time when less folks go to the actual movies. And it's definitely cheaper to have a human talk to you out of their actual face than to CGI a complicated fight scene, I get it. Still, at some point it calls way too much attention to itself.
It used to be a real rarity to see a superhero without their mask on, especially on the cover of a comic book. Bruce Wayne wasn't on a cover of Batman until issue 101. In the first 200 issues of Amazing Spider-Man (roughly 17 years) Peter was on the cover about five times.  Yet you barely see a clip of this movie where Tom Holland isn't letting it all hang out. Jeez, even Vision has Paul Bettany's head in this movie. These guys must have better agents than James Spader did.
And while I'm fake-angry about something totally inconsequential, what is up with costumes that appear out of nowhere? Yeah, I know the nano-technology Tony Stark employs in Infinity War has a basis in the comics, but how much am I supposed to suspend my disbelief exactly? You want me to believe Stark keeps a whole Iron Man suit up his butt? Are there really no more phone-booths?
Also, I can't wait for this movie.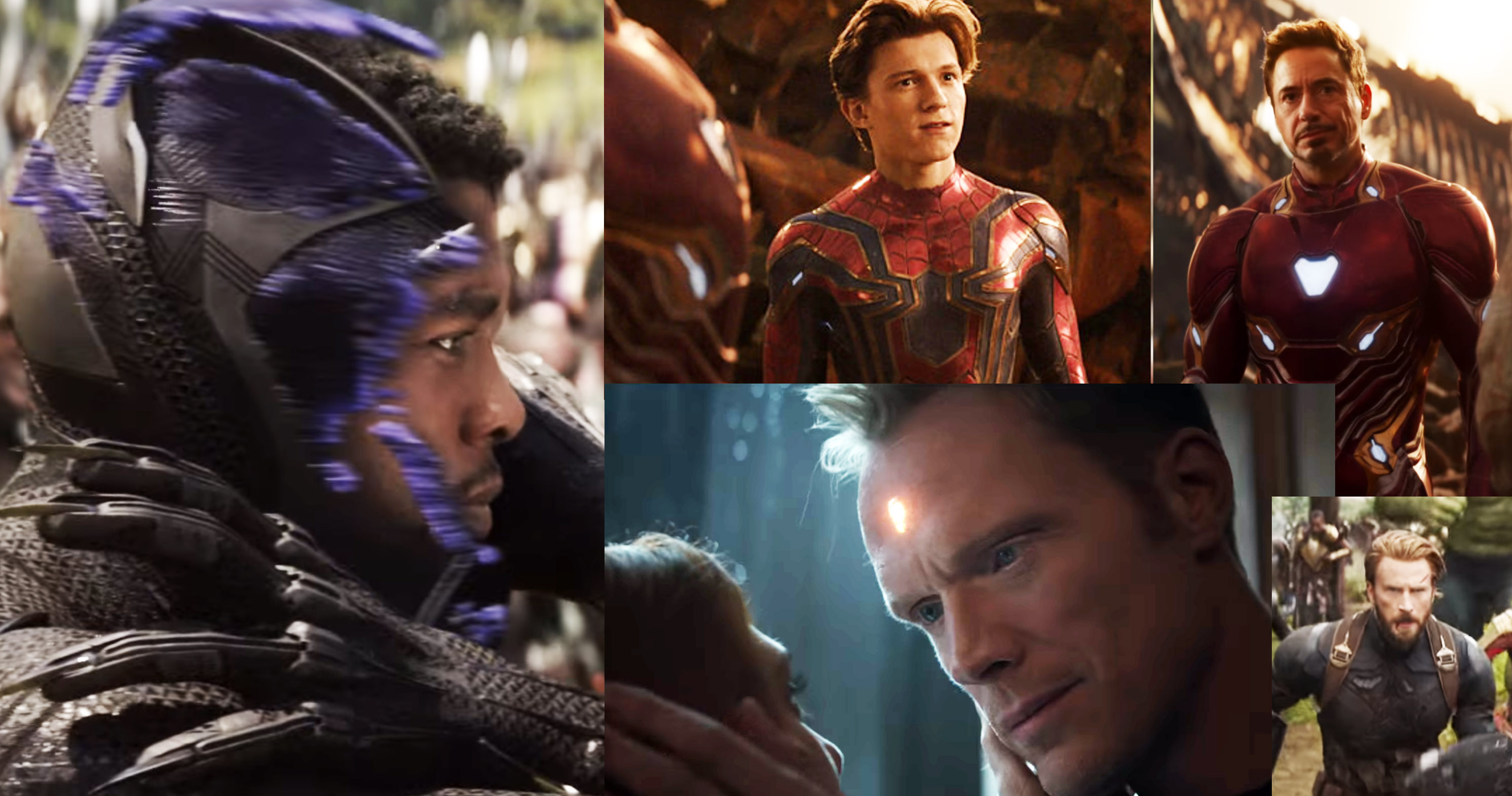 Godzilla: King of the Monsters – Official Trailer 2
Halloween: The Classic Slasher Film Gets a Proper Sequel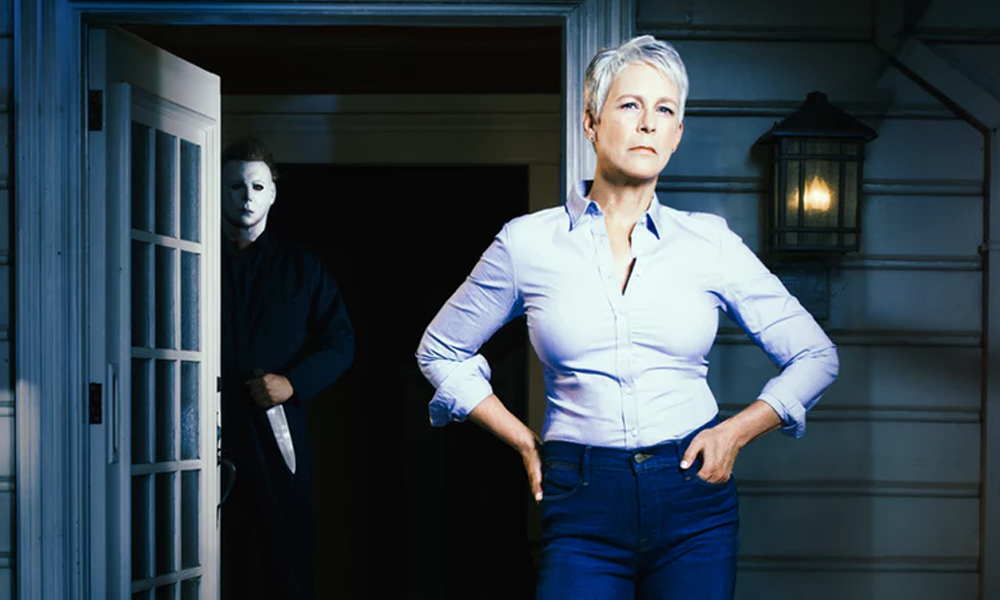 "Laurie Strode comes to her final confrontation with Michael Myers, the masked figure who has haunted her since she narrowly escaped his killing spree on Halloween night four decades ago."
Michael Meyers is considered one of the elder slashers that helped catapult the sub-genre in the late 70's and opened the door for such favorites as Jason Voorhees and Freddy Kreuger.
Much like its influences, the Halloween films have churned out eleven sequels, prequels, and I guess spin-offs, that tend to be cheap thrills on a boring night. These production companies try their best to produce cash grab after cash grab that tend to water down the legacies of the original films for the sake of forced jokes and cheap jump scares. Does this sequel, that for some reason names itself after the original movie, have anything to bring to the table?
Yes, I would say so. It feels like this movie attributes itself as a direct sequel to the first film, and totally ignores every other film in the franchise. This was a good move because this film does feel like a direct sequel – almost like it was an old movie from the 80's recently unearthed with an aged washed-out color scheme and familiar score. It wasn't as polished as the H20 series, but it wasn't as grungy and delusional as the Rob Zombie films, either
The plot managed to remain simple which often is the Kryptonite for sequels and does a few callbacks to the first film without being heavy-handed about it.
Michael Meyers felt like an old man with the Director David Gordon Green giving us glimpses of his age, however he's still very broad and menacing with little need to run after his victims. He tends to be great at sneaking and trapping his victims in inescapable corners.
"Feels like an old movie from the 80's that was recently unearthed…"
The acting was decent, led by the talented Jamie Lee Curtis reprising her role as Laurie Strode. The characters felt real and not too far-fetched for some B-movie style decision making.
Even the story was engaging, but be prepared to question how some people are oblivious when they should be on high alert that a psycho murderer is on the loose in their town. Either way, you might want to lock your doors.
Overall Grade: B
It definitely was better that the last few Halloween films and manages to provide a couple of scares and jumps.
The director made a good decision of going with a John Carpenter-style Halloween film that delivers on good old slasher film exploitation without feeling the pressures of some big-time studio exec telling him to tone it down.
* * *
Halloween (2018)
Horror, Thriller
October 2018
Director: David Gordon Green
Blumhouse/Miramax
1 hour 46 minutes
IMDB reference click here