10 Best KISS Songs of the 70's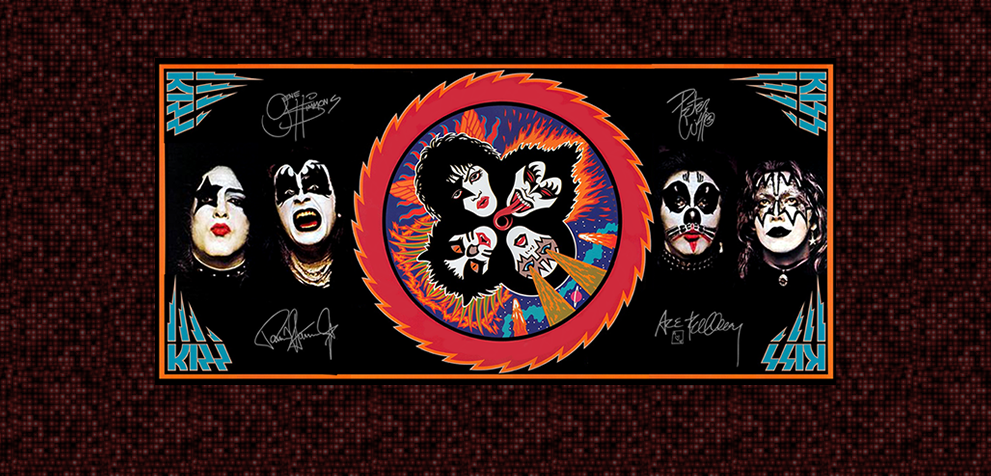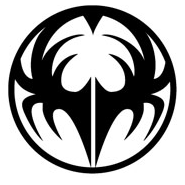 If you were a suburban kid in the seventies obsessed with KISS, you can probably thank the 1976 Paul Lynde Halloween Special. At least that's what happened to my brother and I, and more than a few neighbors. We were transfixed by these larger than life costumed superheroes that shot fire from their mouths and sparks from their guitars while wearing kabuki makeup and assorted codpieces. We were six years old and our parents wouldn't let us go to a concert. "They smoke drugs at those shows," Mom said. So my uncle borrowed the Alive and Destroyer records from a friend and my brother and I never returned them.
"They smoke drugs at those shows," Mom said.
We spent years obsessing over KISS, and ultimately saw countless shows. As my tastes got more sophisticated I liked to pretend I outgrew being a KISS fan, but that's not a hundred percent true. In fact, I even sense their influence on the music I make. While I'd love to say I'm heavily influenced by Lennon/McCartney, sometimes it's more obviously Stanley/Simmons.
Like many bands from the seventies, many of KISS' best songs are from that era – though my brother would probably tell you differently. He and I plan to do a podcast about that eventually, but for now, here are the 10 Best KISS Songs of the 70's (not including the solo records).
10. Black Diamond/ KISS, 1974
I had a different song at number ten and changed it at the last minute, but I'll never admit it was "Charisma" off Dynasty, so don't even ask. "Black Diamond" closed the first album, and most of their live shows. It's the perfect example of a band coming together. Paul wrote it, Gene added the riff, Peter sang his balls off, and Ace shredded the shit out of the solo. I remember listening to this song when I was seven years old and writing to the KISS Army asking for free copies of all their records. What an entitled prick I was.
9.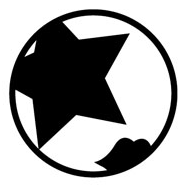 Let Me Go, Rock and Roll / Hotter Than Hell, 1974
Most people point to "Detroit Rock City" or "Rock and Roll All Night" as the quintessential KISS anthem, but I prefer this track. Like some Ramones' songs, this one has its roots in traditional rock sounds, kinda like the equally quaffed New York Dolls were doing around the same time in the New York scene. For me, this track peaks during Ace's firebrand solos.
8. I Want You / Rock and Roll Over, 1976
Some of my favorite songs are titled "I Want You" by folks as diverse as Marvin Gaye, the Beatles, Bob Dylan, Elvis Costello, and at least fifty other bands. Then there's this track, with a killer Zeppelin inspired riff and a simplicity that cuts to the proverbial chase. Produced by rock wunderkind Eddie Kramer, who also produced Alive, Ace's solo record, and records by Carly Simon, Jimi Hendrix, and Foghat, to name a few.
7. Goin' Blind / Hotter Than Hell, 1974
KISS go grunge more than a decade before it was fashionable with this slow burner from Hotter Than Hell. Written by Gene with former Wicked Lester member Stephen Coronel, who introduced Paul Stanley and Gene Simmons to each other back when they were still Stan Eisen and Gene Klein. The lyrics "I'm 93 and you're 16" take a really dark turn when you learn that Coronel was arrested on five counts of sexual exploitation of a minor in 2014.
6. 100,000 Years / KISS, 1974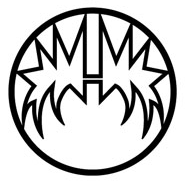 KISS were at their best when they created their own mythology. This is that. In this song two lovers are reunited after a hundred thousand years. No backstory or explanation beyond the apology "musta been a bitch while I was gone." In fact, this song is mostly the same lines sung over and over again. It's more about that bubbling bass-line and some heavy riffs than anything else. Amazing how many folks on YouTube cover these songs.
5. She / Dressed to Kill, 1975
Another track written for Wicked Lester that relies on some esoteric mythology. Who is this She that "walks by moonlight?" Well "no one really knows," but rest assured "she takes off her clothes." Again, this song is all about the feel. For a bunch of guys that shunned drugs (at least Paul and Gene did) they certainly made some killer weed friendly tracks. The Black Keys should cover this one. Anthrax did a great version on the compilation Kiss My Ass. Dressed to Kill was my favorite KISS record growing up. I couldn't wait to get home from school and put this one on. Remember when you had to wait till you got home to listen to music?
4. Sure Know Something / Dynasty, 1979
There really isn't much else in the KISS catalog like "Sure Know Something." For some fans the Dynasty album signified the end of KISS as they knew it. That's David Letterman drummer Anton Fig on this album since Peter Criss was pretty uneven after a 1978 car accident. Still, I kinda dig this record. It's fun to hear KISS move beyond their hard rock roots. "Sure Know Something" would have been a pop radio staple by any other band, but it's hard to reconcile the romantic lyric with these weird characters vamping for the camera in the video. You may have to close your eyes to fully appreciate it. Paul wrote this one with longtime contributor Vini Poncia, who produced Dynasty and the equally poppy follow-up Unmasked.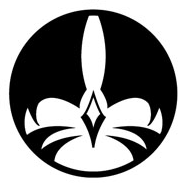 3. Watchin' You / Hotter Than Hell, 1974
Wow, I'm realizing a lot of the best KISS songs are on their second record Hotter than Hell. Here's another riffathon that plods its way across your 8-Track. A cool unapologetic rocker with nice guitar harmonies and a few wayward drum fills. This is a KISS that didn't believe its own story yet, and that was a good thing. Hard to imagine the four hooligans that recorded this track have AARP cards and families now. The demo is pretty good, too.
2. Do You Love Me? / Destroyer, 1976
Paul Stanley gets no respect, but he'll one day be remembered as a dazzling front-man a few rungs shy of Freddie Mercury. Sure, his voice isn't what it used to be, but yours won't be any better in your sixties, and you couldn't hold a candle to Paul in his heyday. Bob Ezrin kicked KISS up a few notches with the Destroyer record. There are certainly a few classics on it, but this is my favorite. I know, I know, you could add "Detroit Rock City" and "Flaming Youth" to this list, and I wouldn't argue with you. Though I would draw the line at "Beth," which is a little schmaltzy for my tastes.
1. Parasite / Hotter Than Hell, 1974
I think there's very few folks out there that are gonna agree with this list. I'm gonna change my name and address as soon as I publish this. KISS fans can get nasty. I've seen it. There's no way they'll agree with "Parasite" at number one. But come on, this is as Zeppelin as these guys got. Well, kinda. There's hints on plenty of other tracks, but this riff epitomizes early seventies cock-rock. In '74, the KISS sound wasn't overly compressed. You could dig the individual components in a way that got harder as their career progressed. And I love the total left turn this song takes in the third act. Ace covers this song on his next record, too.
Before you get your feelings hurt because your favorites weren't on this list, just realize that lists ultimately mean nothing. KISS had other good songs in the seventies like "Makin' Love," "I Stole Your Love," "C'Mon and Love Me," "Deuce," and "God of Thunder" that didn't make this list because of math, people. There's only room for ten songs in a ten song list, unless you can figure out a way to shoehorn another five in a follow up paragraph.
In the thirty plus years since the seventies KISS has continued to record and play live to a rabid fan-base. While each era has its fans and detractors, it was the original four that were inducted into the Rock and Roll Hall of Fame in 2014. When Gene and Paul finally retire, versions of KISS with new members will continue to milk the brand until the end of recorded time. Mark my words. And none of it would have been possible had these four misfits not taken a chance all those years ago.
How to Tell If You're Motivated by Negativity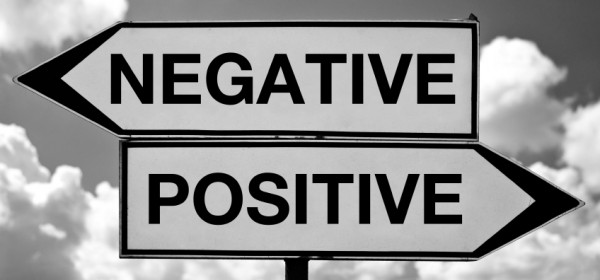 We hold in high regard the tactics that allow us to succeed while disregarding that those same tactics stop us from succeeding correctly.  When you and everything around you is results oriented, how those results are obtained isn't scrutinized when they probably should be. Seeing as how we can't drug test for positive or negative motivators and no one really cares how you succeed as long as you are successful, why should you even care?
Well aside from your eventual therapist and the people who used to love you but have since left due to your unknowingly toxic behavior, your eventual cardiologist and pharmacist who will have to treat you for stress related illnesses,  you should probably care also.  If you are paying attention and observing the trail of emotional destruction left when using certain motivators,  particularly fear and negativity,  you would care much much sooner.
With that said, here are some hopefully helpful tips so you can identify and begin to correct.
1.  When someone asks you what you want, you typically respond with what you don't want. "What do you want for dinner?" "Well we had pizza yesterday so I don't want that and I had Chinese for lunch so that's out…" Process of elimination is time consuming and quite frankly, if you want pizza for breakfast, lunch and dinner, you should have it. We'll deal with health choices later. Right now, let's focus on HOW you make choices in the first place.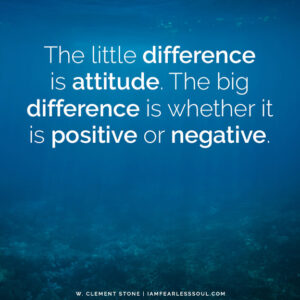 2.  The first thought that enters your mind after you say you want something are the reasons why it can't be obtained. "I want to workout but I have no time. I want to pursue my interests but I don't have the money." Everything you currently have, you made the time and money for. It is possible for future aspirations as well.
3.  The motivator is not the desired result, but the ails that might occur if that result is not obtained. "You better get an education or your friends will leave you behind." "If I don't catch the early train, my commute is gonna suck!" Or none of that may occur and you day could progress perfectly fine. Since you can't recoup emotional capital already extended, better not to expend it at all.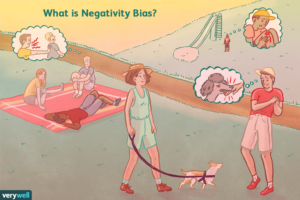 4.  You feel you need more in order to begin any task. You just really need to accept that you are enough.
5.  You focus on any time frame other than the present. Speculating on future failures only brings you current stress. Speculating on past failures only brings you current stress. Now speculating on past or future successes may seem beneficial but the fact is, if you are speculating at all, you are probably not present and that is the main ingredient required for success anyway. So don't speculate!!!
The root of all negativity is fear and when fear is your motivation, you will constantly need to be afraid in order to progress. When confidence is your motivation, all you ever need to progress is to remain present.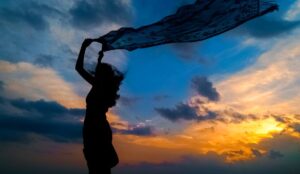 I wish you all success in everything you hope to accomplish.
Sidebar: Michal Jordan once stated that fear of failure motivated him to accomplish 6 NBA championships. My question to him would've been  "How much more rings would you have had if confidence was your motivator and not fear?"  Sidebar Complete.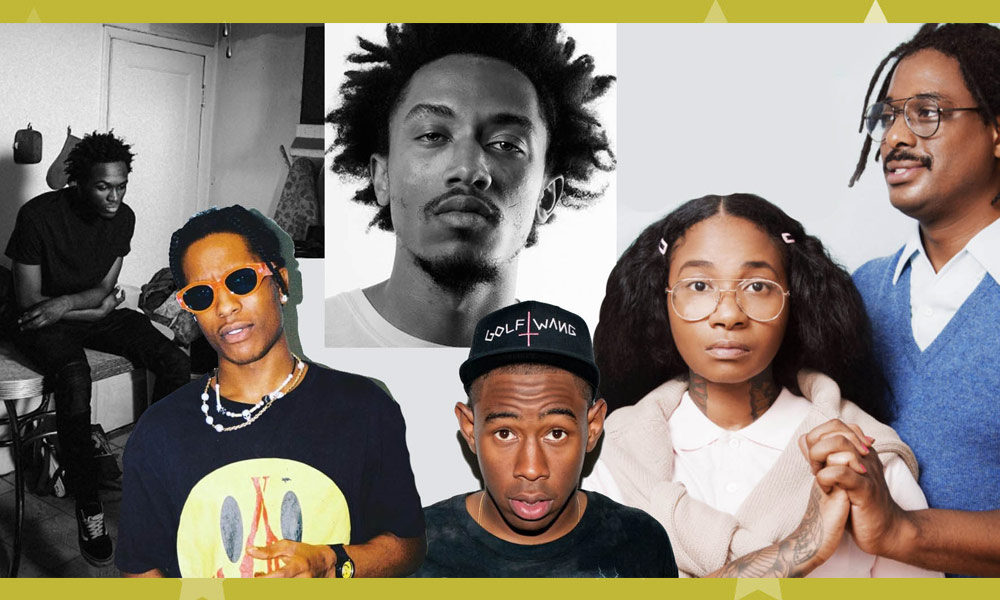 Here's five acts doing their thing in the first installment of Hip Hop Now.
Chicago rapper Saba's new record Care For Me features Chance The Rapper on "Logout."
From Everything is Fine, a collaboration between rapper/satirists Jean Grae and Quelle Chris, here's "Zero."
Tyler, the Creator stays weird and rhymes chicken nugget with fuckit on rap nugget "Okra."
Dallas rapper Bobby Sessions lost his cousin to police violence and channels that energy into the controversial "Like Me."
Rapper/actor A$AP Rocky samples Moby's "Porcelain" on "A$AP Forver."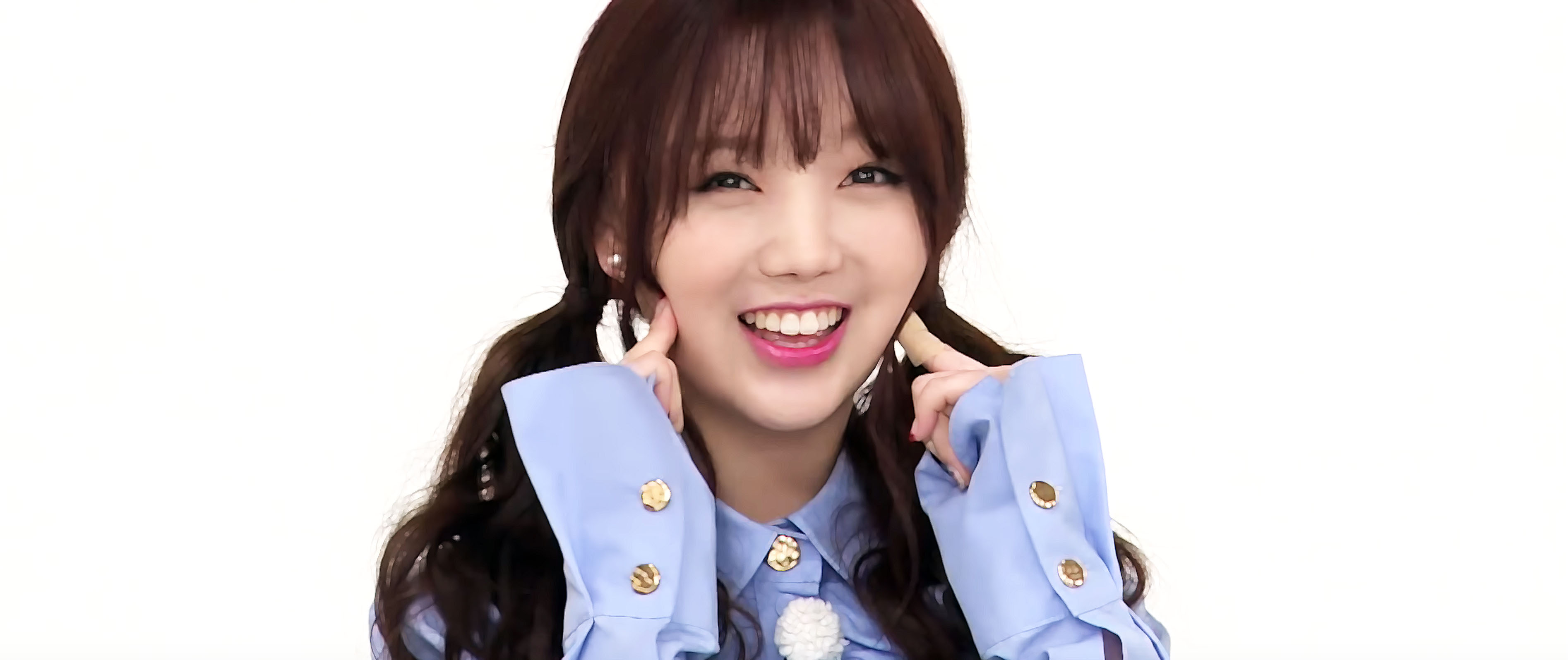 You know how you and your significant other do the baby talk thing? Come on, you do it, admit it. Sometimes you talk to each other in a childish voice or make silly little gestures that you would never use at, for example, a business meeting or at the dentist. Well, this is a whole cottage industry in South Korea and they call it Aegyo. 
Aegyo, a tool long leveraged by South Korean ladies to get what they want through sheer cuteness, has been leveraged by male and female K-Pop Idol groups to ginormous success. In fact, there are songs where one can do little cutsey gestures to the whole thing. Two popular aegyo anthems are The Gwiyomi Song and Oppaya, and there are videos aplenty on YouTube where folks of all ages and backgrounds vie for cringe-worthy cuteness. Some of these videos have millions upon millions of views. There's even K-Pop Idol shows where folks watch each other express aegyo and react with howls of laughter.
Holy cow, the more I talk about this, the weirder it gets. Yet, I can't look away.
Other cultures are jumping on the band wagon, too. Check out the videos below for some adorable examples.
https://www.youtube.com/watch?v=jcgGASL8EXo