Will The Grammys And Hip Hop Ever Get Along?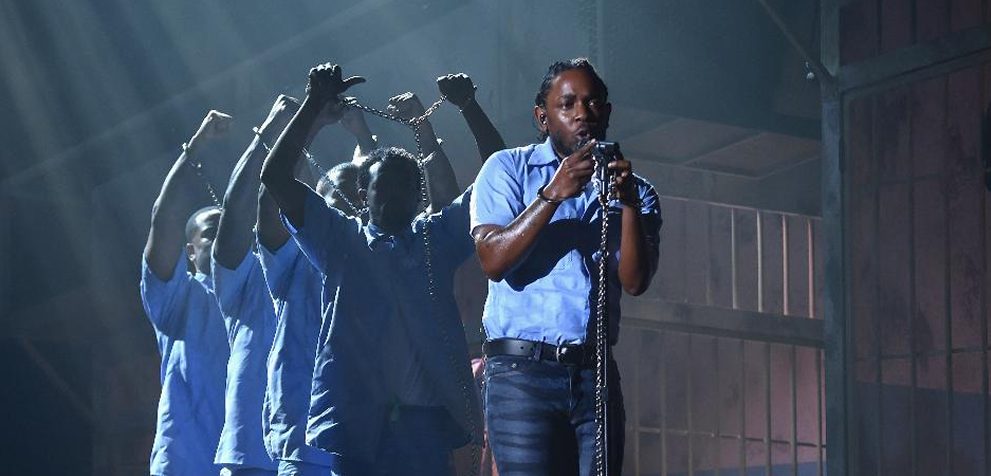 It happened again!! I can't believe it!! This is outrageous!! I just watched the Grammy's and it is clear that I should be upset at something. I don't know what exactly but somehow, hip hop was robbed!! Why were Pumpkin Head and Sean Price's images not shown as they viewed the montage in memorial to musicians we've lost in the past year? Why was Kendrick Lamar not awarded Album of the Year even though he took home five Grammy's? Why do we still even say we don't care but watch every year knowing it's never going to meet hip hop's expectations?
"If all this is nothing new then why do we still get worked up?"
Why was Ice Cube smoking that "Oooweee" 15 minutes after presenting K. Dot with rap album of the year, proclaiming he ain't messing with that "bullshit" awards show? The answer is simple; Hip hop's fans (and apparently artists) hate awards shows but, specifically, establishment based awards shows that have precedent for exclusionist behavior. These sentiments aren't random or arbitrary, of course. Transgressions of Grammy awards past (Nas never winning a Grammy, Will Smith winning a Grammy but not being televised, Kendrick not winning over Macklemore, hip hop not being included as a category until last week, etc…) put hip hop at odds with the awards show before we ever got an RSVP,  so basically it's really nothing new. But if all this is nothing new then why do we still get worked up? At some point, you've got to stop being upset at Monday simply for being Monday.
"No one wants to admit it but there's a little bit of Kanye in all of us."
No one wants to admit it but there's a little bit of Kanye in all of us (Must. Rest. Childish. Finger humor). We all complain about these award shows not meaning a damn thing then embark on tirades when someone we don't believe should even be considered gets the award. If you really didn't give a crap who won then
Alvin and the Chipmunks
could take home hip hop album of the year and you wouldn't bat an eyelash.
The truth of the matter is we do care and we will always care. If you are to be considered "the best" then you want to compete against the best and receive comparable accolades. The only solution will either be to not care or establish your own awards shows (so far the BET and Soul Train Awards don't seem to be picking up steam). Until then, be prepared to be disappointed.
So although Run D.M.C, received a Lifetime Achievement Award and DJ Big Kap did make the memorial montage, and Kendrick received five Grammys and had the undisputed best performance of the night, there were still grumblings ("J. Cole should've won…Kendrick ain't all that…Kendrick shoulda won Album of the Year…is that Pharrell or Sisqo?") How the hip hop community went from raw, rough and ready to beauty pageant moms is beyond me, but maybe it's time we just get back to the lab and focus on the music. On the bright side (?), Kanye just released an album so at least there won't be any drama at the Grammy Awards' next year….rrright.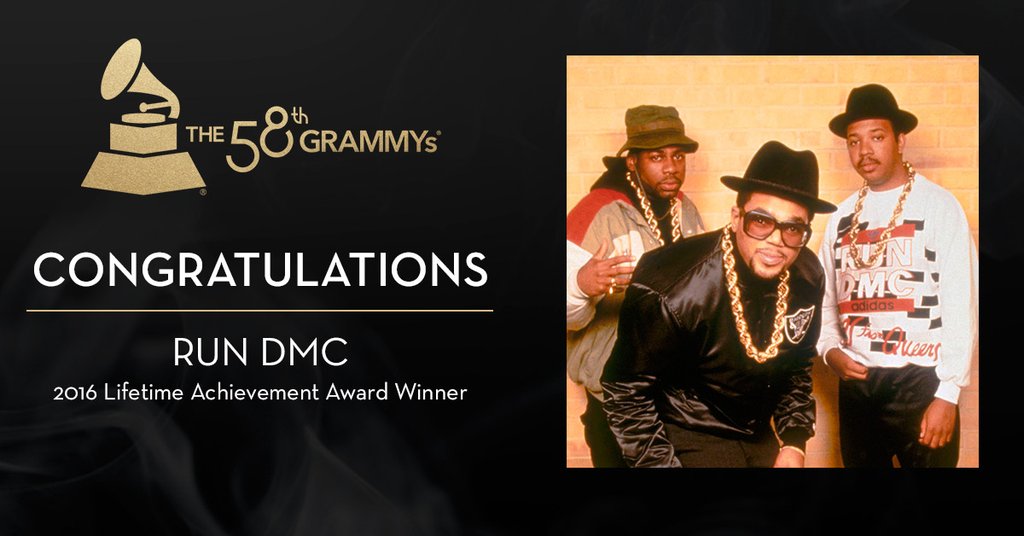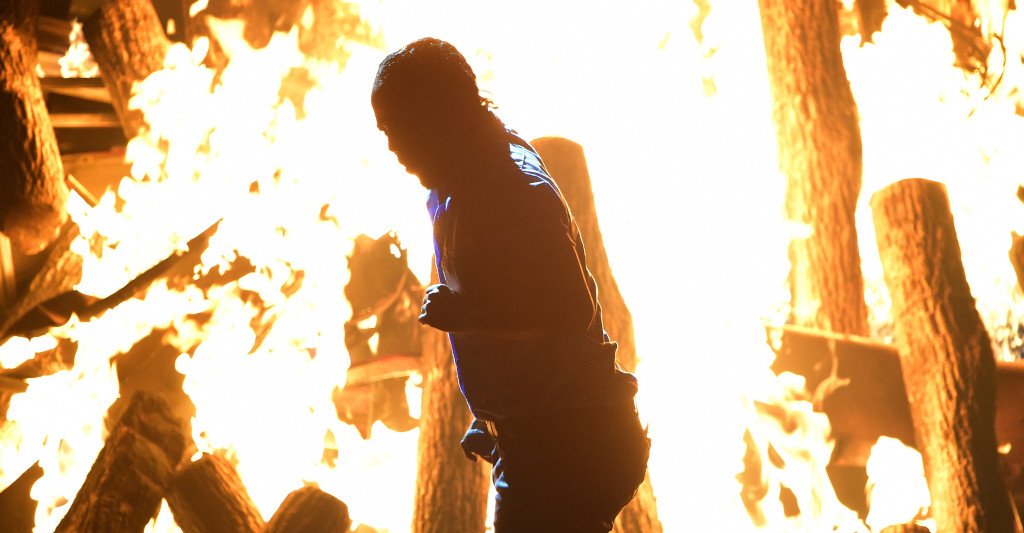 Writing Your First Book / Should I Self Publish?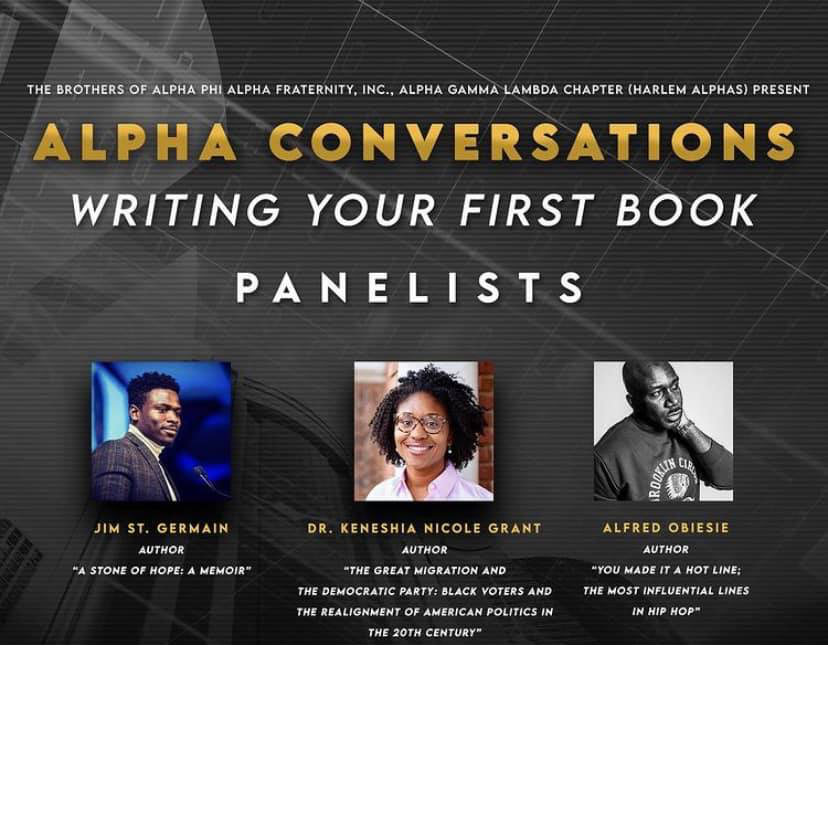 I had the distinct pleasure of  participating in a panel discussion on writing your first book, presented by the Harlem chapter of Alpha Phi Alpha Fraternity Inc.  Alongside Jim St. Germain, Author – A Stone of Hope: A Memoir and Dr. Keneshia Nicole Grant, Author – The Great Migration and the Democratic Party: Black Voters and the Realignment of American Politics in the 20th Century.  We opined on pain points, benefits and strategies regarding our inaugural voyages into authorship. Feel free to watch for your self and I hope this provides some insight to all those looking to make the same voyage. Enjoy!
What the NFT is a BEEPLE?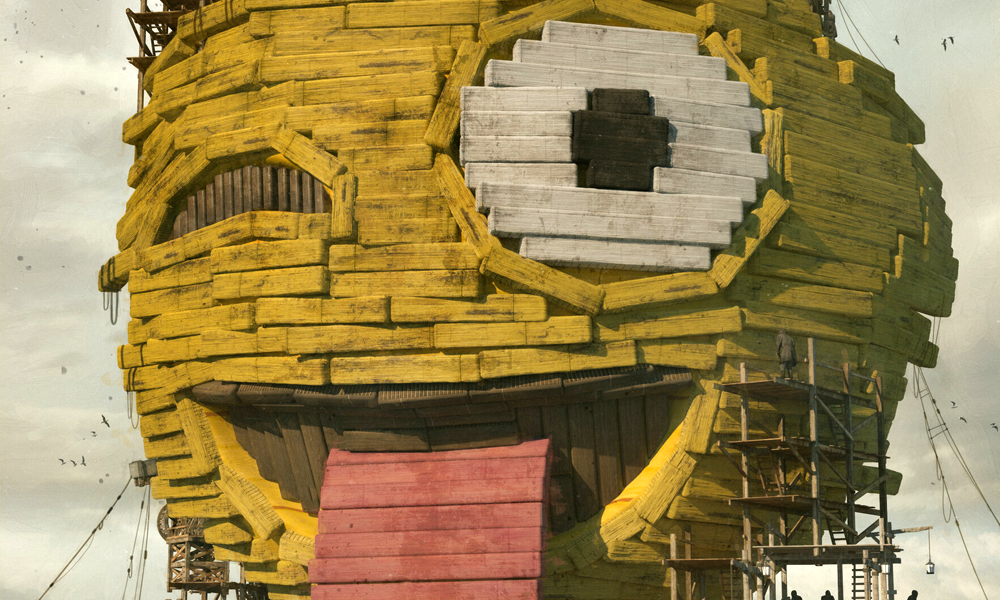 On March 11 this year, the digital artist Beeple sold a collage of digital images from his "Everydays" series for nearly 70 million dollars as an NFT, or non-fungible token. And if that sentence confuses you, you're not alone.
A non-fungible token is a unit of data on a digital ledger called a blockchain, where each NFT can represent a unique digital item, and thus they are not interchangeable. NFTs can represent digital files such as art, audio, video, and other forms of creative work. While the digital files themselves are infinitely reproducible, the NFTs representing them are tracked on their underlying blockchains and provide buyers with proof of ownership." – Wikipedia
Still confused? Let the artist himself explain it, and learn how he went from NFT newbie to making the third most expensive artwork by a living artist in three months. Not to suggest Beeple is an overnight success. The "Everydays" series alone involved creating a piece of art every day since May 1, 2007 – and he hasn't missed a day.
Check out some of Beeple's amazing and controversial work below.
Comic Fans: Geek out with Cartoonist KAYFABE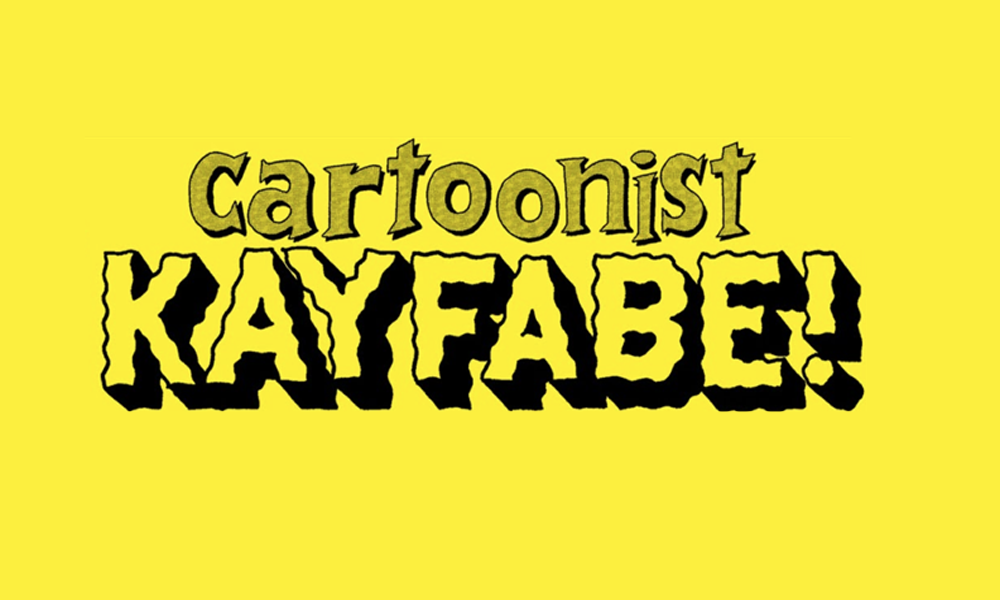 Cartoonist Kayfabe is a YouTube channel hosted by comic-book makers Ed Piskor and Jim Rugg.
Comics have come a long way since they were just for kids – and anyway, those kids have grown up and rightfully embrace it as  an artform. Cartoonish Kayfabe expertly walk you through the finer points of comic creation and appreciation, referencing some high quality images along the way.  If you're a comic geek, you will dig it – especially if you're into 90's era and independent comics.