Why Do You Hate All the Black Men?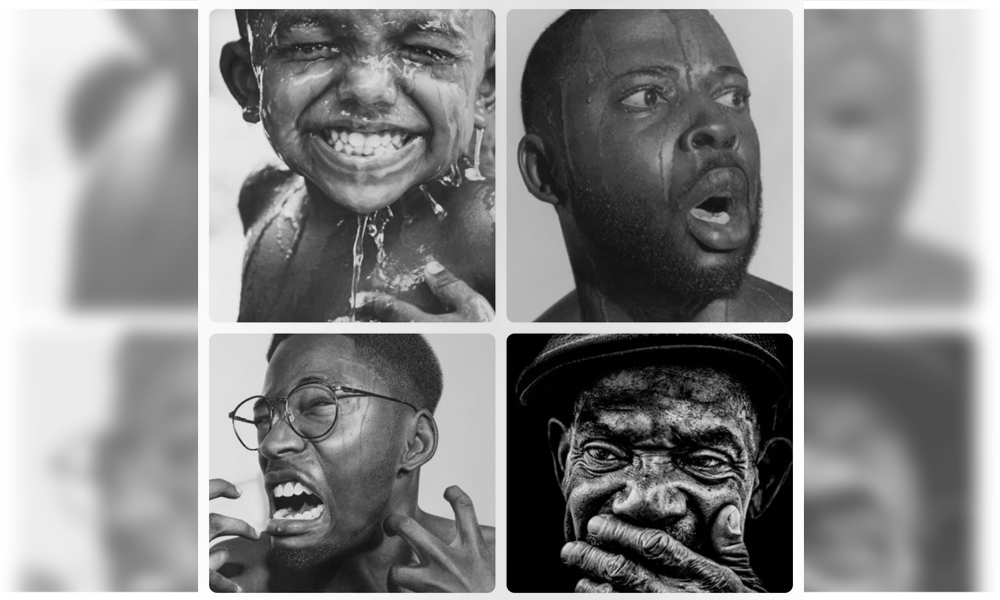 When I was in 5th grade at PS 398 in Brooklyn, NY, I had a teacher whom I have no love lost for; Mrs. Thompson. From what I can remember, she was a bit of an old, out of touch, ornery woman, built like an old school nun and seemed to have a special distaste for the boys in the classroom. Now I could be wrong because after all, we are talking about the critical thinking mind of a 10 year old who made these complex character assessments probably after profound discussions like "would King Kong beat Godzilla in a fair fight?" Be that as it may, I had gotten so upset at her constant acrimony towards us that one day after class, I snuck back into the classroom and wrote on the chalkboard in 260 pt font "WHY DO YOU FAVOR THE GIRLS?"
Needless to say, the entire class saw my social graffiti the next morning and Mrs. Thompson was none too pleased. I somehow didn't get in trouble but she knew it was me (I'm left handed and I write like a distressed deer that stumbled into a lion's sweet sixteen party.) Penmanship aside, it seems the time has come again for me to ask the modern day version of Mrs. Thompson (The internets) … "Why Do You Hate All the Black Men?"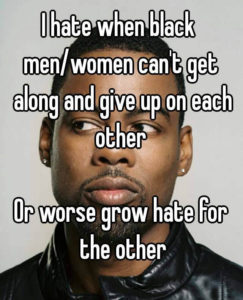 I'm really not a fan of the current "The black woman is the least protected" movement. Of all the Af-Am women and men that I know personally, I can't think of one man who wouldn't or hasn't come to a woman's aid when necessary and I can't think of one woman (again, that I know personally) who doesn't have a man of Af-Am descent in their life who would come to their aid at a moment's notice. Now I am not oblivious to the fact that there are many men, many many many many men, who have put women in harm's way or have been the one's who women have needed protection from. The truth is the truth and in order for your truth to be respected, acknowledged and equally believed, you must also be open to the truths of others. So I want make it 100% clear that ladies, I HEAR AND BELIEVE YOU. My
contention has never been if not feeling protected in your communities is a reality but rather, that BLACK MEN are some how less adept than any other race of men.
I do not ever discount how black women feel. What I take contention with is that the issue of feeling unprotected is somehow an issue specific to Af-Am women. When we make it race specific, we paint a public picture of yet another perceived deficiency in the black community when women on a whole, regardless of race and region are not protected. I'm sure Asian and Middle Eastern women would feel they are the least protected. My argument (sad as it is) is simply "If he ain't shit, it's probably not because he's black."
I KNOW the black man is the least protected and most exploited historically and because of that trend, statements like these tend to roll off everyone's tongue with ease. Sexism and stereotypes are the root cause of a majority of these issues between the sexes but because that is too daunting to tackle, we cherry pick what is closest to us and place blame.
We all need to be taught and no one comes with preset instructions. I absolutely believe that there are men who know how to protect a woman (physically, emotionally, spiritually, etc.) and men who need to be taught. Call me crazy but I assume there aren't a bunch of White, Indian, Spanish, Middle Eastern and Asian men with capes on, ready to swoop in at a moments notice and save their respective cultural counterparts and ethnic empresses. I also venture to guess, like "black on black" crime, the ratios and sentiments are most likely comparable across all races.
Whomever you are, please, if you can stop making certain things a black issue when it may just be a common issue and the person who you hold responsible happens to be of Af-Am descent, it would be appreciated.
When Brooklyn Has Fallen and you have that one guy who will leave his job and run across town on foot to protect you, whether he's a friend, family or otherwise, he's not gonna appreciate when you publicly decree you have no one to protect you.
Sidebar: I remember being 13 years old and not knowing what to do when some dude had cursed my mom out. I remember my dad getting in my a$$ for that when he found out. I remember being an adult and someone tried to raise their voice at my mom while I was in the vicinity at an airport. I remember the police having to escort me away because I was about to hop over the counter at Alaskan Airlines and drag this clown up and down the airport. Lesson learned. Sidebar Complete!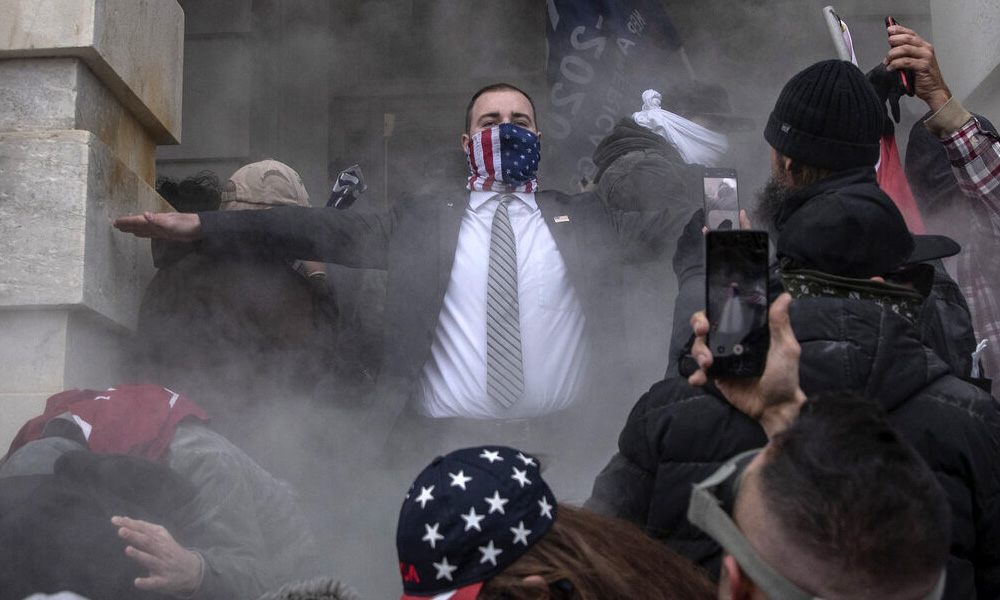 1. If a foreign government had pulled off what occurred on Capitol Hill last week, that nation would currently be a rubble laden parking lot, bombed into the stone-age.
2. If BLM had pulled off what occurred last week, we would currently be having conversations like "Y'all remember freedom?" and "You ONLY got shot 6 times?!! Sheeeeit. Everybody else got at least 9… yeah we all in the studio recording now…"
3. Why is the foreign policy response more stringent than domestic policy when the threat is much worse due to proximity?
4. Why is the current law enforcement response akin to aiding and abetting simply because the assailants resemble, and in some cases are "law" enforcement? Do bullets not kill when your cousin is the shooter?
5. True privilege is complaining about your rights taken away right AFTER and BECAUSE you used those rights to violate others. Rights were granted by LAW and as such, can be rescinded… by LAW! Why does this even have to be explained?
Sidebar: For future reference, this is how you properly storm the Capitol! With Beyonce and legal votes!! Ahhhh 2012. The good old days! Make Inaugurations Great Again (MIGA Please!!) Sidebar Complete.
Reluctant to get the Vaccine?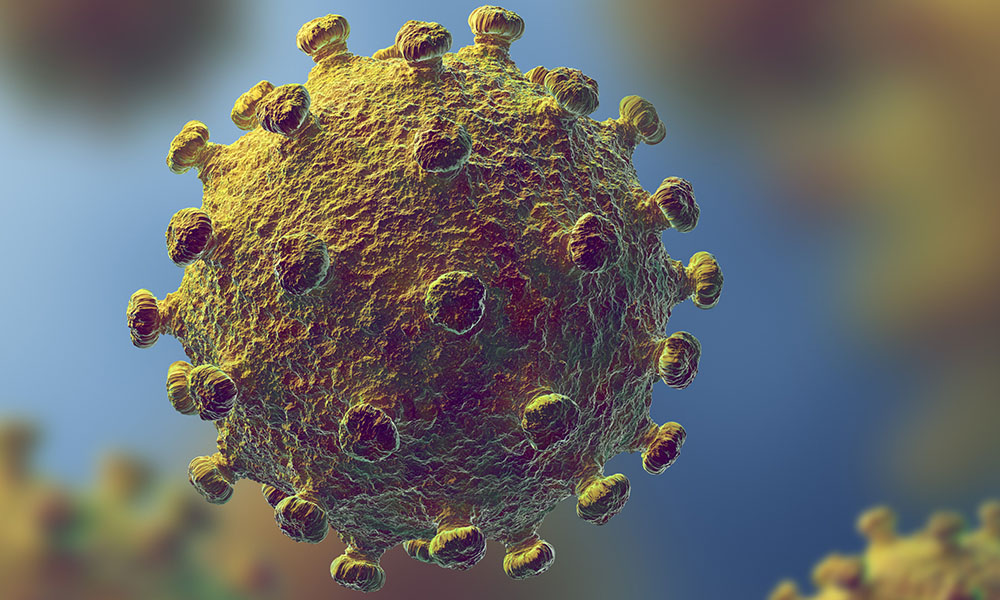 Do me a favor, Open your fridge door and tell me if you have any insight into the regulation of those products and how they got there?
Whatever vaccine you decide to take (or not take) will probably be more federally regulated and scrutinized than 90% of the items you currently ingest. You share joints with people, eat food with ingredients you can't pronounce, order wigs and sweaters from all over the world in the name of fashion, then turn around and loudly protest and profess about a vaccine and science, some thing of which you know little about.
Here's the fun part; you don't want to take it but you DEFINITELY want to commingle with those who have taken it as precaution and those who are still susceptible. Why? Because f*ck 'em that's why! Must be nice to not care about others while simultaneously requesting they respect your choices.
I would be riding with y'all if you actually had control, but more importantly, CONCERN for all things consumed prior but we seem to lapse our standards when there is a clear and direct benefit to our preexisting lifestyle. Y'all are wild inconsistent!!
Sidebar; Most of us will die of complications from a poor diet, alcohol and cigarettes but I don't see anyone putting the BBQ sauce down or skipping happy hour. Sidebar Complete.
November 16th – Trump Wins!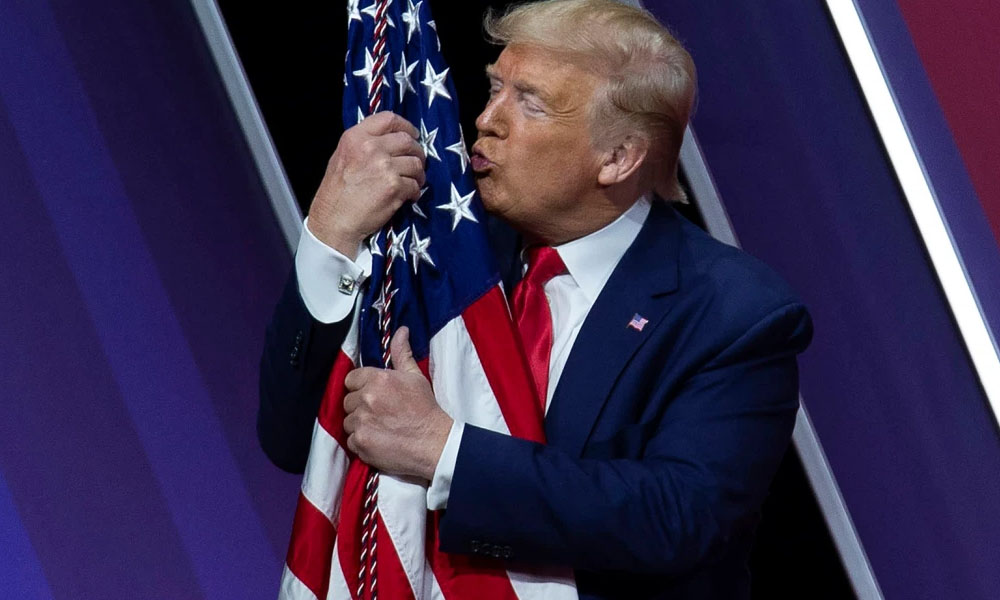 Well, it's official; President Donald Trump wins again!
While former Vice-President Joe Biden received more votes than any candidate ever, including winning the controversial electoral college, incumbent Trump has declared victory on Twitter as recently as this morning when he proclaimed "I WON THE ELECTION!"

And this is great news for the over 70 million of us that voted for Trump. We saw our horse lose the race, saw it confirmed, and yet here we are in the Winner's Circle… again! There is a God, and thankfully it's the one I believe in and not one of the weird ones.
Make America great again, AGAIN!
I'm sure I speak for millions of Americans when I say we look forward to four more years of keeping America great. Let's face it, America was a shithole country four years ago before Trump made it great again. He promised that we'd be sick of all the winning, and he was, as always, right.
I'm praying that we can all look forward to four more years of the same kind of peace, harmony, and fair distribution of wealth we have enjoyed during his first term. Covfefe!!