Let's Argue About Kamala Harris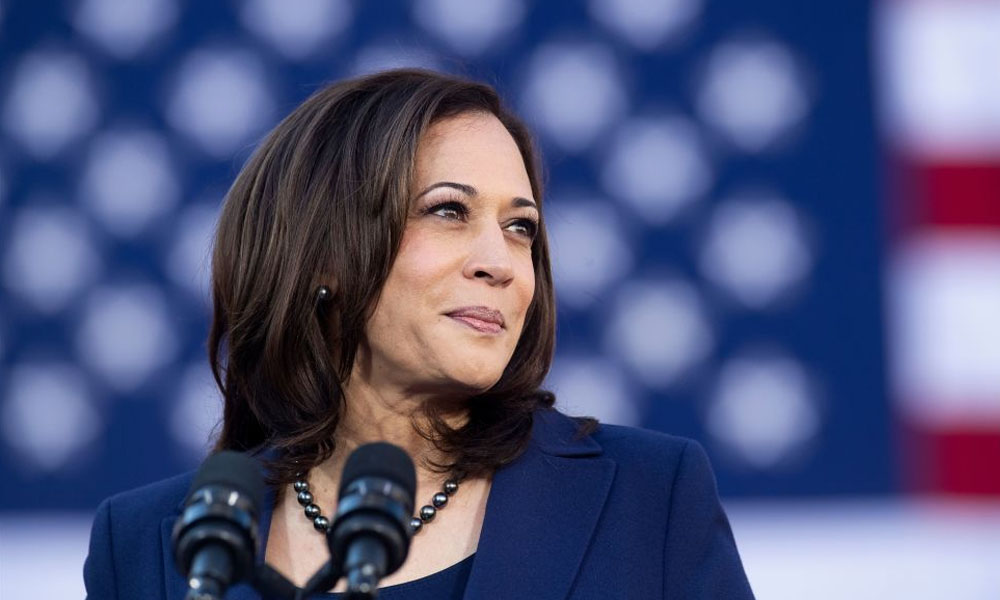 Ok, Now let's argue;
1. "She locked up black men!" Kamala didn't lock up black men. She was a prosecutor in a racist criminal justice system that TARGETS black men / minorities. There's a difference. She did her job and she is no more culpable for incarcerating black men than EVERY SINGLE EMPLOYEE of the criminal justice system. Please find me a prior candidate that isn't guilty of buttressing racist practices to some capacity (Stop & Frisk, Super Predators, Busing, etc…)
2. "She's not qualified." Kamala is more qualified to be VP (and President) than Barack was to be President when he ran initially, and more qualified than both the current occupants of the Oval office.
3. "They only picked her because she's a black woman and they are pandering!" Congratulations!! That's called influence!! Get used to being considered if you ever want true representation. Who do you think they've been pandering to for the past 244 years?
4. "She's not black enough." She's blacker than the last 45 VPs and 44/45 last Presidents. Also, I'm still waiting for my copy of the "How to be Black and Influence People, Yo!" manual that everyone else seems to have received at birth.
5. "Her politics do not align with mine!" Yet you found a way to vote for prior candidates whose politics obliterated your community. If you believe in democracy, her politics are more closely aligned to yours than 45.
6. "This has nothing to do with her being a woman. She's just not the right woman for the job!" The right woman for the job is the woman that is qualified, available and chosen for the job. Also, not acknowledging her gender is akin to "I don't see color;" wholly dismissive.
7. "I just don't like her." You don't know her and she probably wouldn't like you either. The only thing you need to like is if she is better for you than the current occupants.
8. "She attacked Joe Biden during the debates and now their friends? FOH!" You know Barack's Secretary of State was Hilary Clinton who he ran against in the prior election right?
9. "No one above the age of 21 is morally fit to run for office." If you lived in the U.S., you've propped up institutions that are not in your best interest on countless occasions. In other words, NO ONE is in a position to judge moral aptitude, not even the 99 percenters who complained about the 1% on Facebook using the iPhones they ordered on Amazon. #irony
10. "She doesn't inspire me!" Are you voting for a motivational speaker or a politician that will help normalize current conditions?
"Keeping it real" is not a skill. It just means you are easily susceptible to your own emotions. Everyone's so eager to tell the world how they really feel but this is not a feeling competition. This is politics. After you're done pretending to like your boss to get that promotion and pretending to like someone to get sex, money, or attention, you turn around and decide to "keep it real" because you are …"honest?" In the illustrious words of Nikki Giovanni, "Lie to Me."
Sidebar; I was personally riding with Val Demings just in case you think I am defending my own choice. Now I'm riding for Kamala. Plain and simple. Until there is equal representation, we don't have the luxury of division so in the illustrious words of Issa Rae "I'm rooting for everybody Black!" Sidebar Complete.
And Knowing is Half the Battle…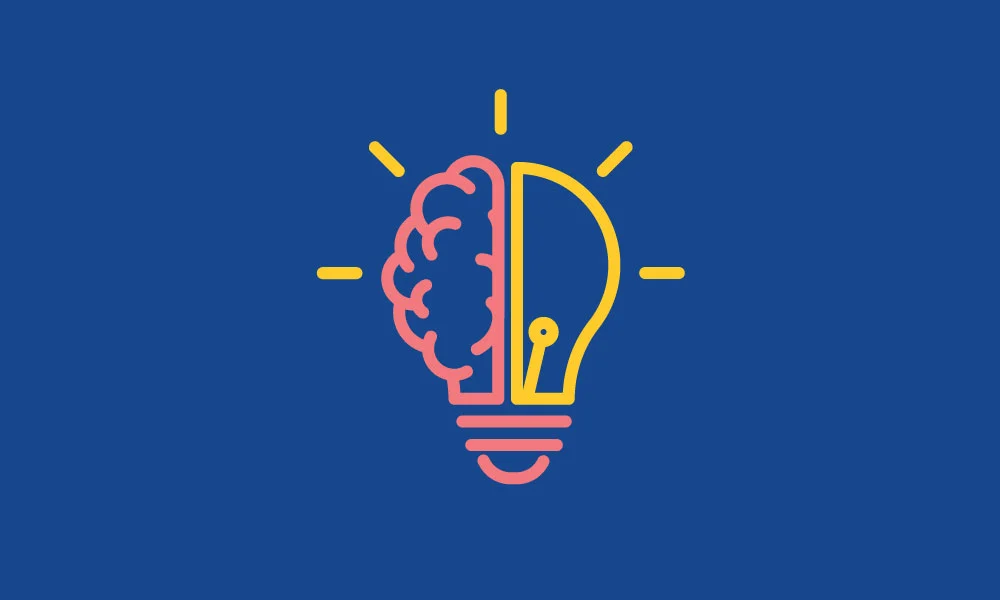 I've seen Terminator references used to argue against Artificial Intelligence, foreign movie clips used to "prove" the pandemic was a well executed plan and baseless clips from folk with large media followings telling me all about vaccines and how I should interact with science.
My concrete and definitive conclusion is that the person least likely to make a mistake is the person with the most training / experience, not the person with the most social media followers / apprehension.
We put too much faith in what lies behind a screen instead of those who actually engage in the practice. There's absolutely nothing wrong with paring common sense and common science.
I get it though. I like to take part in conversations too but if you aren't willing to do any work further than clicking a share button simply because you just want to engage, you were genuinely more effective sitting on the sidelines.
I trust NASA more than I trust Rocket Racoon. I trust Tesla more than I trust Cyberdyne and I trust DOCTORS more than I trust my friends, celebrities and any other schmuck burger with a social media platform propagating nonsense.
SIDEBAR I don't know if y'all heard of this thing called The Internet but its amazing! People mostly keep their booby pictures on it but it also has something called GOOGLE that you can use research stuff. Some of y'all should check it out. SIDEBAR COMPLETE.
Robbing Hoods and Stopping Games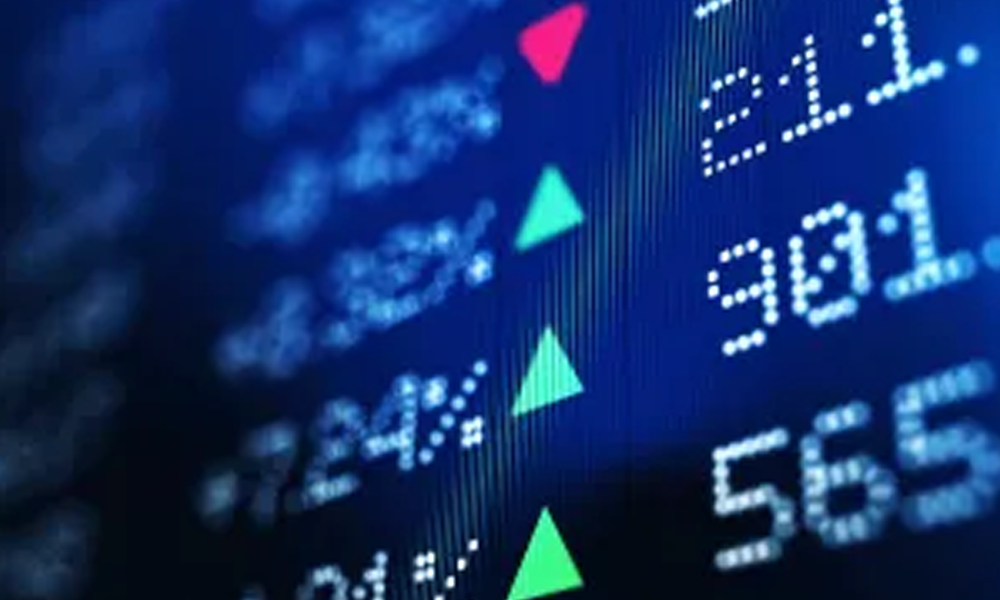 Ten bullet points for your reading pleasure:
Every single time the stock market crashed, it was done by the "professionals."
If a group of folk can get together in a chat room and legally take BILLIONS OF DOLLARS FROM YOU IN YOUR OWN PROFESSION…IN DAYS, you may wanna reevaluate how professional you are.
Retail investors had nothing to do with the Great Depression, Black Friday, Black Monday, the internet bubble or the housing bubble. That was Institutional.
I've never seen so much call for regulation in the stock market from those who typically make the most money in my life. I believe the correct financial term is #BigMad
They aren't upset retail investors are making money. They are upset retail investors are making the market place volatile, making it harder for THEM to make money long term.
Why was there not this level of concern when retail investors were losing their pensions and IRAs at all other instances?
Why are hedge funds even allowed to use people's pensions to short sell?!
If you are using your rent or mortgage to invest in the stock market, you have bigger issues. #gambleholic
Retail investors have never had a platform nor the income to throw markets off. They still don't.
No one has a problem with the rules until it works against their own interests.
Bonus: When you gamble, you could either win or lose. Investors don't need to be CPAs to understand that concept.
Sidebar; Pay more attention to your money management!! Sidebar complete.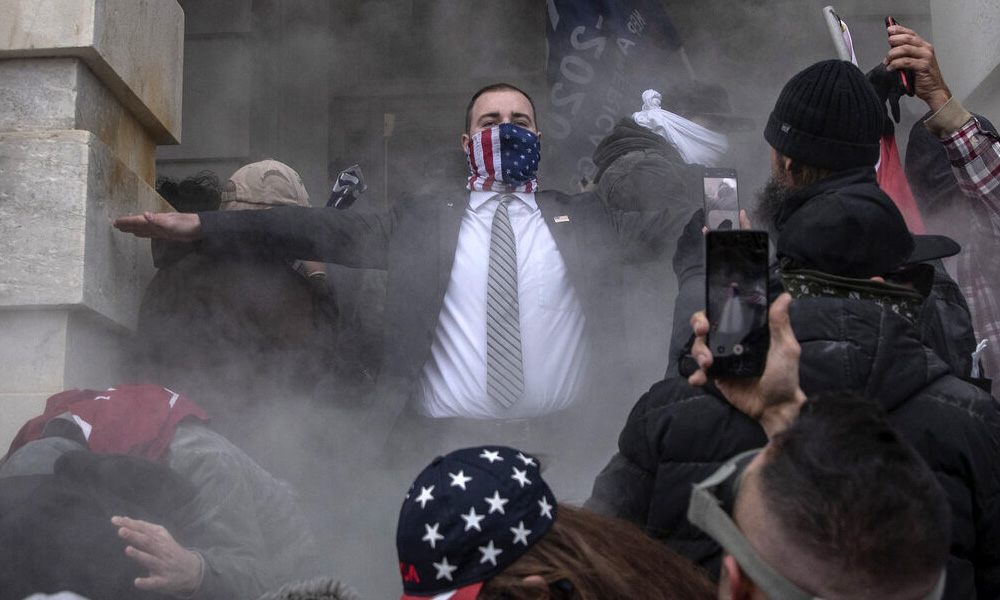 1. If a foreign government had pulled off what occurred on Capitol Hill last week, that nation would currently be a rubble laden parking lot, bombed into the stone-age.
2. If BLM had pulled off what occurred last week, we would currently be having conversations like "Y'all remember freedom?" and "You ONLY got shot 6 times?!! Sheeeeit. Everybody else got at least 9… yeah we all in the studio recording now…"
3. Why is the foreign policy response more stringent than domestic policy when the threat is much worse due to proximity?
4. Why is the current law enforcement response akin to aiding and abetting simply because the assailants resemble, and in some cases are "law" enforcement? Do bullets not kill when your cousin is the shooter?
5. True privilege is complaining about your rights taken away right AFTER and BECAUSE you used those rights to violate others. Rights were granted by LAW and as such, can be rescinded… by LAW! Why does this even have to be explained?
Sidebar: For future reference, this is how you properly storm the Capitol! With Beyonce and legal votes!! Ahhhh 2012. The good old days! Make Inaugurations Great Again (MIGA Please!!) Sidebar Complete.