Once a year Brooklyn is home to the largest Caribbean parade outside of the West Indies. On Labor Day we're blessed with some time off to bask in our Caribbean heritage and welcome all to celebrate our culture. If you're lucky or smart enough to take advantage of this day, be sure to experience the following things to take it all in.
The Colorful Costumes
One of the main attractions that keeps revelers and spectators coming back year after year are those colorful costumes. It's practically impossible to get tired of those sights!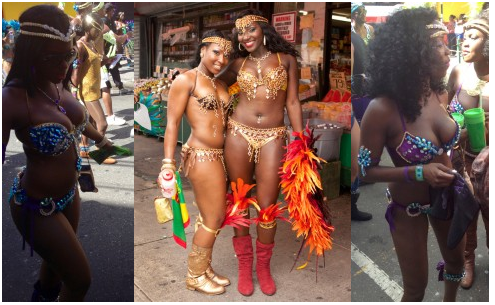 The Delicious Dishes
I highly suggest you have a light breakfast and leave enough room to dig into as many countries dishes as you possibly can! You won't be disappointed.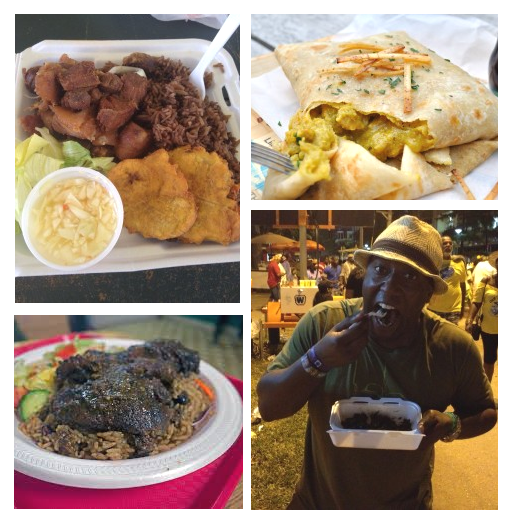 The Captivating Music
What's a Caribbean gathering without music?…NOT a gathering! So rest assured that your ears will be taking in the soulful sounds of Soca, Kompas and Reggae (just to name a few) from sunrise to sundown. Check out are previous article on the Carnival in Trinidad to get a taste of some of the tunes you'll be enjoying.
The Rhythmic Dancing
With all that music blaring up and down Eastern Parkway….there's bound to be a wine or two taking place before your eyes. Don't be afraid to participate!


The Caribbean Pride
Caribbean pride is in full display throughout the day. Nowhere is it more evident than watching the sea of flags wave from side to side!