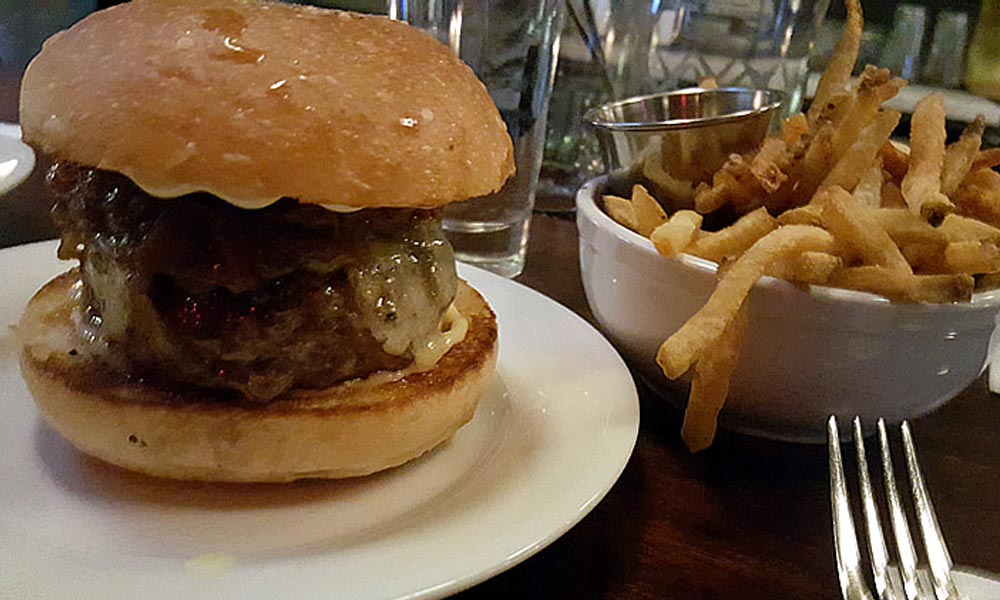 Little King
749 Metropolitan Avenue • Brooklyn, NY 11211
Excellent spot for crafty cocktails and smallish plates in East Williamsburg.
Quaint bar setup, but concise and well stocked. Dug the Trolley Dodger (Redemption Bourbon, Vermouth Bianco, Cherry Heering, Peychauds) and the super smokey War Horse (Laphroaig single malt, Overholt Rye, lemon, Aperol, Falernum). Bartender let us know that the drink program will change regularly to keep it interesting.
Roasted Bone Marrow with pear and bourbon glaze and toasted baguette may provoke purists, but I found it tasty and perfectly sized for two people to share without feeling overly stuffed afterwards. Same for the Little King Burger, covered in caramelized onion and tomato jam so you won't confuse it with the multitudes of burgers on every street in this town. Solid fries, too.
Menu also includes Beef Carpaccio, Fried Brussels Sprouts, Chili Glazed Chicken Wings, Cheese and Salumi Plates, and more. I intend to know it well. Across the street from the L train, and a stones throw from the G – this is my new go-to spot before shows at Brooklyn Steel, for sure.
Related Links:
– Little King, a new bar and gastropub, is now open in Williamsburg – Free Williamsburg
– The Making of Little King- Tumblr
– Metropolitan Minibar Little King Reigns Supreme Over Graham L-Stop – Greenpointers
– Little King Bar – Design Sponge
Writing Your First Book / Should I Self Publish?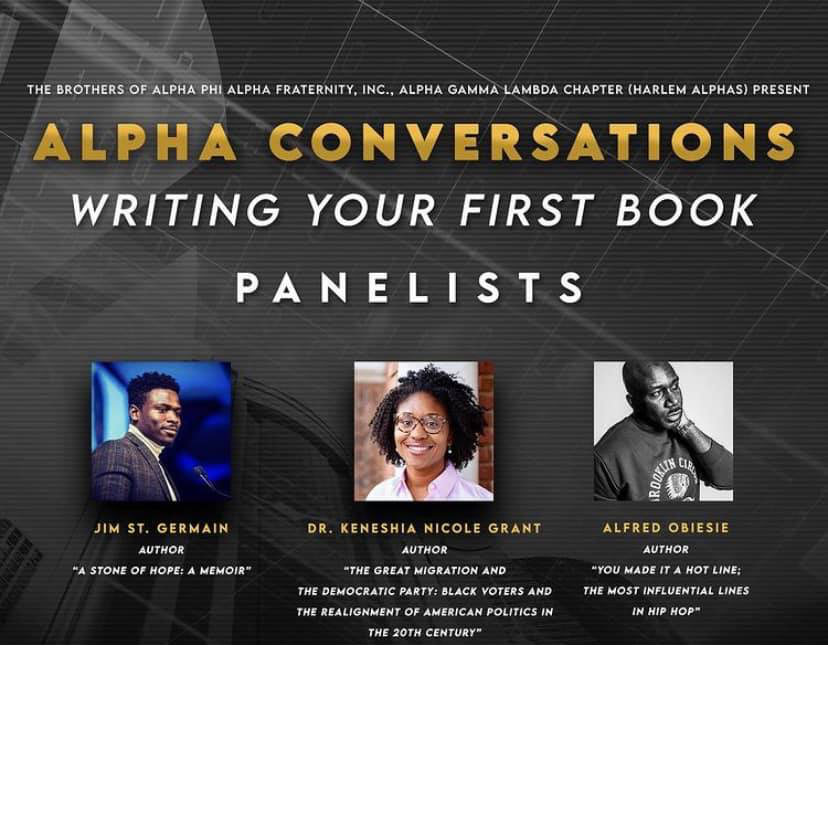 I had the distinct pleasure of  participating in a panel discussion on writing your first book, presented by the Harlem chapter of Alpha Phi Alpha Fraternity Inc.  Alongside Jim St. Germain, Author – A Stone of Hope: A Memoir and Dr. Keneshia Nicole Grant, Author – The Great Migration and the Democratic Party: Black Voters and the Realignment of American Politics in the 20th Century.  We opined on pain points, benefits and strategies regarding our inaugural voyages into authorship. Feel free to watch for your self and I hope this provides some insight to all those looking to make the same voyage. Enjoy!
What the NFT is a BEEPLE?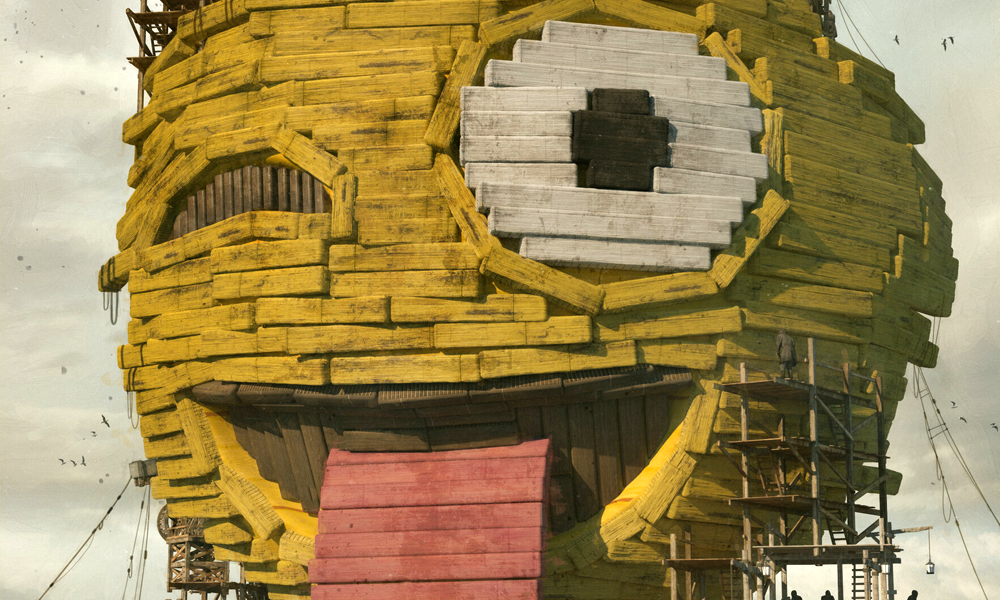 On March 11 this year, the digital artist Beeple sold a collage of digital images from his "Everydays" series for nearly 70 million dollars as an NFT, or non-fungible token. And if that sentence confuses you, you're not alone.
A non-fungible token is a unit of data on a digital ledger called a blockchain, where each NFT can represent a unique digital item, and thus they are not interchangeable. NFTs can represent digital files such as art, audio, video, and other forms of creative work. While the digital files themselves are infinitely reproducible, the NFTs representing them are tracked on their underlying blockchains and provide buyers with proof of ownership." – Wikipedia
Still confused? Let the artist himself explain it, and learn how he went from NFT newbie to making the third most expensive artwork by a living artist in three months. Not to suggest Beeple is an overnight success. The "Everydays" series alone involved creating a piece of art every day since May 1, 2007 – and he hasn't missed a day.
Check out some of Beeple's amazing and controversial work below.
Comic Fans: Geek out with Cartoonist KAYFABE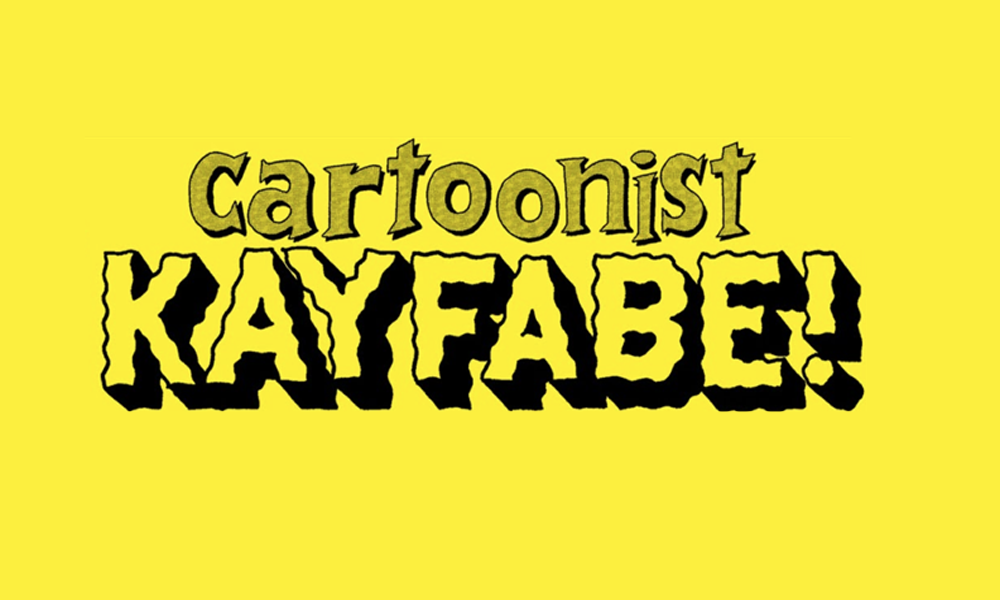 Cartoonist Kayfabe is a YouTube channel hosted by comic-book makers Ed Piskor and Jim Rugg.
Comics have come a long way since they were just for kids – and anyway, those kids have grown up and rightfully embrace it as  an artform. Cartoonish Kayfabe expertly walk you through the finer points of comic creation and appreciation, referencing some high quality images along the way.  If you're a comic geek, you will dig it – especially if you're into 90's era and independent comics.