Two men that look suspiciously alike meet outside a fictitious Brooklyn hot-spot – six feet apart.
MC Krispy E: Very nice to meet you. (squints) Have we met before?
Electronic Device: Maybe?
MC Krispy E: Is the rest of the band joining us?
Electronic Device: (pause) I am the rest of the band.
MC Krispy E: You are Electronic Device? What's that about?
Electronic Device: Uhm, yeah, it's like a pen name. You know what that is, right?
MC Krispy E: I have some idea.
Electronic Device: It was actually the name of one of my dad's companies back in the day before…
MC Krispy E: (looking at his watch) Wonderful. So… it says here you have a new single called "All Things Come to an End" inspired by the death of your brother.
Electronic Device: Yeah, after my brother died I recorded songs as a form of therapy in his old bedroom in Staten Island.
MC Krispy E: And now I read that you have cancer. Am I supposed to feel extra sorry for you?
Electronic Device: Uhm…
MC Krispy E: It sounds like this album is going to be super depressing.
Electronic Device: It's not, I swear. I was looking for some happiness while recording these songs, there's not much of an agenda beyond that.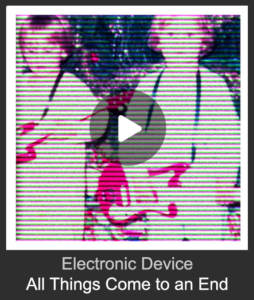 MC Krispy E: What kind of music is it?
Electronic Device: I wasn't really thinking about influences while recording, but listening back I hear some Concrete Blonde, some Cracker.
MC Krispy: So bands no one is interested in?
Electronic Device: What the hell, man?
MC Krispy: Sorry, it's almost like I can't help it.  What's the single about?
Electronic Device: I hate saying what a song is about because everything is up for interpretation.
MC Krispy E: Humor us.
Electronic Device: I can say that "All Things Come to an End" has multiple narrators, some of which are unreliable.
MC Krispy E: (stares)
Electronic Device: And that one day I was at my Dad's house and when I turned the corner into the hallway my Dad thought I was my brother for a moment, which was super sad because of course I couldn't be.
MC Krispy E: And then you wrote a whole song about that.
Electronic Device: I guess so. When you put it that way…
MC Krispy E: (yawning) Tell us when the single come out.
Electronic Device: The single is out now. The album comes out in 2021.
MC Krispy E: Well, good for you. And good luck with that cancer thing.
Electronic Device: Yeah, you too.
MC Krispy E: Thanks. What?
Elvis Costello Hey Clockface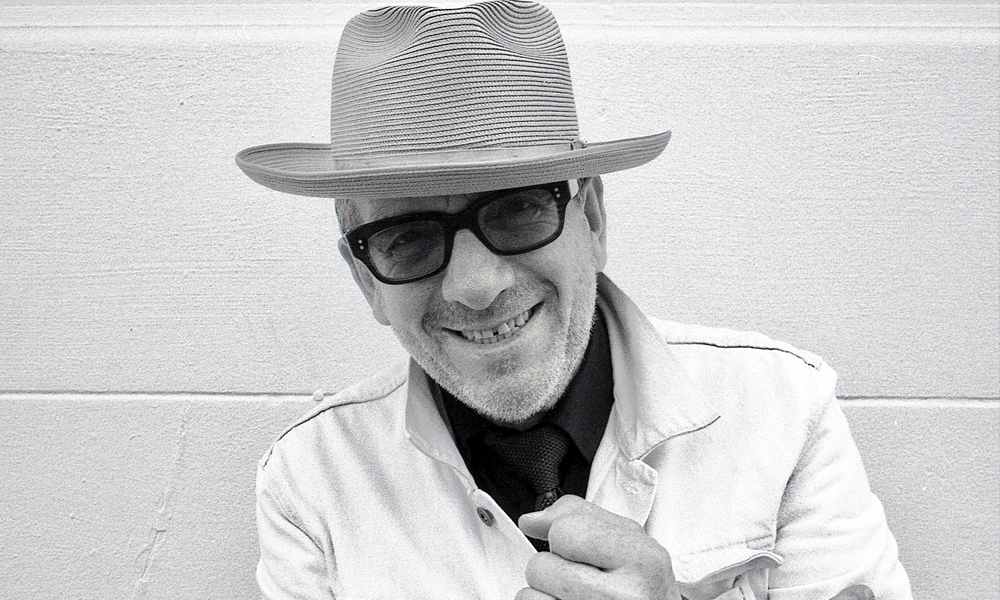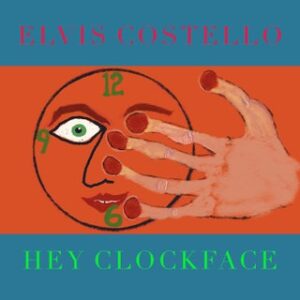 Hey Clockface is the 31st studio album by singer-songwriter Elvis Costello. Costello recorded the record in Helsinki, Paris and New York, often allowing musicians to improvise around his vocal.
A sonic departure from his last album, the Grammy-winning Look Now, Clockface does shuffle in some Tin-Pan Alley style tracks, but also includes more  experimental moments like "No Flag" and the spoken word "Revolution #49."
With no tour on the horizon, Costello is back to work on more material and recently released a special vinyl edition of his classic 1979 album Armed Forces.
"I've got no religion. I've got no philosophy. I've got a head full of ideas and words that don't seem to belong to me. – No Flag"
McCartney III is Coming Up!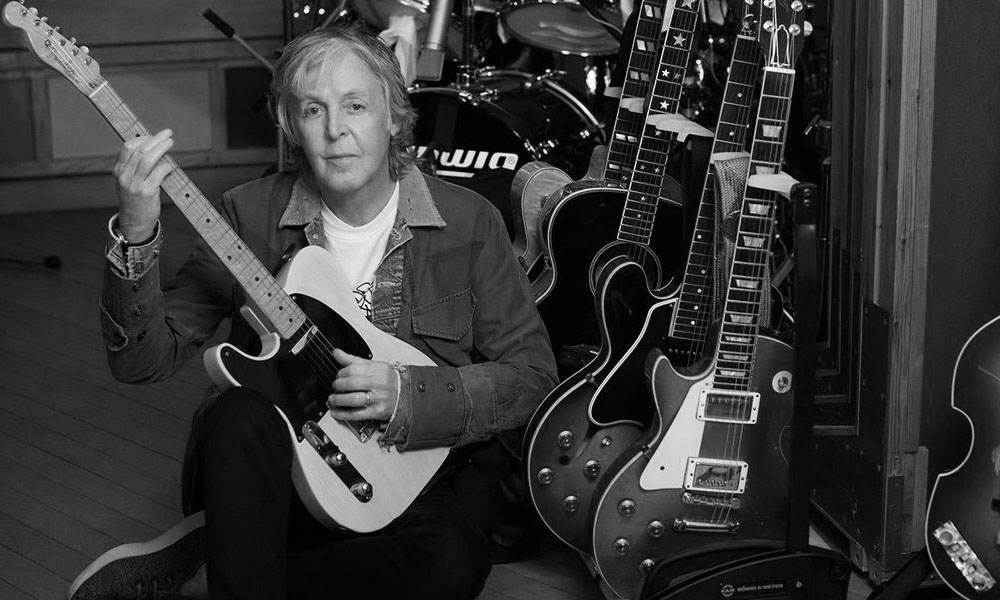 McCartney III is the 18th solo album by ex-Beatle Paul McCartney, scheduled to be released on December 18th 2020 by Capitol Records. Like the first two self-named McCartney solo records in 1970 and 1980, McCartney III features Paul on all instruments.
McCartney III promises to be a return to form for Paul, who wrote, produced, and recorded the record in quarantine.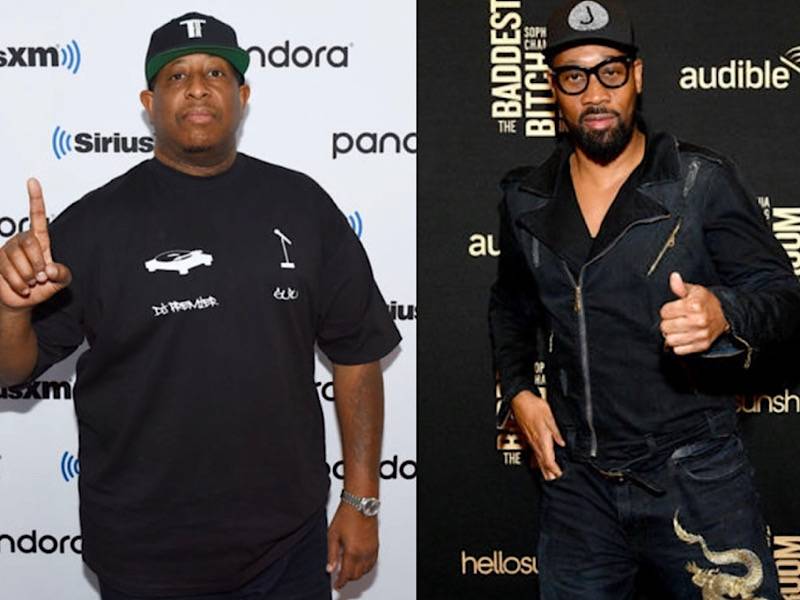 Music continues to make this unprecedented global quarantine an unexpected treat. On Easter Eve two of the grittiest producers of our generation treated us to a trip down memory lane. DJ Premier and The RZA served up a slew of timeless joints blow for blow. Every cut invoked memories of a time when the critics and fans were universally aligned in appreciating creativity.
Over 150 thousand people zoned in and listened to these legends drop over 40 tracks of pure excellence! The tracks featured the likes of The Wu-Tang Clan, Gang Starr , Jay-Z, Nas, Biggie, Kanye West, Jeru the damaja, M.O.P, Big L, Mary J Blige, Christina Aguilera and many more. It was a Masters class in Hip Hop phonics and the genre's students around the globe were all tuned in to hear it!
For the unfortunate ones that managed to miss this moment of history, here's a visual representation of some of the subject matter presented!
Mass Appeal – Gang Starr (The ultimate drive through other people's neighborhood joint)
Liquid Swords – GZA (This made a lot of MC's re-evaluate their penmanship)
MC's Act Like They Don't Know – KRS-One (DJ's go to record to make sure their speakers were up to the task)
Wu-Tang Clan – Protect Ya Neck (If getting jumped was a record)
Nas Is Like – Nas (The record that made everyone rewind the first line like wtf did he say?!)
Brooklyn Zoo – Ol Dirty Bastard (The Brooklyn invitation to let everyone know you there)
Yes you definitely played yourself if you decided to cut instagram class tonight! The aforementioned treats were only a couple of lessons shared during this session of night school.
Shout out to the Principals (Swizz Beatz & Timberland) of battles in enhancing our quarantine curriculum by inviting these Professors of Hip Hop. Not only did they raise the bar in competition and quality but they surely injured some necks after the evening's engaging lecture!
This class originally began with a syllabus calling for one A at the end of the semester. But the students rightfully revolted by keeping it Hip Hop and changing the rules to award the whole subject matter an A+. So on behalf of everyone with an ounce of flavor in their blood, THANK YOU PREMIER & RZA! We appreciate you!