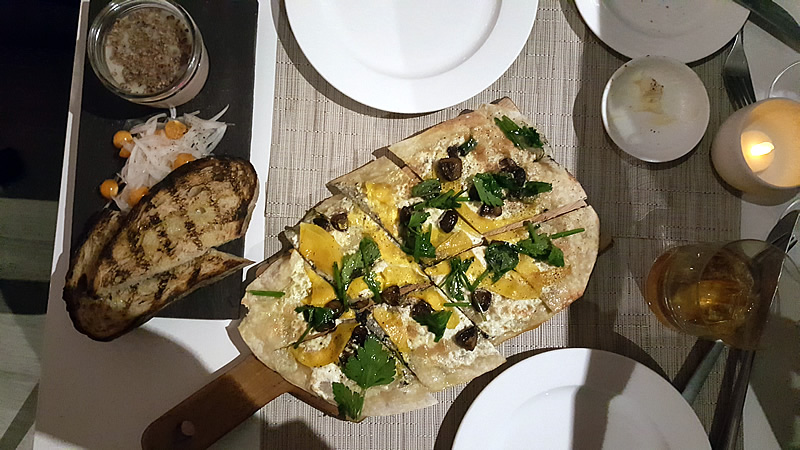 Black Walnut
140 Schermerhorn Street
Brooklyn, NY 11201
MAP
Chef Rob Newton has opened a few solid Brooklyn eateries including Nightingale Nine and Wilma Jean, two spots I totally dig. Black Walnut, the new restaurant in the Hilton Hotel on Schermerhorn, seemed like a great opportunity to expand the brand, but a little out of character. Turns out Newton brings a similar sensibility to the space along with a few hidden charms.
"Like his other restaurants, there's a minimalism on display that lets the flavors do the talking." 
At Wilma Jean you're gonna get some good fried chicken. At Nightingale Nine, some competent Vietnamese.  Here, catering to not just the restaurant itself, but also to room service, Newton balances on that fine line between pushing the envelope and playing it safe. Thankfully, he hits the sweet spot.
Whether Black Walnut is considered a financial success remains to be seen. The hood is still showing signs of adolescent gentrification. There are cranes aplenty, with new apartments and establishments popping up for blocks around. Is it enough to keep this spot afloat? I sure hope so. For starters, get some signage out front. Had I not been tuned into social media, or sites like Grubstreet and Eater, I would have never known about it.
So, off the bat, the cocktails were super delicious. Always a good sign. We had a couple of Wilma Jeans (rittenhouse rye, koval honey liqueur, fennel, lemon, bitters ) and more than a few magically smokey Dopplegangers (nuestra soledad san luis del rio mezcal, cynar, brennavin aquavit).

We started with some smaller plates, the high-point of which was a surprising chicken liver mousse with caramelized cocoa nibs, pickles, and perfectly grilled bread. The flavors really shined through. It was bright and creamy and now I want it again.
The flatbread with roasted mushrooms, kabocha squash, mint, and parsley was also good, but maybe could have been crispier. A little bit. But the flavors were spot on and there was a lightness to it you don't normally get from flatbread.
We also shared the dry aged burger on a butter toasted house bun with some hearty steak fries. Different enough from the solid burgers at Wilma Jean, with an aged funk that stole the show. The inclusion of pickled okra was a perfect pairing, indicative of the chef's ability to twist expectations in subtle, thoughtful ways.
The pan roasted fluke, with unctuous chanterelles, parsley root purée, crosnes, and pickled spruce tips was light and tasty, if a wee small. That it left us wanting more is probably a good sign.
I read positive things about the aged Tennessee ham and the grilled shishitos, but we were stuffed by the end of the meal. That Chocolate Pretzel Torte will have to wait until next time.
Definitely another plus on the Brooklyn food scene.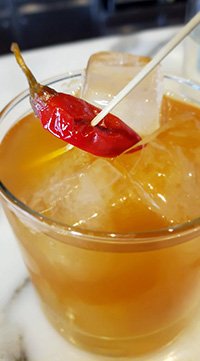 We strolled leisurely down 11th, avoiding the tourist-infused High Line, toward a chef's counter reservation at Toro where we happily ordered a step beyond what might be considered reasonable.
I went with a steady stream of Pizza Night! cocktails – a spicy Old Fashioned with Calabrian chili, chorizo infused bourbon, Mike's Hot Honey, and peach bitters. Cold and hot. Spicy and sweet.
We also found the Hell's Bell Pepper to be just the right amount of savory – tequila, mezcal, yellow bell pepper, agave and bird's eye chili.
Now we're diving headfirst into an expensive plate of Paleta Iberico De Cinco Jotas – a dry cured boneless Iberian ham that delights and is gone before you can say "twenty eight dollars."
Some addictive Maiz Asado con Alioli y Queso Cotija followed – a dangerously convenient version of grilled street corn, and a nice foil for the Setas, a bowl of deliciously unctuous mushrooms set beneath a sexy chivy yolk.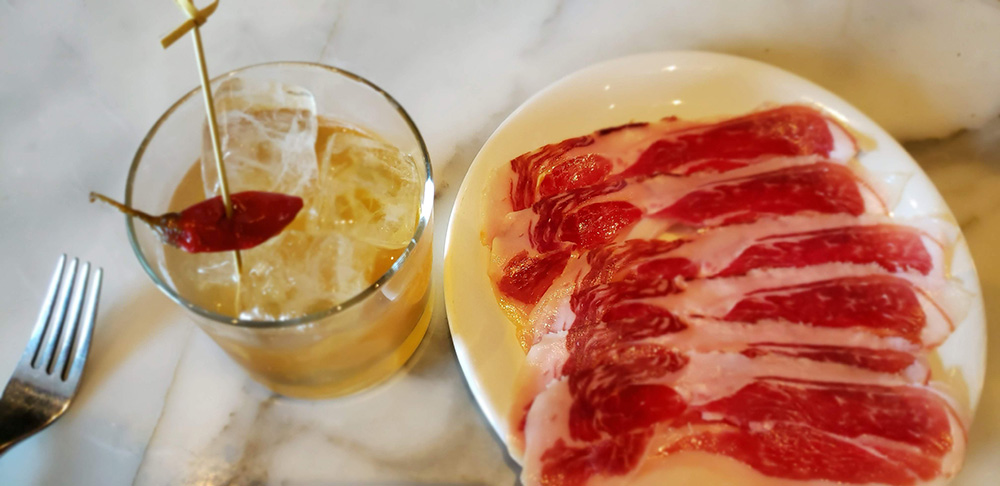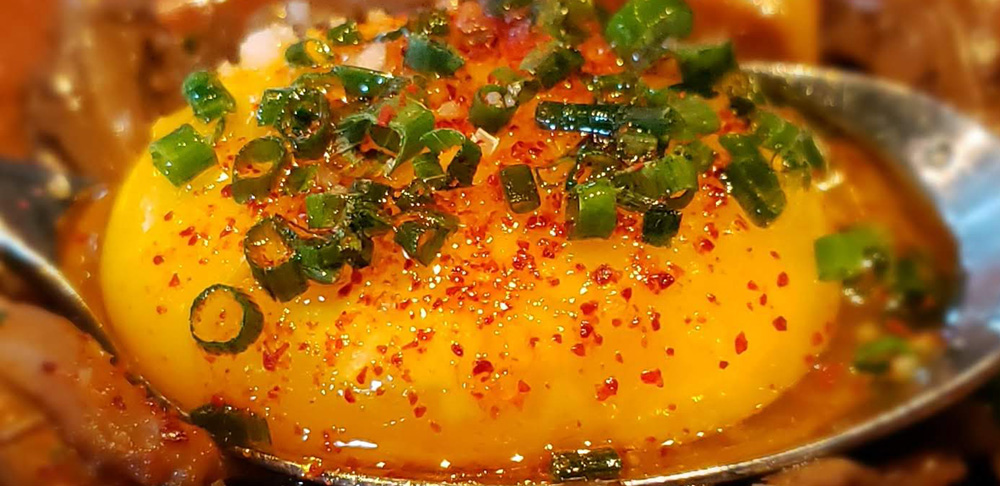 Then things got heavy – in a good way. Unable to choose between bone marrow and foie gras, we picked both. I'm more of a purist when it comes to bone marrow, so the Asado De Hueso with guajillo and chorizo XO, Brussels sprouts and escargot – perhaps has a little too much going on. Yet I ate it happily.
We opted for the Foie Gras Tonkatsu – a crispy foie sandwich with strawberry tomato jam and pickled daikon. Kinda perfect bar food if you're OK with foie taking second billing. Nice marriage of textures, too.
"Hey man, that's probably delicious, right?" asked a stranger at the bar – flanked by two liquored up and leathery ladies of a certain age. I smiled and snapped a picture of his seared foie.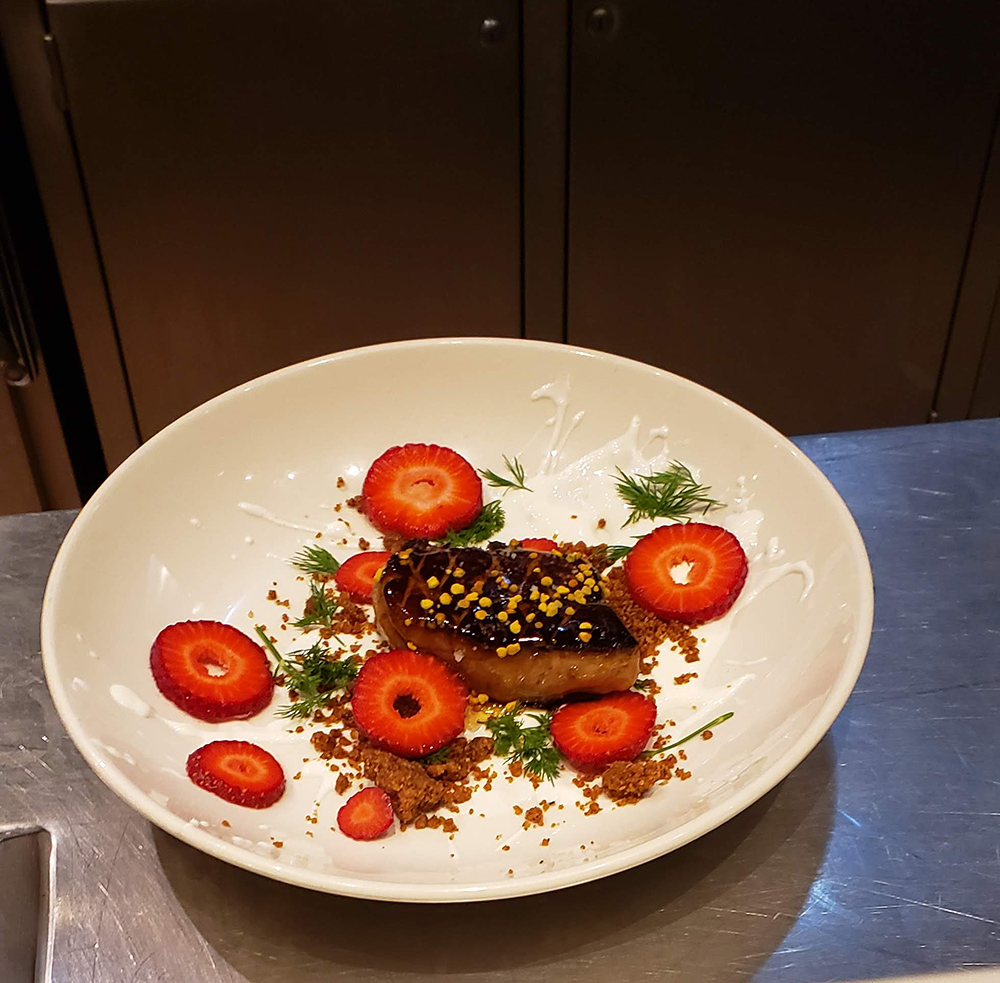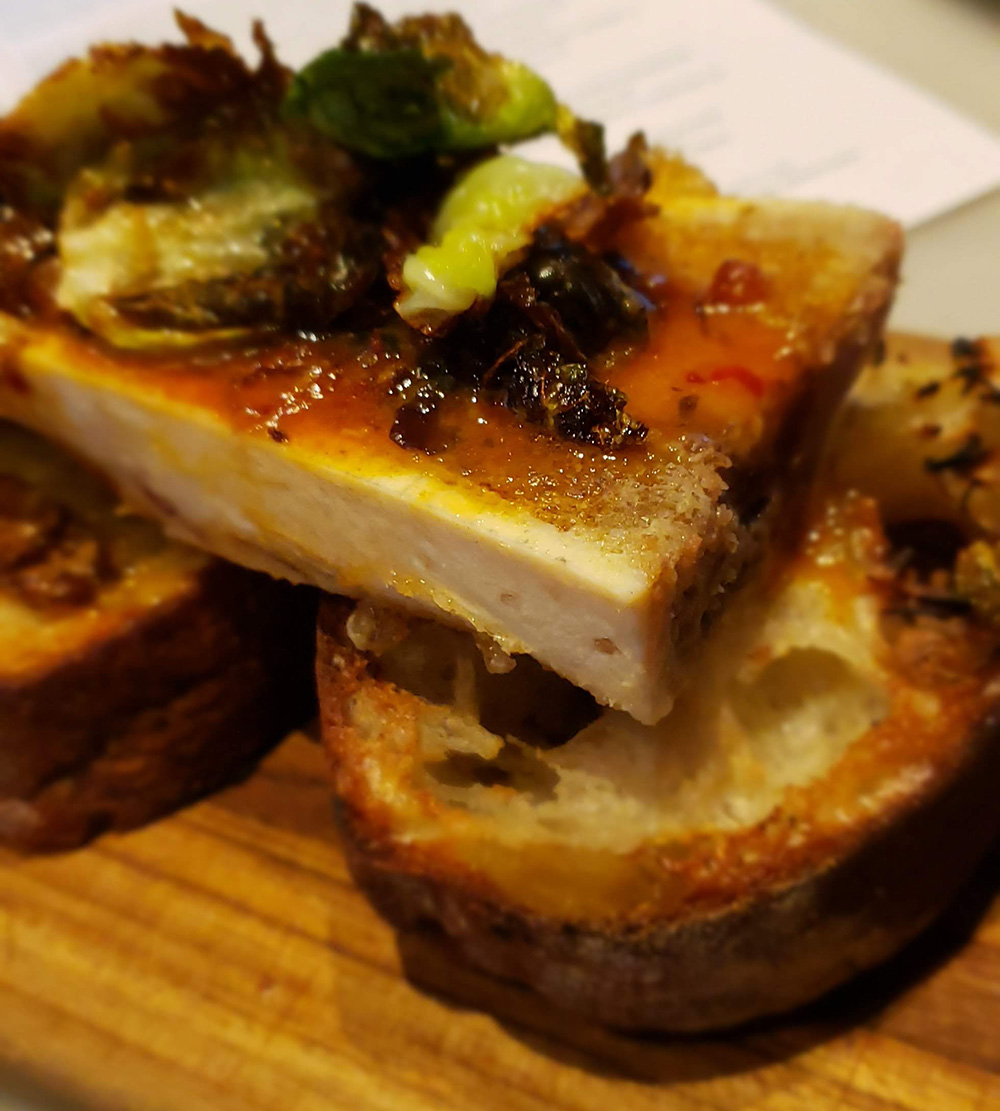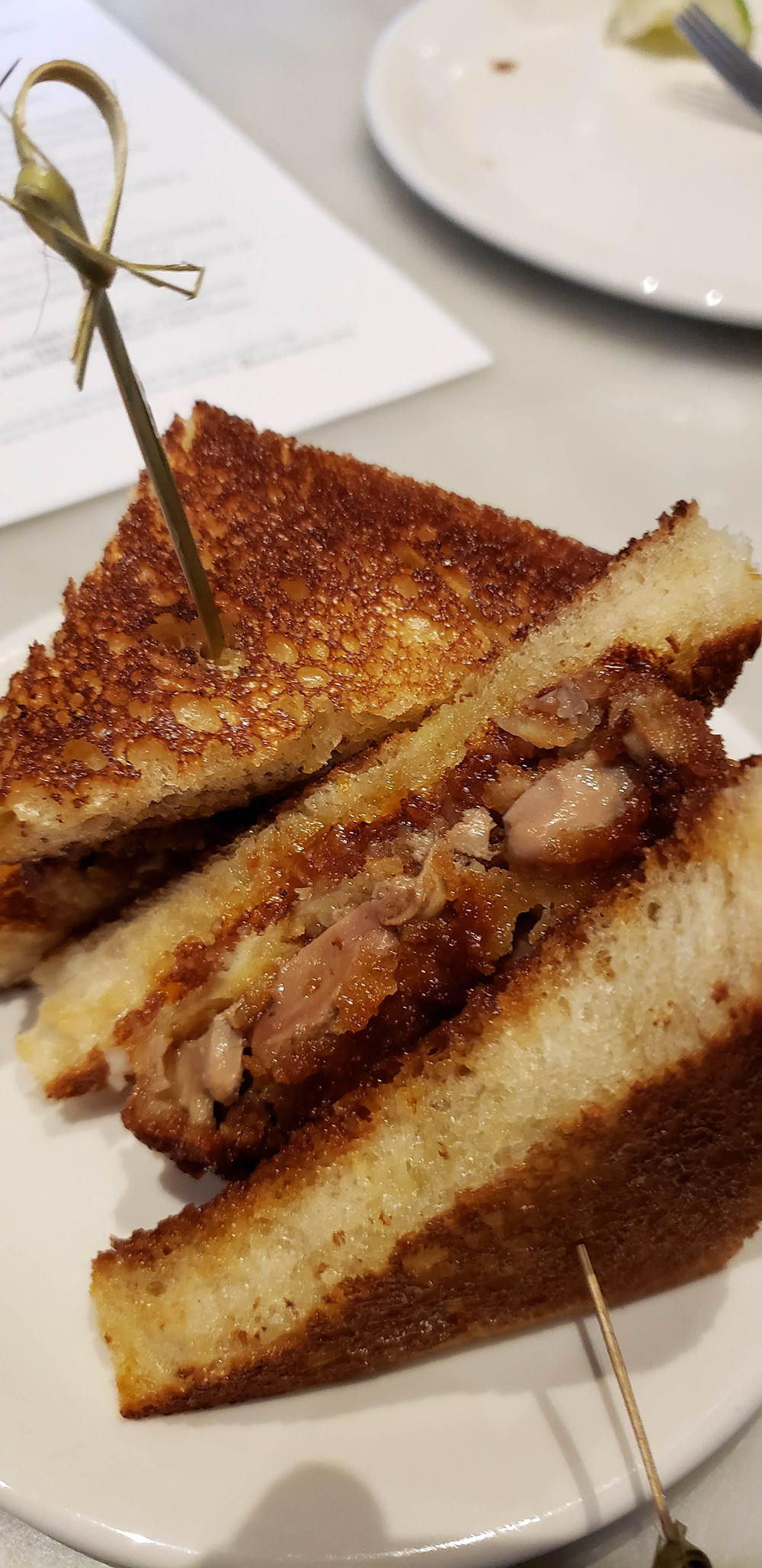 For dessert we had hamburgers.
Ok, not dessert per se, but our last course were a pair of delectable Hamburguesas, mini dry-aged burgers with a spicy kick on a potato bun.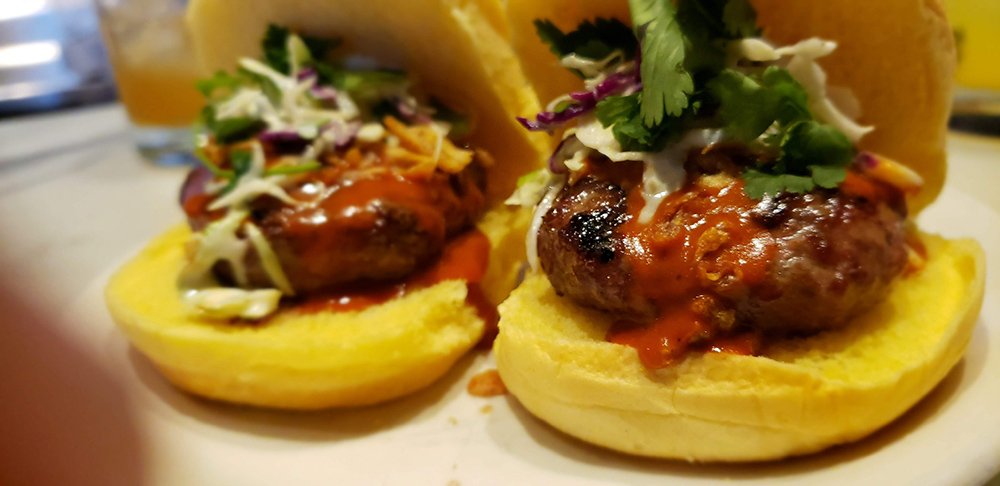 In a nutshell, Toro is the perfect place for you and your overpaid friends to meet up, get buzzed, and eat decadent small plates while ignoring a world gone mad.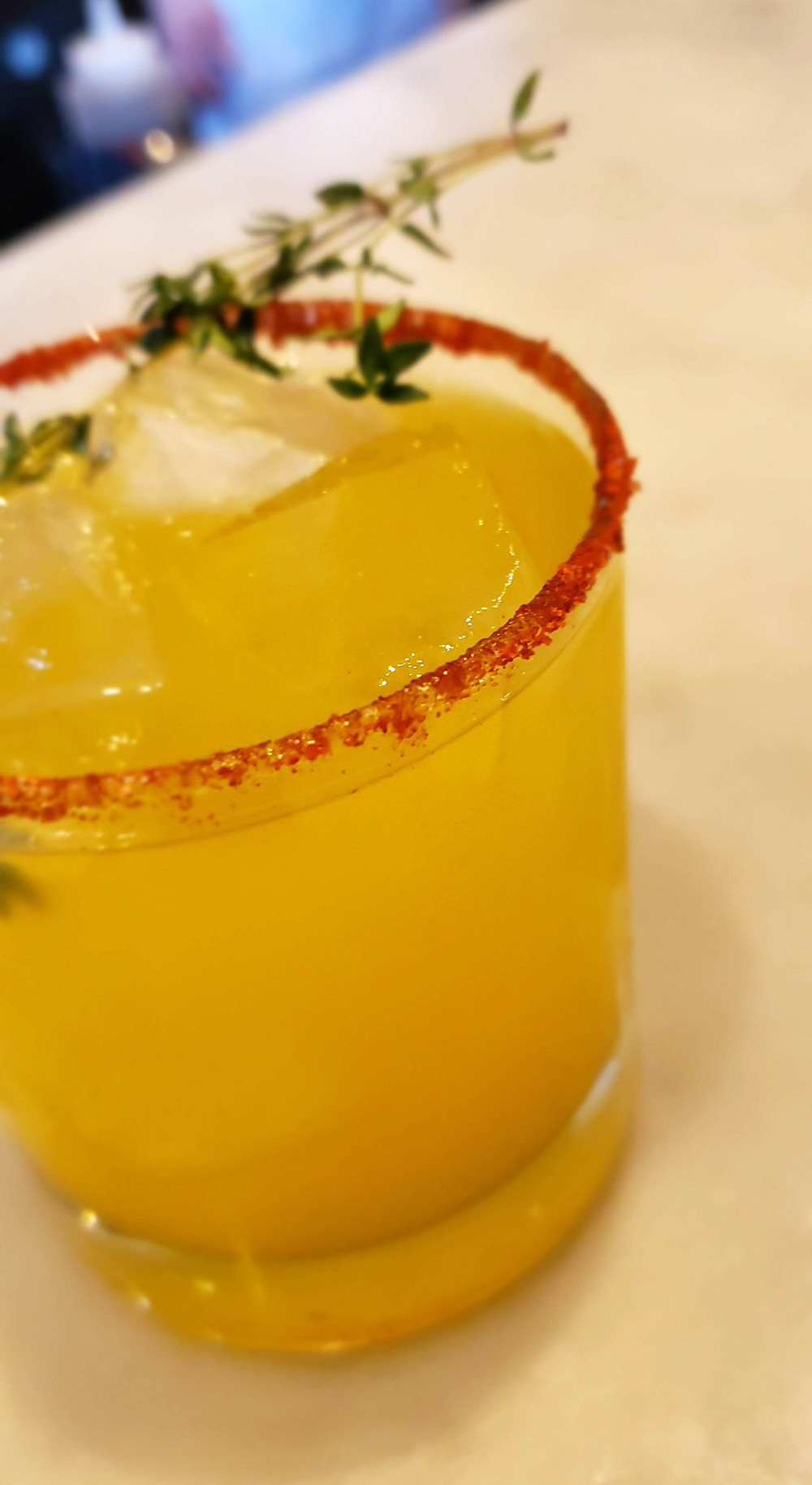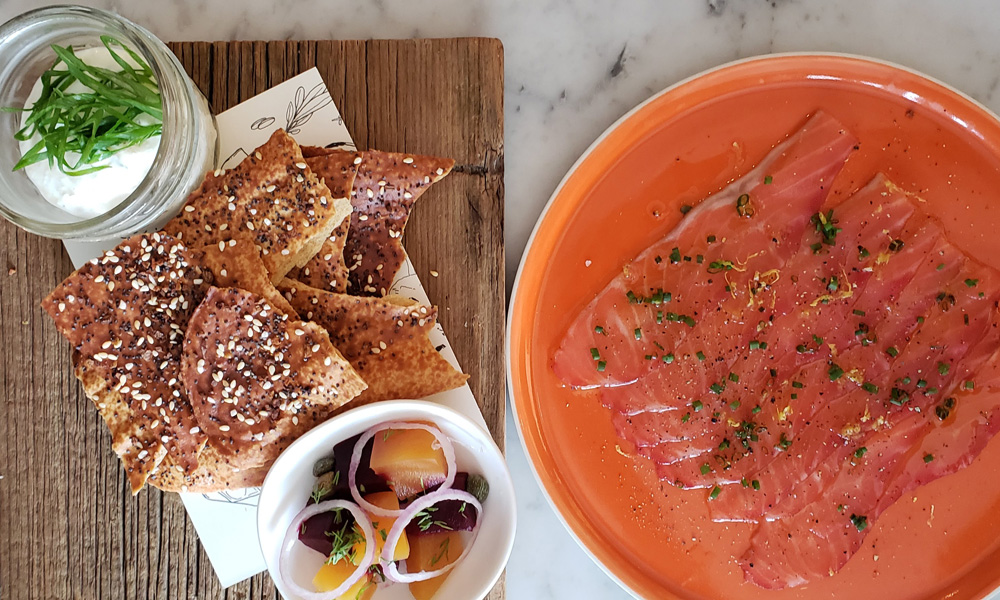 Olmsted
659 Vanderbilt Avenue, Brooklyn, NY 11238 – Map
Website
Prospect Heights restaurant from chef-owner Greg Baxtrom packs them in for dinner and recently rolled out brunch. Expect twists and turns, like a breakfast of Carrot Kathi Rolls (Carrot Pulp Falafel, Cilantro Stem Raita) or the Duck Duo, crispy duck sausage with scrambled egg and maple flatbread. And don't leave without trying their bacon, egg, and cheese Egg Rolls, as delicious as they are adorable.
The tight and thoughtful dinner menu includes a scrumptious Duck Liver Mouse, a clever Beef Tartare, Heritage Pork with Raclette, and other seasonal curve-balls. Toss in a playful cocktail menu and you've found the perfect spot for those who like a dash of quirkiness on the plate.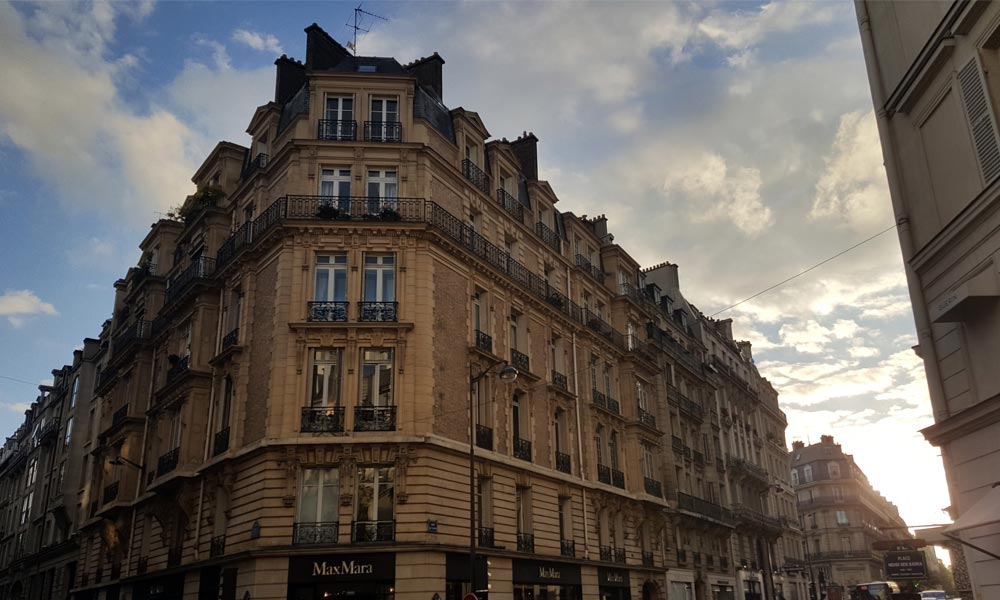 On your fourth trip to Paris, you take less pictures and enjoy more actual moments. Best to live like a local. We rent an apartment and stock up on breads from Poilâne, french butter, various cheeses, some fromage de tête. Good coffee. And the inevitable bottle of Orangina. 
The Google Map below has more restaurants than you could see in any one trip. I wound up having super memorable tasting menus at Frenchie and Ellsworth, and a nice meal at Ore in Versailles. But we also had excellent low key bistro meals, enjoyed Pizzeria Popolare, and some cocktails and charcuterie at aveK.
One of my favorite spots, L'Avant Comptoir, was closed the night I visited.  And I regret not getting to Clown Bar or the Experimental Cocktail Club.
There's always next time.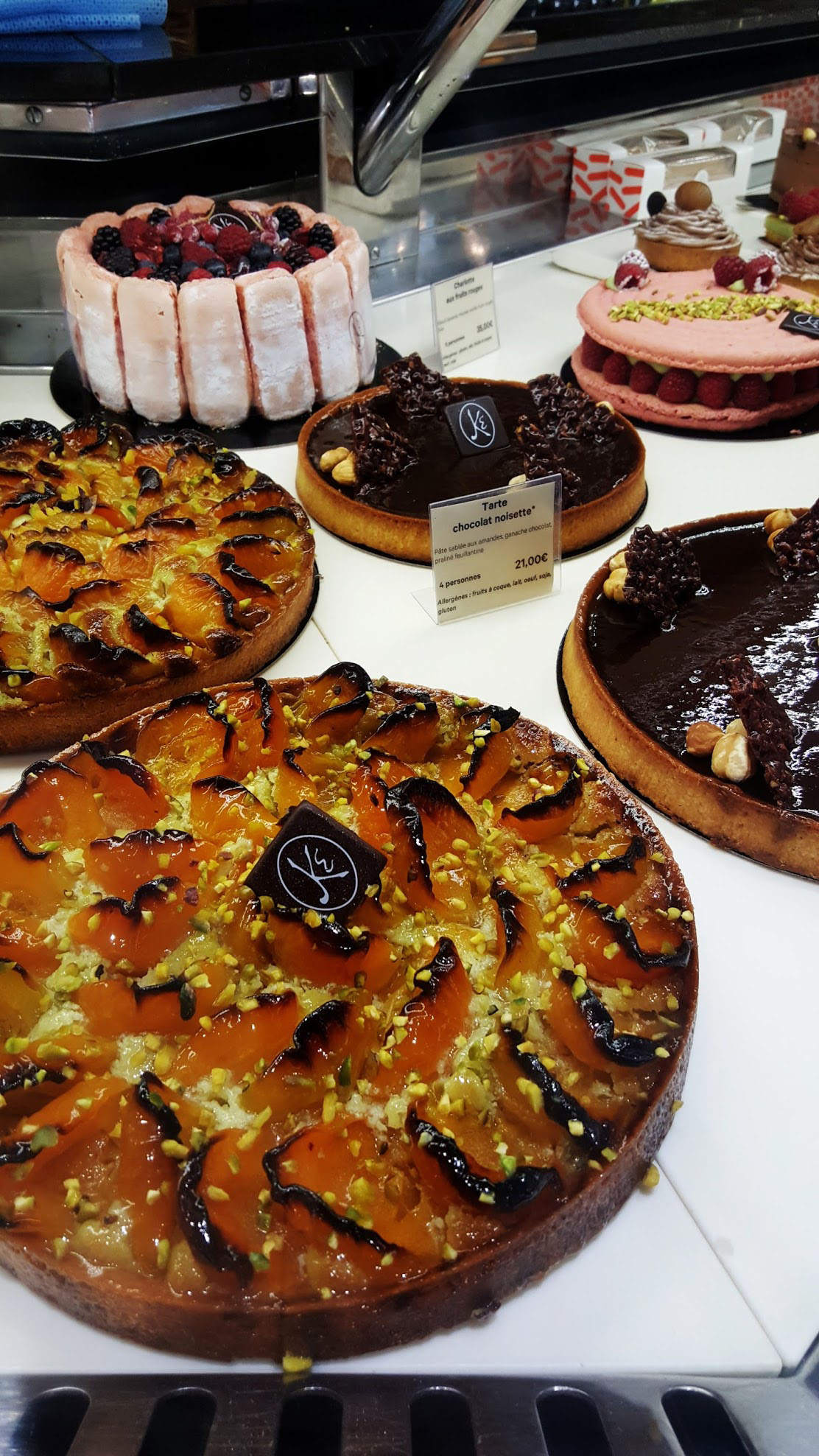 Between the historic sites, architecture, museums, churches, parks, and restaurants… there's a whole hell of a lot to do in and around Paris. Check out our Google Map for some ideas.
Links
Eater Paris
Time Out Paris
Lonely Planet Paris
To the GoogleMap above