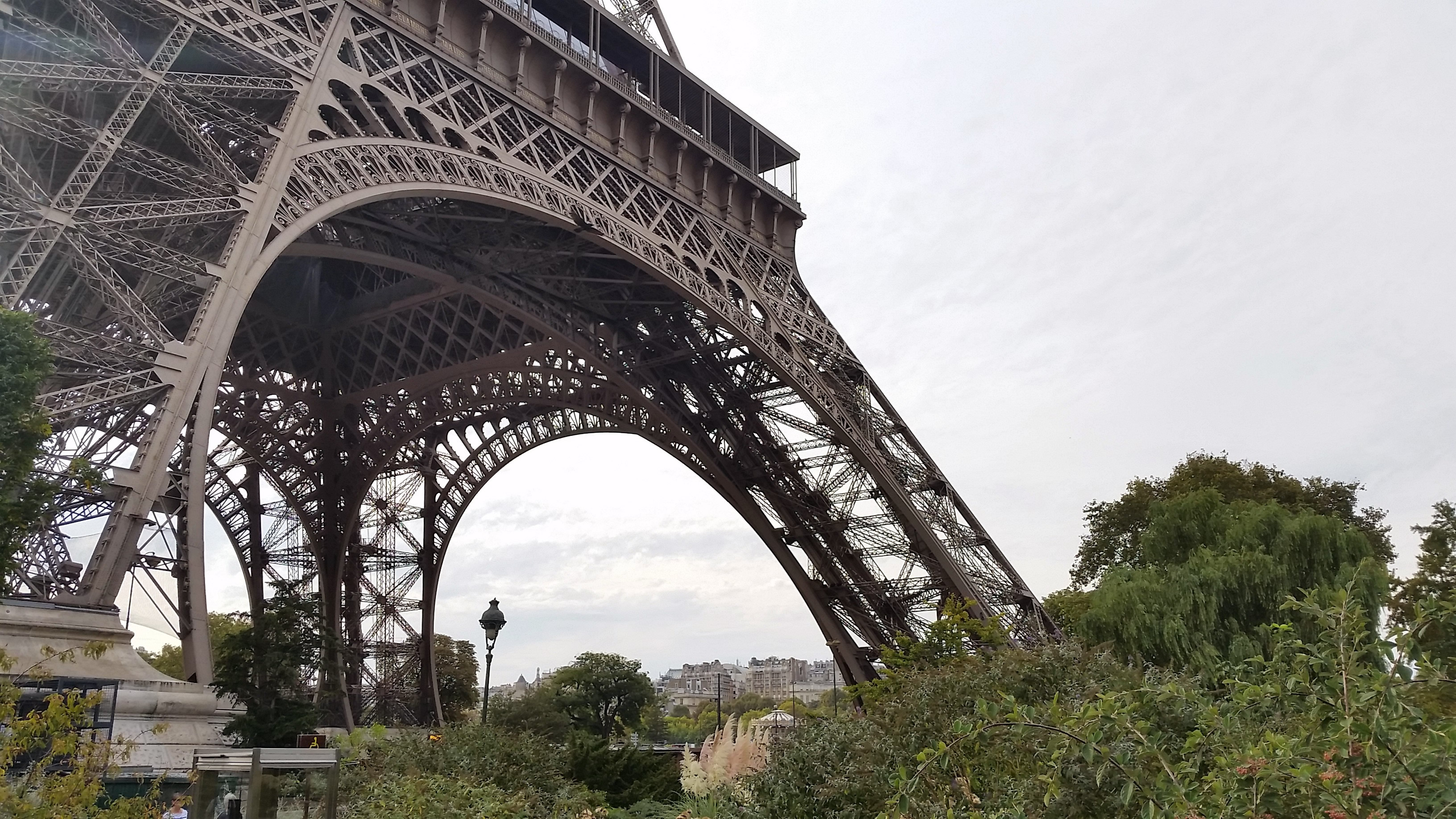 I avoided news about terrorism or ebola on vacation. I work hard, I can choose to flick off when I want. It'll be there when I get back. Besides, I had no time to decompress from work-mode, riding the Blackberry right up until they closed the plane doors behind me  – yet we got our luggage in the overhead before most of these zombies can even find their seats.
"Ugh, these are not the people I want to die with" is maybe a joke you shouldn't make on a plane to your girlfriend, unless yours is mine, in which case we've got  different problems.
Our road-map is my Google Map populated with points of interest culled via previous visits, late night Yelp jams, and Rick Steves fever dreams. If it pleases the gods of T-Mobile, we may be rewarded with directions on-foot and in-metro in all three locales (3 days Paris, 2 Bruges, 3 Amsterdam). That's a lot of meals, museums, canals, cathedrals, street markets, galleries, coffee shops, parks, and train stations to lose track of.
From Charles de Gaulle to the right bank of the Seine, up a tiny elevator cut into the center of an old staircase, into a rented flat in the 3rd arrondissement. Taking control like a boss, I nap a half hour while my girl grabs necessities from the Monoprix; coffee, butter, Nutella, baget, figs, Orangina.
Pretty soon we're out and about. The line too long for crepes at BREIZH Café, we grab an emergency coffee at La Perle in the Marais. Then off to Pompidou, a short walk, yet somehow affording another cup of coffee overlooking their ginormous lobby. Say what you will of contemporary art; I'm happier disliking art at Pompidou than loving it at the Louvre – if that makes sense. And the views from the external elevators are pretty cool.
It's apparently bring-your-kids-to-Pompidou-day with whole lobes of  lobby cordoned into artsy French children and their parents, flanked by video walls of current – ahem- exhibitions.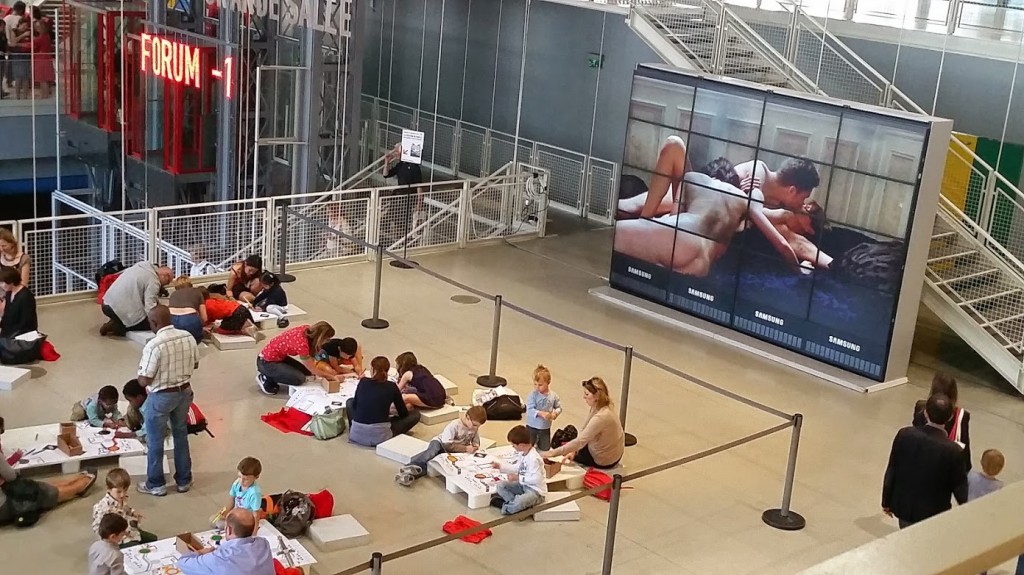 "What's the derogatory term for French people?"
"Frogs?"
"Why Frogs? Is that even insulting?"
Hours later we push through the vinyl pig at the left of the Le Comptoir into L'Avant Comptoir, a standing-room only wine and small plates offshoot. My girl and I would prefer vodka or whiskey, but whatevs. Picking from a menu of flags hung from the ceiling,  we shouted our order to the bartender – like the rest of the tightly packed crowd.
"This lady is leaning into me," my girl says.
"Don't take it personally. The woman behind me is using my back-fat as a pillow."
"Fucking Frogs."
So, this place is hard to beat. Five euros for a tasty plate of seared foie? Seven fifty for skewers of foie and red pepper? Oui, Monsieur! And the tuna tartare (not pretty) was light and tasty, too. The egg with mushrooms was the probably the hit of the night, but it's easy to impress an egg slut.
There was at least one thing I ordered that never made its way to me, as well as a glass of wine. So two things. No joke that Parisians don't work for tips. Or maybe their work/life balance happens in the same moment.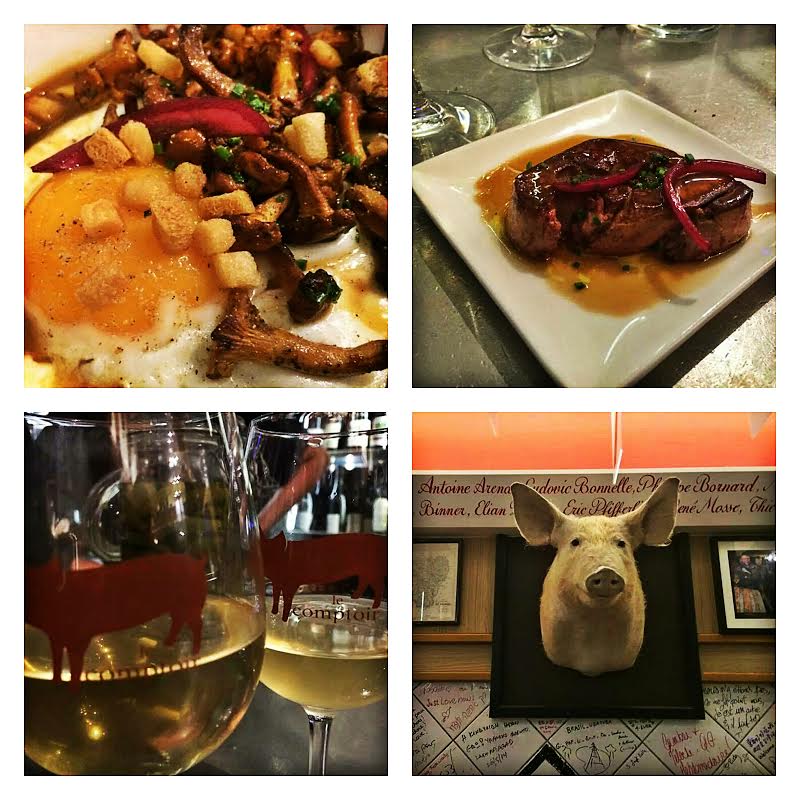 Granted, I don't think they know how to support the influx of monied Chinese, exactly. I hear they're starting to lose some of those tourists. Might explain why an SUV of Chinese travelers got frantically served before my girl and I at Comptoir de la Gastronomie – even though we ordered first.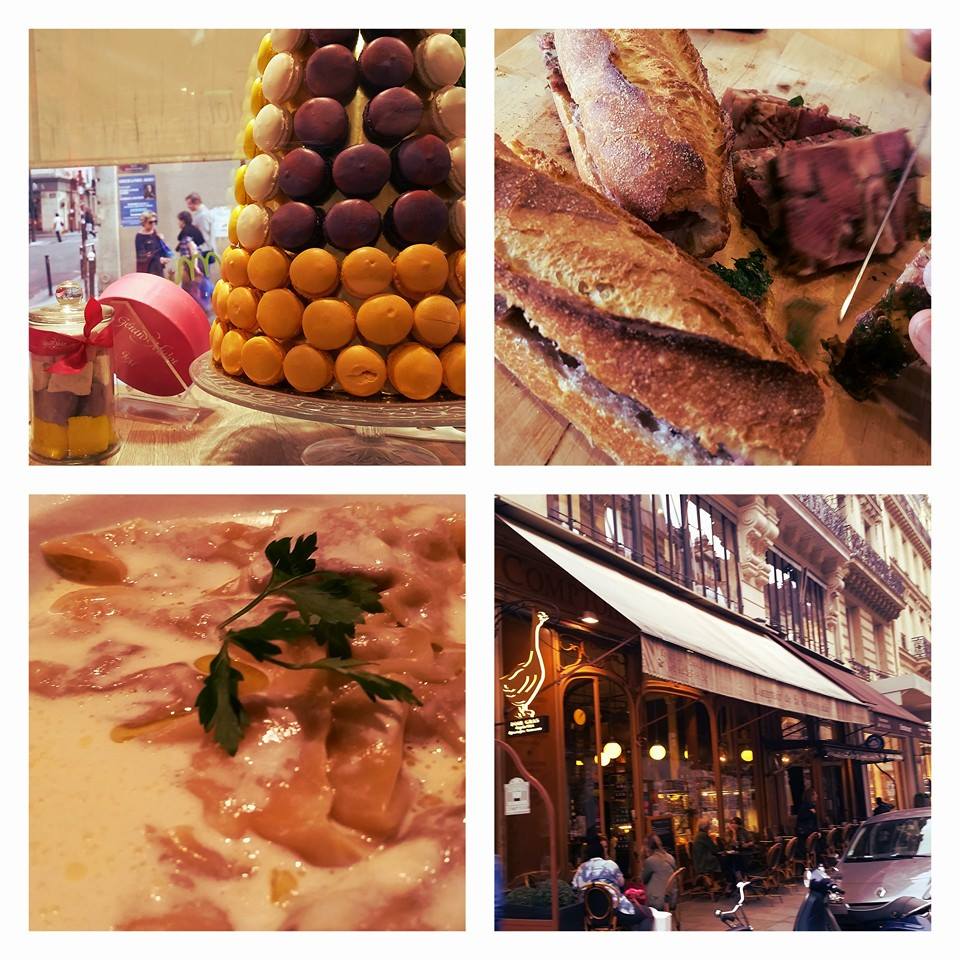 Apart from a helluva onion soup, we were a tad underwhelmed with the other plates – yet still grabbed a hunk of excellent pate de tete from their shop on the way out, which made its way into a few decadent picnic sandwiches and during strolls along the Coulée verte – where you can refill your water bottle in the park with sparkling water. I should know, mine exploded while walking down the street about ten minutes afterwards. Sounded like a gunshot.
Coulée verte is a predecessor to Manhattan's High Line, kinda, but more chill. It's important to find those pockets in Paris where you can be quiet. We walked serenely through Bois de Boulogne for at least an hour till we found the new Frank Gehry building (Foundation Louis Vuitton). It wasn't open yet, but we took some pics and basked in all that architectural nowness.
But we've got a train to catch, and adventures in Bruges and Amsterdam to look forward to. Still, it's never easy leaving Paris. I'll be dreaming about the sour dough from Poilâne and Pierre Herme's macarons long into the winter.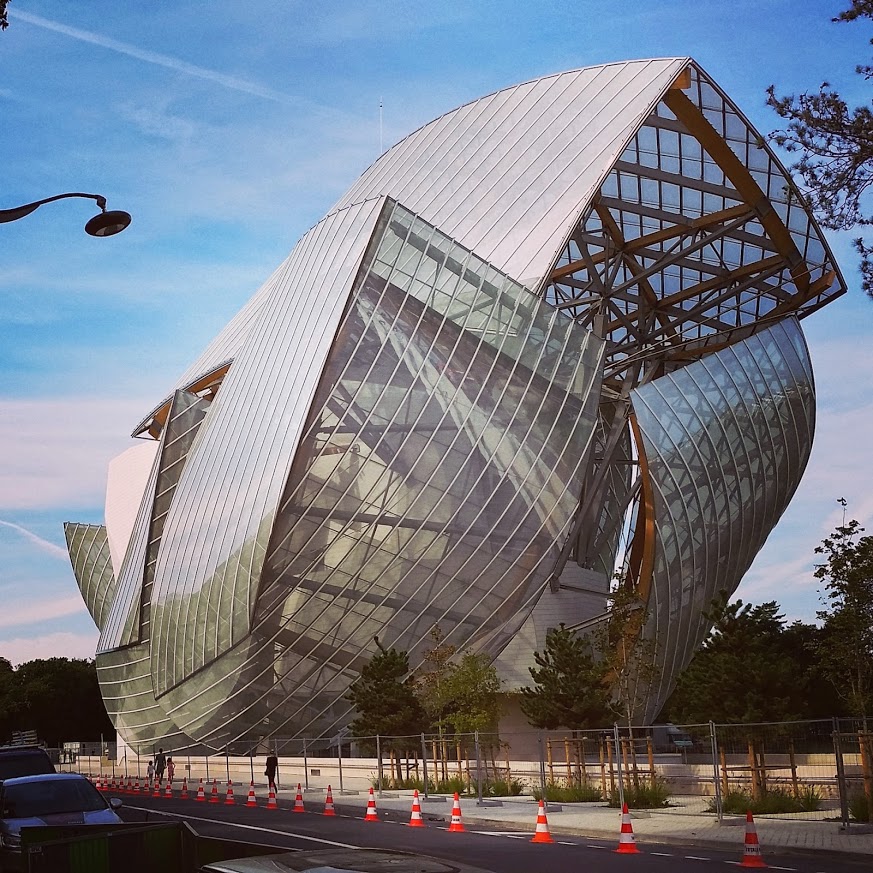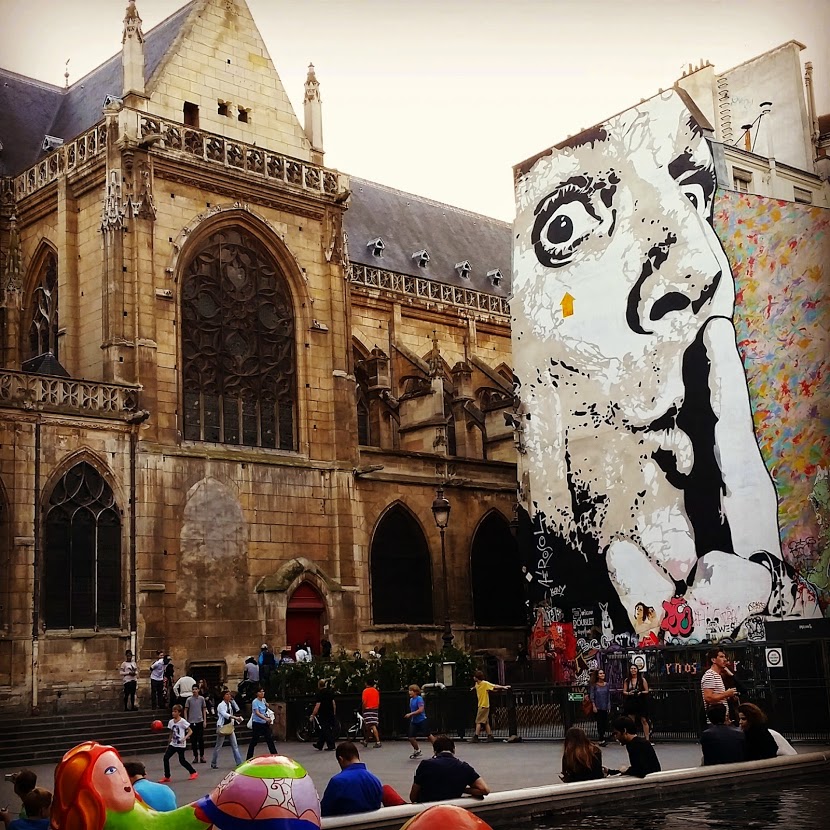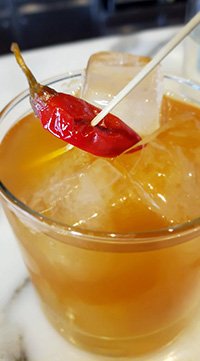 We strolled leisurely down 11th, avoiding the tourist-infused High Line, toward a chef's counter reservation at Toro where we happily ordered a step beyond what might be considered reasonable.
I went with a steady stream of Pizza Night! cocktails – a spicy Old Fashioned with Calabrian chili, chorizo infused bourbon, Mike's Hot Honey, and peach bitters. Cold and hot. Spicy and sweet.
We also found the Hell's Bell Pepper to be just the right amount of savory – tequila, mezcal, yellow bell pepper, agave and bird's eye chili.
Now we're diving headfirst into an expensive plate of Paleta Iberico De Cinco Jotas – a dry cured boneless Iberian ham that delights and is gone before you can say "twenty eight dollars."
Some addictive Maiz Asado con Alioli y Queso Cotija followed – a dangerously convenient version of grilled street corn, and a nice foil for the Setas, a bowl of deliciously unctuous mushrooms set beneath a sexy chivy yolk.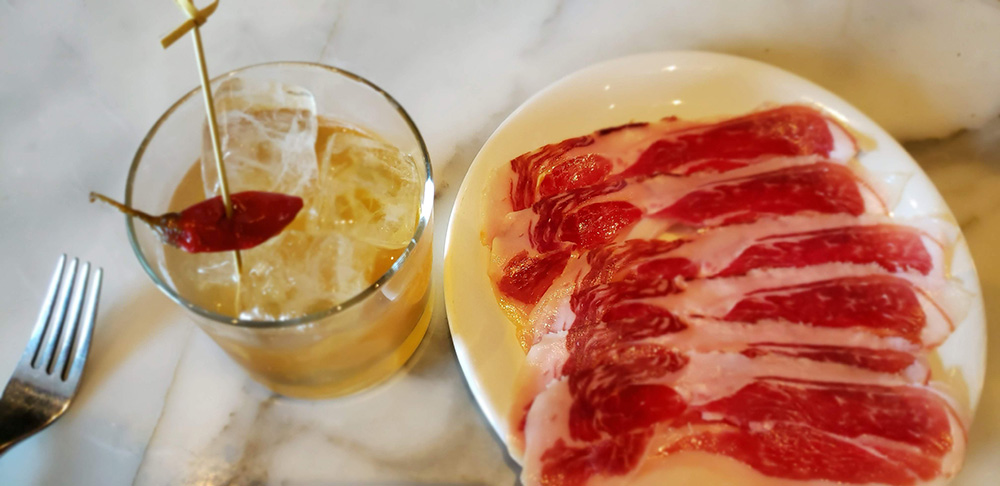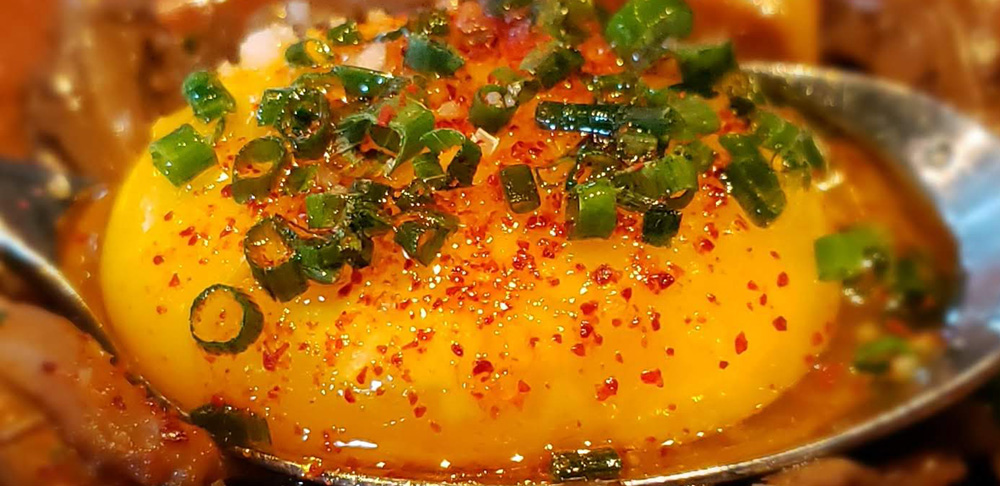 Then things got heavy – in a good way. Unable to choose between bone marrow and foie gras, we picked both. I'm more of a purist when it comes to bone marrow, so the Asado De Hueso with guajillo and chorizo XO, Brussels sprouts and escargot – perhaps has a little too much going on. Yet I ate it happily.
We opted for the Foie Gras Tonkatsu – a crispy foie sandwich with strawberry tomato jam and pickled daikon. Kinda perfect bar food if you're OK with foie taking second billing. Nice marriage of textures, too.
"Hey man, that's probably delicious, right?" asked a stranger at the bar – flanked by two liquored up and leathery ladies of a certain age. I smiled and snapped a picture of his seared foie.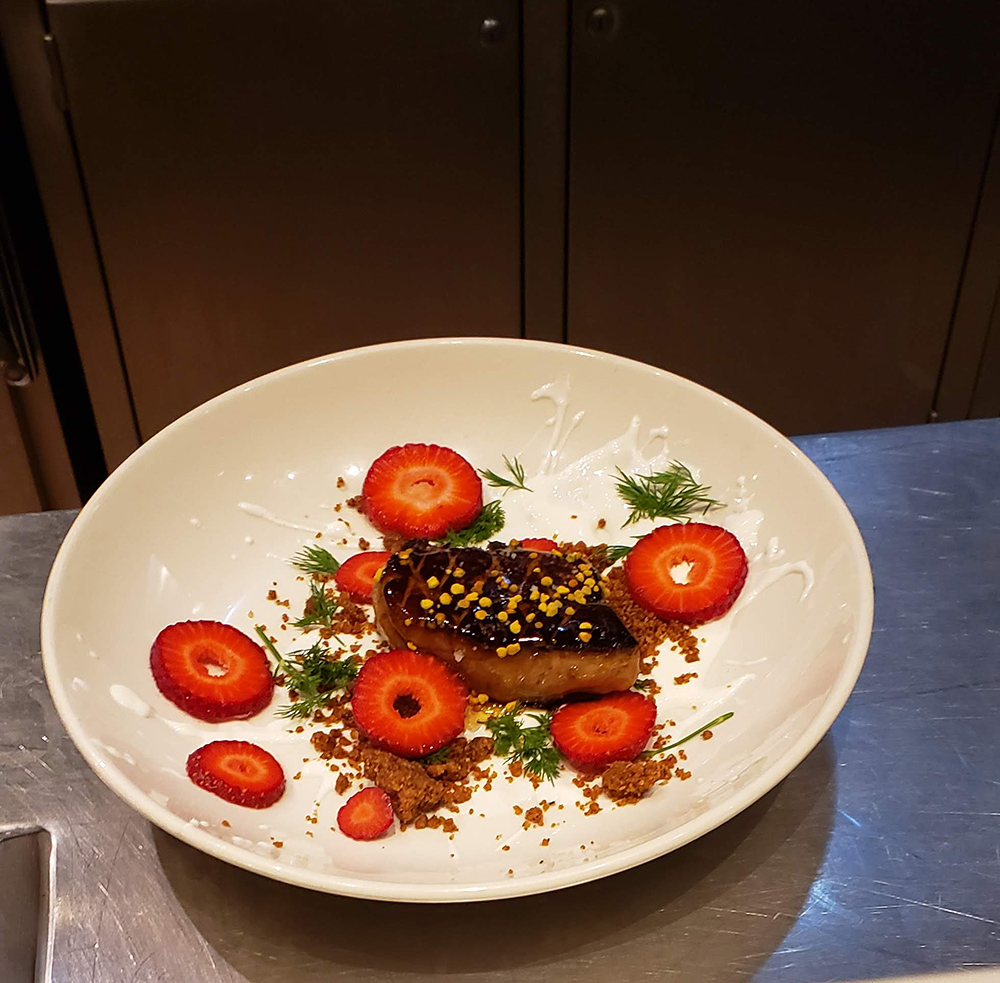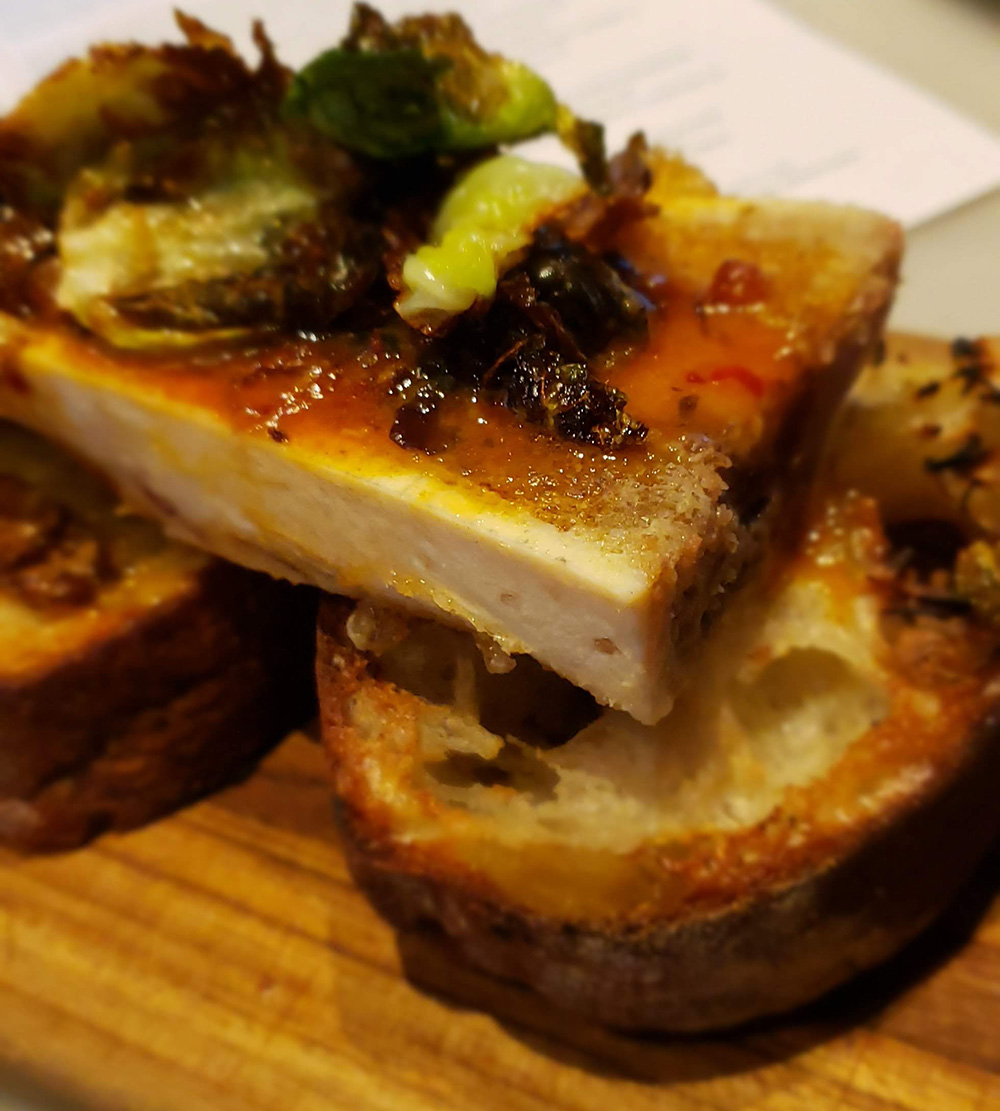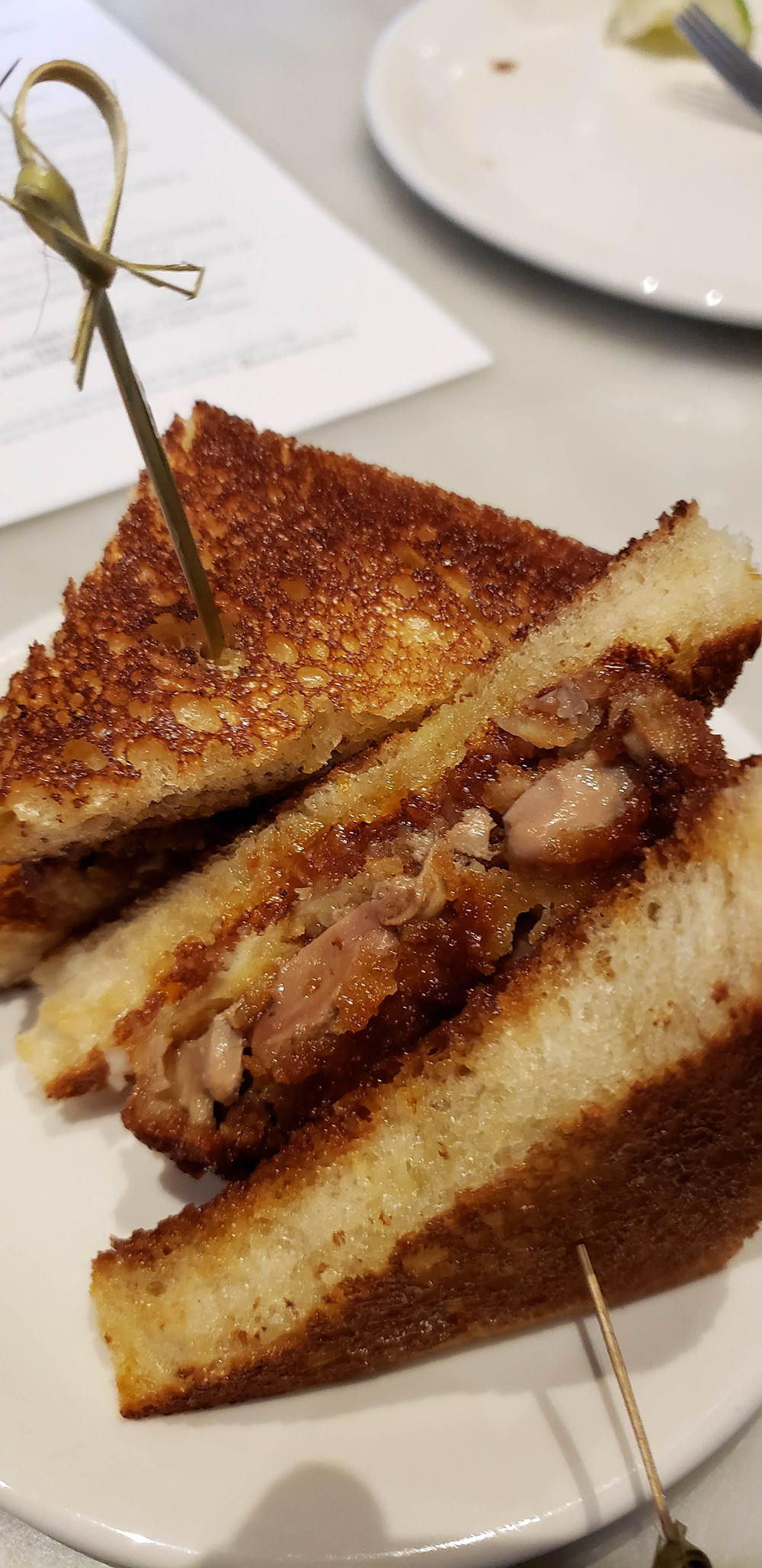 For dessert we had hamburgers.
Ok, not dessert per se, but our last course were a pair of delectable Hamburguesas, mini dry-aged burgers with a spicy kick on a potato bun.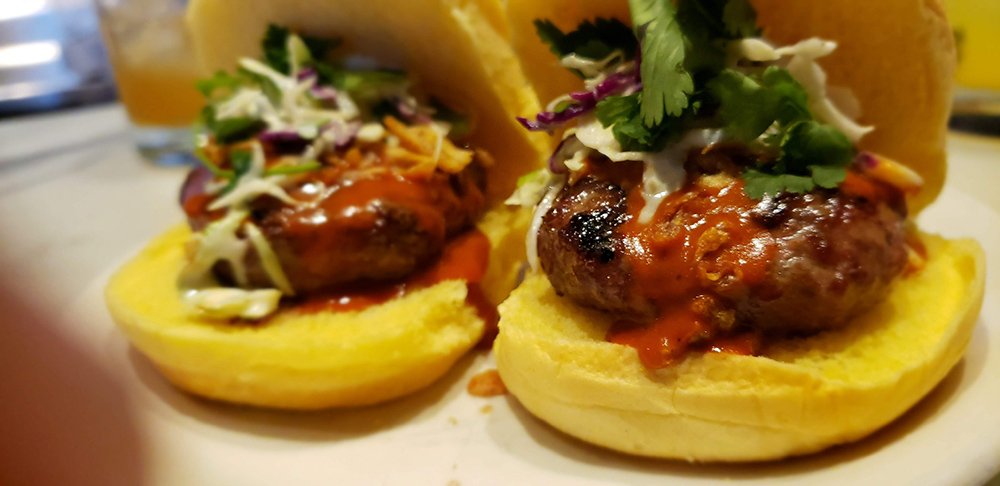 In a nutshell, Toro is the perfect place for you and your overpaid friends to meet up, get buzzed, and eat decadent small plates while ignoring a world gone mad.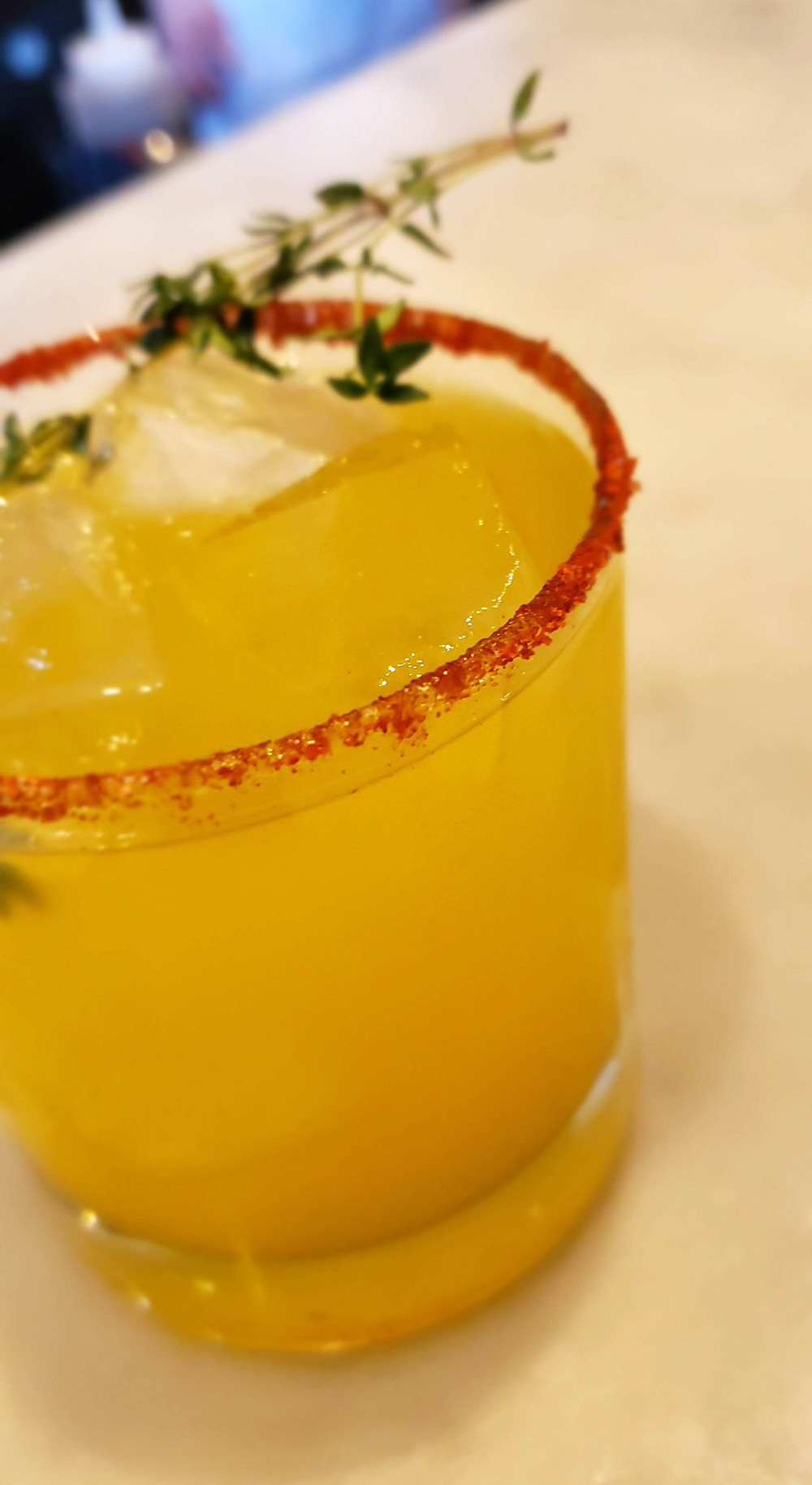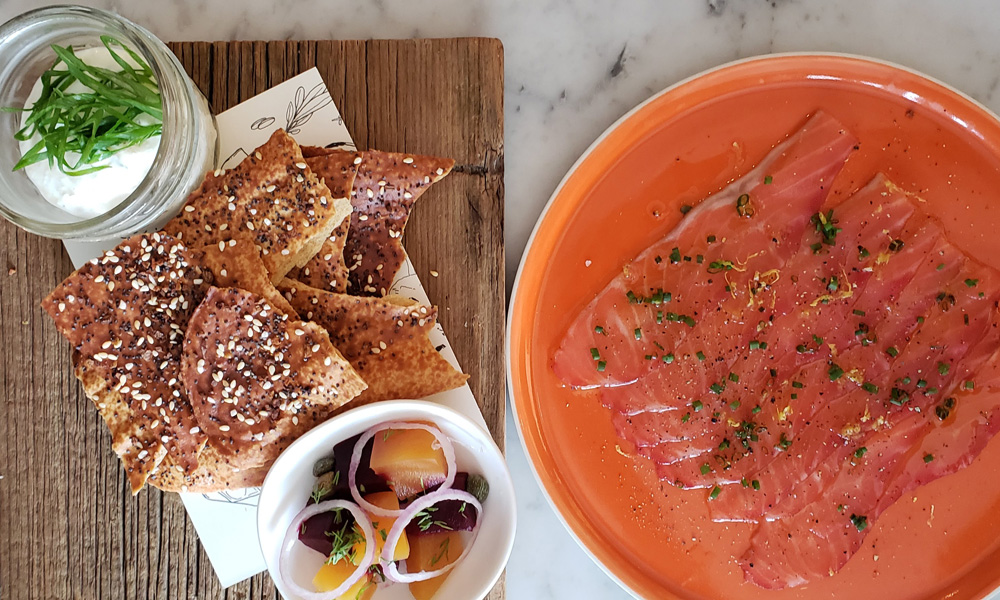 Olmsted
659 Vanderbilt Avenue, Brooklyn, NY 11238 – Map
Website
Prospect Heights restaurant from chef-owner Greg Baxtrom packs them in for dinner and recently rolled out brunch. Expect twists and turns, like a breakfast of Carrot Kathi Rolls (Carrot Pulp Falafel, Cilantro Stem Raita) or the Duck Duo, crispy duck sausage with scrambled egg and maple flatbread. And don't leave without trying their bacon, egg, and cheese Egg Rolls, as delicious as they are adorable.
The tight and thoughtful dinner menu includes a scrumptious Duck Liver Mouse, a clever Beef Tartare, Heritage Pork with Raclette, and other seasonal curve-balls. Toss in a playful cocktail menu and you've found the perfect spot for those who like a dash of quirkiness on the plate.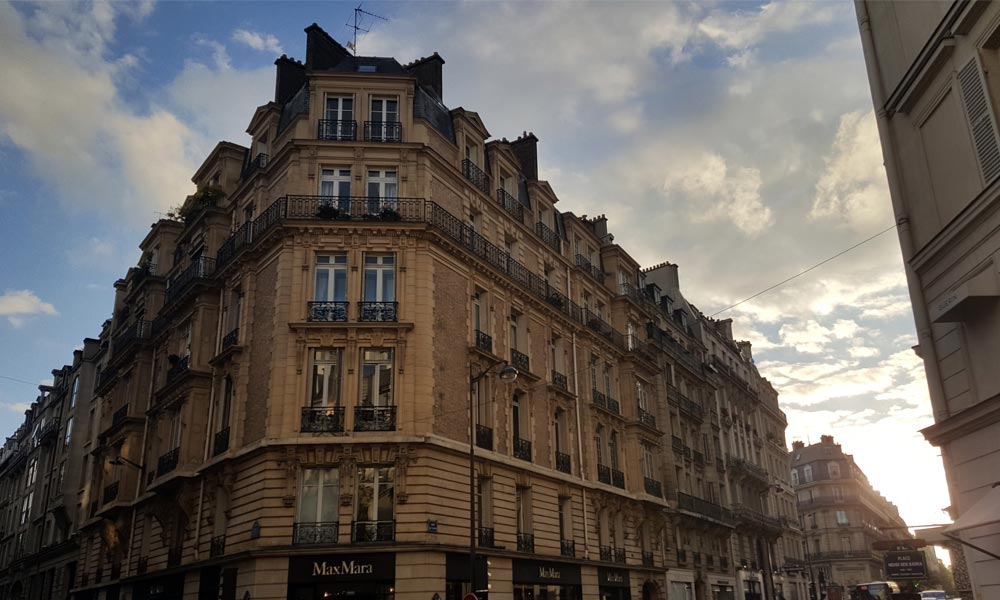 On your fourth trip to Paris, you take less pictures and enjoy more actual moments. Best to live like a local. We rent an apartment and stock up on breads from Poilâne, french butter, various cheeses, some fromage de tête. Good coffee. And the inevitable bottle of Orangina. 
The Google Map below has more restaurants than you could see in any one trip. I wound up having super memorable tasting menus at Frenchie and Ellsworth, and a nice meal at Ore in Versailles. But we also had excellent low key bistro meals, enjoyed Pizzeria Popolare, and some cocktails and charcuterie at aveK.
One of my favorite spots, L'Avant Comptoir, was closed the night I visited.  And I regret not getting to Clown Bar or the Experimental Cocktail Club.
There's always next time.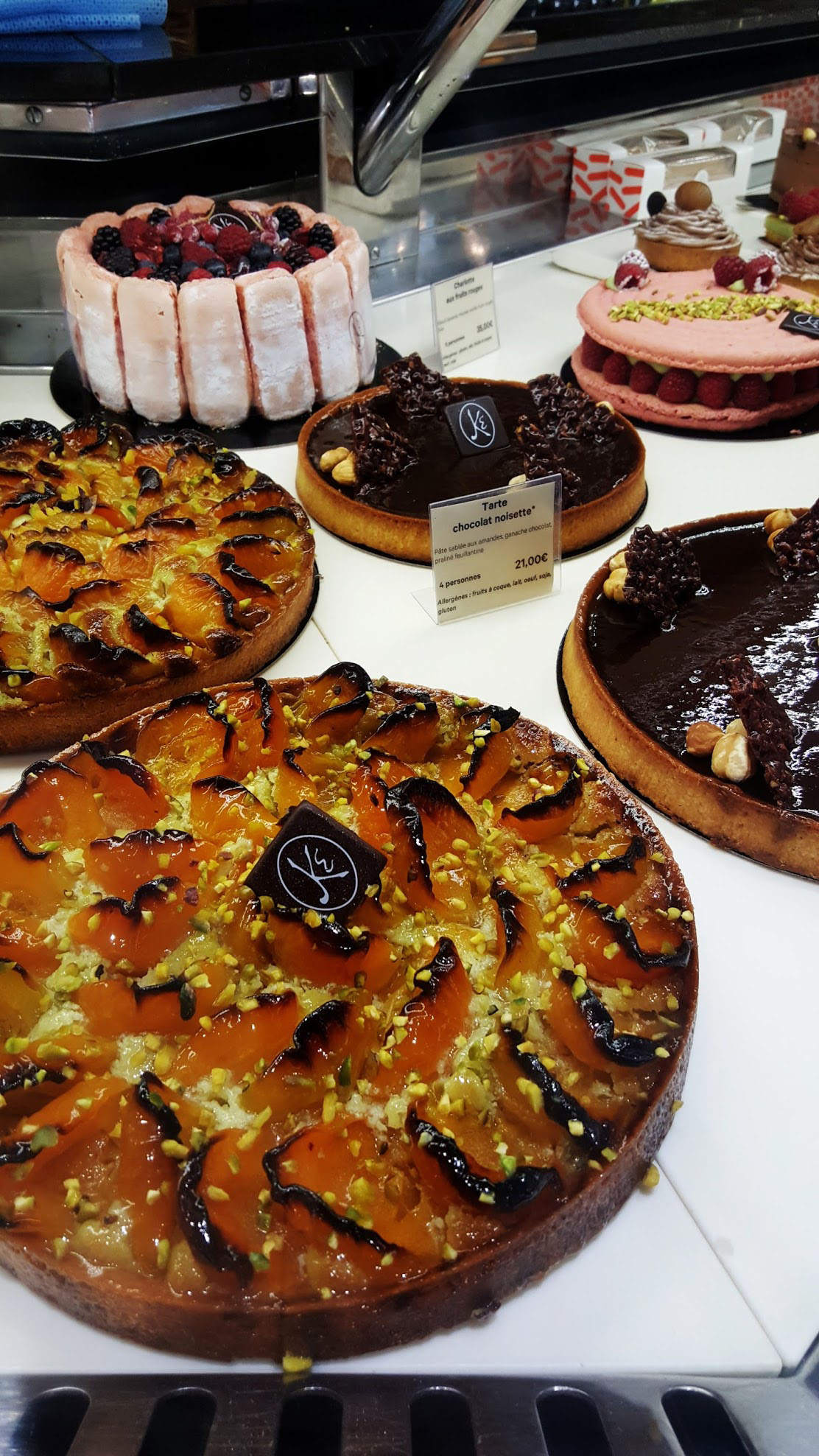 Between the historic sites, architecture, museums, churches, parks, and restaurants… there's a whole hell of a lot to do in and around Paris. Check out our Google Map for some ideas.
Links
Eater Paris
Time Out Paris
Lonely Planet Paris
To the GoogleMap above