Keep Your Friends Close, and Your Frenemies Closer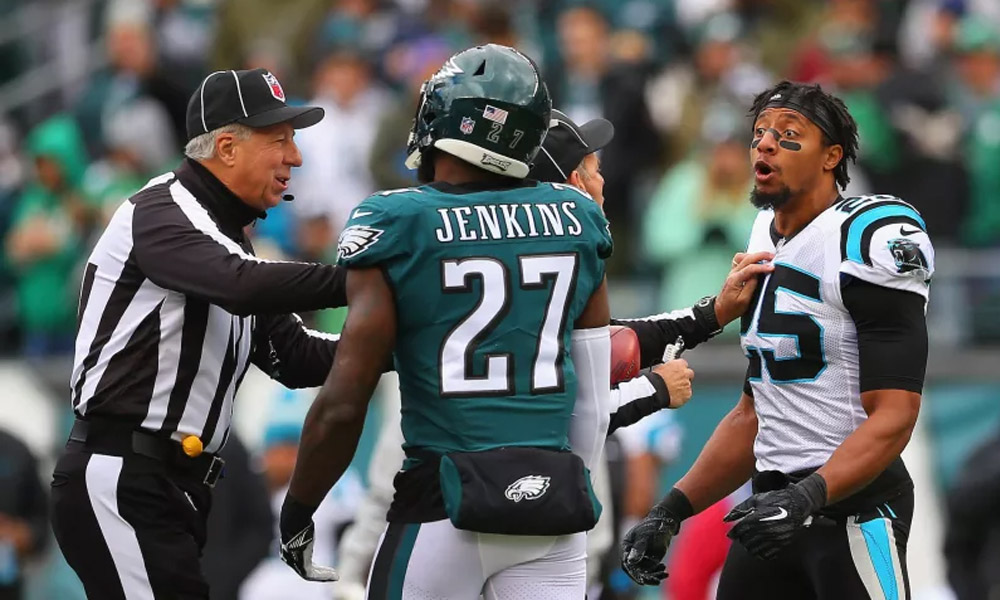 This past Sunday, the Philadelphia Eagles hosted the Carolina Panthers. Prior to the game, Eric Reid – the outspoken activist, friend and former teammate of Colin Kaepernick, and All-Pro safety – ran out to confront Eagles safety Malcolm Jenkins.
The camera caught the two getting in each others' faces, with Reid seemingly the instigator (as a non-captain, he was not technically "supposed" to be on the field at this time). Jenkins has served as one of the most visible leader of the Players Coalition, a group of socially active NFL players formed in the wake of Kaepernick's protest. Reid, once a visible member himself, left the group, citing differences in the approach – he believed the group should have pushed harder to include Kaepernick in meetings with the NFL and made his employment by the league the foremost part of their agenda. Ultimately, the NFL responded as all large wealthy institutions typically do – by thinly veiling a PR stunt as social engagement, and donating $90 million in "a local matching funds component to the social justice initiative".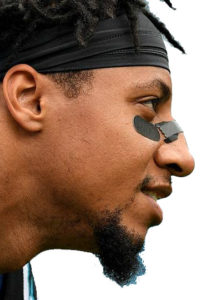 After the game, Reid cited this incident and called Jenkins a "sellout" and a "neo-colonialist", in the process accusing him of co-opting the movement for his own charity. The beef and history between the two, which stems from the NFL league office's hijacking described above, is nuanced and complex. But this confrontation left me with quite a simple, albeit surprising, feeling – sadness.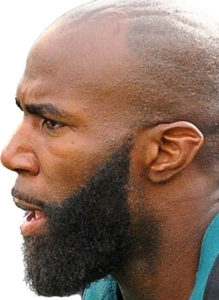 I respect both players tremendously, and I believe in a world where their differences in approach should be allowed to not only exist, but flourish. In oversimplified terms, Jenkins has been cast in the role of the pragmatic and cooperative activist, while Reid takes a hardline about the wrongs of the entrenched power structure. To some, the Players Coalition failed in not getting Kaepernick reinstated and distracting from the genuine reason he took a knee in the first place. But to others, the Players' Coalition secured funding from the league comparable to the amount which the league donates in their largest charitable endeavors. These are the types of philosophical differences that we hope the players – and leaders of movements generally – would hash out privately and rally behind, with the proverbially "difficult conversations".
I believe in a world where their differences in approach should be allowed to not only exist, but flourish.
In this instance, Reid and Jenkins seemed to each serve as strawmen for a frequent divide amongst those fighting for change; the reason being that this divide remains under-discussed. Typically, when we consider our philosophical divides, we do so only as those divides pertain to opposites, whether it be opposite sides of an issue, opposite views of a person, or the "end of civil discourse" (a nebulous proscription that mainstream media loves). Once we've identified these differences, the prevailing narrative holds, we must "reach across the aisle", "try to understand each other", or "expose ourselves to different viewpoints". In today's media, disagreement among "reasonable" people can't happen because we're all too hysterical to handle ourselves like thinking adults.
Forget all that. As it pertains to politics and culture, I really have no time for people who defend, directly or indirectly, putting migrant children in cages, sexual assault, or the legal erasure of trans people. After a certain point, it feels I really can't convince you to care more about others. A more vital discussion would occur between me and those of us who generally agree, but disagree on how to tactically address what needs to change. A successful coalition is one that incorporates people who generally agree on the big picture, but as we are all individuals, naturally tactical differences will occur.
For while the media preoccupies itself with how "divided" we are in the big picture, they scarcely discuss how divided we are in the little picture.
Recent memory abounds with coalitions started on the premise of a shared general belief (or "worldview"), only to fracture due to strategic and/or tactical differences. Though it may be over-reported, the rancor between Bernie Sanders voters and Hillary Clinton voters felt very real; I'm going to guess if you had a strong predilection for either candidate over the other, you would even more strongly prefer that person be president than the one we got. This pattern seems to come up in almost every social movement in history; from labor struggles to racial justice. By the time these splits occur, it is almost always too late.
Eric Reid's choice to call Jenkins a "sellout" was particularly fascinating. For while the NFL certainly acted cynically in co-opting the promise of the Players' Coalition, are we supposed to believe that when Nike – another large, multinational corporation – released an ad with Kaepernick, they had suddenly been paid a visit by the altruism fairy? Powerful though these ads were, corporations don't do things that are not in their best interests! And both Nike and the NFL reinforced this: Nike wouldn't have made Kap the face of its campaign if they didn't think he was marketable (Nike stock rose significantly in the wake of the ads), and the NFL wouldn't donate to any charity if it didn't garner good press.  At the time of the Nike ads, some called Kaepernick a sellout, as if partnering with ANY corporate brand tarnishes his reputation as a fighter for social justice, even as the advertisements brought greater awareness and spotlight to his desired goals (and greater financial means to devote to them).
In addition to the disagreement itself, I felt sadness at our tendency to even lump Jenkins and Reid together, as people who are fighting for social justice in the first place. We should all support justice for those murdered at the hands of the police and the civil rights of people of color, yet because they happen to have pointed this out in public, they are grouped together as "fighting for the same thing". Again, nuance matters, and it remains possible that their individual versions of justice and the steps to take towards it may differ, even within the context of something we should all agree on. The range of discourse is so narrowly defined that we can't even adequately spot the difference in people who generally want the same thing through different means, and people who are truly allied in the same fight. This flattens our discourse and makes us think everyone agrees, and thus we are simply unprepared for the inevitable moment when they don't.
When does one become a sellout?
Clearly, the entire episode here provides more questions than answers: When does one become a sellout? When do the amoral motives of organizations looking to capitalize on a moment outweigh the benefits of their actions? At what point have those with whom we share a general goal turned their back on that goal enough to warrant aggression or excommunication? And most importantly:  if our struggles are overwhelmingly interconnected, how do we address them in a way that satisfies both of our goals and moves the needle? I don't have answers to any of these, but I hope we navigate the difficult arrival of those questions with awareness and civility.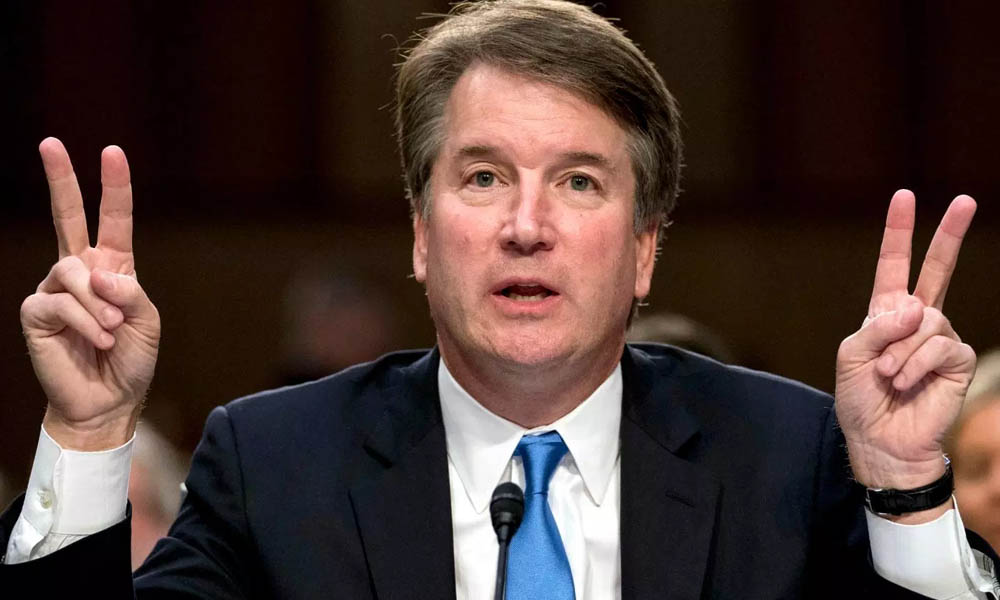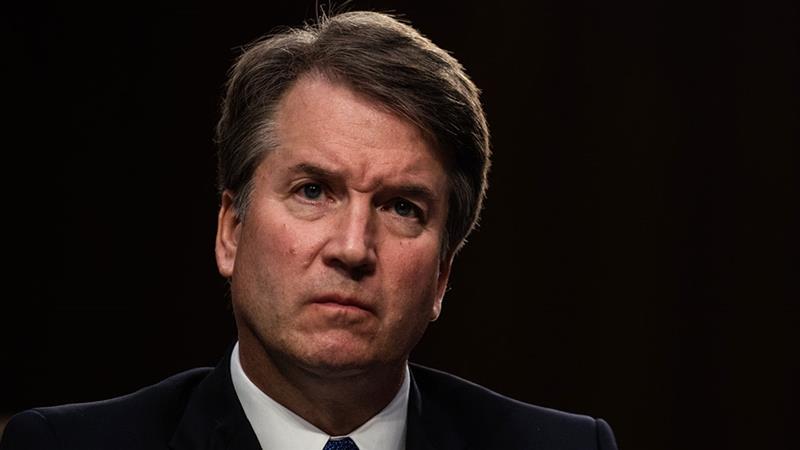 The first season of #metoo is heading towards a climactic season finale entitled "KavaNAW." With all the twists and turns involved in this latest episode, it's sure to garner the vaunted ratings our Child in Chief adores.
We start things off with a Supreme Court judge nominee that went above and beyond to express the influence of women in his life during the beginning of his hearing – detailing how his mother was his role model, his wife his rock, and the joy he felt coaching his daughter's basketball team.
Just when we thought we were headed to the end of the episode, the plot twist revealed itself!
That was followed by a slew of questions from the Senate that revealed his impeccable memory and a sudden convenient case of amnesia that struck in the middle of the scene. Let's just say KavaNAW's acting performance in this segment will not garner him an Emmy nomination.
Just when we thought we were headed to the end of the episode, the plot twist revealed itself!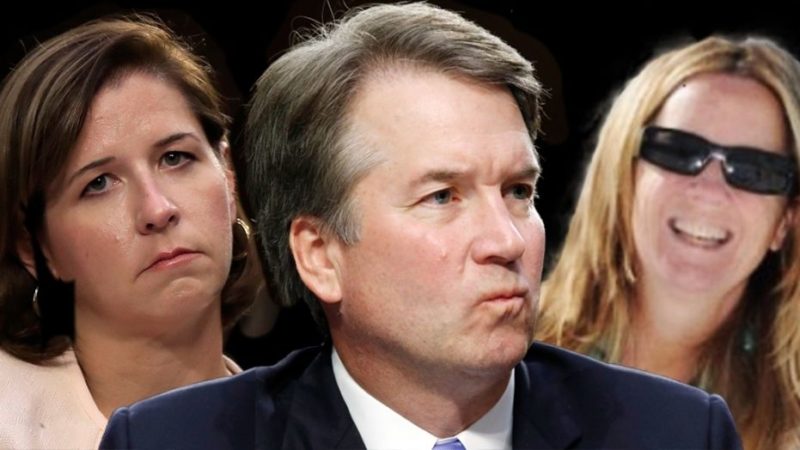 It appears that KavaNAW foreshadowed the dilemma to come by trying to head us off at the pass. His previous admiration of the women in his life has now been interrupted by allegations of fawning over a classmate in high school. The only problem is the type of fawning alleged seems more like attempted rape than expressing interest.
Now we've reached the pressuring of the alleged victim by the Republican senators to appear before them without any further investigation this part of the saga. Seems pretty fair if you want to expedite a vote for a supreme court justice for life ahead of midterm elections. I'm sure the Republicans aren't afraid to hear from the American public in the polls.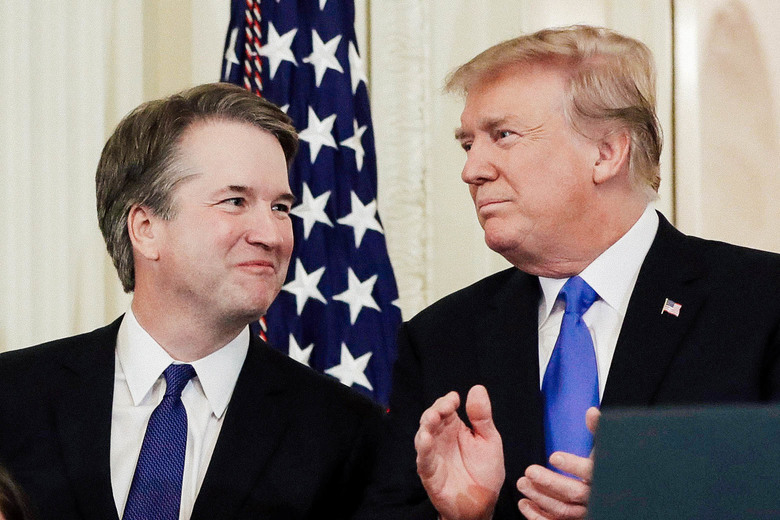 If your head isn't spinning yet, try this one on for size. A second woman has come forward with sexual misconduct allegations against KavaNAW while I was writing this article! Let's just say it's going to be a very interesting SEASON FINALE!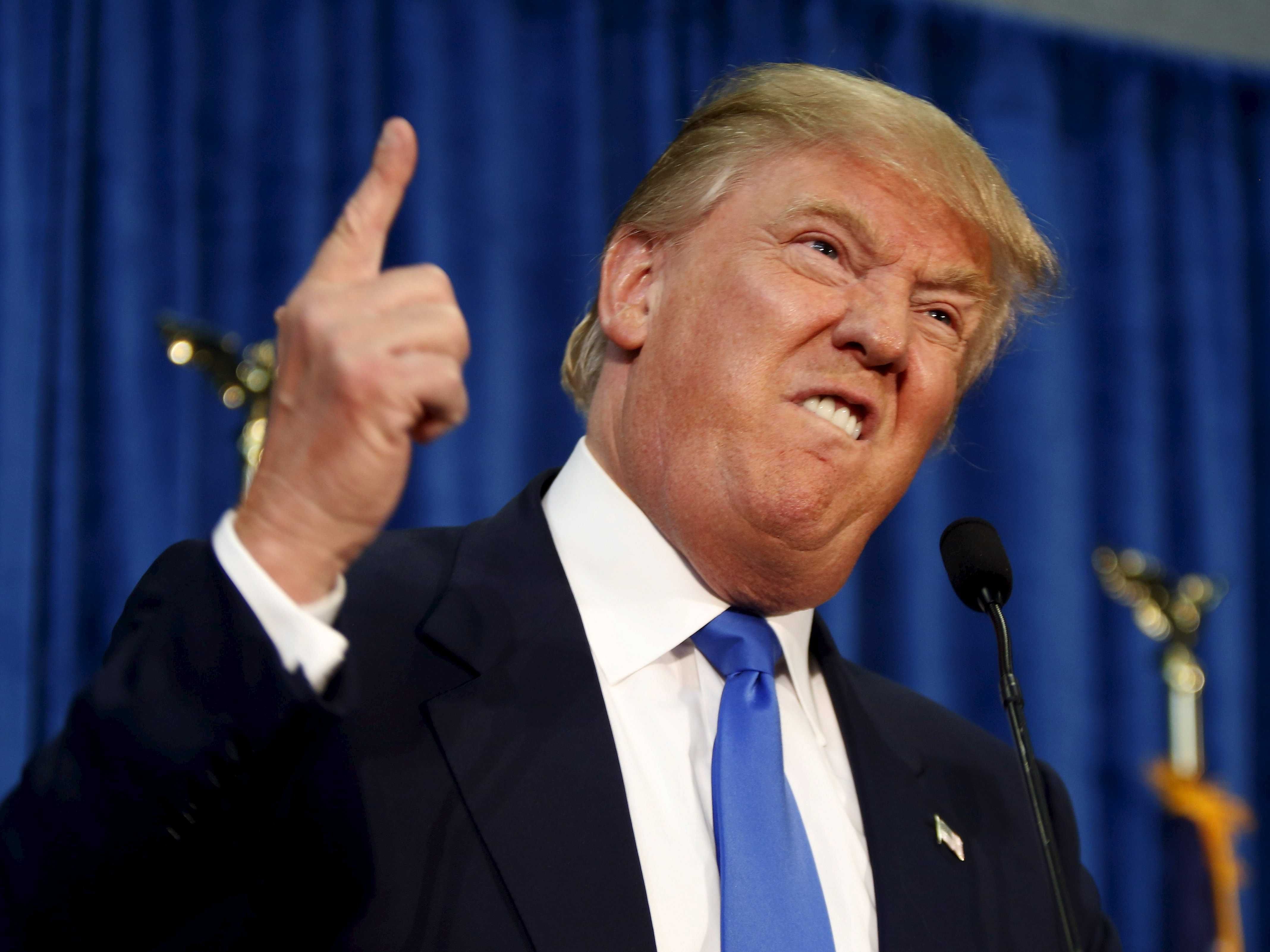 The Trump error took place on November 8th 2016 and his era began on January 20, 2017. But for all intensive purposes, error and era may be interchangeable at this point. But the true question at hand is "will the error be corrected before the era comes to an end?"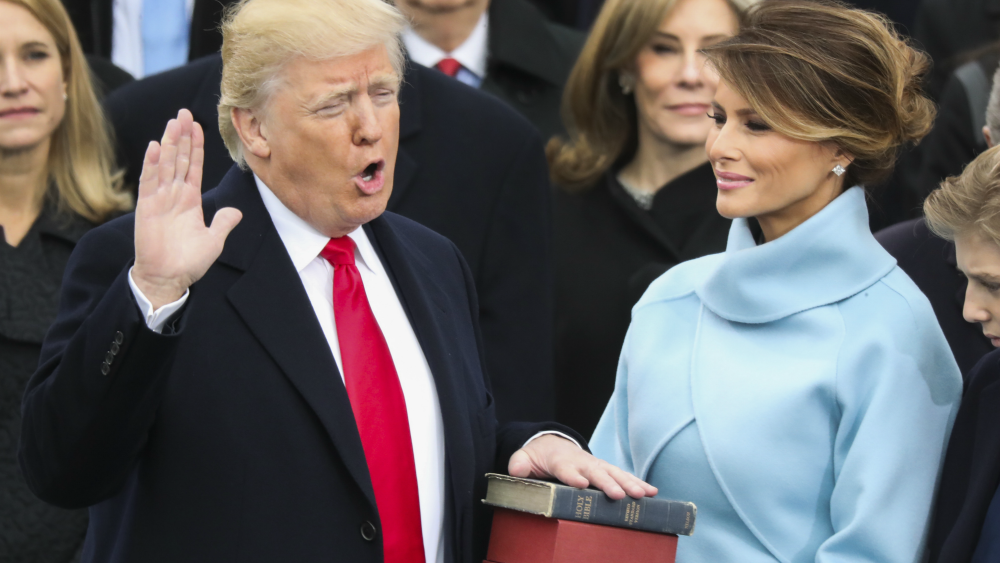 The list of atrocities under the buffoon in chief surpasses the imagination of even his worse critics. When his former opponents warned the American public of how much of a disaster Trump would be (before they started licking his boots), we should have ALL listened. But plenty of U.S did not for our own selfish/scared/racist reasons.
Now our country is seeing its' demise at the speed of a tweet on a nightly basis. Some of his supporters may feel this is exactly what they wanted (even if they're lying to themselves.) These supporters will find out soon enough just how this administration's policies will ultimately have an adverse effect on their future.
Here's a quick look at some of the policies that will come back to bite us all…including the sheep that follow him.
America First – Retracting from a world that is increasingly getting interconnected.
Tariff Wars – Raising taxes on imported goods while garnering a similar response eventually leading to an economic crisis.
Withdrawal from Paris Agreement – Climate change is real and now our policy is to help experience those effects much quicker.
Environmental Policy – Increase fossil fuel use and abandoning renewable energy use (which happens to be the future)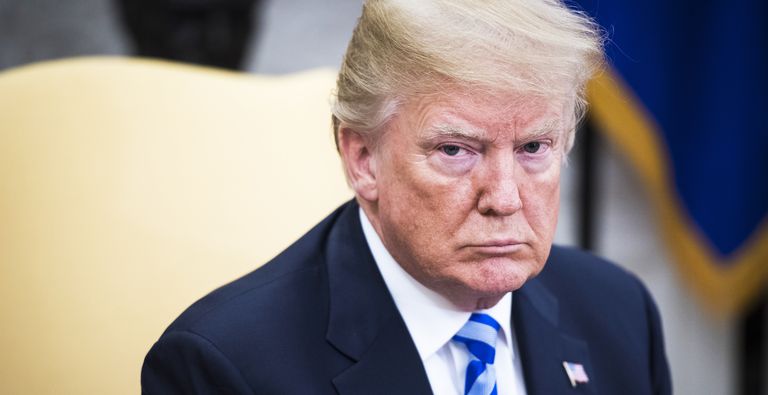 Economic Policy – Doing away with the Dodd-Frank Wall Street Reform Consumer Protection Act that was in place to protect us from the banks playing Russian roulette with our money. Yes you guessed it…another pending economic crisis on the horizon.
Immigration Policy – A land of immigrants from stolen land now want to restrict the immigration from what they deem undesirable places to try and thwart the inevitability of a more diverse population.
Family Separation Policy – Detain illegal immigrants at the border and separate their children from their families. I'm sure this policy won't create the next wave of terrorist that will be much closer now.
I think it's safe to say that we all hope our American Idols Paul Manafort, Micheal Cohen and Michael Flynn team up and sing the prettiest tune Robert Mueller has ever heard. Our collective sanity depends on hearing "Trump, you're FIRED!"
I'm Better Than You Because The SHSAT Said So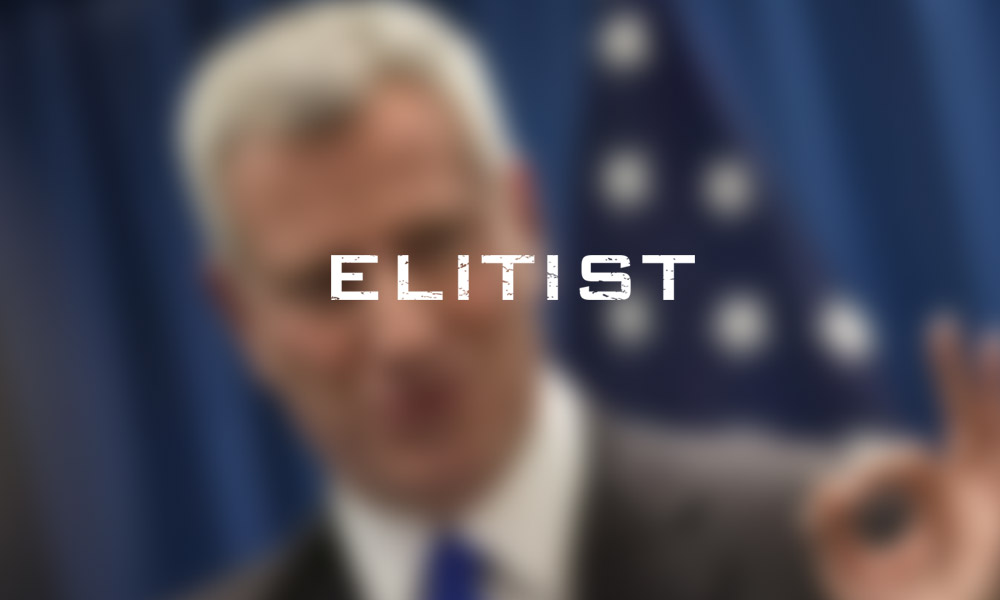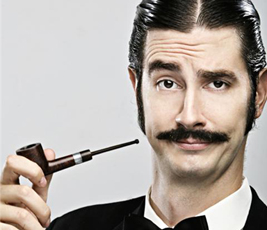 For the past week, Mayor Bill DeBlasio of New York City has proposed a gradual phase out of standardized testing for all specialized high schools. Reason being, the lack of minority students, specifically Af-Am and Latino students, who make up 70 percent of NYC public school student body but only have an 8% demographic representation in these schools. Within that time, many alumni have chimed in either in favor of or opposed to that suggested legislation. Regardless of stance, what I was most taken aback by was the level of hubris from all sides.
It's been eye opening watching alumni from my alma mater (Brooklyn Tech) engage in these discussions. It's akin to watching feudal lords debate the fate of commoners and peasants; "They should find their own way like we did." "We have a responsibility to help those that come after us." "Asians are predisposed to educational success because of their culture." "If Asians were culturally predisposed, they would've always been the majority." Mind you, these folk making all these assessments often have no direct connection to the demographic they champion or denigrate and regardless of stance, the level of arrogance (from all sides) left me a bit unnerved.
I've embraced that "elite" badge that comes with being labeled intelligent ever since it was bestowed upon me. After several decades of framing my intelligent, myopic lenses however, I may have lost sight of what it actually means.
Intelligent (Adjective)
Having or showing intelligence, especially of a high level; able to vary its state in response to varying situations, varying requirements, and past experience.
I won't re-litigate any of the predominant arguments because they really don't matter. What I will focus on is how we actually engage. For all the ingenious ideas and suggestions given, they were all provided from a 10,000 foot view looking down on those we are allegedly trying to help. Some alumni only seem to be able to dedicate hours of service to their school when it comes to drafting articulate responses in chat groups. When it comes to lifting the same Twitter fingers for some good old fashioned, grass roots participation however, "Tech Stark, Warden of the North and defender of all things Intellect", will be back after these messages.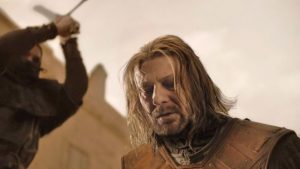 The sad truth is the main concern seems not for the middle school students nor the quality of education they currently receive. If we cared about the K-8 Pipeline, we would probably already be engaged in changing it or realize just how daunting a task change is. And if you believed the SHSAT should be changed or done away with, you probably would've been engaged in that struggle also. What seems more likely is that the outrage comes from our brand identity being threatened and the social vapor trail that come with that.
Although I shared those halls with thousands of students from varying backgrounds, it seems we all somehow missed each other. Brooklyn Tech championed academia but you were pretty much on your own when it came to social competence and quite frankly, some of us fell short. After witnessing scores of us try and outwit each other in rebuttal rather than help the community that shaped us, I'm left wondering what the benefit of all this "smartness" is if the application does not extend beyond debate and personal interests?
Sidebar: The most important aspect of the SHSAT is showing up. Prepared or not, it doesn't matter if you are not in attendance. We should probably apply participation to other aspects of our educational interests as well. Sam Adewumi is one such alumni engaged and getting results. Kudos to all those that are hands on and engaged in the ongoing educational struggles in all communities. It is appreciated.