Who's Sleeping With Your Man?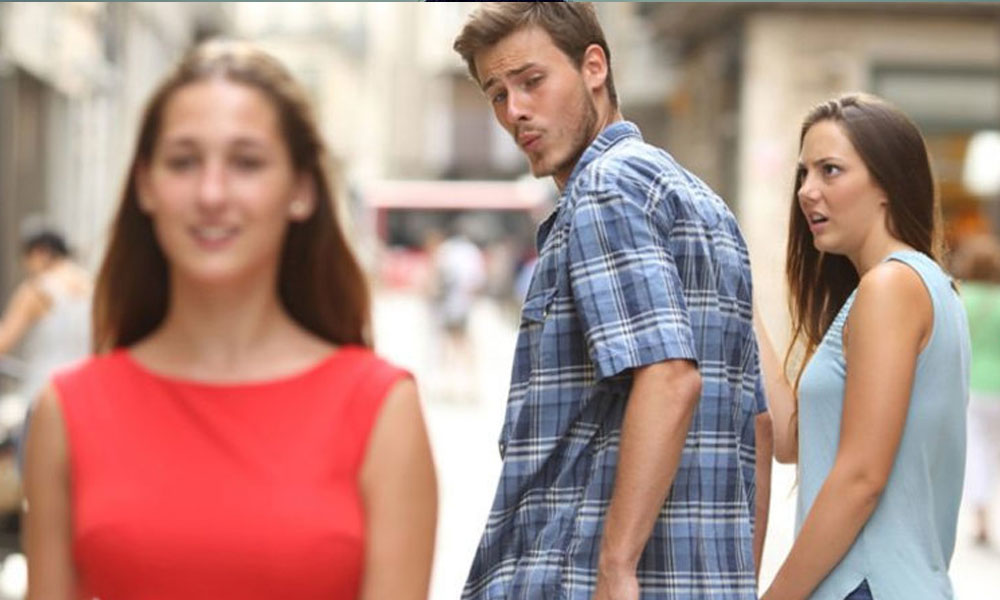 People who involve themselves in contracts without understanding the terms and conditions are bound to encounter issues down the line. Comprehending the obligations presented in a written or verbal doctrine is a basic (and primary) tenet of contract negotiations. You know exactly how many chicken nuggets are supposed to be in your value meal and you will graciously burn that Mc'Establishment to the ground should they misplace a single nug. Yet, we've all made the same mistakes when it comes to negotiating monogamous relationship contracts; No one ever addresses frequency!
Within the confines of a relationship, it is expected that you engage sexually with one, and only one, person. This stipulation is clear, concise and widely understood. No one discusses however, how much sex you would like to have with your partner. Funny how we speak of quality without batting an eyelash ("How was I?") but no mention of quantity. What good is amazing sex if it occurs as frequently as Game of Throne's episodes? If 7- 8 times a year is the net amount of sexual encounters with your mate, winter may be the only thing coming.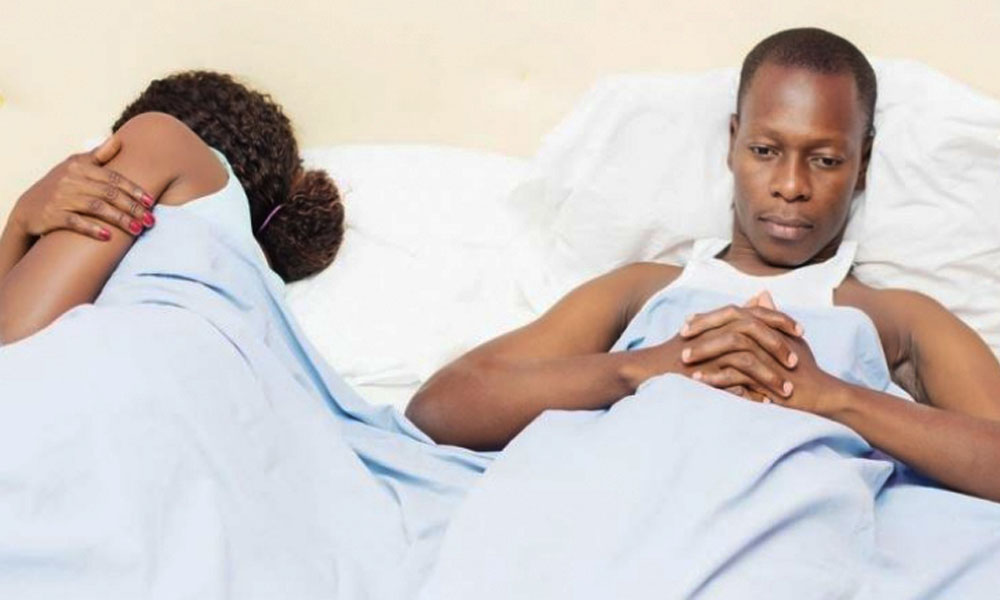 You wouldn't accept a job that told you what you would be doing but did not specify frequency or pay rate. It's also a recipe for disaster to expect an employee to show up whenever and wherever you requested. So how come we try to apply these unspoken rules to relationships and expect them to work?
If you knew your wife was only going to have sex once every 2 months, would you have married her? If you knew your husband wanted to have sex during every commercial break of every show, would you have married him? Some may say those levels of infrequency border ridiculous but given the amount of relationships that end as a result of infidelity in which infrequency plays a role, is it really a crazy notion to have the discussion to set and manage expectations?
What good is amazing sex if it occurs as frequently as Game of Throne's episodes?
Feeling your partner up, er…I mean out, which is most often common practice during the courtship phase, seems like a logical method of determining sexual frequency/compatibility. Unfortunately, you are probably having sex every free second you can get your hands on each other in the initial stages so to assume your sexual rampage will continue at that rate is almost a recipe for disaster. There aren't enough condoms at Walmart to sustain this pace and you may fracture her vertebrae attempting to do so. Blown backs aside, the best you can do is probably just have a conversation and hope both parties are honest with themselves and have at least assessed their own desires before attempting to make someone else responsible for fulling them.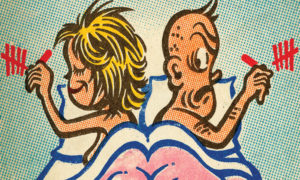 When dating, we tend to ask for what I believe to be idiotic requisites. Let me guess; you want to be with someone that is smart, funny, attractive, caring, etc.. What the hell does that even mean? Was there ever a time in your life that you (or anyone) were in search of an ignorant, troll faced heathen of a person to form a happy union? The answer is undoubtedly "Hell to the No!" You want someone to fit these qualifications as you see fit. It is very important that you always keep that in mind. There isn't a pool of candidates just sitting there that you can't seem to obtain. You are looking for something that is very specific and that you conjured up in your imagination. Don't get upset at an entire gender or the "Dating game" when you can't find what you are looking for. Maybe we should start asking questions and looking for actual building blocks relevant to a healthy relationship and not canned ideals of what a worthy mate should be.
 Sidebar; This article was not written to justify infidelity. The intent of this is to open dialogue to avoid future transgressions, not rationalize them. Its amazing what one discovers when you revisit desires you believe have been addressed but were only assumed. Sidebar Complete.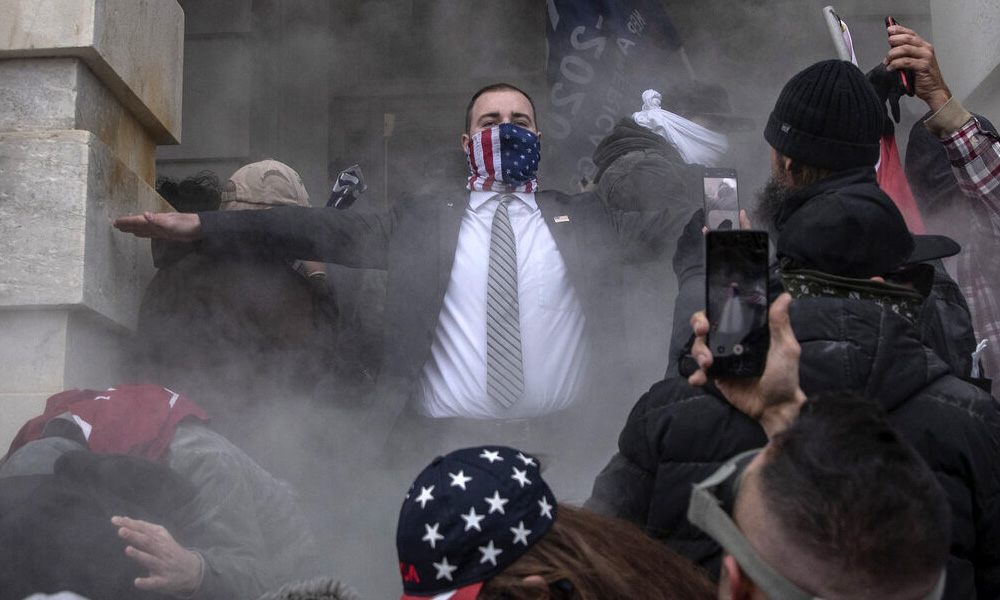 1. If a foreign government had pulled off what occurred on Capitol Hill last week, that nation would currently be a rubble laden parking lot, bombed into the stone-age.
2. If BLM had pulled off what occurred last week, we would currently be having conversations like "Y'all remember freedom?" and "You ONLY got shot 6 times?!! Sheeeeit. Everybody else got at least 9… yeah we all in the studio recording now…"
3. Why is the foreign policy response more stringent than domestic policy when the threat is much worse due to proximity?
4. Why is the current law enforcement response akin to aiding and abetting simply because the assailants resemble, and in some cases are "law" enforcement? Do bullets not kill when your cousin is the shooter?
5. True privilege is complaining about your rights taken away right AFTER and BECAUSE you used those rights to violate others. Rights were granted by LAW and as such, can be rescinded… by LAW! Why does this even have to be explained?
Sidebar: For future reference, this is how you properly storm the Capitol! With Beyonce and legal votes!! Ahhhh 2012. The good old days! Make Inaugurations Great Again (MIGA Please!!) Sidebar Complete.
Reluctant to get the Vaccine?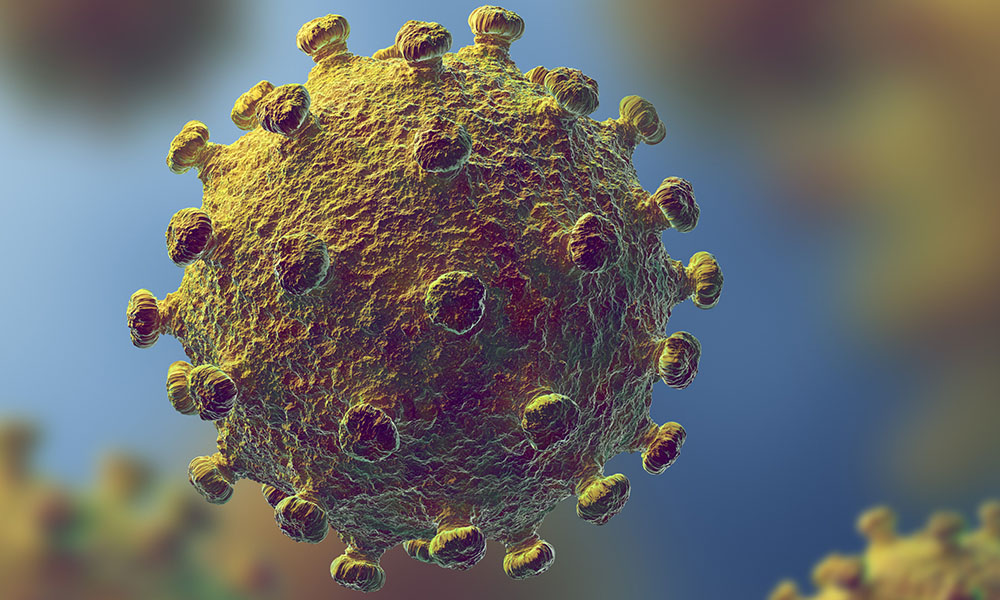 Do me a favor, Open your fridge door and tell me if you have any insight into the regulation of those products and how they got there?
Whatever vaccine you decide to take (or not take) will probably be more federally regulated and scrutinized than 90% of the items you currently ingest. You share joints with people, eat food with ingredients you can't pronounce, order wigs and sweaters from all over the world in the name of fashion, then turn around and loudly protest and profess about a vaccine and science, some thing of which you know little about.
Here's the fun part; you don't want to take it but you DEFINITELY want to commingle with those who have taken it as precaution and those who are still susceptible. Why? Because f*ck 'em that's why! Must be nice to not care about others while simultaneously requesting they respect your choices.
I would be riding with y'all if you actually had control, but more importantly, CONCERN for all things consumed prior but we seem to lapse our standards when there is a clear and direct benefit to our preexisting lifestyle. Y'all are wild inconsistent!!
Sidebar; Most of us will die of complications from a poor diet, alcohol and cigarettes but I don't see anyone putting the BBQ sauce down or skipping happy hour. Sidebar Complete.
November 16th – Trump Wins!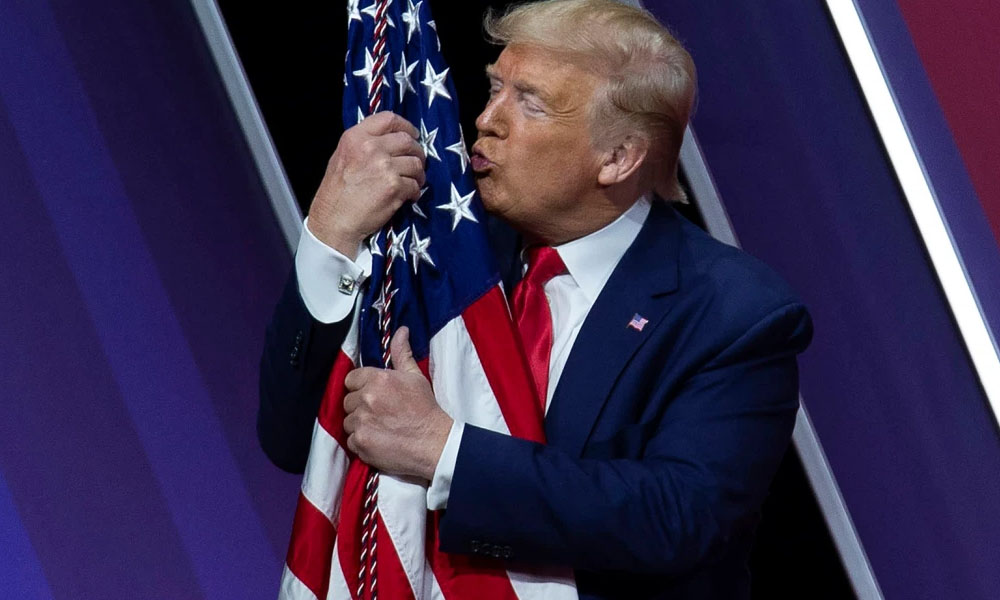 Well, it's official; President Donald Trump wins again!
While former Vice-President Joe Biden received more votes than any candidate ever, including winning the controversial electoral college, incumbent Trump has declared victory on Twitter as recently as this morning when he proclaimed "I WON THE ELECTION!"

And this is great news for the over 70 million of us that voted for Trump. We saw our horse lose the race, saw it confirmed, and yet here we are in the Winner's Circle… again! There is a God, and thankfully it's the one I believe in and not one of the weird ones.
Make America great again, AGAIN!
I'm sure I speak for millions of Americans when I say we look forward to four more years of keeping America great. Let's face it, America was a shithole country four years ago before Trump made it great again. He promised that we'd be sick of all the winning, and he was, as always, right.
I'm praying that we can all look forward to four more years of the same kind of peace, harmony, and fair distribution of wealth we have enjoyed during his first term. Covfefe!!