We caught up with ECR Music Group owner and recording artist Blake Morgan to talk about the new restored and remastered version of his sophomore album Burning Daylight. 

As someone who's been following your work for a while, I always felt there was a huge leap between Burning Daylight and the more nuanced Diamonds in the Dark. This reissue seems to equalize those records, illuminating some gradations lost in the original mix of Burning Daylight. It's a tighter and more focused record now that sits comfortably among your best work. But you didn't George Lucas it. There's no re-recording or alternative takes, right?
[Laughs] No, no––unlike Han Solo in Lucas' newer version, I'm proud to say that I still shoot first and there are no awkward scenes with a new and computer generated Jabba the Hutt. To be clear: no retakes, no re-recording, no autotune, no "sweetening," no auto-tempo. None of that. In truth, I started with the original multi-tracks of the record and remixed each song from scratch. I think the result is a really striking one. I agree it does feel much tighter and more focused, much more natural, and it adheres more to its analog nature (it was originally cut to tape). Because of that, I feel the songwriting is now able to jump forward and into view better than ever.
I have to say, this is how I always wanted the record to sound when I was first making it. So in truth, this isn't a departure from the original plan for Burning Daylight––quite the contrary––it's a better implementation of the original one.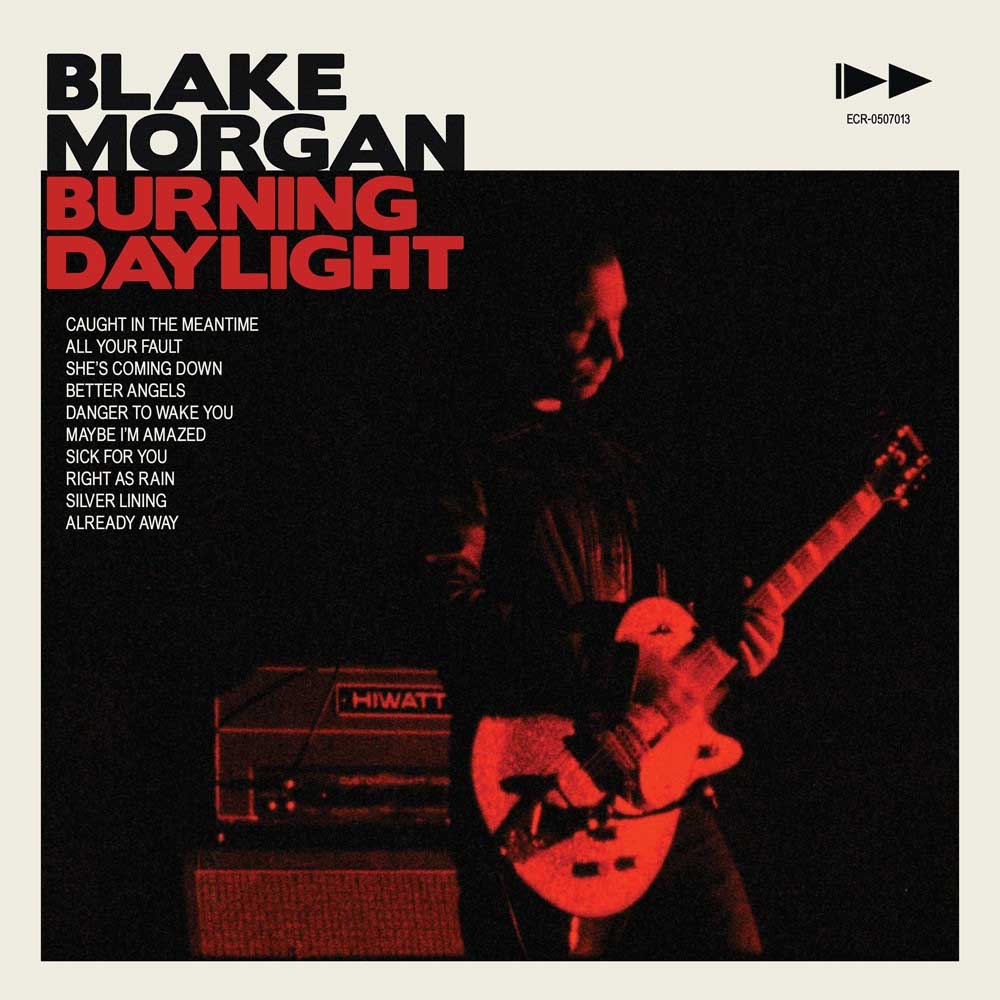 The original Burning Daylight was released thirteen years ago. Do you still connect to those songs?

I really do, and I'm so glad of that. Those songs really matter to me and I think they're reborn with this new mix. I feel a great mix should almost go unnoticed, the way a great film should be transparent. We don't want to leave a movie saying, "Wow, that was so well made!" We want to leave a movie emotionally affected because of how it was made, whether our ribs hurt from laughing or our eyes are red from crying. We want to leave saying, "Hey, can we go somewhere and just talk about this for a while?" I think the depth and emotion in the songs on Burning Daylight has been unveiled. I really love believing in them again. For me, it's like the windshield in front of the songs has been wiped clean with this mix, and they've been newly revealed.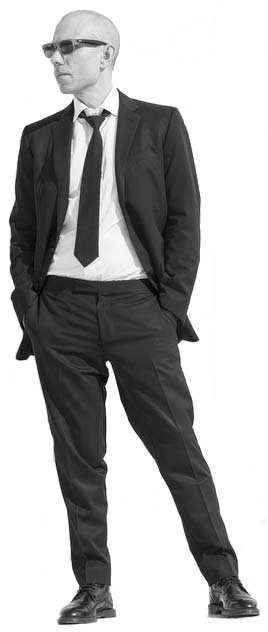 The new mix really showcases the musicianship behind the songs. From your vocals, guitar, and keys, to that kick-ass rhythm section of Jonathan Ellinghaus (drums) and John Turner (bass). It sounds like a whole new record. Have they heard the new mix?
Thanks so much, I feel that way too. They certainly have heard it––they poured their hearts and souls into this record from the beginning, and they've both been invaluable in accomplishing this new mix. Jon and JT are two extraordinary musicians I've had the fortune of working with for a long time. They've never sounded better than they do on these tracks.
Jon always plays drums like a songwriter (because he is one), and he's completely selfless in the process. All he cares about is getting the songs across and contributing what he can to achieve that. And he does so, unlike any drummer I've ever worked with.
JT has taught me more about the bass guitar––and probably music in general––than anyone I know, and his ears for a mix are invaluable to me. Seriously, I have not finished a mix on a record in the past 15 years without seeking his counsel. He's one of the only people in the world who can convince me I'm wrong in five words or less, and I'm so grateful for it. Not to be overlooked, JT is also singing his tail off on this record––he's doing almost all of the backing vocals. Rebuilding this record from the ground up wouldn't be possible without the foundation that those two musicians provided. The upper architecture of the arrangements on the record really shine now, but it's all because it's laid on top of Jon and JT's work. Same with my vocals. Who wouldn't want to sing their lungs out on top of a foundation like that!
Can we expect to see any of your other albums get the remaster treatment?
Yes––in fact each of my four albums will be re-issued in the coming months. The impetus was the combination of my record label, ECR Music Group, securing a new worldwide distribution deal with SONY/Orchard, and me personally signing a new music publishing deal with Modern Works Music Publishing. Those two developments made me think, "Well if I was ever going to go back and look under the hood of my recorded catalog, now would be the time." That's really what fueled this whole remaster-and-reissue idea.
"This is how I always wanted the record to sound."
So, following Burning Daylight, my debut album, Anger's Candy, will be re-released worldwide on October 26th, Silencer on November 16th, and Diamonds In The Dark on December 7th. (Silencer is also getting the full remixed-and-remastered treatment like Burning Daylight, and I'm thrilled about it too.) Revisiting Anger's Candy and working on that remaster was a unique trip (it was originally mastered by the great Ted Jensen at Sterling Sound), and I feel like it's been given a really beautiful new lift. The artistic arc between it, Burning Daylight, and the albums that followed has never felt so satisfying to me. This has been a once-in-a-lifetime opportunity for me to be able to honor the work that the earlier versions of me did, while also using all the artistic tools I now possess in doing so. It's been moving, and joyful. These past few months rank among the best I've ever spent in music.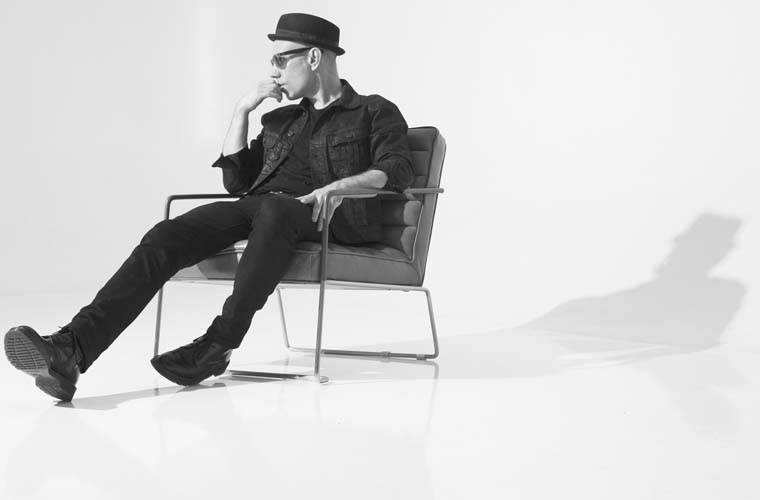 Your continuing residency on Stage 3 of Rockwood Music Hall is one of the best tickets in town. There's always a lot of love in the room. You recently featured some super talented special guests like Tracy Bonham, Jesse Harris, and Chris Barron, to name a few – opening my eyes to those folks in a whole new way. I know you do a lot of touring in and out of the states, but I get the feeling the Rockwood residency is particularly special for you. Am I right?
Without exaggeration, it's changed my musical life. All of the nearly 100,000 miles of touring I've done over the past three years is because of the Rockwood residency. It caught on early in its first year––much to my surprise I might add––and once it did, it gave birth to touring opportunities I've never had before. Close to 150 concerts on both sides of the Atlantic now, and more to come. I certainly never expected to sell out three years of shows at Rockwood, or to even have three years of shows at all. Now, we're starting the fourth year, and I will keep doing it, happily, for however long people keep showing up.
"These past few months rank among the best I've ever spent in music."
To be able to have a musical home in New York City has been a dream of mine since I was a boy (I used to go see Les Paul at Fat Tuesday's where he'd play for 50 people every Monday night). Now, I have a home of my own (and what a home!) with incredible guests––many of whom have become dear friends––and an audience who brings an energy to that special room like none I've ever known.
The residency has given me a chance to stretch and grow as an artist, and to try things I wouldn't be able to otherwise. The whole "storytelling" part of the show, for example, is something I never used to do, and now it's an indispensable feature of both my Rockwood show, and my show on the road. Performing brand new songs at almost every show is also new for me, and perhaps the best and most valuable part of the whole experience. I have a busy musical life, what with running my label, producing and recording other artists, etc., and finding time to write can be a challenge. As the saying goes, "the shoemaker's shoes always get fixed last." But this residency has put me on the schedule with myself in a way that's changed everything for me. It's a show I have to do, and do well, every 8 weeks rain or shine. I love that. As Duke Ellington once said, "I don't need time. What I need is a deadline."
* * *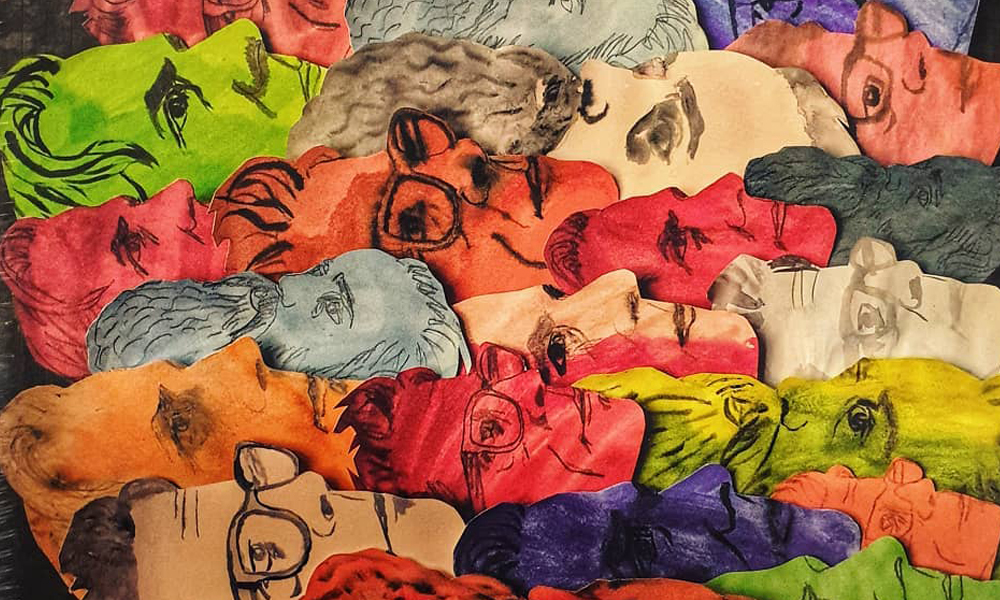 Calexico and Iron & Wine haven't made a record together since the In the Reins EP in 2005.  This month, Sam Beam, Joey Burns, and John Convertino have released their long overdue follow up, Years to Burn – eight beautiful tracks pleasantly far-removed from what passes for folk/country these days. I caught them at Celebrate Brooklyn a few weeks ago and dug them despite being surrounded by chatty Brooklynites.
What are other folks saying?
Social Media Forces the Youth to Push Bubble Gum Music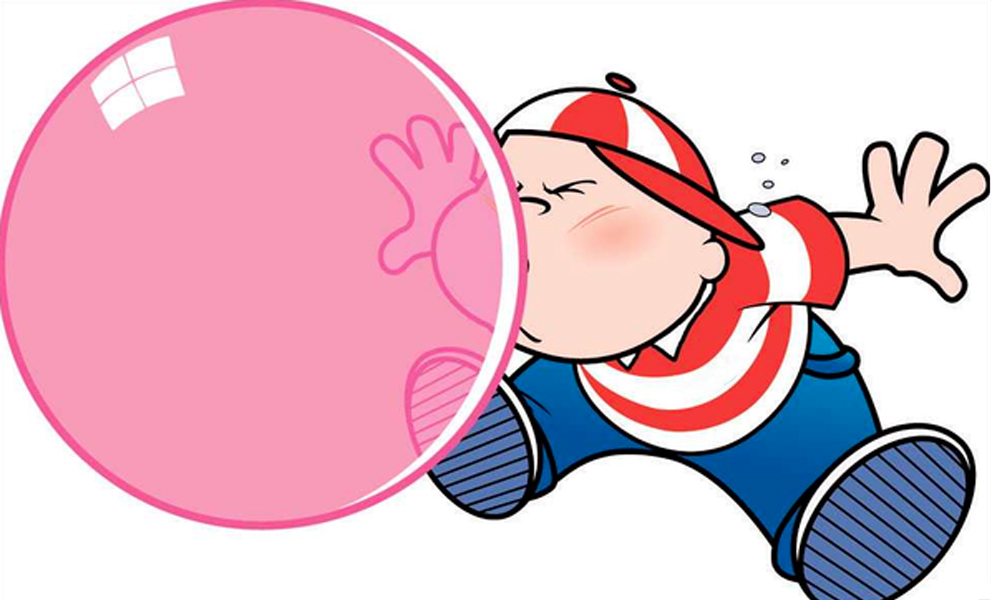 Like the setting of the sun, older generations have routinely criticized music of the now. However, something feels different in 2019 with this, "conversion to criticism," happening at a more rapid pace than ever before. In theory, as a 27-year-old, I really shouldn't be writing this article, right? I should be totally ingrained into the nucleus of the music being popularized today by America's youth, and to be honest, until recently, I have been. In the ether of facebook comments, during the last year or so, I've defended new school artists, the likes of Lil Pump. But I'm sorry, I'm waving my own metaphoric white flag. I can't take it anymore.
The breaking point for me has catalyzed from the viral smash hit songs that have speeded into popular culture like comets within the last few years. The song "Mo Bamba," for example, where did that even come from? I've literally never in my life heard of the artist behind the song, Sheck Wes, but damn, that song somehow took over my entire existence in the summer of 2017… And I have no idea how!
OK, before this becomes another guy rambling on about how bad the youth's taste in music is, I want to tap on the brakes. I'm not actually blaming the kids… Na, not at all. It's not their fault. It's the fault of social media. I'm pointing the finger at the likes of Instagram, Snapchat, Tik Tok, Facebook, etc. The universe these platforms create force these kids to gravitate towards bubble gum music.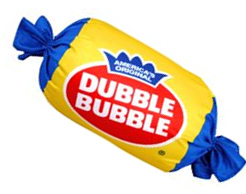 Let me clarify what I mean by bubble gum music. You probably are picturing some pop star with bleached blonde hair and dark blue eye-shadow, but this term transcends genre and the likes of Britney Spears. To me, bubble gum music is music that reflects the exact experience of chomping down on a big wad of Dubble Bubble; extremely tasty, almost too tasty, like instant cavity tasty, but after maybe 35 seconds you're ready to spit it out. This Dubble Bubble experience mirrors the exact formula that launches a song into the viral stratosphere; uber-catchiness, mindless easy to remember and repeat chorus' that you'll grow sick of in a matter of days.
Social media has altered the very nature of how kids interact. We can all see this happening. There is already scholarly research delving into how social media affects young people. We observe how it shapes their social lives, their mental state, but I haven't noticed anyone talking about is how it's affecting their music.
Think about it, you're 17, you and all your friends spend all day sending each other funny videos and pictures on Snapchat. You chat all day on Instagram, tagging each other in videos and memes you think will make everyone in your friend group laugh. Oh, and there's this catchy song soaring around the internet too, so of course you tag all your friends in it. Then you send them all a video of you dancing and singing along to it. They all send response snaps with the catchy, viral song bumping in the background. Pure Dubble Bubble. The angsty teen sitting in their room, alone, listening to CDs, cassettes, records, hell, even an iTunes library circa 2007 isn't really a thing anymore. That angsty teen used to be a cliche, but soon we'll be taking our kids to the Guggenheim to see a live action "Untitled" exhibit of a teenage girl, alone in a room, placing CDs into a boombox.
Let's just go ahead and open the Pandora's box that is the viral dance challenge. The internet dance challenge phenomenon is the definition of a bubble gum music factory. For those who aren't familiar with a dance challenge, an easy to do dance becomes associated with a certain song. People film themselves doing said dance with said catchy song playing in the background. Then millions of people do the exact same thing, post it on their respective social media, and boom you've got yourself a viral dance challenge. Two examples of recent big time dance challenges were, The Mannequin Challenge and The Harlem Shake. Now do not get me wrong, I love a good dance challenge. I really don't know of anyone who enjoys doing goofy dances to catchy music more than me, but not for a song every other week! We used to get some space between dance crazes. Even in the 2000s, we had a four year gap between the two biggest hip-hop dance videos "Crank That" by Soulja Boy, released in 2007, and "Teach Me How to Dougie" by Cali Swag District (2011).
The other big issue with viral dance challenges is they often take songs that are actually good, and scar them on your auditory cortex. Take Drake's 2018 summer smash, "In My Feelings." It's a quality song that features a succulent piano intro on the music video version of the song, fire interlude vocals by the Miami female rap duo City Girls, and thoughtful samples from New Orleans rappers Magnolia Shorty and Lil Wayne. The song bumps, there is no denying it. But the song became a viral dance challenge and we all began to shut it off immediately whenever it came on the radio or our Spotify playlist. "In My Feelings" should have been a song with legs. A song we jammed to for a long time to come, a potential hip-hop banger classic. But social media killed it.
Migos' 2016 song "Bad and Boujee" is another example of social media hurting a good thing. The song became an internet sensation after viral memes and videos accompanied it's release. We began to hear the song everywhere, over and over again. Because people were so over-saturated by "Bad and Boujee" the masses didn't take time to really listen to and appreciate the album that hosted the song "Culture" which was actually a fine piece of work. That's sad. Social media is pushing repetitiveness to unhealthy levels.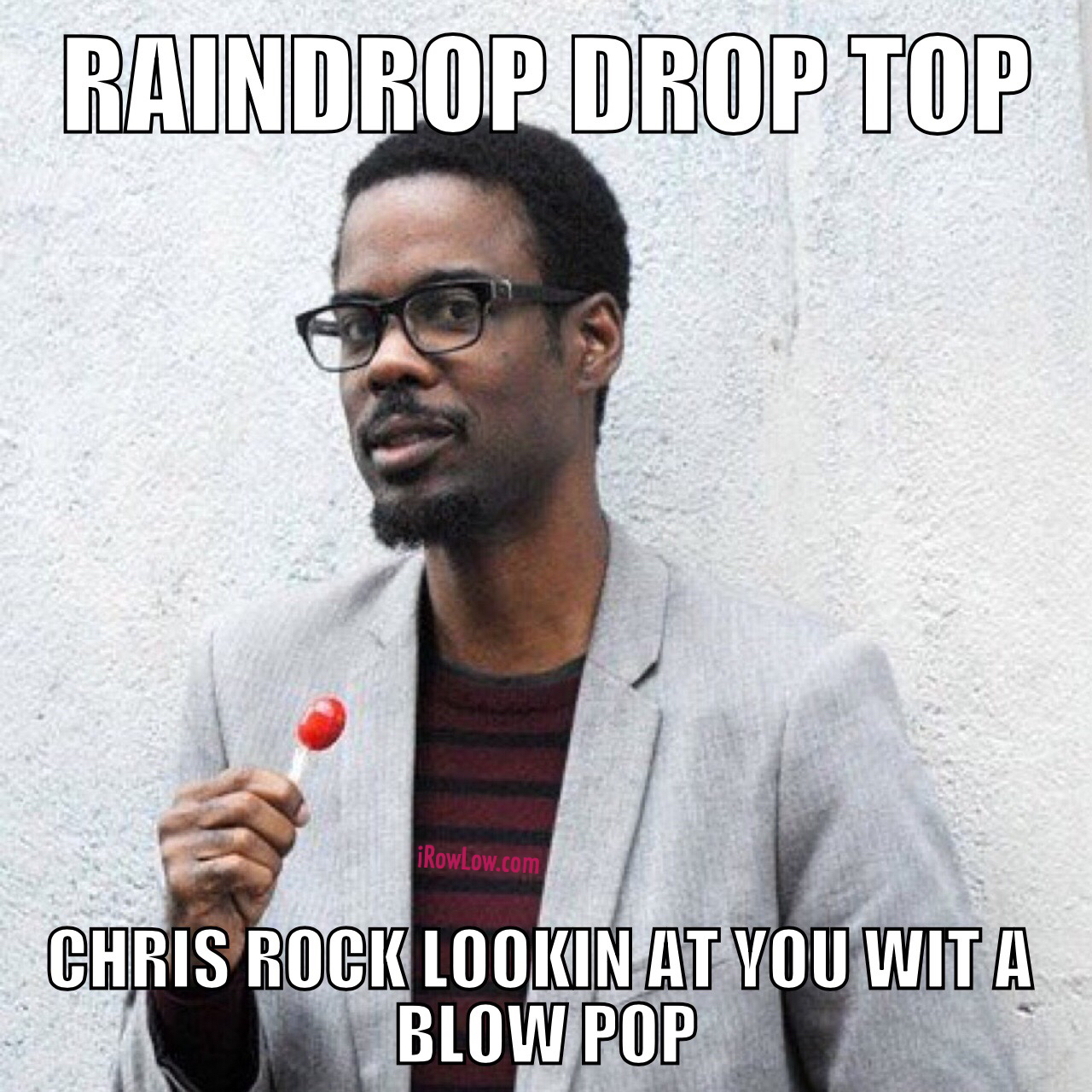 The scary thing is that musicians and music executives have caught onto the massive impact social media is having on music. Music lives and dies on streaming in 2019, and social media often drives those streams. Making an album, which is usually a fuller and more nuanced piece of art, is becoming obsolete because one song can now make you more money than an entire album. Consider, for example, Sheck Wes' debut album Mudboy which had on it his smash hit discussed above, "Mo Bamba." The entire album minus "Mo Bamba" (13 songs combined) currently have 365,404,069 less plays than "Mo Bamba" (one song). "Mo Bamba" has 441,869,712 plays while all 13 other songs combined only have 76,465,643. CNBC estimates that Spotify pays out about $.006 per stream. That means Sheck Wes/his record company made about $450,000 from the 13 other songs on the album and about $2.6 million for just one song, "Mo Bamba." This single ruling music culture wasn't even the norm 10 years ago when record companies wanted you to buy full albums on iTunes because the .99 cent singles didn't match the profit from people purchasing full albums. And obviously, during the vinyl and CD era, albums were king. Record companies are beginning to structure their entire business model off of viral songs. So by the looks of it, we can only expect these trends to intensify and the music to become subjugated even more by the bubble gum model.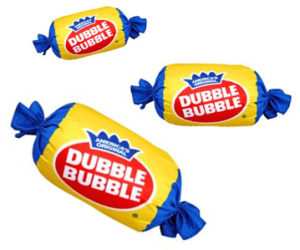 Let me make clear that I'm as conflicted as anyone. I'm not saying I don't like these viral songs or artists. The songs are catchy. Is there talent in creating a catchy song, of course. I think a lot of these artists are really talented. I'm just saying, overall, the releases aren't great pieces of music. And that's fine. There is a space for that type of entertainment and I consume it and enjoy it. The problem arises when, everywhere you look, every piece of music is an attempt to mimic the viral song structure. The songs are being forced and modeled by a the social media market, and the songs that are sticking, more often than not, are the songs that mean nothing.
Now… please excuse me as I go listen to "Old Town Road" and make a dance video to it on my Instagram.
New Music – The Raconteurs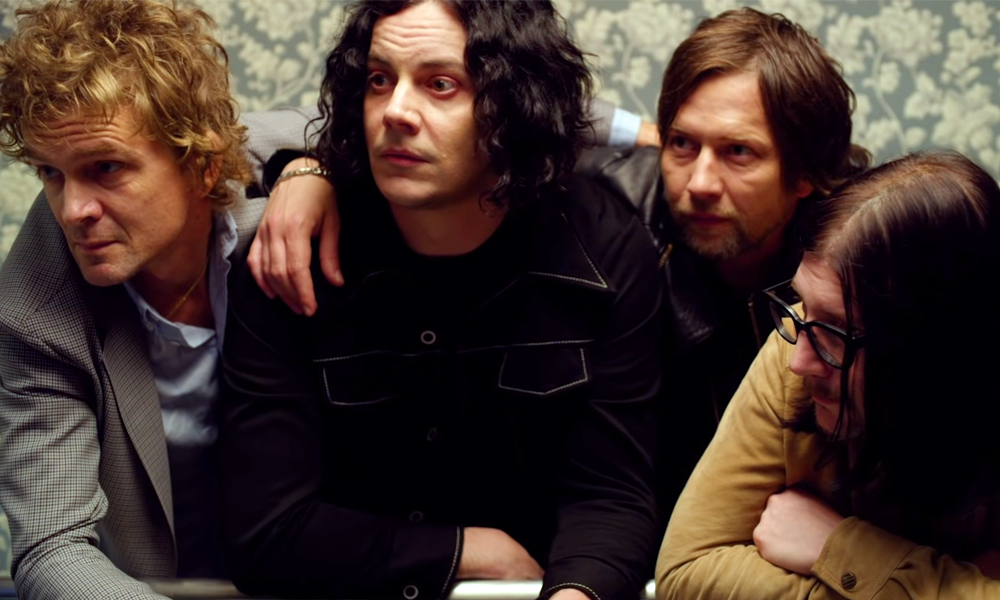 The Raconteurs have released three singles in the ramp up to Help Us Stranger, their first record of new material since 2008's Consolers of the Lonely.
Formed in Detroit in 2005, Jack White (vocals, guitar), Brendan Benson (vocals, guitar), Jack Lawrence (bass guitar), and Patrick Keeler (drums) are now based in Nashville, headquarters of White's iconic Third Man Records.
The video for "Sunday Driver" features some truly trippy visuals that bolster the band's epic 70's rock sound. The video for the title track starts like an old timey shellac and explodes into a driving rhythmic machine that eschews anything you'll likely hear on modern radio. "Now That Your Gone" continues the band's positive refraction of traditional blues through a modern lens.
Help Us Stranger drops June 21st.