We caught up with ECR Music Group owner and recording artist Blake Morgan to talk about the new restored and remastered version of his sophomore album Burning Daylight. 

As someone who's been following your work for a while, I always felt there was a huge leap between Burning Daylight and the more nuanced Diamonds in the Dark. This reissue seems to equalize those records, illuminating some gradations lost in the original mix of Burning Daylight. It's a tighter and more focused record now that sits comfortably among your best work. But you didn't George Lucas it. There's no re-recording or alternative takes, right?
[Laughs] No, no––unlike Han Solo in Lucas' newer version, I'm proud to say that I still shoot first and there are no awkward scenes with a new and computer generated Jabba the Hutt. To be clear: no retakes, no re-recording, no autotune, no "sweetening," no auto-tempo. None of that. In truth, I started with the original multi-tracks of the record and remixed each song from scratch. I think the result is a really striking one. I agree it does feel much tighter and more focused, much more natural, and it adheres more to its analog nature (it was originally cut to tape). Because of that, I feel the songwriting is now able to jump forward and into view better than ever.
I have to say, this is how I always wanted the record to sound when I was first making it. So in truth, this isn't a departure from the original plan for Burning Daylight––quite the contrary––it's a better implementation of the original one.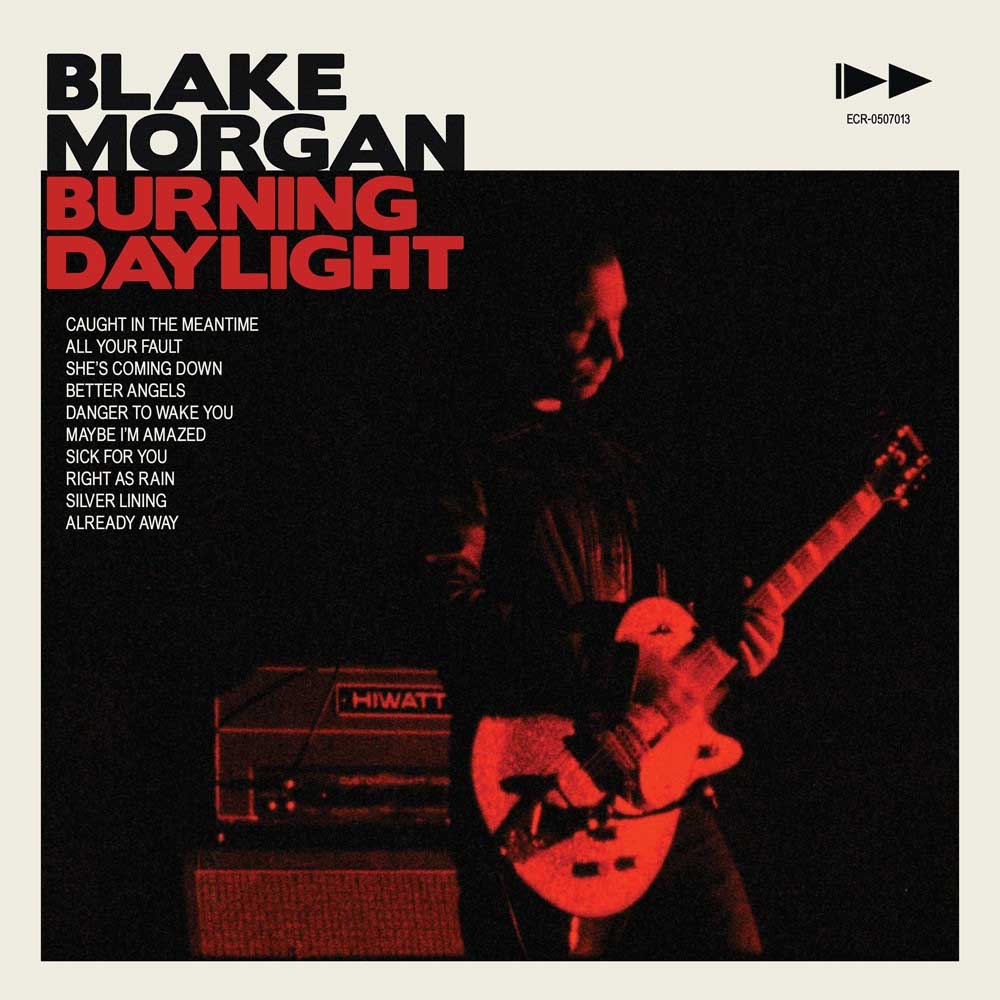 The original Burning Daylight was released thirteen years ago. Do you still connect to those songs?

I really do, and I'm so glad of that. Those songs really matter to me and I think they're reborn with this new mix. I feel a great mix should almost go unnoticed, the way a great film should be transparent. We don't want to leave a movie saying, "Wow, that was so well made!" We want to leave a movie emotionally affected because of how it was made, whether our ribs hurt from laughing or our eyes are red from crying. We want to leave saying, "Hey, can we go somewhere and just talk about this for a while?" I think the depth and emotion in the songs on Burning Daylight has been unveiled. I really love believing in them again. For me, it's like the windshield in front of the songs has been wiped clean with this mix, and they've been newly revealed.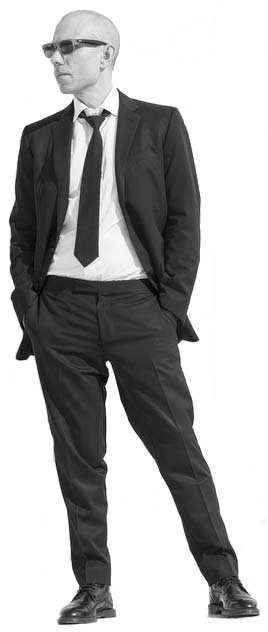 The new mix really showcases the musicianship behind the songs. From your vocals, guitar, and keys, to that kick-ass rhythm section of Jonathan Ellinghaus (drums) and John Turner (bass). It sounds like a whole new record. Have they heard the new mix?
Thanks so much, I feel that way too. They certainly have heard it––they poured their hearts and souls into this record from the beginning, and they've both been invaluable in accomplishing this new mix. Jon and JT are two extraordinary musicians I've had the fortune of working with for a long time. They've never sounded better than they do on these tracks.
Jon always plays drums like a songwriter (because he is one), and he's completely selfless in the process. All he cares about is getting the songs across and contributing what he can to achieve that. And he does so, unlike any drummer I've ever worked with.
JT has taught me more about the bass guitar––and probably music in general––than anyone I know, and his ears for a mix are invaluable to me. Seriously, I have not finished a mix on a record in the past 15 years without seeking his counsel. He's one of the only people in the world who can convince me I'm wrong in five words or less, and I'm so grateful for it. Not to be overlooked, JT is also singing his tail off on this record––he's doing almost all of the backing vocals. Rebuilding this record from the ground up wouldn't be possible without the foundation that those two musicians provided. The upper architecture of the arrangements on the record really shine now, but it's all because it's laid on top of Jon and JT's work. Same with my vocals. Who wouldn't want to sing their lungs out on top of a foundation like that!
Can we expect to see any of your other albums get the remaster treatment?
Yes––in fact each of my four albums will be re-issued in the coming months. The impetus was the combination of my record label, ECR Music Group, securing a new worldwide distribution deal with SONY/Orchard, and me personally signing a new music publishing deal with Modern Works Music Publishing. Those two developments made me think, "Well if I was ever going to go back and look under the hood of my recorded catalog, now would be the time." That's really what fueled this whole remaster-and-reissue idea.
"This is how I always wanted the record to sound."
So, following Burning Daylight, my debut album, Anger's Candy, will be re-released worldwide on October 26th, Silencer on November 16th, and Diamonds In The Dark on December 7th. (Silencer is also getting the full remixed-and-remastered treatment like Burning Daylight, and I'm thrilled about it too.) Revisiting Anger's Candy and working on that remaster was a unique trip (it was originally mastered by the great Ted Jensen at Sterling Sound), and I feel like it's been given a really beautiful new lift. The artistic arc between it, Burning Daylight, and the albums that followed has never felt so satisfying to me. This has been a once-in-a-lifetime opportunity for me to be able to honor the work that the earlier versions of me did, while also using all the artistic tools I now possess in doing so. It's been moving, and joyful. These past few months rank among the best I've ever spent in music.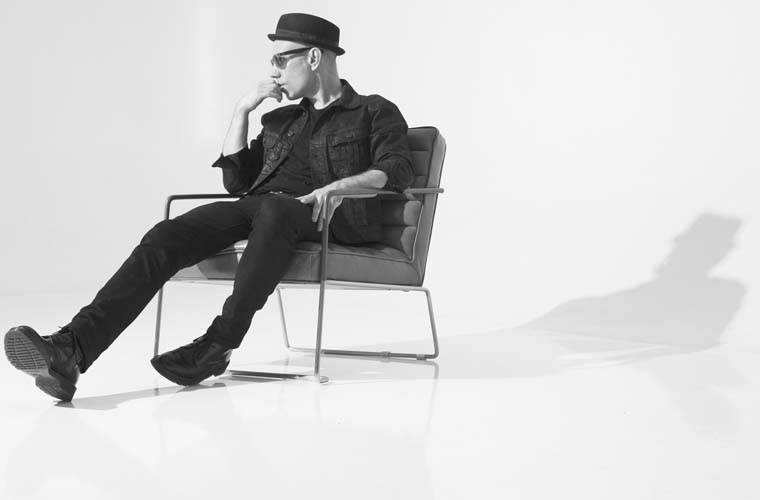 Your continuing residency on Stage 3 of Rockwood Music Hall is one of the best tickets in town. There's always a lot of love in the room. You recently featured some super talented special guests like Tracy Bonham, Jesse Harris, and Chris Barron, to name a few – opening my eyes to those folks in a whole new way. I know you do a lot of touring in and out of the states, but I get the feeling the Rockwood residency is particularly special for you. Am I right?
Without exaggeration, it's changed my musical life. All of the nearly 100,000 miles of touring I've done over the past three years is because of the Rockwood residency. It caught on early in its first year––much to my surprise I might add––and once it did, it gave birth to touring opportunities I've never had before. Close to 150 concerts on both sides of the Atlantic now, and more to come. I certainly never expected to sell out three years of shows at Rockwood, or to even have three years of shows at all. Now, we're starting the fourth year, and I will keep doing it, happily, for however long people keep showing up.
"These past few months rank among the best I've ever spent in music."
To be able to have a musical home in New York City has been a dream of mine since I was a boy (I used to go see Les Paul at Fat Tuesday's where he'd play for 50 people every Monday night). Now, I have a home of my own (and what a home!) with incredible guests––many of whom have become dear friends––and an audience who brings an energy to that special room like none I've ever known.
The residency has given me a chance to stretch and grow as an artist, and to try things I wouldn't be able to otherwise. The whole "storytelling" part of the show, for example, is something I never used to do, and now it's an indispensable feature of both my Rockwood show, and my show on the road. Performing brand new songs at almost every show is also new for me, and perhaps the best and most valuable part of the whole experience. I have a busy musical life, what with running my label, producing and recording other artists, etc., and finding time to write can be a challenge. As the saying goes, "the shoemaker's shoes always get fixed last." But this residency has put me on the schedule with myself in a way that's changed everything for me. It's a show I have to do, and do well, every 8 weeks rain or shine. I love that. As Duke Ellington once said, "I don't need time. What I need is a deadline."
* * *
A Rapper's Freshman or Sophomore Album is Usually Their Best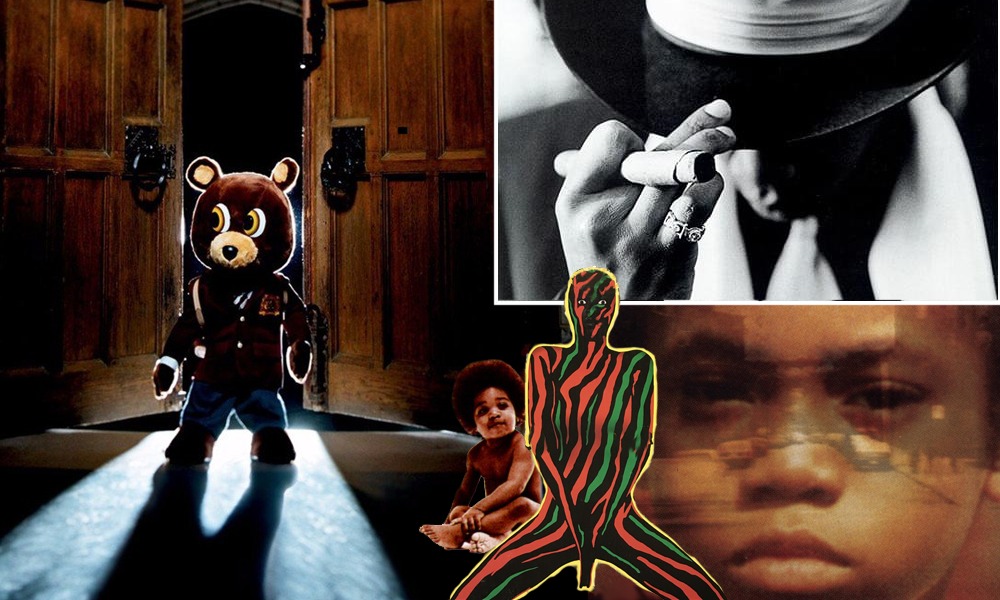 Criticism has always been a part of our musical world –  but as hip-hop has become a central component of popular music, critique has intensified.
Who's your top 5, dead or alive?
Is 50-Cent a top 25 MC?
Who's the best lyricist?
Does lyricism even matter?
Hip-hop has created a pastime out of criticism. A fun sphere where everyone can debate and discuss. It has built a sub-culture that I love. A place where art can be explored.
However, in all the discussion and examination of hip-hop, a theory glares out to me that has been relatively ignored: A rapper's freshman or sophomore album is usually their best piece of work.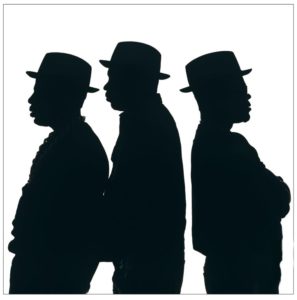 Here's my case.
While art and music is a highly subjective field, we have created things that help objectify it. Music publications and blogs; we read Rolling Stone, Complex, The Source, etc., all of which help analyze and objectify music. We may also have certain media personalities, critics, or even artists/celebrities that we look to for opinion.
I remember as a high school freshman in 2007, sitting down in front of my TV and watching hip-hop media folks on MTV list the "Hottest MCs in the Game." While I didn't agree with every rank, I still saw their list as a sort of holy guide.
hip-hop has created a pastime out of criticism
Whether you agree with other's opinions or not, you can't deny that we are constantly looking for ways to objectify music. So why not use these attempts at objectifying music to help prove my objective theory that a rapper's freshman or sophomore album is usually their best.
In 2012, Rolling Stone published their list of the "500 Greatest Albums of All Time." I combed through that list for the hip-hop albums and pulled a top 10 hip-hop albums ranking from their larger list.
The list is as follows:
It Takes a Nation of Millions to Hold us Back (1988) – Public Enemy
Late Registration (2005) – Kanye West
Raising Hell (1986) – Run DMC
Ready to Die (1994) – The Notorious B.I.G.
The Chronic (1992) – Dr. Dre
Straight Outta Compton (1988) – N.W.A.
Low End Theory (1991) – A Tribe Called Quest
Licensed to Ill (1986) – Beastie Boys
Paid in Full (1987) – Eric B. & Rakim
Run-D.M.C. (1984) – Run DMC
Of those top 10 albums, 9 out of 10 are the artist's first or second album. The only album that breaks the mold is Run DMC's Raising Hell.
Let's take my own personal top 5 favorite rappers/rap groups list; which is as follows:
Nas
A Tribe Called Quest
Kanye West
Jay-Z
Cam'ron
Now my favorite album from each artist:
Illmatic – Nas
Midnight Marauders – Tribe
Late Registration – Kanye West
Reasonable Doubt – Jay-Z
Purple Haze – Cam'ron
3 out of 5 of those albums are a freshmen or sophomore release. Purple Haze and Midnight Marauders break the mold.
we are constantly looking for ways to objectify music
Now, you may be saying, "Hey! He just wrote whatever albums he wanted to make sure the majority fell in his theories favor!" Well, I also asked two of my hip-hop head friends to list their top 5 rappers, along with their congruent favorite album from those artists.
Here are their results:
Friend #1's Top 5
(He didn't want to give me an all-time list. Instead he gave me a kind of new millennium top 5)
Kendrick Lamar
J Cole
Drake
Lil Wayne
Big Sean
Favorite album from each artist:
Good Kid, M.A.A.D City – Kendrick
Born Sinner – J Cole
Take Care – Drake
Tha Carter II – Lil Wayne
Finally Famous – Big Sean
4 out of 5 of those albums are a freshmen or sophomore release. Tha Cater II was Wayne's 5th studio album, but let's be honest, Wayne is an enigma in many ways.
Friend #2's Top 5
Outkast
The Notorious B.I.G.
Nas
Jeezy
T.I.
**Can you tell he's from Atlanta?
Favorite album from each artist:
ATLiens – Outkast
Ready to Die – The Notorious B.I.G.
Illmatic – Nas
Thug Motivation 101 – Jeezy
T.I. vs T.I.P. – T.I.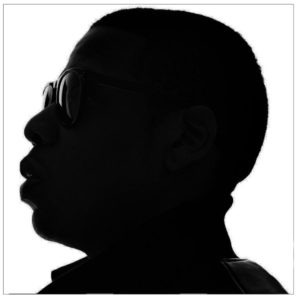 4 out of 5 of those albums are a freshmen or sophomore release. T.I. vs T.I.P. was not a freshman or sophomore release, but my friend struggled picking between T.I. vs T.I.P. and T.I.'s second album, Trap Muzik.
By twisting a subjective, artistic practice into objective scales, we can see that a rapper's first or second album is usually their best work. At this point, people reading this might start yelling at me, saying, "OMG! You just turned a beautiful art form into science, into… MATH!" **INSERT HORRIFIED GASP** But wait, hold on a second, can't math and science be a form of art too?
OK, so why is a rapper's first or second album usually their best? Why is this the case?
When I was getting off the phone with Friend #1, he said to me, "Bro, you're right, rappers really shouldn't make more than two albums." That struck me. I'm not trying to say rappers shouldn't make more the two albums. I want as much hip-hop out there as my ears can consume.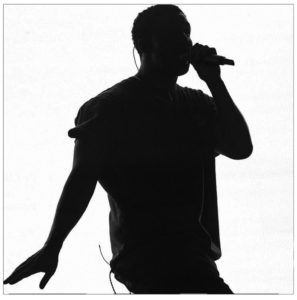 But why is artist integrity cut short for rappers? What happens?
You often hear people say that rappers lose authenticity as their careers progress. But is that because they are forced into "street" narratives that they can no longer be authentic to? Nas created Illmatic, an album that vividly painted a picture of life as a young black man in Queens, but how is a 45 year-old Nas supposed to stick to a story that he no longer lives? We don't expect the Beatles to continue to talk about childhood crushes through their career. In fact, Rolling Stone ranks The Beatles, Sgt. Peppers Lonely Hearts Club Band as their #1 album of all-time. Sgt. Peppers is the Beatle's 8th studio album. Rolling Stone's second ranked album is Pet Sounds, by The Beach Boys; their 12th album. This is really a hip-hop phenomenon, and it's caused because these hip-hop artists are set up to fail.
how is a 45 year-old Nas supposed to stick to a story that he no longer lives?
While the pioneers of hip-hop have been pushing the boundaries for years, the genre has remained virtually the same in the American music vernacular. However, with albums like Kendrick Lamar's, DAMN, which tackles issues of race, mental health, and identity, and Jay-Z's 4:44, an album about marriage, infidelity, and being a father; Hip-hop artists are forcing the masses to respect topics that are authentic to the artists themselves, not authentic to the stereotypes of the genre.
Sensible Fanaticism : A Happy Medium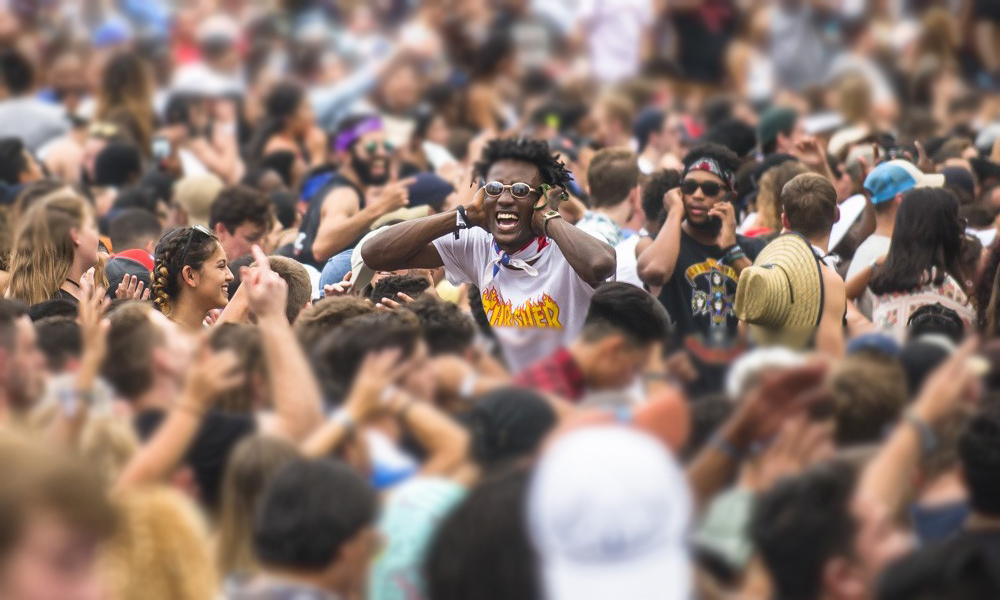 Perhaps this serves more as a critique of criticism itself, rather than fandom, but the end result is that being a fan – in this case of hip-hop, but really of any modern art form – can be a tiring, if not confounding experience.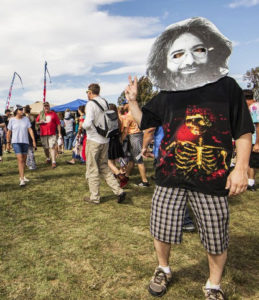 Years ago, my brother once coined a term that stuck with me – "the Grateful Dead effect." This occurs, he explained, when the irritating antics of a particular fan base obscures the enjoyment of that which they are fans. In the eponymous example, Grateful Dead fans or "Deadheads," are so deeply invested in the culture that they have created – categorizing every bootleg live performance, comparing version of deep tracks, referring to "Jerry" and "Phil" – that it makes being a casual fan, who may not want to associate with Deadhead culture, something of a challenge.
In the past, the "Grateful Dead effect" felt limited to institutions with notoriously fervent supporters – Phish, Beyonce, or Kiss may come to mind – but it now seems to provide the standard. Recently, I have noticed this effect more and more as fandom itself has become a sort of proving ground, not unlike music, film, sports, or any other entertainment that breeds fans in the first place. While the term "fandom" once connoted support, it now connotes ownership and having the last word.
Fandom itself has become a sort of proving ground.
The word "fan" abbreviates "fanatic," which is defined as "a person with an extreme and uncritical enthusiasm or zeal, as in religion or politics." This is a telling definition, since it seems to exclude fans of artists. The "uncritical" aspect in the definition typically applies more to politics, sports teams, or religions, and fans of a particular artist or medium have a right to be critical. And while the "uncritical enthusiasm" may apply to the likes of Deadheads or the Beyhive, for most other artists – who never reached a comparable level of adulation from fans, music critics, or both – so-called "fans" often serve as the most critical constituency there is.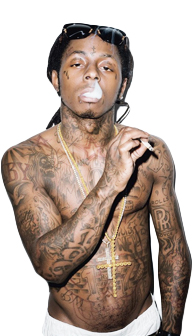 This thought started after a modest discussion regarding Lil Wayne's Carter V. When I commented to friends that I was excited to hear the album, albeit with no expectations, it spiraled into a flurry of familiar, yet irrelevant, takes: "Lil' Wayne hasn't made any good music in 13 years," "Carter III sucked and was too radio-friendly," and so forth. (Worth noting is that the commentary around Carter III – that the artist "sold-out" and "traded their sound for more radio play", implying that the artist went downhill after gaining popularity – felt oddly parallel to that of Metallica's self-titled Black Album, which I also enjoy.)
Initially, this seemed to reflect the current attitude around music criticism and particularly hip-hop; it feels like every new release is either heaped with effusive praise (Kendrick Lamar, Travis Scott), or is derided for failing to live up to prior works by that same artist (e.g. "'Ye' is not as good as Graduation, and therefore unworthy of any attention). But ultimately, these feel more like phases of the same cycle, rather than distinct critical views. We bestow legend status upon performers who tap into the zeitgeist, only to dismiss them totally once they fail to take us to the same fevered heights. After all, is it so hard to imagine that in 10 years we'll be dismissing Kendrick Lamar's latest effort as "not as good as DAMN?"
Perhaps this serves more as a critique of criticism itself, rather than fandom, but the end result is that being a fan – in this case of hip-hop, but really of any modern art form – can be a tiring, if not confounding experience. While fandom should be about trying to understand or relate to an artist's work, it now concerns ownership of their output and the narrative around it.  Instead, one is left to defend their choices in art, as if there is some measure of objectivity to what's "good" and what's not. We know that we probably won't enjoy Tha Carter V as much as Tha Carter II, but who says we should expect to? If you are a hip-hop fan, isn't it intriguing and positive for the medium when one of the biggest names is hot again? Hasn't Wayne given us enough, especially given his absurd output of mixtapes during his prime? Are you somehow more of a "real" fan than me if you make it known how much you hated Tha Carter III?
But so much of that criticism is wrapped up in nebulous, individual experiences. Take another example, Kid Cudi's major-label debut Man on the Moon. Far from a classic album, this album is a classic to me because its themes – alienation, the loss of a parent, trying to substitute indifference for happiness –really resonated at the time of its release in 2009 (I was a freshman in college, and my mother had passed away 2 and a half years prior). While the general reception to the album was that it was inferior to Cudi's mixtapes, or only "had a few good songs" (a common, flattening review of many albums), I still love it. And I'm allowed to, even if I don't listen to it everyday.

We seek out enclaves of fandom so that we can feel a part of a community. But when the messages of the community overwhelmingly end up as the equivalent "you're not welcome here" (by deviating from fanatic dogma and enjoying the albums you "shouldn't", or criticizing the ones you "should"), or "remember how much better things used to be here" (because artist X hasn't made as good of an album as album Y in 10 years), it starts to feel like a bit of a drain. Instead of a community, we are left arguing among ourselves, like sectarians splitting hairs over an interpretation of our artistic gods. So much of modern fandom involves a strong initial take, which is typically subjected to a popular opinion revision that colors future opinions. Nobody thought Illmatic was a classic upon its release, but if you were to say today Nas has better albums, you would be widely dismissed (and wrong).
I like being the guy in the room whose favorite Michael Jackson album is Bad
On the contrary, debating the artistic merits of our favorite musicians and their work provides a fun insight into the fan psyche. I like being the guy in the room whose favorite Michael Jackson album is Bad and defending my stance. But ultimately, no one's convincing each other; fans argue how "good" the album is, instead of what it means to the listener and where they were in life when it was released or when they first heard it; these factors necessarily inform any review. No one's objective, no one owns the definitive review of a work of art, and furthermore no one can argue as much by comparing it to other works of art. "Personal preferences" can serve as a catch-all that encompasses any number of priorities for the reviewer – lived experiences, expectations, and tendency towards contrarianism, among others – so stop trying to prove that yours are the definitive guidepost.
Some of this is semantic – its quicker and easier to say that an album "sucked" than to say that the themes on it didn't match those in your life (and why). Separating what we feel to be objective about quality, and what we know subjective in our criteria for quality, proves a blurry exercise at best. But acknowledging as much may just be the first step towards understanding why other "fans" may feel differently.
Two Elvises Collide on 'Look Now'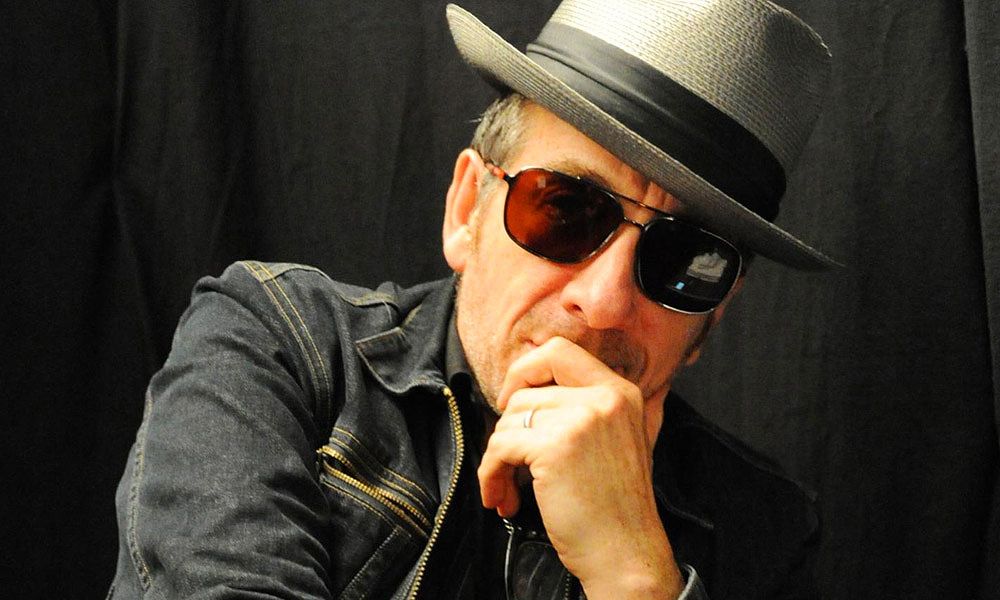 Elvis Costello makes another case for song.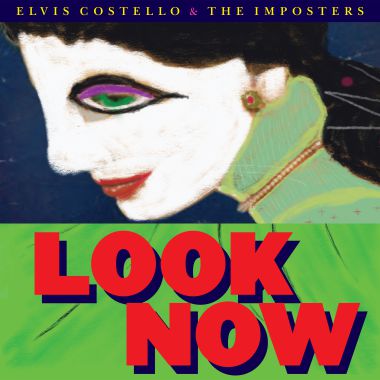 Let me first say I'm totally grooving on this record. I didn't expect to, honestly, because I was itching for Costello to record some of those A Face in the Crowd songs he did on the last tour. While I'd love to sink my teeth into studio versions of  "American Mirror" and "Blood & Hot Sauce," maybe it's best that Costello released this upbeat "uptown pop" record instead.
Artists like Paul McCartney and Elvis Costello are masters of their craft, and I'm just a greasy schmo. That's not going to stop me from opining that there are at least two Elvis Costellos – the punkish new wave Elvis, and the Elvis that relishes full album detours into Motown, country, chamber, pop, and experimental music.
These two Elvises finally collide on Look Now, his thirty first album and one infused with sounds longtime fans may find familiar. There's a hint of Imperial Bedroom in the orchestration of "Under Lime" and "Suspect My Tears," and more than a little Painted from Memory and North in "Stripping Paper," "Photographs Can Lie," and "Why Won't Heaven Help Me."
Costello even embraces some The River in Reverse sounds on the rollicking "Mr. & Mrs. Hush" and "Burnt Sugar is so Bitter" – the latter written with Carol King.
Look Now is heavy on characters, some from recent records. As usual, Costello is not afraid to sing from a woman's perspective  – pronouns intact. You can handle that, right?
Costello doesn't get as experimental as When I Was Cruel or Wise Up Ghost, but there's something beautifully new about his vocal register in the very Beatlesesque "I Let The Sun Go Down" – a song cut from the same cloth as "Possession" or "You Tripped at Every Step." He's in fine voice and never ceases to amaze.
Once again, The Imposters prove there is nowhere Elvis leads that they can't follow with grace. Drape in some luscious strings, some cheeky background vocals, a horn or two, and you've got a little something for everybody. Now about that next detour…
* * *
What Other Folks Are Saying