We caught up with ECR Music Group owner and recording artist Blake Morgan to talk about the new restored and remastered version of his sophomore album Burning Daylight. 

As someone who's been following your work for a while, I always felt there was a huge leap between Burning Daylight and the more nuanced Diamonds in the Dark. This reissue seems to equalize those records, illuminating some gradations lost in the original mix of Burning Daylight. It's a tighter and more focused record now that sits comfortably among your best work. But you didn't George Lucas it. There's no re-recording or alternative takes, right?
[Laughs] No, no––unlike Han Solo in Lucas' newer version, I'm proud to say that I still shoot first and there are no awkward scenes with a new and computer generated Jabba the Hutt. To be clear: no retakes, no re-recording, no autotune, no "sweetening," no auto-tempo. None of that. In truth, I started with the original multi-tracks of the record and remixed each song from scratch. I think the result is a really striking one. I agree it does feel much tighter and more focused, much more natural, and it adheres more to its analog nature (it was originally cut to tape). Because of that, I feel the songwriting is now able to jump forward and into view better than ever.
I have to say, this is how I always wanted the record to sound when I was first making it. So in truth, this isn't a departure from the original plan for Burning Daylight––quite the contrary––it's a better implementation of the original one.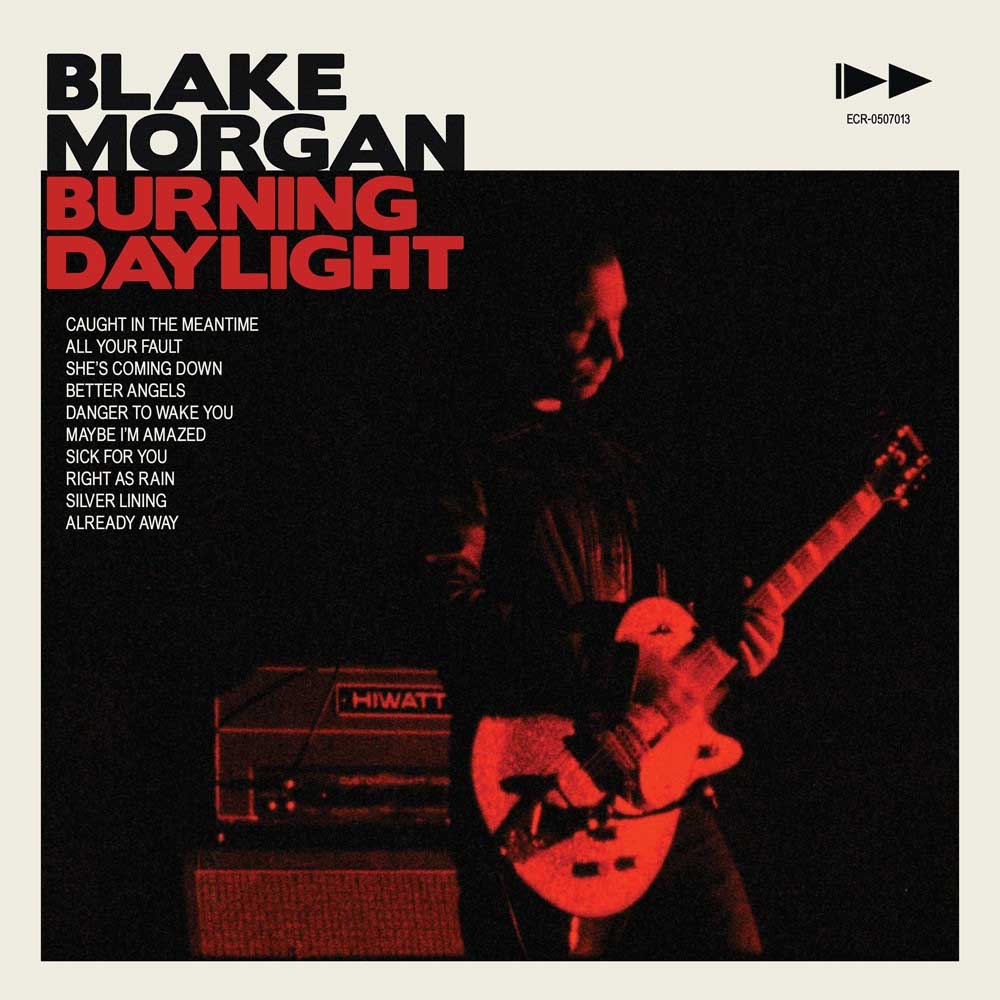 The original Burning Daylight was released thirteen years ago. Do you still connect to those songs?

I really do, and I'm so glad of that. Those songs really matter to me and I think they're reborn with this new mix. I feel a great mix should almost go unnoticed, the way a great film should be transparent. We don't want to leave a movie saying, "Wow, that was so well made!" We want to leave a movie emotionally affected because of how it was made, whether our ribs hurt from laughing or our eyes are red from crying. We want to leave saying, "Hey, can we go somewhere and just talk about this for a while?" I think the depth and emotion in the songs on Burning Daylight has been unveiled. I really love believing in them again. For me, it's like the windshield in front of the songs has been wiped clean with this mix, and they've been newly revealed.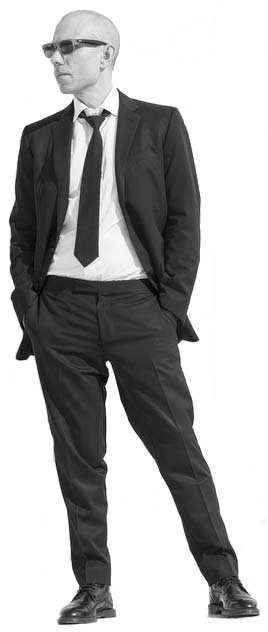 The new mix really showcases the musicianship behind the songs. From your vocals, guitar, and keys, to that kick-ass rhythm section of Jonathan Ellinghaus (drums) and John Turner (bass). It sounds like a whole new record. Have they heard the new mix?
Thanks so much, I feel that way too. They certainly have heard it––they poured their hearts and souls into this record from the beginning, and they've both been invaluable in accomplishing this new mix. Jon and JT are two extraordinary musicians I've had the fortune of working with for a long time. They've never sounded better than they do on these tracks.
Jon always plays drums like a songwriter (because he is one), and he's completely selfless in the process. All he cares about is getting the songs across and contributing what he can to achieve that. And he does so, unlike any drummer I've ever worked with.
JT has taught me more about the bass guitar––and probably music in general––than anyone I know, and his ears for a mix are invaluable to me. Seriously, I have not finished a mix on a record in the past 15 years without seeking his counsel. He's one of the only people in the world who can convince me I'm wrong in five words or less, and I'm so grateful for it. Not to be overlooked, JT is also singing his tail off on this record––he's doing almost all of the backing vocals. Rebuilding this record from the ground up wouldn't be possible without the foundation that those two musicians provided. The upper architecture of the arrangements on the record really shine now, but it's all because it's laid on top of Jon and JT's work. Same with my vocals. Who wouldn't want to sing their lungs out on top of a foundation like that!
Can we expect to see any of your other albums get the remaster treatment?
Yes––in fact each of my four albums will be re-issued in the coming months. The impetus was the combination of my record label, ECR Music Group, securing a new worldwide distribution deal with SONY/Orchard, and me personally signing a new music publishing deal with Modern Works Music Publishing. Those two developments made me think, "Well if I was ever going to go back and look under the hood of my recorded catalog, now would be the time." That's really what fueled this whole remaster-and-reissue idea.
"This is how I always wanted the record to sound."
So, following Burning Daylight, my debut album, Anger's Candy, will be re-released worldwide on October 26th, Silencer on November 16th, and Diamonds In The Dark on December 7th. (Silencer is also getting the full remixed-and-remastered treatment like Burning Daylight, and I'm thrilled about it too.) Revisiting Anger's Candy and working on that remaster was a unique trip (it was originally mastered by the great Ted Jensen at Sterling Sound), and I feel like it's been given a really beautiful new lift. The artistic arc between it, Burning Daylight, and the albums that followed has never felt so satisfying to me. This has been a once-in-a-lifetime opportunity for me to be able to honor the work that the earlier versions of me did, while also using all the artistic tools I now possess in doing so. It's been moving, and joyful. These past few months rank among the best I've ever spent in music.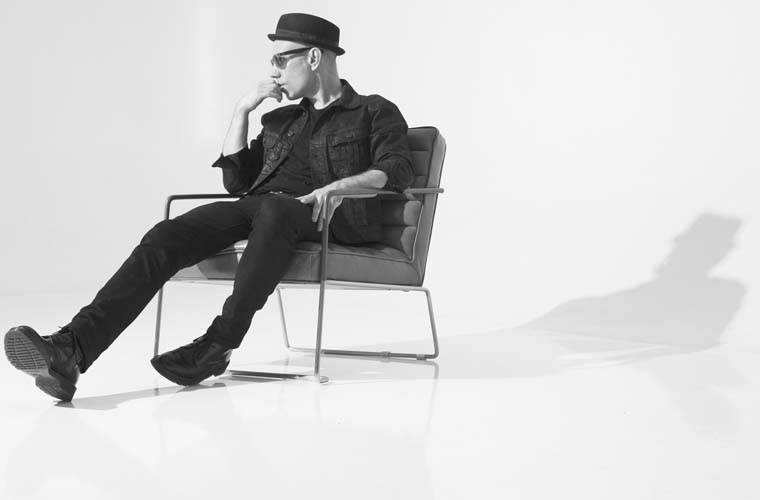 Your continuing residency on Stage 3 of Rockwood Music Hall is one of the best tickets in town. There's always a lot of love in the room. You recently featured some super talented special guests like Tracy Bonham, Jesse Harris, and Chris Barron, to name a few – opening my eyes to those folks in a whole new way. I know you do a lot of touring in and out of the states, but I get the feeling the Rockwood residency is particularly special for you. Am I right?
Without exaggeration, it's changed my musical life. All of the nearly 100,000 miles of touring I've done over the past three years is because of the Rockwood residency. It caught on early in its first year––much to my surprise I might add––and once it did, it gave birth to touring opportunities I've never had before. Close to 150 concerts on both sides of the Atlantic now, and more to come. I certainly never expected to sell out three years of shows at Rockwood, or to even have three years of shows at all. Now, we're starting the fourth year, and I will keep doing it, happily, for however long people keep showing up.
"These past few months rank among the best I've ever spent in music."
To be able to have a musical home in New York City has been a dream of mine since I was a boy (I used to go see Les Paul at Fat Tuesday's where he'd play for 50 people every Monday night). Now, I have a home of my own (and what a home!) with incredible guests––many of whom have become dear friends––and an audience who brings an energy to that special room like none I've ever known.
The residency has given me a chance to stretch and grow as an artist, and to try things I wouldn't be able to otherwise. The whole "storytelling" part of the show, for example, is something I never used to do, and now it's an indispensable feature of both my Rockwood show, and my show on the road. Performing brand new songs at almost every show is also new for me, and perhaps the best and most valuable part of the whole experience. I have a busy musical life, what with running my label, producing and recording other artists, etc., and finding time to write can be a challenge. As the saying goes, "the shoemaker's shoes always get fixed last." But this residency has put me on the schedule with myself in a way that's changed everything for me. It's a show I have to do, and do well, every 8 weeks rain or shine. I love that. As Duke Ellington once said, "I don't need time. What I need is a deadline."
* * *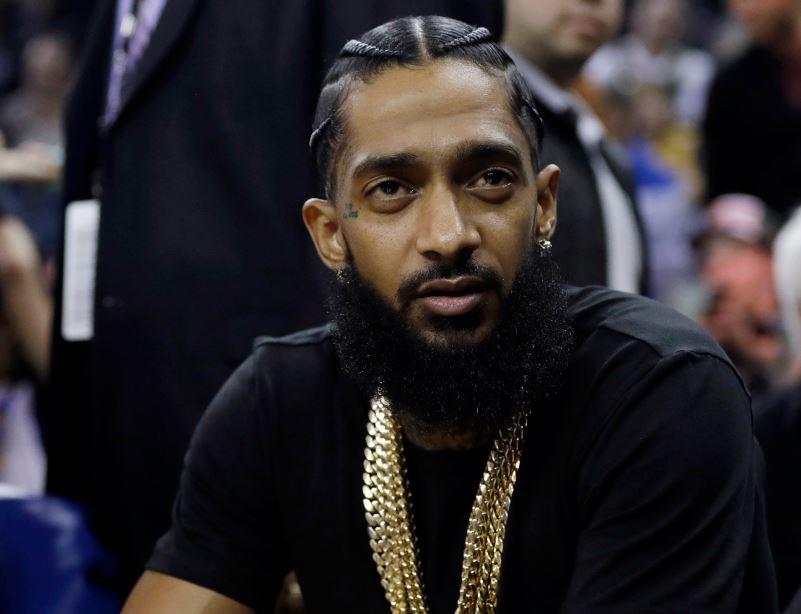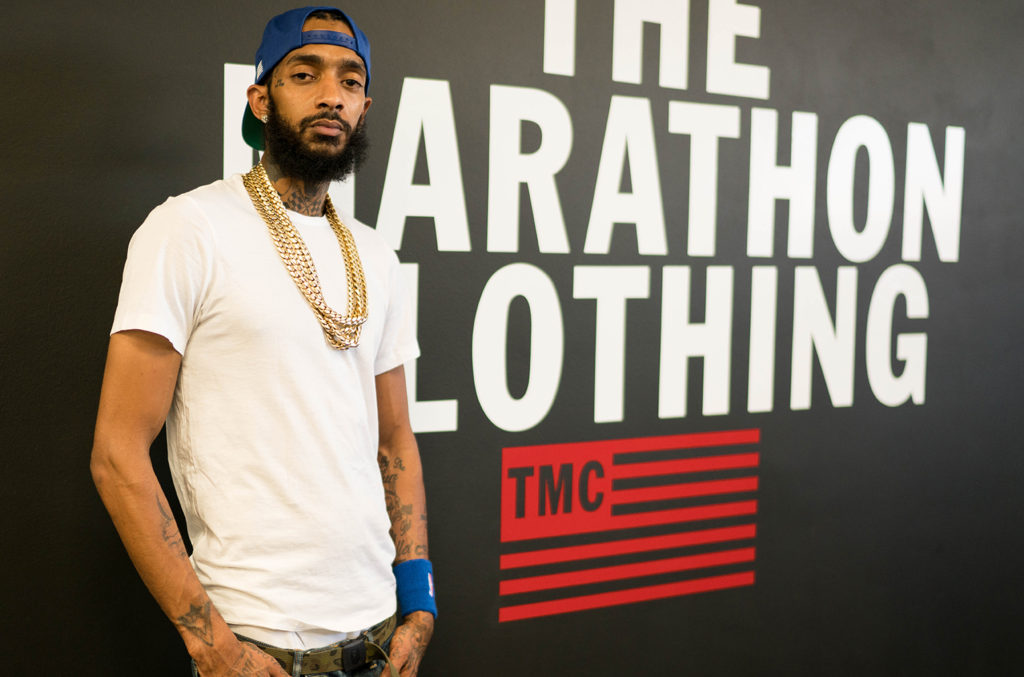 It's been approximately one week since we've lost Nipsey Hussle and the reality has finally settled in. The frustrating familiar scenario of gun violence has claimed yet another talented young leader! Unfortunately more families, friends and communities are left reeling forever changed.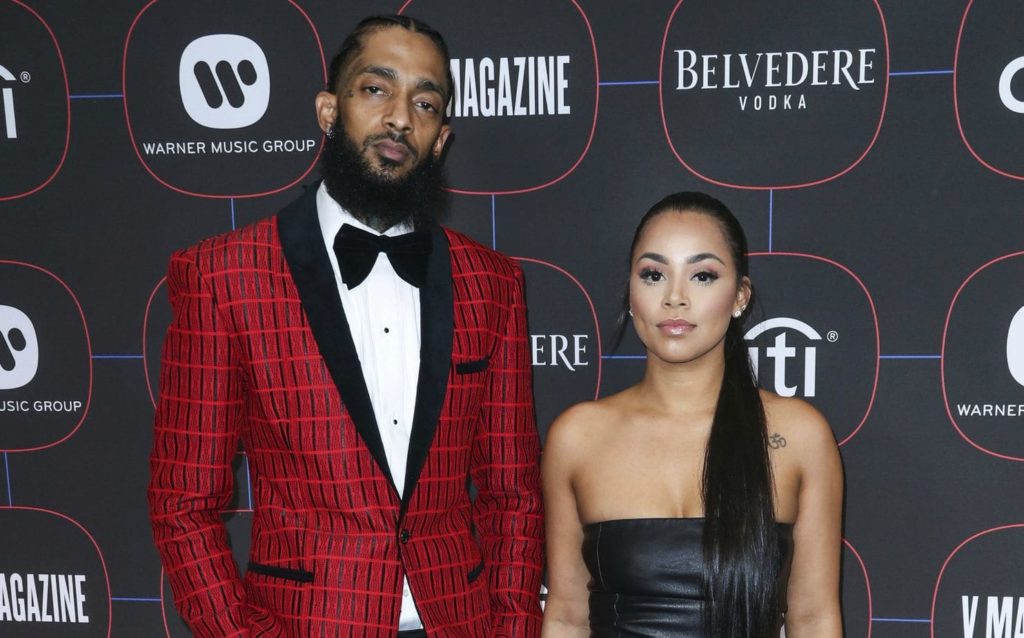 The impact of this King from the city of Angels was profound and respected. He made his mark on this world by wearing several different hats through his short lived life. Nipsey wasn't just a hip hop artist, but a business owner, visionary and inspiration to the many that crossed his path. He was known to provide wisdom and encouragement to uplift the people in his community.
On March 31st Nipsey was allegedly murdered by a known acquaintance outside of a store he owned with his brother. This is assumed to be over a personal dispute that occurred earlier that day. But many believe there is more behind this act of violence than what is being alleged.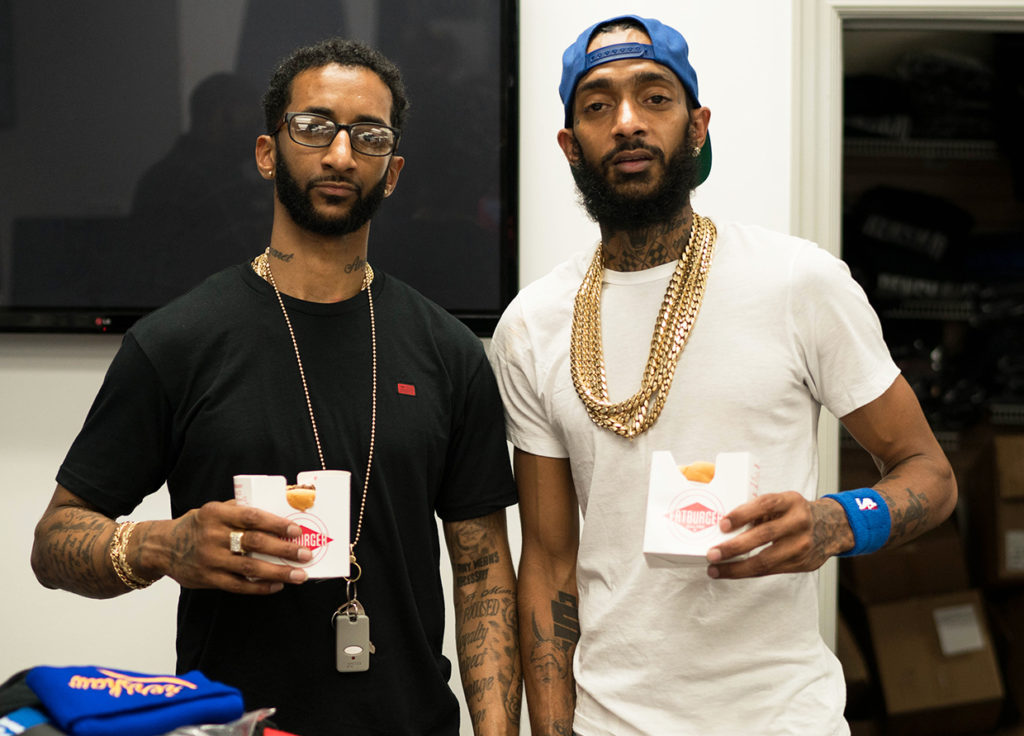 Nipsey was working on a documentary on the trial of Dr. Sebi. A holistic practitioner that was taken to court by NY State and the Federal Government over his claims of curing people of Aids. Dr. Sebi went on to win both trials and Nipsey wanted to illuminate the significance of these rulings.
The impact of this King from the city of Angels was profound and respected
The conspiracy theories are equally being embraced and pushed aside in the public arena. But before you jump to any conclusions, ask yourself these questions. Is gun play over trivial matters normal in our society? Is there a history of vital information being withheld from the public in the interest of profit?
The answer to those questions alone should raise enough of an interest to pay attention to the pending trial of the suspected murderer and to look forward to the completion of the documentary from Nipsey's friend Nick Cannon.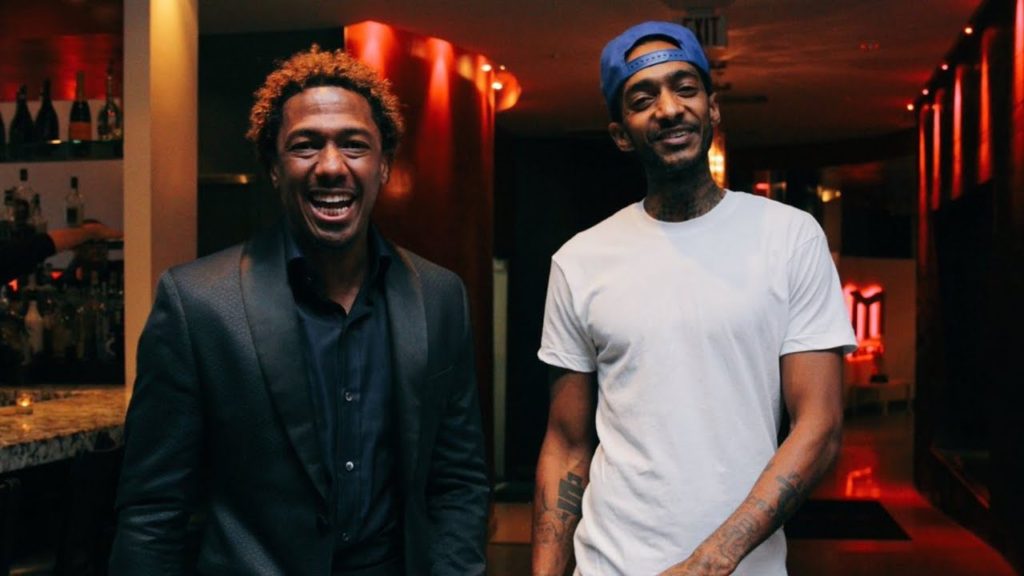 But most importantly let us not forget that celebrities are people too. It isn't always about entertainment. This is real life. This man is leaving behind a wife, 2 children and a close knit family that was intending to finish the marathon with him.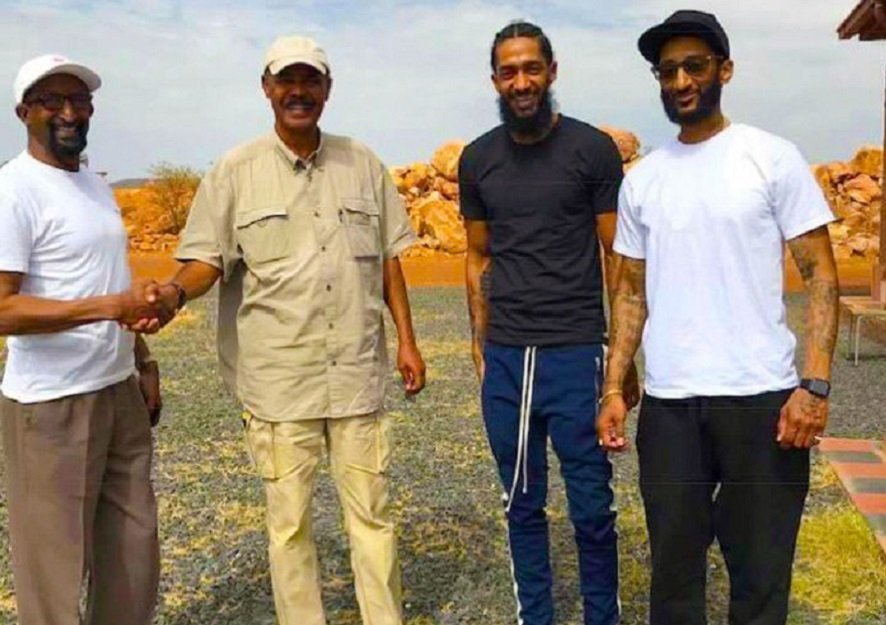 5 For 5: From Blak Emoji's Kelsey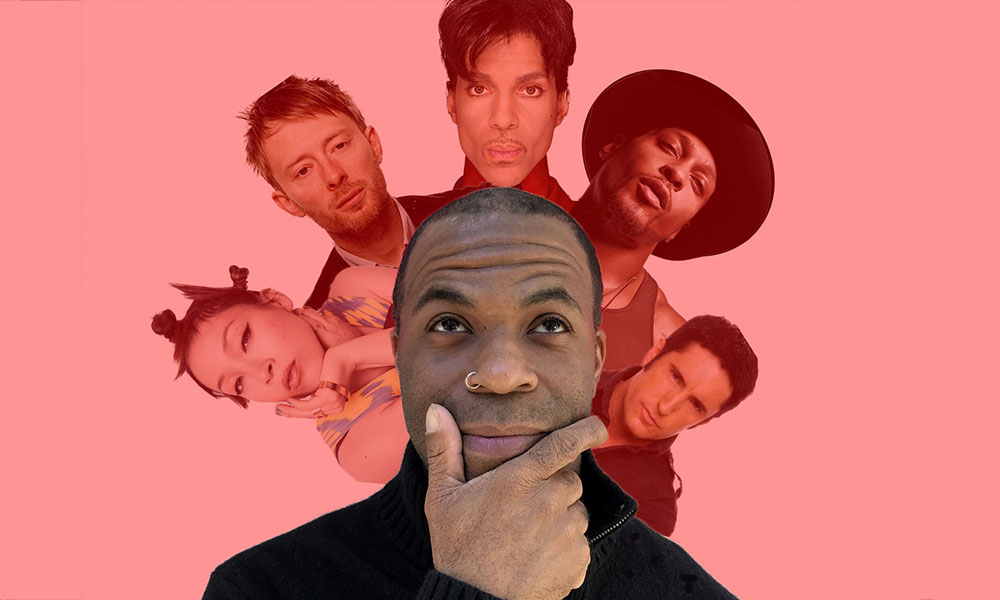 I caught Blak Emoji at Arlene's Grocery last year where their infectious electro-pop burned down the house. Their recently released album KUMI combines sexy synths with alt rock swagger and is sure to get your ass on the dance-floor.
When I asked singer and creative mastermind Kelsey about his influences, he obliged with 5 for 5 – five tracks each from five of his favorite artists.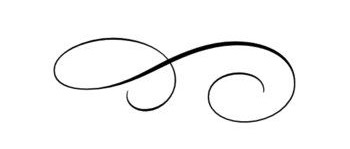 PRINCE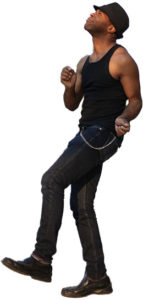 When Doves Cry  This is one of the best American pop songs with an avant-garde tinge I've ever heard. There's never been another song that sounds like this. Musically unique and lyrically brilliant. Mecca of pop songs and an incredible less is more composition. This still sounds like one of the most cutting edge song to ever top the pop chart.
Controversy  This is one of my top 5 dance songs. The vocal melody is so simple and catchy. There are so many instruments with melodies of their own bouncing off each other here. And somehow they don't get in the way of each other. The lyrics have this psychoanalytic and existential quality. He pulled that off in a dance song. One of the best electro funk songs you'll hear.
I Wanna Be Your Lover  Wow, one of my favorite falsetto performances hands down. Prince's vocal here is stellar. It's a clever dance pop song with an infectious hook and crooning soul. So perfect and classic.
The Ballad Of Dorothy Parker  I was floored first hearing this. It's like minimal avant funk. The lyrics paint a vivid, playful picture where you can practically see the weirdness of this relationship right before your eyes. Plus the drum programs and beats here are still creatively ahead of it's electro-funk time.
Condition Of The Heart  This album track doesn't get mentioned a lot but that doesn't matter. It's an eclectic ballad track for a rainy day, with those sweet ghost like keyboards. It so Prince! I miss this man. Learned so much from him musically, more than any other artist.
NINE INCH NAILS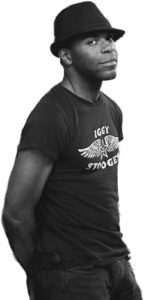 March Of The Pigs  Straight up bombastic industrial rock in a 7 meter. Classic crafted angst in less than 3 minutes. One of my all time favorite NIN songs. It makes me feel better. It's aggressive but so much fun.
All The Love In The World  I think this is one of Trent's most beautiful pieces. It almost has a dub reggae quality to it. He sounds so revealing and broken here and it's so great! Then the last part of the song with the 4 on the 4 beat with those chords and vocal build up! Trent has a unique style of writing surprises that always work.
The Fragile  Sonically next level minimalism and then later cinematic. The hook here sticks in your head in the best way. "I won't let you fall apart" is such a great, catchy uplifting chorus. But it kicks ass at the same time.
Even Deeper  Another track with that sonic brilliance from the same album of the previous title track song. The chorus here, again so infectious. Dr. Dre does a great job here assisting on the beats.
Echoplex  This chorus right here! The guitars sound so raw and cool. And that BEAT tho! I wish I wrote this song. Another one of my favorite NIN choruses lyrically and melody wise over those unpredictable dark chords.
RADIOHEAD
Airbag  If I play this song I have to play it at least 5 times in a row. I can't even begin to describe how incredible this song is. Sonic and hooky brilliance!
Everything In Its Right Place  Ah, I LOVE the chords in this song. Like major keys don't sound this warm and mysterious. This is like a hypnotic mantra personally. I never get tired of this one.
Planet Telex  Another album opener with a bang like Airbag (and Everything In Its Right Place, sensing a theme here). Same deal with the incredible melody, chords and broken pocket processed drums. They make the simple sound so complex yet catchy. That chorus…
Separator  Yet another with the beautiful melodies and beats. Thom sounds like he's floating here. Calm, yet soulful in his own way. Love the way it builds. The perfect night driving song. Like perfect. Can we give a shout out to Jonny Greenwood please?
True Love Waits  This song is one of their most beautiful, it brings me to tears, It's such a revealing, clever love song, like the one that says what you want to say in a poetic way. The piano changes are hauntingly heavenly. I prefer the new studio version of this one. This song is what love is to me.
LITTLE DRAGON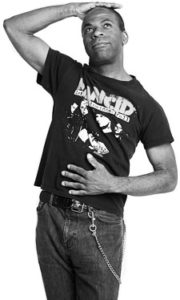 Infinite Love  I heard this song a few times when it was released on the downlow and had trouble getting an MP3 of it then. Erik the drummer was nice enough to send this to me (sweet dude). It's probably in my top 3 Little Dragon songs. I love everything about this electro chill track. This B side should've have ended up on an album. It's too friggin' good!
Turn Left  This keyboard melody (and later vocal) drives the whole song. Awesome catchy, quirky electro pop soul track. This was the first Little Dragon song I fell in love with. Yukimi oozes effortless soul.
Blinking Pigs  Was hooked on this song from first listen. It's one of Little Dragon's best electro soul pop songs in my opinion.
Pretty Girls  I love the verse melody so much and the sound of the keyboards and programs here. Such a great track.
Underbart  I love the sound of this one so much. Brilliant electro pop piece with Yukimi's angelic vocals and infectious chorus. The video is killer too.
D'ANGELO
Shit Damn Motherfucker  This is the one I go back to most on this debut album. I love how it's so smooth and chill yet the lyrics could have been in a Johnny Cash song.
Playa Playa  One of my favorite basslines. You'll never get it out of your head. This tune is so pocket funky and the vocals are just killin'. All musicians should study this tune, especially when it comes to space. Pino and Questlove lay it down hard AF here!!
One Mo Gin  I'm floored by the laidback hypnotic groove, classic soul and lyrics of this tune. So behind the beat but dead on. Brilliant track that's vivid. Again, this bassline! Damn Pino (Palladino).
1000 Deaths  This was a surprise for me. D goes psychedelic acid funk rock here. It's almost Funkadelic-like with a Sly Stone vibe, heavy rock and hard funk. Try not to bob your head to this political funk rock banger.
Another Life  The arrangements, rhythm section and damn, this song is like a wedding song. It's a beautiful, definitive love song for ages. Love the vocals arrangements and D's classic soul adlibs at the end.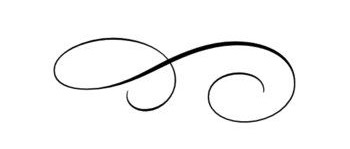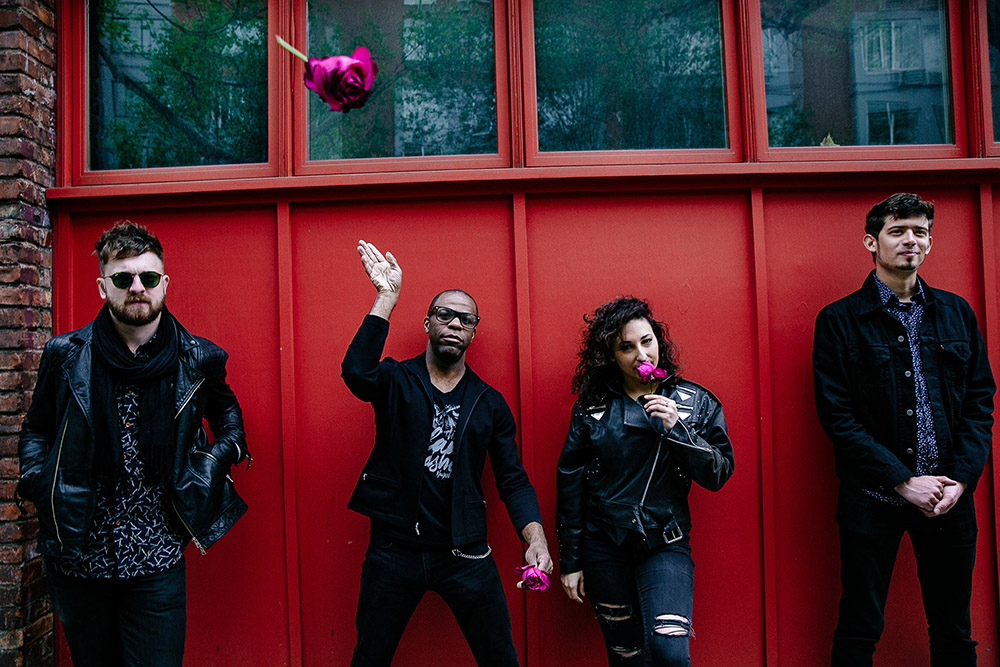 Kelsey plays solo at Rockwood Music Hall on March 24th, and with the full band on April 19th at Nublu. Make sure to check out Blak Emoji's new record KUMI by clicking the image below.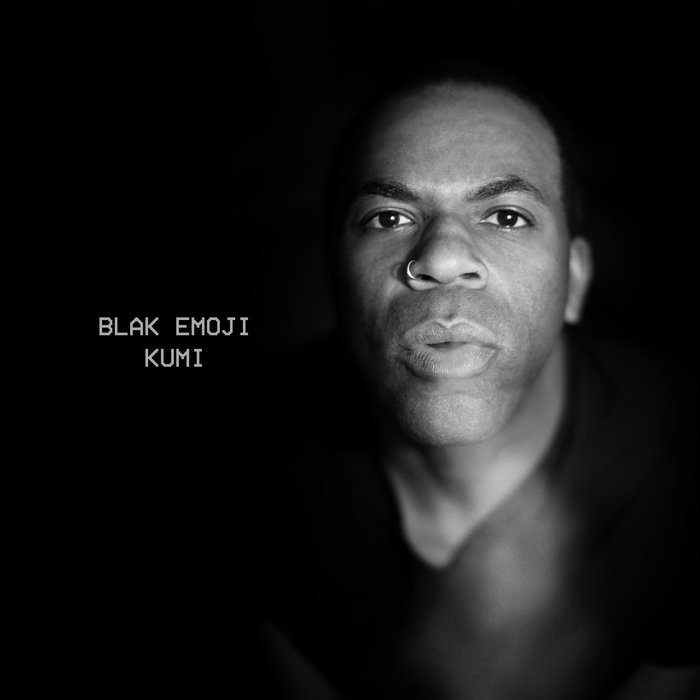 2 CHAINZ – RAP OR GO TO THE LEAGUE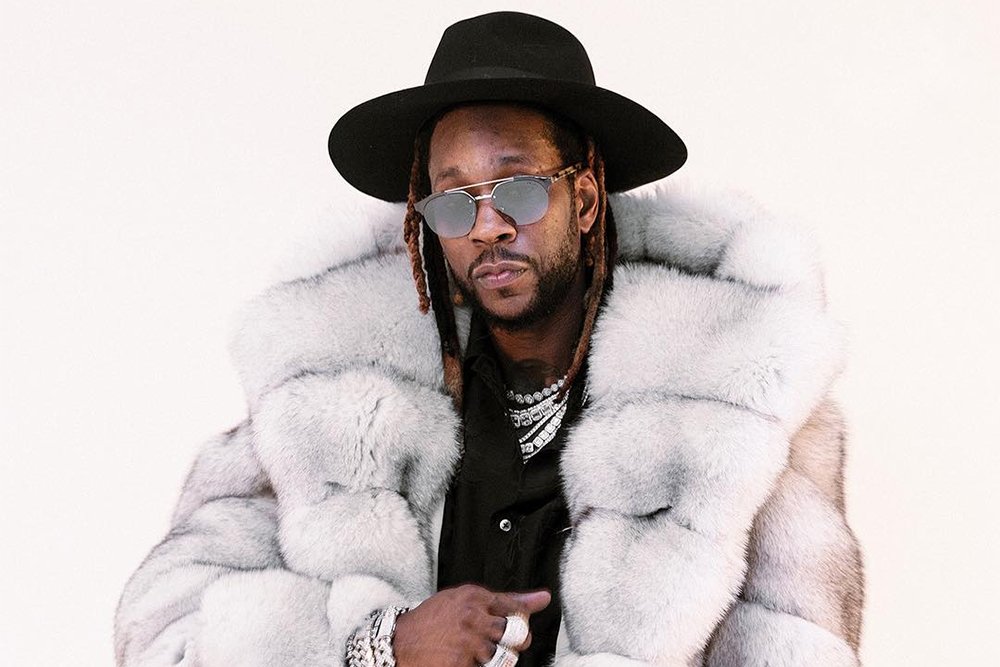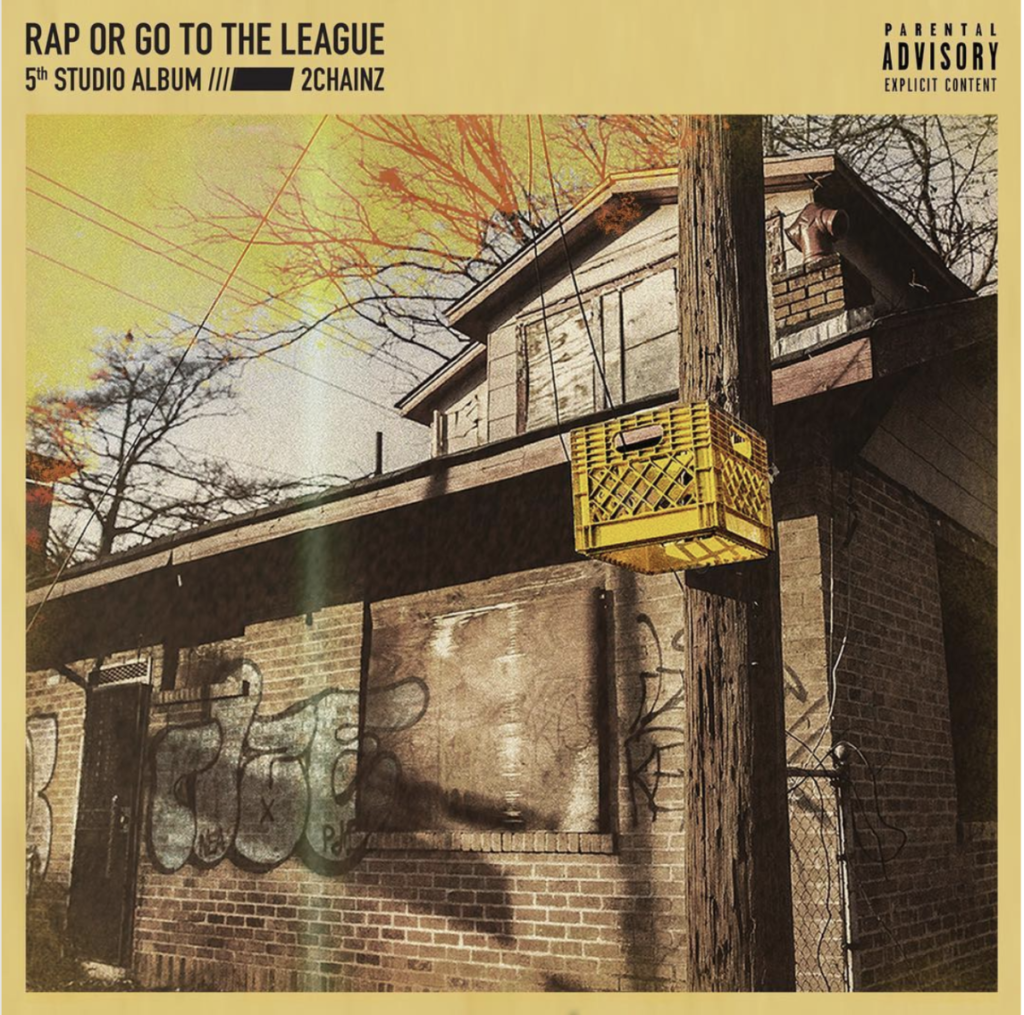 Rap or Go to the League is as consistent as the executive producer's (Lebron James) career.  2 Chainz and his team go hard in the paint from the opening tip to the last shot. The song and flow called on "Forgiven ft. Marsha Ambrosius" to set things off lets you know exactly what you're in for.
This well thought out project illustrates the growth of one of the more colorful ballers in the rap game. He effortlessly controls the pace from track to track with a variety of teammates.  Whether he's turning up the intensity with Kendrick Lamar on "Momma I Hit A Lick" or running the three man weave with Lil Wayne and E40 on 2 Dollar Bill, his handle stays tight.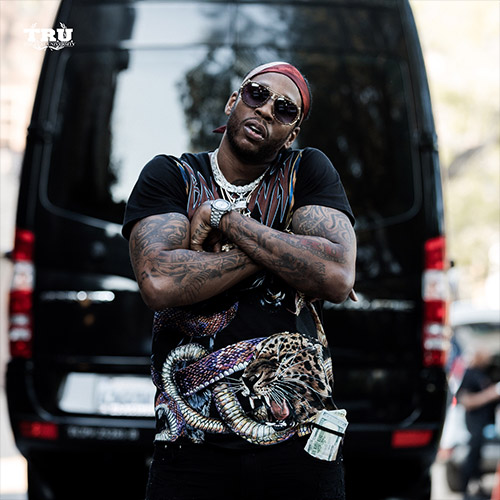 As much as this is a team effort, when his number is called to go create… he creates. Listen to him go nut on the Dead Presidents inspired beat "I Said Me"  and the soon to be anthem "NCAA".
2 Chainz and his team go hard in the paint from the opening tip to the last shot
There's no exhibition game to be found here! The all star team assembled took this to heart and showed out. Check out the Amerie summer street ball classic moves Ariana Grande mesmerizes the crowd with on "Rule The World" .
This is an album where you can go Steph Curry style and just toss it up by pressing play or hitting shuffle. Wherever it lands you're bound to score with ease. So strap up your kicks, put on your head phones and head to the court! March Madness has officially begun and 2 Chainz got ball!