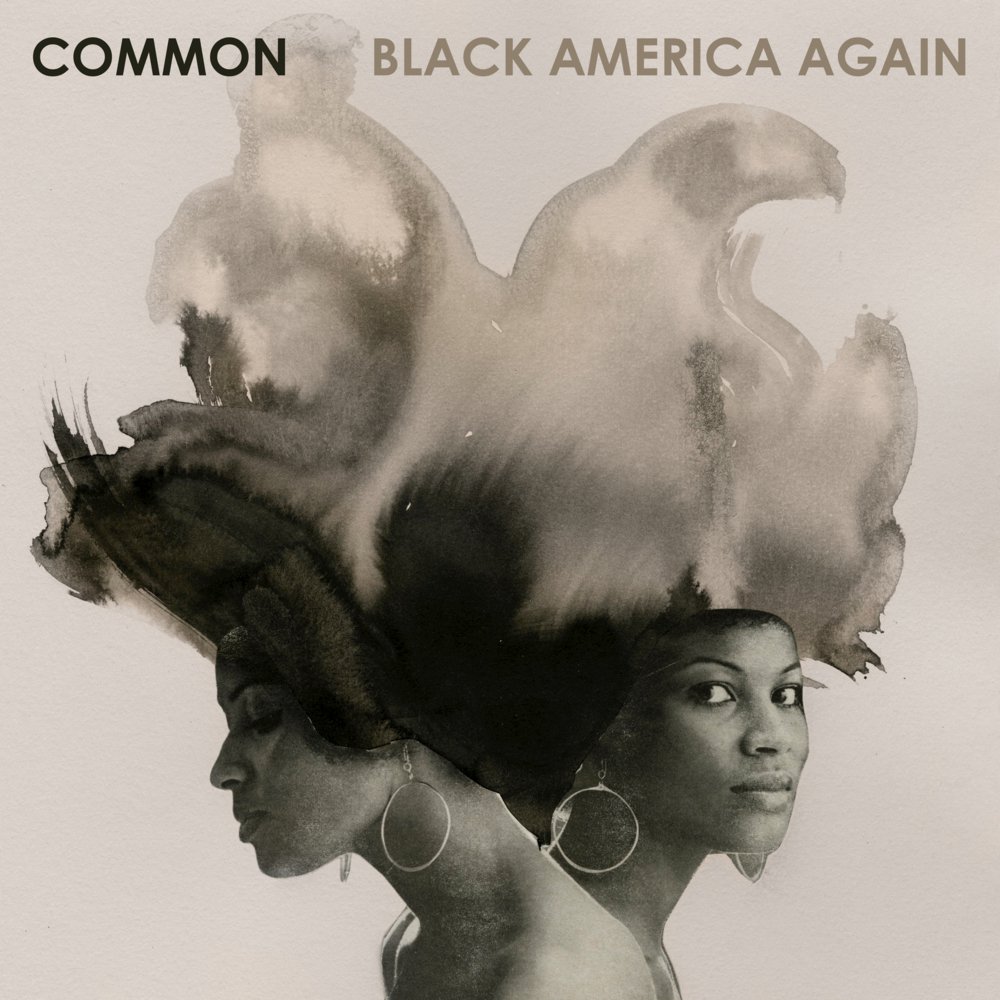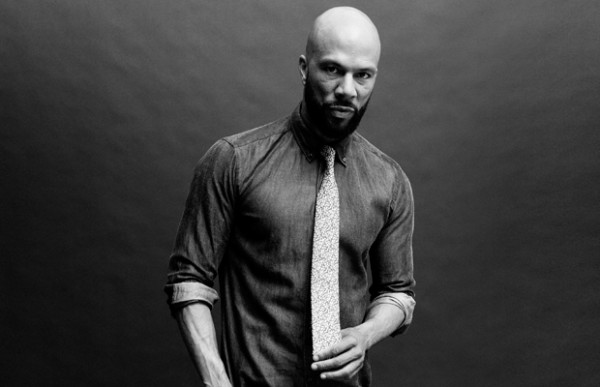 56 minutes and 15 songs later I felt hopeful again…thanks to Black America Again. You will too after you immerse yourself in Common's latest work of necessity. Black America Again had the audacity to educate, uplift and confirm the influence of art. This album is a collection of music that is relevant today, yesterday and tomorrow.
The messages are clear through a series of well crafted beats, interludes and lyrical assaults. The title track brings some pain back in order to move the solutions to the forefront of our minds. Systematically Common illuminates a bevy of issues that plague our communities while Stevie Wonder offers his words of wisdom through the eloquence and spirit he will always be revered for.
For those of you that have forgotten about the power of hip hop, this is the album for you. Besides being dope to listen to, it's crucial to pay attention to, decipher and discuss. You know…like hip hop was also intended to do. The track "Pyramids" embodies all of those elements and then some. If you aren't nodding your head like a lunatic while listening to this…I suggest you stop listening to hip hop now. It's not for you!
But if you're smart enough to proceed, you won't be disappointed. Common sprinkles some soul throughout these compositions with the help of Bilal, Marsha Ambrosius, Syd & Elena, John Legend, Tasha Cobbs, BJ the Chicago Kid and PJ. Not convinced yet? Well listen to "Unfamiliar"…it may make you want to get familiar with someone real soon.
The messages are clear through a series of well crafted beats, interludes and lyrical assaults
At a moment when many of us need a dose of pick me up and some reassurance. The prescription is "Black America Again". Carve out some focus time and Ingest all 15 joints. If that doesn't help, I seriously implore you to contact a medical professional. For you truly have a problem that I can't help you with.
Here's a bonus dose just in case there's still a chance to save you.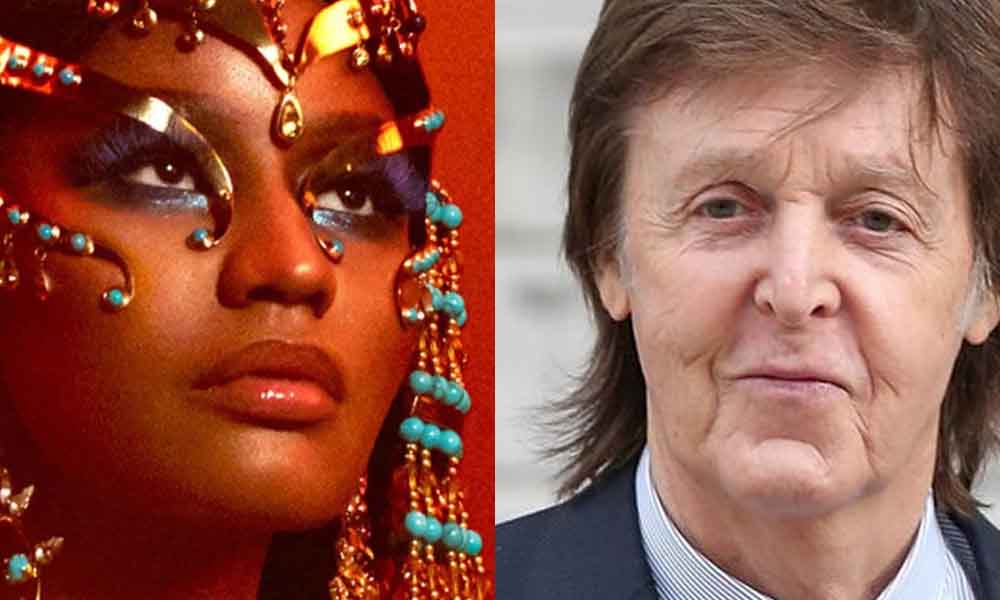 Music is alive and well. Also, it sucks. Here are five brand new songs that you should avoid at all costs.
Paul McCartney – Fuh You
Can you believe I'm starting with one of the best songwriters of the last sixty years? This song takes the worst tropes of modern music and melds it with the smarmy lusts of a 76 year old man – set to the backdrop of the #metoo movement. Why Paul? Why?
Steve Perry – No Erasin'
After 25 years of silence, ex-Journey front-man releases this lyrical cesspit. Another guy pushing 70 pining for the backseat of some girl's car. Even that smooth mid-section can't save this Viagra ad.
Greta Van Fleet – When the Curtain Falls
Honestly, if this was a parody or a Ween song, I might feel differently, but come on Greta Van Fleet. You can't just copy every nuance of Led Zepplin and get away with it. Although it's working for them so far. All the elements are in place, they just need to find some originality. (the music kicks a little ass, I will admit)
Nicki Minaj – Ganja Burn
If Nicki Minaj looked like me you wouldn't even know her name. Eight million views after three days.
Florida Georgia Line – Simple
If you like your middle-aged housewife country music with a dollop of auto-tune, have I got a terrible song for you.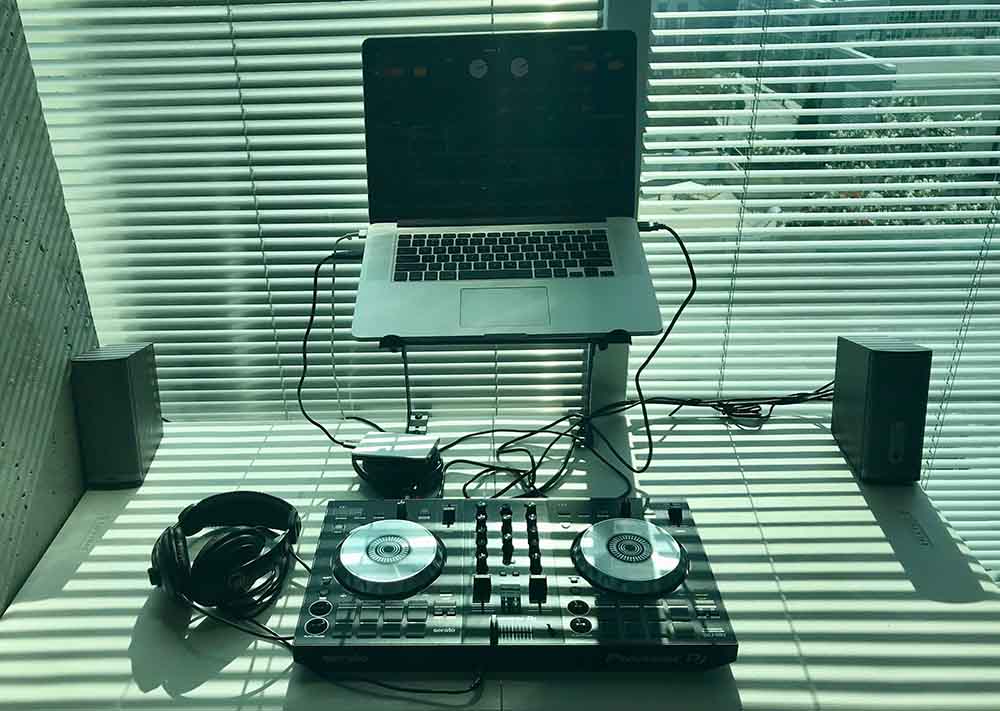 New MUSIC alert! New MUSIC alert!
With a month left in the summer of 2018,  more releases are coming fast and furious. The competition for the airwaves is on and the prize is your attention –  so let me put you on to five new records.
Queen (Nicky Minaj)

Look who's back? It's Queen Nicky and she brought her pen with some friends along. Eminem, Lil Wayne, Ariana Grande and Foxy Brown (nice to hear that voice again) to name a few. Nicky made a concerted effort to reach into her West Indian bag of roots on a couple of tracks on this offering and it's worth the listen.
Standout Track – Barbie Dreams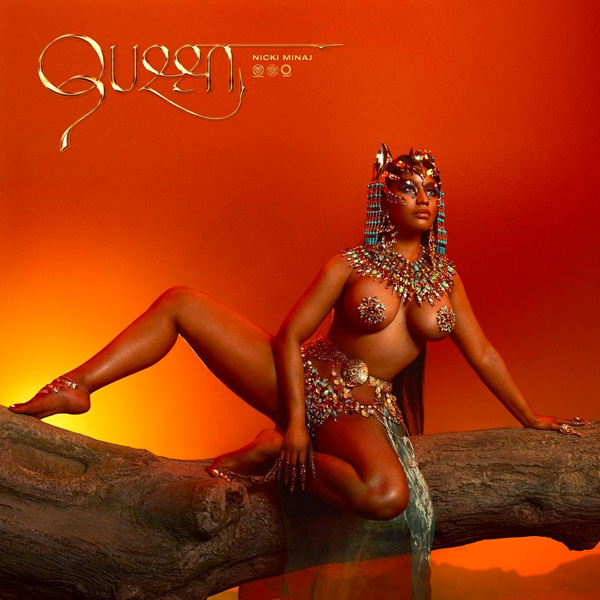 Astroworld (Travis Scott)
This brother has been working! Travis Scott didn't half step, as a matter of fact he took two steps forward. Seventeen tracks are on this album to prove it…STRAIGHT UP (Travis Scott voice). This is one of those albums where you can let it rock out and stay in Astroworld the entire night.
Standout Track – Wake Up
5E (N.O.R.E)
Let me start off with a big THANK YOU to N.O.R.E for staying true to his craft. If you've never heard what the NY sound was revered for, I suggest you cop this album immediately. "Mami use to call me Dick Cheyney cause I never take my chain off, when I got my brain off" is just one those lyrics that we look forward to N.O.R.E spittin. The collaborations are on point from start to finish. Fat Joe in particular took it back to the block on a couple joints on here.
Standout Track – Don't Know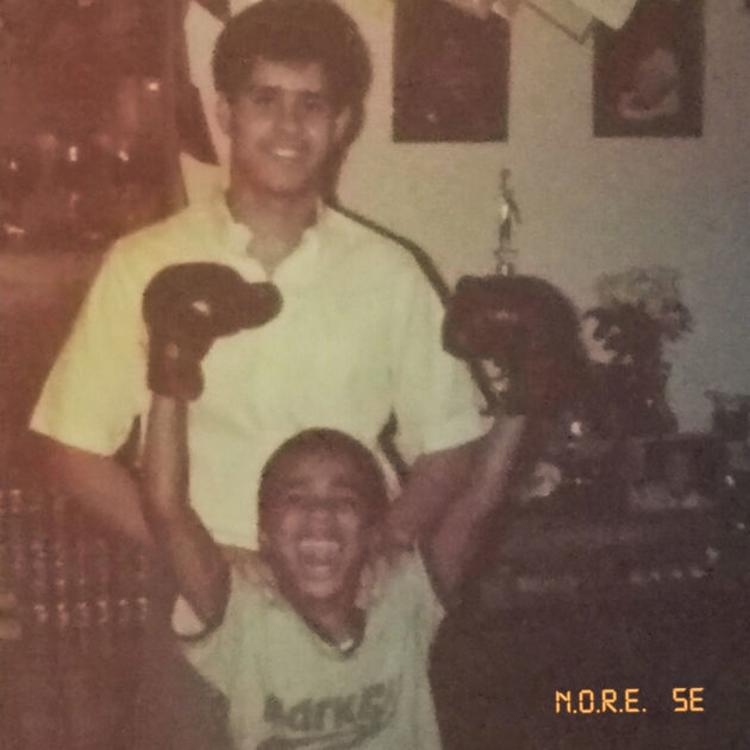 Commissary (Casanova)
Sometimes you need tracks to hit the gym right. Sometimes you need tracks to hit the club right. Well Casanova managed to have a little bit of both on Commissary. Get your weight up and pump this!
Standout Track – Left, Right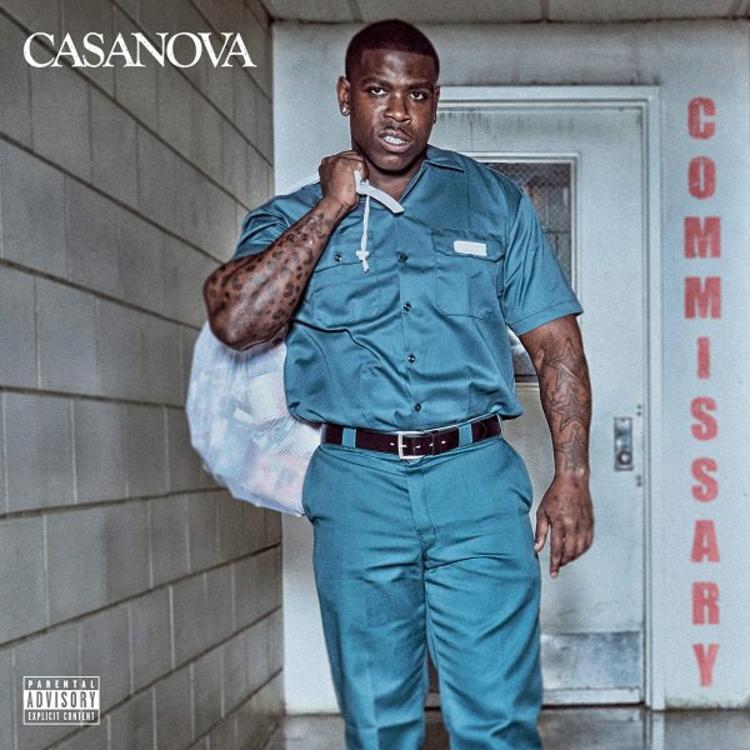 Rolling Papers II (Wiz Khalifa)
For all of you out there that have a problem with the frequency of Wiz Khalifa's releases. I will venture to say the problem has been solved. Wiz dropped twenty-five songs…yes 25! for you to roll with and to. So do what you do and let Wiz be the soundtrack.
Standout Track – Something New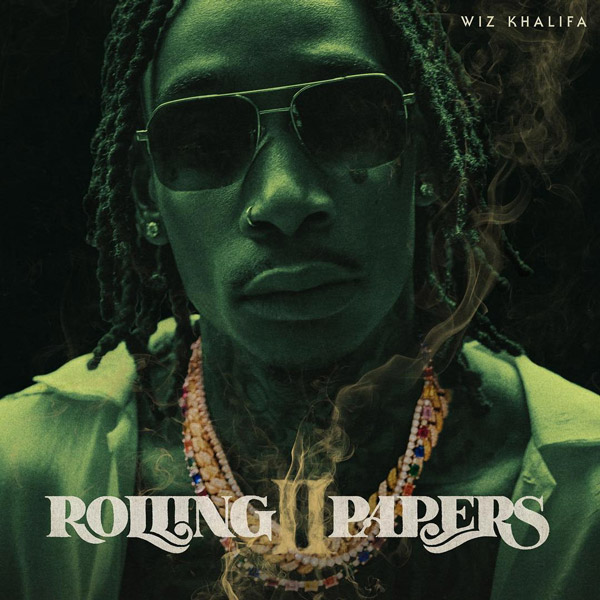 Love is Bigger Than Anything In Its Way by U2 (Beck Remix)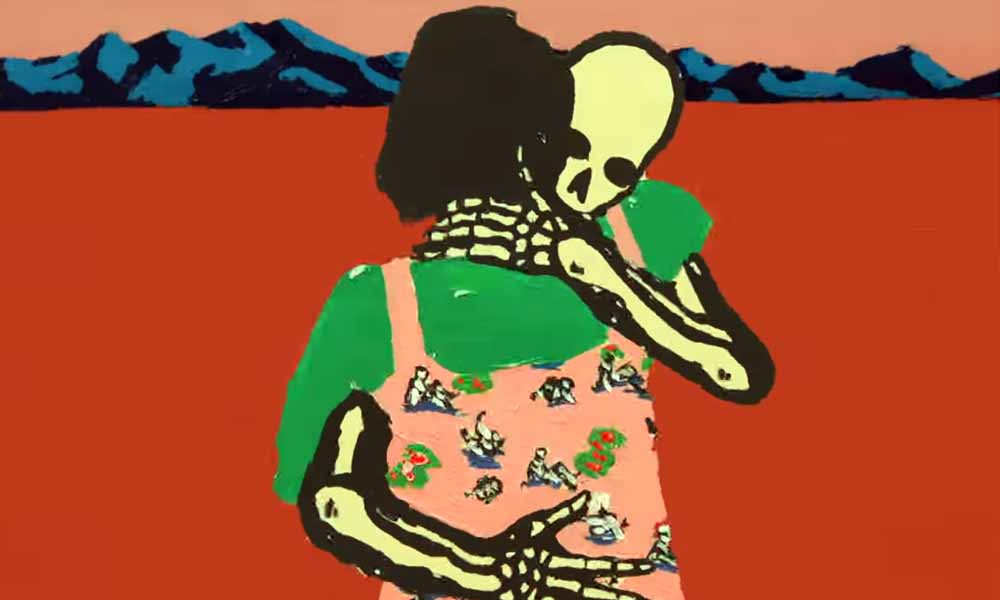 Touching video by the Broken Fingaz for Beck's remix of U2's "Love Is Bigger Than Anything In Its Way."