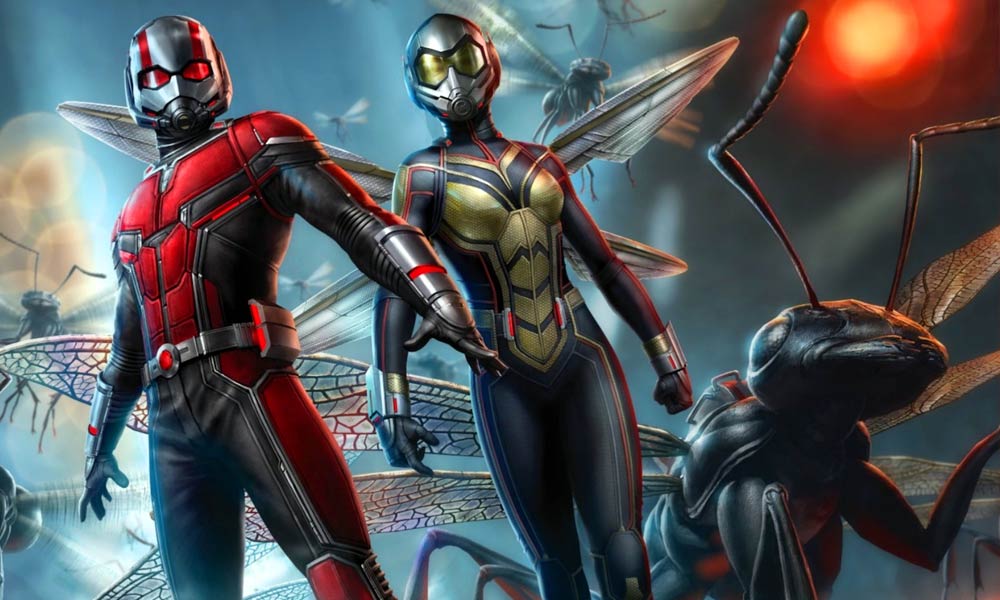 "As Scott Lang balances being both a Super Hero and a father, Hope van Dyne and Dr. Hank Pym present an urgent new mission that finds the Ant-Man fighting alongside The Wasp to uncover secrets from their past."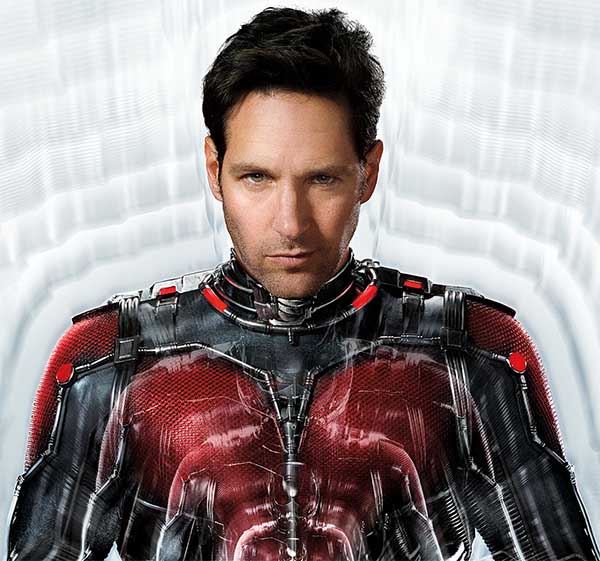 I'm going to get straight to the point on Ant-Man & The Wasp. This is an okay movie. It's not bad, but it's not mind-blowing. Ant-Man & The Wasp is the B-side of a decent album. It is the Coors Light of Marvel movies; it's not your first choice, but if it's the last thing you have available for quite some time, you can find a way to enjoy it.
Ant-Man & The Wasp is one of Paul Rudd's funny, but forgettable comedies wrapped up with edited scenes from Captain America: Civil War and the first Ant-Man movie. You won't 'LOL' literally, but you will 'LOL' like you do when you're typing a text. It's really that okay.
Paul Rudd reprises his role as Scott Lang, but this time around he receives the bumbling fool treatment that Chris Pratt received in Infinity War. He wasn't really a necessary character to the story other than having some information put into his head. This is really the only reason he was useful. This film should've just been called The Wasp being that Evangeline Lilly's character was the most intriguing as far as dialogue and action.
The whole movie had this weird 80's cartoon vibe to it. It reminded me of an old G.I. Joe cartoon where our protagonists are presented with an obstacle or challenge and in less than 30 minutes everything was made okay and wrapped up with a nice red bow. No paperwork, no investigations, no questioning. Just the bad guys going to jail and the good guys laughing over a lame dad joke.
Okay, so one thing that really bothers me was the lab they kept shrinking down:
Did they need a whole building to utilize one lab?
Did anyone else work in said building?
With all the bumbling and movement of the building in its small form, weren't there any desks, file cabinets and book shelves flying all over the place?
Wouldn't the Quantum ship thingy have been destroyed during all the shifting??
I digress. In other words, you really have to suspend your disbelief when watching this movie to really enjoy it.
Overall Grade: C
I'm not mad at all about the movie, but it probably won't hold much weight in my memory bank. The most important part of the entire movie was the first after-credit scene which ties into the Marvel Cinematic Universe. Other than that, Ant-Man and the Wasp was the potato chips of the MCU's cookout. It's what you eat while you wait for the good stuff to finish cooking.
Ant Man & The Wasp
Action, Adventure, Sci-Fi
July 2018
Director: Peyton Reed
Marvel Studio
1 hour 58 minutes
IMDB
Godzilla: King of the Monsters – Official Trailer 2
Halloween: The Classic Slasher Film Gets a Proper Sequel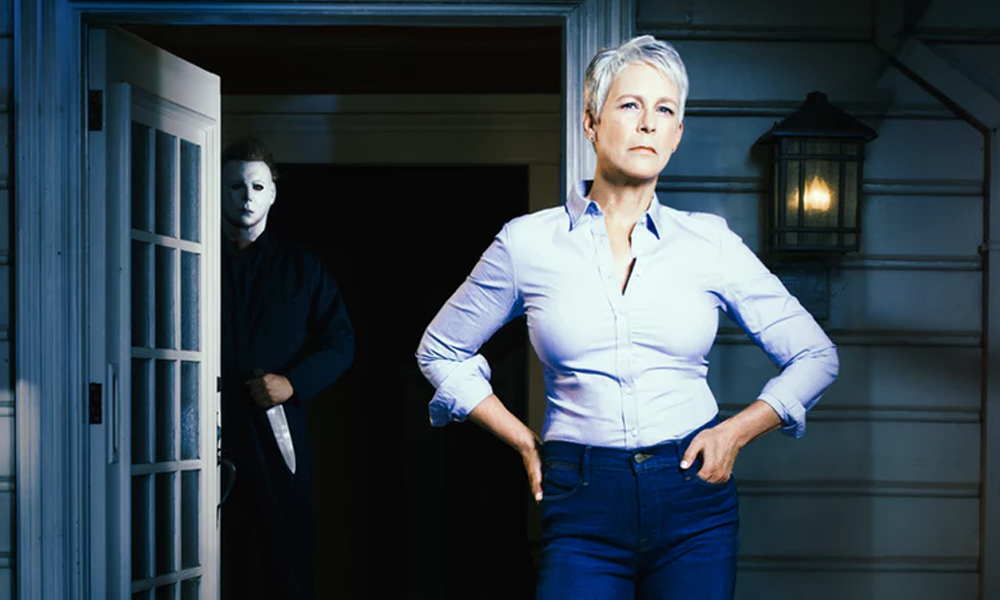 "Laurie Strode comes to her final confrontation with Michael Myers, the masked figure who has haunted her since she narrowly escaped his killing spree on Halloween night four decades ago."
Michael Meyers is considered one of the elder slashers that helped catapult the sub-genre in the late 70's and opened the door for such favorites as Jason Voorhees and Freddy Kreuger.
Much like its influences, the Halloween films have churned out eleven sequels, prequels, and I guess spin-offs, that tend to be cheap thrills on a boring night. These production companies try their best to produce cash grab after cash grab that tend to water down the legacies of the original films for the sake of forced jokes and cheap jump scares. Does this sequel, that for some reason names itself after the original movie, have anything to bring to the table?
Yes, I would say so. It feels like this movie attributes itself as a direct sequel to the first film, and totally ignores every other film in the franchise. This was a good move because this film does feel like a direct sequel – almost like it was an old movie from the 80's recently unearthed with an aged washed-out color scheme and familiar score. It wasn't as polished as the H20 series, but it wasn't as grungy and delusional as the Rob Zombie films, either
The plot managed to remain simple which often is the Kryptonite for sequels and does a few callbacks to the first film without being heavy-handed about it.
Michael Meyers felt like an old man with the Director David Gordon Green giving us glimpses of his age, however he's still very broad and menacing with little need to run after his victims. He tends to be great at sneaking and trapping his victims in inescapable corners.
"Feels like an old movie from the 80's that was recently unearthed…"
The acting was decent, led by the talented Jamie Lee Curtis reprising her role as Laurie Strode. The characters felt real and not too far-fetched for some B-movie style decision making.
Even the story was engaging, but be prepared to question how some people are oblivious when they should be on high alert that a psycho murderer is on the loose in their town. Either way, you might want to lock your doors.
Overall Grade: B
It definitely was better that the last few Halloween films and manages to provide a couple of scares and jumps.
The director made a good decision of going with a John Carpenter-style Halloween film that delivers on good old slasher film exploitation without feeling the pressures of some big-time studio exec telling him to tone it down.
* * *
Halloween (2018)
Horror, Thriller
October 2018
Director: David Gordon Green
Blumhouse/Miramax
1 hour 46 minutes
IMDB reference click here