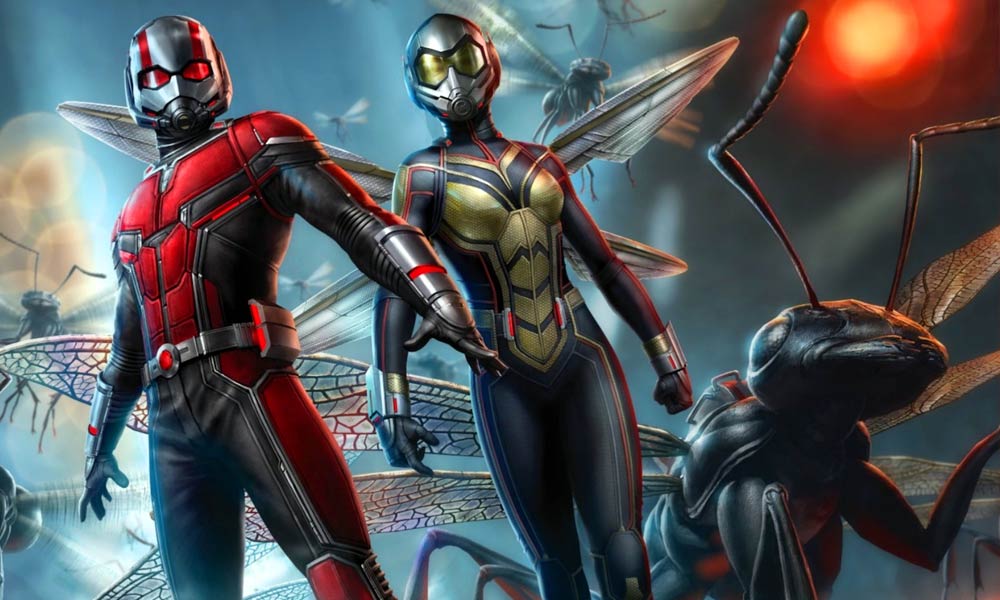 "As Scott Lang balances being both a Super Hero and a father, Hope van Dyne and Dr. Hank Pym present an urgent new mission that finds the Ant-Man fighting alongside The Wasp to uncover secrets from their past."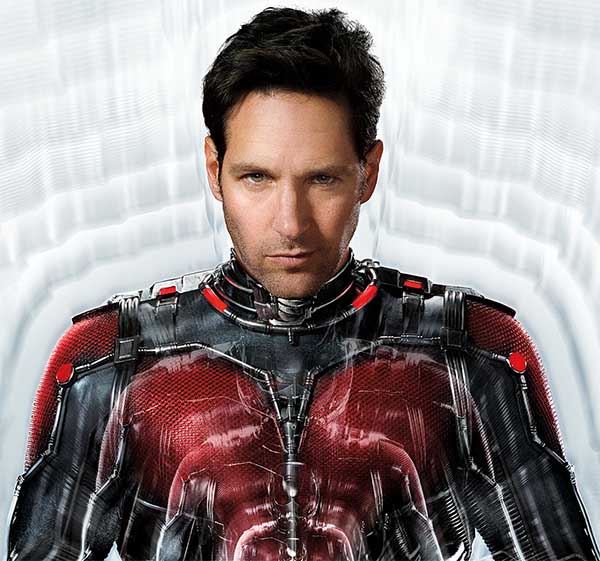 I'm going to get straight to the point on Ant-Man & The Wasp. This is an okay movie. It's not bad, but it's not mind-blowing. Ant-Man & The Wasp is the B-side of a decent album. It is the Coors Light of Marvel movies; it's not your first choice, but if it's the last thing you have available for quite some time, you can find a way to enjoy it.
Ant-Man & The Wasp is one of Paul Rudd's funny, but forgettable comedies wrapped up with edited scenes from Captain America: Civil War and the first Ant-Man movie. You won't 'LOL' literally, but you will 'LOL' like you do when you're typing a text. It's really that okay.
Paul Rudd reprises his role as Scott Lang, but this time around he receives the bumbling fool treatment that Chris Pratt received in Infinity War. He wasn't really a necessary character to the story other than having some information put into his head. This is really the only reason he was useful. This film should've just been called The Wasp being that Evangeline Lilly's character was the most intriguing as far as dialogue and action.
The whole movie had this weird 80's cartoon vibe to it. It reminded me of an old G.I. Joe cartoon where our protagonists are presented with an obstacle or challenge and in less than 30 minutes everything was made okay and wrapped up with a nice red bow. No paperwork, no investigations, no questioning. Just the bad guys going to jail and the good guys laughing over a lame dad joke.
Okay, so one thing that really bothers me was the lab they kept shrinking down:
Did they need a whole building to utilize one lab?
Did anyone else work in said building?
With all the bumbling and movement of the building in its small form, weren't there any desks, file cabinets and book shelves flying all over the place?
Wouldn't the Quantum ship thingy have been destroyed during all the shifting??
I digress. In other words, you really have to suspend your disbelief when watching this movie to really enjoy it.
Overall Grade: C
I'm not mad at all about the movie, but it probably won't hold much weight in my memory bank. The most important part of the entire movie was the first after-credit scene which ties into the Marvel Cinematic Universe. Other than that, Ant-Man and the Wasp was the potato chips of the MCU's cookout. It's what you eat while you wait for the good stuff to finish cooking.
Ant Man & The Wasp
Action, Adventure, Sci-Fi
July 2018
Director: Peyton Reed
Marvel Studio
1 hour 58 minutes
IMDB
Chadwick Boseman Forever!!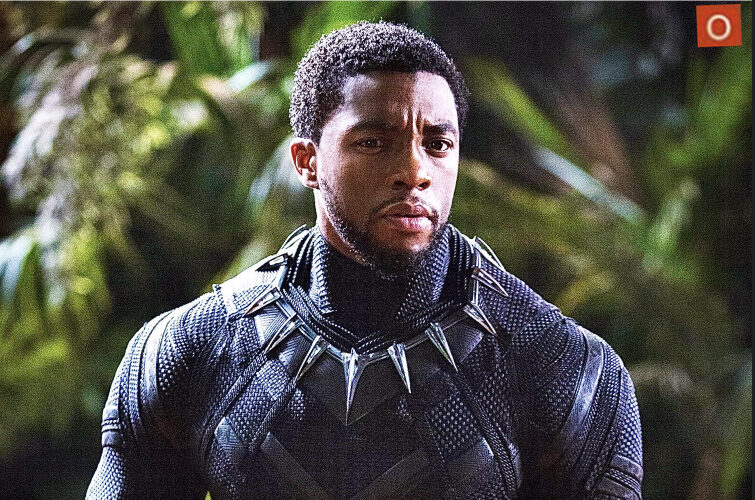 It is clear that Chadwick Boseman chose iconic roles like Thurgood Marshall, James Brown, Jackie Robinson and Black Panther with deliberate intent and for a specific purpose. In an age where positive roles for Black actors is often sparse, Chadwick managed to land and portray historical figures that made most respect his talents if not revel in his ability to transition effortlessly for one character to another. Even I had to give his African accent a solid B+ (It's the highest grade the Nigerian Standards Bureau can give for an African accent to a non African FYI.)
Holding out and preparing for these dynamic roles came with both great frustration and incredible resolve I'm certain. Not to mention the taxing ordeal of battling Colon Cancer as the grueling scheduling of filming and increasing responsibility for positive representation loomed. Even under extreme duress, Chadwick's commitment to others appeared to outweigh his own tribulations, unbeknownst to us all.
Black Panther may have been just a movie to some and that may be because some can easily rattle off 10 movies with a king of non Af-Am origin. It represented a lot more to others. Albeit imagined, imagery on cinema often accomplishes more to augment the social narrative and society itself than actual reality. If negative stereotypes influence perception then positive ones absolutely have the same converse effect.
Even in jest, the cultural misappropriation of raisins in potato salad on SNL skits directly spoke to the tampering of black culture to which T'challa championed, represented and aptly responded "Oh hell Nah Karen!"
If you don't understand the relevance of representation, it's probably because you are thoroughly represented. After all, no one is ever grateful for every breath they take until they are gasping for air.
R.I.P Chadwick Boseman. Thank you for breathing life into the possibility of Black excellence.

The Mandalorian Gets Star Wars Right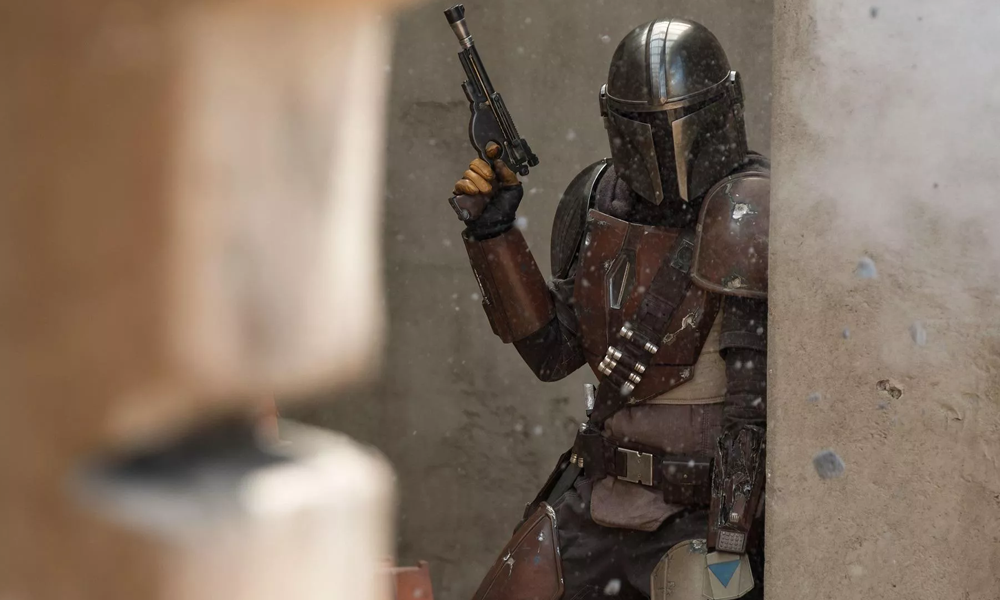 Star Wars is pretty silly, and that's okay. If we want Shakespeare, we already have it. I don't expect some fantasy silliness to ever take the place of nutritious art. Still, I like candy, too, and that's what we get from those films whittled from the paper-thin mythologies of the original.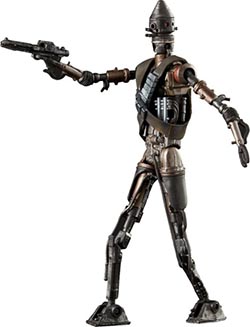 Enter The Mandalorian, like some nameless Sergio Leone anti-hero through a planked saloon door, stopping the piano player and all conversation in its tracks. There's a stranger in town. Could be Clint Eastwood, could be Charles Bronson. In this case, it's Pedro Pascal, a Chilean actor best known for Game of Thrones and Narcos. You'd never know it, though, since as of episode 7 we've yet to see "Mando" sans helmet. This only adds to a coolness originally displayed by another famous Mandalorian, Boba Fett. Boba actually debuted between Star Wars and The Empire Strikes Back in a hastily produced Christmas cartoon.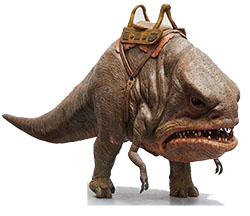 Not everyone likes it when silly wants to be taken seriously. Still, there's a way to do it that's not as jarring as Adam West v. Christian Bale.
Jon Favreau, whose Iron Man truly kicked off the Marvel Cinematic Universe, acts as executive producer and showrunner of The Mandalorian, and he knows just how to balance the whole thing with an aesthetic more Alex Ross than Jack Kirby. As head writer, Favreau successfully walks that tightrope between nostalgia and the now. He tempers seriousness with one of the most adorable little puppets you ever did see. I'm talking about "The Child," better known via recent memes as "Baby Yoda." In the same way that the Mandalorian isn't Boba Fett, the Child isn't Yoda – yet both have those original characters baked into their DNA.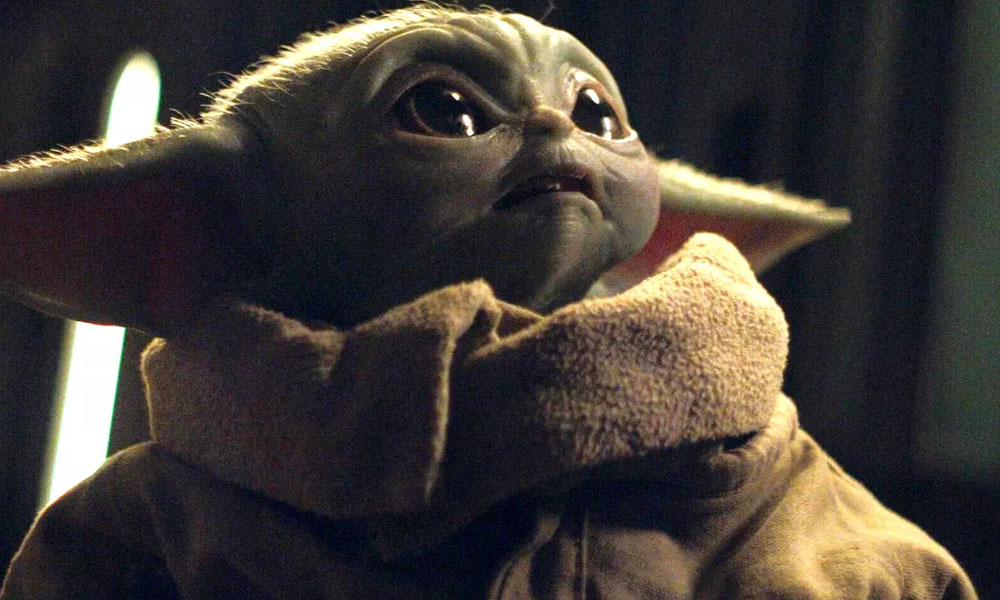 At 15 million clams an episode, you get some excellent production value. Cinematography, music, and special effects are all on point, as are cameos from the likes of Amy Sedaris, Bill Burr, Werner Herzog, Nick Nolte, Carl Weathers, Giancarlo Esposito, and Taika Waititi. Waititi also directed the final episode of Season 1, to be released December 27th.
The Mandalorian may be the best byproduct of the original series. Check it out on Disney+.
Aaron Paul Breaks Bad Once Again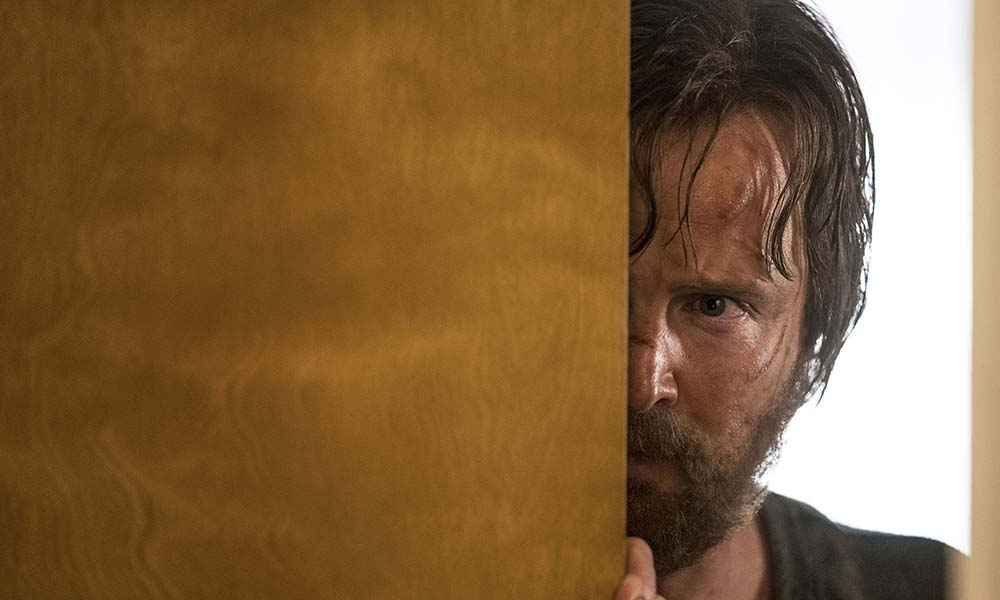 Vince Gilligan brings us the further adventures of Jesse Pinkman as only he can, and the results are pretty entertaining.
Released on Netflix and in theaters on Friday, El Camino: A Breaking Bad Movie steps back and forward in time to resolve Pinkman's story in two tension packed hours. Thankfully, Gilligan doesn't bite off more than he can chew, and manages to pack more action into this story than in four frickin' seasons of Better Call Saul.
You know that feeling you get when an episode of Saul ends and you feel like you've just been tricked into watching lawyers talking for an hour? You won't have that with El Camino.
Now, if they could just spin off Jonathan Banks the same way.
Some familiar faces show up here and there, and they thankfully don't chew up too much of the scenery. Worth noting that Robert Forster does a fine job in El Camino, and he unfortunately passed away the day the film was released. Peace out, Mr. Forster.