Marvel Remembers Stan Lee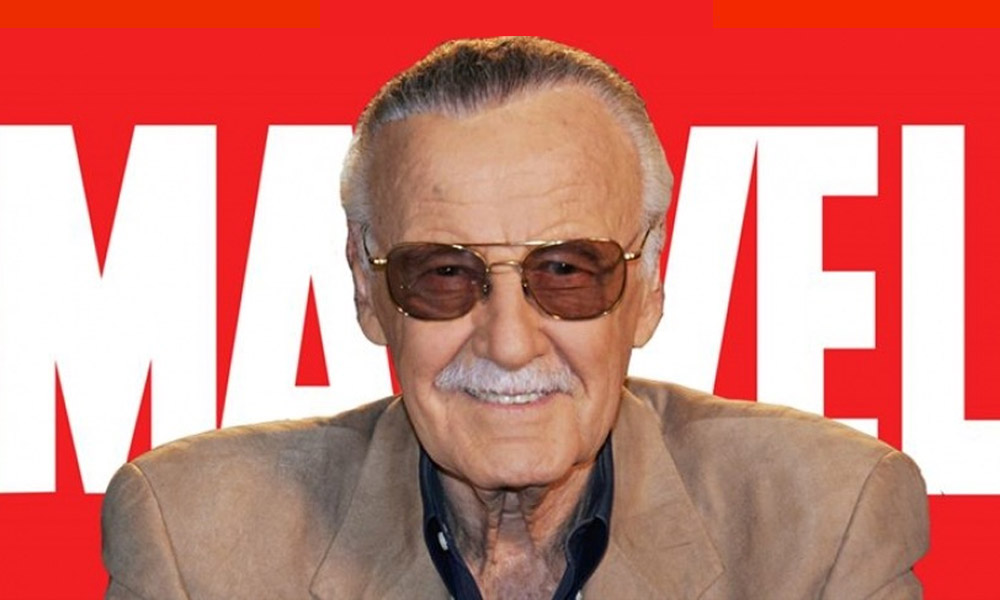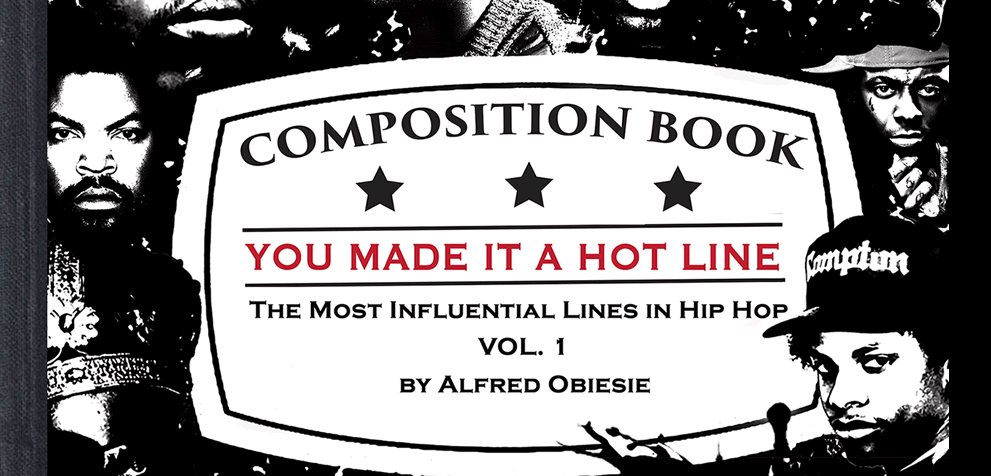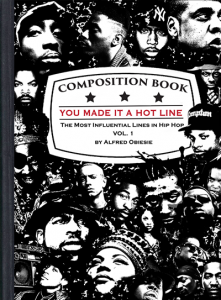 OTM Media Group has announced You Made It A Hot Line: The Most Influential Lines in Hip Hop by Alfred Obiesie. This book highlights the social significance of each line and its impact on our culture through savvy commentary and dope illustrations.
Those familiar with One Track Mine may know Alfred (Alf) better as Crazed Afrykan, our friendly neighborhood hip hop aficionado, whose wry wit and penchant for biting social commentary is legendary around these parts. As a hip hop producer (Nas, Damien Marley, DV Alias Khryst, King Prince) and super-fan for over 30 years, he's intimate with the motivations, rhymes and reasons for one of the most revered genres in modern music.
Last year Alf suffered "sudden cardiac death," spent two weeks in a medically induced coma, and not only lived to tell the tale, but wrote the hysterical and insightful You Made it a Hot Line in the months that followed. And you thought you were busy.
With over 30 radio stations blogs, podcasts and hip hop publications praising the book (Vibe, Sirius XM, This is 50.com, Jack Thriller, Beat Minerz Radio, 90.3 FM, 88.7FM, etc…) You Made It A Hot Line is rapidly making a significant imprint on hip hop culture. The book was recently requested by the Brooklyn Public Library and has since been added to their catalog in multiple branches borough-wide.
You Made it a Hot Line is available in eBook ($9.99) and hardcover ($19.99)  in our shop, Amazon, Politics & Prose (D.C), Black & Nobel (Philly), and Greenlight Bookstores (Brooklyn, NY). Read an excerpt from the book HERE. Enjoy! #hotline21 
EVENTS
 PARTNERS

PRESS

FANS
---
Oct 1-7: The Next Stop Is…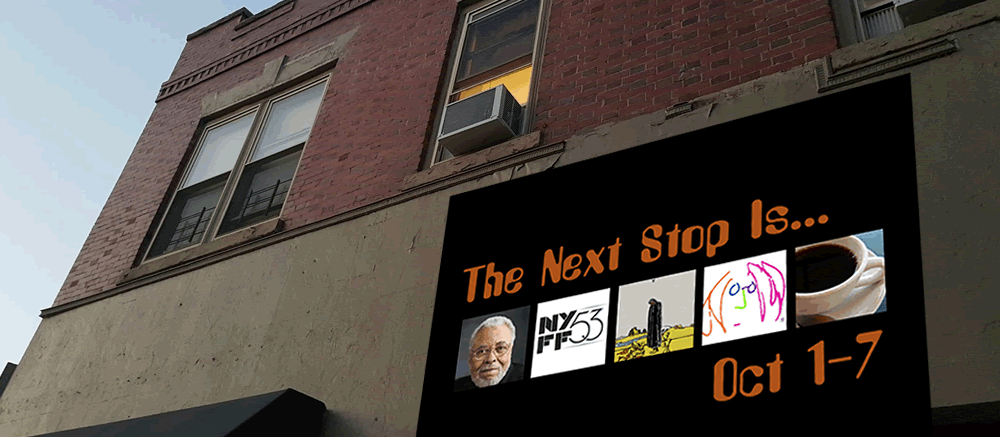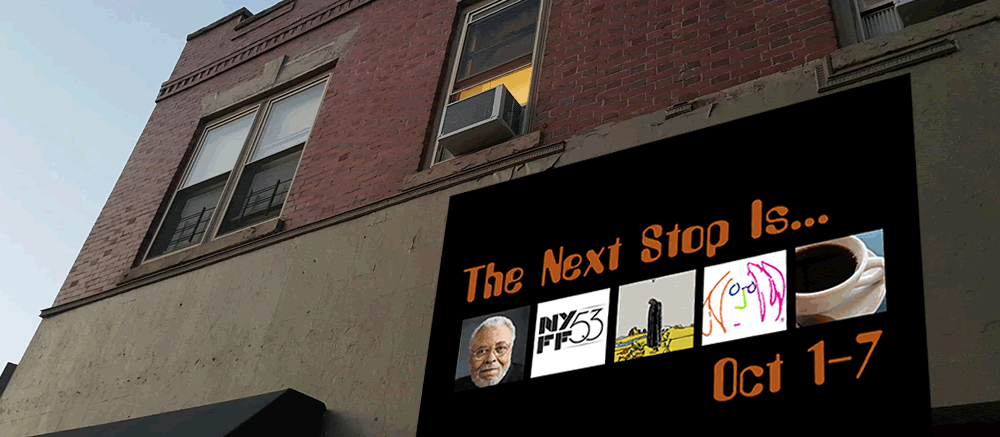 New York Film Festival
The 53rd Annual New York Film Festival promises highly anticipated films from Steven Spielberg, Robert Zemeckis and bio-pics on Steve Jobs and Miles Davis, among many others.
---




The Art of John Lennon
Apart from being one of the best songwriters in the universe, Lennon also channeled his creativity into delightful doodles.  

---


The Gin Game
James Earl Jones and Cecily Tyson bring their gravitas to Donald L. Coburn's two act play The Gin Game at New York's The Golden Theater.
---


Wavves
Check out San Diego rock band Wavves at St. Vitus Bar rocking tunes from their brand new CD V. 
---


NYC Craft Coffee Festival
The NYC Craft Coffee Festival is the official kickoff to NYC Coffee Week. You didn't even know that was a thing. 

Sep 24-30: The Next Stop Is…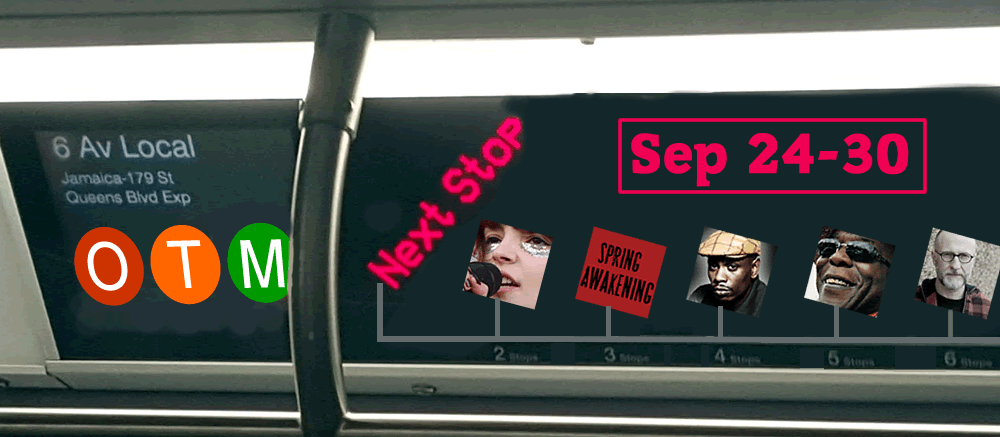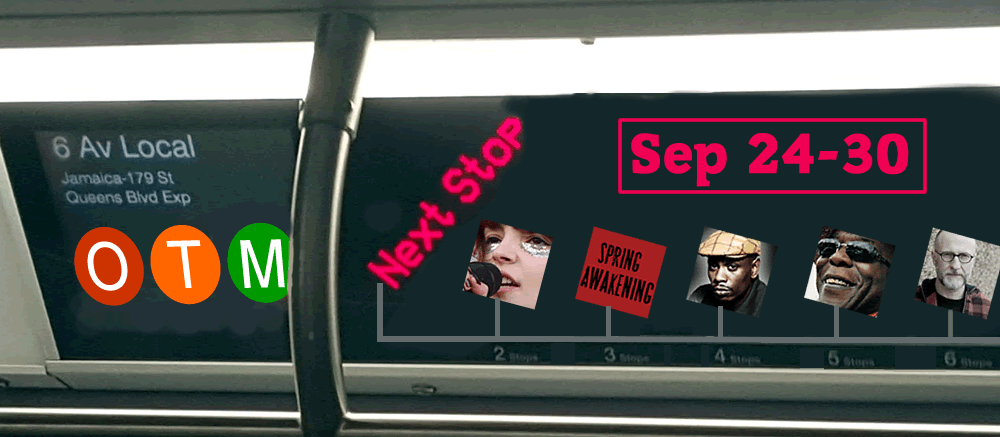 Dave Chappelle
Arguably the funniest stand up comedian working today, Chappelle famously took a few years off to wrap his head around fame. He's back for several local shows.
---




Buddy Guy
At 79, guitarist extraordinaire Buddy Guy has influenced everyone from Jimi Hendrix and Eric Clapton to Keith Richards and John Mayer, and is still going strong. 

---


Bob Mould
Ex- Husker Du frontman Bob Mould brings his quiet side to City Winery for a solo show celebrating the 25th Anniversary of his seminal album Workbook.
---


Spring Awakening
Duncan Sheik's musical take on Spring Awakening returns to Broadway, but the show's roots go all the way back to the 1891 original play.
---


Chrvches in Central Park
Scottish three piece Chrvches (pronounced Churches) take to Central Park for a free show that speaks to your inner 12 year old girl.