Comic Fans: Geek out with Cartoonist KAYFABE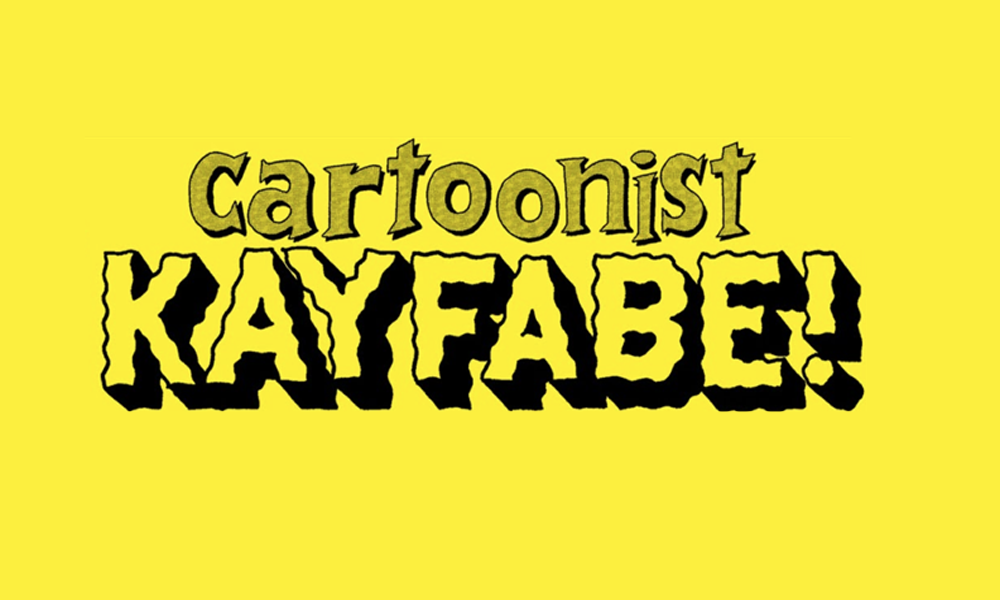 Cartoonist Kayfabe is a YouTube channel hosted by comic-book makers Ed Piskor and Jim Rugg.
Comics have come a long way since they were just for kids – and anyway, those kids have grown up and rightfully embrace it as  an artform. Cartoonish Kayfabe expertly walk you through the finer points of comic creation and appreciation, referencing some high quality images along the way.  If you're a comic geek, you will dig it – especially if you're into 90's era and independent comics.
Writing Your First Book / Should I Self Publish?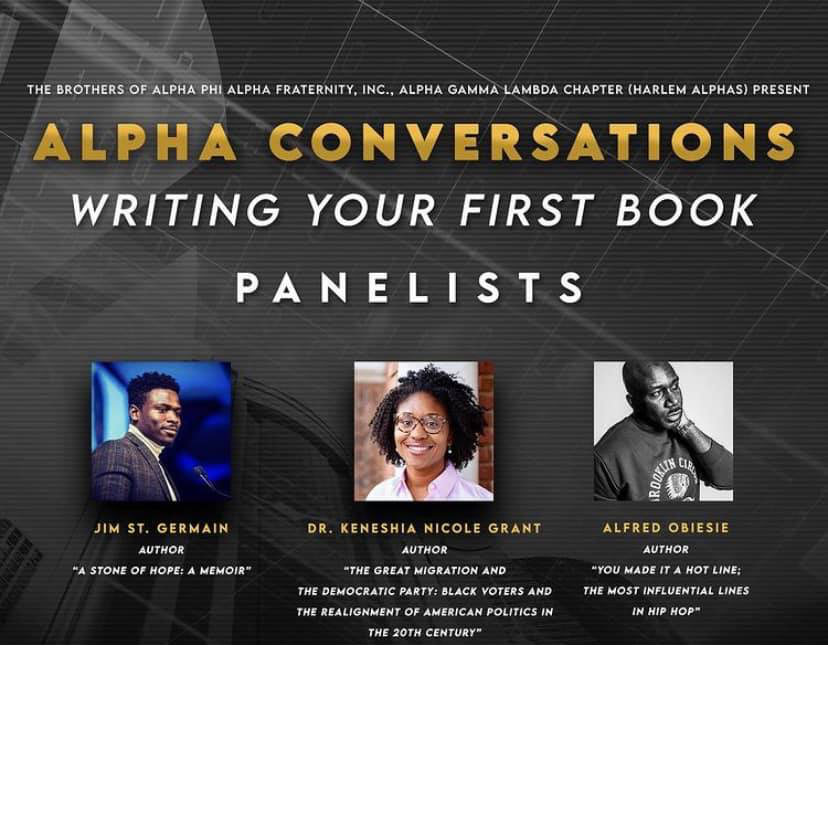 I had the distinct pleasure of  participating in a panel discussion on writing your first book, presented by the Harlem chapter of Alpha Phi Alpha Fraternity Inc.  Alongside Jim St. Germain, Author – A Stone of Hope: A Memoir and Dr. Keneshia Nicole Grant, Author – The Great Migration and the Democratic Party: Black Voters and the Realignment of American Politics in the 20th Century.  We opined on pain points, benefits and strategies regarding our inaugural voyages into authorship. Feel free to watch for your self and I hope this provides some insight to all those looking to make the same voyage. Enjoy!
What the NFT is a BEEPLE?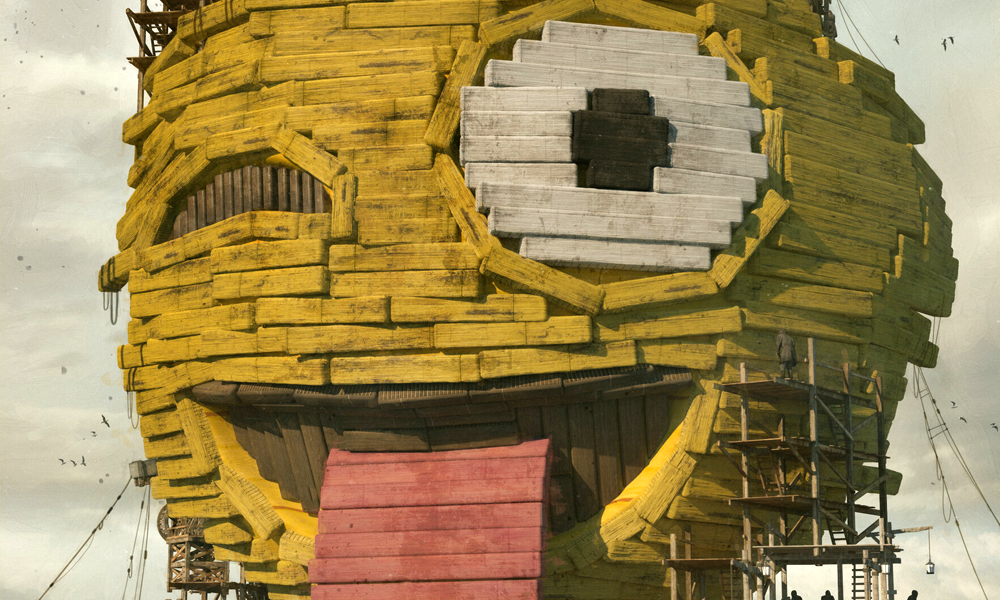 On March 11 this year, the digital artist Beeple sold a collage of digital images from his "Everydays" series for nearly 70 million dollars as an NFT, or non-fungible token. And if that sentence confuses you, you're not alone.
A non-fungible token is a unit of data on a digital ledger called a blockchain, where each NFT can represent a unique digital item, and thus they are not interchangeable. NFTs can represent digital files such as art, audio, video, and other forms of creative work. While the digital files themselves are infinitely reproducible, the NFTs representing them are tracked on their underlying blockchains and provide buyers with proof of ownership." – Wikipedia
Still confused? Let the artist himself explain it, and learn how he went from NFT newbie to making the third most expensive artwork by a living artist in three months. Not to suggest Beeple is an overnight success. The "Everydays" series alone involved creating a piece of art every day since May 1, 2007 – and he hasn't missed a day.
Check out some of Beeple's amazing and controversial work below.
Chadwick Boseman Forever!!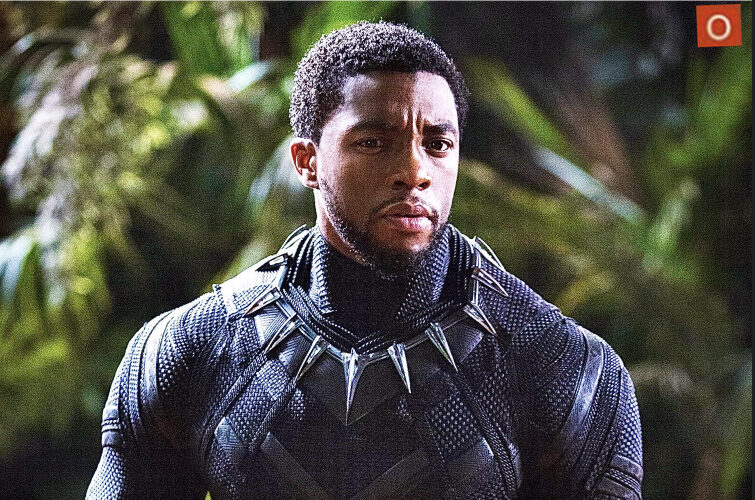 It is clear that Chadwick Boseman chose iconic roles like Thurgood Marshall, James Brown, Jackie Robinson and Black Panther with deliberate intent and for a specific purpose. In an age where positive roles for Black actors is often sparse, Chadwick managed to land and portray historical figures that made most respect his talents if not revel in his ability to transition effortlessly for one character to another. Even I had to give his African accent a solid B+ (It's the highest grade the Nigerian Standards Bureau can give for an African accent to a non African FYI.)
Holding out and preparing for these dynamic roles came with both great frustration and incredible resolve I'm certain. Not to mention the taxing ordeal of battling Colon Cancer as the grueling scheduling of filming and increasing responsibility for positive representation loomed. Even under extreme duress, Chadwick's commitment to others appeared to outweigh his own tribulations, unbeknownst to us all.
Black Panther may have been just a movie to some and that may be because some can easily rattle off 10 movies with a king of non Af-Am origin. It represented a lot more to others. Albeit imagined, imagery on cinema often accomplishes more to augment the social narrative and society itself than actual reality. If negative stereotypes influence perception then positive ones absolutely have the same converse effect.
Even in jest, the cultural misappropriation of raisins in potato salad on SNL skits directly spoke to the tampering of black culture to which T'challa championed, represented and aptly responded "Oh hell Nah Karen!"
If you don't understand the relevance of representation, it's probably because you are thoroughly represented. After all, no one is ever grateful for every breath they take until they are gasping for air.
R.I.P Chadwick Boseman. Thank you for breathing life into the possibility of Black excellence.