Sicario: Day Of The Soldado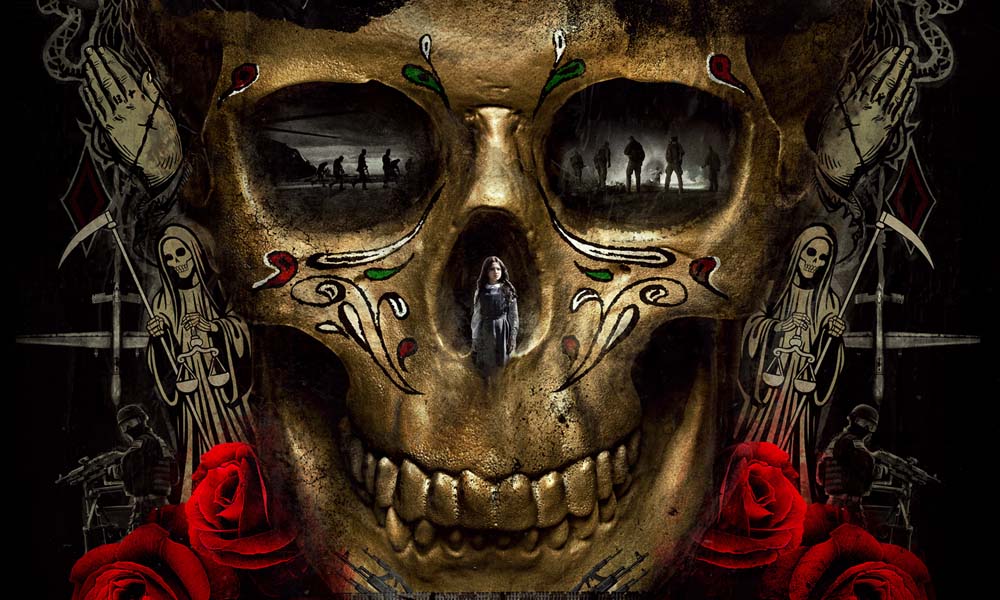 "The drug war on the U.S.-Mexico border has escalated as the cartels have begun trafficking terrorists across the US border. To fight the war, federal agent Matt Graver re-teams with the mercurial Alejandro."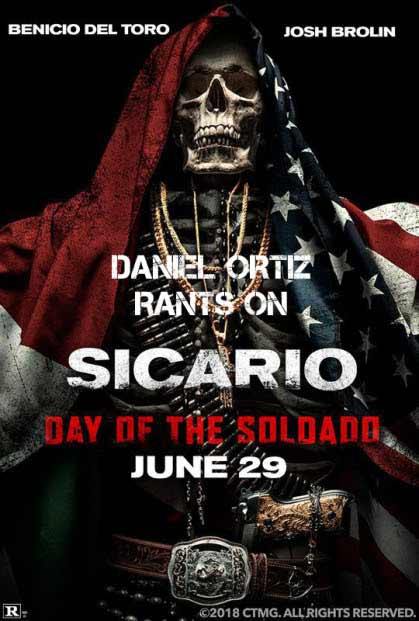 So, the first Sicario film was undeniably my favorite movie of 2015. It was raw, gritty and unapologetic. The tension in the film managed to carry over scene by scene and at times it was palpable. I was on the edge of my seat from beginning to end. When I heard that they were making a sequel to it, I really didn't understand why. There was no way to out-do the first one.
Watching Day of the Soldado's trailer felt like it was missing something that made it less appealing, but as the release date grew closer I felt compelled to give it a go. I knew that Emily Blunt would not return for the second film when it was announced it was in production. I didn't realize how much of integral part she was to this cast of characters. In the middle of a group of men that only do what needs to be done, she was the moral barometer of the bunch. She was also the protagonist that we followed into this underbelly of violence in which we lived vicariously through her tension and stress.
Now with Benicio del Toro and Josh Brolin tag teaming the protagonist role, it seems less relatable. Neither one of their characters are known for their decency and even when they try to bring it into play, it falls flat. We know all the vile things they are capable of so once they do something that seems redeeming, you really don't care because we've seen them do the worst things to people. It didn't help the audience connect.
Also, the great director Denis Villeneuve (Prisoners, Arrival, Blade Runner 2049) did not return to helm the film. Villeneuve nailed the art of suspense through great camera angles, and shots that put us dead center in the action. Stefano Solima did a decent job, but it lacked some of the edginess that the first film delivered.
The story was written by Taylor Sheridan who has quickly become one of my favorite Hollywood writers. He penned the first Sicario movie, Wind River and Hell or High Water. This plot though felt a little jumbled and at times hard to follow. It had great moments, but there were also moments where I was trying to figure out which side of the border they were on and what exactly everyone's agendas were.
The action scenes were decent, but nothing could match the highway scene from the first movie. There's only so much threat a cartel of henchman can pose to the U.S. military.
Another thing that bugged me was that we didn't see any of the major cartel kingpins. Not of glimpse. It felt like we only connected with the lowest level Sicario's and employees that came off as faceless characters to use as target practice.
Overall Grade: C
It wasn't a terrible movie, but with Emily Blunt and Denis Villeneuve missing, it felt let there was a giant hole that Soldado couldn't fill, and at times it came off a bit boring. Unfortunately since this is a sequel it has to be paired with the first film and that proved to be its biggest obstacle. Also the ending just felt unfulfilling. It just feels like it ended a few scenes before it needed to, and just left us with questions unanswered. See it on a lazy Sunday st home. It's too drab for a date movie, and too standard in its action to be a theater-worthy watch.
Sicario: Day Of The Soldado
Action, Crime, Drama
June 2018
Director: Stefano Solima
Black Label Media/Lionsgate
2 hours 2 minutes
IMDB
White Right: Meeting the Enemy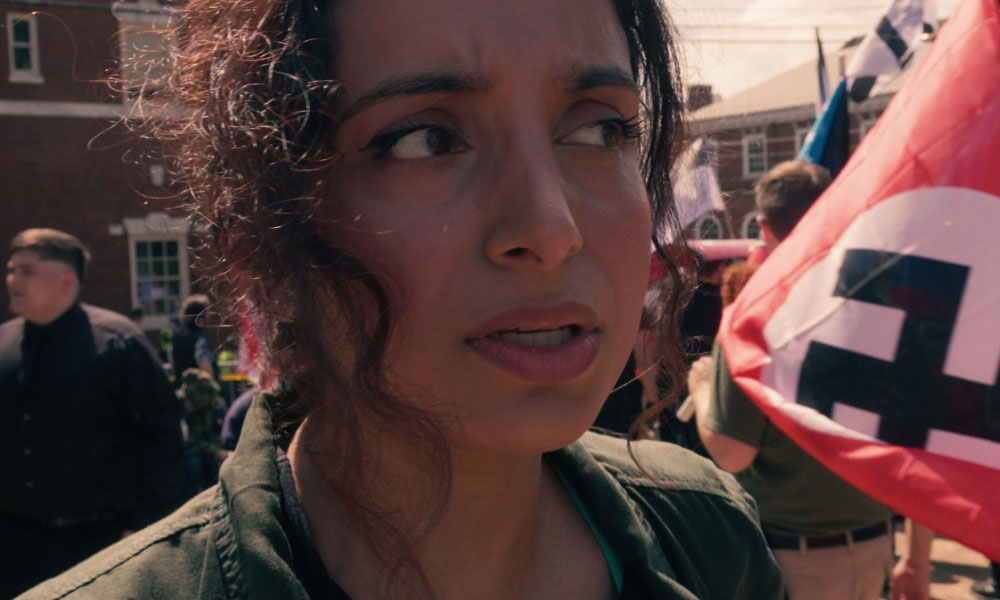 Deeyah Khan puts herself in real jeopardy in White Right: Meeting the Enemy, confronting the whitest rightest supremacists and Neo-Nazis with the oldest trick in the book; she becomes their first friend of color. No shit. You'll be amazed as Deeyah proves racism is born from miseducation and a total lack of experience.  Sure, not everyone becomes a believer in the end, but you sure will.
Ray Romano's Dad Comedy Hits Home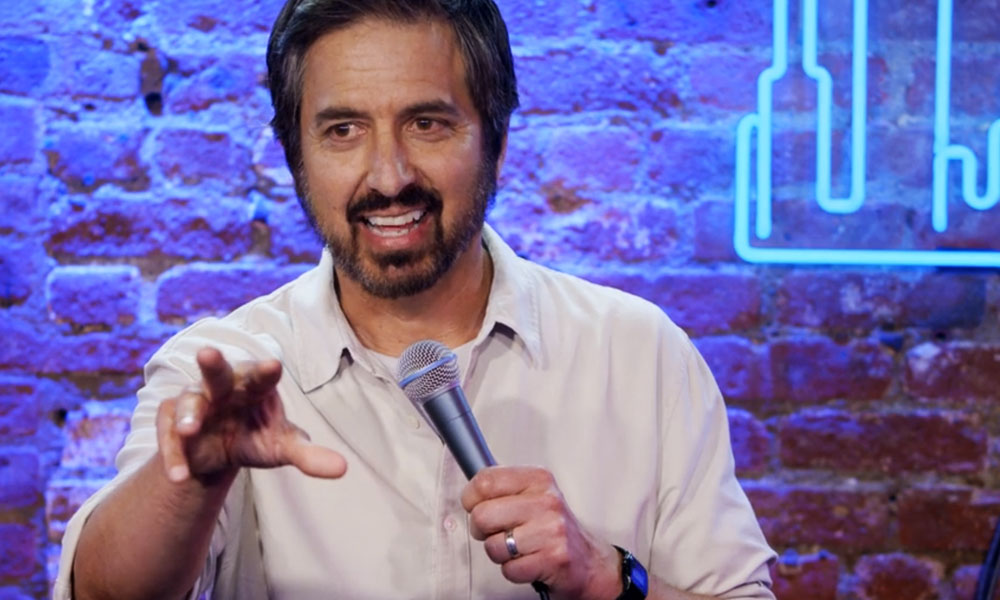 For his latest Netflix special, comedian Ray Romano returns to the Comedy Cellar doing two surprise gigs for unsuspecting fans. 
Roma: Return of the Auteur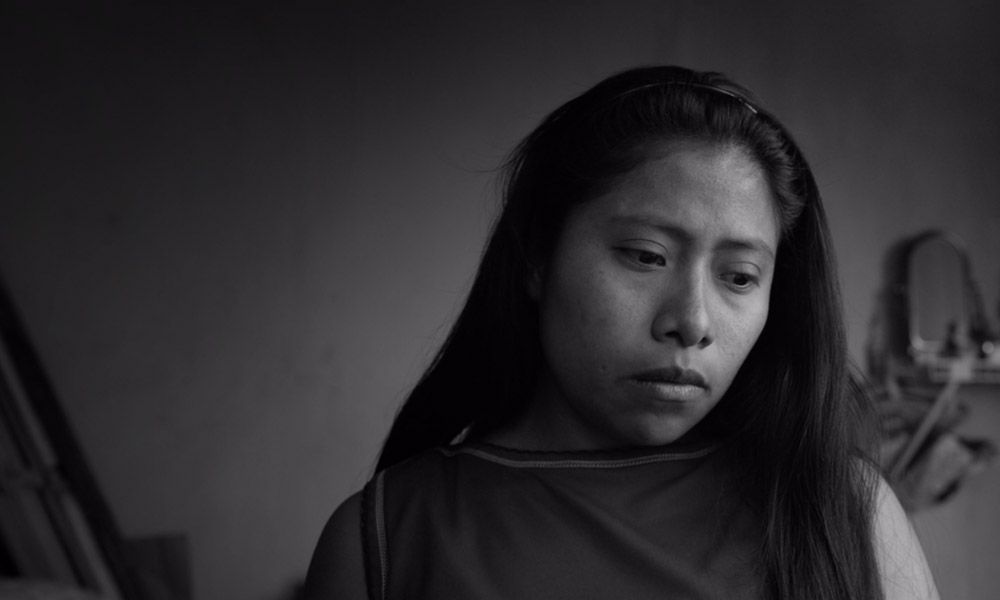 Alfonso Cuarón's Roma is easy on the eyes yet sometimes hard to watch, which is a credit to the Director and that connection he creates between viewer and heroine – in this case Cleo, the family maid and emotional heartbeat of the film. We love and sympathize with Cleo immediately. There's no way she's making it to the end unscathed.
Cleo is part of the family, yet could be fired any minute for, say, not cleaning up after the dog the day Dad leaves the family forever. That uneasy precipice between acceptance and utility has made her a warrior that handles each situation with a compassion lacking in the noxious men around her.  She's the Marge Gundersen of Mexico City – insofar as she spends much of the film pregnant, making all the right moves within a world where the options are questionable.
Cuarón does more with silence than most do with tons of exposition and editing. There's a reason he's the only person to be nominated for Best Director and Best Cinematographer in the same year.
Like some of the 1969 sci-fi movie Marooned referenced within the film, Roma moves at a snail's pace – allowing the story to seep into being rather than seem forced upon you. Underlying anxieties of race and toxic masculinity bubble beneath the surface, tethering the zeitgeist of 1971 Mexico City to the here and now.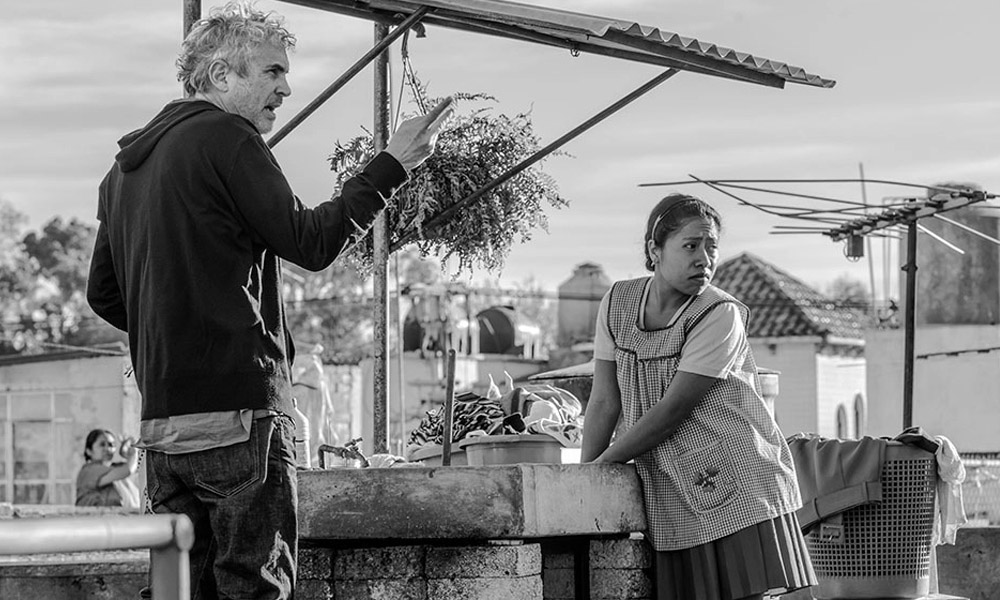 What Yalitza Aparicio brings to the role of Cleo is astounding. She has an unassuming charm yet commands the screen. A masterfully presented scene of Cleo in labor does something few films ever do: get me to suspend my disbelief. I'm always hyper-aware that there's a sound guy holding a boom mic off camera and a slew of crew itching for craft services. It's a curse that keeps me from enjoying movies like most folks do. But there are moments in Roma when I forgot I was watching people pretend. It's a great trick if you can pull it off, and Roma does so with grace.
Roma (2018)

2h 15min | Drama | 21 November 2018 (USA)

Summary:

A year in the life of a middle-class family's maid in Mexico City in the early 1970s.

Countries: Mexico, USALanguages: Spanish, North American Indian, English, Norwegian, Japanese, German, French