Ace Wrote It – 5 Great Ace Frehley Tracks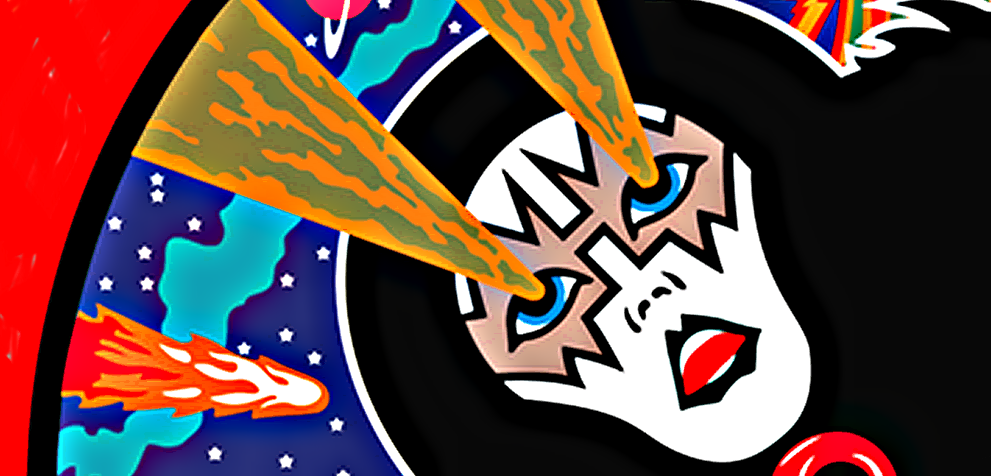 I was standing in a puddle of vomit in the nose-bleed seats when Kiss launched into "Cold Gin." This was late 80's, back when I frequented more than a few Kiss shows. At ten second intervals, the drunken chap in front of me (perhaps responsible for the puddle) would scream atop of his lungs "Ace wrote it!!"
Did he like to imbibe adult beverages and an opiate or two? Mos def, holmes.
Kiss fans come in all flavors, but some of their hardcore following love the original lineup to the exclusion of all others. Others dig all lineups regardless of whether Ace, Mark, Vinnie, Bruce, or Tommy played lead guitar. Me? I'm a sucker for Bruce Kulick, currently in
Grand Funk Railroad
. Bruce's work on
Revenge
and the oft maligned
Carnival of Souls
is among the best in the bands Kisstory. Ugh. Did I just use that word? And why am I writing about Kiss again at 46?
Regardless, as a child, I was as mesmerized by the Spaceman Ace Frehley as any other kid on my block. Once again, thank Paul Lynde for that. Ace had a fantastical look and the musical chops of some of the greats. Was he kooky? You know it. Maybe even eccentric? You betcha. Did he like to imbibe adult beverages and an opiate or two? Mos def, holmes. Maybe that made him the most interesting writer in the group, who knows. He definitely made some of the best music released by that band. Here are five tracks that bolster his place in the Rock n' Roll Hall of Fame.
Cold Gin
Gene and Paul are not your typical rock stars and famously eschewed alcohol and drugs for supplemental helpings of anonymous sex. Ace and Peter? They embraced the whole enchilada. Ace wasn't involved in multiple car crashes due to sobriety, I can assure you. So it's mildly ironic (don't you think?) that Gene takes lead vocals on this ode to juniper-flavored spirits written by Ace.
Snow Blind
Ace's voice is an acquired taste. It reeks of New Yawk Fuggedaboutit. Maybe that's why Gene sang "Cold Gin" all those years ago. In 1978 each member of the band released a solo record and Ace's was the best hands-down. So much so that a few tracks from it appear on this list – even though he also wrote Kiss staples like "Strange Ways," "Talk to Me," "Shock Me," "Rocket Ride, "Dark Light," and others.
I'm in Need of Love
Ace had a killer backing band on his first solo record that included Anton Fig on drums and Will Lee on bass. The band tears through killer tracks like "Rip It Out," "Speedin' Back to My Baby," "Ozone," and "Wiped-Out." Ace delivered in ways Paul and Gene probably thought were impossible.
Parasite
Fan favorite "Parasite" makes it to the top of the very best Kiss songs for good reason. It's heavy and hooky in ways Kiss often forgets to re-embrace. Ace re-recorded the track on his latest record Origins Vol 1. This time, he handled vocals, too.
Fractured Mirror
There is no better composition in the Kiss repertoire than "Fractured Mirror." Hands down it's the most sophisticated thing any member has put to tape. While Ace has recorded more than a few sequels on subsequent solo records, none of them replicate the magic in a bottle captured here. The instrumental "Fractured Mirror" points to a Kiss that could have been.
Love is Bigger Than Anything In Its Way by U2 (Beck Remix)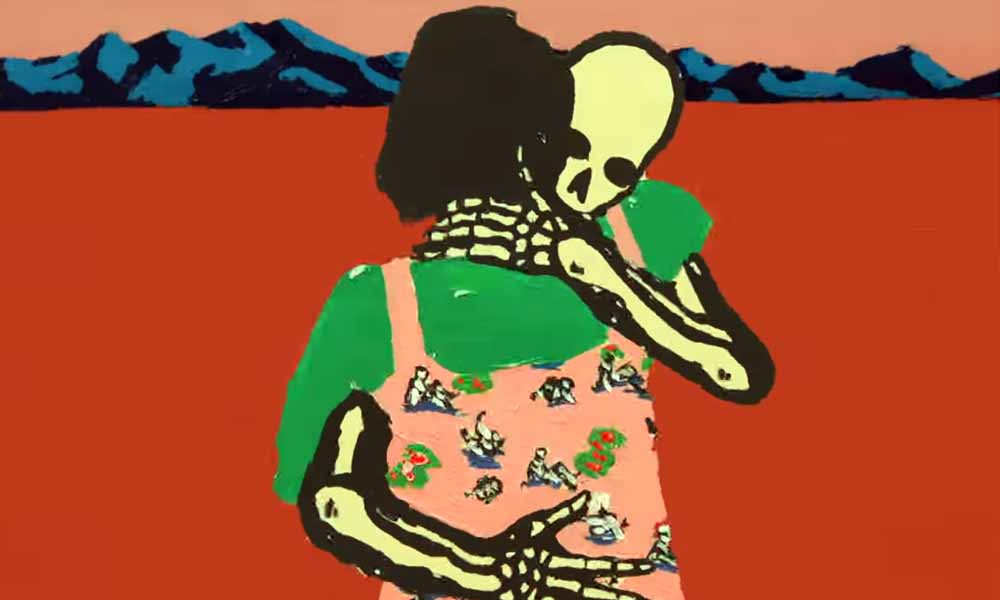 Touching video by the Broken Fingaz for Beck's remix of U2's "Love Is Bigger Than Anything In Its Way."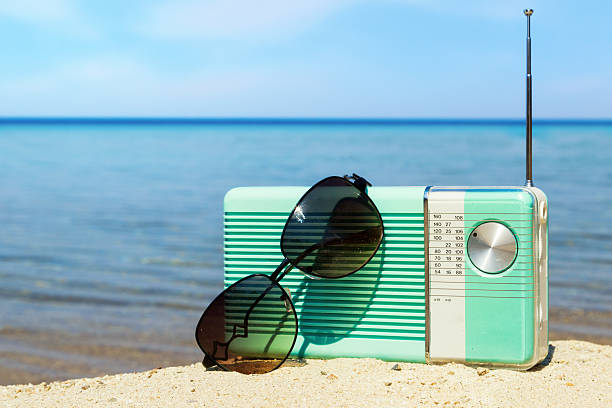 The Lyrical Summer is upon us! 2018 has been on a nice run (musically) and the lyricists have something to do with it. So if you're into lyrical content and raw talent, I have seven projects for your indulgence.
Peep the list below and tell a friend to tell a friend! Your soundtrack to the summer has just began!
KOD (J. Cole) – Another solid effort by the Rocnation/Dreamville star. You've probably got a good feel for this album from all of the outtakes during the NBA finals. If so, i'm sure you own it already. If not, get in the game already.  Standout Track – 1985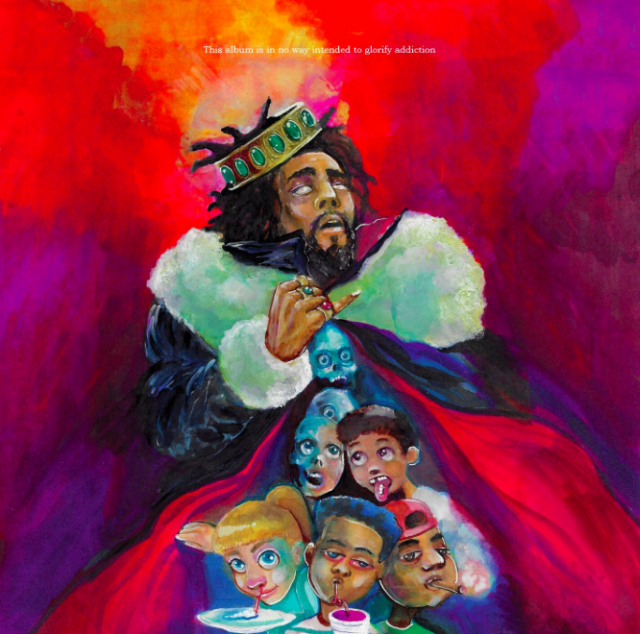 Streams of Thought Vol. 1 (Black Thought) – Contrary to many Christopher Columbuses out there. You did not just discover Black Thought was ill from his freestyle on Funk Master Flex's show. He's been nice for decades! So suck it up and catch up by getting into this EP. You won't be disappointed. Standout Track – 9th vs. Thought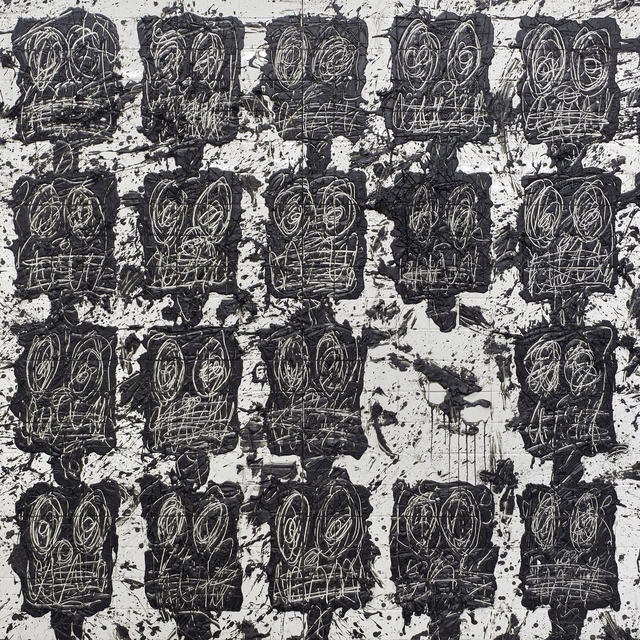 August Greene (Robert Glasper, Karriem Riggins and Common) – This album has been out for a bit but plenty of you have missed the boat. This is a diamond in the rough full of soul and straight jazz that any and everyone can appreciate.  Standout Track – Practice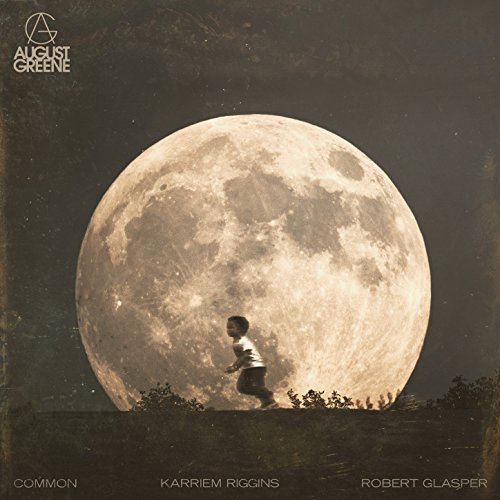 Daytona (Pusha T) – Unless you've been in solitary confinement for the last couple of months, i'm sure you know who Pusha T is. Besides delivering a death blow to Drake at the likes we haven't seen in some time, he dropped a lot more bars on his 7 track offering. Move on from "The Story Of Adidon" and get into Daytona. Standout Track – Senteria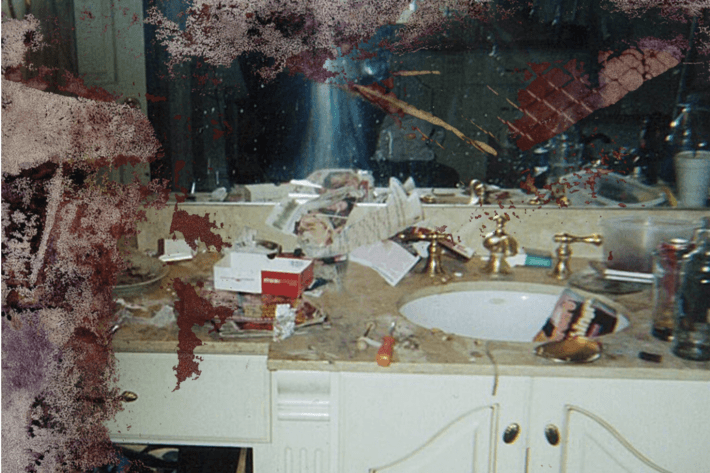 Ye (Kanye West) – There's plenty I can say about Kanye's recent marketing campaign but i'll stick to the music. And when it comes to the music he rarely disappoints. Once again he dropped a notable project that deserves a listen. Standout Track – All Mine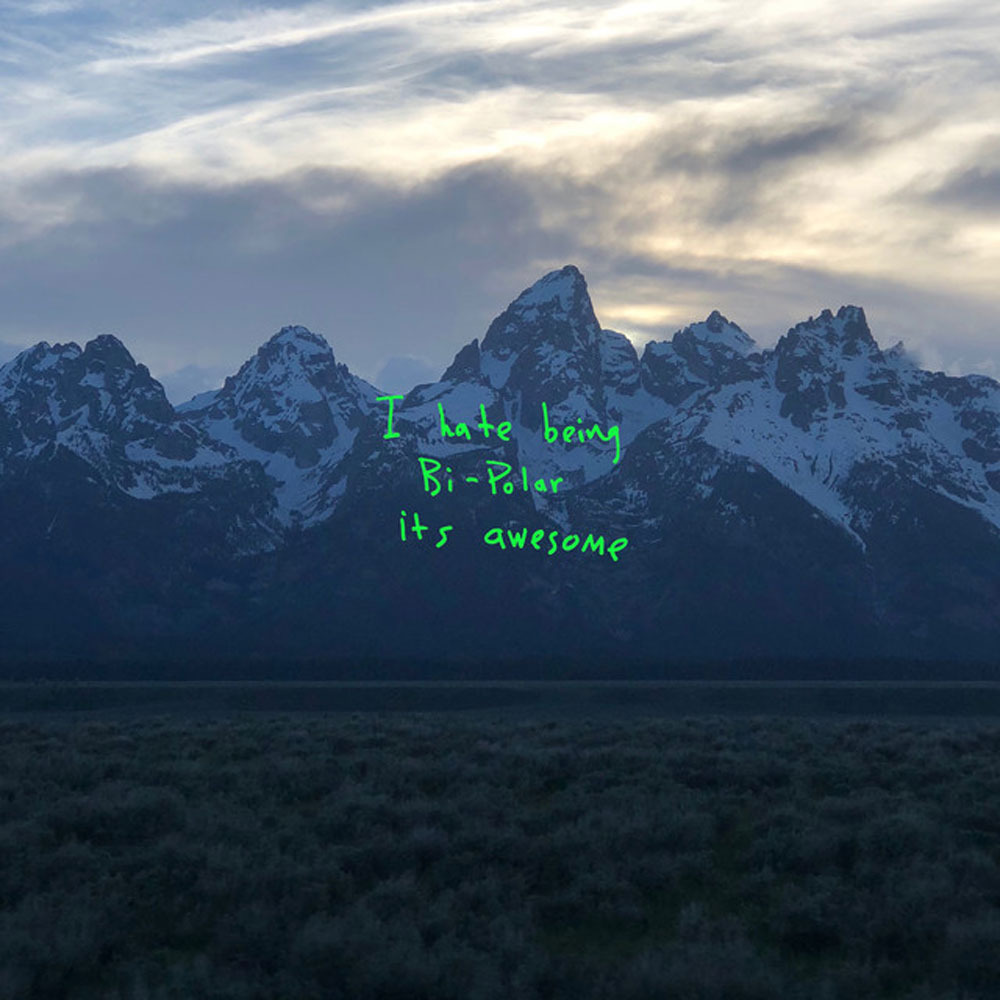 Nasir (Nas) – Your favorite rapper's favorite rapper got together with your favorite producer's favorite producer and created what we hoped for. A creative unique experience that stays on repeat. Standout Track – Everything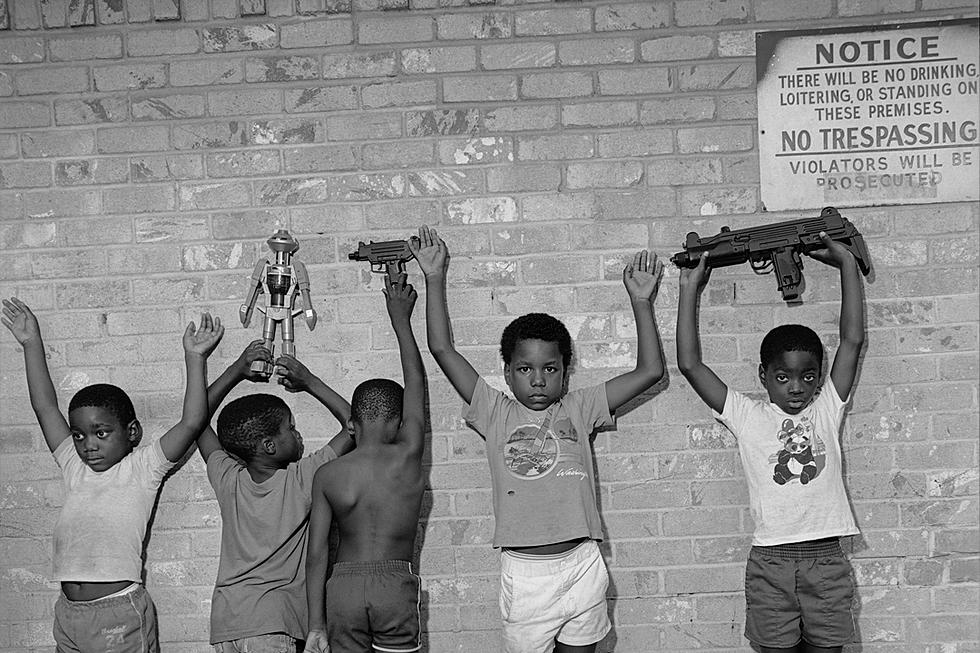 Everything Is Love (Beyoncé & Jay Z) – Now that the internet is functioning again after these two gave it a scare. Chemistry is the first word that comes to mind after hearing this duo. It's evident, genuine and works perfectly. Standout Track – Love Happy (sorry Tidal ain't having it)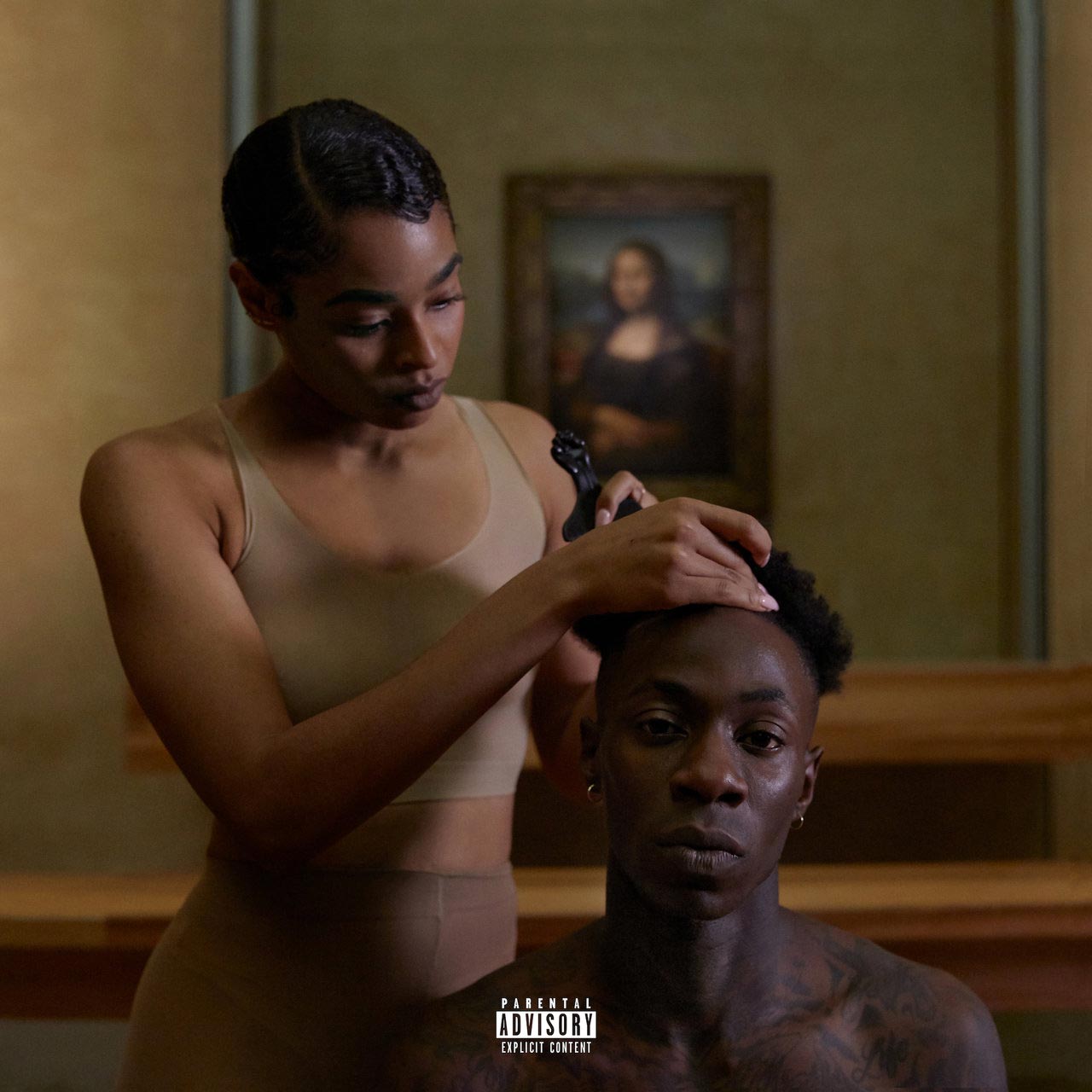 What's Beef? Pusha-T vs. Drake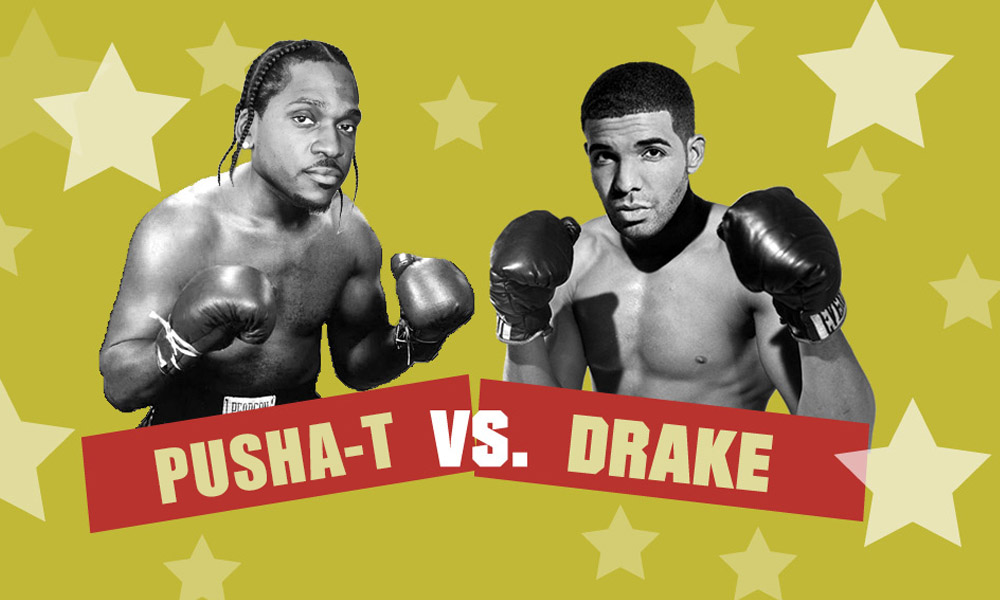 Bronx-born rapper Pusha-T has dissed Drake for years about having ghostwriters but turned up the heat recently on "Infrared" from his Kanye West produced album Daytona.
Drake responded with "Duppy Freestyle," defending himself as a ghostwriter, too, on Kanye's Life of Pablo, and suggesting (correctly) that Pusha's beef is a Daytona marketing ploy. When Pusha jokingly suggests Drake should send him an invoice, Drake does.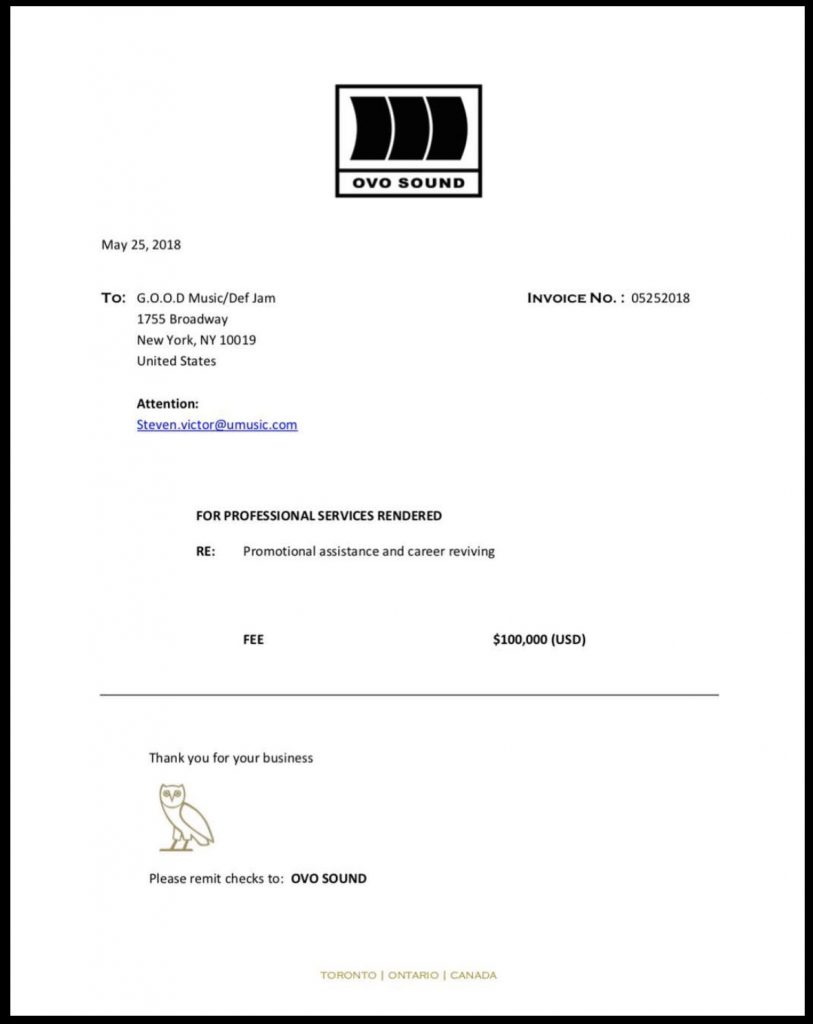 After Drake mentioned Pusha's fiancé by name on "Duppy Freestyle," Pusha broke the part of the internet not distracted by Roseanne with his response "The Story of Adidon," taking off the kid gloves and calling Drake a "deadbeat motherfucka" for fathering an illegitimate child with a porn star. Pusha, no stranger to controversial artwork (see Whitney Houston's drug den bathroom on the cover of Daytona) released an old picture of Drake in blackface to accompany the track.
Drake defended himself on Twitter saying the pic was an old acting gig representing "how African Americans were once wrongfully portrayed in entertainment."
Pusha ain't buying it, calls Drake out for being "silent on all Black issues," and offers 100K to anyone with dirt on Drake. In the hopes of squashing the beef, and perhaps any potential bloodshed, Kanye stepped in tweeting that "lines were crossed and it's not good for anyone so this is dead now."
So consider yourself caught up, and let's hope there's more bars and less tweets as the beef progresses.
Take a Deeper Dive 
The Washington Post 
The Independent 
The New Yorker