Ace Wrote It – 5 Great Ace Frehley Tracks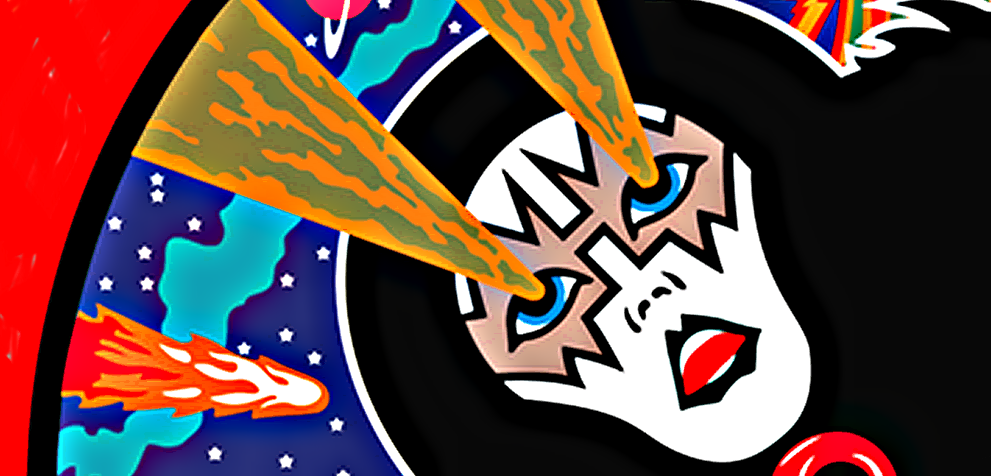 I was standing in a puddle of vomit in the nose-bleed seats when Kiss launched into "Cold Gin." This was late 80's, back when I frequented more than a few Kiss shows. At ten second intervals, the drunken chap in front of me (perhaps responsible for the puddle) would scream atop of his lungs "Ace wrote it!!"
Did he like to imbibe adult beverages and an opiate or two? Mos def, holmes.
Kiss fans come in all flavors, but some of their hardcore following love the original lineup to the exclusion of all others. Others dig all lineups regardless of whether Ace, Mark, Vinnie, Bruce, or Tommy played lead guitar. Me? I'm a sucker for Bruce Kulick, currently in
Grand Funk Railroad
. Bruce's work on
Revenge
and the oft maligned
Carnival of Souls
is among the best in the bands Kisstory. Ugh. Did I just use that word? And why am I writing about Kiss again at 46?
Regardless, as a child, I was as mesmerized by the Spaceman Ace Frehley as any other kid on my block. Once again, thank Paul Lynde for that. Ace had a fantastical look and the musical chops of some of the greats. Was he kooky? You know it. Maybe even eccentric? You betcha. Did he like to imbibe adult beverages and an opiate or two? Mos def, holmes. Maybe that made him the most interesting writer in the group, who knows. He definitely made some of the best music released by that band. Here are five tracks that bolster his place in the Rock n' Roll Hall of Fame.
Cold Gin
Gene and Paul are not your typical rock stars and famously eschewed alcohol and drugs for supplemental helpings of anonymous sex. Ace and Peter? They embraced the whole enchilada. Ace wasn't involved in multiple car crashes due to sobriety, I can assure you. So it's mildly ironic (don't you think?) that Gene takes lead vocals on this ode to juniper-flavored spirits written by Ace.
Snow Blind
Ace's voice is an acquired taste. It reeks of New Yawk Fuggedaboutit. Maybe that's why Gene sang "Cold Gin" all those years ago. In 1978 each member of the band released a solo record and Ace's was the best hands-down. So much so that a few tracks from it appear on this list – even though he also wrote Kiss staples like "Strange Ways," "Talk to Me," "Shock Me," "Rocket Ride, "Dark Light," and others.
I'm in Need of Love
Ace had a killer backing band on his first solo record that included Anton Fig on drums and Will Lee on bass. The band tears through killer tracks like "Rip It Out," "Speedin' Back to My Baby," "Ozone," and "Wiped-Out." Ace delivered in ways Paul and Gene probably thought were impossible.
Parasite
Fan favorite "Parasite" makes it to the top of the very best Kiss songs for good reason. It's heavy and hooky in ways Kiss often forgets to re-embrace. Ace re-recorded the track on his latest record Origins Vol 1. This time, he handled vocals, too.
Fractured Mirror
There is no better composition in the Kiss repertoire than "Fractured Mirror." Hands down it's the most sophisticated thing any member has put to tape. While Ace has recorded more than a few sequels on subsequent solo records, none of them replicate the magic in a bottle captured here. The instrumental "Fractured Mirror" points to a Kiss that could have been.
Pusha-T on 'DAYTONA,' Drake Disses and Kanye's Politics
Review: Sparkle Hard by Stephen Malkmus & the Jicks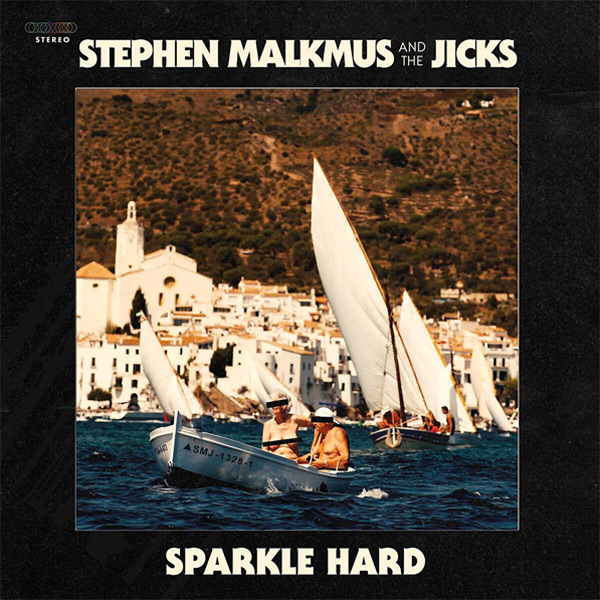 Another in a line of creative records from the ex-Pavement front-man. 
I heard that Stephen Malkmus shelved a much more electronic record in favor of this new Jicks album. While I'd love to hear him outside his comfort zone, Malkmus really does excel within it. The last few Jicks records are rock solid and this new one is no exception. Malkmus brings all the sardonic line deliveries, geeky wordplay, and fresh guitar noodlings fans expect from the  Pavement front man.
On his seventh record with the Jicks, Malkmus stretches out, allowing himself to reach back through the 90's into some decidedly late 70's/early 80's prog-rock sounds in tracks like "Rattler," "Shingy," and "Future Suite." Things get beautifully retro in the gorgeously stringy "Solid Silk" and you can hear some Keith Richards influence in the guitars on "Bike Lane." Throw in the alt country twang of duet "Refute" with fellow 90's icon Kim Gordon, and you got one of the best records of the year.
What others are saying: 
Spin
Pitchfork
Rolling Stone
Consequence of Sound
This is America – Childish Gambino