Social Media Forces the Youth to Push Bubble Gum Music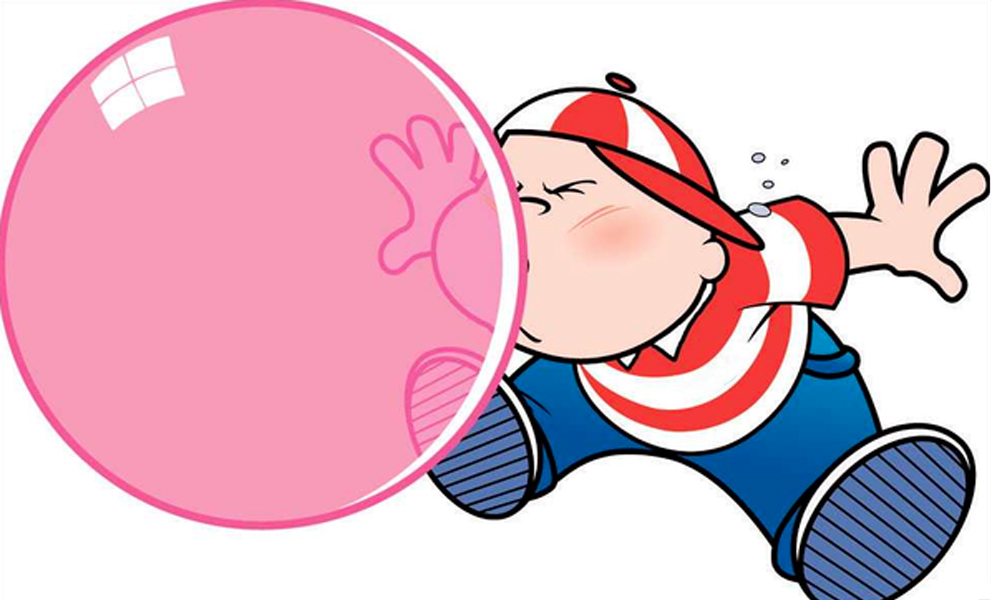 Like the setting of the sun, older generations have routinely criticized music of the now. However, something feels different in 2019 with this, "conversion to criticism," happening at a more rapid pace than ever before. In theory, as a 27-year-old, I really shouldn't be writing this article, right? I should be totally ingrained into the nucleus of the music being popularized today by America's youth, and to be honest, until recently, I have been. In the ether of facebook comments, during the last year or so, I've defended new school artists, the likes of Lil Pump. But I'm sorry, I'm waving my own metaphoric white flag. I can't take it anymore.
The breaking point for me has catalyzed from the viral smash hit songs that have speeded into popular culture like comets within the last few years. The song "Mo Bamba," for example, where did that even come from? I've literally never in my life heard of the artist behind the song, Sheck Wes, but damn, that song somehow took over my entire existence in the summer of 2017… And I have no idea how!
OK, before this becomes another guy rambling on about how bad the youth's taste in music is, I want to tap on the brakes. I'm not actually blaming the kids… Na, not at all. It's not their fault. It's the fault of social media. I'm pointing the finger at the likes of Instagram, Snapchat, Tik Tok, Facebook, etc. The universe these platforms create force these kids to gravitate towards bubble gum music.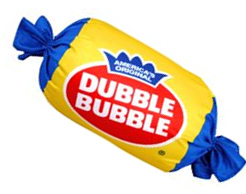 Let me clarify what I mean by bubble gum music. You probably are picturing some pop star with bleached blonde hair and dark blue eye-shadow, but this term transcends genre and the likes of Britney Spears. To me, bubble gum music is music that reflects the exact experience of chomping down on a big wad of Dubble Bubble; extremely tasty, almost too tasty, like instant cavity tasty, but after maybe 35 seconds you're ready to spit it out. This Dubble Bubble experience mirrors the exact formula that launches a song into the viral stratosphere; uber-catchiness, mindless easy to remember and repeat chorus' that you'll grow sick of in a matter of days.
Social media has altered the very nature of how kids interact. We can all see this happening. There is already scholarly research delving into how social media affects young people. We observe how it shapes their social lives, their mental state, but I haven't noticed anyone talking about is how it's affecting their music.
Think about it, you're 17, you and all your friends spend all day sending each other funny videos and pictures on Snapchat. You chat all day on Instagram, tagging each other in videos and memes you think will make everyone in your friend group laugh. Oh, and there's this catchy song soaring around the internet too, so of course you tag all your friends in it. Then you send them all a video of you dancing and singing along to it. They all send response snaps with the catchy, viral song bumping in the background. Pure Dubble Bubble. The angsty teen sitting in their room, alone, listening to CDs, cassettes, records, hell, even an iTunes library circa 2007 isn't really a thing anymore. That angsty teen used to be a cliche, but soon we'll be taking our kids to the Guggenheim to see a live action "Untitled" exhibit of a teenage girl, alone in a room, placing CDs into a boombox.
Let's just go ahead and open the Pandora's box that is the viral dance challenge. The internet dance challenge phenomenon is the definition of a bubble gum music factory. For those who aren't familiar with a dance challenge, an easy to do dance becomes associated with a certain song. People film themselves doing said dance with said catchy song playing in the background. Then millions of people do the exact same thing, post it on their respective social media, and boom you've got yourself a viral dance challenge. Two examples of recent big time dance challenges were, The Mannequin Challenge and The Harlem Shake. Now do not get me wrong, I love a good dance challenge. I really don't know of anyone who enjoys doing goofy dances to catchy music more than me, but not for a song every other week! We used to get some space between dance crazes. Even in the 2000s, we had a four year gap between the two biggest hip-hop dance videos "Crank That" by Soulja Boy, released in 2007, and "Teach Me How to Dougie" by Cali Swag District (2011).
The other big issue with viral dance challenges is they often take songs that are actually good, and scar them on your auditory cortex. Take Drake's 2018 summer smash, "In My Feelings." It's a quality song that features a succulent piano intro on the music video version of the song, fire interlude vocals by the Miami female rap duo City Girls, and thoughtful samples from New Orleans rappers Magnolia Shorty and Lil Wayne. The song bumps, there is no denying it. But the song became a viral dance challenge and we all began to shut it off immediately whenever it came on the radio or our Spotify playlist. "In My Feelings" should have been a song with legs. A song we jammed to for a long time to come, a potential hip-hop banger classic. But social media killed it.
Migos' 2016 song "Bad and Boujee" is another example of social media hurting a good thing. The song became an internet sensation after viral memes and videos accompanied it's release. We began to hear the song everywhere, over and over again. Because people were so over-saturated by "Bad and Boujee" the masses didn't take time to really listen to and appreciate the album that hosted the song "Culture" which was actually a fine piece of work. That's sad. Social media is pushing repetitiveness to unhealthy levels.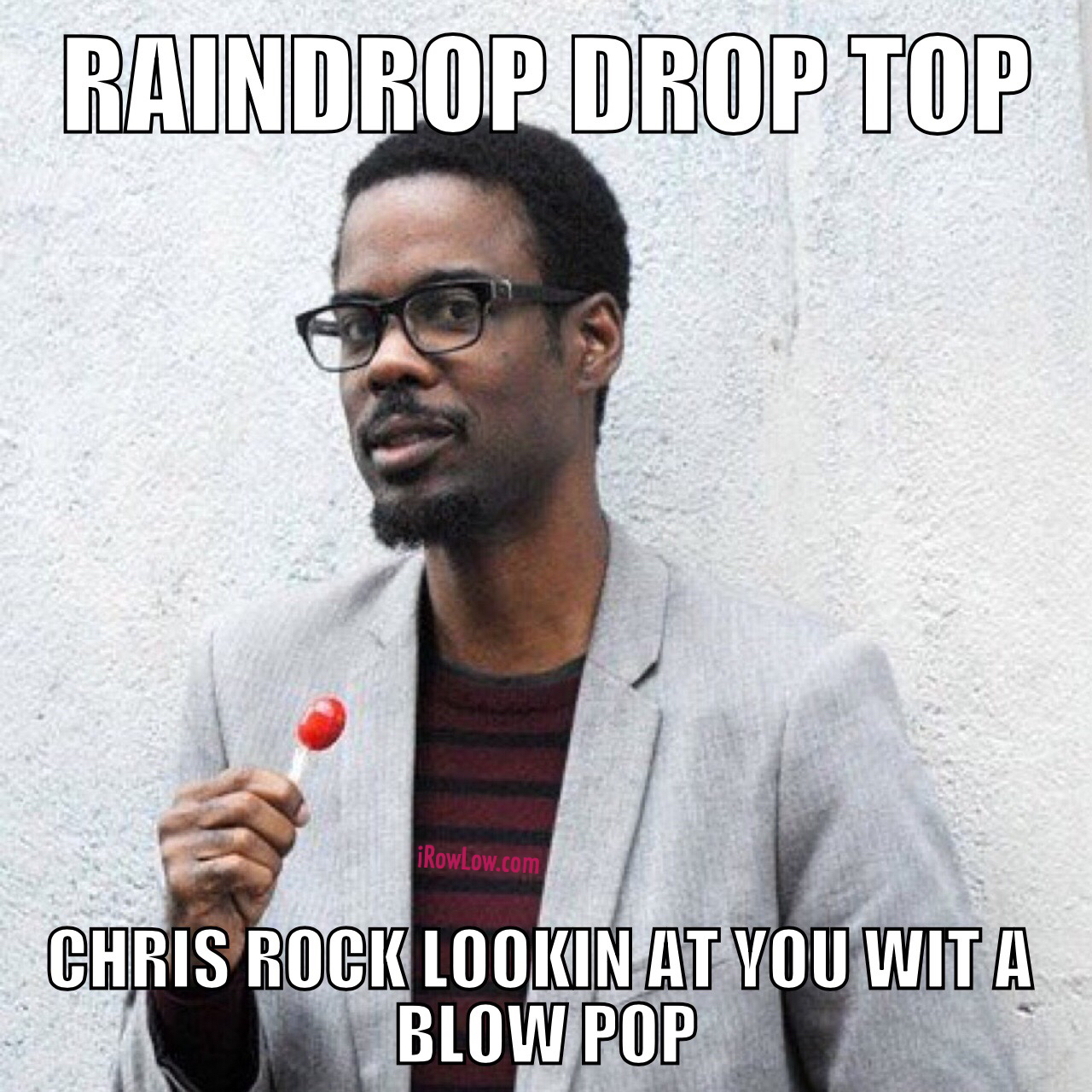 The scary thing is that musicians and music executives have caught onto the massive impact social media is having on music. Music lives and dies on streaming in 2019, and social media often drives those streams. Making an album, which is usually a fuller and more nuanced piece of art, is becoming obsolete because one song can now make you more money than an entire album. Consider, for example, Sheck Wes' debut album Mudboy which had on it his smash hit discussed above, "Mo Bamba." The entire album minus "Mo Bamba" (13 songs combined) currently have 365,404,069 less plays than "Mo Bamba" (one song). "Mo Bamba" has 441,869,712 plays while all 13 other songs combined only have 76,465,643. CNBC estimates that Spotify pays out about $.006 per stream. That means Sheck Wes/his record company made about $450,000 from the 13 other songs on the album and about $2.6 million for just one song, "Mo Bamba." This single ruling music culture wasn't even the norm 10 years ago when record companies wanted you to buy full albums on iTunes because the .99 cent singles didn't match the profit from people purchasing full albums. And obviously, during the vinyl and CD era, albums were king. Record companies are beginning to structure their entire business model off of viral songs. So by the looks of it, we can only expect these trends to intensify and the music to become subjugated even more by the bubble gum model.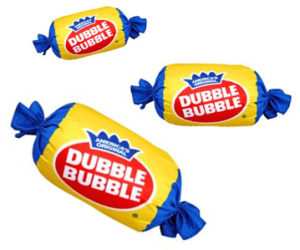 Let me make clear that I'm as conflicted as anyone. I'm not saying I don't like these viral songs or artists. The songs are catchy. Is there talent in creating a catchy song, of course. I think a lot of these artists are really talented. I'm just saying, overall, the releases aren't great pieces of music. And that's fine. There is a space for that type of entertainment and I consume it and enjoy it. The problem arises when, everywhere you look, every piece of music is an attempt to mimic the viral song structure. The songs are being forced and modeled by a the social media market, and the songs that are sticking, more often than not, are the songs that mean nothing.
Now… please excuse me as I go listen to "Old Town Road" and make a dance video to it on my Instagram.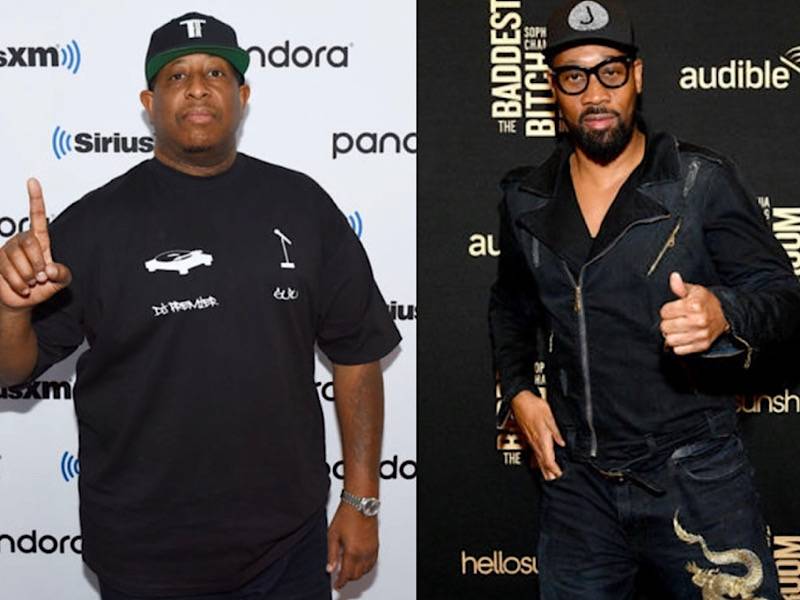 Music continues to make this unprecedented global quarantine an unexpected treat. On Easter Eve two of the grittiest producers of our generation treated us to a trip down memory lane. DJ Premier and The RZA served up a slew of timeless joints blow for blow. Every cut invoked memories of a time when the critics and fans were universally aligned in appreciating creativity.
Over 150 thousand people zoned in and listened to these legends drop over 40 tracks of pure excellence! The tracks featured the likes of The Wu-Tang Clan, Gang Starr , Jay-Z, Nas, Biggie, Kanye West, Jeru the damaja, M.O.P, Big L, Mary J Blige, Christina Aguilera and many more. It was a Masters class in Hip Hop phonics and the genre's students around the globe were all tuned in to hear it!
For the unfortunate ones that managed to miss this moment of history, here's a visual representation of some of the subject matter presented!
Mass Appeal – Gang Starr (The ultimate drive through other people's neighborhood joint)
Liquid Swords – GZA (This made a lot of MC's re-evaluate their penmanship)
MC's Act Like They Don't Know – KRS-One (DJ's go to record to make sure their speakers were up to the task)
Wu-Tang Clan – Protect Ya Neck (If getting jumped was a record)
Nas Is Like – Nas (The record that made everyone rewind the first line like wtf did he say?!)
Brooklyn Zoo – Ol Dirty Bastard (The Brooklyn invitation to let everyone know you there)
Yes you definitely played yourself if you decided to cut instagram class tonight! The aforementioned treats were only a couple of lessons shared during this session of night school.
Shout out to the Principals (Swizz Beatz & Timberland) of battles in enhancing our quarantine curriculum by inviting these Professors of Hip Hop. Not only did they raise the bar in competition and quality but they surely injured some necks after the evening's engaging lecture!
This class originally began with a syllabus calling for one A at the end of the semester. But the students rightfully revolted by keeping it Hip Hop and changing the rules to award the whole subject matter an A+. So on behalf of everyone with an ounce of flavor in their blood, THANK YOU PREMIER & RZA! We appreciate you!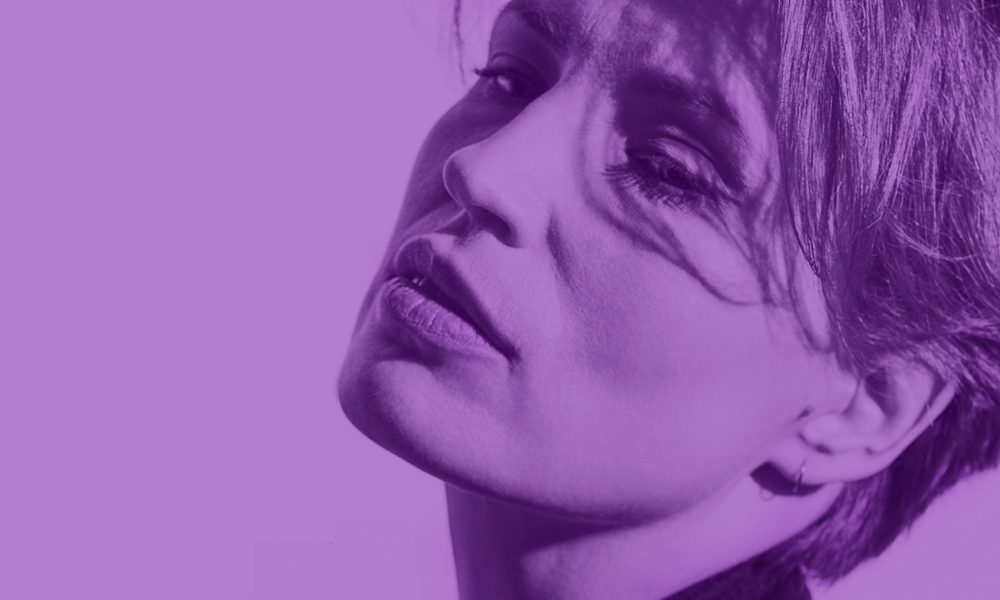 ECR Music Group recording artist Janita releases her new single "I Do" today, apropos of Valentine's Day, and you won't be able to get it out of your head.
The follow-up to "Bliss I Once Had This," "I Do" is the second single off her new album, Here Be Dragons, dropping May 1st. It's an honest-to-goodness anthem of love, saying more with less, and building to a gorgeous frenzy upon that killer rhythm section of Justin Goldner on bass and the incomparable Miles East on drums. Damn, that bass, tho.
Is there anything you can say to someone that's more affectionate than I see you, I got you? Isn't that the kind of love we all dream of? In that way the song is as much about the subject as the singer, adding to its depth and beauty.
"I have a restless soul, an innate curiosity which pushes me to learn, and to change. Uncharted territory is terribly exciting for me. I often feel like I'm on the edge of something new, even with those I've loved for years and years. 'I Do' is about the renewal of one's love for someone––love being the most thrilling of all uncharted territories––and a renewal of one's commitment to exploring all the corners of the map of that relationship."
Both Janita and producer Blake Morgan are the rare breed of artist that continue to grow in leaps and bounds with each new record, when you wouldn't expect things could get any better. Janita says more in a two word chorus than many musicians do in a whole song. And Blake's production has only gotten smoother, smarter, and more focused with every release. "I Do" is another shining example of the continued thoughtful collaboration between the two.
Do you believe two artists can find the perfect partner in each other? I do.
Catch Janita's album release on April 30th at New York's legendary Rockwood Music Hall.
Eric's Top 10 Records of 2019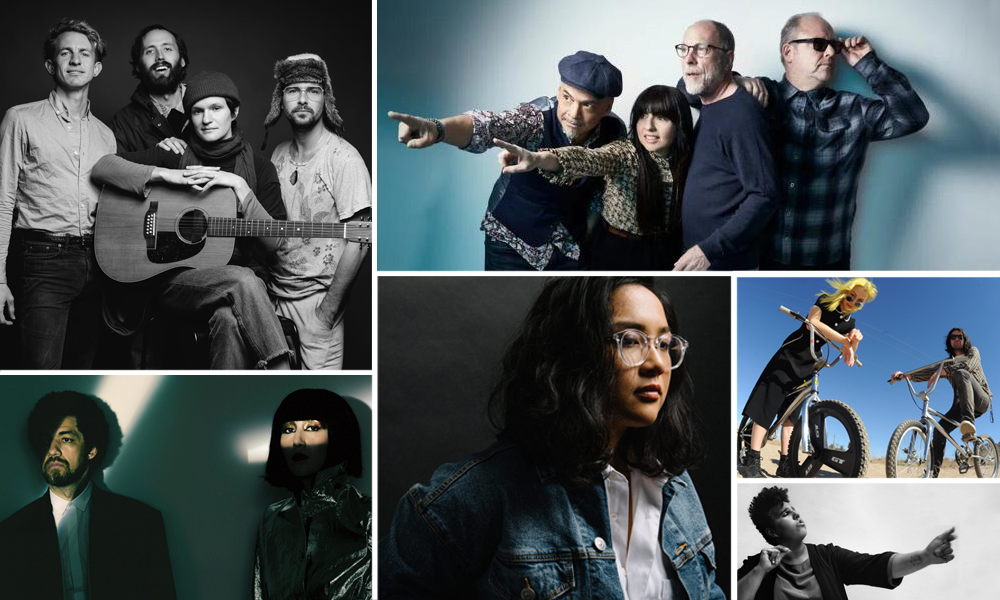 As usual, this is a "best of" from records I actually purchased this year. If I didn't buy it, it's not on the list. Now get off my lawn.
My favorite album of the year, easily. Jay Som (Melina Duterte) hides gifts in each track that reveal themselves with every listen. (more)
"I'm where I can feel it, I'm where I can feel."
Big Thief are on fire and released two great records this year. "Not," from their latest, is pure poetry – particularly this live performance. Seeing a band this connected is a beautiful thing.
"It's not the meat of your thigh, nor your spine tattoo, nor your shimmery eye, nor the wet of the dew."
Brittany Howard's first record outside of Alabama Shakes is full of magic – from the classic soul of "Stay High" to the funkadelic "History Repeats." It may be physically impossible to stand still during the last minute and a half of this song.
"I just don't want to be back in this place again."
Self Titled – Better Oblivion Community Center
Skillful collab between Conor Oberst and Phoebe Bridgers is some honest-to-goodness songwriting. "Dylan Thomas" is a pure pop nugget I listened to more than my doctor this year.
"I'm strapped into a corset, climbed into your corvette, thirsty for another drink."
Beneath the Eyrie – Pixies
The new record is as cohesive as their early work, yet nothing like it. Bassist Paz Lenchantin plays the Nancy Sinatra role in "Ready for Love." (more)
"I'm succeeding as a failer."
Lux Prima – Karen O & Danger Mouse
Producer Danger Mouse teamed up with Karen O from the Yeah Yeah Yeahs for a collection of sprawling space rock. Think Air's Moon Safari for a new age.
"I'm nowhere, I'm no one, I'm nobody… there's nobody but you."
Old LP sounds like classic That Dog – dynamic, sharp, and bittersweet. That bridge at the 2:08 mark.  (more)
"Don't bother to say goodbye, just walk away." 
Itekoma Hits – Otoboke Beaver
My go-to record when feeling aggressive this year was by Japanese punk rockers Otoboke Beaver. These ladies are magically unhinged.
"ハートに火をつけたならばちゃんと消して帰って."
Lets Rock – The Black Keys
The Black Keys made a quick and dirty record this year in search of the next "Louie Louie."
"Tell me lies, la-la-la-la-la-la-lies."
Leslie Bear's jangly dream-pop would be a treat for any Harriet Wheeler fan.
"Only you can make me feel like I need something more to do."
Honorable Mention
King of the Dudes (EP) – Sunflower Bean
Abbey Road Anniversary Deluxe – The Beatles
South Of Reality – The Claypool Lennon Delirium
Groove Denied – Stephen Malkmus
My Finest Work Yet – Andrew Bird
Then I Try Some More – Johanna Steinberg
Nostalgia Kills – Jill Sobule
Years To Burn – Calexico & Iron & Wine
Fool – Joe Jackson
Help Us Stranger – The Raconteurs
Anima – Thom Yorke
Minidisc [Hacks] – Radiohead
The Center Won't Hold – Sleater Kinney
Sunshine Rock – Bob Mould
Planet England (EP) – Robyn Hitchcock and Andy Partridge
Hyperspace – Beck