A Rapper's Freshman or Sophomore Album is Usually Their Best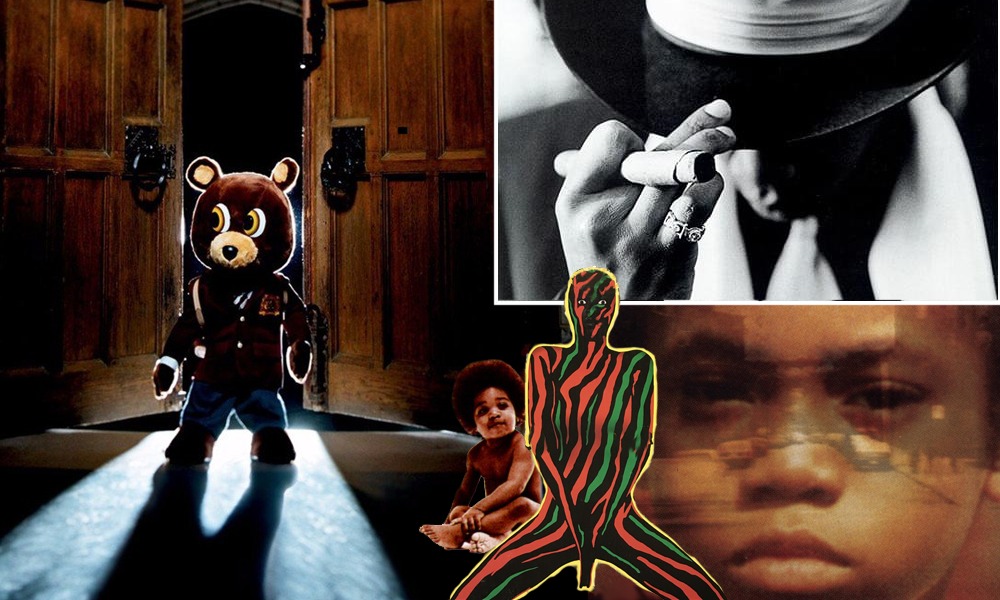 Criticism has always been a part of our musical world –  but as hip-hop has become a central component of popular music, critique has intensified.
Who's your top 5, dead or alive?
Is 50-Cent a top 25 MC?
Who's the best lyricist?
Does lyricism even matter?
Hip-hop has created a pastime out of criticism. A fun sphere where everyone can debate and discuss. It has built a sub-culture that I love. A place where art can be explored.
However, in all the discussion and examination of hip-hop, a theory glares out to me that has been relatively ignored: A rapper's freshman or sophomore album is usually their best piece of work.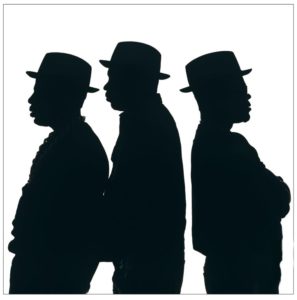 Here's my case.
While art and music is a highly subjective field, we have created things that help objectify it. Music publications and blogs; we read Rolling Stone, Complex, The Source, etc., all of which help analyze and objectify music. We may also have certain media personalities, critics, or even artists/celebrities that we look to for opinion.
I remember as a high school freshman in 2007, sitting down in front of my TV and watching hip-hop media folks on MTV list the "Hottest MCs in the Game." While I didn't agree with every rank, I still saw their list as a sort of holy guide.
hip-hop has created a pastime out of criticism
Whether you agree with other's opinions or not, you can't deny that we are constantly looking for ways to objectify music. So why not use these attempts at objectifying music to help prove my objective theory that a rapper's freshman or sophomore album is usually their best.
In 2012, Rolling Stone published their list of the "500 Greatest Albums of All Time." I combed through that list for the hip-hop albums and pulled a top 10 hip-hop albums ranking from their larger list.
The list is as follows:
It Takes a Nation of Millions to Hold us Back (1988) – Public Enemy
Late Registration (2005) – Kanye West
Raising Hell (1986) – Run DMC
Ready to Die (1994) – The Notorious B.I.G.
The Chronic (1992) – Dr. Dre
Straight Outta Compton (1988) – N.W.A.
Low End Theory (1991) – A Tribe Called Quest
Licensed to Ill (1986) – Beastie Boys
Paid in Full (1987) – Eric B. & Rakim
Run-D.M.C. (1984) – Run DMC
Of those top 10 albums, 9 out of 10 are the artist's first or second album. The only album that breaks the mold is Run DMC's Raising Hell.
Let's take my own personal top 5 favorite rappers/rap groups list; which is as follows:
Nas
A Tribe Called Quest
Kanye West
Jay-Z
Cam'ron
Now my favorite album from each artist:
Illmatic – Nas
Midnight Marauders – Tribe
Late Registration – Kanye West
Reasonable Doubt – Jay-Z
Purple Haze – Cam'ron
3 out of 5 of those albums are a freshmen or sophomore release. Purple Haze and Midnight Marauders break the mold.
we are constantly looking for ways to objectify music
Now, you may be saying, "Hey! He just wrote whatever albums he wanted to make sure the majority fell in his theories favor!" Well, I also asked two of my hip-hop head friends to list their top 5 rappers, along with their congruent favorite album from those artists.
Here are their results:
Friend #1's Top 5
(He didn't want to give me an all-time list. Instead he gave me a kind of new millennium top 5)
Kendrick Lamar
J Cole
Drake
Lil Wayne
Big Sean
Favorite album from each artist:
Good Kid, M.A.A.D City – Kendrick
Born Sinner – J Cole
Take Care – Drake
Tha Carter II – Lil Wayne
Finally Famous – Big Sean
4 out of 5 of those albums are a freshmen or sophomore release. Tha Cater II was Wayne's 5th studio album, but let's be honest, Wayne is an enigma in many ways.
Friend #2's Top 5
Outkast
The Notorious B.I.G.
Nas
Jeezy
T.I.
**Can you tell he's from Atlanta?
Favorite album from each artist:
ATLiens – Outkast
Ready to Die – The Notorious B.I.G.
Illmatic – Nas
Thug Motivation 101 – Jeezy
T.I. vs T.I.P. – T.I.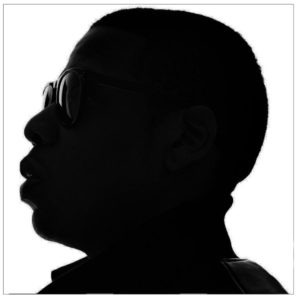 4 out of 5 of those albums are a freshmen or sophomore release. T.I. vs T.I.P. was not a freshman or sophomore release, but my friend struggled picking between T.I. vs T.I.P. and T.I.'s second album, Trap Muzik.
By twisting a subjective, artistic practice into objective scales, we can see that a rapper's first or second album is usually their best work. At this point, people reading this might start yelling at me, saying, "OMG! You just turned a beautiful art form into science, into… MATH!" **INSERT HORRIFIED GASP** But wait, hold on a second, can't math and science be a form of art too?
OK, so why is a rapper's first or second album usually their best? Why is this the case?
When I was getting off the phone with Friend #1, he said to me, "Bro, you're right, rappers really shouldn't make more than two albums." That struck me. I'm not trying to say rappers shouldn't make more the two albums. I want as much hip-hop out there as my ears can consume.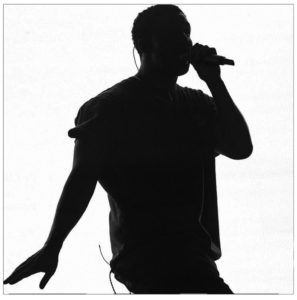 But why is artist integrity cut short for rappers? What happens?
You often hear people say that rappers lose authenticity as their careers progress. But is that because they are forced into "street" narratives that they can no longer be authentic to? Nas created Illmatic, an album that vividly painted a picture of life as a young black man in Queens, but how is a 45 year-old Nas supposed to stick to a story that he no longer lives? We don't expect the Beatles to continue to talk about childhood crushes through their career. In fact, Rolling Stone ranks The Beatles, Sgt. Peppers Lonely Hearts Club Band as their #1 album of all-time. Sgt. Peppers is the Beatle's 8th studio album. Rolling Stone's second ranked album is Pet Sounds, by The Beach Boys; their 12th album. This is really a hip-hop phenomenon, and it's caused because these hip-hop artists are set up to fail.
how is a 45 year-old Nas supposed to stick to a story that he no longer lives?
While the pioneers of hip-hop have been pushing the boundaries for years, the genre has remained virtually the same in the American music vernacular. However, with albums like Kendrick Lamar's, DAMN, which tackles issues of race, mental health, and identity, and Jay-Z's 4:44, an album about marriage, infidelity, and being a father; Hip-hop artists are forcing the masses to respect topics that are authentic to the artists themselves, not authentic to the stereotypes of the genre.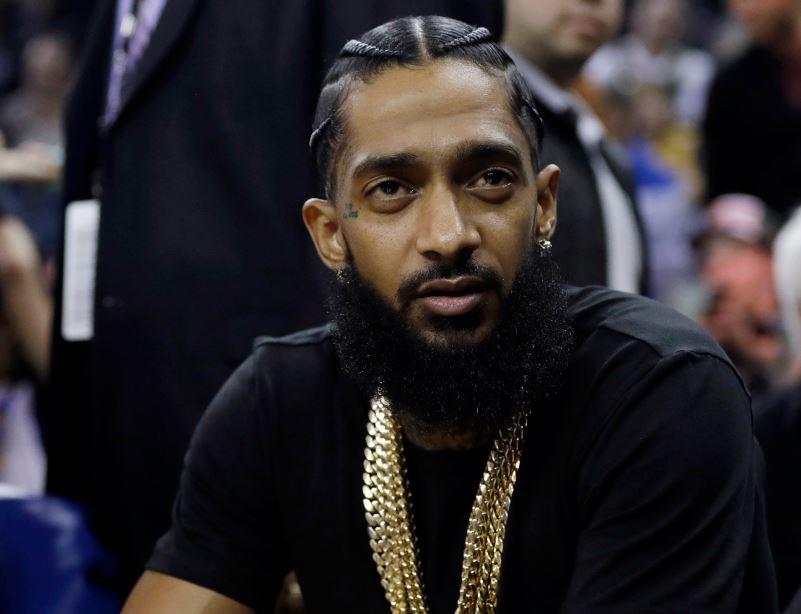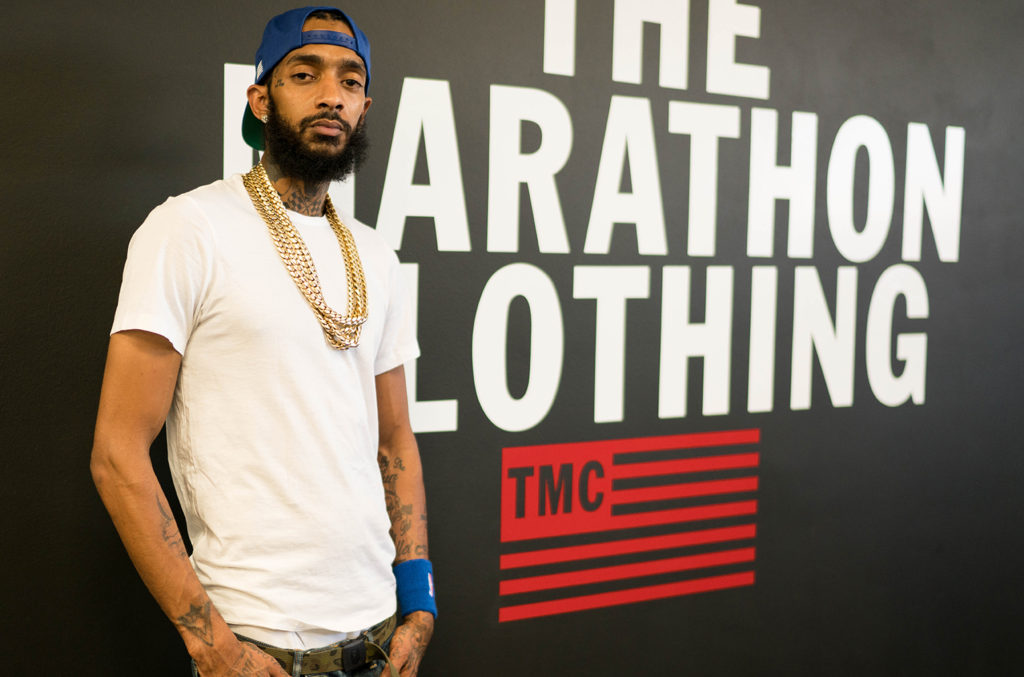 It's been approximately one week since we've lost Nipsey Hussle and the reality has finally settled in. The frustrating familiar scenario of gun violence has claimed yet another talented young leader! Unfortunately more families, friends and communities are left reeling forever changed.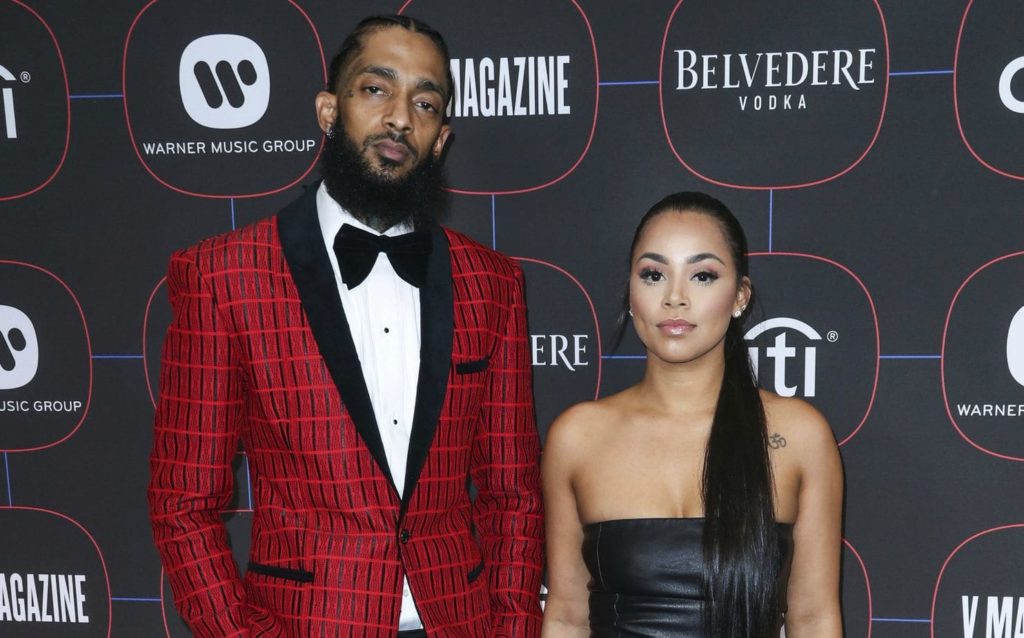 The impact of this King from the city of Angels was profound and respected. He made his mark on this world by wearing several different hats through his short lived life. Nipsey wasn't just a hip hop artist, but a business owner, visionary and inspiration to the many that crossed his path. He was known to provide wisdom and encouragement to uplift the people in his community.
On March 31st Nipsey was allegedly murdered by a known acquaintance outside of a store he owned with his brother. This is assumed to be over a personal dispute that occurred earlier that day. But many believe there is more behind this act of violence than what is being alleged.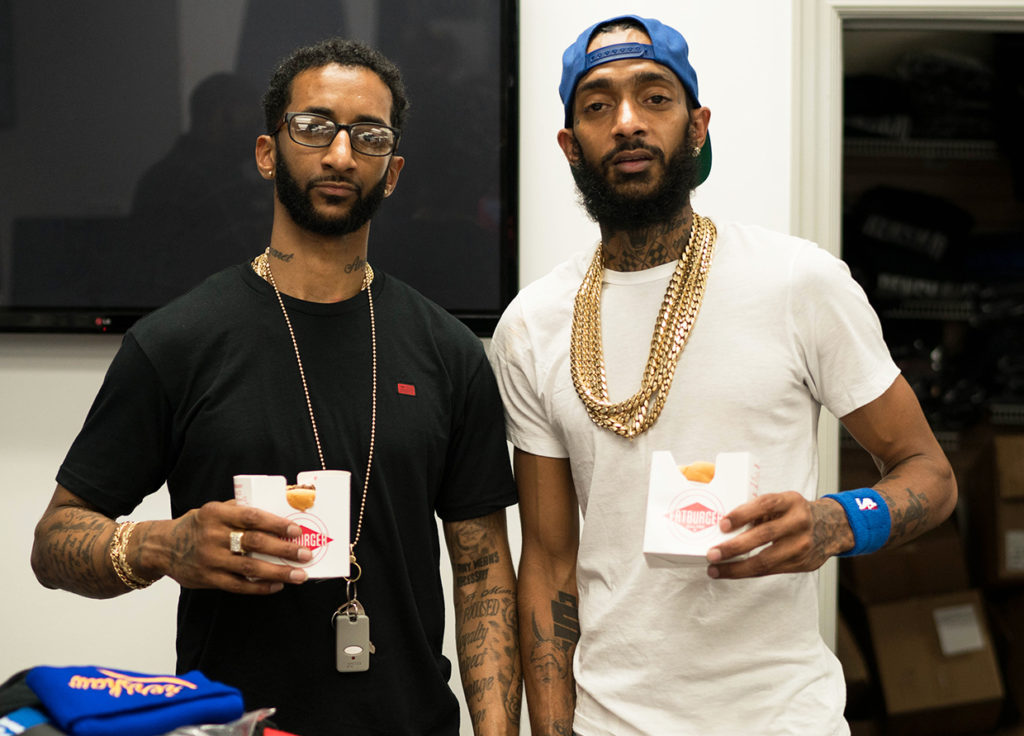 Nipsey was working on a documentary on the trial of Dr. Sebi. A holistic practitioner that was taken to court by NY State and the Federal Government over his claims of curing people of Aids. Dr. Sebi went on to win both trials and Nipsey wanted to illuminate the significance of these rulings.
The impact of this King from the city of Angels was profound and respected
The conspiracy theories are equally being embraced and pushed aside in the public arena. But before you jump to any conclusions, ask yourself these questions. Is gun play over trivial matters normal in our society? Is there a history of vital information being withheld from the public in the interest of profit?
The answer to those questions alone should raise enough of an interest to pay attention to the pending trial of the suspected murderer and to look forward to the completion of the documentary from Nipsey's friend Nick Cannon.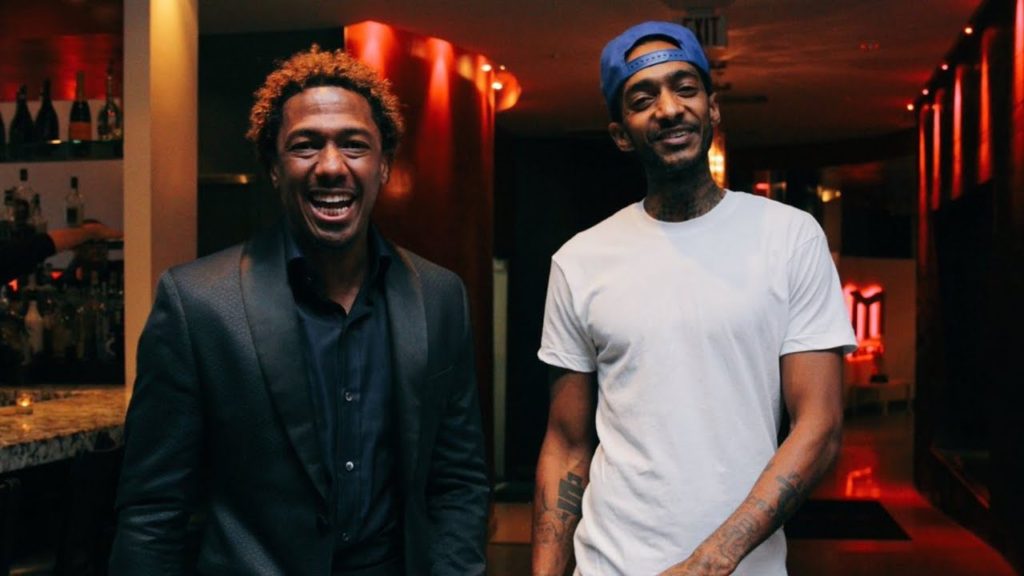 But most importantly let us not forget that celebrities are people too. It isn't always about entertainment. This is real life. This man is leaving behind a wife, 2 children and a close knit family that was intending to finish the marathon with him.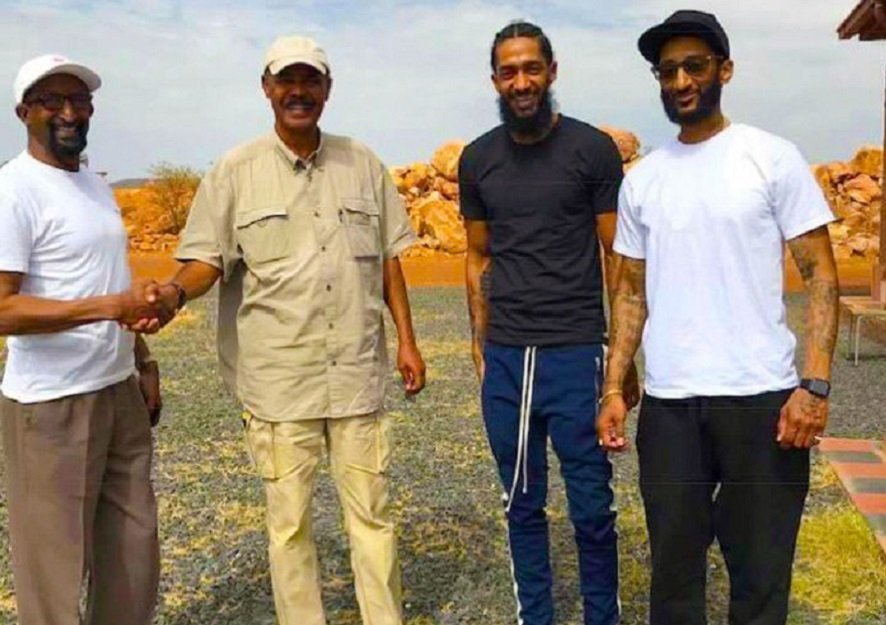 5 For 5: From Blak Emoji's Kelsey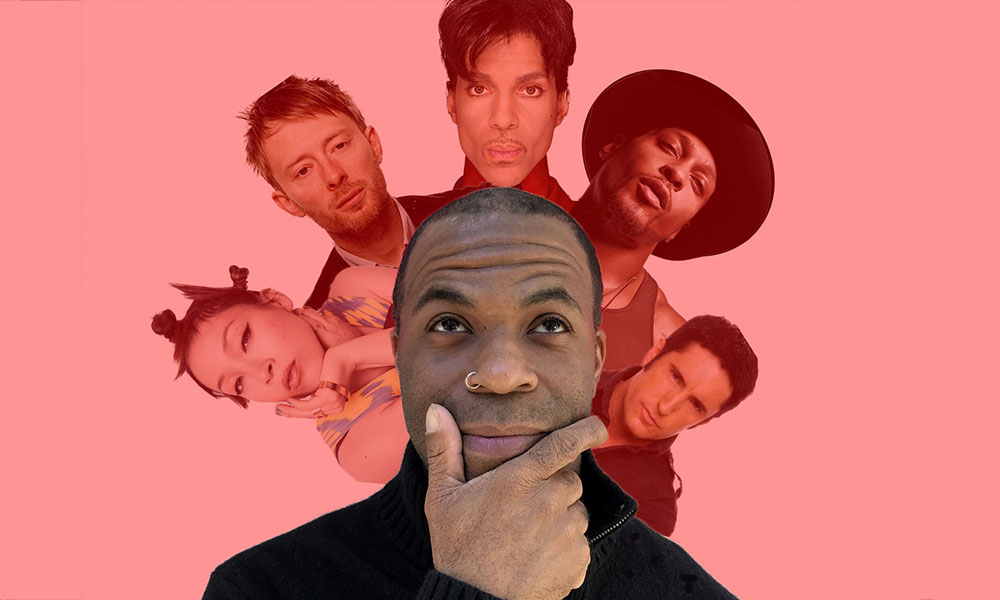 I caught Blak Emoji at Arlene's Grocery last year where their infectious electro-pop burned down the house. Their recently released album KUMI combines sexy synths with alt rock swagger and is sure to get your ass on the dance-floor.
When I asked singer and creative mastermind Kelsey about his influences, he obliged with 5 for 5 – five tracks each from five of his favorite artists.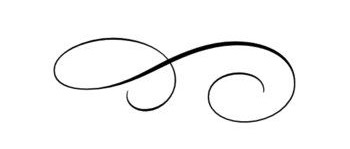 PRINCE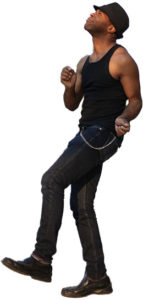 When Doves Cry  This is one of the best American pop songs with an avant-garde tinge I've ever heard. There's never been another song that sounds like this. Musically unique and lyrically brilliant. Mecca of pop songs and an incredible less is more composition. This still sounds like one of the most cutting edge song to ever top the pop chart.
Controversy  This is one of my top 5 dance songs. The vocal melody is so simple and catchy. There are so many instruments with melodies of their own bouncing off each other here. And somehow they don't get in the way of each other. The lyrics have this psychoanalytic and existential quality. He pulled that off in a dance song. One of the best electro funk songs you'll hear.
I Wanna Be Your Lover  Wow, one of my favorite falsetto performances hands down. Prince's vocal here is stellar. It's a clever dance pop song with an infectious hook and crooning soul. So perfect and classic.
The Ballad Of Dorothy Parker  I was floored first hearing this. It's like minimal avant funk. The lyrics paint a vivid, playful picture where you can practically see the weirdness of this relationship right before your eyes. Plus the drum programs and beats here are still creatively ahead of it's electro-funk time.
Condition Of The Heart  This album track doesn't get mentioned a lot but that doesn't matter. It's an eclectic ballad track for a rainy day, with those sweet ghost like keyboards. It so Prince! I miss this man. Learned so much from him musically, more than any other artist.
NINE INCH NAILS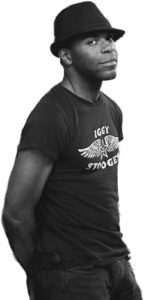 March Of The Pigs  Straight up bombastic industrial rock in a 7 meter. Classic crafted angst in less than 3 minutes. One of my all time favorite NIN songs. It makes me feel better. It's aggressive but so much fun.
All The Love In The World  I think this is one of Trent's most beautiful pieces. It almost has a dub reggae quality to it. He sounds so revealing and broken here and it's so great! Then the last part of the song with the 4 on the 4 beat with those chords and vocal build up! Trent has a unique style of writing surprises that always work.
The Fragile  Sonically next level minimalism and then later cinematic. The hook here sticks in your head in the best way. "I won't let you fall apart" is such a great, catchy uplifting chorus. But it kicks ass at the same time.
Even Deeper  Another track with that sonic brilliance from the same album of the previous title track song. The chorus here, again so infectious. Dr. Dre does a great job here assisting on the beats.
Echoplex  This chorus right here! The guitars sound so raw and cool. And that BEAT tho! I wish I wrote this song. Another one of my favorite NIN choruses lyrically and melody wise over those unpredictable dark chords.
RADIOHEAD
Airbag  If I play this song I have to play it at least 5 times in a row. I can't even begin to describe how incredible this song is. Sonic and hooky brilliance!
Everything In Its Right Place  Ah, I LOVE the chords in this song. Like major keys don't sound this warm and mysterious. This is like a hypnotic mantra personally. I never get tired of this one.
Planet Telex  Another album opener with a bang like Airbag (and Everything In Its Right Place, sensing a theme here). Same deal with the incredible melody, chords and broken pocket processed drums. They make the simple sound so complex yet catchy. That chorus…
Separator  Yet another with the beautiful melodies and beats. Thom sounds like he's floating here. Calm, yet soulful in his own way. Love the way it builds. The perfect night driving song. Like perfect. Can we give a shout out to Jonny Greenwood please?
True Love Waits  This song is one of their most beautiful, it brings me to tears, It's such a revealing, clever love song, like the one that says what you want to say in a poetic way. The piano changes are hauntingly heavenly. I prefer the new studio version of this one. This song is what love is to me.
LITTLE DRAGON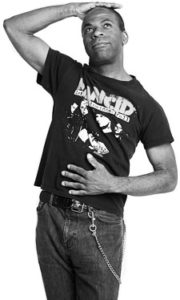 Infinite Love  I heard this song a few times when it was released on the downlow and had trouble getting an MP3 of it then. Erik the drummer was nice enough to send this to me (sweet dude). It's probably in my top 3 Little Dragon songs. I love everything about this electro chill track. This B side should've have ended up on an album. It's too friggin' good!
Turn Left  This keyboard melody (and later vocal) drives the whole song. Awesome catchy, quirky electro pop soul track. This was the first Little Dragon song I fell in love with. Yukimi oozes effortless soul.
Blinking Pigs  Was hooked on this song from first listen. It's one of Little Dragon's best electro soul pop songs in my opinion.
Pretty Girls  I love the verse melody so much and the sound of the keyboards and programs here. Such a great track.
Underbart  I love the sound of this one so much. Brilliant electro pop piece with Yukimi's angelic vocals and infectious chorus. The video is killer too.
D'ANGELO
Shit Damn Motherfucker  This is the one I go back to most on this debut album. I love how it's so smooth and chill yet the lyrics could have been in a Johnny Cash song.
Playa Playa  One of my favorite basslines. You'll never get it out of your head. This tune is so pocket funky and the vocals are just killin'. All musicians should study this tune, especially when it comes to space. Pino and Questlove lay it down hard AF here!!
One Mo Gin  I'm floored by the laidback hypnotic groove, classic soul and lyrics of this tune. So behind the beat but dead on. Brilliant track that's vivid. Again, this bassline! Damn Pino (Palladino).
1000 Deaths  This was a surprise for me. D goes psychedelic acid funk rock here. It's almost Funkadelic-like with a Sly Stone vibe, heavy rock and hard funk. Try not to bob your head to this political funk rock banger.
Another Life  The arrangements, rhythm section and damn, this song is like a wedding song. It's a beautiful, definitive love song for ages. Love the vocals arrangements and D's classic soul adlibs at the end.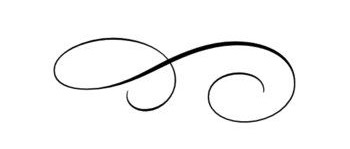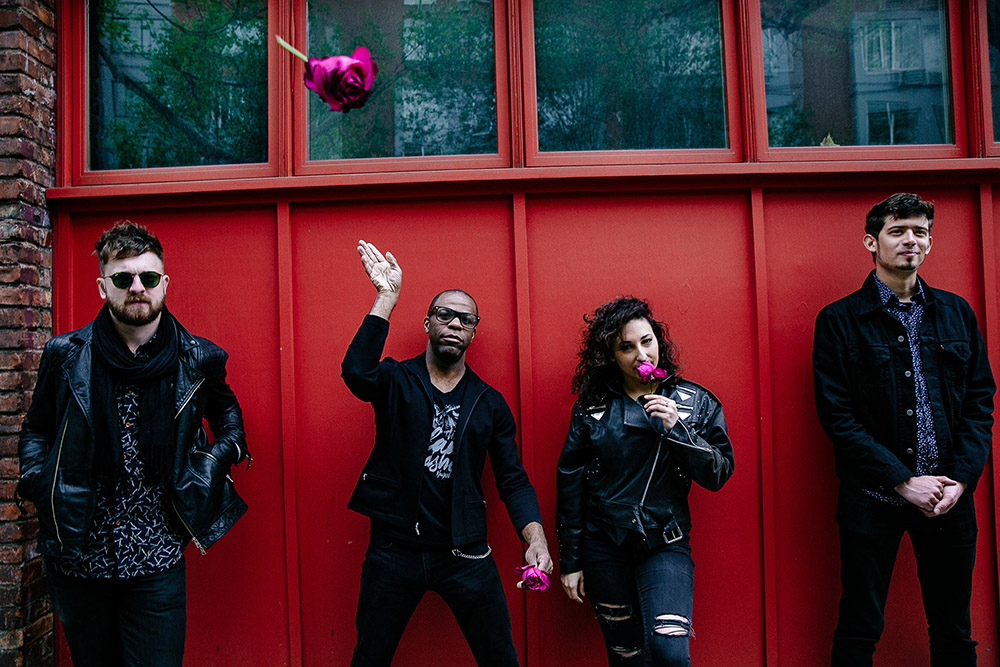 Kelsey plays solo at Rockwood Music Hall on March 24th, and with the full band on April 19th at Nublu. Make sure to check out Blak Emoji's new record KUMI by clicking the image below.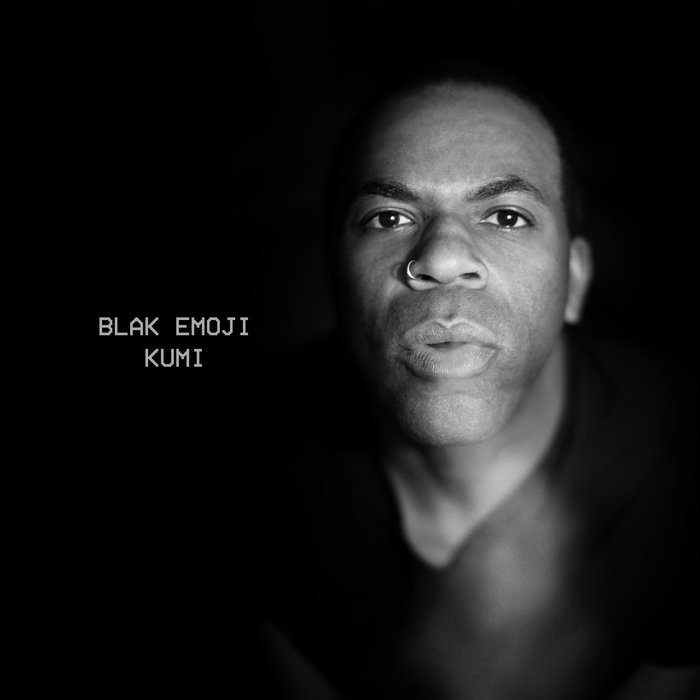 2 CHAINZ – RAP OR GO TO THE LEAGUE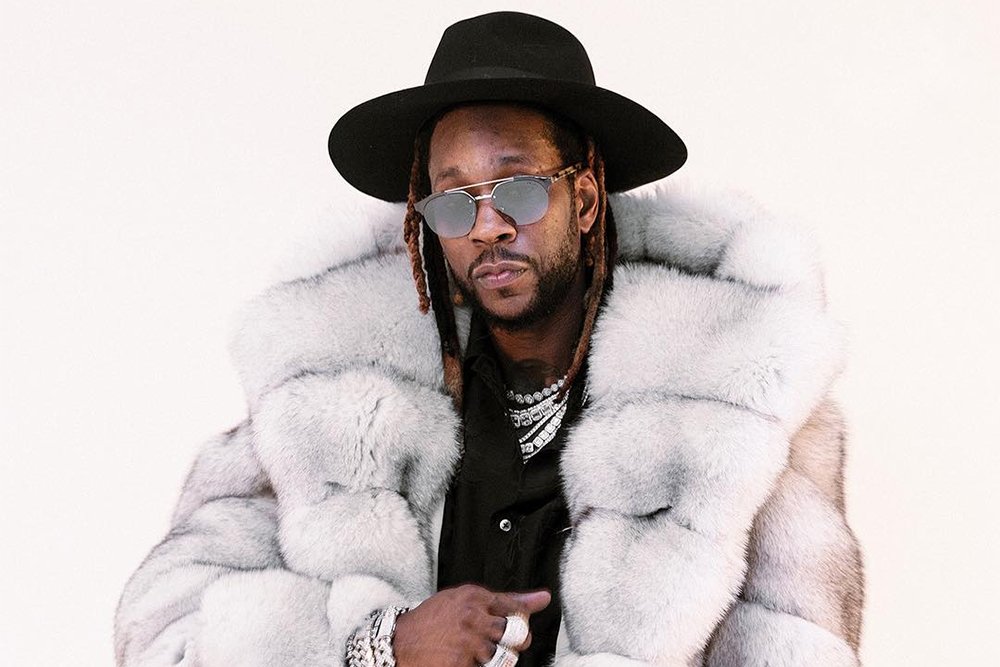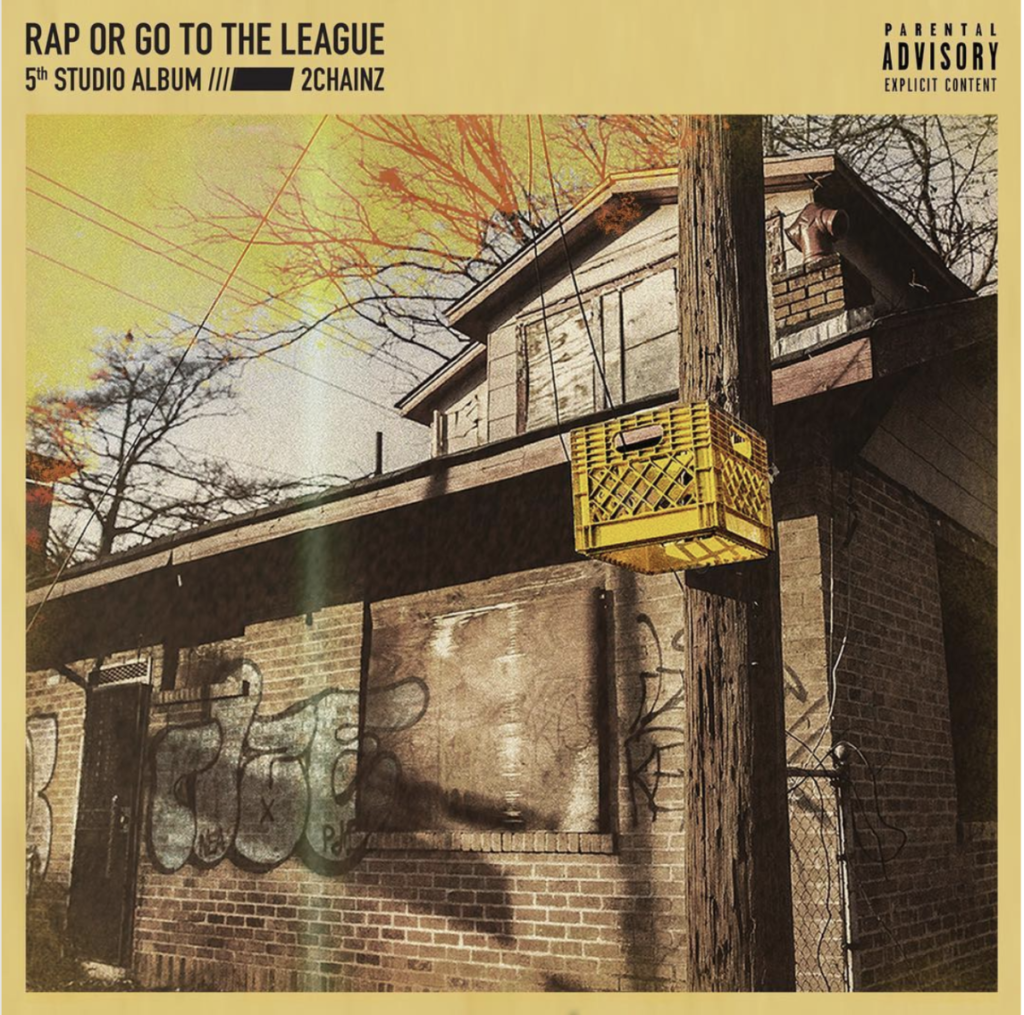 Rap or Go to the League is as consistent as the executive producer's (Lebron James) career.  2 Chainz and his team go hard in the paint from the opening tip to the last shot. The song and flow called on "Forgiven ft. Marsha Ambrosius" to set things off lets you know exactly what you're in for.
This well thought out project illustrates the growth of one of the more colorful ballers in the rap game. He effortlessly controls the pace from track to track with a variety of teammates.  Whether he's turning up the intensity with Kendrick Lamar on "Momma I Hit A Lick" or running the three man weave with Lil Wayne and E40 on 2 Dollar Bill, his handle stays tight.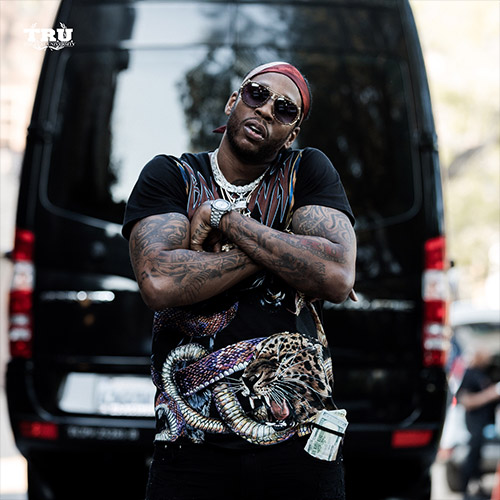 As much as this is a team effort, when his number is called to go create… he creates. Listen to him go nut on the Dead Presidents inspired beat "I Said Me"  and the soon to be anthem "NCAA".
2 Chainz and his team go hard in the paint from the opening tip to the last shot
There's no exhibition game to be found here! The all star team assembled took this to heart and showed out. Check out the Amerie summer street ball classic moves Ariana Grande mesmerizes the crowd with on "Rule The World" .
This is an album where you can go Steph Curry style and just toss it up by pressing play or hitting shuffle. Wherever it lands you're bound to score with ease. So strap up your kicks, put on your head phones and head to the court! March Madness has officially begun and 2 Chainz got ball!