What to Expect from President Trump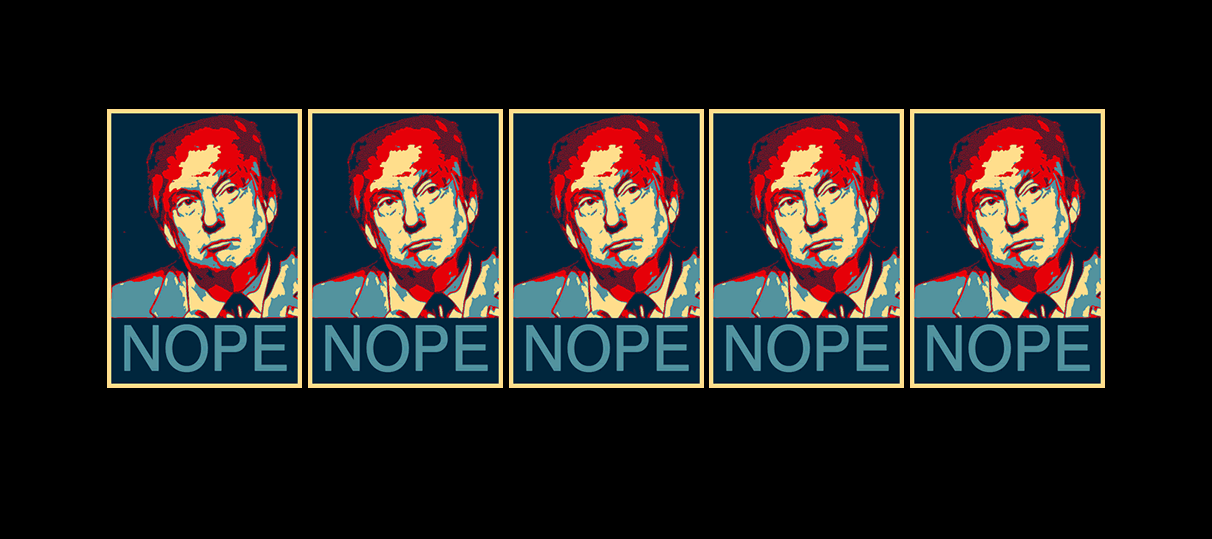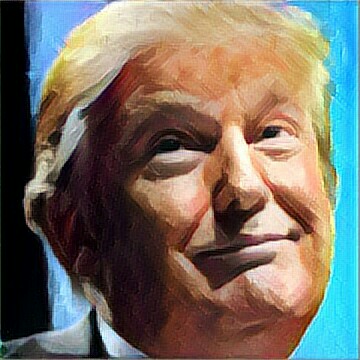 Even if you ignore all the icky stuff Trump is on record as saying, there are plenty of reasons to vote against him – especially if you're a so-called conservative. Has he given us any evidence of the type of President he might be if elected? Oh, you betcha.
He'll Be Childish
Remember when you were ten and you called other kids names based on how they looked? That was sucky, right? But then you grew up. Well, Trump never grew up. You can't turn on the TV without hearing some new epithet he's bestowed on enemies real or imagined. Remember the Republican debates? And how he childishly "debated" Marco Rubio by calling him "little Marco" over and over again? Talk about a schoolyard bully. Is that what the country needs? Someone who literally makes fun of the "little" guy?
More recently, he implied that hackers may not be Russian at all, but "could be somebody sitting on their bed that weighs 400 pounds." Now… apart from the fact that these things are not mutually exclusive…. the childish reference to weight is not only uncouth (marginalizing at least half a million Americans) but bad business (for the same reason).  And speaking of bad business…

He'll be Petty
Trump mentions deregulation a lot. And what he's really talking about is letting businesses act however they want, whether they pollute your air and water or try to make money by betting against you.
Need any more proof that the "little" people of this country are going to get marginalized?
Remember when they said Starbucks was gonna take
Merry Christmas
off its cups? Yeah, that wasn't even true as Starbucks removed those words ages ago. And Trump, who first said he really didn't care about the issue, also said he'd consider not renewing their lease. There are indicators here that 1) Trump's first impulse is to interfere with how a successful business does business  (the opposite of true conservatism) 2) that Trump does not understand the separation of church and state and 3) that bullying from a position of power is as dyed into his DNA as orange is. Apologies for the cheap shot.
He'll Be Just Like Other Politicians
His big selling point was that he's an "outsider." As outside as you can get while still filling the pockets of politicians on both sides of the aisle depending on how they benefit him. Is it any surprise he wants to put himself on the other end of the exchange?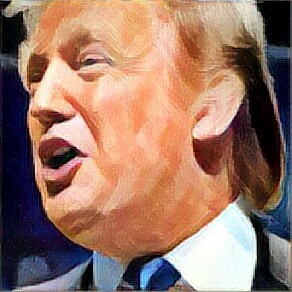 Like many politicians, he'll say whatever it takes to get elected. That he's a Democrat, that he's a Republican. That he's for or against a woman's right to choose. That Clinton would make a "great President," to "lock her up." He's said it all.
Trump is literally counting on a flock of supporters that can't or won't discern fact from fiction. Salt of the Earth types that, bless their souls, aren't the most sophisticated of thinkers. But they are kindred spirits; The truth means as little to Trump as fact-checking means to his supporters. Those folks are convinced that somehow Trump is "one of them." A "blue-collar billionaire." Fox News mocked Obama as an elitist that would order a latte. Now they support Trump, the guy with a 24 carat gold bidet that squirts Dom Pérignon.
He'll Be Duplicitous
I thought I could get through this whole article without saying the word pussy. Let's be real, Trump's "locker-room talk" is a great indicator of the duplicitousness you can expect from a Trump presidency. As President, Trump would find himself in many back rooms, and apparently he can't be trusted to be the same guy within those rooms as outside of them.
Fox News mocked Obama as an elitist that would order a latte. Now they support Trump, the guy with a 24 carat gold bidet that squirts Dom Pérignon.
He'll be Super-Hyperbolic
Overcompensating has its tells. There's no bigger sign than going two hundred percent in the other direction. The same guy that said he could "grab them by the pussy" has also said "nobody respects women more than Donald Trump." The same guy that admitted to a weak grasp of geo-politics has also said "I know more about ISIS than the generals do." And the same guy that has been totally unhinged in public has said "I think my strongest asset by far is my temperament."
I think he actually believes it.
Doesn't mean you should.
Realigning Your Moral Compass / Don't Be Humble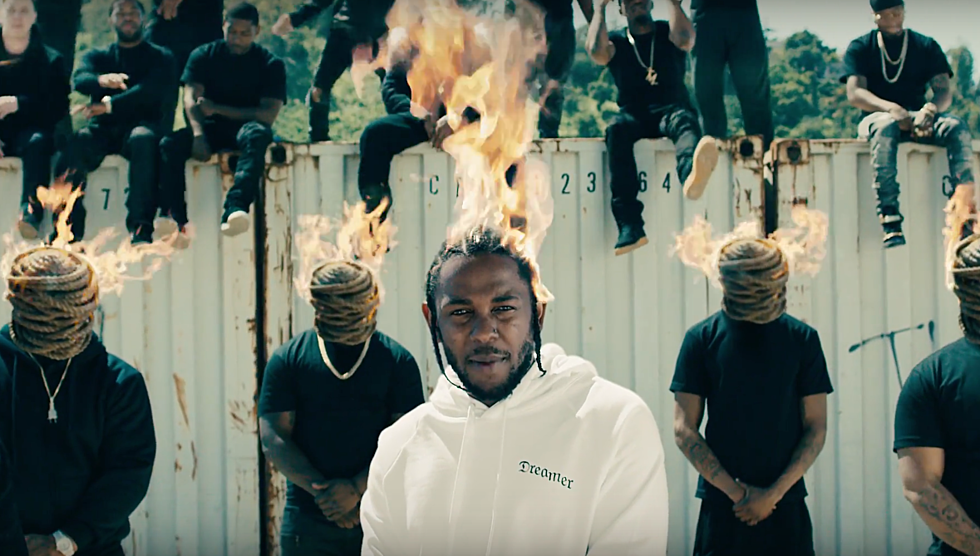 Remember when "keeping it on the low" was a high-valued asset in the lunchrooms of yesterdays past? It was a glorious and magical time where your ability to not divulge information or "brag" would lend you the trust and respect of all… except maybe the person who wanted said info. Conversely, being known as conceited or loose lipped oft resulted in social suicide. Once you understood and practiced the basic tenets of social operation, you were free to roam about the country. Then along came this thing called life and what was once generally accepted social order now requires constant questioning. Oh to be young again!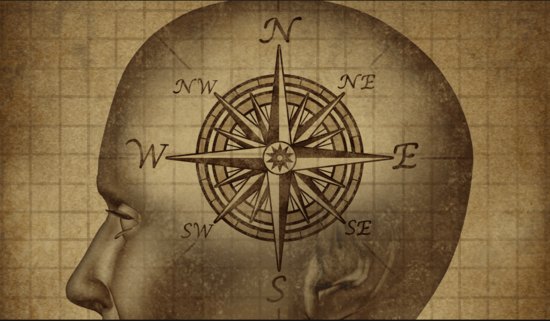 These days, you may find yourself at a moral crossroads where keeping information "on the low" could result in literal career suicide and stagnation of financial growth. I've seen coworkers get promoted because they would inform the entire world of every menial task accomplished like closing the fridge door in the pantry. I've also seen coworkers not be given any credit and as far as to be laid off because no one was aware of their value or responsibilities.  Who knew life was gonna be so complicated (besides every single adult?) Of course, "keeping it on the low"  a.k.a humility is just one of many self-inflicted moral codes we use to navigate for a majority of our lives. There are many others (selfish, greedy, manipulative, etc…) Now what if you hadn't assigned a negative or positive value to these sentiments from the outset? Would you still be so hesitant to engage in their practices?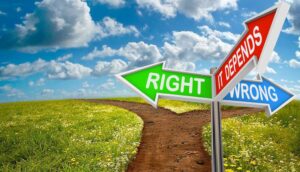 For the sake of proving my point, What if these "negative" moral codes were simply tools that could not be judged but simply used? Is it manipulative to convince someone to put a gun down and not shoot up a room full of people? Was Winston Churchill being manipulative in his efforts to convince the U.S to join WWII? Is it greedy to understand how much financial assets are required to provide the lifestyle you deem worthy for you and your family then pursue accordingly? Is it selfish to know when to tune the world out to achieve a goal that will be to the worlds eventual betterment?
The world is grander than whatever lunchroom your adolescent moral GPS was manufactured in and navigated you through. Once you graduate to encounter those larger moral obstacles, you rapidly realize that what got your through it before may not get you past it now if you cannot realign your moral code. It seems once one masters a particular set of skills, they immediately become obsolete as life advances everyone to the next level. What's more likely is a majority of our decision making tools (like morals) are choice and should be treated as such and continuously revisited.  Good Luck.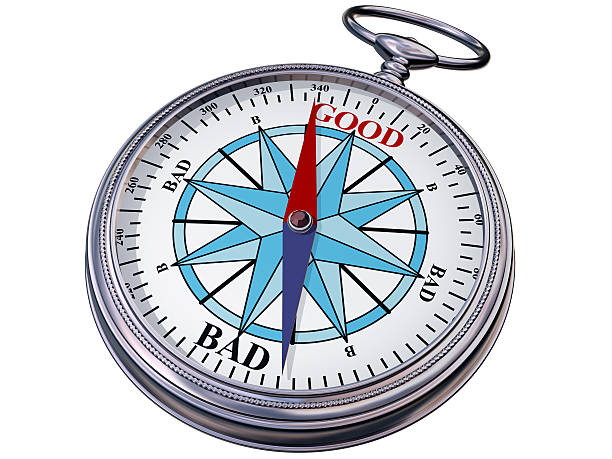 Sidebar; To the aspiring entrepreneurs keeping their amazing ideas "on the low" until they blow up, you are delaying your own successes. To those who find the pursuit of money / capitalism as greedy /evil, you are delaying your own gratitude. Sidebar complete.
How to Tell If You're Motivated by Negativity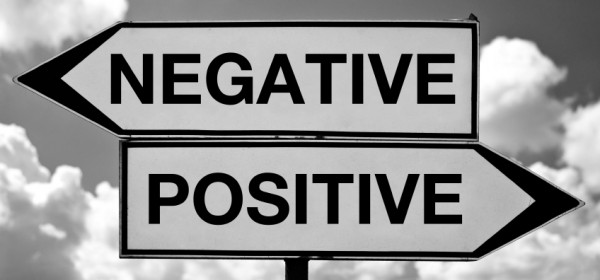 We hold in high regard the tactics that allow us to succeed while disregarding that those same tactics stop us from succeeding correctly.  When you and everything around you is results oriented, how those results are obtained isn't scrutinized when they probably should be. Seeing as how we can't drug test for positive or negative motivators and no one really cares how you succeed as long as you are successful, why should you even care?
Well aside from your eventual therapist and the people who used to love you but have since left due to your unknowingly toxic behavior, your eventual cardiologist and pharmacist who will have to treat you for stress related illnesses,  you should probably care also.  If you are paying attention and observing the trail of emotional destruction left when using certain motivators,  particularly fear and negativity,  you would care much much sooner.
With that said, here are some hopefully helpful tips so you can identify and begin to correct.
1.  When someone asks you what you want, you typically respond with what you don't want. "What do you want for dinner?" "Well we had pizza yesterday so I don't want that and I had Chinese for lunch so that's out…" Process of elimination is time consuming and quite frankly, if you want pizza for breakfast, lunch and dinner, you should have it. We'll deal with health choices later. Right now, let's focus on HOW you make choices in the first place.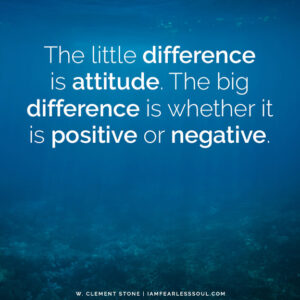 2.  The first thought that enters your mind after you say you want something are the reasons why it can't be obtained. "I want to workout but I have no time. I want to pursue my interests but I don't have the money." Everything you currently have, you made the time and money for. It is possible for future aspirations as well.
3.  The motivator is not the desired result, but the ails that might occur if that result is not obtained. "You better get an education or your friends will leave you behind." "If I don't catch the early train, my commute is gonna suck!" Or none of that may occur and you day could progress perfectly fine. Since you can't recoup emotional capital already extended, better not to expend it at all.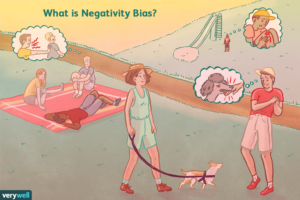 4.  You feel you need more in order to begin any task. You just really need to accept that you are enough.
5.  You focus on any time frame other than the present. Speculating on future failures only brings you current stress. Speculating on past failures only brings you current stress. Now speculating on past or future successes may seem beneficial but the fact is, if you are speculating at all, you are probably not present and that is the main ingredient required for success anyway. So don't speculate!!!
The root of all negativity is fear and when fear is your motivation, you will constantly need to be afraid in order to progress. When confidence is your motivation, all you ever need to progress is to remain present.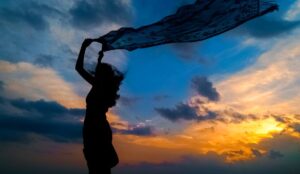 I wish you all success in everything you hope to accomplish.
Sidebar: Michal Jordan once stated that fear of failure motivated him to accomplish 6 NBA championships. My question to him would've been  "How much more rings would you have had if confidence was your motivator and not fear?"  Sidebar Complete.
Just a Long-Ass Thought About Spirituality, Forgiveness, and Black America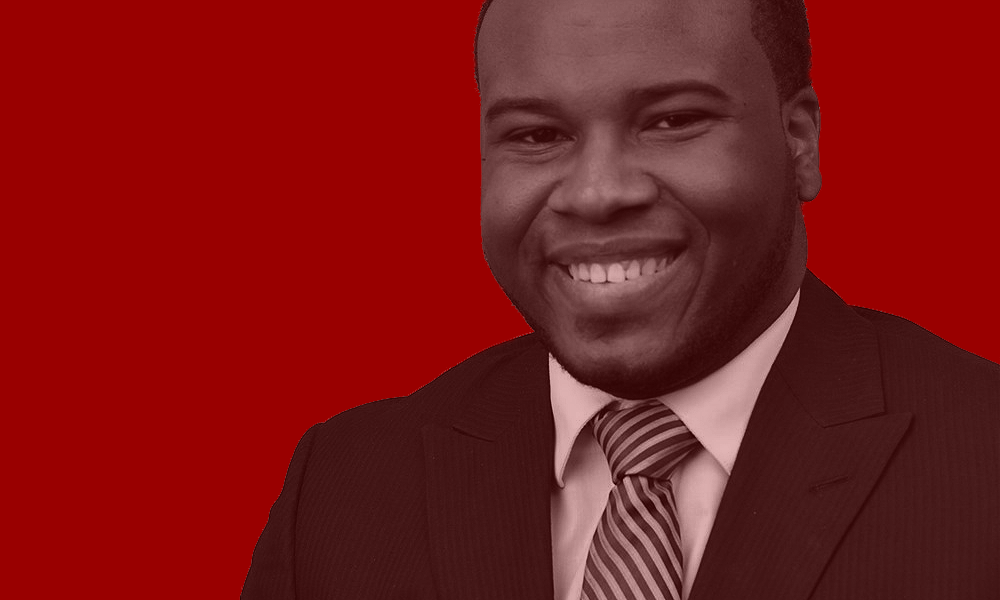 Walk with me on this Amber Guyger and Botham Jean family story…
We all see life as the longest thing that we will ever do… so we should get the most out of it and we should damn sure not settle for suffering while we're here. I agree. Do not settle for suffering. But try as we might, we will all suffer at some point. Pain is inevitable. Such is life. The only difference between people of faith, and people who are just grinding, is perspective. If you're a Christian, like the huggy brother, you believe in your soul being eternal. Whatever hardships we face in life, no matter how unfathomably difficult or negative, you believe that if you live righteously -and that means  not living in revenge and resentment — your soul will live eternally in paradise. People can't comprehend that. Life is the longest thing we'll ever do, but if you have real faith, (not that every  Sunday faith) life is short compared to eternity.
Now some of your eyes just glazed over when you read that last part and you made the 
 face. It sounds silly and Pollyannaish when you look at the history of America. Black folks have been killed, massacred and overlooked everyday since we got here and it continues to happen. Forgiveness sounds helpless. It sounds foolish. How can you be weak enough to be forgiving of those who hurt you -especially when it's is systemic and woven into everyday life? And there's the part about the same people that enslaved us introducing us to a God that will save us? How do those things go together?
Perfectly reasonable questions. If you don't believe in God or Jesus or an afterlife then forgiveness sounds like bullshit. Hard to believe in what you can't see, especially when you CAN see oppression everyday. I get it. I truly do.
Some of my closest friends mute me on here because I'm always on political shit. 🤣 I share a lot of it. I am frustrated by inequality and oppression and I fight it in my own life in every way that I can -with my wallet and my time and my purchasing. I speak out on it in uncomfortable personal conversations with friends or acquaintances when I feel people are bullshitting or are blind to -isms. I hate inequality and I don't avoid it. I wade into it and stress myself out everyday. I'm not for punting on life and settling for what happens after we die. That's weak. Fight for your joy and your prosperity. Period.
Forgiveness isn't my mantra here. It's just part of the story because the story isn't one dimensional.
None of us are just one thing or one way. Just for a moment stop and try to release your bias against the idea of forgiveness and ponder this blip in time that we call life, versus the reality of eternity. Physics says energy doesn't stop, it just changes. Think of your life and your soul scientifically. When we die our energy and essence does *something.* Why can't that something be what people of faith believe? If the Jean family truly has that kind of faith many people will mock it beacause most can't comprehend it. But if you really have faith and can imagine the notion of eternity then you get it. Meditate on that. You know that that young man getting murdered in his own apartment was horrific and unforgivable and the trial was a signifier of white power vis-a-vis black bodies in America and that's why the verdict meant so much to us. She was found guilty. And not just of manslaughter or negligence. But murder. That meant something.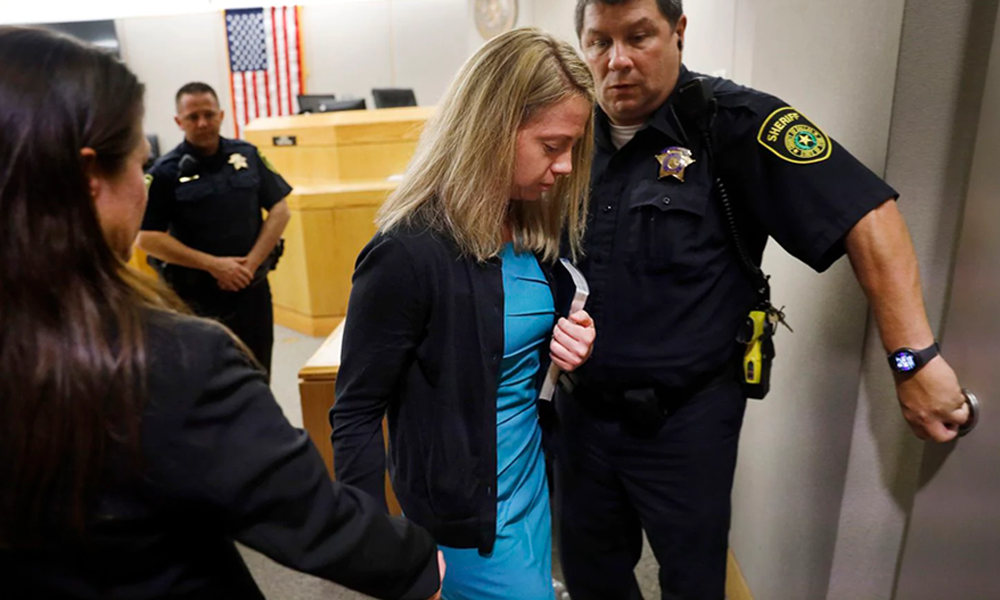 However, the sentence was light. That meant something too. But the family's forgiveness means something too.
Don't @ me. @ your therapist.
The unfortunate part is that that image of the hugs and the tears is what will be tied to the administration of justice here. Was it necessary for the family? Absolutely. Was it good for America when we so rarely see justice in the killing of black people at the hands of white cops. Hell no! The image that we should have walked away with from that trial was her walking away in shackles. We don't want to see oppressors feel comforted when it should be our moment to feel some measure of justice. But would an image of the family celebrating have nourished us yesterday? That wasn't the answer either. I hate that the image of that killer cop being comforted after she murdered a black man in his own home was what represented the story in the news. The angry me gets it and I was pissed yesterday. But so does the person inside who believes that there is an unbelievable strength to that kind of faith and a reason for our resilence in this country is the strength of our collective souls.
But what do I know?