"A session in loyalty" is the latest episode in the lowly rated series "Game of Trump." This week's episode continues its dizzying formula of multiple storylines occurring over and under the backdrop of Russian investigations. Loyalty continues to be redefined and put to the test…. daily.
Anthony Scaramucci & Reince Preibus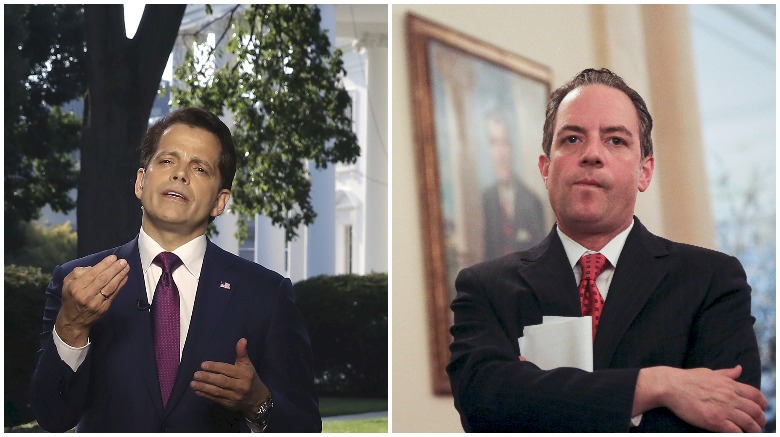 These two characters started off on the wrong foot when Reince Prei "throw under the" bus was vehemently against the idea of Anthony Scaramucci joining the fight under the Trump banner. But after King Trump displayed his brand of Loyalty to the House of Spicer, Anthony is back in the mix and Spicer is out. Now he will be working for or against Preibus as White House Communications Director. By the looks of this tweet, they seem to be off to an auspicious start.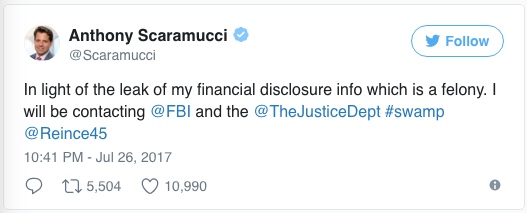 Jeff Sessions & Donald Trump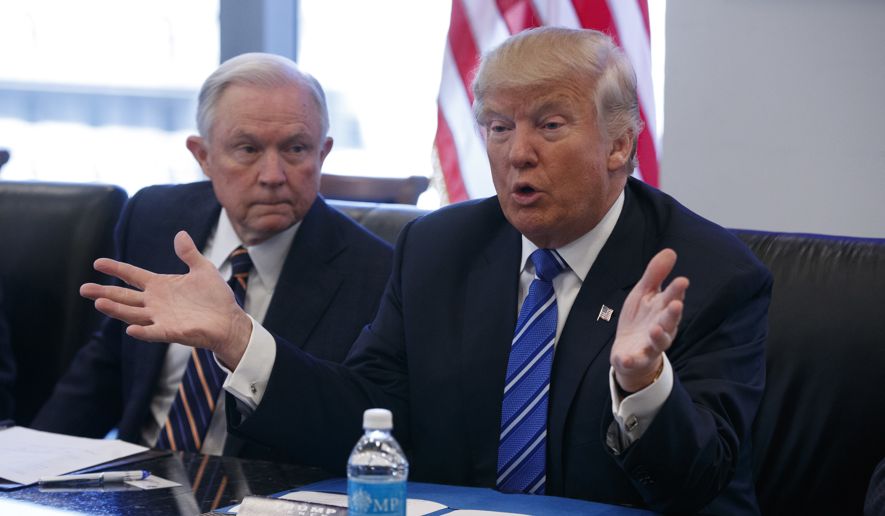 The bulk of this episode has been dominated by King Trump's onslaught of messages through press conferences, Twitter, and even by raven, of his displeasure with one of his original loyalists Jeff Sessions. He was the first Senator to endorse Trump's run at the crown and illustrated his loyalty by forgetting every meeting he's ever had with a Russian government official. In return he was awarded the position of Attorney General which is now being questioned, tarnished, and chastised by the same person who actually appointed him. Now if that isn't Trump type loyalty, I don't know what is.
Jared Kushner & Donald Trump Jr.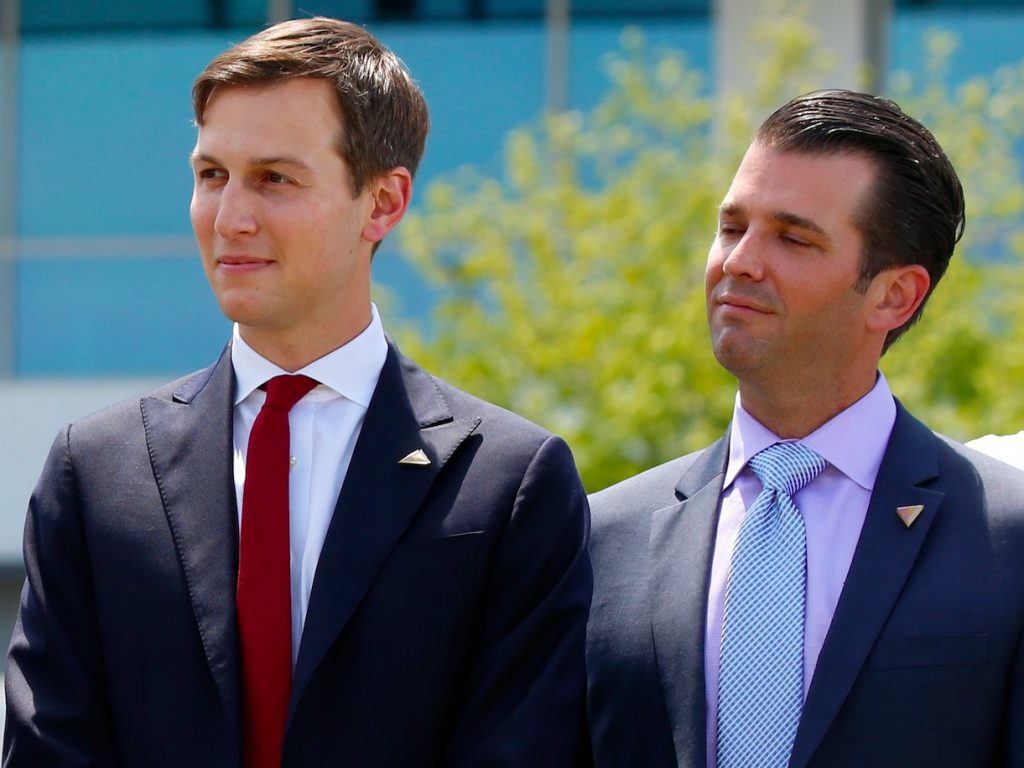 Last but not least we have the battle of the brother in law. Jared Kushner was called before the Senate Intelligence Committee to share his insight into a meeting that took place between himself, Donald Trump Jr, Paul Manafort and several Russian officials.  He immediately took the opportunity to separate himself by voluntarily providing an opening statement for the "it's not me…it's him" ages. However he still had more wild fire to douse and let it loose on Junior during his testimony to the committee. Here is one of his better shots:
 "I arrived at the meeting a little late. When I got there, the person who has since been identified as a Russian attorney was talking about the issue of a ban on U.S. adoptions of Russian children. I had no idea why that topic was being raised and quickly determined that my time was not well-spent at this meeting. Reviewing emails recently confirmed my memory that the meeting was a waste of our time and that, in looking for a polite way to leave and get back to my work, I actually emailed an assistant from the meeting after I had been there for ten or so minutes and wrote "Can u pls call me on my cell? Need excuse to get out of meeting."
Just in case you lived under a rock for the last six months and find this "LOYALTY" surprising, give a listen to one of Trump's biggest cheerleaders way back in 2015 prior to his constant decrees of love today. What a loyal bunch!