Top 10 Tribe Called Quest Joints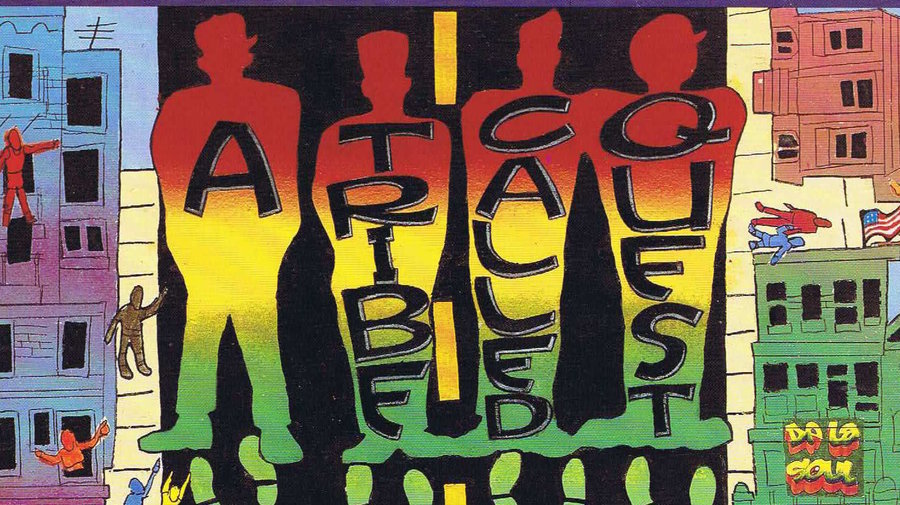 Less than a week ago the Hip Hop community lost one of its most original emcees "Phife Dawg" (aka the Five Foot Assassin) to complications related to diabetes. His passing sent shockwaves throughout the world in all walks of life. The reaction may have been surprising for some but should have been expected by most.
You see Phife was an integral part of the perfect equation known as A Tribe Called Quest. This groundbreaking group had the uncanny knack of attracting scholars, thugs, nerds and everything in between. Their music transcendent race, gender and culture while staying true to their own roots. To put it mildly, Tribe was the epitome of the unifying force of Hip Hop.
Any Tribe fan will tell you that the soundtracks of their lives have forever been altered. This irreplaceable performer won't be kicking our favorite rhymes with his brothers on stage anymore but fortunately for us his music will live on for generations.
So in honor of his contributions to one of the best Hip Hop groups of all time, here are the top 10 joints of A Tribe Called Quest.
(This was truly a difficult task sense 90% of two of their albums could have made the list!)
10.
8 Million Stories – A relatable story of a day in the life of the Five Footer. Listen here.
9.
Jazz – Drums, Cuts, Horns and Rhymes in its purest form.
8.
God Lives Through – Infectious track with Busta letting us know how we all reacted hearing this beat. Listen here.
7.
Award Tour – Maybe their biggest commercial hit. Dominated radio waves from coast to coast.
6.
Scenario – The posse cut of posse cuts feat Leaders of the New School.
5.
Buggin Out – If you want to know what The Low End Theory is about, listen up.
4.
Bonita Applebum – When being subtle and clever led you to the promise land.
3.
Electric Relaxation – I like em brown, yellow, Puerto Rican and Haitian…do I need to say more?
2.
Can I Kick It – The infamous line that ignited minds into kicking it. Listen here.
1.
Check the Rhime – This walk down memory lane let us know just how on point they were. Listen here.
Writing Your First Book / Should I Self Publish?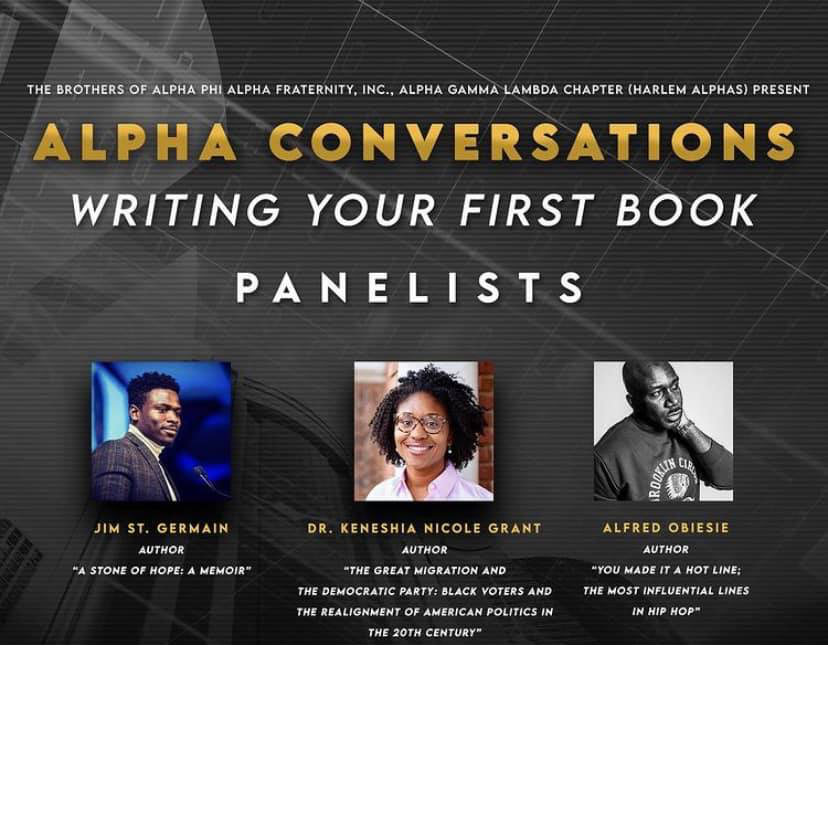 I had the distinct pleasure of  participating in a panel discussion on writing your first book, presented by the Harlem chapter of Alpha Phi Alpha Fraternity Inc.  Alongside Jim St. Germain, Author – A Stone of Hope: A Memoir and Dr. Keneshia Nicole Grant, Author – The Great Migration and the Democratic Party: Black Voters and the Realignment of American Politics in the 20th Century.  We opined on pain points, benefits and strategies regarding our inaugural voyages into authorship. Feel free to watch for your self and I hope this provides some insight to all those looking to make the same voyage. Enjoy!
What the NFT is a BEEPLE?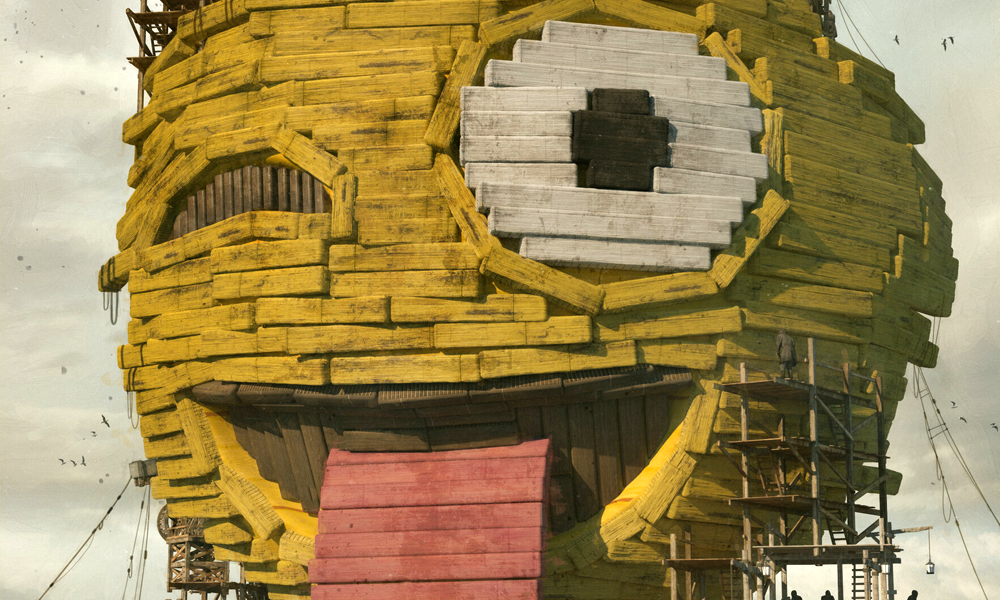 On March 11 this year, the digital artist Beeple sold a collage of digital images from his "Everydays" series for nearly 70 million dollars as an NFT, or non-fungible token. And if that sentence confuses you, you're not alone.
A non-fungible token is a unit of data on a digital ledger called a blockchain, where each NFT can represent a unique digital item, and thus they are not interchangeable. NFTs can represent digital files such as art, audio, video, and other forms of creative work. While the digital files themselves are infinitely reproducible, the NFTs representing them are tracked on their underlying blockchains and provide buyers with proof of ownership." – Wikipedia
Still confused? Let the artist himself explain it, and learn how he went from NFT newbie to making the third most expensive artwork by a living artist in three months. Not to suggest Beeple is an overnight success. The "Everydays" series alone involved creating a piece of art every day since May 1, 2007 – and he hasn't missed a day.
Check out some of Beeple's amazing and controversial work below.
Comic Fans: Geek out with Cartoonist KAYFABE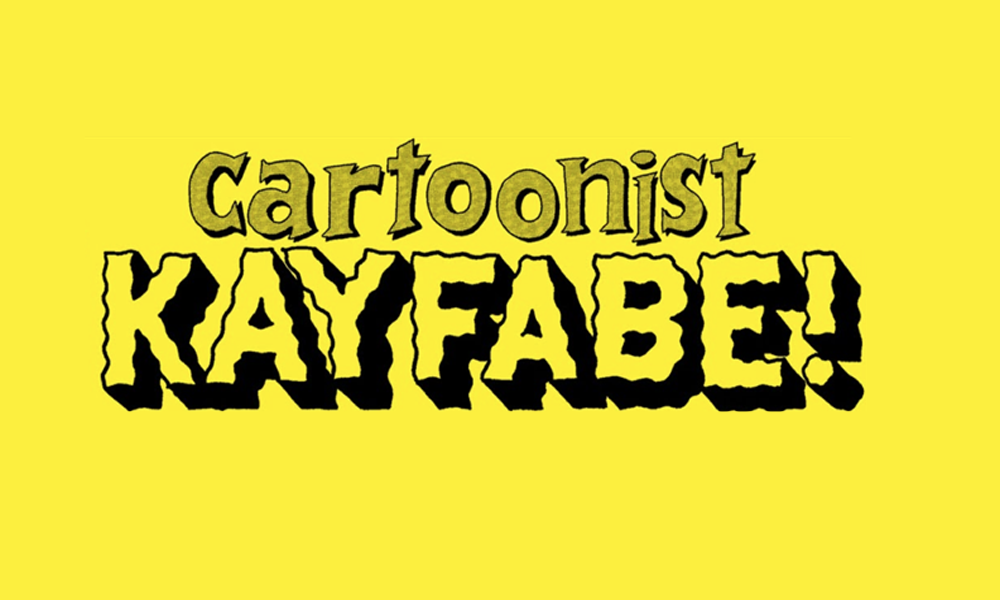 Cartoonist Kayfabe is a YouTube channel hosted by comic-book makers Ed Piskor and Jim Rugg.
Comics have come a long way since they were just for kids – and anyway, those kids have grown up and rightfully embrace it as  an artform. Cartoonish Kayfabe expertly walk you through the finer points of comic creation and appreciation, referencing some high quality images along the way.  If you're a comic geek, you will dig it – especially if you're into 90's era and independent comics.