The Art Of Rap – A CALL TO ARTISTS (Illustrators)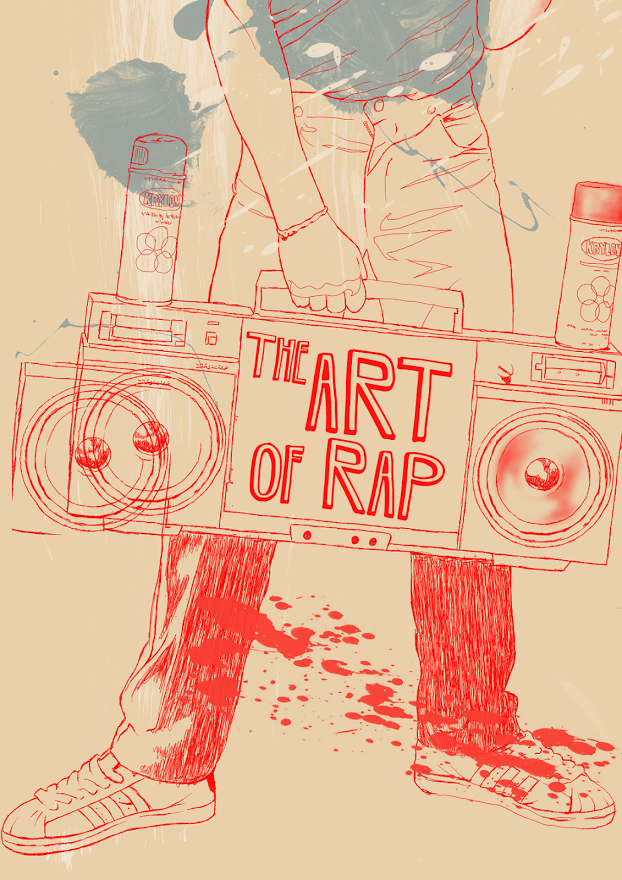 Art Inspired by You Made It A Hot Line: The Most Influential Lines in Hip Hop
As part of the highly anticipated launch and book tour for You Made It A Hot Line by Alfred Obiesie, "The Art of Rap" is a traveling art exhibition. It will showcase original art inspired by hip hop lines explored in the book.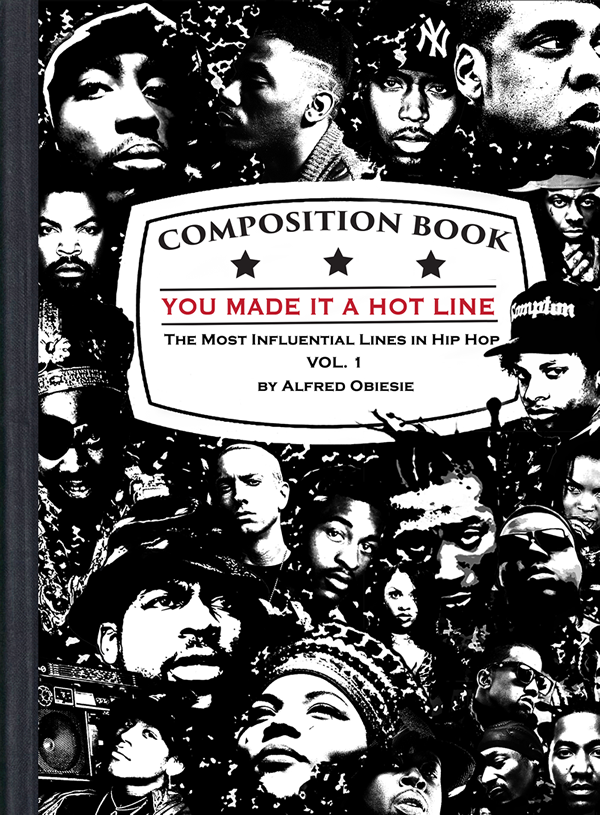 While hip hop inspired art is prevalent through album packaging and photography books highlighting purveyors of the culture and graffiti artists, little has been created to honor particular lines that are pervasive in popular culture. This exhibit is an opportunity to sell artwork and exhibit in an acclaimed museum.
Submission Deadline
Friday, April 15, 2016
Eligibility
This exhibition is open to artists 18 years and older living in the U.S.  Artwork must be original, completed within the last 5 years and should fall within the following mediums: sketches, graphic illustrations, stencils, collage, paintings, mixed media or photography.
How to Submit
Artists may submit up to three images of their work to be considered.  Jurying will be from digital images only.  Images should be submitted to info@onetrackmine.com with subject line: The Art of Rap Submission. Digital images should be 300dpi JPEGs, maximum 600 pixels in any direction. File name should appear with the artist's last name and title of the artwork (example:  VincentVanGogh-StarryNight.jpg).
Winning submissions will be sent a digital copy of the book for inspiration to create the work to be included in the exhibition. All works created for The Art of Rap must be for sale.  One Track Mine will not take any commission on sales.  Sale price is determined by artist.  Artists will be responsible for shipping and return their own work if selected. Please be conscious of size, weight, and fragile artwork while shipping.  One Track Mine will return artwork that is not sold by July 6, 2017.
All submitted artwork will be considered for forthcoming second volume for You Made It A Hot Line. One Track Mine reserves the right to reproduce accepted artwork for publicity purposes only, with an acknowledgment of the artist.
Display Requirements
All wall hanging art must be properly framed and wired, ready to hang.  Canvases that do not show staples or tacks on the side with painted or finished edges will be accepted unframed.  If the edges are not finished or hardware appears, then the canvassed work must be framed.  No artwork may weigh over 60 pounds or measure more than 3 feet in any direction.  All artwork accepted must be labeled with title, artist's name, media and price. One Track Mine reserves the right to reject any artwork that is deemed unsuitable, including but not exclusive of work not ready to hang or unprofessionally presented.
Jurors
The Art of Rap jury committee includes respected buyers, curators and creative professionals from a diverse list of cultural institutions including The New Museum, Museum of Contemporary African Diasporan Arts, and the Brooklyn Museum.
Calendar
| | |
| --- | --- |
| Fri, April 15 | Submission deadline |
| Wed, April 20 | Artist acceptance notifications (delivered via email) |
| Wed, May 4 | The Art of Rap Submission deadline |
| Fri, April 29 | Jury Selection |
| Varies | Exhibitions: Gallery Bar, Brooklyn, NY; Rapacon, Philadelphia, PA* |
| Wed, July 6 | Artwork picked up or shipped |
*Note: Additional exhibition dates to be added between April 29 and July 6.
You Made It A Hot Line highlights the social significance of each line and its impact on our culture through savvy commentary and dope illustrations.  Alfred (Alf), better known as Crazed Afrykan, is our friendly neighborhood hip hop aficionado, whose wry wit and penchant for biting social commentary is legendary. As a hip hop producer (Nas, Damien Marley, DV Alias Khryst, King Prince) and super-fan for over 30 years, he's intimate with the motivations, rhymes and reasons for one of the most revered genres in modern music.
One Track Mine (OTM Media Group LLC) is an online lifestyle publication with a central focus on popular music, television, film and culture. OTM's partners have over 20 years of multimedia experience. Previous clientele include Def Jam Recordings, Rawkus Records, PlanIt Brooklyn, Carter Mag, and Essence.com.
Self-Serving Interview with Electronic Device Does Little to Advance Musician's Career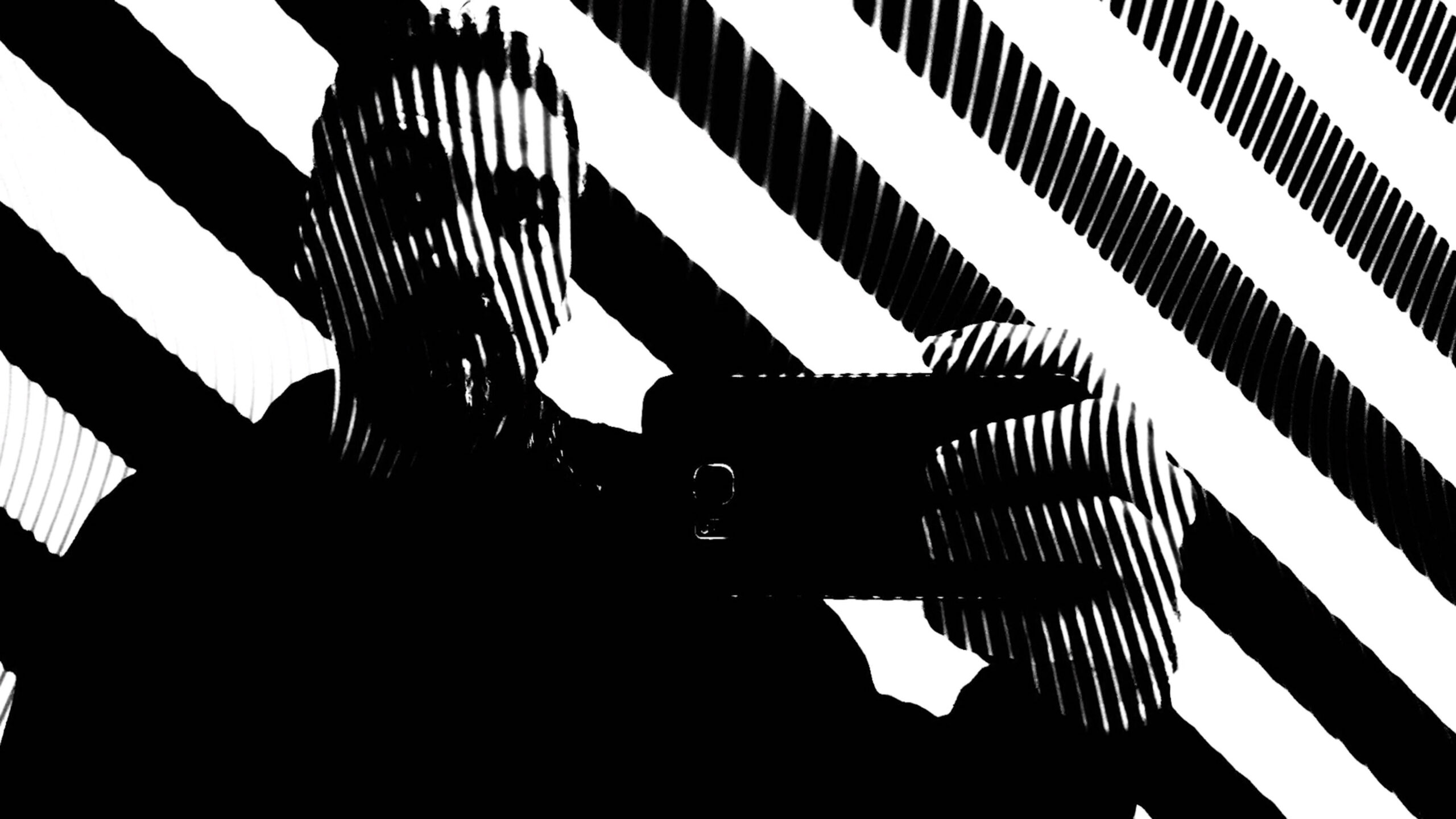 Two men that look suspiciously alike meet outside a fictitious Brooklyn hot-spot – six feet apart.
MC Krispy E: Very nice to meet you. (squints) Have we met before?
Electronic Device: Maybe?
MC Krispy E: Is the rest of the band joining us?
Electronic Device: (pause) I am the rest of the band.
MC Krispy E: You are Electronic Device? What's that about?
Electronic Device: Uhm, yeah, it's like a pen name. You know what that is, right?
MC Krispy E: I have some idea.
Electronic Device: It was actually the name of one of my dad's companies back in the day before…
MC Krispy E: (looking at his watch) Wonderful. So… it says here you have a new single called "All Things Come to an End" inspired by the death of your brother.
Electronic Device: Yeah, after my brother died I recorded songs as a form of therapy in his old bedroom in Staten Island.
MC Krispy E: And now I read that you have cancer. Am I supposed to feel extra sorry for you?
Electronic Device: Uhm…
MC Krispy E: It sounds like this album is going to be super depressing.
Electronic Device: It's not, I swear. I was looking for some happiness while recording these songs, there's not much of an agenda beyond that.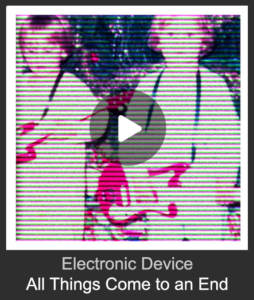 MC Krispy E: What kind of music is it?
Electronic Device: I wasn't really thinking about influences while recording, but listening back I hear some Concrete Blonde, some Cracker.
MC Krispy: So bands no one is interested in?
Electronic Device: What the hell, man?
MC Krispy: Sorry, it's almost like I can't help it.  What's the single about?
Electronic Device: I hate saying what a song is about because everything is up for interpretation.
MC Krispy E: Humor us.
Electronic Device: I can say that "All Things Come to an End" has multiple narrators, some of which are unreliable.
MC Krispy E: (stares)
Electronic Device: And that one day I was at my Dad's house and when I turned the corner into the hallway my Dad thought I was my brother for a moment, which was super sad because of course I couldn't be.
MC Krispy E: And then you wrote a whole song about that.
Electronic Device: I guess so. When you put it that way…
MC Krispy E: (yawning) Tell us when the single come out.
Electronic Device: The single is out now. The album comes out in 2021.
MC Krispy E: Well, good for you. And good luck with that cancer thing.
Electronic Device: Yeah, you too.
MC Krispy E: Thanks. What?
Elvis Costello Hey Clockface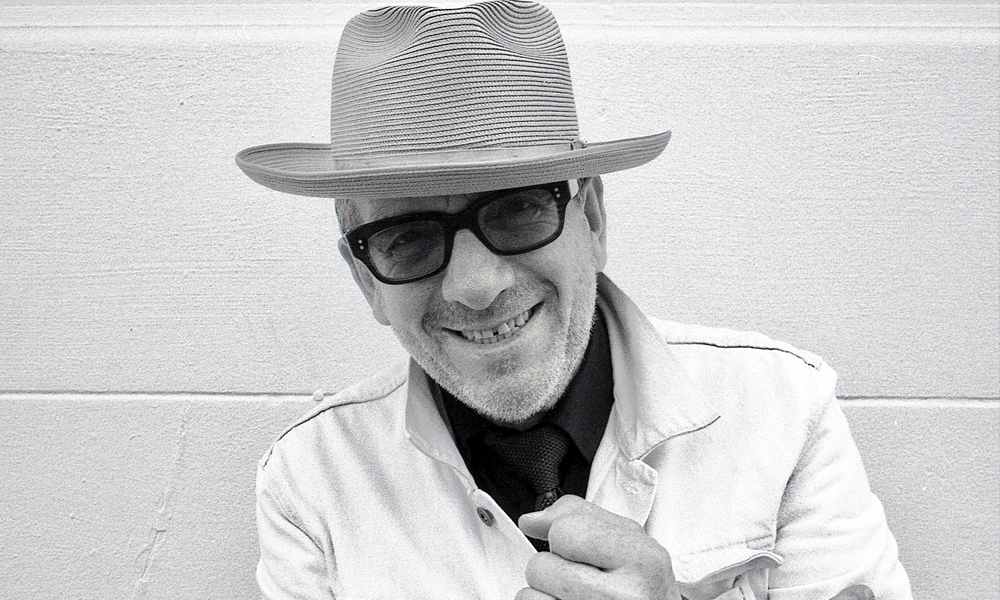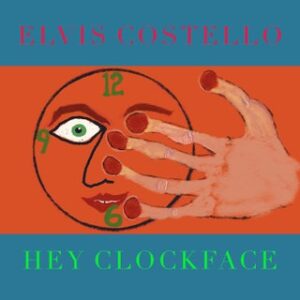 Hey Clockface is the 31st studio album by singer-songwriter Elvis Costello. Costello recorded the record in Helsinki, Paris and New York, often allowing musicians to improvise around his vocal.
A sonic departure from his last album, the Grammy-winning Look Now, Clockface does shuffle in some Tin-Pan Alley style tracks, but also includes more  experimental moments like "No Flag" and the spoken word "Revolution #49."
With no tour on the horizon, Costello is back to work on more material and recently released a special vinyl edition of his classic 1979 album Armed Forces.
"I've got no religion. I've got no philosophy. I've got a head full of ideas and words that don't seem to belong to me. – No Flag"
McCartney III is Coming Up!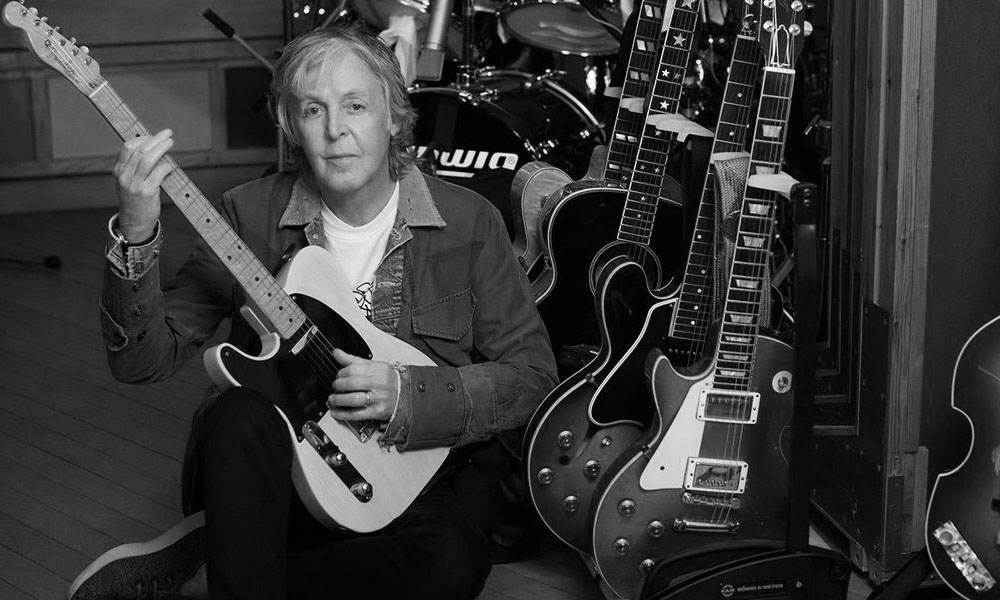 McCartney III is the 18th solo album by ex-Beatle Paul McCartney, scheduled to be released on December 18th 2020 by Capitol Records. Like the first two self-named McCartney solo records in 1970 and 1980, McCartney III features Paul on all instruments.
McCartney III promises to be a return to form for Paul, who wrote, produced, and recorded the record in quarantine.