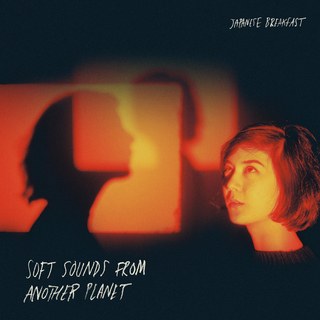 Soft Sounds From Another Planet
Japanese Breakfast
Produced by Craig Hendrix and Michelle Zauner
Dead Oceans, 2017
Japanese Breakfast's Psychopomp was a deep, introspective cocktail of grief and sex. Follow up Soft Sounds from Another Planet is appropriately less heavy, surprisingly more groovy, and spacey like Air as opposed to Bowie. Leaning on the rhythm like a proper ingénue, Michelle Zauner rides some undulating bass-lines in the breathy "Driving Woman" and the sly and sexy "Road Head" before things take a hard turn in first single "Machinist," whose dance beat and autotuned vox threw fans for a loop. I'm in total dig, especially when that sax kicks in all 1980's Quarterflash.
Soft Sounds from Another Planet is still deep, but also skin deep, adding groove and dance to the shoegazing.
The torchy bits remind me of Mazzy Star, like on "Boyish," and the slow boiling title track, and especially in the esoteric anxiety of "Till Death" – the best song I've ever heard that ends with the word thanatophobia. "12 Steps" and "The Body is a Blade" remind you she still has some rock and roll in her blood, but make no mistake, Michelle Zauner is evolving, and it's a beautiful thing.