Is Roger Waters Too Old to Rock?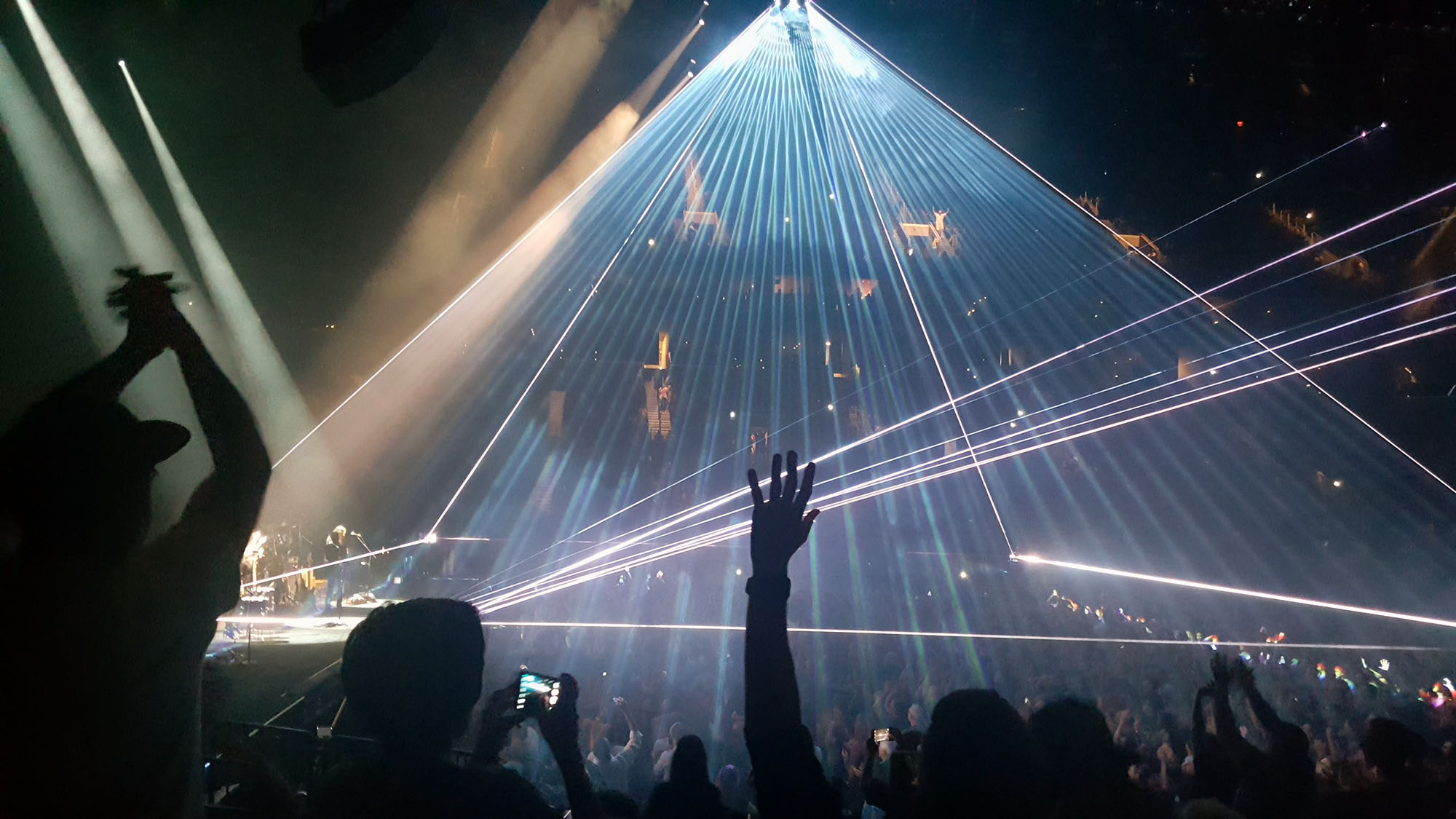 Roger Waters has been putting on spectacular live shows and making consistently great records longer than most of you have been alive.
Age hasn't affected Waters in the same way it has, say, Paul McCartney or Woody Allen, whose best work is far behind them. Waters is sharp as ever, as his last record Is This The Life We Really Want? testifies. That album was a bit under-represented during his two night stint at Barclays in Brooklyn, but you can't make everybody happy. A third of the fans want deep cuts and solo material, while the rest want the hits, baby. In the last decade or so, Waters has steadily obliged those folks, playing full album sets of Dark Side of the Moon and The Wall where he once may have focused on the entirety of his latest solo record.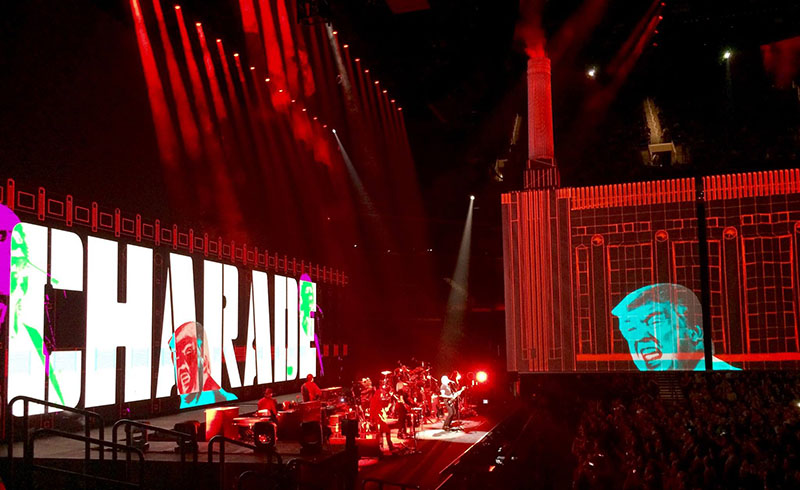 Solid versions of "Breathe," One of These Days," and "Time" opened a show heavy with classics, played with precision by a kick-ass band that features guitarist Dave Kilminster and background singers Lucius. And yes, that was Radio K.A.O.S. producer Ian Ritchie on sax.
Age hasn't affected Waters in the same way it has, say, Paul McCartney.
Like the Floyd, a
Roger Waters
show pushes the technical envelope to its limits. In this case, Waters utilizes not just the space behind the stage for state of the art projections, but the expanse through the center of the arena in a way you've never seen. Floating screens swell and contract, shining perfectly timed images to an eager crowd. When lasers etched the cover of
Dark Side of The Moon
in three dimensions above the audience, they went rightfully bananas. Throw in a drone-ish oversized pig balloon floating over the crowd, and you are getting more eye candy than you thought possible.
Do things get political? Of course! It's a Roger Waters show! If you've been paying attention to Waters over the years, it should come as no surprise to see ill-informed protesters outside the arena, or satirical projections of the President that may or may not include Trump holding a large shrinking dildo. As Waters himself has recently said to the haters, "Go see Katy Perry or watch the Kardashians. I don't care."
This may be Roger's last ginormous tour. With any luck he'll take Bruce Springsteen's lead and do a string of nights in a small venue.  Imagine a Roger Waters residency in New York's Town Hall where he lays the entirety of his career out across several months of weekly shows. Maybe a special guest or two.
He's young enough to pull it off.
Self-Serving Interview with Electronic Device Does Little to Advance Musician's Career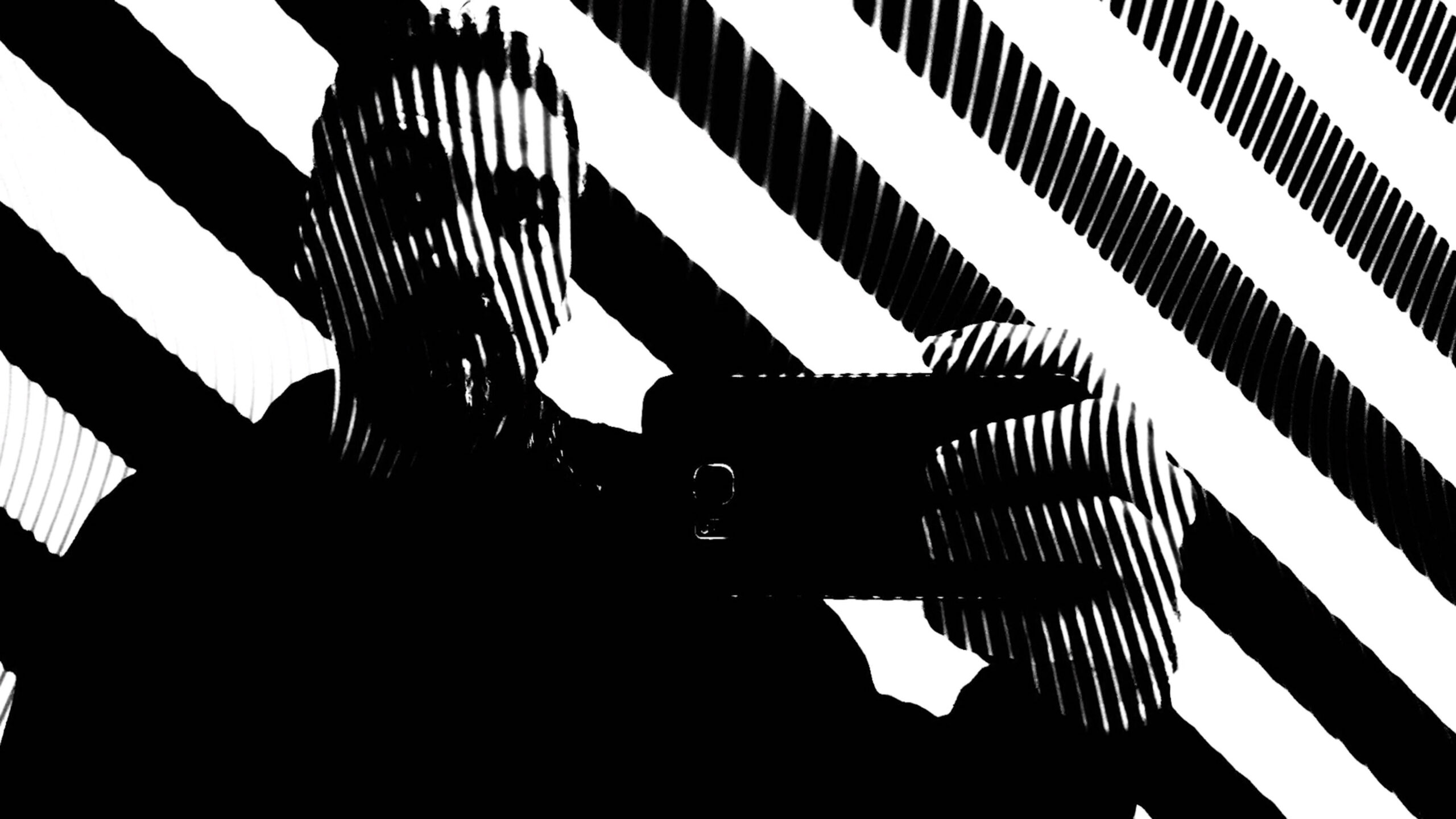 Two men that look suspiciously alike meet outside a fictitious Brooklyn hot-spot – six feet apart.
MC Krispy E: Very nice to meet you. (squints) Have we met before?
Electronic Device: Maybe?
MC Krispy E: Is the rest of the band joining us?
Electronic Device: (pause) I am the rest of the band.
MC Krispy E: You are Electronic Device? What's that about?
Electronic Device: Uhm, yeah, it's like a pen name. You know what that is, right?
MC Krispy E: I have some idea.
Electronic Device: It was actually the name of one of my dad's companies back in the day before…
MC Krispy E: (looking at his watch) Wonderful. So… it says here you have a new single called "All Things Come to an End" inspired by the death of your brother.
Electronic Device: Yeah, after my brother died I recorded songs as a form of therapy in his old bedroom in Staten Island.
MC Krispy E: And now I read that you have cancer. Am I supposed to feel extra sorry for you?
Electronic Device: Uhm…
MC Krispy E: It sounds like this album is going to be super depressing.
Electronic Device: It's not, I swear. I was looking for some happiness while recording these songs, there's not much of an agenda beyond that.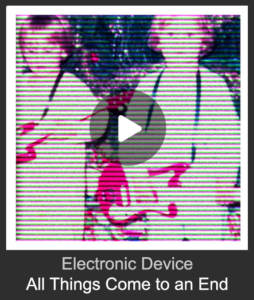 MC Krispy E: What kind of music is it?
Electronic Device: I wasn't really thinking about influences while recording, but listening back I hear some Concrete Blonde, some Cracker.
MC Krispy: So bands no one is interested in?
Electronic Device: What the hell, man?
MC Krispy: Sorry, it's almost like I can't help it.  What's the single about?
Electronic Device: I hate saying what a song is about because everything is up for interpretation.
MC Krispy E: Humor us.
Electronic Device: I can say that "All Things Come to an End" has multiple narrators, some of which are unreliable.
MC Krispy E: (stares)
Electronic Device: And that one day I was at my Dad's house and when I turned the corner into the hallway my Dad thought I was my brother for a moment, which was super sad because of course I couldn't be.
MC Krispy E: And then you wrote a whole song about that.
Electronic Device: I guess so. When you put it that way…
MC Krispy E: (yawning) Tell us when the single come out.
Electronic Device: The single is out now. The album comes out in 2021.
MC Krispy E: Well, good for you. And good luck with that cancer thing.
Electronic Device: Yeah, you too.
MC Krispy E: Thanks. What?
Elvis Costello Hey Clockface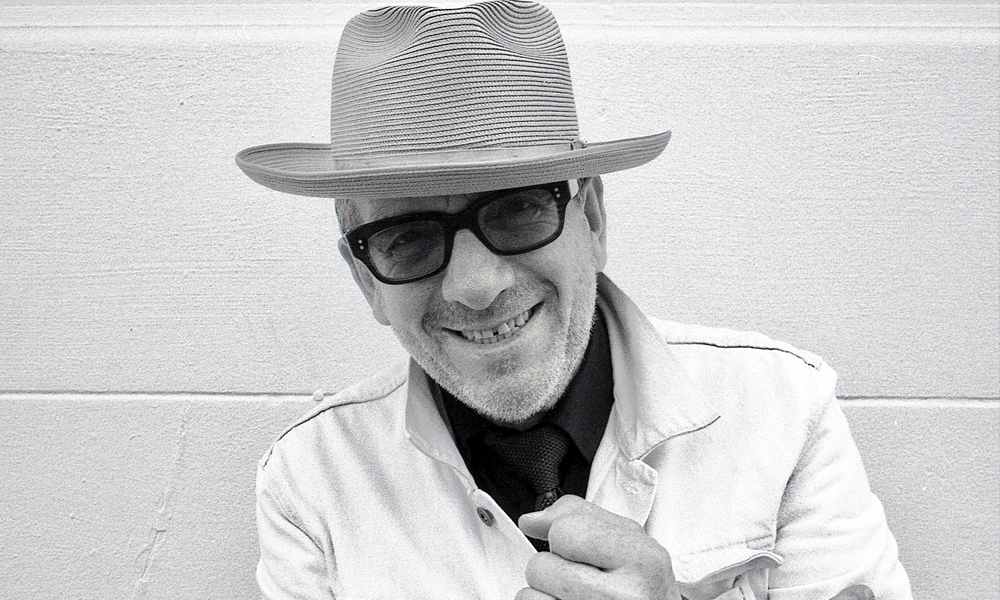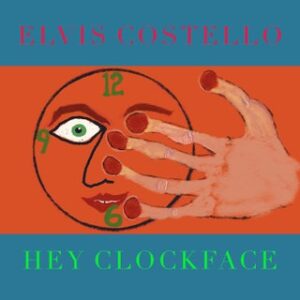 Hey Clockface is the 31st studio album by singer-songwriter Elvis Costello. Costello recorded the record in Helsinki, Paris and New York, often allowing musicians to improvise around his vocal.
A sonic departure from his last album, the Grammy-winning Look Now, Clockface does shuffle in some Tin-Pan Alley style tracks, but also includes more  experimental moments like "No Flag" and the spoken word "Revolution #49."
With no tour on the horizon, Costello is back to work on more material and recently released a special vinyl edition of his classic 1979 album Armed Forces.
"I've got no religion. I've got no philosophy. I've got a head full of ideas and words that don't seem to belong to me. – No Flag"
McCartney III is Coming Up!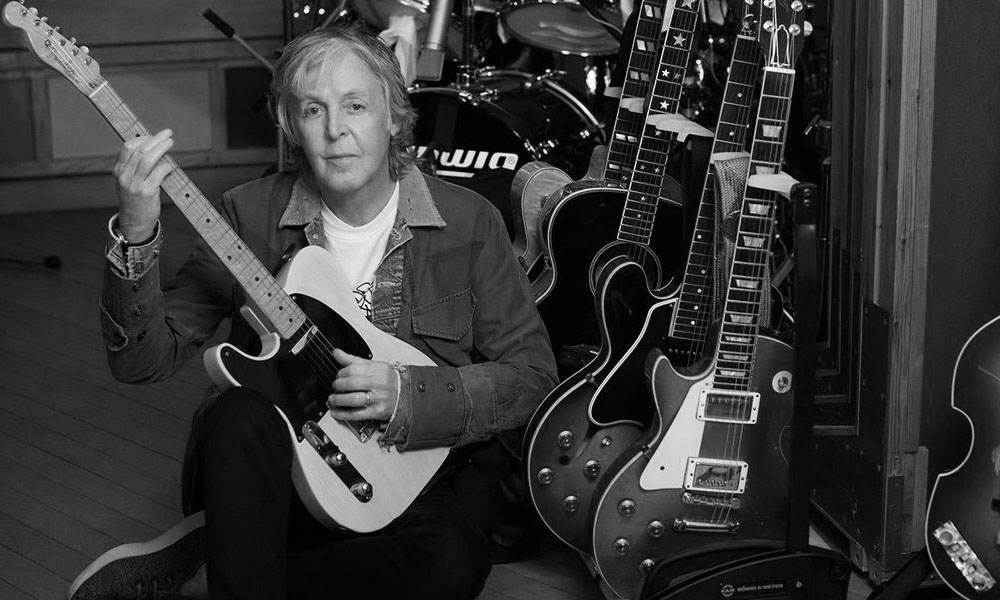 McCartney III is the 18th solo album by ex-Beatle Paul McCartney, scheduled to be released on December 18th 2020 by Capitol Records. Like the first two self-named McCartney solo records in 1970 and 1980, McCartney III features Paul on all instruments.
McCartney III promises to be a return to form for Paul, who wrote, produced, and recorded the record in quarantine.