David Gilmour – Rattle That Lock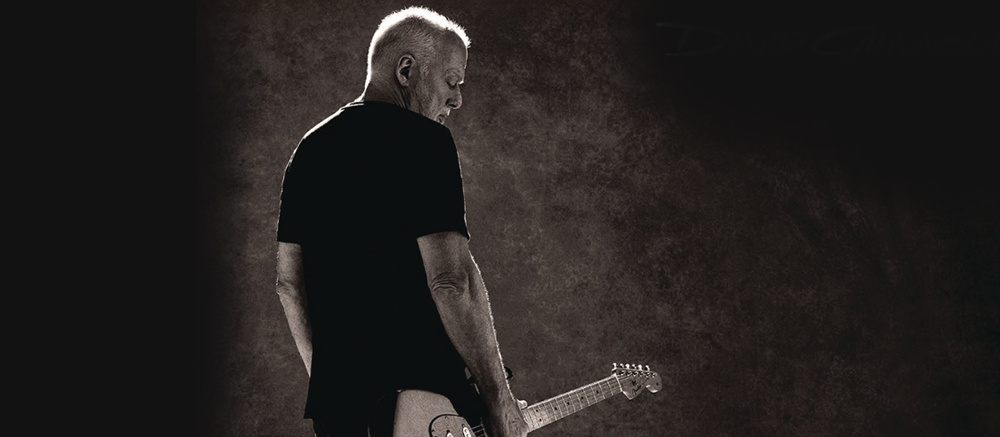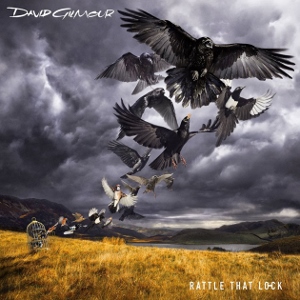 David Gilmour – Rattle That Lock
Columbia – 2015
Gilmour's wife Polly Samson may provide many of the lyrics, but no one can pinch-hit that lead guitar. Dave's insanely melodic choices and that famously burnished tone are in tact, even as he pushes 70. Gilmour is a master with a Stratocaster with five decades of material under his belt and multi-million selling records. With nothing more to prove, he allows these tracks to ease into and out of being at a leisurely pace – sometimes ducking out of existence before they resolve themselves.
The opening of A Boat Lies Waiting wouldn't sound out of place on (dare I say it?) Dark Side of the Moon. That is until the Crosby, Stills and Nash inspired vocals layered with semi-cheesy lyrics kicks in. I guess it's impossible not to reference your past when 50 years of it have been committed to tape. While nothing will ever beat his 1978 self-titled solo record, this may be the next most listenable of his four solo discs. So it's not out of laziness that some songs could fit into his older solo records quite easily. Today could fit happily onto 1984's About Face, for instance.
Gilmour is a master with a Stratocaster with five decades of material under his belt and multi-million selling records.
Rattle That Lock is at it's best when it doesn't care what you expect. Is that a jazzy interlude smack dab in the middle of Dancing Right in Front of Me? Uhm, yeah. If you could do it, you would, too. David picks up that sound again in The Girl in the Yellow Dress, hinting at an alternate reality where he plays a residency at a Cafe Carlyle in your dreams.
In Any Tongue is an uncharacteristically emotional tune about going to war in your country's name. Although I admit I thought it was about his adopted son Charlie's arrest during England's tuition fee protests when I first heard it. With son Gabriel on piano and Polly providing the lyrics, it's a family affair, for sure – marinated in dark minor chords, Gilmour's nicely weathered vocals, and an outro reminiscent of the beautiful solos on The Wall and The Final Cut.
We get a few smooth instrumentals done like only Dave can do them. Not very experimental, okay, but expertly executed and meticulously engineered. As far as experiments go, the groovy title track is based on a jingle used by the French transit system. That's more than you've ever done with a found sound, admit it.
The deluxe edition has a remix or two, some short films, and a few live jams with the late Richard Wright that are worth checking out. There's a little something for all hardcore fans here. As far as new fans go… well, he doesn't need them anyway.
Writing Your First Book / Should I Self Publish?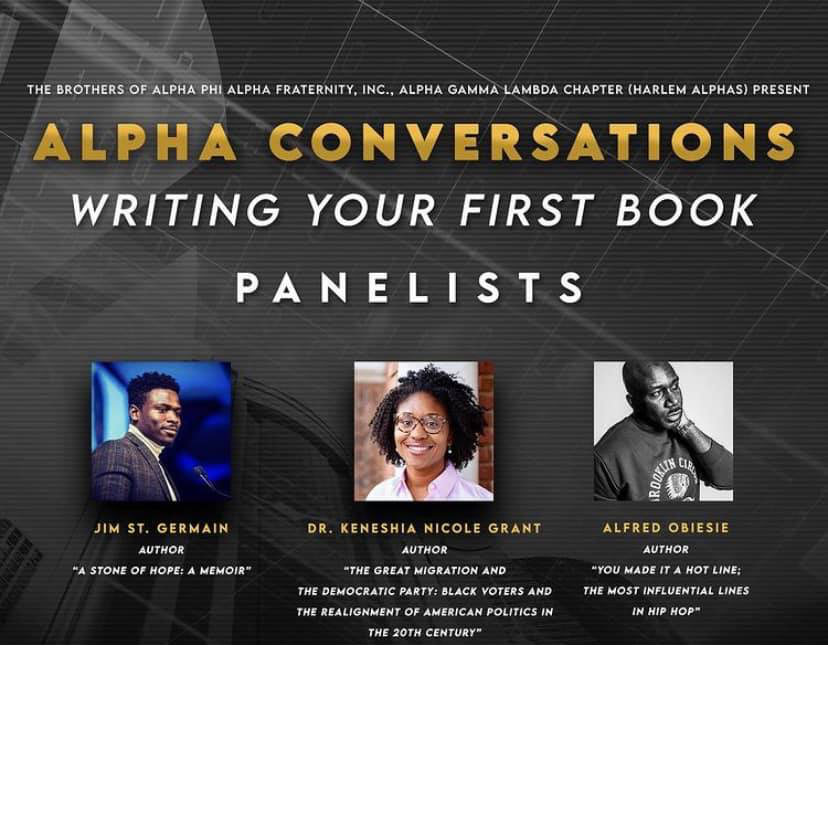 I had the distinct pleasure of  participating in a panel discussion on writing your first book, presented by the Harlem chapter of Alpha Phi Alpha Fraternity Inc.  Alongside Jim St. Germain, Author – A Stone of Hope: A Memoir and Dr. Keneshia Nicole Grant, Author – The Great Migration and the Democratic Party: Black Voters and the Realignment of American Politics in the 20th Century.  We opined on pain points, benefits and strategies regarding our inaugural voyages into authorship. Feel free to watch for your self and I hope this provides some insight to all those looking to make the same voyage. Enjoy!
What the NFT is a BEEPLE?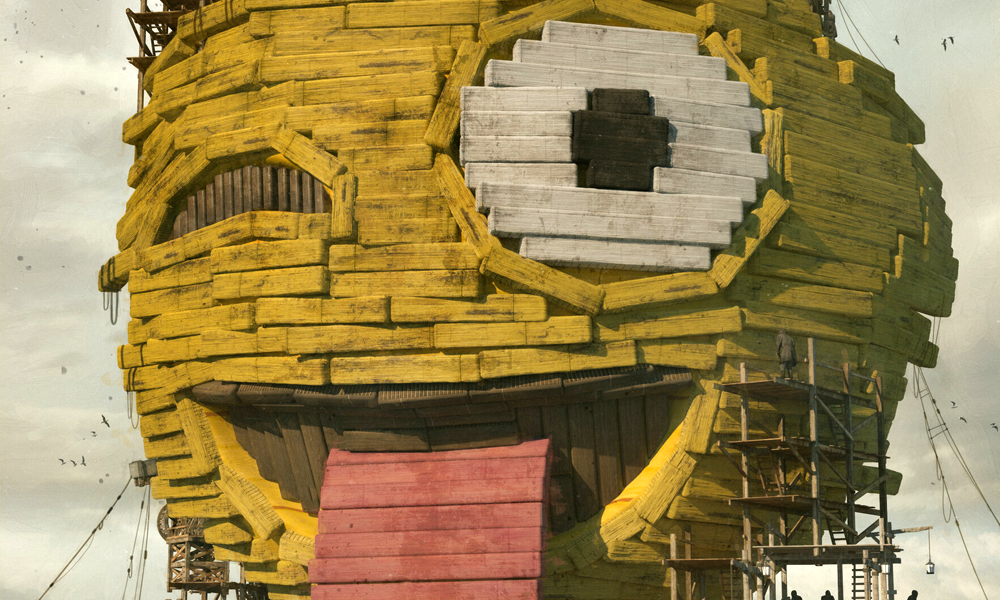 On March 11 this year, the digital artist Beeple sold a collage of digital images from his "Everydays" series for nearly 70 million dollars as an NFT, or non-fungible token. And if that sentence confuses you, you're not alone.
A non-fungible token is a unit of data on a digital ledger called a blockchain, where each NFT can represent a unique digital item, and thus they are not interchangeable. NFTs can represent digital files such as art, audio, video, and other forms of creative work. While the digital files themselves are infinitely reproducible, the NFTs representing them are tracked on their underlying blockchains and provide buyers with proof of ownership." – Wikipedia
Still confused? Let the artist himself explain it, and learn how he went from NFT newbie to making the third most expensive artwork by a living artist in three months. Not to suggest Beeple is an overnight success. The "Everydays" series alone involved creating a piece of art every day since May 1, 2007 – and he hasn't missed a day.
Check out some of Beeple's amazing and controversial work below.
Comic Fans: Geek out with Cartoonist KAYFABE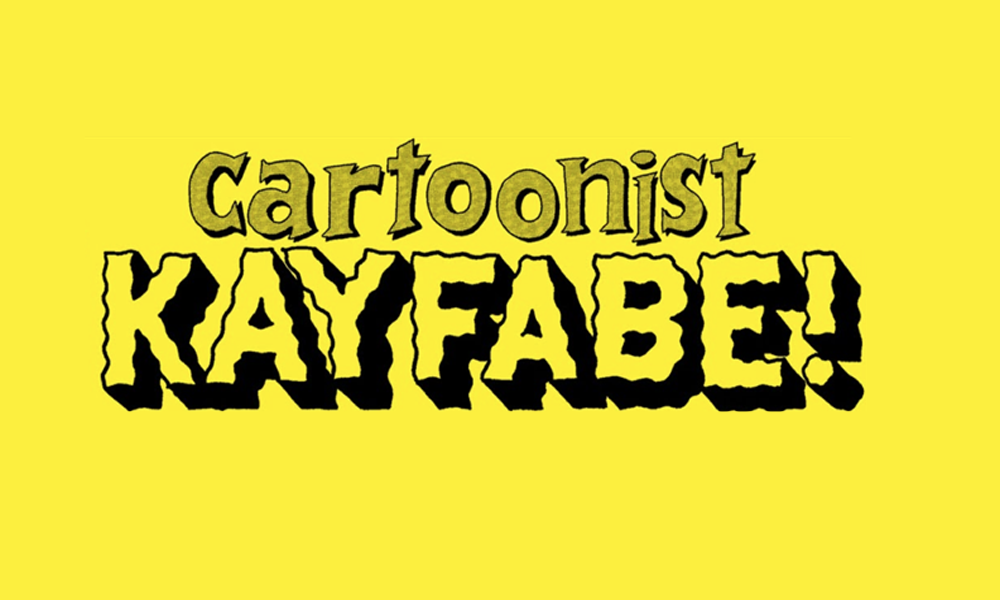 Cartoonist Kayfabe is a YouTube channel hosted by comic-book makers Ed Piskor and Jim Rugg.
Comics have come a long way since they were just for kids – and anyway, those kids have grown up and rightfully embrace it as  an artform. Cartoonish Kayfabe expertly walk you through the finer points of comic creation and appreciation, referencing some high quality images along the way.  If you're a comic geek, you will dig it – especially if you're into 90's era and independent comics.