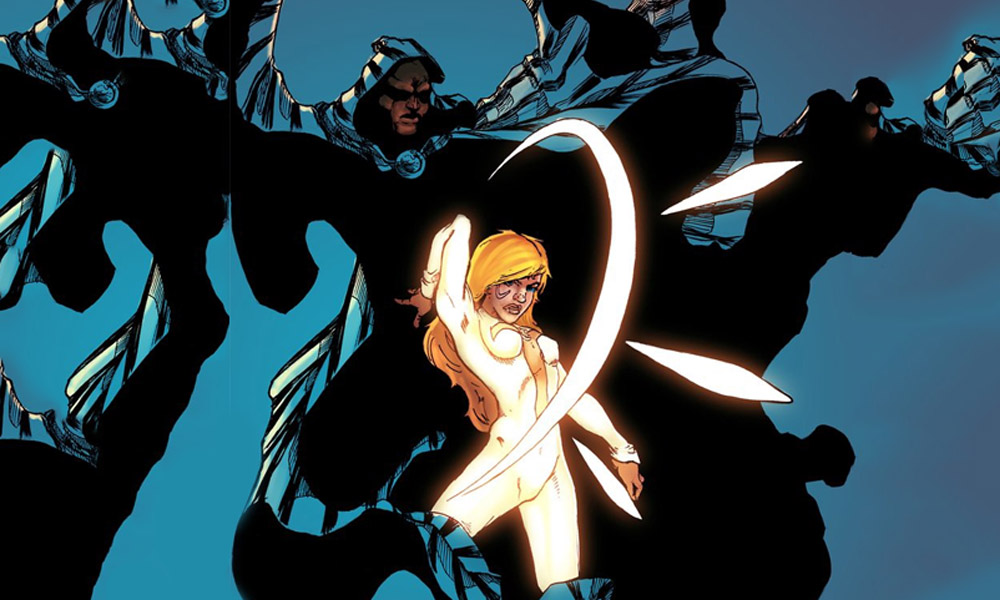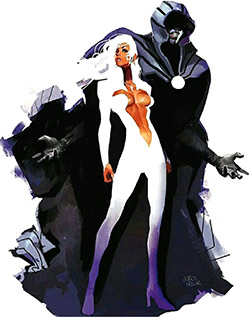 Refreshing, young, bold, new, and different seems to be the formula Marvel is hashing out with its new TV series Cloak & Dagger. Last year Marvel branded its first series on Hulu with The Runaways, which for the most part was positively reviewed by critics. It was one of my sleeper hit shows of 2017. Marvel knows it's basically unstoppable when it comes to super heroes on the big screen, but the comic book giant hasn't quite found commercial success on the small one. One can argue Agents of Shield was a commercial hit when it debuted but it fizzled after a couple of seasons. Since then Marvel has been trying to somehow string along any familiarity they can attach from their popular Avengers characters onto smaller lesser known characters, like Agent Carter from Captain America. Super hero fatigue is a term tossed around a lot lately, due in no small measure to the constant barrage of Marvel and DC movies. Marvel is wise to tell smaller stories involving characters we know little about in the hopes of avoiding that fatigue and staying relevant after ten years of creating a cinematic universe. 
Marvel is now partnering with Freeform to release its latest teen hero series. We can't quite delve into a Marvel TV series without going back to its comic book origins. Tyrone Johnson, also known as Cloak, first appeared in the 1982 Spectacular Spider-Man #64 issue. Tyrone, raised in South Boston, came from a humbling background. One day he and his friend Billy witnessed a robbery at their local grocery store and ultimately the shooting death of the store clerk. When the thieves fled so did Billy because he knew the officers would quickly accused Tyrone and himself of the crime. Tyrone stayed back trying his best to explain the situation to the officers but unfortunately his stuttering made it difficult for the officers to understand him. One of the officers shot and killed Billy, and Tyrone fled the scene fearing for his life, and he ultimately ended up in NYC. Struggling to get by he decided he was going to rob a rich girl named Tandy Bowen that he noticed when he arrived at the Port Authority Bus Terminal. Only someone else beat him to it. Tyrone, overcome with guilt, stops the would-be robber, returns Tandy's purse, and the two become instant friends.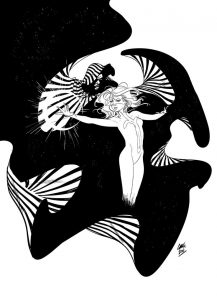 Tandy, being a teen runaway just like Tyrone, needed immediate shelter, and she accepted an offer from some strangers to stay at a nearby shelter. Tyrone went along to keep her safe, but they were soon delivered to a criminal chemist named Simon Marshall. Marshall was experimenting on synthetic heroin and testing it on runaway teens with tragic results. Tyrone and Tandy attempt an escape when Tyrone suddenly is engulfed with an immersive powerful darkness he could not control… until he was near Tandy.
Tandy herself also seemed to change when close to Tyrone – glowing bright and with light daggers appearing on her hands. They knew they were destined to be powerful together as one, and the two began to call themselves Cloak & Dagger. Suffice it to say they easily defeat their captors and escape. From the looks of the trailers Marvel released since announcing the show, it seems the series will closely tie in that origin story.
The show is set to take place in New Orleans, which makes a lot of sense since the city is well known for its legendary street magicians, and historic stories about ghosts and witches. Pair that with the abandoned classic Victorian houses scattered throughout the city and you can already start imagining the tone.
Aubrey Joseph plays the role of Cloak (aka Tyrone Johnson) and Olivia Holt plays his counterpart Tandy Bowen, otherwise known as Dagger. Not too much can be taken from the few trailers that are out, but it does seem to show the pair getting into character rather quickly after discovering their conjoined powers. It's likely that the better part of the series will be about confronting the chemist and/or company that cursed them with these powers. The show also hints at several theories based on Cloak & Dagger's comic book stories about one of them dying in order for the other to live, as it suggest the two of them can't survive together at the same time for very long.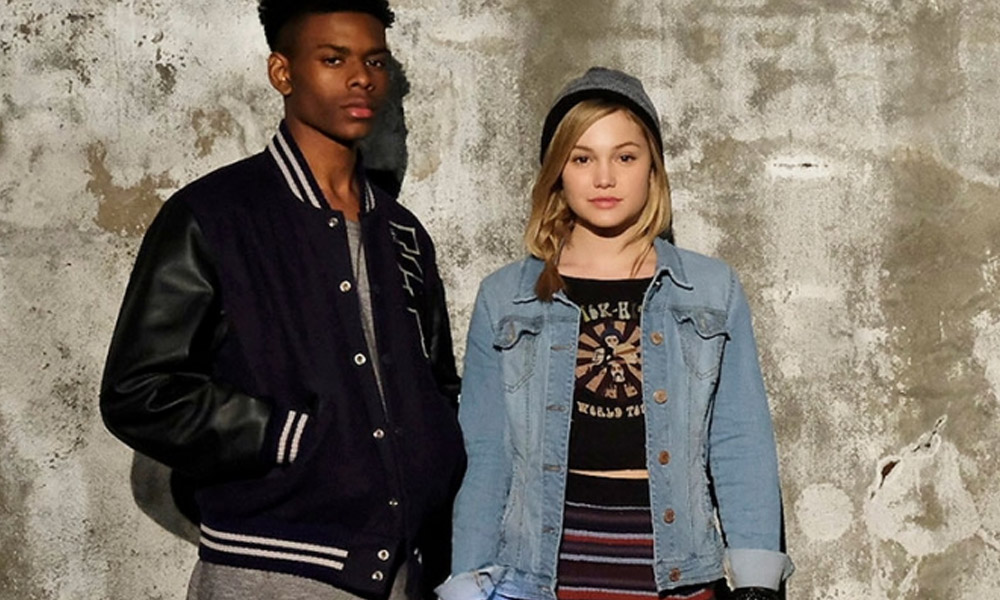 I'm personally excited for this show because it gives us something we haven't seen before, like Marvel's last TV series The Runaways. This is also good for audiences who may already be fatigued from the normal rouges gallery of super heroes they are constantly bombarded with on the big screen. Marvel maybe the only studio today that can materialize a superhero blockbuster in an instant, but it doesn't mean they have to. Creating smaller intriguing characters may in fact help build the Marvel brand more so than the next Avengers or Guardians of the Galaxy movie. I look forward to seeing what they dust off from the comic book shelves and onto the small screen.
Look for Cloak & Dagger to premiere the first two episodes June 7th on Freeform.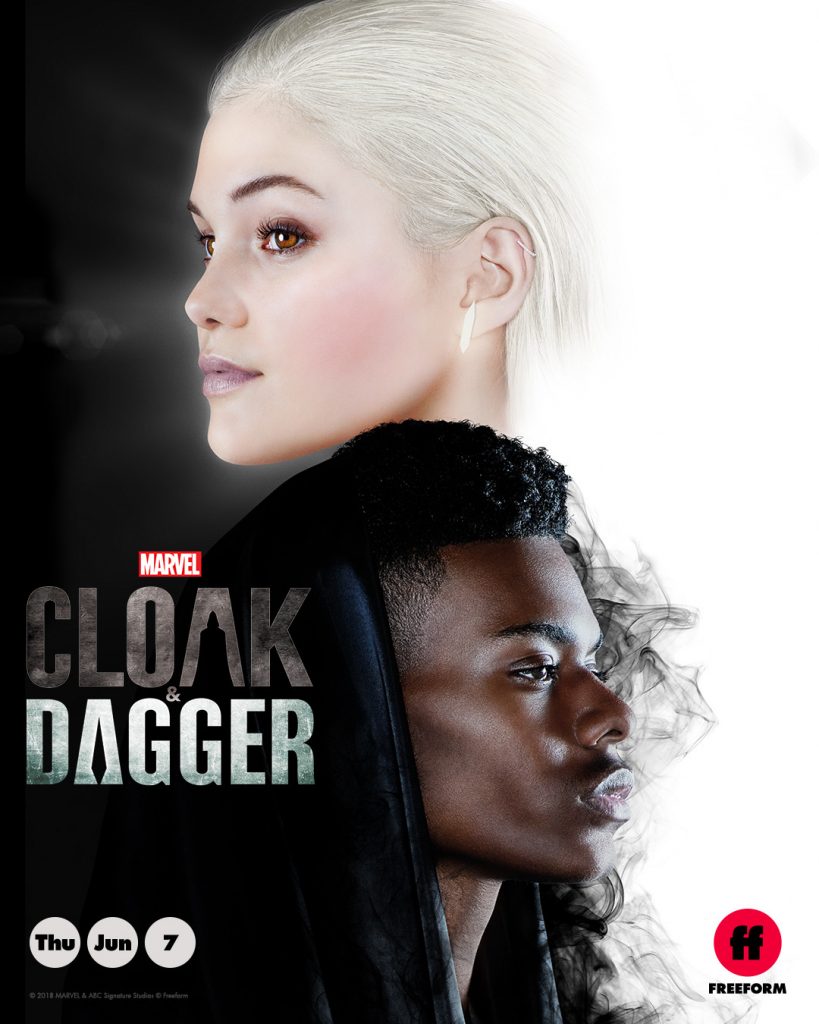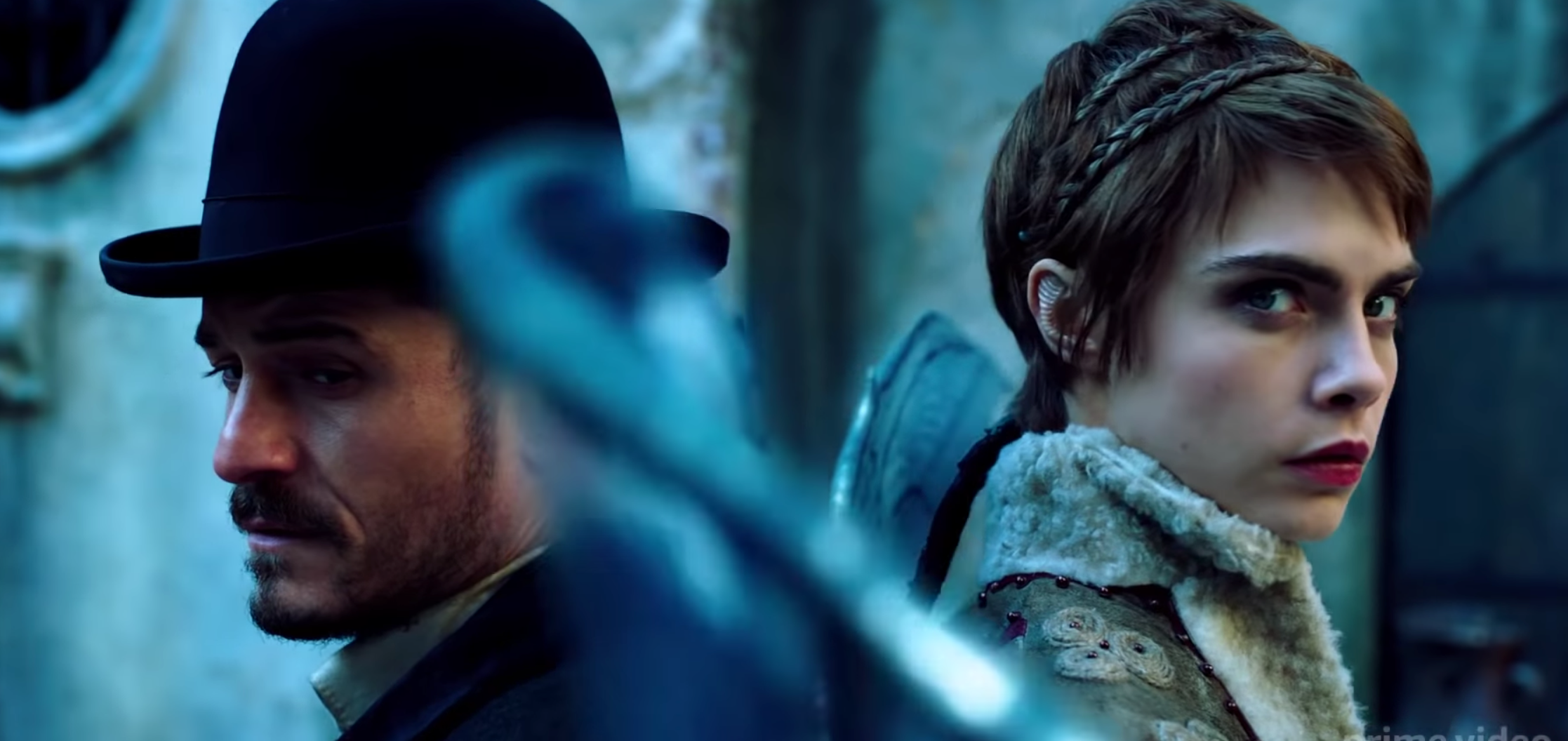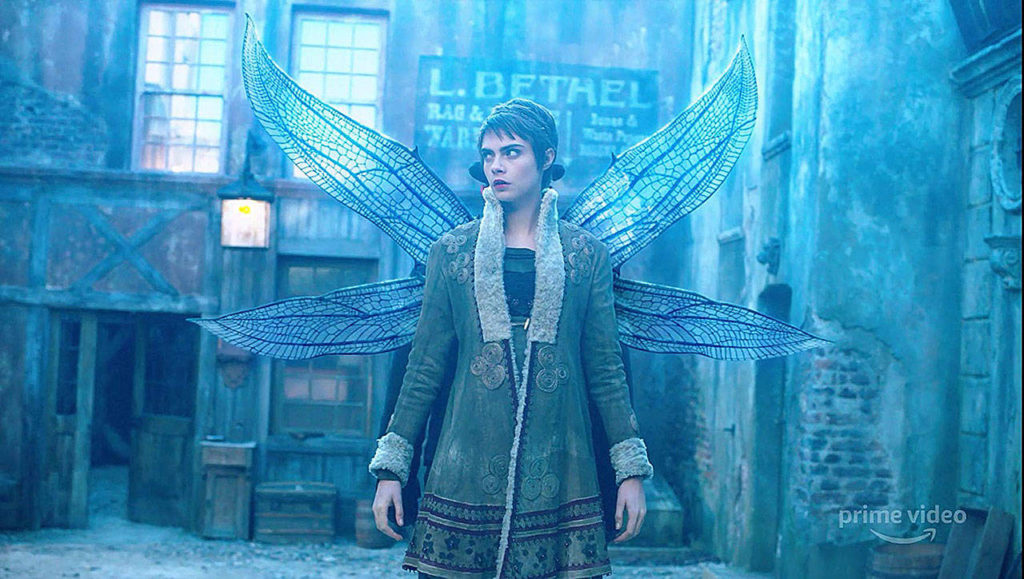 Just three episodes in and Carnival Row has me hooked and mesmerized by the sheer amount of work Amazon Studios has put into making and building a world set in a Victorian fantasy wonderland. It may feel familiar and even remind you of majestic scales seen in Harry Potter or even The Lord of the Rings but make no mistake this series stands on its own and will be the model other similar fantasy tales are told.
Amazon studios really delivered an amazingly realistic looking world!
You also get hints of Sherlock Holmes from the many British actors the show puts on display. This world not only houses humans but it also features Fauns aka Critch or Puck. Which are humans with horns attached to their heads and goat legs for…. well legs of course.  The second tier of creatures are the Fae who resemble humans at first glance but instead have wings on their backs. They are a non-violent group who fled their homeland from outside invaders. They're also called Pix. The last group of other worldly beings are called the Pact, who are no friends to the Fae. I hesitate to enter spoiler territory as the reveal of what these creatures are can be seen early in the series.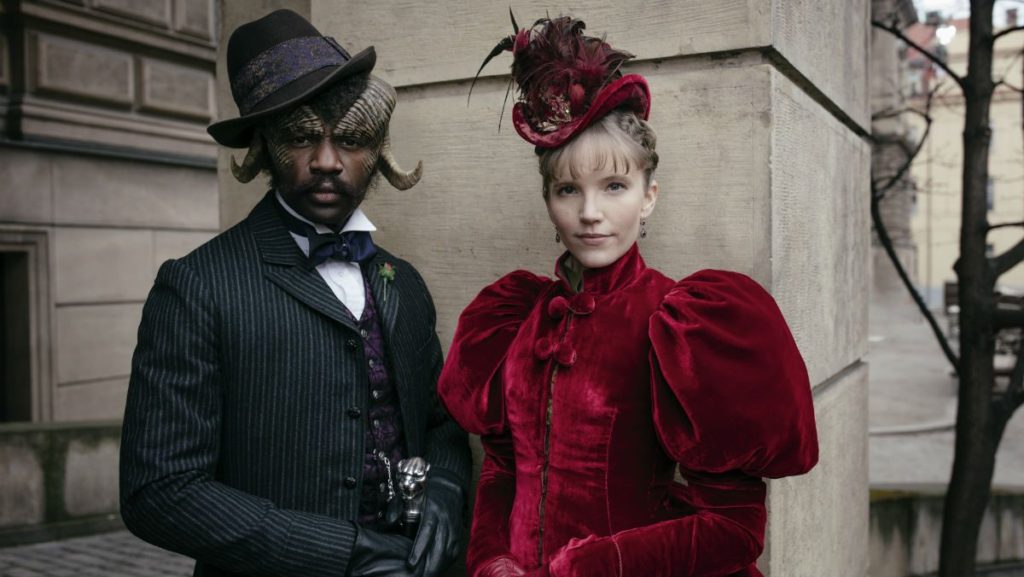 The story is essentially a civil war among three groups of people and conflicts with the overpowering government in place. Mix that with the ongoing tensions of humans and creatures attempting to live in "harmony" in one land and you have yourself an amazing story relevant to our current state of disarray in this country.
Leading the cast are actors Orlando Bloom and Cara Delevingne who wonderfully steer this complex interweaving beautiful fantasy world in the right direction, each playing characters opposite of each other but also having their own past backstory of fighting together in a war as well as a blossoming romance between them. Enough so to make their current situation even that more appealing and engaging.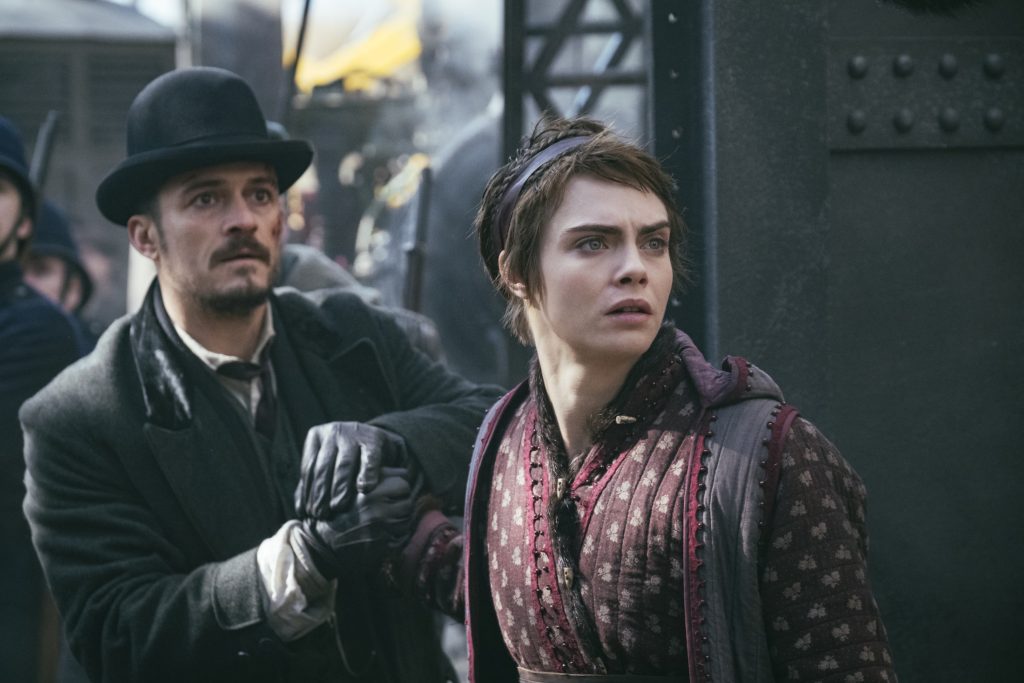 If that's not enough there is a serial killer prowling about the city disfiguring their prey in a grotesque inhumane fashion. Another character worth mentioning is the actual city where most of the story takes place which is called the Burge. The city is brimming with life and cracks of danger lurking in each corner. Just the lighting alone from street lamps illuminating light in the dark noir city alley ways instantly puts you in that time period, not to mention the costume details of key characters. Amazon studios really delivered an amazingly realistic looking world. All worth investing your time and attention in to.
THE BEST PLAYER IN BASEBALL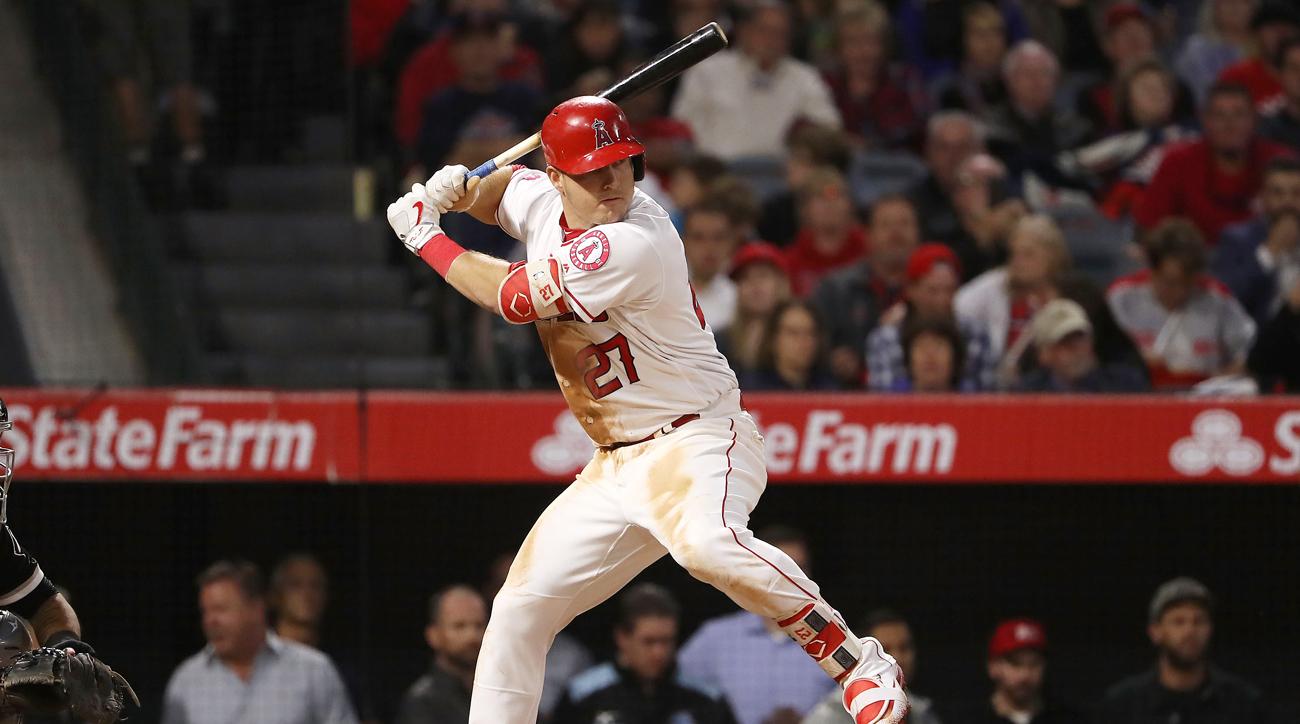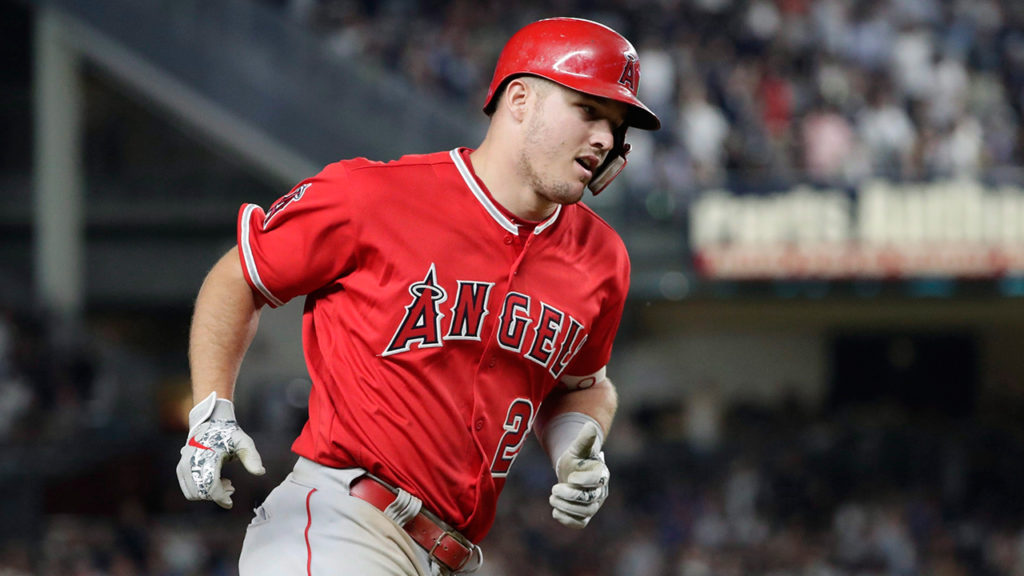 It's a Friday night and i'm finishing up some work waiting for a friend. So I click over to the Angels Seattle game and the first thing  I see is the entire Angels team adorning the number 45, the number worn by their fallen teammate Tyler Skaggs who died of unknown circumstances. However there was something else that I came to realize while watching. Mike Trout really is one of the best baseball players i've ever seen!
The man delivers something productive practically every time I see him play. Whether i'm watching at the stadium, in an airport or at home. He'll surely be diving in centerfield to rob a hit, stealing a base to get in scoring position or driving himself in with a 400 foot home run. His impact is beyond REAL!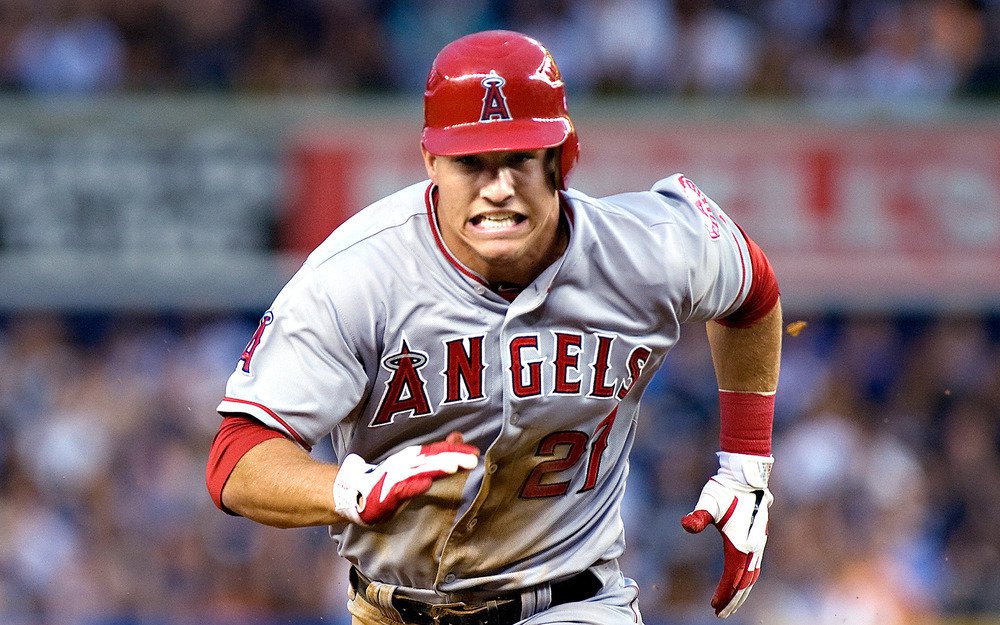 If you haven't seen him play, I suggest you catch it while you can. This level of excellence doesn't come too often and you wouldn't want to regret missing it. Let's put it this way, Mike Trout signed a 12 year contract for…wait for it….$426.5 Million dollars plus a 20 million dollar bonus. And guess what? He's not overpaid! The dude is really that good.
Mike Trout really is one of the best baseball players i've ever seen!
If you don't believe me, just peep the stats. Coming into his 9th year in the league, the former rookie of the year, 2 time MVP (finished second 4 times) and 8 time all-star has been averaging 38 home runs, 101 rbi's and a batting average of .306 per season. This is a Lebron in a lifetime type of talent with a lot more in the tank to go.
It may come as a surprise to the casual sports fan since Mike isn't in every other commercial like most superstar athletes. But to baseball aficionados out there, this isn't really a revelation at all. They're just praying the Angels get some more talent around him to showcase those skills to the world or just trade him to the Yankees. I'm pretty sure New York can find a way to make some room for him.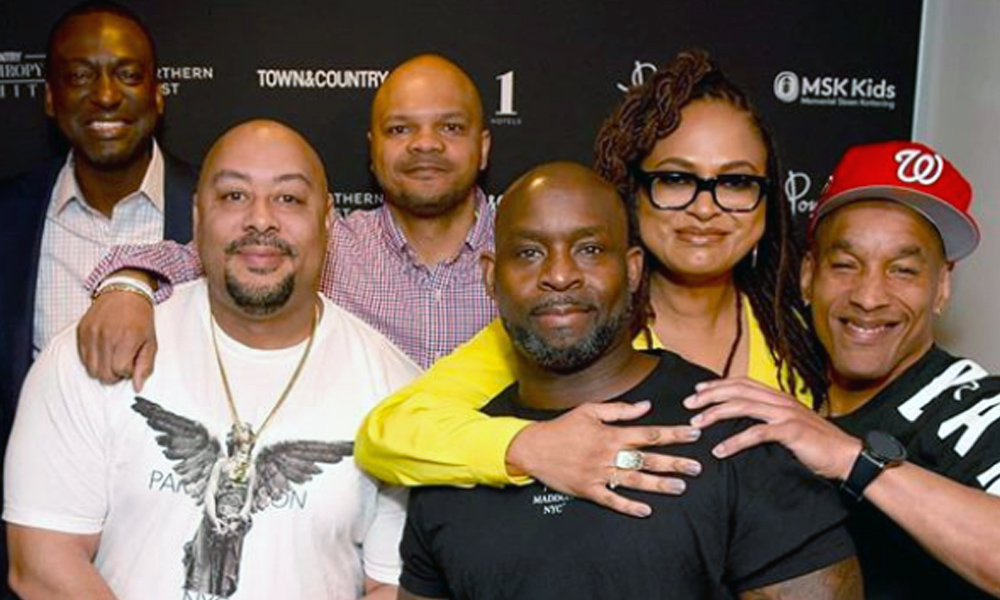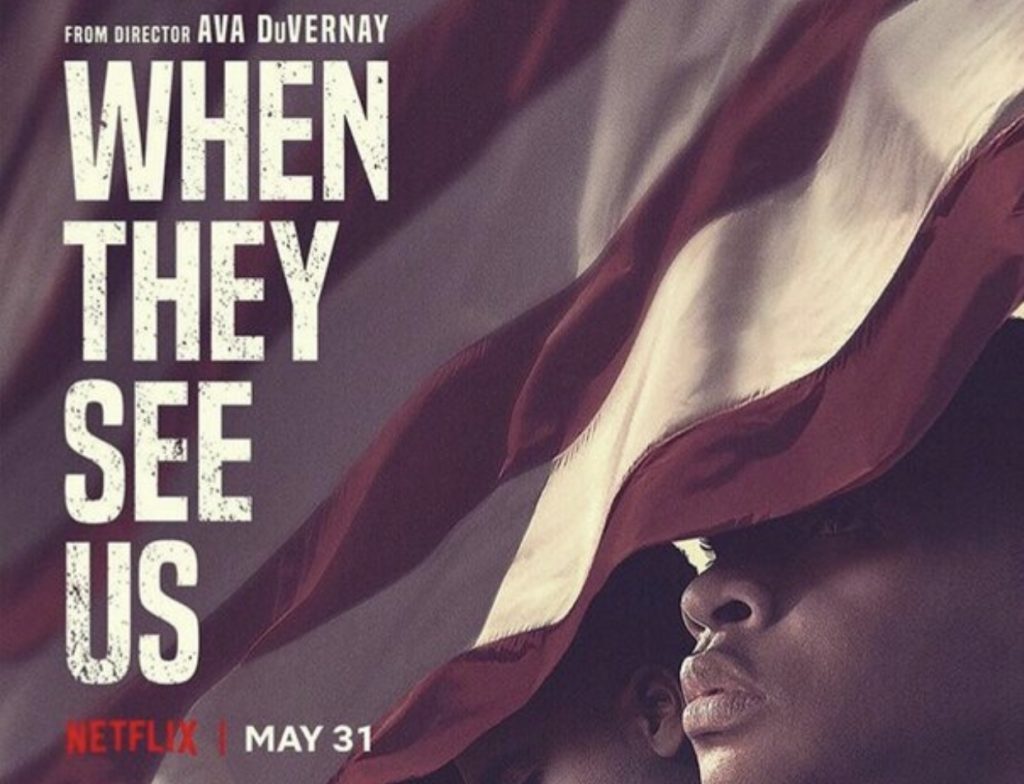 When They See Us could have easily been called When They Hate Us. The reenactment of the level of vitriol and disdain towards the lives of these children of color served as a harsh reminder of the reality we still reside in. This series is grueling, alarming and absolutely necessary for every truth seeker to watch. The ability to share our stories and provide our perspectives is a powerful tool that hasn't always been readily available to us. But times have changed and Ava DuVernay masterfully utilizes her platform to highlight the humanity behind these victims turned heroes.
The performance of the entire cast will garner a considerable amount of attention during award season. From the dynamics of Antron McCray's (Caleel Harris/Jovan Adepo) relationship with his father (Michael Kenneth Willams) to the strength of faith illustrated by Yusuf Salaam (Ethan Herisse/Chris Chalk) and his mother (Aunjanue Ellis), the brilliance of acting is in heavy abundance. In particular Jharrel Jerome's heart wrenching transformation into Korey Wise has audiences around the globe streaming much more than video.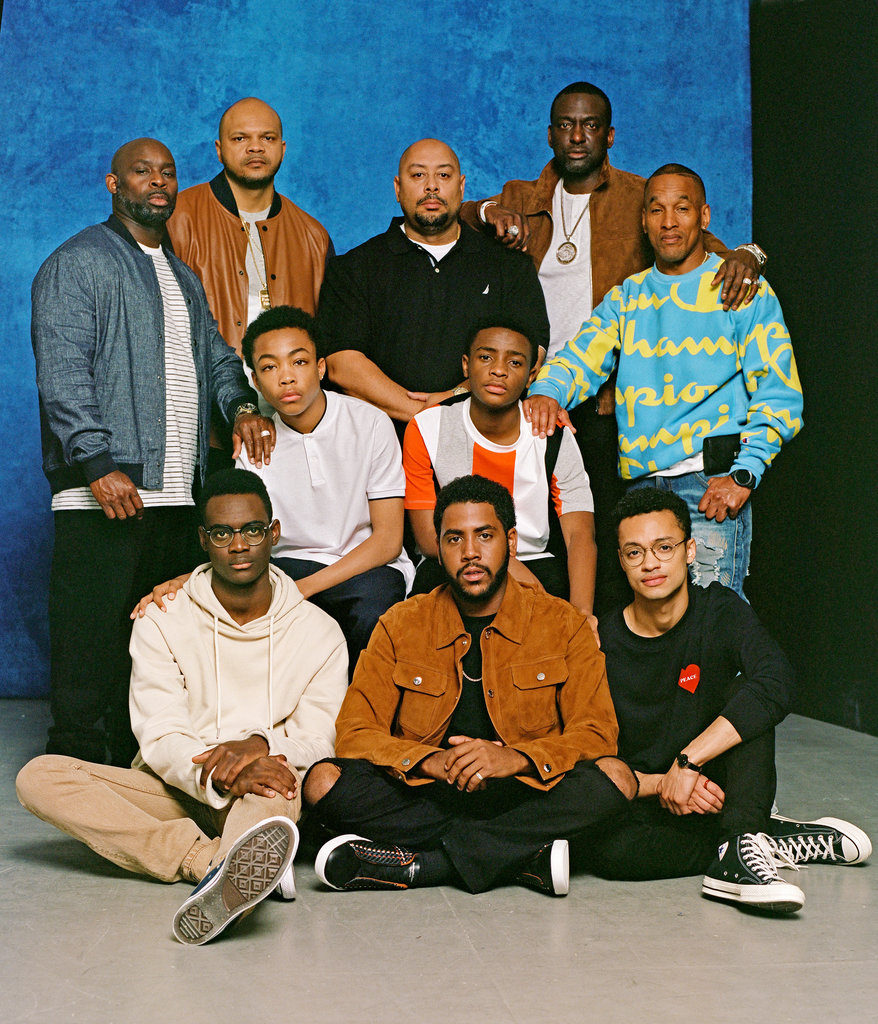 Growing up as a 14 year old child in New York City during 1989, it was nearly impossible not to be affected by the pageantry of this case. Meeting up with groups of friends, parental concerns and police interactions were brought to the forefront in daily life. This could have happened to anyone including myself. The thought of being presumed innocent before proven guilty was never a concept my peers and I ever thought applied to us. The only goal was survival and to accomplish it as best as you can.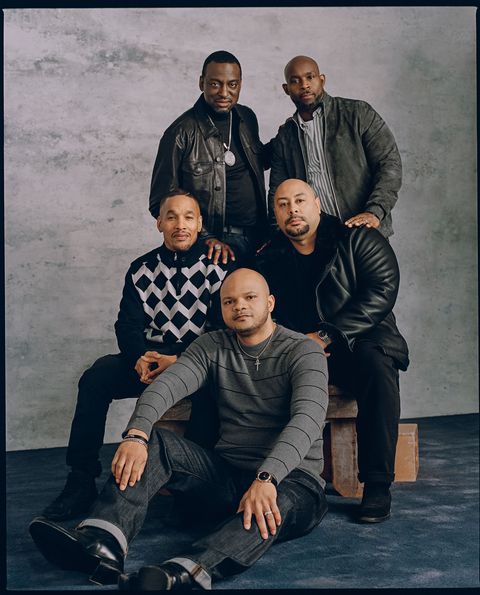 Unfortunately these kids were caught in the malicious plan of destroying black lives before they had the chance to begin. The true animals at large dealt them a fixed hand and discarded them with the expectation of never to be heard from again.
However they stayed true to themselves with the ideology of survival and persevered to expose the evil that men do. Thank you exonerated 5!