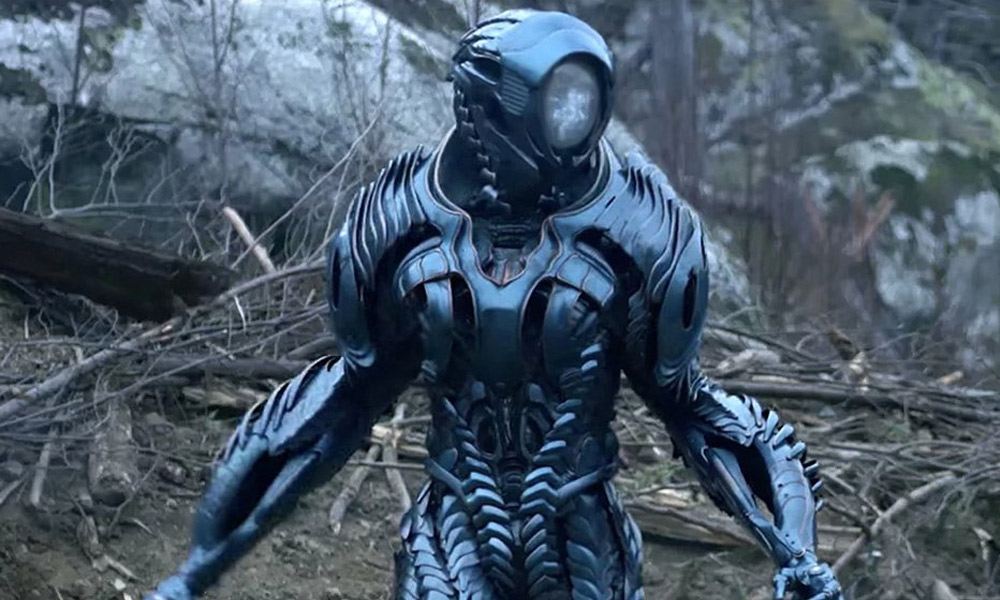 Netflix has really pulled out all the stops with the scale and budget for this epic show whose every episode plays like a feature film.
I had absolutely no expectations going into Lost in Space, even though Netflix has been killing it when it comes to hardcore sci-fi. Earlier this year the entertainment giant gave us Altered Carbon, which quickly became my favorite sci-fi series on any platform. Couple that with an already enormous library of original sci-fi movies, and one can argue that Netflix are at the top of the streaming market when it comes to geeking out.
Syfy used to be my go-to channel for everything science fiction, but they have fallen a notch or two compared to what Netflix has been unleashing on us. Truth be told, cord cutters have more access to Netflix compared to Syfy, which is still only available through a cable provider. Don't get me wrong, Syfy has a handful of quality shows you should definitely check out, but some recent cancellations imply the channel may be losing its edge. People want more depth and variety and that's where Netflix shines. 
If recent reports are correct, Netflix is putting millions into producing more shows based on this exact genre for an eager audience that spans the globe. That being said, let's dig deep into what makes Netflix's Lost in Space so special and why it should excite audiences of the genre for future projects from the company.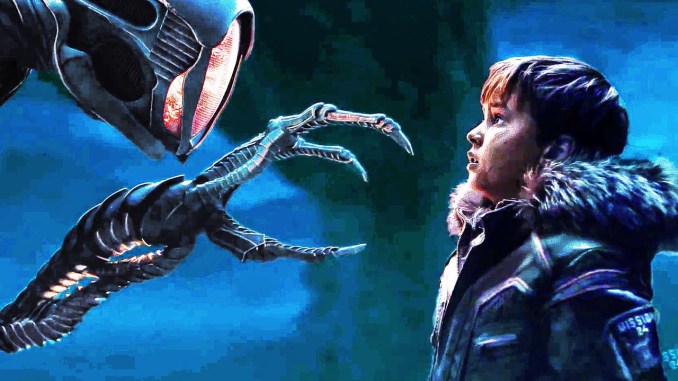 The show is based on the classic TV series of the same name from the 60's and also a bit from the 1998 movie – neither of which is required-viewing in order to enjoy this latest incarnation. Netflix ventures way beyond the source material, a smart choice given that the original series debuted fifty years ago. Only certain references and a few catch phrases remain from the original.
People want more depth and variety and that's where Netflix shines.
Most people who remember anything at all from Lost in Space do so from the 1998 movie starring William Hurt as Professor John Robinson, along with his wife Dr. Maureen Robinson played by Mimi Rogers, and their teenage son and two daughters, one a doctor played by Heather Graham. One major change made for the Netflix series was not only the age differences of the kids (this cast is so much younger) but the choice to make the overall family dynamic less traditional.

This time around Dr. John Robinson (Toby Stephens) is an Army soldier whose time away from home makes him feel out of place within his own family. Netflix puts a spin on things by having an African American teenage girl as Judy Robinson (Taylor Russell) who is either adopted or maybe conceived from Maureen Robinson's (House of Cards' Molly Parker) previous marriage. The show leaves it to the audience to imagine the possibilities. The cast is rounded out by 13 year old Maxwell Jenkins who plays Will Robinson and Mina Sundwill as Penny Robinson bringing a sweet sibling charm you've come to expect from Netflix.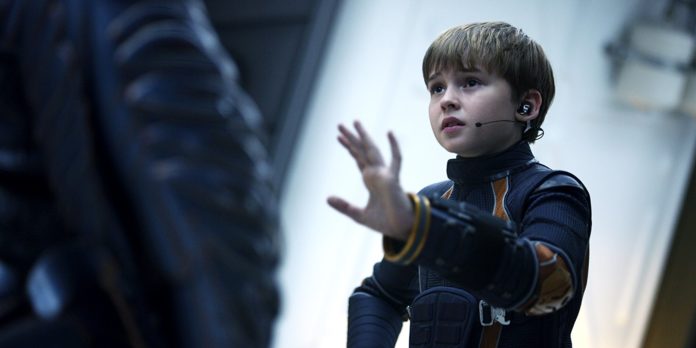 The Robinsons are a family of over-achievers who, for very good reasons, are sought out by the government to help solve Earth's biggest problem; extinction. The Earth's atmosphere is slowly becoming unstable and within a year or so the entire planet would be uninhabitable. So, as you might have guessed, the government is sending teams into space to find a planet that can sustain human life.
The Robinsons, being the Robinsons, were qualified enough to be part of the mission. Dr. Maureen Robinson, an actual Rocket Scientist that worked for NASA, is up to the audacious task of plunging her family into the unknowns of space, with little more than their intellect and wit to get by. But what makes this show stand out from every other sci-fi series with the same clichés and plot points is how the Robinsons rally to become a family again throughout their journey and, oh yeah, find a new planet to call home.
Throughout the series you get clips of how the Robinsons came to be this family of explorers and problem solvers. They were as fragile and realistic as any other family, trying to cope with the father/husband being away for months at a time on private military missions and Maureen Robinson raising three kids on her own while trying to maintain a career that will soon become valuable to not only her family but for Earth. She develops an unbreakable bond with her children, teaching them how to stay alive if, for example, they find themselves stuck in a giant foreshadowed block of ice. She teaches them to trust their own instincts and those of the family, while at the same time learning how her kids think, act, and operate under varied circumstances. Maureen is the rock that holds this family of bright, energetic, and determined individuals together .
You can't have a legitimate sci-fi show without some impressive tech, like the appropriately named "Jupiter" spaceship the family knows as home, or the "Chariot" SUV Tesla-like vehicle used to maneuver rough terrain. There's plenty of guns and other space-tech you've come to expect to evoke those all important Guardians of the Galaxy and Star Wars feels.
Netflix has really pulled out all the stops with the scale and budget for this epic show whose every episode plays like a feature film. The topography alone feels oddly familiar yet new as the show gives you a false sense of security, making it feel as if you are right there barely escaping death from weird colorful creatures that show no pattern of behavior you can easily simulate. The trepidation of what lies ahead is always at the forefront of the show.
During the first episode young Will Robinson gets caught in a tough situation yet comes to the aid of a robot who becomes a helpful ally of the Robinsons throughout the show. Will creates a true bond with his metallic friend, which stirs up more than a bit of jealously from Will's father who still struggles to reconnect to his son. John and Maureen not only have the enormous task of keeping their kids safe on an unknown planet, but must keep the family dynamic as upbeat as possible, which means keeping thinly disguised tensions to a minimum.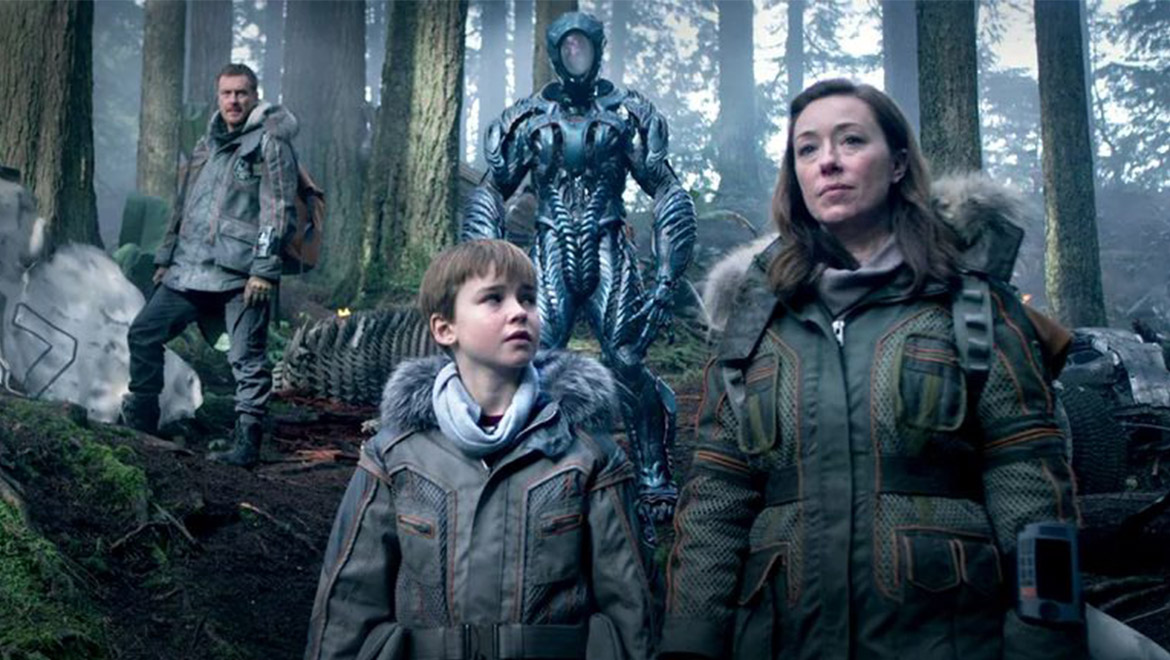 The Robinsons rally to become a family again.
The Robinsons are not the only team given the impossible task of saving Earth. In the middle of the series they meet up with the rest of the team and must work together. A liquor smuggler who ends up being part of the team is essentially the comic relief but turns out to be more than that as he is an integral part to helping the Robinsons escape danger.

The one Achilles heal of this show is the villain, if you can even dare call it that. Dr. Smith played by Parker Posey steals the identity of the real Dr. Smith and sneaks on-board a ship that was part of the space mission. Her devious and snarky attitude can be read a mile away, making it painful and cringe worthy at best. She surprisingly has a ton of screen time and even stays on the ship with the Robinsons for the duration of the series until her failed attempt at being a clever brilliant villain runs its course and the kids are quickly tipped off to who she really is. This is one of the rare shows in the sci-fi realm that has no need for a villain because of the unforgiving atmosphere that beats you at every turn, as well as hidden mysterious creatures you continually have to fend off just to navigate from A to B.

As I am writing this, recent news from Netflix along with a teaser trailer for season two has been revealed. So now is the perfect time to dive into this futuristic, suspenseful, family-based series. The past two years has brought us some of the best sci-fi shows and movies to date with more on the horizon. This undoubtedly is a great time to be a fan of this genre, from the masterpiece that was Blade Runner 2049, to the unstoppable force that is Star Wars, and all of the eclectic shows Netflix is continuing to develop. I would be hard pressed not to expect even more of the best this genre has to offer. The expectations have been set high and movie studios along with Netflix as well as Hulu have done a tremendous job raising the bar each and every year.

JXND
Ray Romano's Dad Comedy Hits Home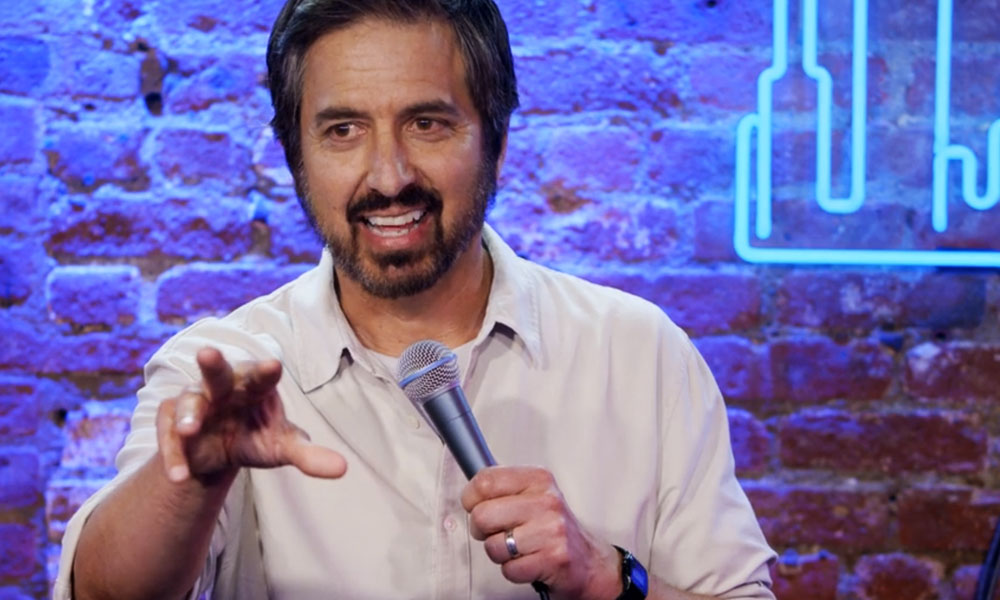 For his latest Netflix special, comedian Ray Romano returns to the Comedy Cellar doing two surprise gigs for unsuspecting fans. 
The Worst Thing Marvel Ever Created – Caravan Of Garbage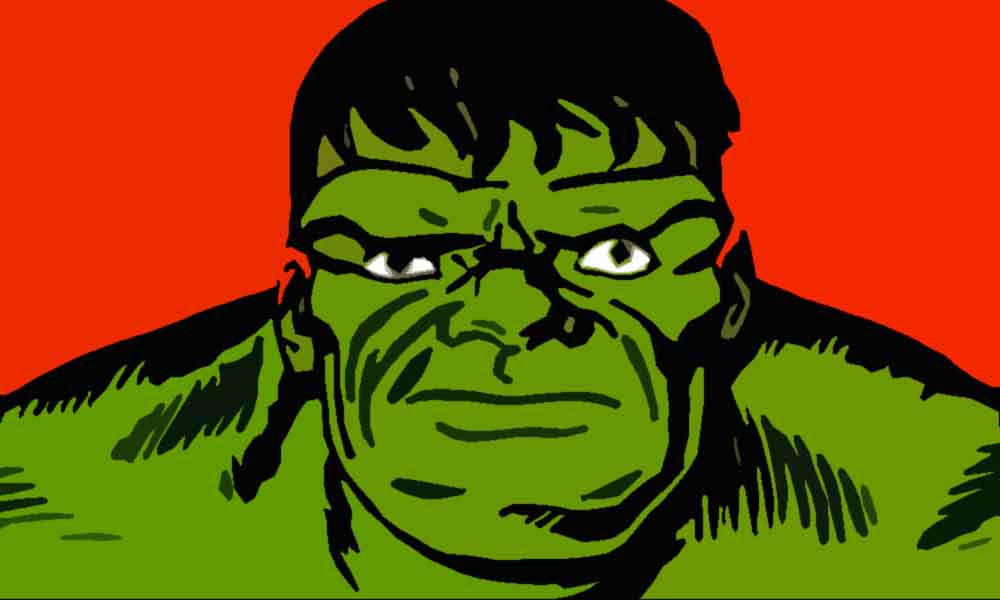 YouTube content creator Mr. Sunday Movies makes hysterical mincemeat of The Incredible Hulk's 1966 animated series.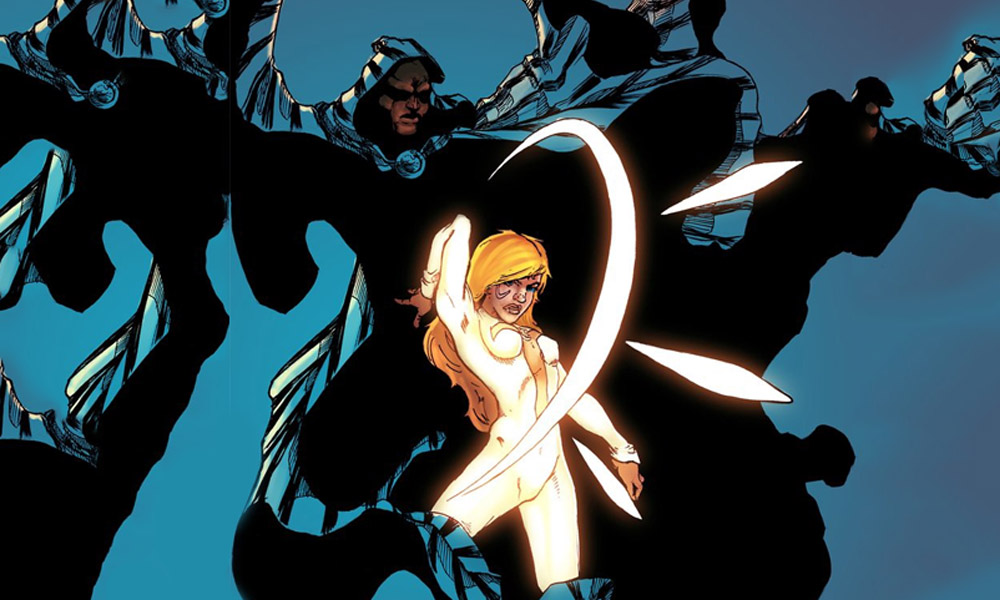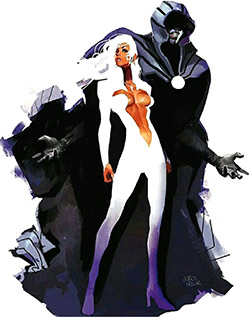 Refreshing, young, bold, new, and different seems to be the formula Marvel is hashing out with its new TV series Cloak & Dagger. Last year Marvel branded its first series on Hulu with The Runaways, which for the most part was positively reviewed by critics. It was one of my sleeper hit shows of 2017. Marvel knows it's basically unstoppable when it comes to super heroes on the big screen, but the comic book giant hasn't quite found commercial success on the small one. One can argue Agents of Shield was a commercial hit when it debuted but it fizzled after a couple of seasons. Since then Marvel has been trying to somehow string along any familiarity they can attach from their popular Avengers characters onto smaller lesser known characters, like Agent Carter from Captain America. Super hero fatigue is a term tossed around a lot lately, due in no small measure to the constant barrage of Marvel and DC movies. Marvel is wise to tell smaller stories involving characters we know little about in the hopes of avoiding that fatigue and staying relevant after ten years of creating a cinematic universe. 
Marvel is now partnering with Freeform to release its latest teen hero series. We can't quite delve into a Marvel TV series without going back to its comic book origins. Tyrone Johnson, also known as Cloak, first appeared in the 1982 Spectacular Spider-Man #64 issue. Tyrone, raised in South Boston, came from a humbling background. One day he and his friend Billy witnessed a robbery at their local grocery store and ultimately the shooting death of the store clerk. When the thieves fled so did Billy because he knew the officers would quickly accused Tyrone and himself of the crime. Tyrone stayed back trying his best to explain the situation to the officers but unfortunately his stuttering made it difficult for the officers to understand him. One of the officers shot and killed Billy, and Tyrone fled the scene fearing for his life, and he ultimately ended up in NYC. Struggling to get by he decided he was going to rob a rich girl named Tandy Bowen that he noticed when he arrived at the Port Authority Bus Terminal. Only someone else beat him to it. Tyrone, overcome with guilt, stops the would-be robber, returns Tandy's purse, and the two become instant friends.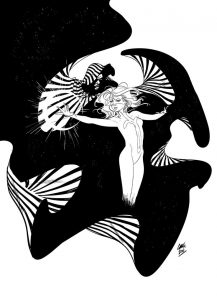 Tandy, being a teen runaway just like Tyrone, needed immediate shelter, and she accepted an offer from some strangers to stay at a nearby shelter. Tyrone went along to keep her safe, but they were soon delivered to a criminal chemist named Simon Marshall. Marshall was experimenting on synthetic heroin and testing it on runaway teens with tragic results. Tyrone and Tandy attempt an escape when Tyrone suddenly is engulfed with an immersive powerful darkness he could not control… until he was near Tandy.
Tandy herself also seemed to change when close to Tyrone – glowing bright and with light daggers appearing on her hands. They knew they were destined to be powerful together as one, and the two began to call themselves Cloak & Dagger. Suffice it to say they easily defeat their captors and escape. From the looks of the trailers Marvel released since announcing the show, it seems the series will closely tie in that origin story.
The show is set to take place in New Orleans, which makes a lot of sense since the city is well known for its legendary street magicians, and historic stories about ghosts and witches. Pair that with the abandoned classic Victorian houses scattered throughout the city and you can already start imagining the tone.
Aubrey Joseph plays the role of Cloak (aka Tyrone Johnson) and Olivia Holt plays his counterpart Tandy Bowen, otherwise known as Dagger. Not too much can be taken from the few trailers that are out, but it does seem to show the pair getting into character rather quickly after discovering their conjoined powers. It's likely that the better part of the series will be about confronting the chemist and/or company that cursed them with these powers. The show also hints at several theories based on Cloak & Dagger's comic book stories about one of them dying in order for the other to live, as it suggest the two of them can't survive together at the same time for very long.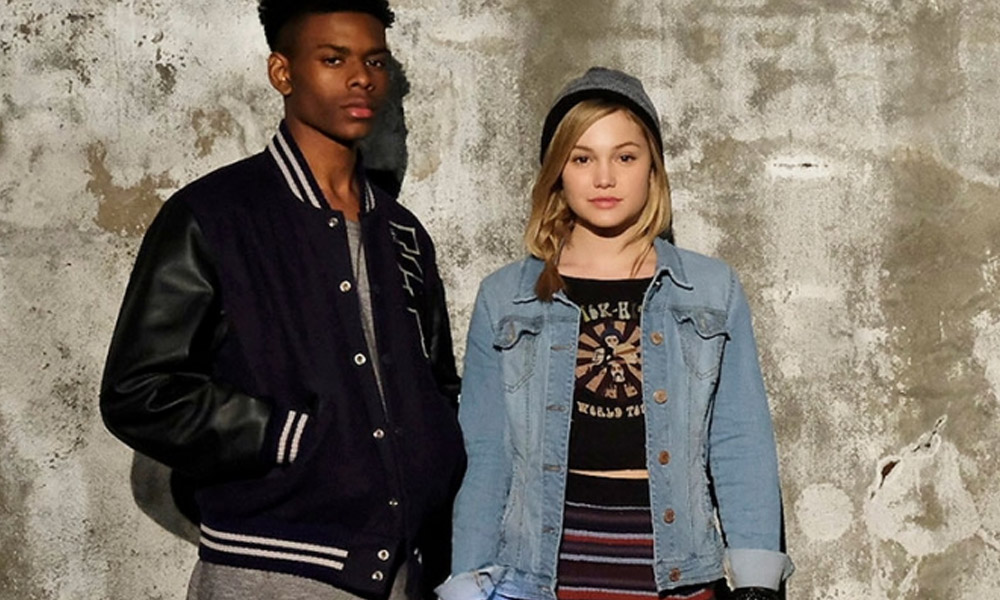 I'm personally excited for this show because it gives us something we haven't seen before, like Marvel's last TV series The Runaways. This is also good for audiences who may already be fatigued from the normal rouges gallery of super heroes they are constantly bombarded with on the big screen. Marvel maybe the only studio today that can materialize a superhero blockbuster in an instant, but it doesn't mean they have to. Creating smaller intriguing characters may in fact help build the Marvel brand more so than the next Avengers or Guardians of the Galaxy movie. I look forward to seeing what they dust off from the comic book shelves and onto the small screen.
Look for Cloak & Dagger to premiere the first two episodes June 7th on Freeform.