Eric's Top 10 Records of 2019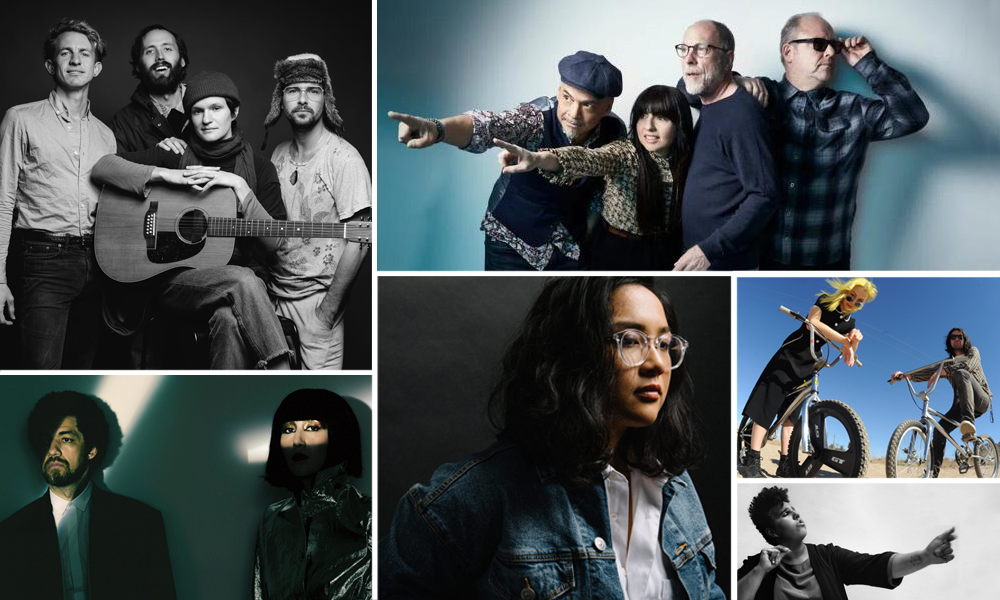 As usual, this is a "best of" from records I actually purchased this year. If I didn't buy it, it's not on the list. Now get off my lawn.
My favorite album of the year, easily. Jay Som (Melina Duterte) hides gifts in each track that reveal themselves with every listen. (more)
"I'm where I can feel it, I'm where I can feel."
Big Thief are on fire and released two great records this year. "Not," from their latest, is pure poetry – particularly this live performance. Seeing a band this connected is a beautiful thing.
"It's not the meat of your thigh, nor your spine tattoo, nor your shimmery eye, nor the wet of the dew."
Brittany Howard's first record outside of Alabama Shakes is full of magic – from the classic soul of "Stay High" to the funkadelic "History Repeats." It may be physically impossible to stand still during the last minute and a half of this song.
"I just don't want to be back in this place again."
Self Titled – Better Oblivion Community Center
Skillful collab between Conor Oberst and Phoebe Bridgers is some honest-to-goodness songwriting. "Dylan Thomas" is a pure pop nugget I listened to more than my doctor this year.
"I'm strapped into a corset, climbed into your corvette, thirsty for another drink."
Beneath the Eyrie – Pixies
The new record is as cohesive as their early work, yet nothing like it. Bassist Paz Lenchantin plays the Nancy Sinatra role in "Ready for Love." (more)
"I'm succeeding as a failer."
Lux Prima – Karen O & Danger Mouse
Producer Danger Mouse teamed up with Karen O from the Yeah Yeah Yeahs for a collection of sprawling space rock. Think Air's Moon Safari for a new age.
"I'm nowhere, I'm no one, I'm nobody… there's nobody but you."
Old LP sounds like classic That Dog – dynamic, sharp, and bittersweet. That bridge at the 2:08 mark.  (more)
"Don't bother to say goodbye, just walk away." 
Itekoma Hits – Otoboke Beaver
My go-to record when feeling aggressive this year was by Japanese punk rockers Otoboke Beaver. These ladies are magically unhinged.
"ハートに火をつけたならばちゃんと消して帰って."
Lets Rock – The Black Keys
The Black Keys made a quick and dirty record this year in search of the next "Louie Louie."
"Tell me lies, la-la-la-la-la-la-lies."
Leslie Bear's jangly dream-pop would be a treat for any Harriet Wheeler fan.
"Only you can make me feel like I need something more to do."
Honorable Mention
King of the Dudes (EP) – Sunflower Bean
Abbey Road Anniversary Deluxe – The Beatles
South Of Reality – The Claypool Lennon Delirium
Groove Denied – Stephen Malkmus
My Finest Work Yet – Andrew Bird
Then I Try Some More – Johanna Steinberg
Nostalgia Kills – Jill Sobule
Years To Burn – Calexico & Iron & Wine
Fool – Joe Jackson
Help Us Stranger – The Raconteurs
Anima – Thom Yorke
Minidisc [Hacks] – Radiohead
The Center Won't Hold – Sleater Kinney
Sunshine Rock – Bob Mould
Planet England (EP) – Robyn Hitchcock and Andy Partridge
Hyperspace – Beck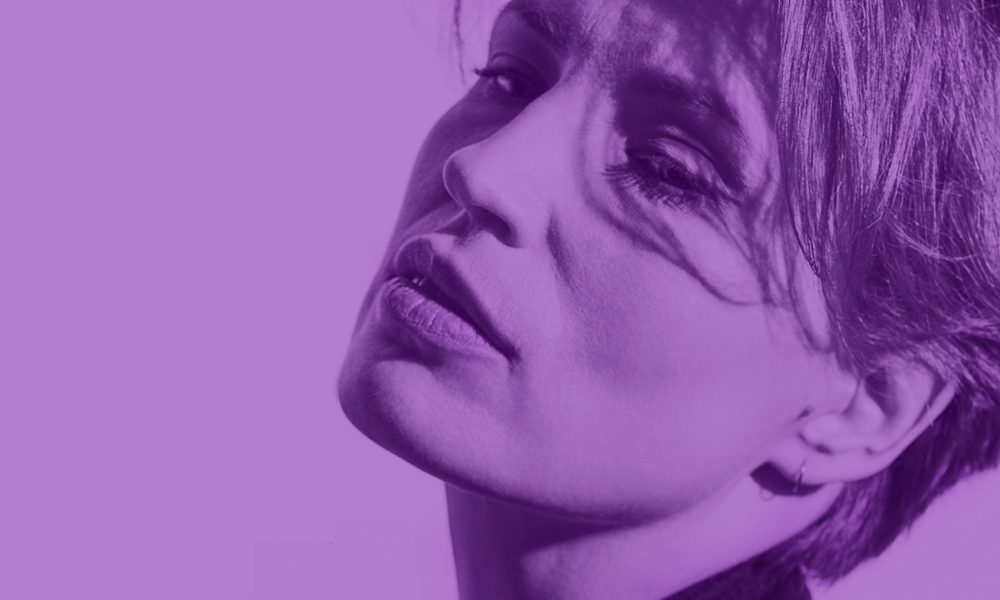 ECR Music Group recording artist Janita releases her new single "I Do" today, apropos of Valentine's Day, and you won't be able to get it out of your head.
The follow-up to "Bliss I Once Had This," "I Do" is the second single off her new album, Here Be Dragons, dropping May 1st. It's an honest-to-goodness anthem of love, saying more with less, and building to a gorgeous frenzy upon that killer rhythm section of Justin Goldner on bass and the incomparable Miles East on drums. Damn, that bass, tho.
Is there anything you can say to someone that's more affectionate than I see you, I got you? Isn't that the kind of love we all dream of? In that way the song is as much about the subject as the singer, adding to its depth and beauty.
"I have a restless soul, an innate curiosity which pushes me to learn, and to change. Uncharted territory is terribly exciting for me. I often feel like I'm on the edge of something new, even with those I've loved for years and years. 'I Do' is about the renewal of one's love for someone––love being the most thrilling of all uncharted territories––and a renewal of one's commitment to exploring all the corners of the map of that relationship."
Both Janita and producer Blake Morgan are the rare breed of artist that continue to grow in leaps and bounds with each new record, when you wouldn't expect things could get any better. Janita says more in a two word chorus than many musicians do in a whole song. And Blake's production has only gotten smoother, smarter, and more focused with every release. "I Do" is another shining example of the continued thoughtful collaboration between the two.
Do you believe two artists can find the perfect partner in each other? I do.
Catch Janita's album release on April 30th at New York's legendary Rockwood Music Hall.
Kelsey of Blak Emoji's Best Music of 2019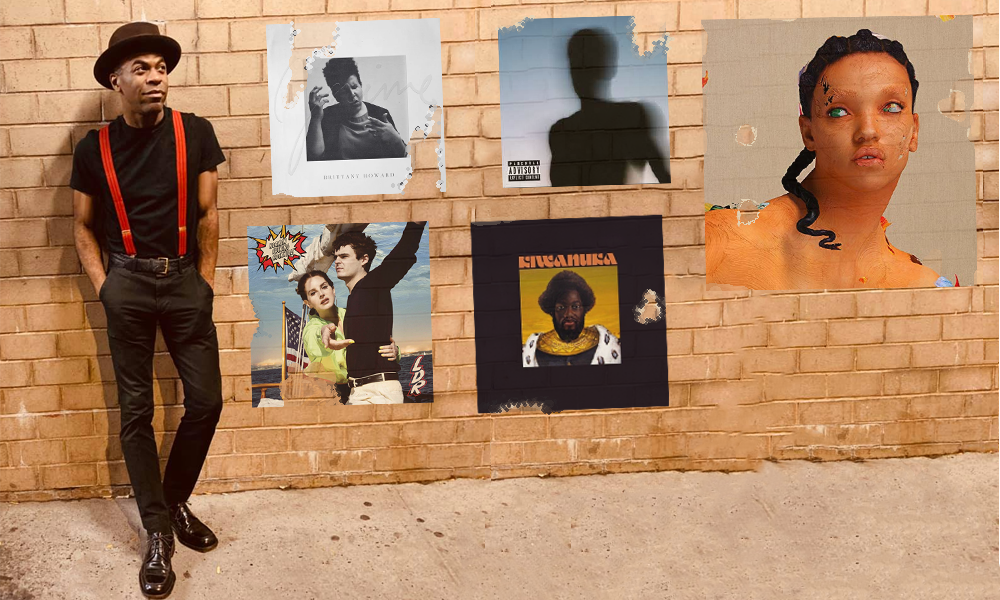 "Best Of" lists are just opinions right? Exactly. That being said, these are my personal favorite album and single picks of 2019! I kept it to 10 albums and singles. There are other albums and singles that also rotated in my ears quite a bit this year. Check @blak.emoji stories this week for a recap of…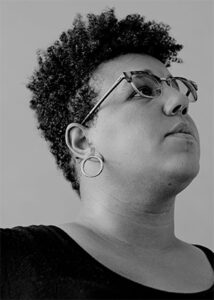 ALBUMS:
BRITTANY HOWARD JAIME
I'm definitely an Alabama Shakes fan but Brittany expands on what we already knew she was capable of. This album's tight knit band and sound blends perfectly with Brittany's powerhouse voice and songs. I have no more words on how great this album is except you need it in your life if you don't have it already. Instant classic.
MICHAEL KIWANUKA KIWANUKA
This man's voice is an instrument itself. Once again Michael and Danger Mouse craft an album of excellent songs with top notch production. So many perfect songs here (I can't stop playing 'Piano Joint' and "Living In Denial'.) This third Kiwanuka album is like the perfect indie soul lullaby. This might be my favorite album of his.
DANIEL CAESAR CASE STUDY 1
Daniel's voice and songs are so great! Been hooked on his music for years. Case Study 1 is the link to retro soul, neo-soul ('Open Up' has D'Angelo written all over it) and modern r&b chill. Even with the star power here of Pharrell, John Mayer and Jacob Collier, Daniel is still the main star of the show. Almost anything he touches is instant classic to me. This is a beautiful album.
FKA TWIGS MAGDALENE
One of my favorite concerts this year was seeing FKA Twigs in NYC. I had no idea I was in store for a night of ballet, opera, tap dancing and theatrics along with her avant electro-pop sound. I dug her before but this album rose the bar to a higher level. You need headphones to really appreciate the intricacy of sonics going on here. Plus "Cellophane" is hands down my favorite song of the year. Damn that's an incredible piece, and the video is stunning.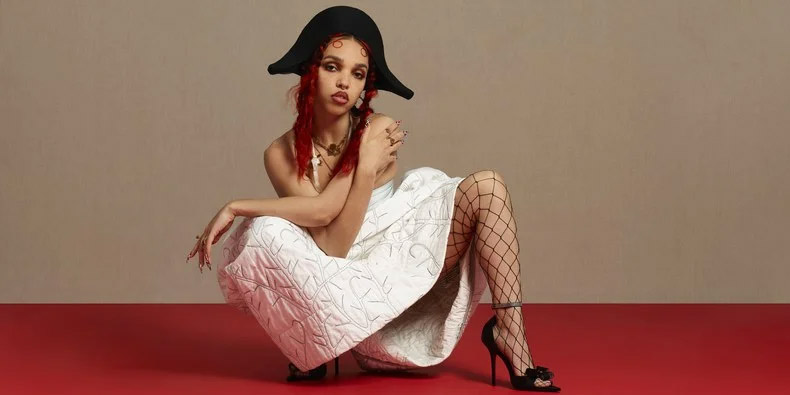 LANA DEL RAY NORMAN FUCKING ROCKWELL
I wasn't a huge Lana fan when she first came out. However, since the Dan Auerbach collaboration album, I've been Team Lana ever since. She has this California summer breeze vocal and style that hits you like good sunshine weather. This album in particular is a masterpiece and her best work by far. Laid back but dense AF. Definitely a milestone!
FAYE WEBSTER ATLANTA MILLIONAIRES CLUB
Faye is one of my favorite new artists at the moment. She's new to me but been around for about 5 years. She's only 22 but her music has the maturity of Sharon Van Etten or Shelby Lynne. Faye gets categorized in the indie folk or Americana tag but she's so much more than that. AMC has a tinge of alt/country, Southern soul and even funk (Pigeon!) that works perfectly, trap too. Great musicianship and solid songs! Faye is so heavy, straight up.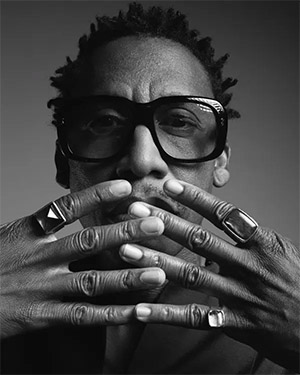 RAPHAEL SAADIQ JIMMY LEE
After decades of graces us with classic songs, production and musicianship, Saadiq is at the top of his game NOW! He takes retro-soul up a notch with a modernized, yet classic feel. He seems to bare his soul lyrically big time on this one too. So many great songs here but "So Ready" is one of my favorite singles of the year. That bass tho!
BECK HYPERSPACE
This was a pleasant surprise. Beck doesn't repeat himself much which is part of his charm as an artist. He flows through genres like he's brushing his teeth. Hyperspace is a damn good album that stands up to some of his classics like Odelay and Midnight Vultures. Lots of vintage synths mixed with modern beats and vibe (hey, that's what I'm trying to do.) Beck and Pharrell make a great team, better late than never. Electro synth-pop treat this year.
DE STAAT BUBBLE GUM
I just found out about this band earlier this year. They've been around for 10 years lol. These guys, from Netherlands friggin rule. They're the electro-rock band I've been looking for recently. I saw the video for "I'm Out Of Your Mind" then downloaded the album (and their older catalog too.). They're fun, tongue in cheek and infectious to your dancing feet. Get all their s**t.
KALULU COATS REMIXES
It's very rare that a remix album is solid throughout and just as good as the original work. This is one of those exceptions. Kalulu, from Rotterdam have also become a recent favorite of mine. I love the songs, production and Marinka Stam's voice so much. Grab their Coats eEP which dropped last year because it's amazing. Then grab this remix compilation to be blown away again. I hope to work with these guys someday.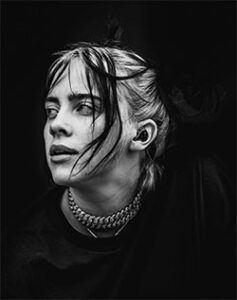 SINGLES:
Cellophane FKA Twigs
Instant classic and the best song I've heard all year. It's one of the catchiest heartbreak songs ever.
Everything I Wanted Billie Eilish
Billie has tons of fans and naysayers too for whatever reason. But if you don't think this song is great, I don't know what to say. This is a perfect f**king pop song! Wish I wrote it.
Patience Tame Impala
Danced hard to this indie-disco joint all year. You can't keep up with Kevin. Always on the next sonic move. Definitely looking forward to the new album net year.
Bullet From A Gun Skepta
One of the best hip hop songs I've heard in a long time. The words are clever and biting, production is killer (video too)! When I first heard this, my attention was immediately grabbed. Now I'm a Skepta freak!
So Ready Raphael Saadiq
This song is SO funky and feel good. Then you hear the lyrics and it's a slightly different vibe. He comes clean with all his mistakes and it's "please baby please". So you're dancing, but you're also routing for the guy. Damn Raphael.
Ibtihaj Rapsody w/ D'Angelo & GZA
This is a Wu-Tang tribute done right. Plus Rapsody is one of the most slept on rappers in the game now. She gets props yes, but she deserves more. D'Angelo is so badass and funky on the hook.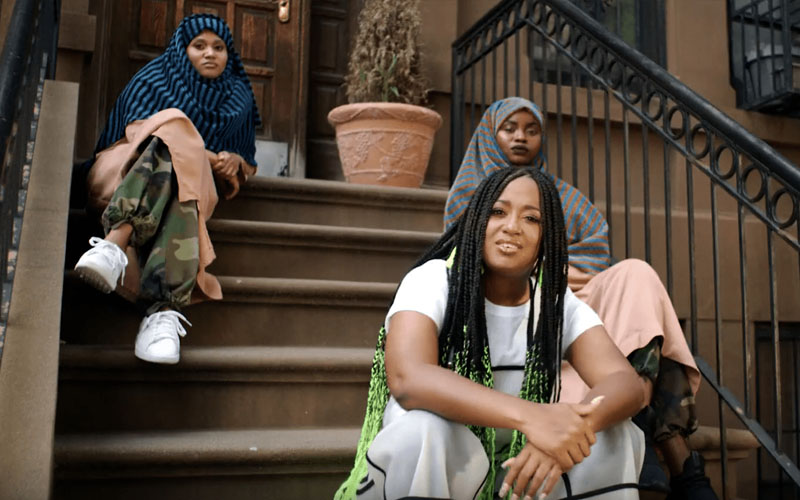 Harmony Hall Vampire Weekend
I played this song so many times in a row, my phone probably thinks it was out for years. I'm still addicted to this song. Lots of parts going on at once in this tune and they don't get in the way of each other. Pop perfection!
The Archer Taylor Swift
Again, like Billie….the fans, the doubters, this song is breathtaking! One of the best Taylor and Jack Antonoff ever wrote.
I'm Out Of Your Mind De Staat
This was the track that turned me into a De Staat stan. Reminded me a bit of NIN but De Staat are way more angular with a keen sense of humor.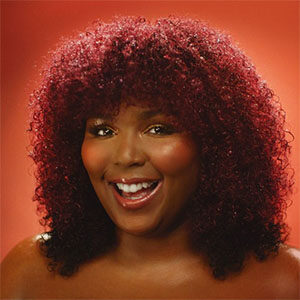 Karma Lucky Daye
The vibe of this tune reminds me a bit of Ginuwine's "Pony". But it's Lucky Daye's tune by far. Funky, catchy head bobbing pop funk. Love this tune but it was a battle between this or "Real Games". Don't sleep on this dude.
Juice Lizzo
I first heard of Lizzo 5 years ago with her song "Batches & Cookies". It's great to see that she's on top of the world now. Much deserved. This song was played out the ass everywhere this year, for a reason. Pop, funk, hip hop banger. More flute please.
GANG STARR "ONE OF THE BEST YET"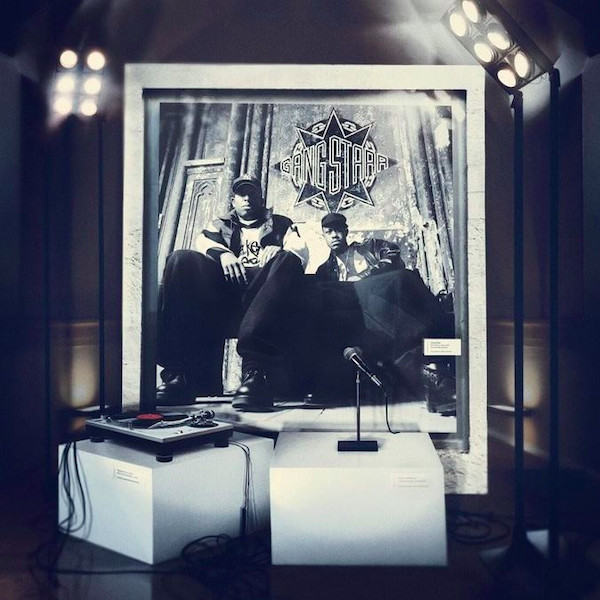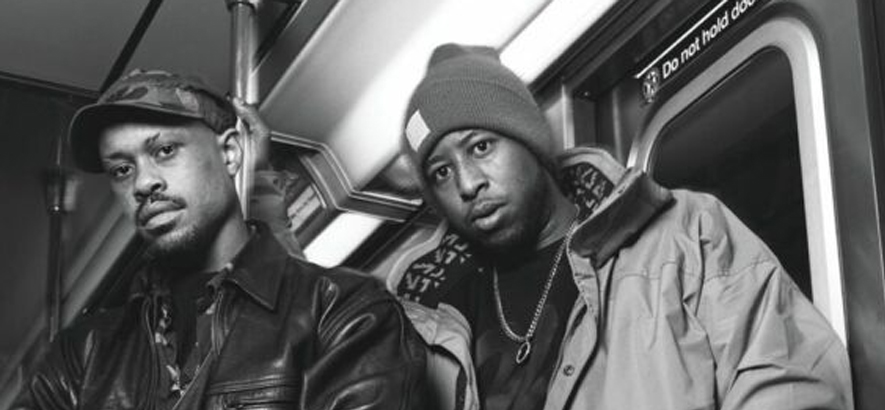 Straight out the gate we're taken down memory lane with an intro reminding us of what Gang Starr was and still is about! The intro brought great comfort to my ears in letting me know that their main ingredients of boom bap and rhymes weren't going to be forgotten. True to my hypothesis, the bar continued to rise and rise throughout the album.
The unmistakable cuts, clever samples and monotone flows are in full display. Exactly how you would expect to hear a Gang Starr album! The repeat again and again factor is naturally achieved from beginning to end. Thank god for technological advancements or there would be an abundance of damaged records, tapes and CD's out there due to overuse! It was as if the album was recorded with elements of the past with intentions of the future!
With that notion in mind, DJ Premier and Guru enlisted the services of some of their familiar collaborators and recruited some worthy new friends to join the movement. The likes of M.O.P, Q-Tip, Group Home, Royce da 5'9″, Jeru The Damaja, J.Cole, Ne-Yo, Nitty Scott, Talib Kweli, Big Shug and Freddie Foxxx make up the ensemble of talent that merged perfectly in this tremendous gift to Hip-Hop.
It was as if the album was recorded with elements of the past with intentions of the future!
The cameos of his son Keith Casim Elam on the album and in the music videos (Family & Loyalty/Bad Name) brings this project full circle. His father would have been proud of the family representation and the Gang Starr extended family showing out on every opportunity in "One Of The Best Yet".
At this point we can only hope that Premier has an extra stash of Guru vocals hidden somewhere that he'll bless us with in the near future. It's been quite evident from the reception of the Hip-Hop community that Gang Starr has done it again and will always be welcome fruit to our musical appetites!