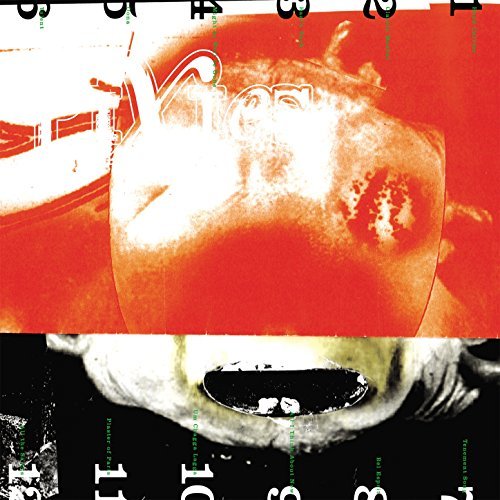 Head Carrier
Pixies
2016 – Pixiesmusic
Pixies fans are tired of hearing the band's history at the start of every article. Lets get to the meat. Did they make a record worthy of their catalog? In a word: Yes.
Bassist Paz Lenchantin breathes new life into the band and her sexy fingerprints litter every track. That feminine counterpoint was missing on Indie Cindy, their last record and the first without former bassist Kim Deal. Whereas that album sounded like a sequel to 1991's Trompe le Monde, this one dips 6 toes in the past and 4 in the future.
Did they make a record worthy of their catalog?
Pixies are the sum of their parts, but the major ingredient is Charles Thompson, aka
Black Francis
. That he doesn't entirely eschew his solo personality (Frank Black) illustrates just how closely those personas are aligned. This is especially true on tracks like "Might As Well Be Gone" and "Classic Masher," the latter borrowing from the
Frank Black and the Catholic's
tune "
If It Takes All Night
," if only subconsciously.
You can hear that old Pixies magic in the screamfest "Baal's Back," in the rusty fervor of "Um Chagga Lagga," and in the airy snap of "Oona." There are interludes in "Talent" and "Tenement Song" that feel happily like Bossanova, their 1990 classic. And yes, the opening riff of "All I Think About Now" is literally "Where is My Mind" re-imagined, totally apropos for a love song to former bassist Deal, and sung by Paz. It's uncharacteristicly naked and sentimental. If you don't get goosebumps, you don't love Pixies.
And then there are songs that hint at something new. Take "Bel Esprit," where Black duets with Paz against a California chorus unlike any in the Pixies catalog. Same for "Plaster of Paris," a short earworm that points to a band having a good time despite calls to revisit their early sound.
The final track "All the Saints" sounds like Doolittle era surf, ending the record with one foot in the past and the other in a beautiful future. I'm on board.
Head Carrier comes out Friday.
Track Listing
1. "Head Carrier" 3:36
2. "Classic Masher" 2:37
3. "Baal's Back" 1:54
4. "Might as Well Be Gone" 2:48
5. "Oona" 3:38
6. "Talent" 2:12
7. "Tenement Song" 2:57
8. "Bel Esprit" 3:12
9. "All I Think About Now" 3:07
10. "Um Chagga Lagga" 3:00
11. "Plaster of Paris" 2:06
12. "All the Saints" 2:41