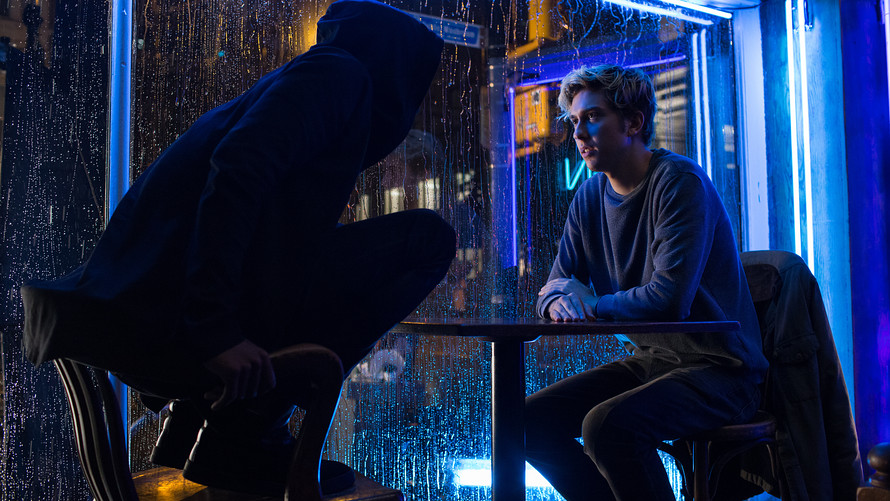 Death Note is an upcoming Netflix film based on the manga series and is directed by Adam Wingard. His previous works Blair Witch (2016) and You're Next (2011) weren't critically acclaimed darlings but did show how well he can create horror/thriller based films. Death Note falls within this category and is right up his alley.
The film stars Nat Wolff as Light Yagami. He's considered the keeper of Death Note, which pretty much means he can end anyone's life if he chooses to do so. The character of L played by Mr. Netflix himself (his fourth Netflix film and counting) Keith Stanfield, is a police detective whose main mission is to pin Light as the serial killer known as Kira. The voice of the Ryuk, who is the demon that sends the Death Note to Light, is orated brilliantly by William Dafoe. Most of the trailers released by Netflix kept his appearance under wraps until the last trailer revealed just how horrific Ryuk can be in a live adaptation of the Anime series.
This film promises everything you've come to appreciate in a modern American horror production. Grotesque death scenes, conflicts of a young character trying to find some sort of meaning to his new found powers and the process of clearing his name to get back to his normal life.
This is a tricky film for Netflix to navigate as they look to tap into the Anime scene. They have a beloved Japanese Anime franchise that they want to do justice by in properly representing their characters and story. They also want to appease their fans overseas and domestically while looking to obtain a new audience who may not be familiar with Death Note.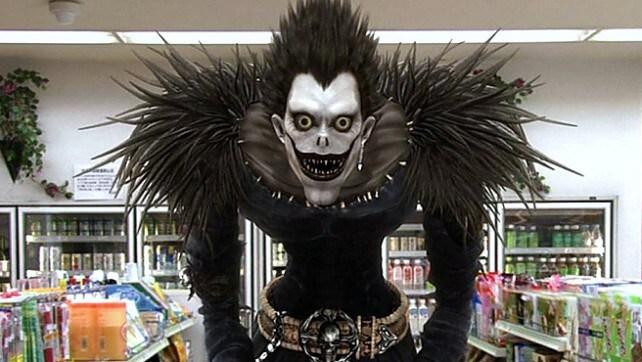 But as we've seen lately with Netflix, they will continue to keep their foot on the gas by bringing in a diverse lineup of shows/movies to gain and keep followers all over the globe. Death Note may not be a show for everyone but it's a step in the right direction for Netflix to adopt and make new genres available to all.
Bright starring Will Smith is a perfect example of this approach. Netflix created this show from the ground up which will demonstrate how its original content can rival HBO while still targeting its core audience of eager viewers. Bright releases around the holiday season later this year.
This film promises everything you've come to appreciate in a modern American horror production.
So yes you can continue to expect traditional anime on Netflix and newly formed anime shows such as Castlevania (which recently debuted as one of the few successful game to TV/movie transitions in recent history). But the live action film of Death Note is a big deal and one that hopes to open the doors for more unique, absurd, over the top, bold, and colorful films to it's ever expanding library.
Death Note releases August 25th on Netflix.