Is it Time for Movies to Move on from the Theater?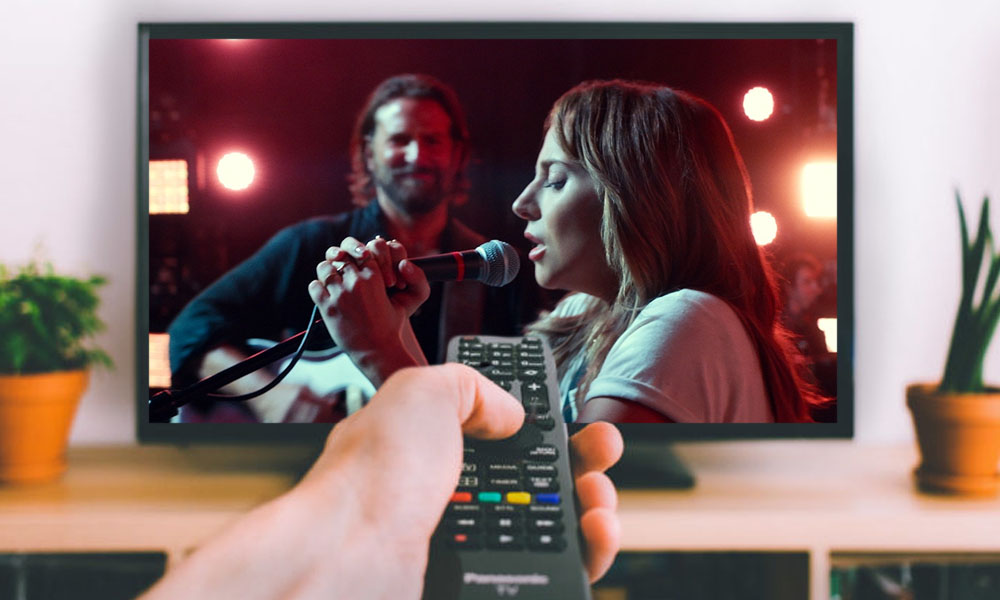 Moving on… A conundrum frequently faced in our modern experience. Is it time to move on from your job? Your significant other? Maybe it's time to move on… At least that's what your friends keep telling you.
Moving on is an arduous process. Those first few months after deciding to change jobs are grueling. Piles of job applications, I mean how many times can you answer what your strengths are in a fresh and unique way? Maybe you get a new job, but it's in a different city; movers, U-Haul, a new lease, new friends. And moving on from a romantic relationship? Starting from square one… dating again? First dates, ugh.
But if you hadn't moved on from that job, you'd still be stuck in a position that you're wildly over-qualified for. And if it wasn't for your break-up, you wouldn't have been able to find you know who. So, while it's certainly not easy to move on, sometimes, it's for the best.
Now, what I'm proposing here may cause as many fights and tears as you moving on from Brad/Lisa, Brisa, but in the end, it will be for the best.
It is time for the film world to move on from the theater. Yup, I said it, start yelling at me, go ahead. I know I just ripped that band-aid off and it hurts, but after the initial pain goes away, it'll be good for that cut to get a little fresh air.
It's no secret that the future of media is not in the black boxes that have housed the film industry for the last century. The future is right at home. It's in the palm of your hand. It's in digital distribution, in streaming, in digital subscription services, i.e. Netflix, Hulu, Amazon, HBO GO, Mubi, YouTube, Filmstruck etc. Yet, you still find people clinging to the theater. Studios are terrified of digital releases. Filmmakers squawk at choosing streaming over a theatrical release. Cinephiles plead to their friends, "For the love of god, go see it in theaters! You absolutely have to!"
Listen, there's no doubt that we are giving up a lot by trudging out of the theater. The theater oozes solace and nostalgia. The dimming lights, the light chatter before the film, even the smell. And you simply can't replicate the viewing experience at home. Well, you can't unless you're Bill Gates and can afford to build a full theater on your compound, but none of us are Bill Gates.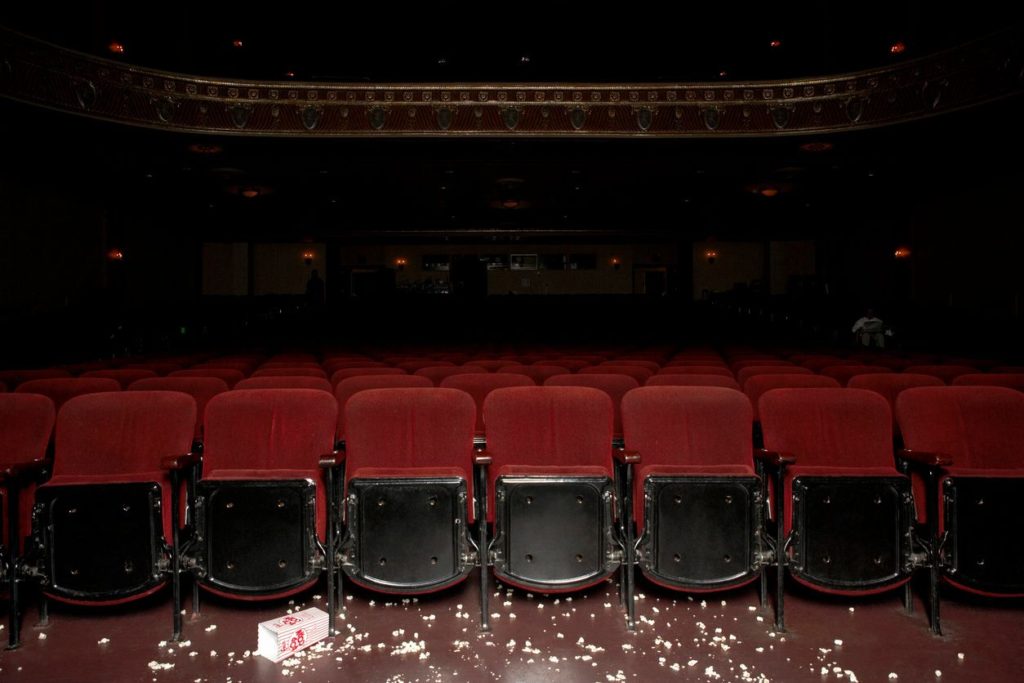 You'll often hear theater purists going on about technical visual terms and how, only in the theater can they be properly monitored and achieved. Honestly, they're 100% right, but 99% of people will never be able to tell the difference in contrast/color ratio between their local AMC Loews and their phone, laptop, or home TV.
The theater oozes solace and nostalgia.
My last short film was shot entirely at night. I dealt with every visual hurdle a filmmaker can face; exposure issues, color, contrast, grain, the list goes on and on. When I was distributing my film, I spent hours upon hours figuring out the best way to visually present my film to people. I exported it from the editing software in all sorts of different codecs. I sent people DVDs, Blu-Rays, hard drives, google drive downloads, YouTube links. I basically drove myself ragged trying to make sure every time a person watched my film, no matter if it be on their computer, TV, phone, in a real theater, whatever, that it was presented in the highest visual capacity. I put in all that time, all that effort, and in the end, no one ever mentioned any sort of visual technicality. Eventually, the effort I was expending to do what I thought was right for the film's artistic integrity didn't amount to much. I had to stop worrying about it, stop spending so much time and energy on it, I had to move on.
Filmmakers want people to see their films. That's obvious. The issue is that most eyes aren't on the big screen, they're on the small screen. Word of mouth and popular culture no longer live at the theater. They live on TV, more specifically, streamed TV.
Let's do a little comparison to prove this point.
The following is the list of TV shows that were nominated for outstanding drama and outstanding comedy series at the 2018 primetime Emmys.
Comedy:
The Marvelous Mrs. Maisel
Atlanta
Barry
Black-ish
Curb Your Enthusiasm
GLOW
Silicon Valley
The Unbreakable Kimmy Schmidt
Drama:
Game of Thrones
The Americans
The Crown
The Handmaid's Tale
Stranger Things
This is Us
Westworld
**Note that all highlighted shows are digitally distributed, streaming shows.
Compare those lists to the Best Picture Winners at the Academy awards for the last five years:
The Shape of Water
Moonlight
Spotlight
Birdman
12 Years a Slave
Not a fan of the Academy? Fair enough. Let's look at the highest grossing films over the last five years:
Black Panther
Star Wars Episode VIII
Rogue One
Star Wars Episode VII
American Sniper
Look at these lists… The streamed TV shows have a stranglehold on the modern American media lexicon. Those TV shows are what people are talking about. There's really no wonder TV historian and critic David Bianculli is stamping the current era as the "platinum age of TV." You could argue that Black Panther had a substantial impact on popular culture, but the rest of the films fall short. I mean, most of the highest grossing films in recent years are just remakes and sequels of Star Wars films that made their impact on pop culture 40 years ago.
OK, so what's going on here? Is it that suddenly people hate movies and love TV? Is it that the quality of TV shows are higher than films? No and no, it's just that television executives and producers were smart; they moved with the times and have reaped handsome rewards. It baffles me why films don't do the same.
Most eyes are on the small screen. 
Not only will a move away from the theater help film in a large, more commercial sphere, it will also help art house, independent, and global cinema. Why? One word, reach. Theaters don't reach people anymore. Take Alfonso Cuarón's 2018 film, Roma, as an example. It was one of the first art house films to get a double release, in theaters, and on Netflix. Roma is a film that had a lot of film purists screaming, "For the love of god, go see it in theaters! You absolutely have to!" The issue is, outside of metropolitan areas, it's not playing. For example, if you live in the state of Iowa, you only have two options if you want to see Roma in theaters. Two options in the entire 56,272 square miles of the state. It's not hard for someone who lives on 6th Avenue in Manhattan, but what about if you live in Davenport, Iowa? The simple fact is that in 2018, indie, art house, and foreign films just won't reach you.
Since the digital age, through different streaming services, my personal exposure to independent, art house, and global cinema has exploded. For example, recently I've been discovering, and really enjoying the work of Japanese filmmaker Yasujirō Ozu. Yet, had it not been for streaming, I probably wouldn't have ever discovered his films. It's really about basic understanding of human behavior. Would I have left my house after work, got in my car, drove 20 minutes to the cinema downtown on a weeknight and watched a two and a half hour 1950s Japanese film? No, probably not. But hey, I just turned on Filmstruck, and look, they're promoting the work of renowned Japanese filmmaker Yasujirō Ozu. Interesting, let me check that out. One click, and you're there.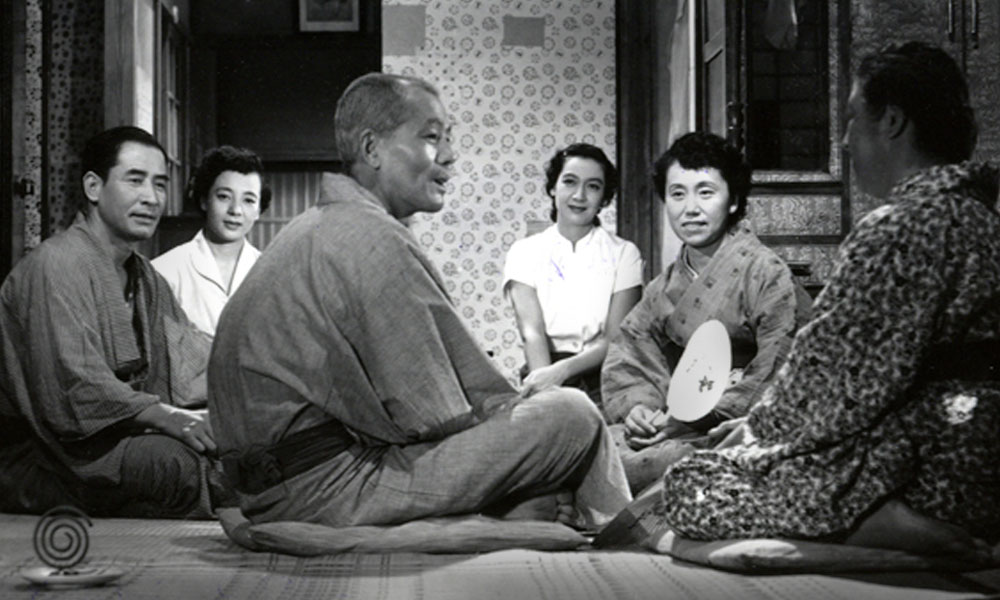 The other glaring issue is that theaters are no longer cost effective. The standard Netflix package is currently 10.99 a month. That's less than a single theater ticket. Hold on, wait a second Sam, now you're talking about messing with the pocket books of working filmmakers. Taking away ticket purchases? Filmmakers are supposed to turn down 16 dollars a ticket for cheapo monthly plans? This goes too far!
Listen, I'm no business whiz, but when streaming companies started producing original content, people in the TV industry laughed. They thought it was an impossible business model to sustain. Hell, when studios moved from silent films to synced sound films, people in the film world in the 1920s honestly thought adding sound to film would ruin the film industry.
Despite the initial scoffs, Netflix is now a multi-billion-dollar company. These streaming giants are basically studios now, except with a modern business structure. Netflix gave Stranger Things season 2 a budget of 8 million dollars per episode. They handed Shonda Rhimes, creator of Grey's Anatomy and Scandal, 150 million dollars to incubate original shows for Netflix. In what world will moving on from the theater hurt the money? The numbers simply don't add up.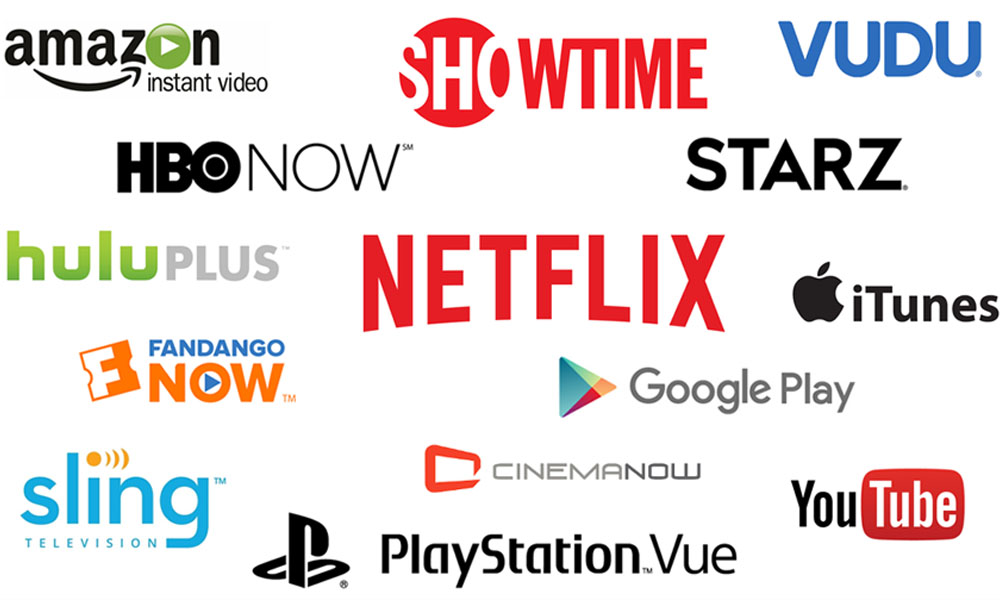 There's no doubt that "moving on" has a drab ring to it, but think back to moving on from that old job, from that old boyfriend/girlfriend… Moving on is really about progress. I know that the theater is a sacred place, I'm not saying this will be easy. It will take sacrifice. There will be bumps in the road, but it's far past time to move on from the theater. It starts with the movie goer, the movie lover. If you truly love movies, then you should be embracing the digital distribution age, not holding onto the past. The past is hurting the film community.
We need to do more to support companies like Filmstruck who preserve classic films online, not spend our time pushing our friends to see Roma in theaters. When Netflix releases a wonderful film, why not encourage your friends to see it on the streaming service? Push the analytics to show Netflix that viewers want to see more creative, artistic, and thoughtful films. When you hear news of Warner Brothers working on their own streaming service, don't groan, that's a sign of progress. Progress is the only thing that is constant in art, and to deny or hold back progress can only hold back an art form that we all hold so dear to our hearts.
Netflix Hidden Gem : One of Us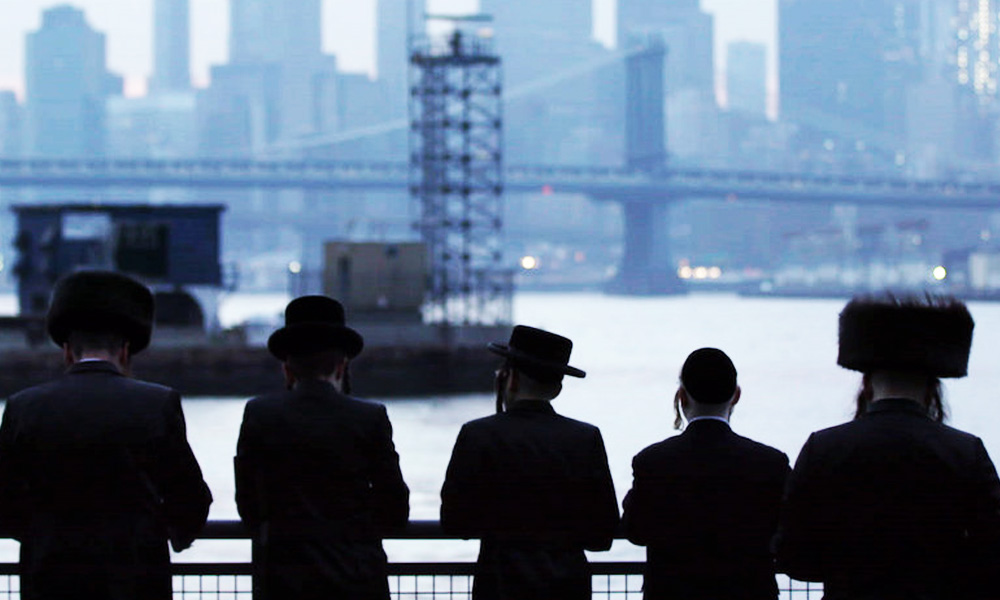 Filmmakers Heidi Ewing and Rachel Grady give the Jesus Camp treatment to the Hasidic community in the excellent Netflix documentary One of Us. The film chronicles the lives of three ex-Hasidic Jews from Brooklyn who bravely stray from the flock to tell their stories of control, abuse and mis-education.
Top Five Avengers: Endgame Spoilers!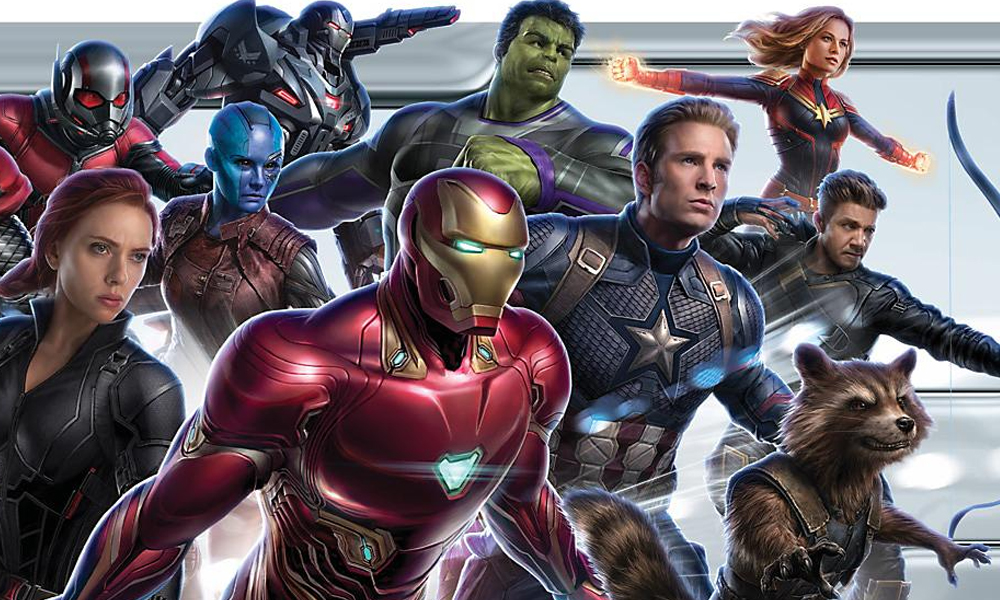 Marvel did an amazing job of keeping the best moments from Avengers: Endgame out of the trailer. Let us ruin that for you.
I was reading Avengers comics before you could chew solid food and I never dreamed they'd be able to bring a realistic Iron Man and Hulk to the silver screen. But by golly, they did. Avengers: Infinity War may be the best silver screen adaptation of comic lore ever put to film. So my hopes were high that Endgame would be more of the same, which it's not – but that's ok. It still has kick-ass moments and is better than anything DC can bring to life. Blame it on the tropes of time travel, or maybe all involved could have used a break between films. Regardless, there are some wonderful moments on screen and somehow the trailers told you next to nothing.
Smartypants Hulk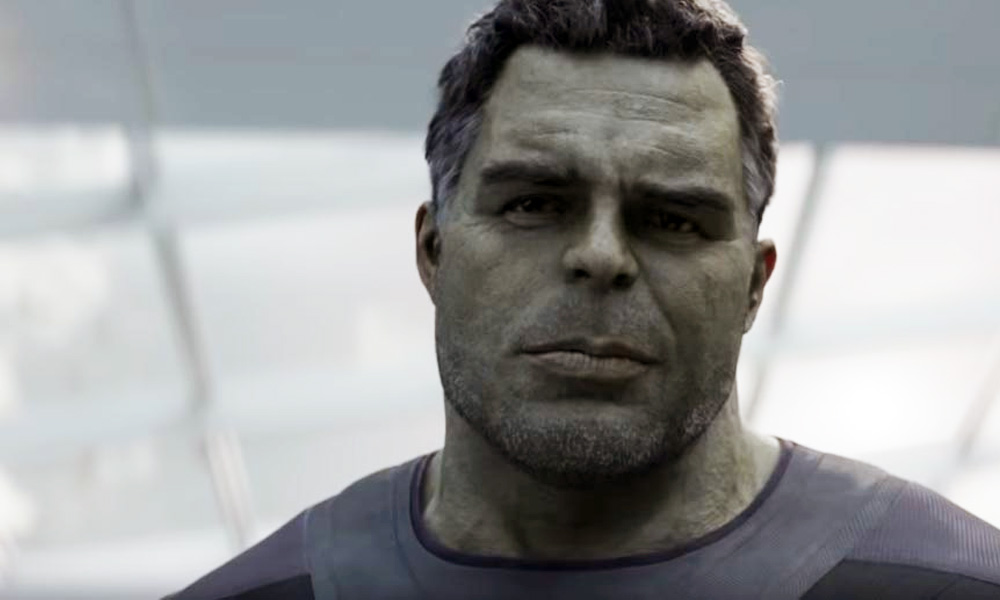 I admit I knew about this going in. Yes, I searched for Hulk clips on YouTube prior to seeing the film, especially because there were no shots of Hulk in the trailers. Yes, Hulk has his shit together in this one. He wears glasses, he's not rampaging, and he talks just like Mark Ruffalo. I miss seeing Hulk really let loose, but I have to say the CGI on Hulk (and Thanos) were once again state of the art. Just a reminder to Marvel – people love Hulk because Hulk smashes.
Captain Thor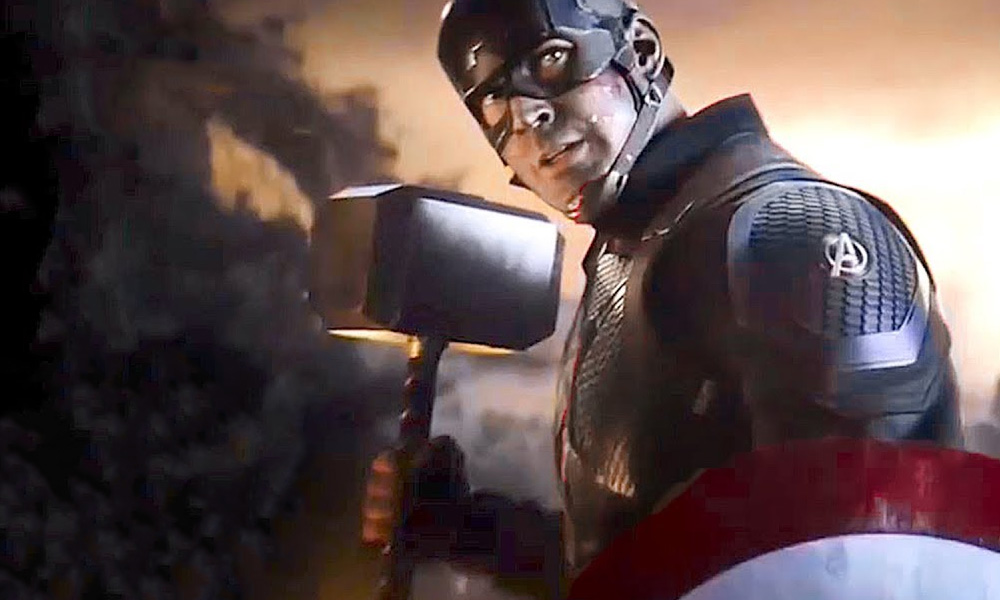 Remember when Captain America makes Thor's hammer move in Age of Ultron? Well, that was no fluke. Cap commands the hammer like he's been swinging it his whole life. I guess he is worthy after all. Bonus spoiler: Old Steve Rogers at the end of the film is probably the best old man make-up you've ever seen.
Lebowski Thor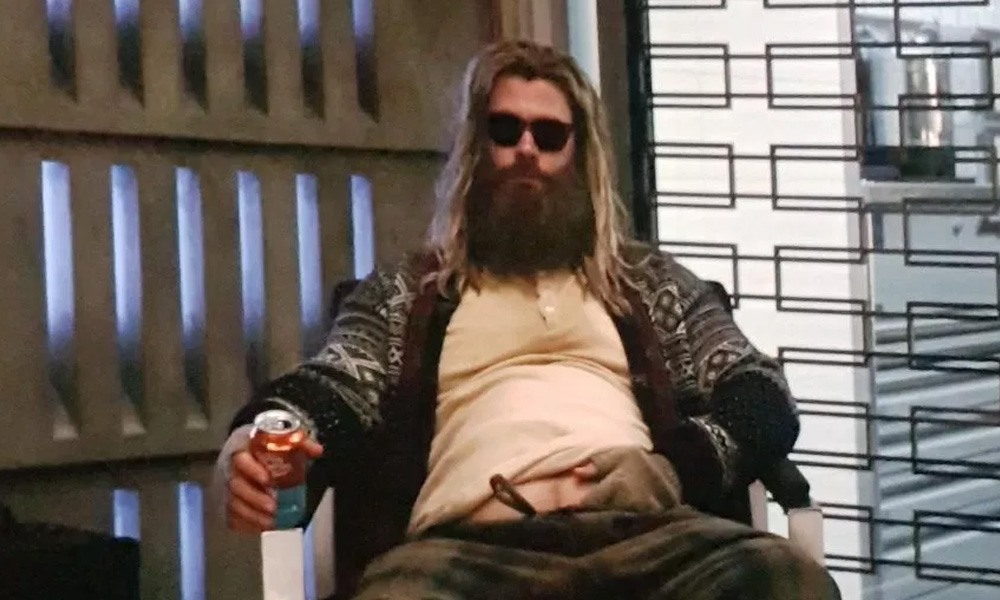 Which leads us to one of the films missteps. Five years after The Snappening, Thor has gained fifty pounds, a drinking problem, and a bad fake beard. It's kinda funny, until you realize this guy is a God who has already seen some shit – including the death of just about every Asgardian. Funny? Sure, but a little silly for a movie that already set a tone of sadness.
Death of Black Widow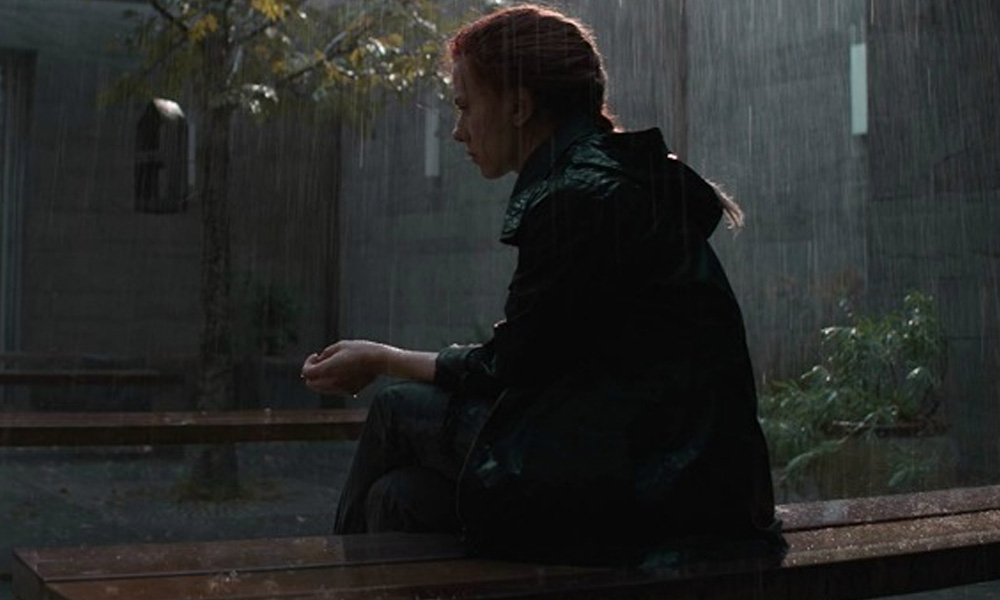 This was a surprise – especially since I thought they were doing a TV series. I guess that will be a prequel series? The scene between Black Widow and Hawkeye trying to sacrifice themselves before the other can is good stuff – and probably a lot cheaper to film than most of the rest movie. Now let's put Red Skull to better use, shall we?
Death of Iron Man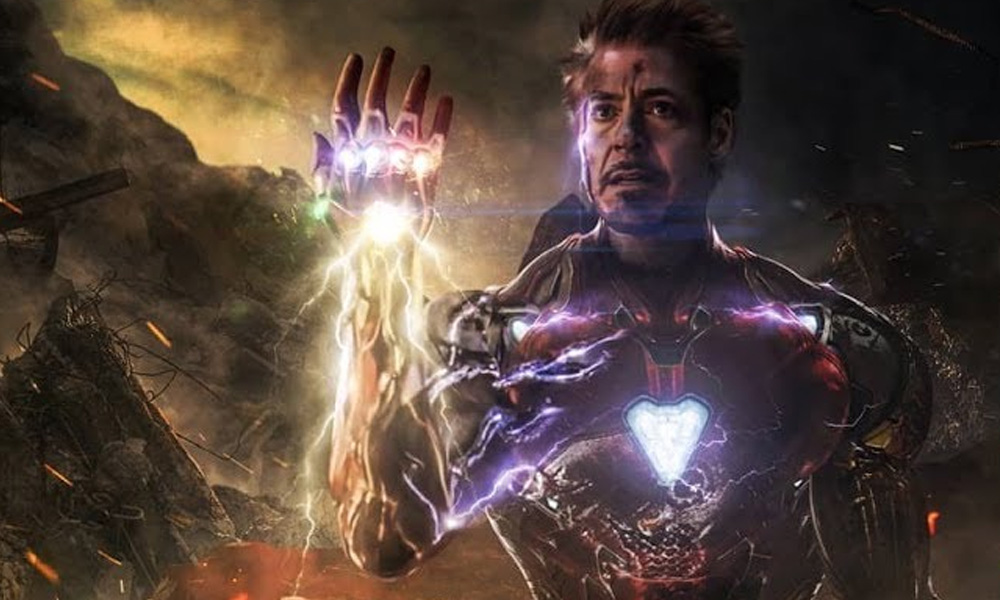 Some say there wasn't a dry eye in the house. Except mine because (spoiler alert) Robert Downey Jr. is just an actor pretending to be a comic book character that dies. You can't fool me, movie! But in a world where it seems almost anyone can come back from the dead, who knows what the future holds for Tony Stark. Wouldn't surprise me if he returned as some sort of hologram like Frank Zappa. No one gets that reference.
Daniel Ortiz Rants On: Us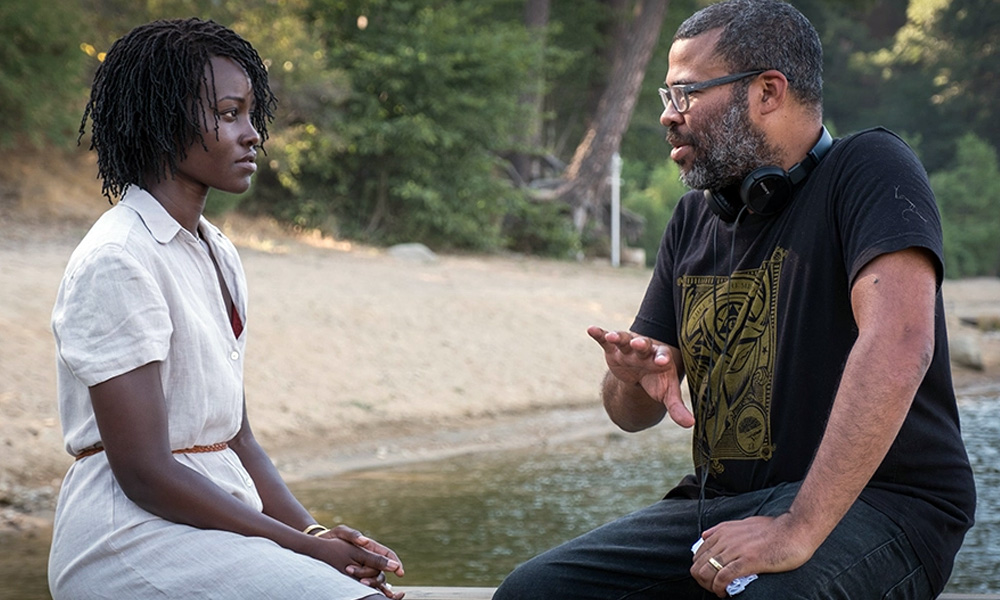 A family's serenity turns to chaos when a group of doppelgängers begins to terrorize them.
Rarely do I prepare myself to see a film, but Jordan Peele's Us is one of those rare movies I didn't need to see more than one trailer for, nor did I need the hype of other critics. I also wanted to judge this film off its own merit rather than comparing it to his freshman standout, Get Out (which made my #1 film of 2017). Comparisons will be made, but I'll try to keep them as minimal as possible.
The stand out feature is that this film is beautifully shot. The cinematography of this movie adapts to its environment seamlessly whether it's a vibrant beach scene or a dark setting where just enough of the characters faces needs to be made out.
Also, I thought Lupita Nyong'o as Adelaide's doppelganger, Red was a terrifying character. Everything from her awkward pantomimes to her unhinged voice was the thing of nightmares.
Now, there were a few (lots of) issues I did have with the film. I left the theater with more frustrating questions than fulfilling answers. It felt like too many ideas where in the plot and too much symbolism was forcefully wedged in to satisfy the expectations of the Get Out fans, but it came out as a jumbled mess of psychology that I didn't want to spend my viewing time deciphering.
A lot of the horror that was built up for this film was also very deflating as the Wilson family was spared instant death and provided a background story by their doppleganger's while others were swiftly killed before they knew what hit them. Halfway through the film, you pretty much knew they were safe from any death or violence which takes away all tension as a viewer.
The connection between the characters and their dopplegangers wasn't fleshed out enough. Some things came off as inconsistent and driven for plot convenience, rather than a solution. I didn't get many of the motivations and the decisions that drove the actions of our protagonists. I didn't understand why the dopplegangers wore red jumpsuits and just one fingerless driving glove. The one symbolism I understood was the scissors, which if you look at the handle on the poster, looks like mirrored heads. This was the weapon used to cut the connection between themselves and their other half. Otherwise, I may need to see some other folks interpretations of the film.
Also, the editing was not good. There were scenes that were waaaay too long and could've used a few chops. The opening credit scene reminded me of an old horror movie from the 70's (think the Amityville Horror '79) where the title card has nothing going on, and as a viewer I felt stuck looking at a bunch of rabbits for what I assume was 3 minutes just waiting for the movie to get started.
Overall Grade: C-
There's just too many questions, and too many inconsistencies to feel comfortable giving it anything higher. Maybe in the upcoming weeks certain plot revelations might come to fruition, but I'm not looking for Kubrick levels of hidden meaning, and this is not Kubrick-esque. I'll chalk this up to a sophomore slump by Peele and the pressures of following up to such an acclaimed film. I just got hints of M. Night Shyamalan in this movie, meaning a Director/Writer who is owning a genre and gets type-casted to that medium. Let's hope Jordan Peele doesn't head down that same road.
Us (2019)

1h 56min | Horror, Thriller | 22 March 2019 (USA)

Summary:

A family's serenity turns to chaos when a group of doppelgängers begins to terrorize them.

Countries: USALanguages: English