Wind River, A Netflix Hidden Gem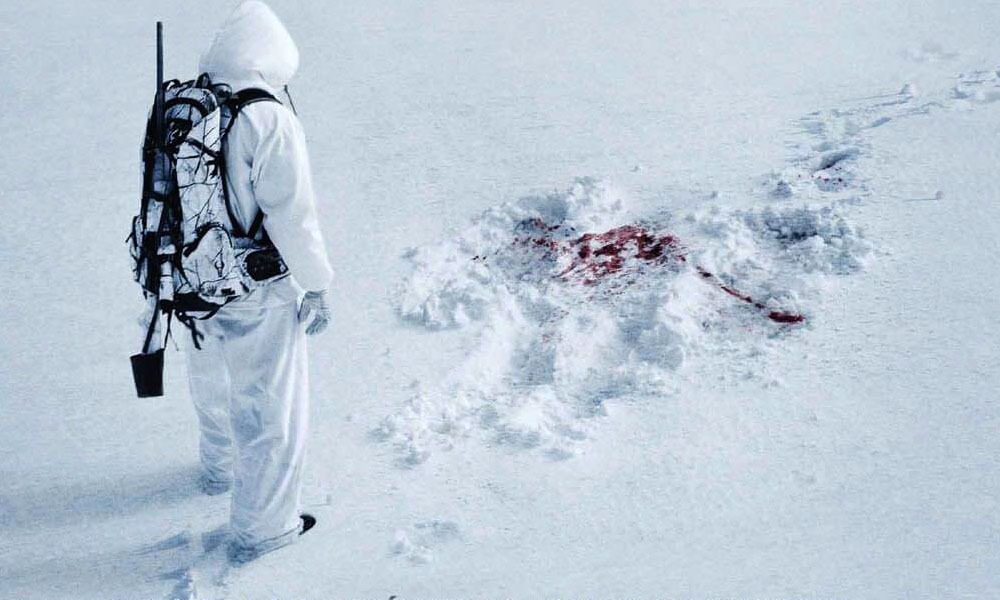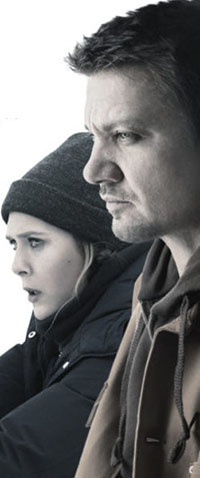 "A veteran tracker with the Fish and Wildlife Service helps to investigate the murder of a young Native American woman, and uses the case as a means of seeking redemption for an earlier act of irresponsibility which ended in tragedy."
This was a beast of a movie. I want to credit writer/director Taylor Sheridan for being one of the best up and coming Directors of the last five years. He directed my favorite movie of 2016, Sicario and the bank robbery thriller Hell or High Water, which also holds high acclaim. He captures raw and emotional grit and reality within the harshest environments in our hemisphere. He opts out of developing Hollywood-like characters and focuses on humanizing his personalities with deep emotional scars and sinful vulnerabilities that ground each individual in realism.
Wind River follows the same ambitions of humanization, revolved around the murder of a young Native American woman. It finds a way to be a simple crime story, but everything surrounding it is immersed in intrigue, deceit, and the pursuit of absolution.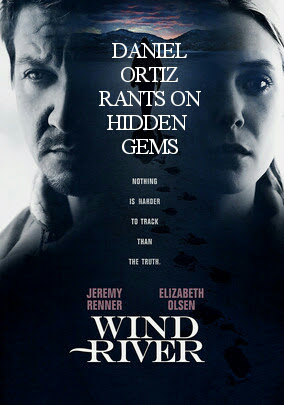 Jeremy Renner plays a fish and wildlife tracker with some past regrets and is working diligently on this case to absolve himself of his iniquities. He does a fantastic job of expressing a special interest in using his environmental deciphering skills to figure out the events leading to the crime. Elizabeth Olsen plays an FBI agent out of her element who is extremely bright but has to overcome the odds of sexism on this reservation in order find the murderer.
The landscapes in the film are ironically beautiful and harsh at the same time. The snow-covered environment is breathtaking yet the story constantly reminds you about how brutal it can be.
Wind River is definitely a slow burn, but the way it comes to fruition is like a budding flower. I don't want to spoil any part of the movie, but if you love a good murder mystery, Wind River puts together a highly competent story, great acting (especially from the Native American actors) and composes a tale of love, redemption, murder, and correction that will have you speaking about it long after the credits role.
Overall Grade: A-  
Was not disappointed at all by this film, and I suggest when you hear the name Taylor Sheridan, you do yourself a favor and enjoy his masterpieces.
Wind River
Crime, Drama, Mystery
August 2017
Director: Taylor Sheridan
Acadia Entertainment
1 hour 47 minutes
IMDB reference click here


5 Geek Chic Trailers for Your 4K TV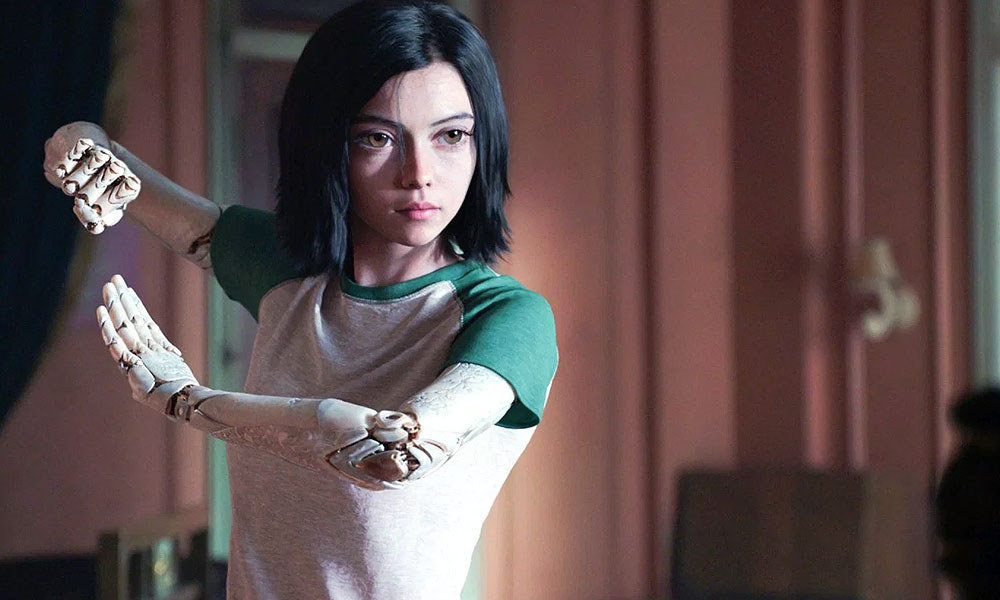 These luscious 4K trailers are in zippy 60fps for you VFX aficionados. 
Alita: Battle Angel 
Robert Rodriguez directs James Cameron's script melding state of the art effects with live action. We've come a long way since Who Framed Roger Rabbit?
Godzilla: King of the Monsters
Last stand-alone Godzilla movie before he kicks King Kong's ass in 2020. Epic visual effects create a scale worthy of your 4K TV.
Hellboy 
This reboot has big red shoes to fill.
Men in Black 4
I admit the best thing about this trailer is seeing Tessa Thompson in high resolution. Am I allowed to say that? #toolate
Avengers: Endgame
They don't give a lot away in the new Avengers trailer, but it sure looks purty.
White Right: Meeting the Enemy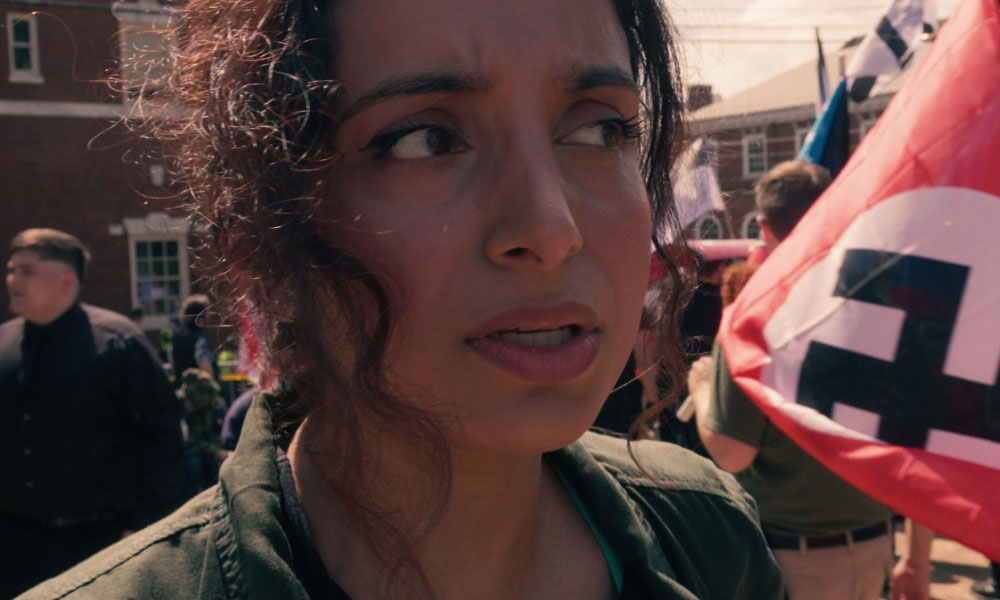 Deeyah Khan puts herself in real jeopardy in White Right: Meeting the Enemy, confronting the whitest rightest supremacists and Neo-Nazis with the oldest trick in the book; she becomes their first friend of color. No shit. You'll be amazed as Deeyah proves racism is born from miseducation and a total lack of experience.  Sure, not everyone becomes a believer in the end, but you sure will.
Ray Romano's Dad Comedy Hits Home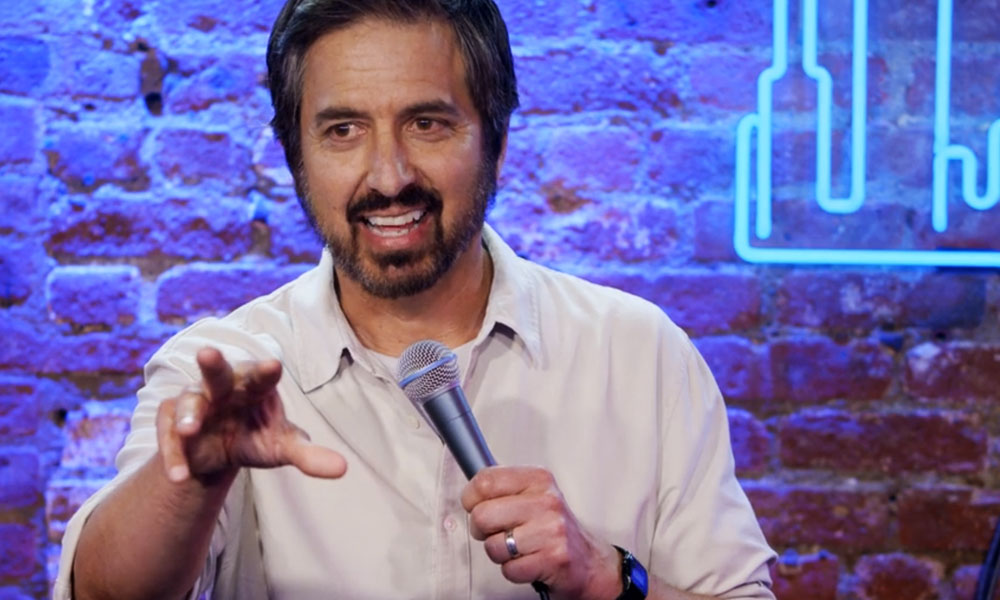 For his latest Netflix special, comedian Ray Romano returns to the Comedy Cellar doing two surprise gigs for unsuspecting fans.