Sensible Fanaticism : A Happy Medium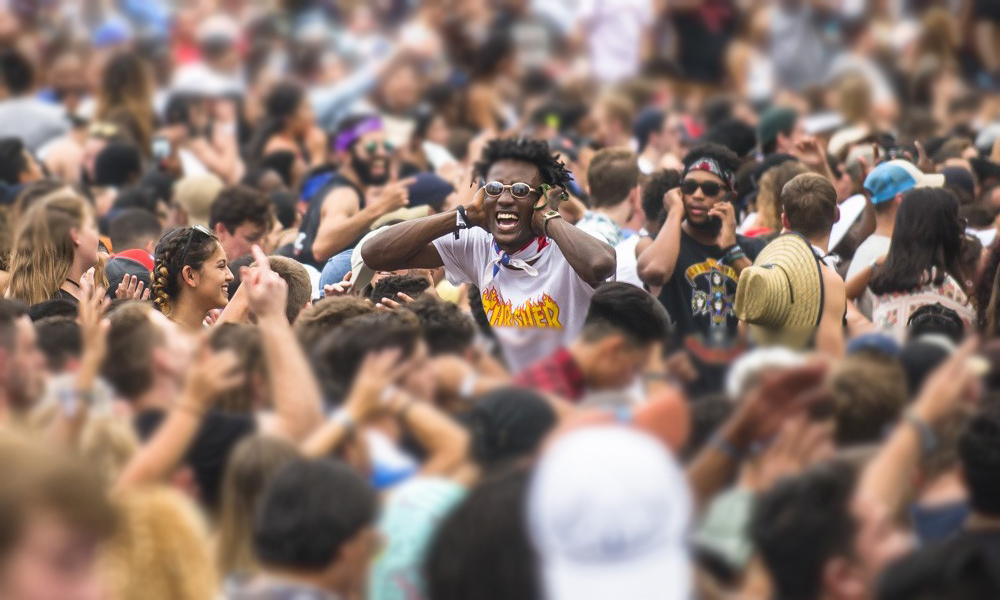 Perhaps this serves more as a critique of criticism itself, rather than fandom, but the end result is that being a fan – in this case of hip-hop, but really of any modern art form – can be a tiring, if not confounding experience.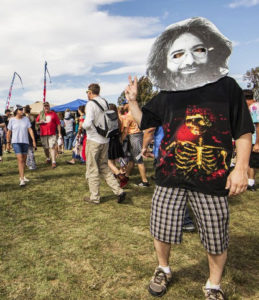 Years ago, my brother once coined a term that stuck with me – "the Grateful Dead effect." This occurs, he explained, when the irritating antics of a particular fan base obscures the enjoyment of that which they are fans. In the eponymous example, Grateful Dead fans or "Deadheads," are so deeply invested in the culture that they have created – categorizing every bootleg live performance, comparing version of deep tracks, referring to "Jerry" and "Phil" – that it makes being a casual fan, who may not want to associate with Deadhead culture, something of a challenge.
In the past, the "Grateful Dead effect" felt limited to institutions with notoriously fervent supporters – Phish, Beyonce, or Kiss may come to mind – but it now seems to provide the standard. Recently, I have noticed this effect more and more as fandom itself has become a sort of proving ground, not unlike music, film, sports, or any other entertainment that breeds fans in the first place. While the term "fandom" once connoted support, it now connotes ownership and having the last word.
Fandom itself has become a sort of proving ground.
The word "fan" abbreviates "fanatic," which is defined as "a person with an extreme and uncritical enthusiasm or zeal, as in religion or politics." This is a telling definition, since it seems to exclude fans of artists. The "uncritical" aspect in the definition typically applies more to politics, sports teams, or religions, and fans of a particular artist or medium have a right to be critical. And while the "uncritical enthusiasm" may apply to the likes of Deadheads or the Beyhive, for most other artists – who never reached a comparable level of adulation from fans, music critics, or both – so-called "fans" often serve as the most critical constituency there is.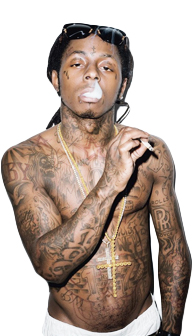 This thought started after a modest discussion regarding Lil Wayne's Carter V. When I commented to friends that I was excited to hear the album, albeit with no expectations, it spiraled into a flurry of familiar, yet irrelevant, takes: "Lil' Wayne hasn't made any good music in 13 years," "Carter III sucked and was too radio-friendly," and so forth. (Worth noting is that the commentary around Carter III – that the artist "sold-out" and "traded their sound for more radio play", implying that the artist went downhill after gaining popularity – felt oddly parallel to that of Metallica's self-titled Black Album, which I also enjoy.)
Initially, this seemed to reflect the current attitude around music criticism and particularly hip-hop; it feels like every new release is either heaped with effusive praise (Kendrick Lamar, Travis Scott), or is derided for failing to live up to prior works by that same artist (e.g. "'Ye' is not as good as Graduation, and therefore unworthy of any attention). But ultimately, these feel more like phases of the same cycle, rather than distinct critical views. We bestow legend status upon performers who tap into the zeitgeist, only to dismiss them totally once they fail to take us to the same fevered heights. After all, is it so hard to imagine that in 10 years we'll be dismissing Kendrick Lamar's latest effort as "not as good as DAMN?"
Perhaps this serves more as a critique of criticism itself, rather than fandom, but the end result is that being a fan – in this case of hip-hop, but really of any modern art form – can be a tiring, if not confounding experience. While fandom should be about trying to understand or relate to an artist's work, it now concerns ownership of their output and the narrative around it.  Instead, one is left to defend their choices in art, as if there is some measure of objectivity to what's "good" and what's not. We know that we probably won't enjoy Tha Carter V as much as Tha Carter II, but who says we should expect to? If you are a hip-hop fan, isn't it intriguing and positive for the medium when one of the biggest names is hot again? Hasn't Wayne given us enough, especially given his absurd output of mixtapes during his prime? Are you somehow more of a "real" fan than me if you make it known how much you hated Tha Carter III?
But so much of that criticism is wrapped up in nebulous, individual experiences. Take another example, Kid Cudi's major-label debut Man on the Moon. Far from a classic album, this album is a classic to me because its themes – alienation, the loss of a parent, trying to substitute indifference for happiness –really resonated at the time of its release in 2009 (I was a freshman in college, and my mother had passed away 2 and a half years prior). While the general reception to the album was that it was inferior to Cudi's mixtapes, or only "had a few good songs" (a common, flattening review of many albums), I still love it. And I'm allowed to, even if I don't listen to it everyday.

We seek out enclaves of fandom so that we can feel a part of a community. But when the messages of the community overwhelmingly end up as the equivalent "you're not welcome here" (by deviating from fanatic dogma and enjoying the albums you "shouldn't", or criticizing the ones you "should"), or "remember how much better things used to be here" (because artist X hasn't made as good of an album as album Y in 10 years), it starts to feel like a bit of a drain. Instead of a community, we are left arguing among ourselves, like sectarians splitting hairs over an interpretation of our artistic gods. So much of modern fandom involves a strong initial take, which is typically subjected to a popular opinion revision that colors future opinions. Nobody thought Illmatic was a classic upon its release, but if you were to say today Nas has better albums, you would be widely dismissed (and wrong).
I like being the guy in the room whose favorite Michael Jackson album is Bad
On the contrary, debating the artistic merits of our favorite musicians and their work provides a fun insight into the fan psyche. I like being the guy in the room whose favorite Michael Jackson album is Bad and defending my stance. But ultimately, no one's convincing each other; fans argue how "good" the album is, instead of what it means to the listener and where they were in life when it was released or when they first heard it; these factors necessarily inform any review. No one's objective, no one owns the definitive review of a work of art, and furthermore no one can argue as much by comparing it to other works of art. "Personal preferences" can serve as a catch-all that encompasses any number of priorities for the reviewer – lived experiences, expectations, and tendency towards contrarianism, among others – so stop trying to prove that yours are the definitive guidepost.
Some of this is semantic – its quicker and easier to say that an album "sucked" than to say that the themes on it didn't match those in your life (and why). Separating what we feel to be objective about quality, and what we know subjective in our criteria for quality, proves a blurry exercise at best. But acknowledging as much may just be the first step towards understanding why other "fans" may feel differently.
5 For 5: From Blak Emoji's Kelsey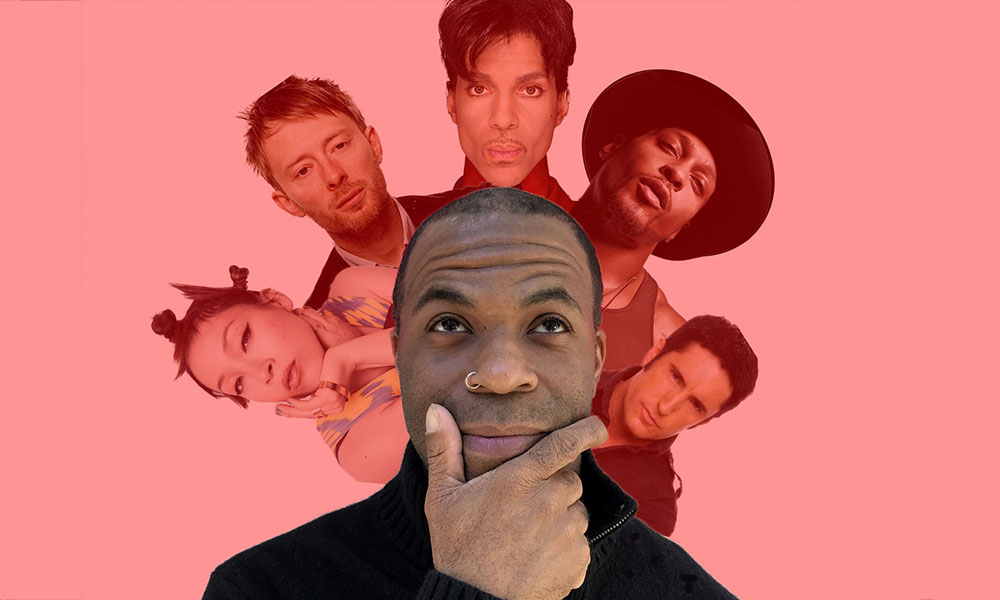 I caught Blak Emoji at Arlene's Grocery last year where their infectious electro-pop burned down the house. Their recently released album KUMI combines sexy synths with alt rock swagger and is sure to get your ass on the dance-floor.
When I asked singer and creative mastermind Kelsey about his influences, he obliged with 5 for 5 – five tracks each from five of his favorite artists.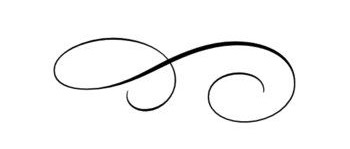 PRINCE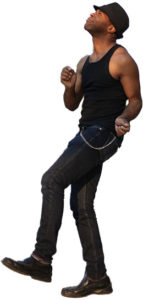 When Doves Cry  This is one of the best American pop songs with an avant-garde tinge I've ever heard. There's never been another song that sounds like this. Musically unique and lyrically brilliant. Mecca of pop songs and an incredible less is more composition. This still sounds like one of the most cutting edge song to ever top the pop chart.
Controversy  This is one of my top 5 dance songs. The vocal melody is so simple and catchy. There are so many instruments with melodies of their own bouncing off each other here. And somehow they don't get in the way of each other. The lyrics have this psychoanalytic and existential quality. He pulled that off in a dance song. One of the best electro funk songs you'll hear.
I Wanna Be Your Lover  Wow, one of my favorite falsetto performances hands down. Prince's vocal here is stellar. It's a clever dance pop song with an infectious hook and crooning soul. So perfect and classic.
The Ballad Of Dorothy Parker  I was floored first hearing this. It's like minimal avant funk. The lyrics paint a vivid, playful picture where you can practically see the weirdness of this relationship right before your eyes. Plus the drum programs and beats here are still creatively ahead of it's electro-funk time.
Condition Of The Heart  This album track doesn't get mentioned a lot but that doesn't matter. It's an eclectic ballad track for a rainy day, with those sweet ghost like keyboards. It so Prince! I miss this man. Learned so much from him musically, more than any other artist.
NINE INCH NAILS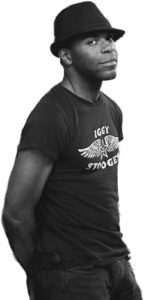 March Of The Pigs  Straight up bombastic industrial rock in a 7 meter. Classic crafted angst in less than 3 minutes. One of my all time favorite NIN songs. It makes me feel better. It's aggressive but so much fun.
All The Love In The World  I think this is one of Trent's most beautiful pieces. It almost has a dub reggae quality to it. He sounds so revealing and broken here and it's so great! Then the last part of the song with the 4 on the 4 beat with those chords and vocal build up! Trent has a unique style of writing surprises that always work.
The Fragile  Sonically next level minimalism and then later cinematic. The hook here sticks in your head in the best way. "I won't let you fall apart" is such a great, catchy uplifting chorus. But it kicks ass at the same time.
Even Deeper  Another track with that sonic brilliance from the same album of the previous title track song. The chorus here, again so infectious. Dr. Dre does a great job here assisting on the beats.
Echoplex  This chorus right here! The guitars sound so raw and cool. And that BEAT tho! I wish I wrote this song. Another one of my favorite NIN choruses lyrically and melody wise over those unpredictable dark chords.
RADIOHEAD
Airbag  If I play this song I have to play it at least 5 times in a row. I can't even begin to describe how incredible this song is. Sonic and hooky brilliance!
Everything In Its Right Place  Ah, I LOVE the chords in this song. Like major keys don't sound this warm and mysterious. This is like a hypnotic mantra personally. I never get tired of this one.
Planet Telex  Another album opener with a bang like Airbag (and Everything In Its Right Place, sensing a theme here). Same deal with the incredible melody, chords and broken pocket processed drums. They make the simple sound so complex yet catchy. That chorus…
Separator  Yet another with the beautiful melodies and beats. Thom sounds like he's floating here. Calm, yet soulful in his own way. Love the way it builds. The perfect night driving song. Like perfect. Can we give a shout out to Jonny Greenwood please?
True Love Waits  This song is one of their most beautiful, it brings me to tears, It's such a revealing, clever love song, like the one that says what you want to say in a poetic way. The piano changes are hauntingly heavenly. I prefer the new studio version of this one. This song is what love is to me.
LITTLE DRAGON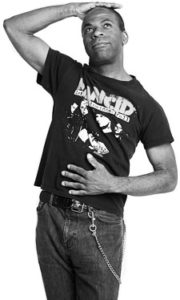 Infinite Love  I heard this song a few times when it was released on the downlow and had trouble getting an MP3 of it then. Erik the drummer was nice enough to send this to me (sweet dude). It's probably in my top 3 Little Dragon songs. I love everything about this electro chill track. This B side should've have ended up on an album. It's too friggin' good!
Turn Left  This keyboard melody (and later vocal) drives the whole song. Awesome catchy, quirky electro pop soul track. This was the first Little Dragon song I fell in love with. Yukimi oozes effortless soul.
Blinking Pigs  Was hooked on this song from first listen. It's one of Little Dragon's best electro soul pop songs in my opinion.
Pretty Girls  I love the verse melody so much and the sound of the keyboards and programs here. Such a great track.
Underbart  I love the sound of this one so much. Brilliant electro pop piece with Yukimi's angelic vocals and infectious chorus. The video is killer too.
D'ANGELO
Shit Damn Motherfucker  This is the one I go back to most on this debut album. I love how it's so smooth and chill yet the lyrics could have been in a Johnny Cash song.
Playa Playa  One of my favorite basslines. You'll never get it out of your head. This tune is so pocket funky and the vocals are just killin'. All musicians should study this tune, especially when it comes to space. Pino and Questlove lay it down hard AF here!!
One Mo Gin  I'm floored by the laidback hypnotic groove, classic soul and lyrics of this tune. So behind the beat but dead on. Brilliant track that's vivid. Again, this bassline! Damn Pino (Palladino).
1000 Deaths  This was a surprise for me. D goes psychedelic acid funk rock here. It's almost Funkadelic-like with a Sly Stone vibe, heavy rock and hard funk. Try not to bob your head to this political funk rock banger.
Another Life  The arrangements, rhythm section and damn, this song is like a wedding song. It's a beautiful, definitive love song for ages. Love the vocals arrangements and D's classic soul adlibs at the end.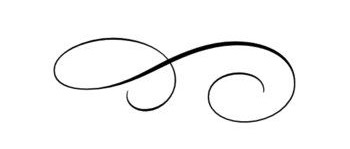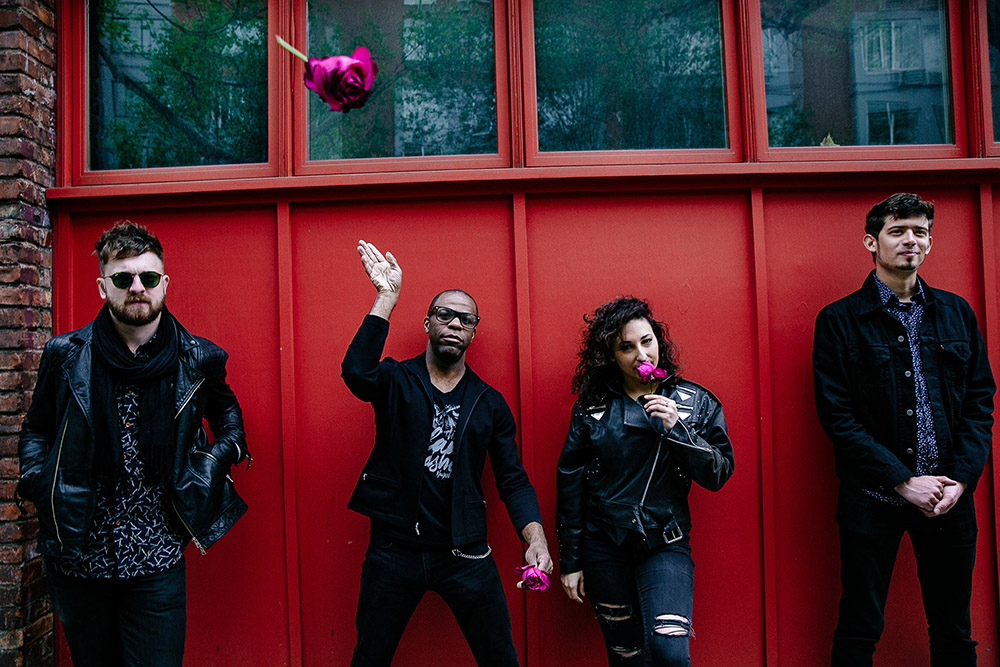 Kelsey plays solo at Rockwood Music Hall on March 24th, and with the full band on April 19th at Nublu. Make sure to check out Blak Emoji's new record KUMI by clicking the image below.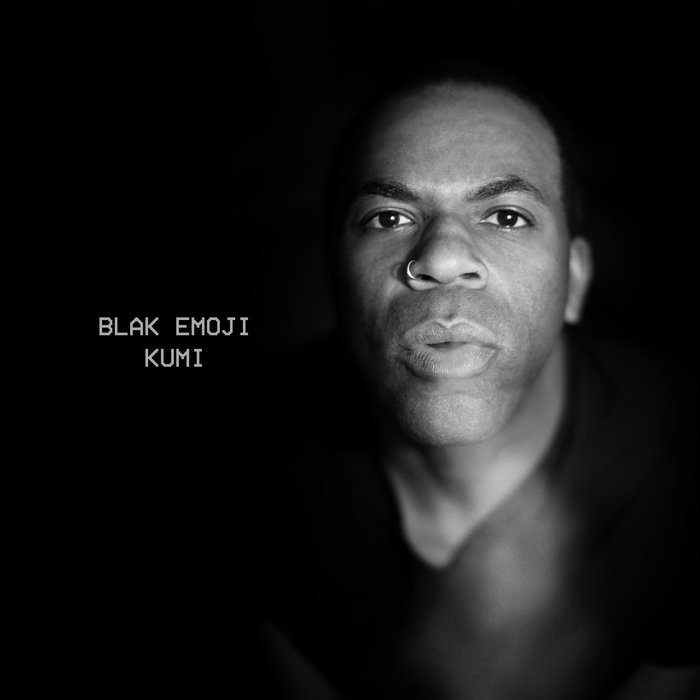 2 CHAINZ – RAP OR GO TO THE LEAGUE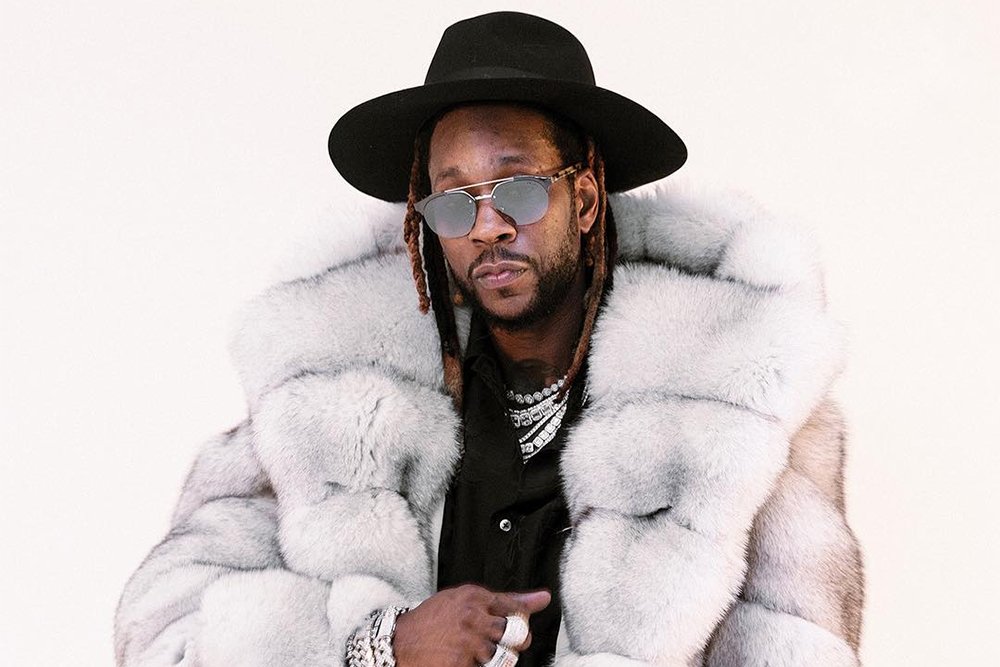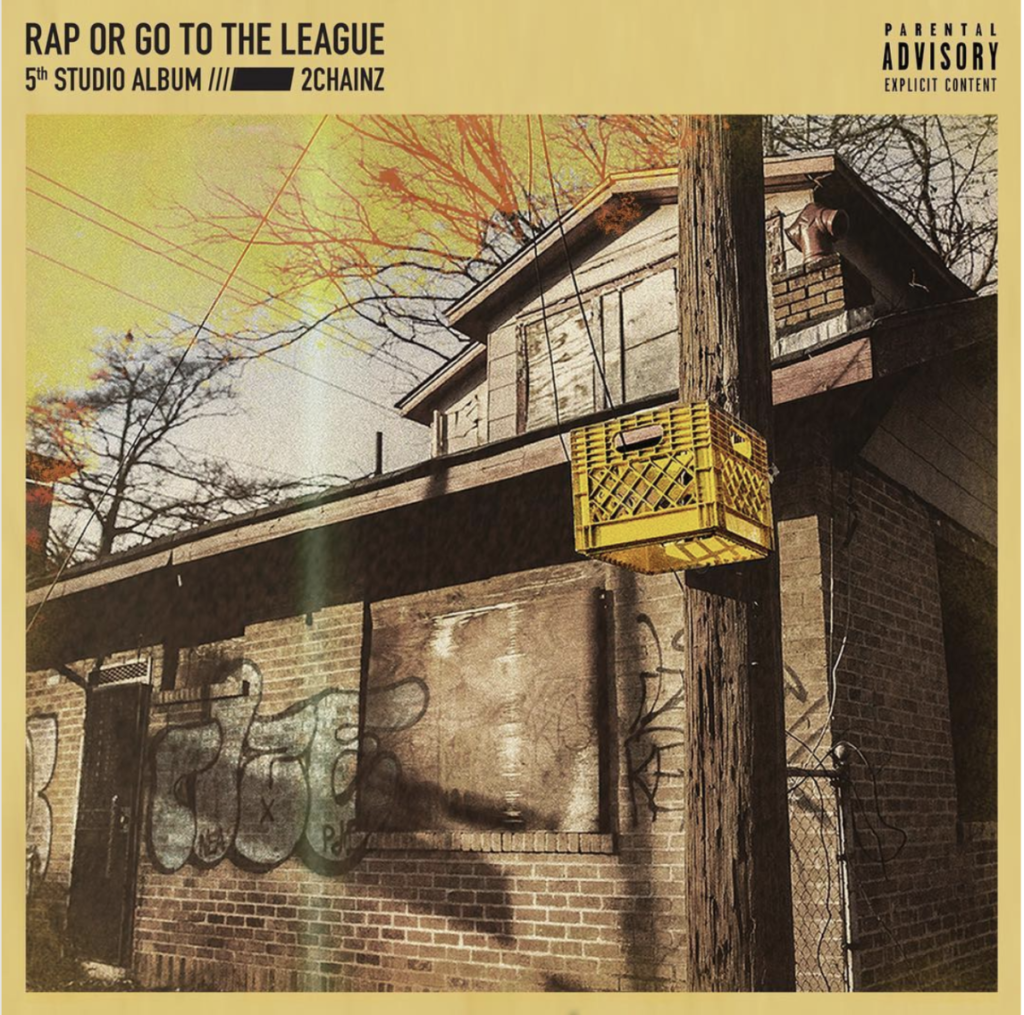 Rap or Go to the League is as consistent as the executive producer's (Lebron James) career.  2 Chainz and his team go hard in the paint from the opening tip to the last shot. The song and flow called on "Forgiven ft. Marsha Ambrosius" to set things off lets you know exactly what you're in for.
This well thought out project illustrates the growth of one of the more colorful ballers in the rap game. He effortlessly controls the pace from track to track with a variety of teammates.  Whether he's turning up the intensity with Kendrick Lamar on "Momma I Hit A Lick" or running the three man weave with Lil Wayne and E40 on 2 Dollar Bill, his handle stays tight.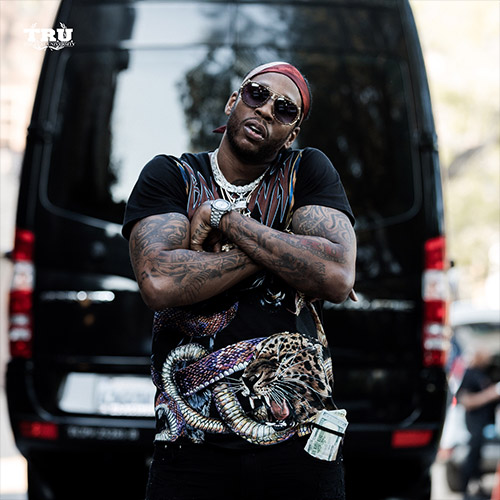 As much as this is a team effort, when his number is called to go create… he creates. Listen to him go nut on the Dead Presidents inspired beat "I Said Me"  and the soon to be anthem "NCAA".
2 Chainz and his team go hard in the paint from the opening tip to the last shot
There's no exhibition game to be found here! The all star team assembled took this to heart and showed out. Check out the Amerie summer street ball classic moves Ariana Grande mesmerizes the crowd with on "Rule The World" .
This is an album where you can go Steph Curry style and just toss it up by pressing play or hitting shuffle. Wherever it lands you're bound to score with ease. So strap up your kicks, put on your head phones and head to the court! March Madness has officially begun and 2 Chainz got ball!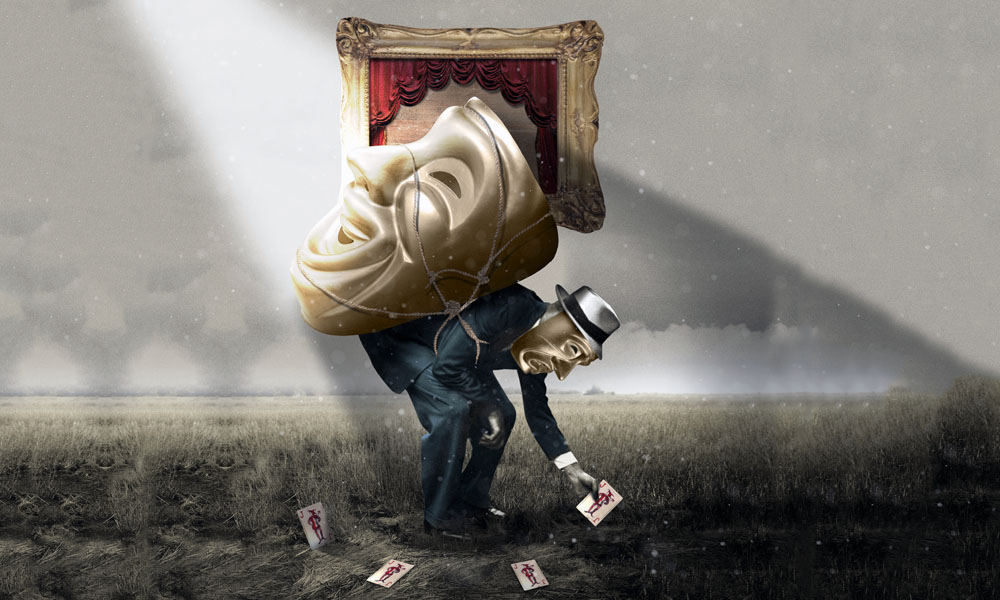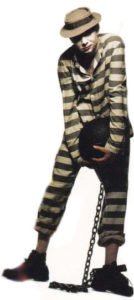 Singer/songwriter, composer, and pianist Joe Jackson brought his remarkable backing band to New York's Town Hall for two nights last week, showcasing four decades of Jackson's prodigious discography. Longtime bassist Graham Maby, rock solid drummer Doug Yowell, and guitarist extraordinaire Teddy Kumpel owned the stage as they ran through old and new tunes with dexterity and finesse.
I've seen a Joe Jackson concert or two in my day, but this is the first time I heard him do a faithful take on "Steppin' Out." Joe usually chooses to deconstruct that song live, slowing it down and replacing its new-wave beating heart with actual soul. At Town Hall, Jackson went so far as to drag out the original drum machine used on that tune, and the band played along gleefully.
They tore into Joe's past with ferocious takes on "One More Time," "Sunday Papers," "I'm the Man," and "Got the Time." They grooved appropriately to classics like "Breaking Us in Two," and "Is She Really Going Out with Him," but also made time for deeper cuts like "My House" and "Stranger Than Fiction" from 1991's underrated Laughter & Lust. 
Not one to rest on his laurels, the show also featured plenty of songs from his excellent new record Fool, with exquisite takes on "Fabulously Absolute," "Dave," "Strange Land," "Big Black Cloud," and the haunting "Alchemy."
The band pulled a few covers from the magic hat, including Steely Dan's "King of the World" and a take on The Beatles "Rain" where Joe changed all the chords. Classic Joe.