Sensible Fanaticism : A Happy Medium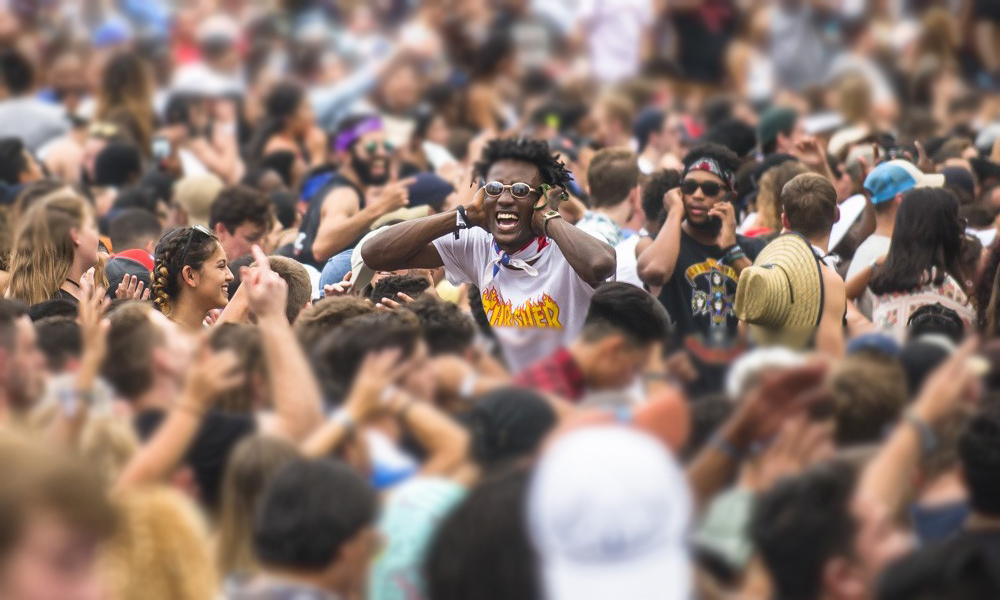 Perhaps this serves more as a critique of criticism itself, rather than fandom, but the end result is that being a fan – in this case of hip-hop, but really of any modern art form – can be a tiring, if not confounding experience.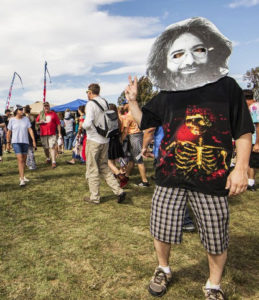 Years ago, my brother once coined a term that stuck with me – "the Grateful Dead effect." This occurs, he explained, when the irritating antics of a particular fan base obscures the enjoyment of that which they are fans. In the eponymous example, Grateful Dead fans or "Deadheads," are so deeply invested in the culture that they have created – categorizing every bootleg live performance, comparing version of deep tracks, referring to "Jerry" and "Phil" – that it makes being a casual fan, who may not want to associate with Deadhead culture, something of a challenge.
In the past, the "Grateful Dead effect" felt limited to institutions with notoriously fervent supporters – Phish, Beyonce, or Kiss may come to mind – but it now seems to provide the standard. Recently, I have noticed this effect more and more as fandom itself has become a sort of proving ground, not unlike music, film, sports, or any other entertainment that breeds fans in the first place. While the term "fandom" once connoted support, it now connotes ownership and having the last word.
Fandom itself has become a sort of proving ground.
The word "fan" abbreviates "fanatic," which is defined as "a person with an extreme and uncritical enthusiasm or zeal, as in religion or politics." This is a telling definition, since it seems to exclude fans of artists. The "uncritical" aspect in the definition typically applies more to politics, sports teams, or religions, and fans of a particular artist or medium have a right to be critical. And while the "uncritical enthusiasm" may apply to the likes of Deadheads or the Beyhive, for most other artists – who never reached a comparable level of adulation from fans, music critics, or both – so-called "fans" often serve as the most critical constituency there is.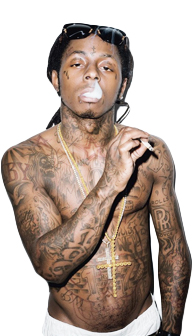 This thought started after a modest discussion regarding Lil Wayne's Carter V. When I commented to friends that I was excited to hear the album, albeit with no expectations, it spiraled into a flurry of familiar, yet irrelevant, takes: "Lil' Wayne hasn't made any good music in 13 years," "Carter III sucked and was too radio-friendly," and so forth. (Worth noting is that the commentary around Carter III – that the artist "sold-out" and "traded their sound for more radio play", implying that the artist went downhill after gaining popularity – felt oddly parallel to that of Metallica's self-titled Black Album, which I also enjoy.)
Initially, this seemed to reflect the current attitude around music criticism and particularly hip-hop; it feels like every new release is either heaped with effusive praise (Kendrick Lamar, Travis Scott), or is derided for failing to live up to prior works by that same artist (e.g. "'Ye' is not as good as Graduation, and therefore unworthy of any attention). But ultimately, these feel more like phases of the same cycle, rather than distinct critical views. We bestow legend status upon performers who tap into the zeitgeist, only to dismiss them totally once they fail to take us to the same fevered heights. After all, is it so hard to imagine that in 10 years we'll be dismissing Kendrick Lamar's latest effort as "not as good as DAMN?"
Perhaps this serves more as a critique of criticism itself, rather than fandom, but the end result is that being a fan – in this case of hip-hop, but really of any modern art form – can be a tiring, if not confounding experience. While fandom should be about trying to understand or relate to an artist's work, it now concerns ownership of their output and the narrative around it.  Instead, one is left to defend their choices in art, as if there is some measure of objectivity to what's "good" and what's not. We know that we probably won't enjoy Tha Carter V as much as Tha Carter II, but who says we should expect to? If you are a hip-hop fan, isn't it intriguing and positive for the medium when one of the biggest names is hot again? Hasn't Wayne given us enough, especially given his absurd output of mixtapes during his prime? Are you somehow more of a "real" fan than me if you make it known how much you hated Tha Carter III?
But so much of that criticism is wrapped up in nebulous, individual experiences. Take another example, Kid Cudi's major-label debut Man on the Moon. Far from a classic album, this album is a classic to me because its themes – alienation, the loss of a parent, trying to substitute indifference for happiness –really resonated at the time of its release in 2009 (I was a freshman in college, and my mother had passed away 2 and a half years prior). While the general reception to the album was that it was inferior to Cudi's mixtapes, or only "had a few good songs" (a common, flattening review of many albums), I still love it. And I'm allowed to, even if I don't listen to it everyday.

We seek out enclaves of fandom so that we can feel a part of a community. But when the messages of the community overwhelmingly end up as the equivalent "you're not welcome here" (by deviating from fanatic dogma and enjoying the albums you "shouldn't", or criticizing the ones you "should"), or "remember how much better things used to be here" (because artist X hasn't made as good of an album as album Y in 10 years), it starts to feel like a bit of a drain. Instead of a community, we are left arguing among ourselves, like sectarians splitting hairs over an interpretation of our artistic gods. So much of modern fandom involves a strong initial take, which is typically subjected to a popular opinion revision that colors future opinions. Nobody thought Illmatic was a classic upon its release, but if you were to say today Nas has better albums, you would be widely dismissed (and wrong).
I like being the guy in the room whose favorite Michael Jackson album is Bad
On the contrary, debating the artistic merits of our favorite musicians and their work provides a fun insight into the fan psyche. I like being the guy in the room whose favorite Michael Jackson album is Bad and defending my stance. But ultimately, no one's convincing each other; fans argue how "good" the album is, instead of what it means to the listener and where they were in life when it was released or when they first heard it; these factors necessarily inform any review. No one's objective, no one owns the definitive review of a work of art, and furthermore no one can argue as much by comparing it to other works of art. "Personal preferences" can serve as a catch-all that encompasses any number of priorities for the reviewer – lived experiences, expectations, and tendency towards contrarianism, among others – so stop trying to prove that yours are the definitive guidepost.
Some of this is semantic – its quicker and easier to say that an album "sucked" than to say that the themes on it didn't match those in your life (and why). Separating what we feel to be objective about quality, and what we know subjective in our criteria for quality, proves a blurry exercise at best. But acknowledging as much may just be the first step towards understanding why other "fans" may feel differently.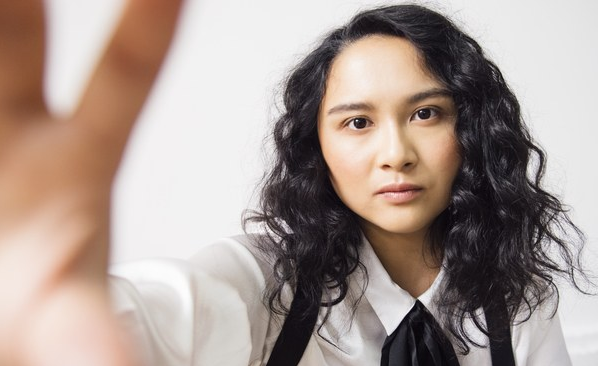 Melina Duterte releases Anak Ko later this month, the follow up to her bedroom pop classic Everybody Works. She's released three videos in advance and you can check them out below.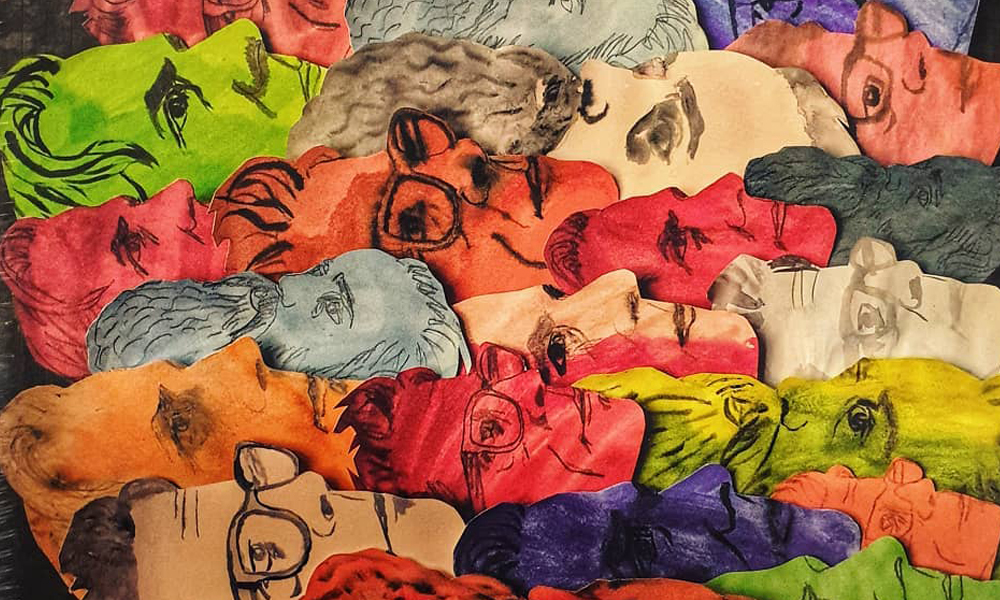 Calexico and Iron & Wine haven't made a record together since the In the Reins EP in 2005.  This month, Sam Beam, Joey Burns, and John Convertino have released their long overdue follow up, Years to Burn – eight beautiful tracks pleasantly far-removed from what passes for folk/country these days. I caught them at Celebrate Brooklyn a few weeks ago and dug them despite being surrounded by chatty Brooklynites.
What are other folks saying?
Social Media Forces the Youth to Push Bubble Gum Music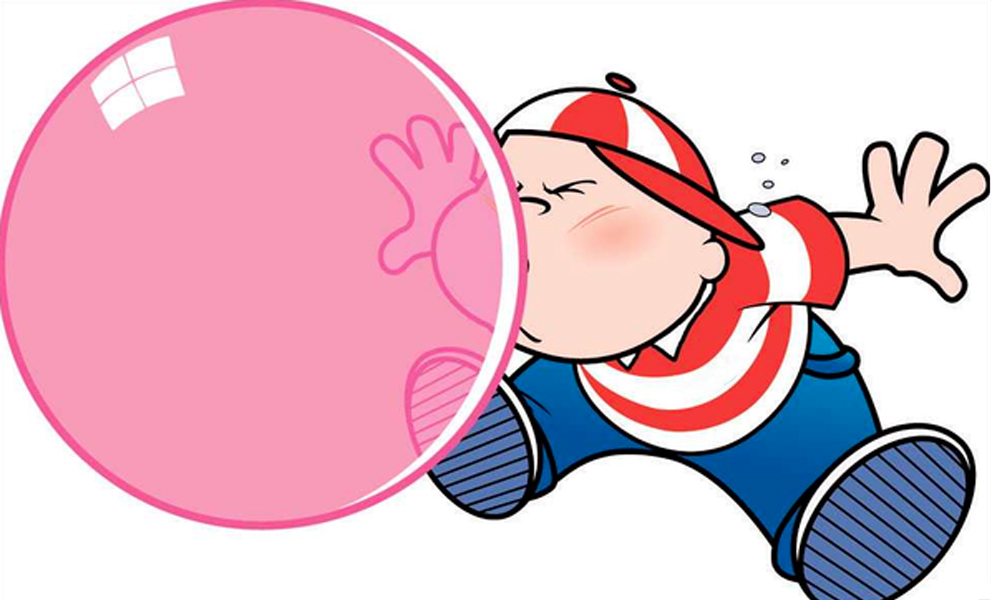 Like the setting of the sun, older generations have routinely criticized music of the now. However, something feels different in 2019 with this, "conversion to criticism," happening at a more rapid pace than ever before. In theory, as a 27-year-old, I really shouldn't be writing this article, right? I should be totally ingrained into the nucleus of the music being popularized today by America's youth, and to be honest, until recently, I have been. In the ether of facebook comments, during the last year or so, I've defended new school artists, the likes of Lil Pump. But I'm sorry, I'm waving my own metaphoric white flag. I can't take it anymore.
The breaking point for me has catalyzed from the viral smash hit songs that have speeded into popular culture like comets within the last few years. The song "Mo Bamba," for example, where did that even come from? I've literally never in my life heard of the artist behind the song, Sheck Wes, but damn, that song somehow took over my entire existence in the summer of 2017… And I have no idea how!
OK, before this becomes another guy rambling on about how bad the youth's taste in music is, I want to tap on the brakes. I'm not actually blaming the kids… Na, not at all. It's not their fault. It's the fault of social media. I'm pointing the finger at the likes of Instagram, Snapchat, Tik Tok, Facebook, etc. The universe these platforms create force these kids to gravitate towards bubble gum music.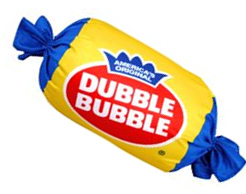 Let me clarify what I mean by bubble gum music. You probably are picturing some pop star with bleached blonde hair and dark blue eye-shadow, but this term transcends genre and the likes of Britney Spears. To me, bubble gum music is music that reflects the exact experience of chomping down on a big wad of Dubble Bubble; extremely tasty, almost too tasty, like instant cavity tasty, but after maybe 35 seconds you're ready to spit it out. This Dubble Bubble experience mirrors the exact formula that launches a song into the viral stratosphere; uber-catchiness, mindless easy to remember and repeat chorus' that you'll grow sick of in a matter of days.
Social media has altered the very nature of how kids interact. We can all see this happening. There is already scholarly research delving into how social media affects young people. We observe how it shapes their social lives, their mental state, but I haven't noticed anyone talking about is how it's affecting their music.
Think about it, you're 17, you and all your friends spend all day sending each other funny videos and pictures on Snapchat. You chat all day on Instagram, tagging each other in videos and memes you think will make everyone in your friend group laugh. Oh, and there's this catchy song soaring around the internet too, so of course you tag all your friends in it. Then you send them all a video of you dancing and singing along to it. They all send response snaps with the catchy, viral song bumping in the background. Pure Dubble Bubble. The angsty teen sitting in their room, alone, listening to CDs, cassettes, records, hell, even an iTunes library circa 2007 isn't really a thing anymore. That angsty teen used to be a cliche, but soon we'll be taking our kids to the Guggenheim to see a live action "Untitled" exhibit of a teenage girl, alone in a room, placing CDs into a boombox.
Let's just go ahead and open the Pandora's box that is the viral dance challenge. The internet dance challenge phenomenon is the definition of a bubble gum music factory. For those who aren't familiar with a dance challenge, an easy to do dance becomes associated with a certain song. People film themselves doing said dance with said catchy song playing in the background. Then millions of people do the exact same thing, post it on their respective social media, and boom you've got yourself a viral dance challenge. Two examples of recent big time dance challenges were, The Mannequin Challenge and The Harlem Shake. Now do not get me wrong, I love a good dance challenge. I really don't know of anyone who enjoys doing goofy dances to catchy music more than me, but not for a song every other week! We used to get some space between dance crazes. Even in the 2000s, we had a four year gap between the two biggest hip-hop dance videos "Crank That" by Soulja Boy, released in 2007, and "Teach Me How to Dougie" by Cali Swag District (2011).
The other big issue with viral dance challenges is they often take songs that are actually good, and scar them on your auditory cortex. Take Drake's 2018 summer smash, "In My Feelings." It's a quality song that features a succulent piano intro on the music video version of the song, fire interlude vocals by the Miami female rap duo City Girls, and thoughtful samples from New Orleans rappers Magnolia Shorty and Lil Wayne. The song bumps, there is no denying it. But the song became a viral dance challenge and we all began to shut it off immediately whenever it came on the radio or our Spotify playlist. "In My Feelings" should have been a song with legs. A song we jammed to for a long time to come, a potential hip-hop banger classic. But social media killed it.
Migos' 2016 song "Bad and Boujee" is another example of social media hurting a good thing. The song became an internet sensation after viral memes and videos accompanied it's release. We began to hear the song everywhere, over and over again. Because people were so over-saturated by "Bad and Boujee" the masses didn't take time to really listen to and appreciate the album that hosted the song "Culture" which was actually a fine piece of work. That's sad. Social media is pushing repetitiveness to unhealthy levels.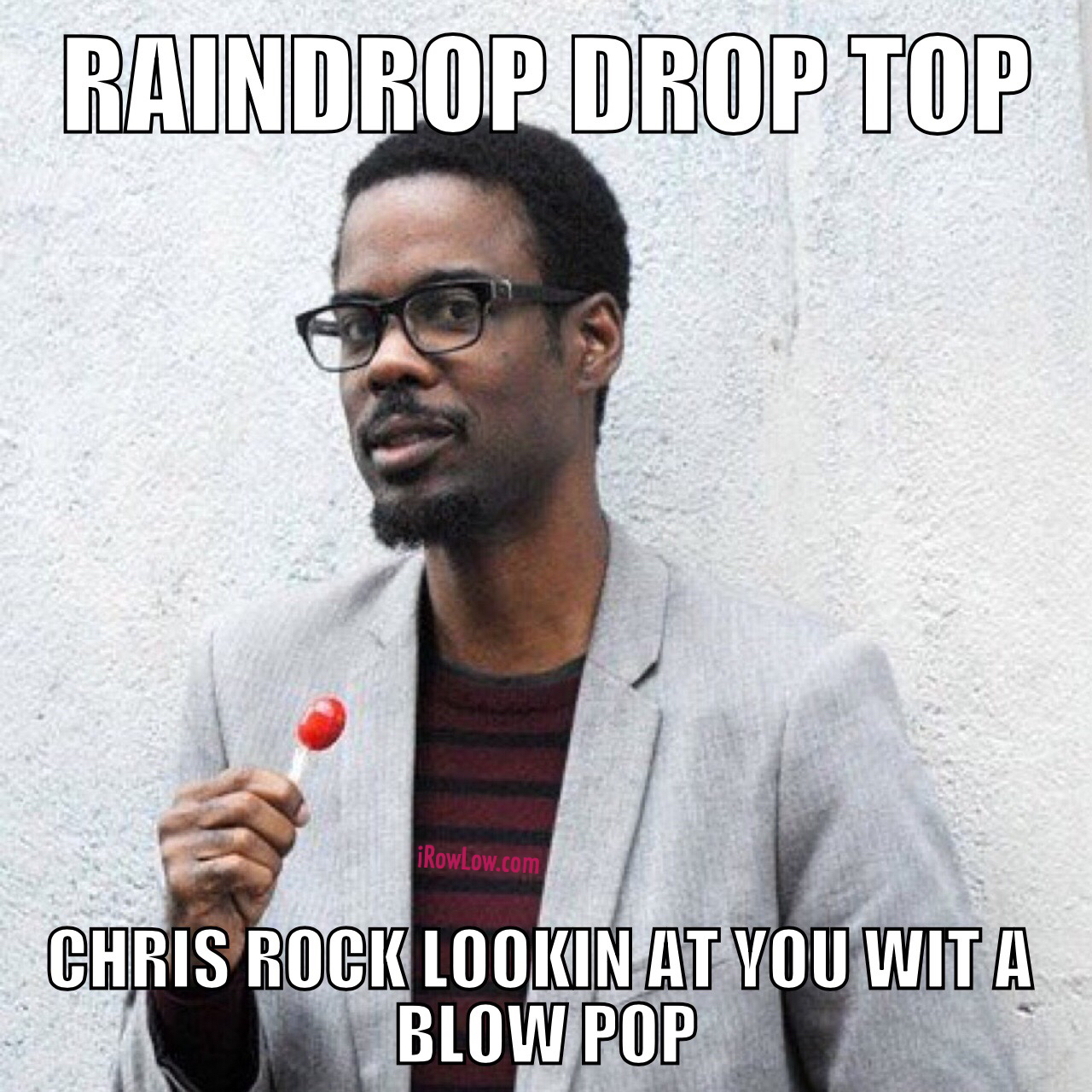 The scary thing is that musicians and music executives have caught onto the massive impact social media is having on music. Music lives and dies on streaming in 2019, and social media often drives those streams. Making an album, which is usually a fuller and more nuanced piece of art, is becoming obsolete because one song can now make you more money than an entire album. Consider, for example, Sheck Wes' debut album Mudboy which had on it his smash hit discussed above, "Mo Bamba." The entire album minus "Mo Bamba" (13 songs combined) currently have 365,404,069 less plays than "Mo Bamba" (one song). "Mo Bamba" has 441,869,712 plays while all 13 other songs combined only have 76,465,643. CNBC estimates that Spotify pays out about $.006 per stream. That means Sheck Wes/his record company made about $450,000 from the 13 other songs on the album and about $2.6 million for just one song, "Mo Bamba." This single ruling music culture wasn't even the norm 10 years ago when record companies wanted you to buy full albums on iTunes because the .99 cent singles didn't match the profit from people purchasing full albums. And obviously, during the vinyl and CD era, albums were king. Record companies are beginning to structure their entire business model off of viral songs. So by the looks of it, we can only expect these trends to intensify and the music to become subjugated even more by the bubble gum model.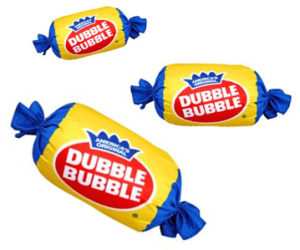 Let me make clear that I'm as conflicted as anyone. I'm not saying I don't like these viral songs or artists. The songs are catchy. Is there talent in creating a catchy song, of course. I think a lot of these artists are really talented. I'm just saying, overall, the releases aren't great pieces of music. And that's fine. There is a space for that type of entertainment and I consume it and enjoy it. The problem arises when, everywhere you look, every piece of music is an attempt to mimic the viral song structure. The songs are being forced and modeled by a the social media market, and the songs that are sticking, more often than not, are the songs that mean nothing.
Now… please excuse me as I go listen to "Old Town Road" and make a dance video to it on my Instagram.