Daniel Ortiz Rants on: Hereditary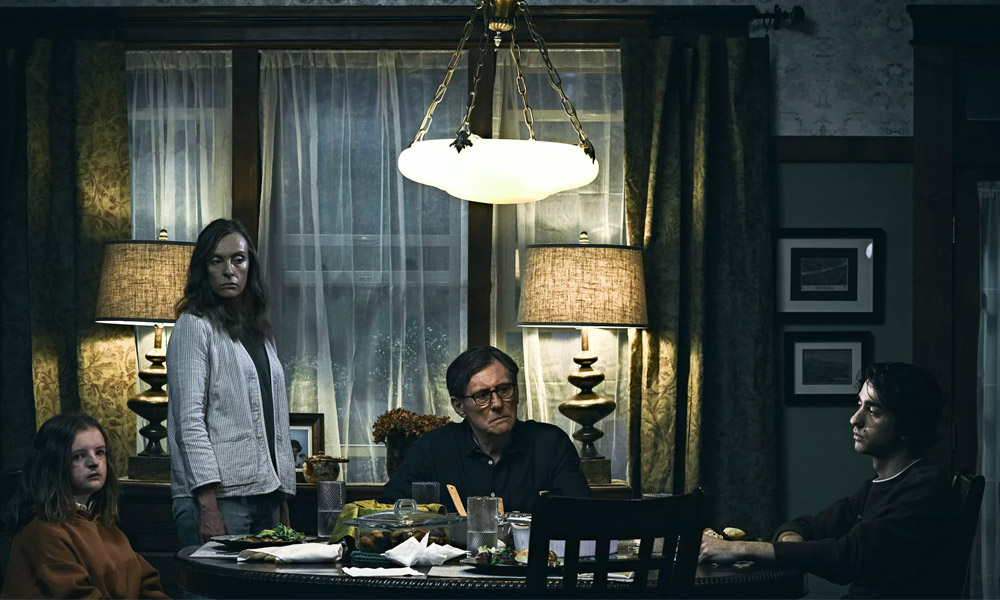 After the matriarch passes away, a grieving family is haunted by tragic and disturbing occurrences, and begin to unravel dark secrets.
When I originally saw the trailer for this film I knew what to expect. This wasn't going to be the run-of-the-mill horror movie that would rely on underdeveloped characters and cheap jump scares. This was going to be a horror thriller that would deal with family trauma and absolute weirdness. I hate to pat myself on the back, but I was right!
Hereditary deals with the downward spiral of a family and their tumultuous experiences after the death of their grandmother. They all try to cope with past and present events in their own way which ends up driving them further into a bizarre rabbit hole.
A lot of people loved the movie, but I have to admit I was split. The first, and probably biggest problem I had with the film was the continuous slow pace. I truly appreciate a movie that's a slow burn because I understand the necessity to build up characters and/or an environment to help fully grasp the context of the story, but this was a bit too slow. Even when something major would happen, I expected the pace to pick up a little, but often it went back into the comforts of the slow burn. I found too much of a gap between the development of the story and actually seeing something happen.
"I found too much of a gap between the development of the story and actually seeing something happen."
I will say there was some creepy and disturbing imagery in this film, and some things that transpired that I was actually shocked happened. I was completely caught off guard by a specific scene that I thought would be the catalyst for a very dark turn, and even though things did get bizarre, it did drag between these moments.
My favorite character was Charlie, the young teenager played by Milly Shapiro. She managed to tread the line between totally creepy kid, and someone that you actually felt sorry for. It was never exactly specified what was wrong with her, but it played an intricate part in her dichotomy.
Anything else I say will be diving too deep into the film so I will leave it at this.
Overall Grade: C+
I felt there were enough good elements for me not to hate it, but the slow movement was sometimes too damn cumbersome. Also, this movie will have you talking about it after. Most of it was piecing together some of the confusing symbolism, and the rest was trying to understand why certain things were being done. I feel that the general audience is going to enjoy those elements or are going to find it to be the most frustrating part of the movie. If you like the pace of Rosemary's Baby or The Exorcist, you will love this. If you're looking for The Conjuring or Annabelle, you probably won't.
Hereditary
Mystery, Horror, Drama
June 2018
Director: Ari Aster
Palm star Media
2 hours 7 minutes
IMDB reference click here

White Right: Meeting the Enemy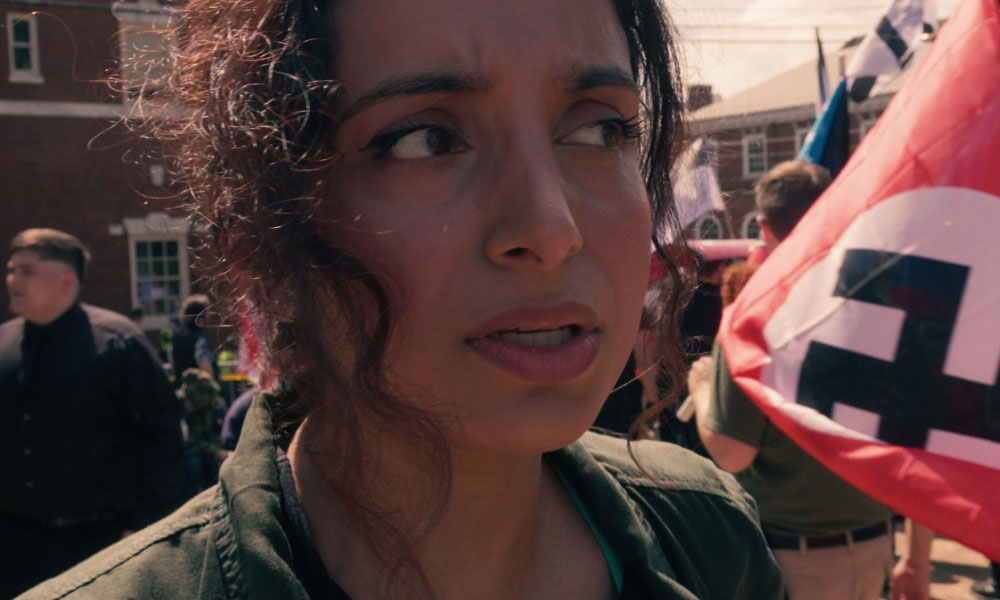 Deeyah Khan puts herself in real jeopardy in White Right: Meeting the Enemy, confronting the whitest rightest supremacists and Neo-Nazis with the oldest trick in the book; she becomes their first friend of color. No shit. You'll be amazed as Deeyah proves racism is born from miseducation and a total lack of experience.  Sure, not everyone becomes a believer in the end, but you sure will.
Ray Romano's Dad Comedy Hits Home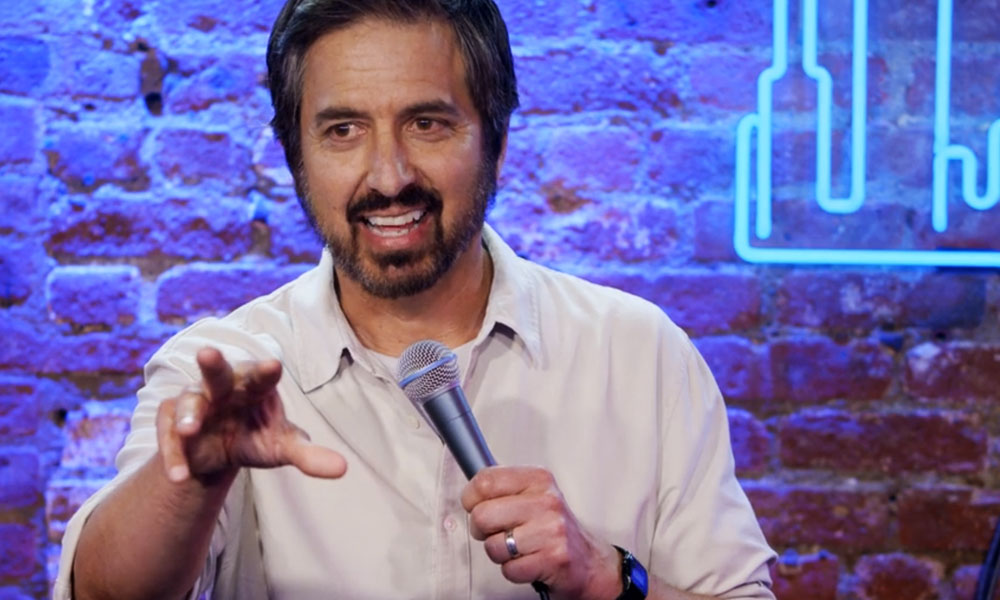 For his latest Netflix special, comedian Ray Romano returns to the Comedy Cellar doing two surprise gigs for unsuspecting fans. 
Roma: Return of the Auteur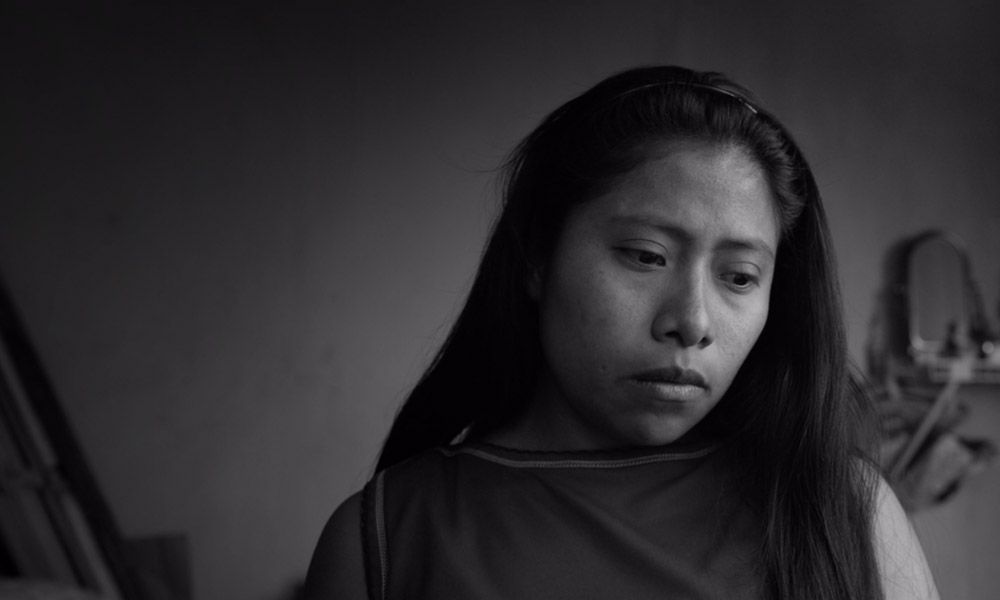 Alfonso Cuarón's Roma is easy on the eyes yet sometimes hard to watch, which is a credit to the Director and that connection he creates between viewer and heroine – in this case Cleo, the family maid and emotional heartbeat of the film. We love and sympathize with Cleo immediately. There's no way she's making it to the end unscathed.
Cleo is part of the family, yet could be fired any minute for, say, not cleaning up after the dog the day Dad leaves the family forever. That uneasy precipice between acceptance and utility has made her a warrior that handles each situation with a compassion lacking in the noxious men around her.  She's the Marge Gundersen of Mexico City – insofar as she spends much of the film pregnant, making all the right moves within a world where the options are questionable.
Cuarón does more with silence than most do with tons of exposition and editing. There's a reason he's the only person to be nominated for Best Director and Best Cinematographer in the same year.
Like some of the 1969 sci-fi movie Marooned referenced within the film, Roma moves at a snail's pace – allowing the story to seep into being rather than seem forced upon you. Underlying anxieties of race and toxic masculinity bubble beneath the surface, tethering the zeitgeist of 1971 Mexico City to the here and now.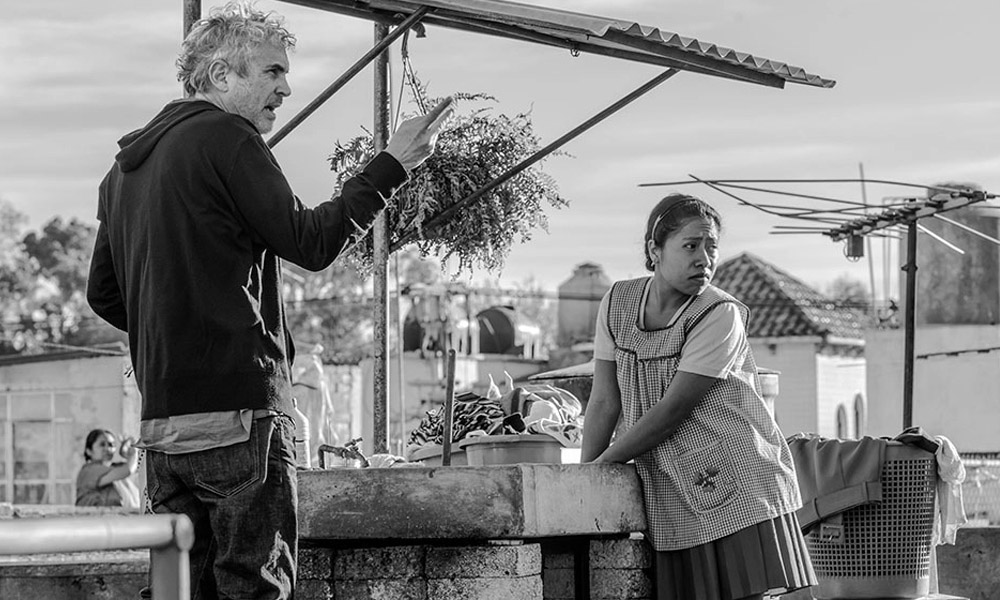 What Yalitza Aparicio brings to the role of Cleo is astounding. She has an unassuming charm yet commands the screen. A masterfully presented scene of Cleo in labor does something few films ever do: get me to suspend my disbelief. I'm always hyper-aware that there's a sound guy holding a boom mic off camera and a slew of crew itching for craft services. It's a curse that keeps me from enjoying movies like most folks do. But there are moments in Roma when I forgot I was watching people pretend. It's a great trick if you can pull it off, and Roma does so with grace.
Roma (2018)

2h 15min | Drama | 21 November 2018 (USA)

Summary:

A year in the life of a middle-class family's maid in Mexico City in the early 1970s.

Countries: Mexico, USALanguages: Spanish, North American Indian, English, Norwegian, Japanese, German, French