Weedfest a.k.a The Sweet Cheeba 16 #420 Friendly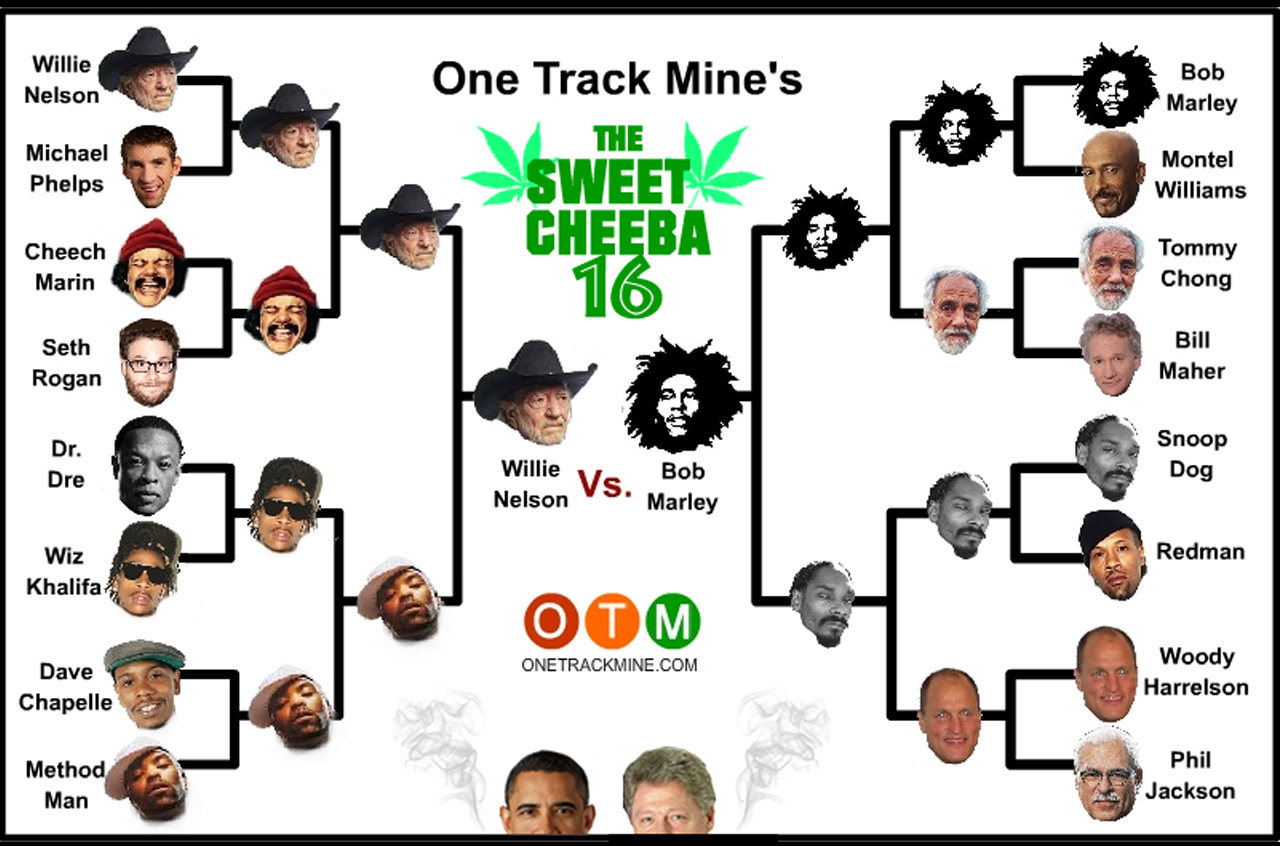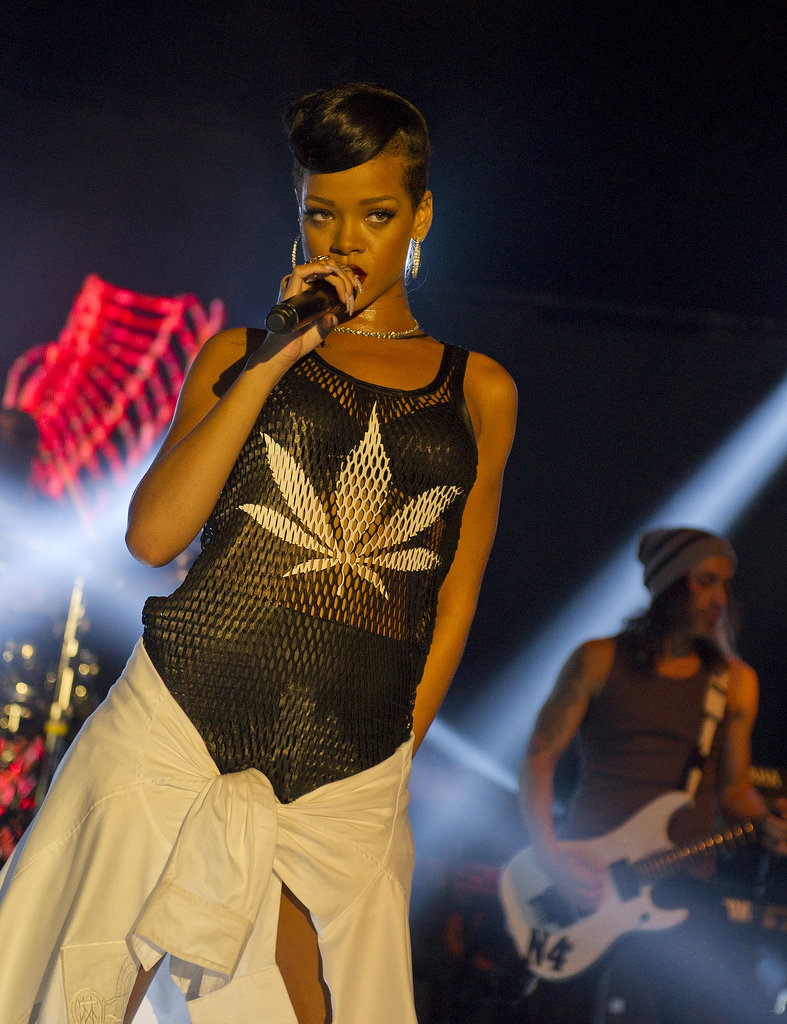 Welcome to the N.C Double Haze's Sweet Cheeba 16!
It's another glorious 4/20 and the weather's perfect for a pot smoke-off. I'm your host, Bent Must-Burger alongside Spark Kellog (Frosted Flakes after I spark the blunt). It's been a grueling tournament this year and we've seen several early round upsets. No one expected Both Presidents Bill Clinton and Barack Obama to have been eliminated so early.
It was also shocking to witness Rhianna single-handedly eliminate the entire NFL, NBA, and leave Matthew McConaughey dazed and confused (high Rhianna). Once she came up against Bob Marley in the Caribbean Conference, however, it was a forgone conclusion she wouldn't make it out awake. Maybe next year Rhi Rhi (bye Rhianna).
Judging was based on three criteria; Advocacy, Usage and Over-usage.
Let's review the contestants and how we arrived at the main event; Willie Nelson vs. Bob "Iron Lion" Marley!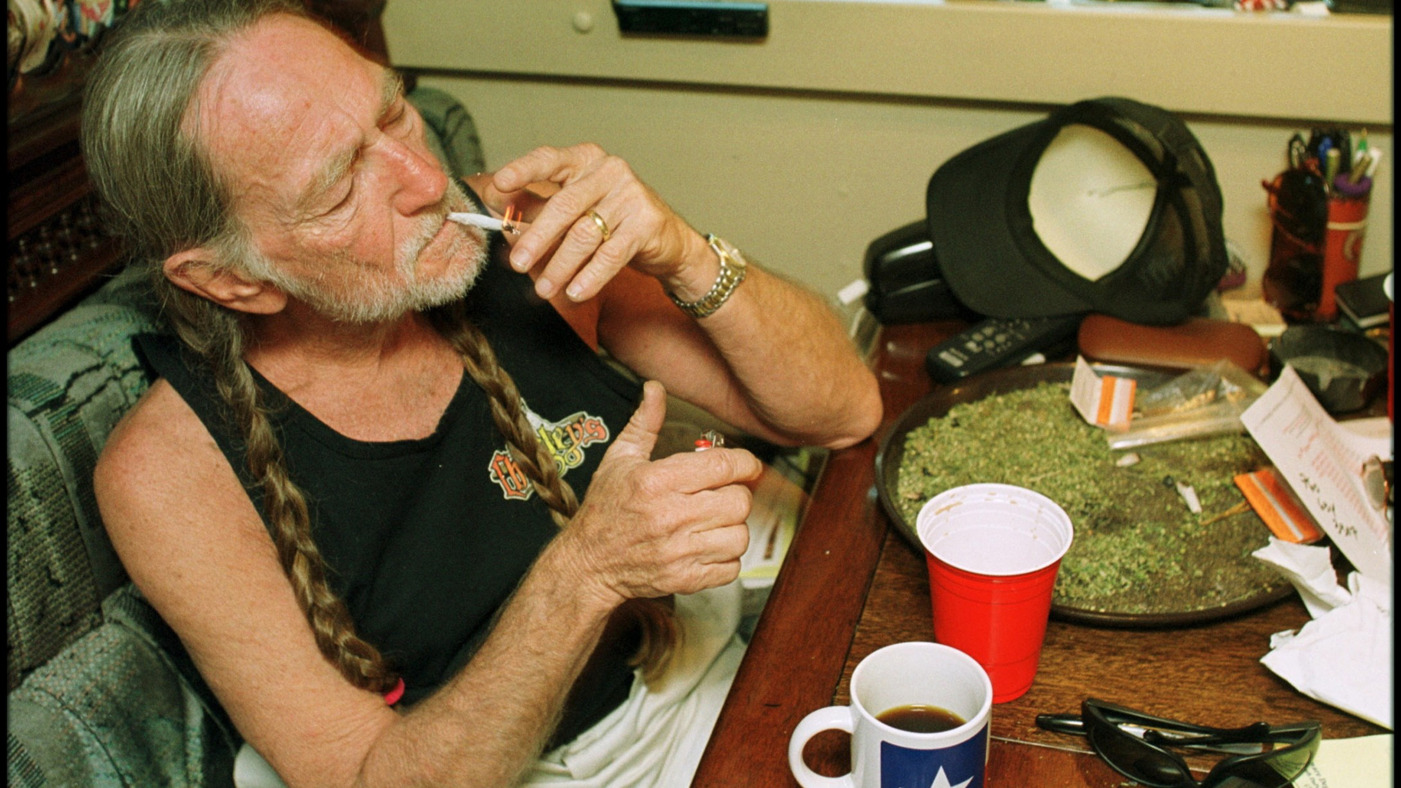 Willie Nelson
a.k.a On The Roach Again
Maybe the oldest living pot smoker in the contest, Willie has gone to battle on several occasions advocating for the legalization of marijuana and even has plans to launch his own brand of weed along with dispensaries. 
Hailing from Texas, USA, Willie is High-ly favored in this contest and has taken home the Golden Bong several years prior. Willie has worked his way through this competitive field and is currently matched up against Bob Marley for the championship.
---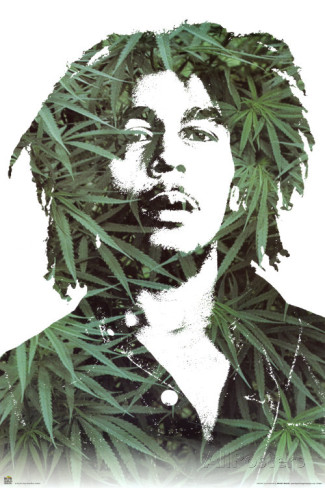 Bob Marley
a.k.a The Iron Lion
Although ranked #2 worldwide, the honorable Robert Nester Marley may be the original pop icon for cannabis.
Hailing from Kingston Jamaica, the legendary musician and social activist is also world renowned for burning it down, and whose namesake is 100% synonymous with weed. If there were ever a Mount Smokemore, Bob Marley would certainly be the first image captured in granite. I feel sorry for whoever has to chisel all those dreads into stone though.
---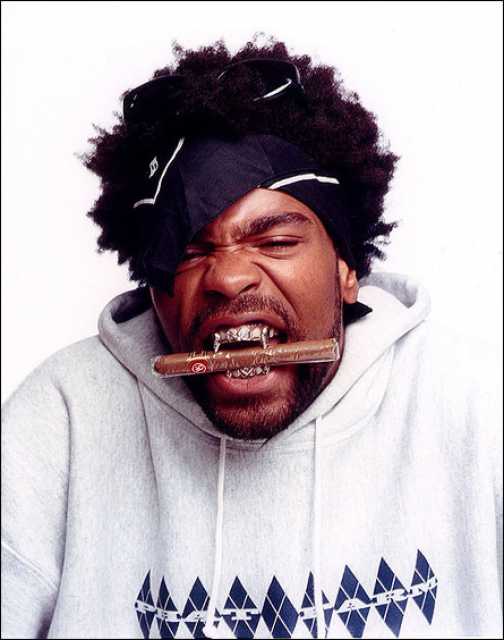 Method Man
a.k.a "The Iron Lung"
Method Man has been a longtime cheeba ambassador for decades. 1/9th of the Legendary Wu Tang Clan, the Ticallian Stallion, with movies like How High and multiple references as well as exploits with his pot partner in crime Redman is certainly nothing to f*ck with! Johnny Blaze has made it to the finals several times but was dealt a fatal blow against Hurricane Willie this year in the semi finals.
---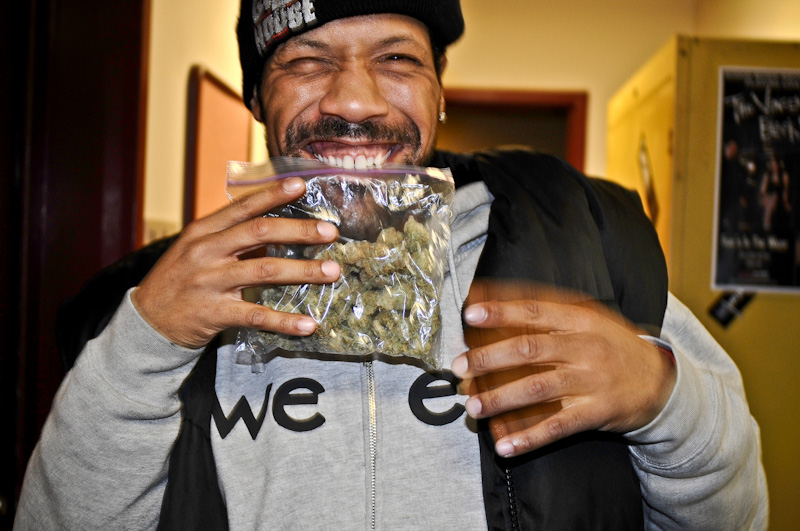 Redman
a.k.a Redman
Reggie Noble's namesake is a testament to his sworn dedication to burning it down. Hailing from Brick City, New Jeruz, a.k.a New Jersey, and with stoner rite of passage films like How High and songs like "How to Roll a Blunt," Redman has certainly earned his reputation among the greats and is a formidable opponent to be reckoned with. I have never seen Redman not high, and if you think you have, it's probably because you were stoned off your ass. Red, unfortunately, had the misfortune of going against Snoop D-O-Double-G this year which brought about a tough and early exit for the Funk Dr. Spock. We're certain Red will recover from this and be back again next year… or in a few hours depending on how long he naps.
---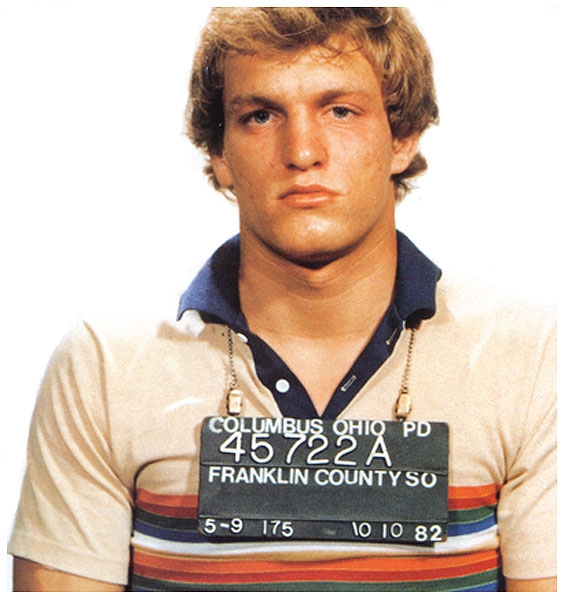 Woody Harrelson
a.k.a. Hempty Hemp
Originally from Texas, USA, Woody is the consummate stoner and has been a staunch advocate for the legalization of marijuana and hemp. Woody has served a hard 20 minutes in jail for his advocacy and has been on a song with Ziggy Marley which makes him a 4 star general through contact high with Marley DNA. Woody made short work of the Zen Master in this years competition. This natural born smoker, however, was no match for Uncle Snoop and was ousted shortly thereafter.
---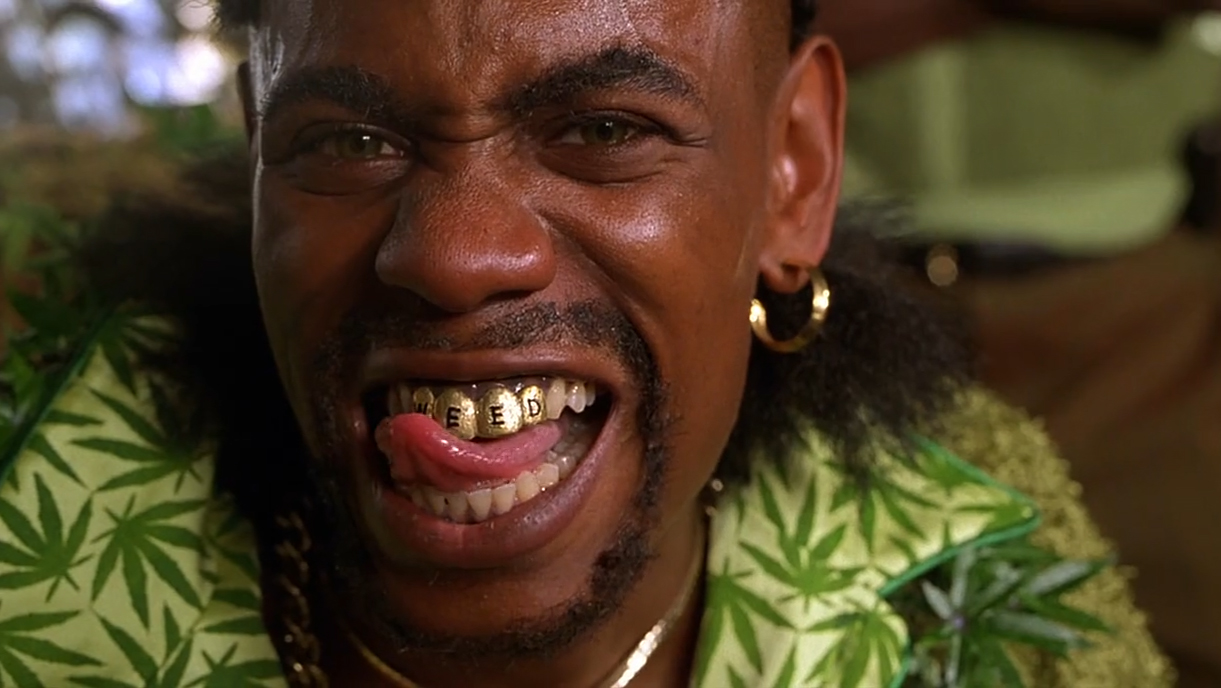 Dave Chapelle
a.k.a Sir Smokea Lot
You know what's funnier than Dave Chapelle? Dave Chapelle on weed! The star of the consummate Gen X required cheeba cinema Half Baked and The Chapelle Show has clearly acknowledged his penchant for pot. He breezed through the opening rounds but was forced to withdraw during his match-up against Method Man as a result of injury. Dave suffers from a rare disease that causes THC build up around the spinal column. This ailment required emergency backiotomy surgery which cost 50 million dollars and can only be performed in South Africa. Feel better Dave!
---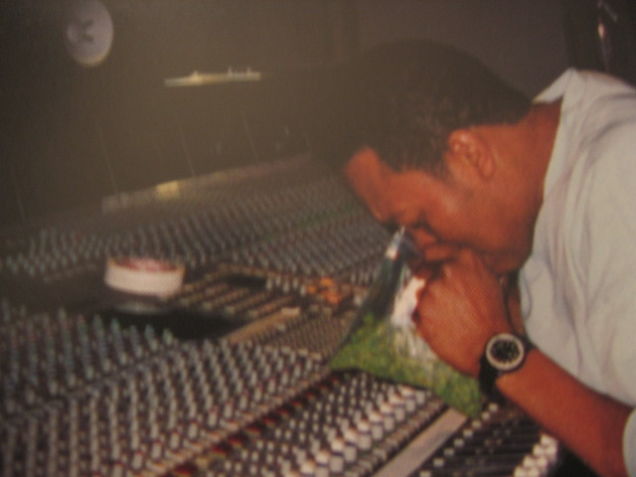 Dr. Dre
a.k.a. Doctor Haze
Super Producer of classics like The Chronic and The Chronic 2001, The good doctor has provided the soundtrack for many a smoke session worldwide. From the introduction of Snoop Dogg, to commonly used phrases like the aforementioned chronic, and anthems like Kush, Dre has certainly done his part to further the agenda.
Although controversy has emerged that the good doctor may never have smoked, we find it hard to believe that anyone who worked with Snoop Dogg on a daily basis can legally claim they've never smoked. The good doctor was dealt a speedy exit by the Golden Child Wiz Khalifa. Dre has since constructed a billion dollar training facility and has vowed that next year Wiz will be beat by Dre.
---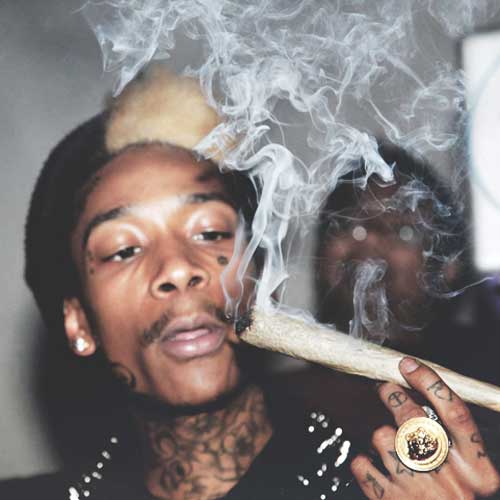 Wiz Khalifa
a.k.a. The Golden Child
The recent emergence of Wiz Khalifa has certainly had O.Gs standing up and taking notice. So much so that Uncle Snoop basically adopted Wiz as his lost long son and collaborated on an album (High School) and multiple songs as well. With album titles like Rolling Papers and consistent mentions of usage, Wiz is the marijuana equivalent of Lebron James and has the talent to one day be one of the greatest of all time. This year however, experience beat youth and Meth took Wiz out with the never before seen "Reverse Roach." A legendary smoking technique that just has to be seen to be believed. Don't feel bad Wiz,  this is a Shaolin master after all. See ya next year.
---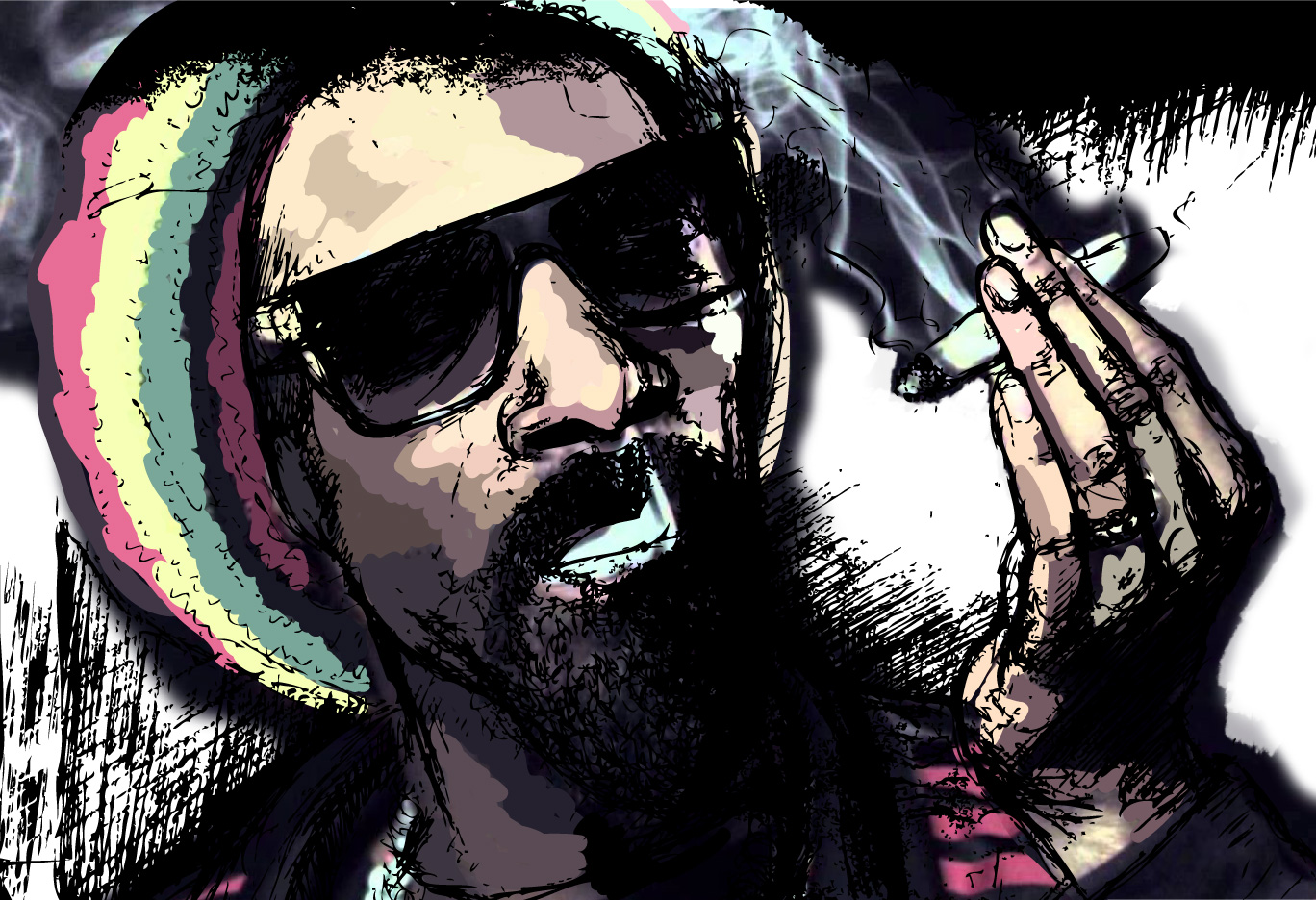 Snoop Dogg
a.k.a Uncle Snoop
Hailing from Long Beach California, Snoop is a living brand ambassador for cannabis worldwide. Snoop smokes enough for 2 Snoops. It is rumored that Snoop is made of 20 percent marijuana, making him the first living joint in human history. After eliminating Redman and Woody Harrelson, Snoop came up against the "Bob Father." Unfortunately, Snoop Lion was no match for Iron Lion and was defeated in a world record breaking 72 hour nonstop bong hit.
---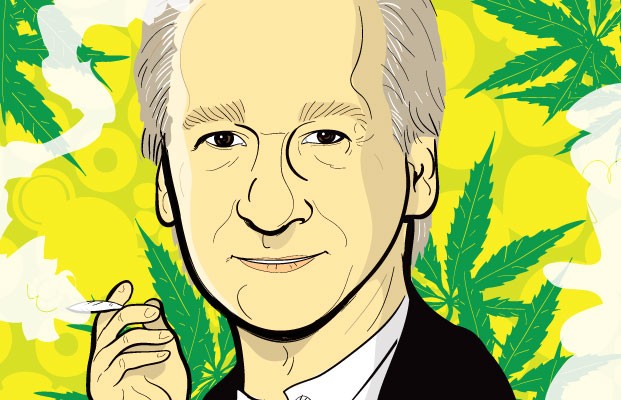 Bill Maher
a.k.a Mad Maher the Weed Warrior
Forever the consummate advocate, Real time with Bill Maher host Bill Maher has certainly made his feelings well known for Mary Jane. As much as Bill advocates and smokes the 'dro, however, it is tough to imagine him making it past Tommy "Big Bong" Chong. Advantage Chong.
---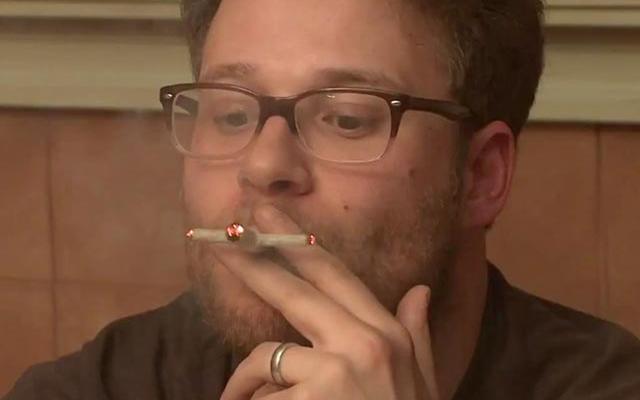 Seth Rogen
a.k.a The Eye of the Jew
Seems like every movie Seth has ever been in has involved some sort of pot smokage from Pineapple Express to This Is The End. Seth never misses an opportunity to put somethin' in the air, but he didn't stand a chance against Cheech Marin and EMT were required to revive him after their match up. In fact, it was almost the end for the actor/writer/comedian. Seth is currently on a steady diet of Skittles and crab rangoons and is expected to make a speedy recovery.
---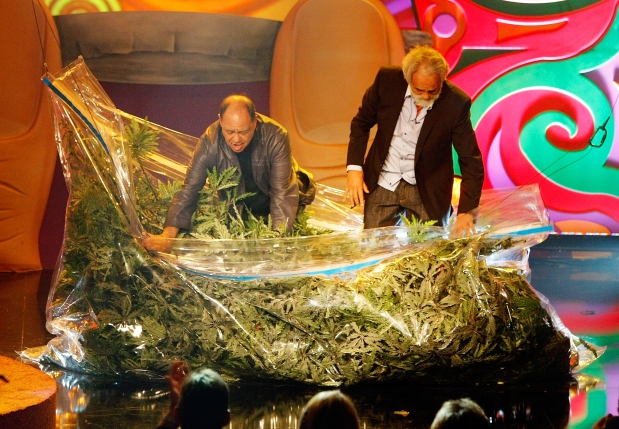 Cheech Marin
One half of legendary stoner duo Cheech and Chong, Cheech Marin will certainly be a major problem in this competition. Born in East L.A and with multiple films dedicated to toking up, Cheech withstood a valiant effort from Seth Rogen to advance but would eventually and literally get smoked by Willie Nelson in a freak accident in the next round. R.I.P Cheech.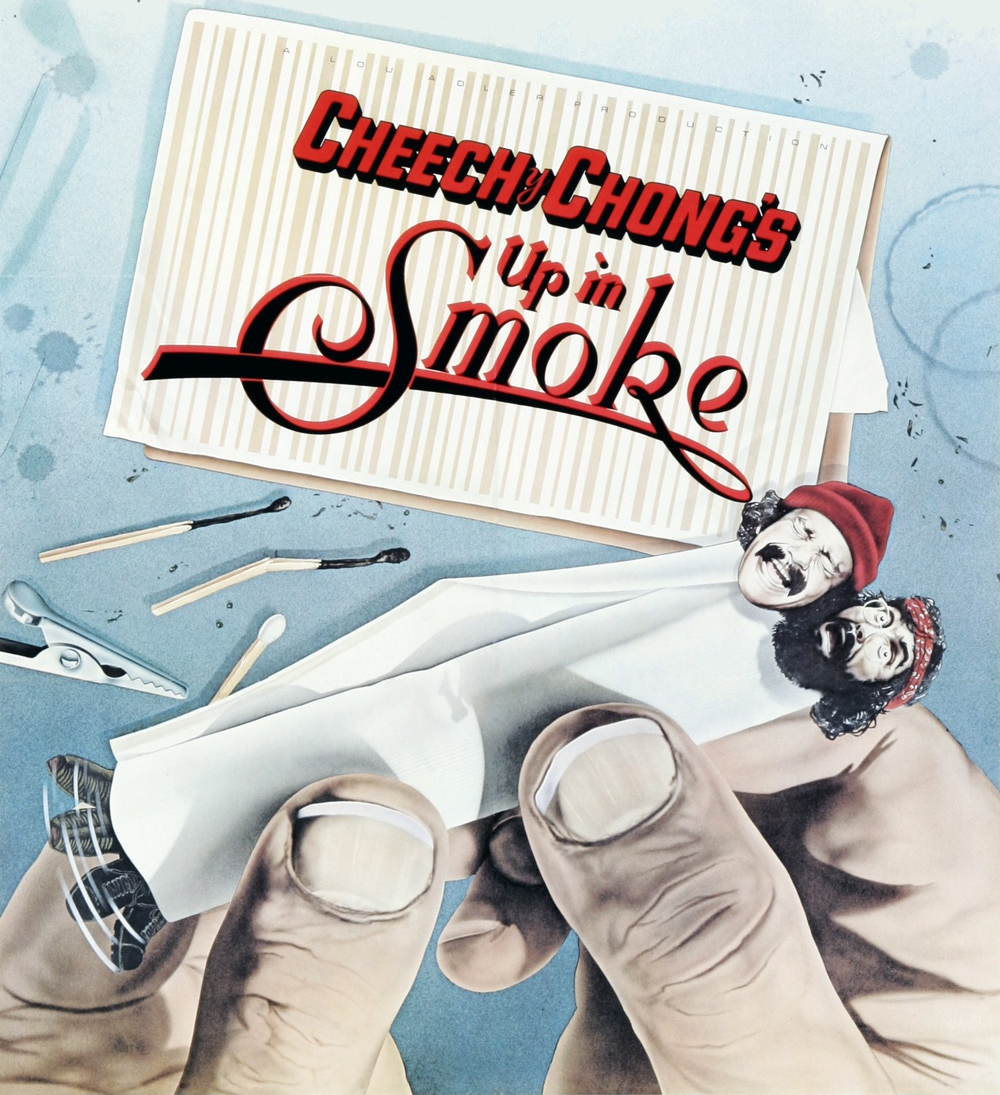 ---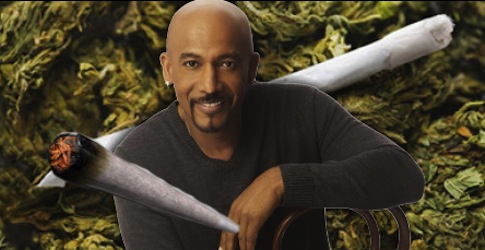 Montell Williams
a.k.a Semper High
Former Marine, television talk show host and pitchman, Montel Williams has taken his advocacy for marijuana legalization all the way to Congress, primarily for the the health benefits as a result of his Multiple Sclerosis. Although under suspicion for juicing with the Nutri-Bullet, Montel would prove no match for Bob Marley this year.  He was ousted and in currently under investigation for financing Cheetos purchases with Payday Loans at 420% interest.
---
Tommy "Big Bong" Chong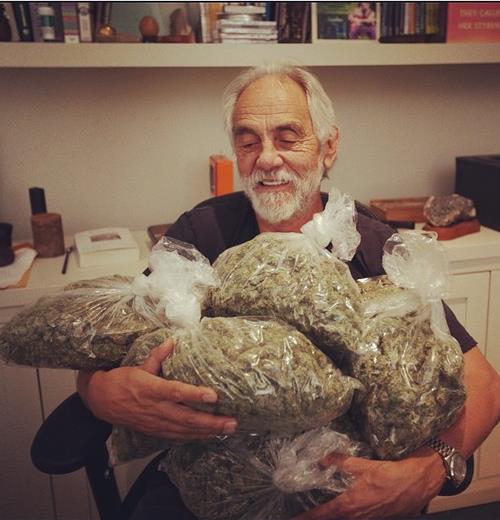 The second half of legendary stoner duo Cheech and Chong, Tommy Chong is one of the original bad boys of bud. This cannabis consuming Canadian was convicted on one count of conspiracy and co-celebrity cellmate with the Wolf of Wall street ("C" what I did there?)
Chong made mincemeat of Maher but Marley manhandled him mercilessly to put an end to any more movement (or alliterations).
---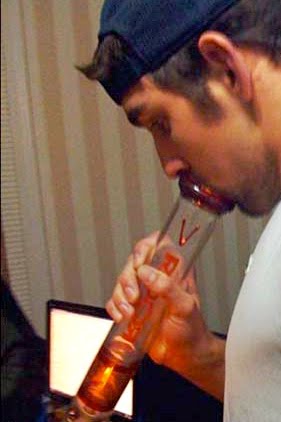 Michael Phelps
a.k.a the Golden Lung
Who knew this 22 time Olympic medalist was also a fan of the of the chronic (and we don't mean Dr. Dre's album).
With the lung capacity of a beluga whale and images of bong usage surfacing online, it's amazing that any normal human would stand a fair chance against this tour de force. Unfortunately for Phelps, he wasn't going up against a normal human this year. Mike went up against the doobie deity that is Willie Nelson, hence his early exit from the competition. Better luck next year. Now back to practice. "Stroke…Stroke…Smoke…Smoke…Smoke…"
---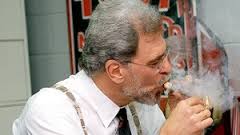 Phil Jackson
a.k.a the Zen Master
After admission of pot usage during his years as an NBA player, and rumors of Dr. Phil Good getting it in with Dr. Jerry Buss during his time as the coach of the Lakers, it's no surprise Phil made it to the Sweet 16. Anyone that has had to deal with the egos of Michael Jordan, Kobe Bryant and most recently being the GM of the Knicks, clearly requires the stickiest of icky to manage his sanity. We're almost certain his intake has gone up this year dealing with the biggest ego in sports (Knicks owner, Jim Dolan). Unfortunately for Phil, Woody Harrelson would take no mercy on the elderly and he dispatched Phil in the the opening round – proving once again that although everyone loves Uncle Phil, it's hard to beat a Woody.
---
So here we are! Down to the last two. One shining moment! Bob vs. Willie. We know who we think should win, but we want your opinion so let us know!
See you next year!! Afro Man, take us out!
SideBar: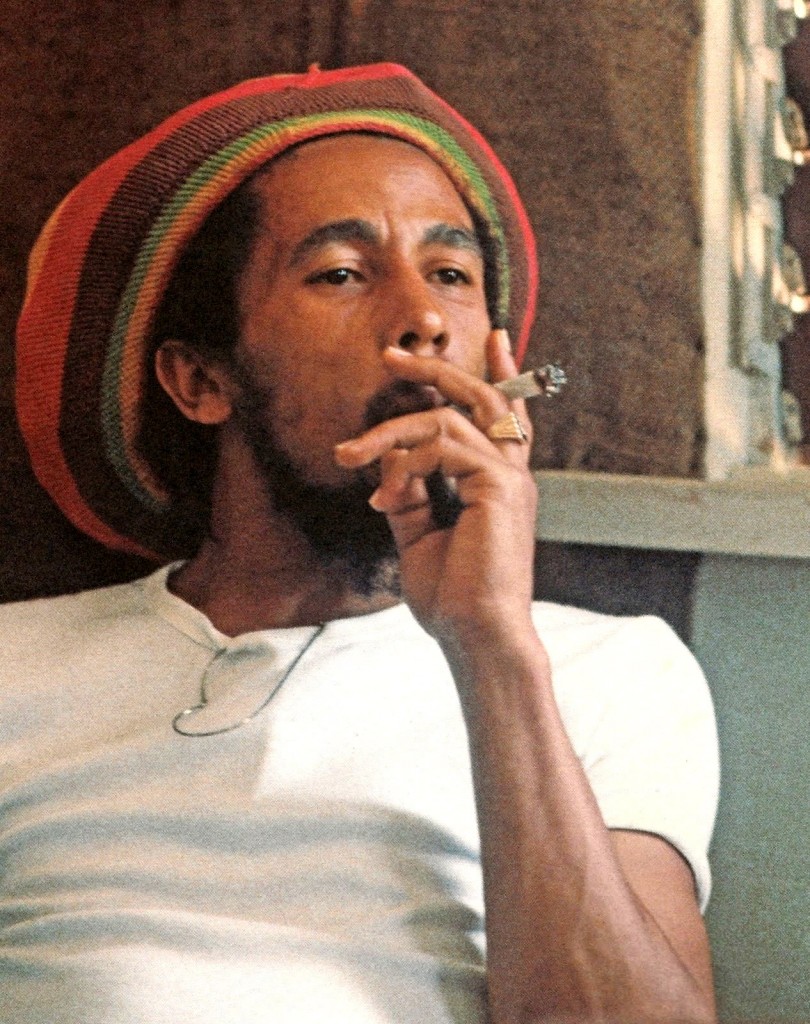 SideBar Complete!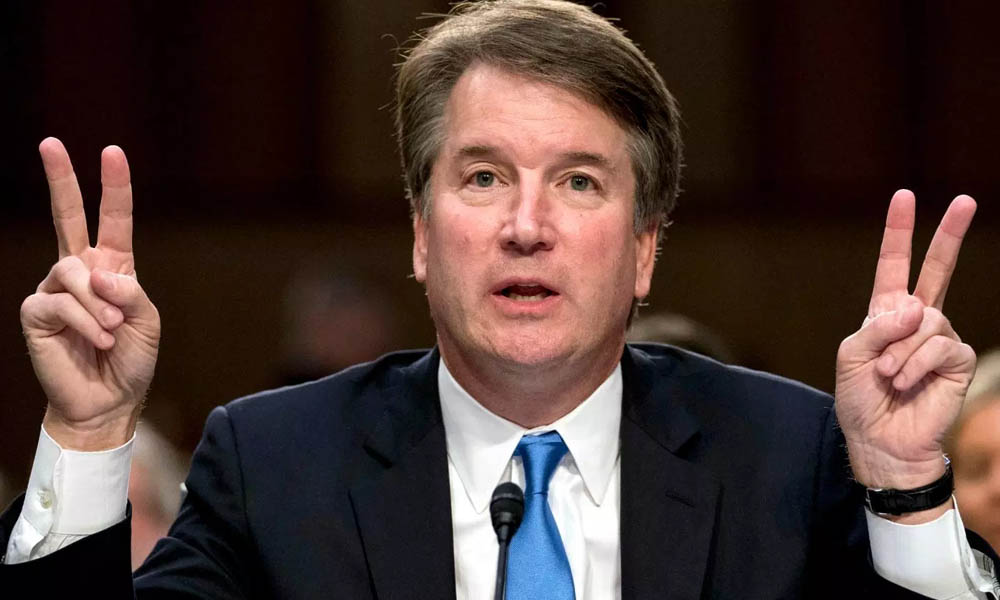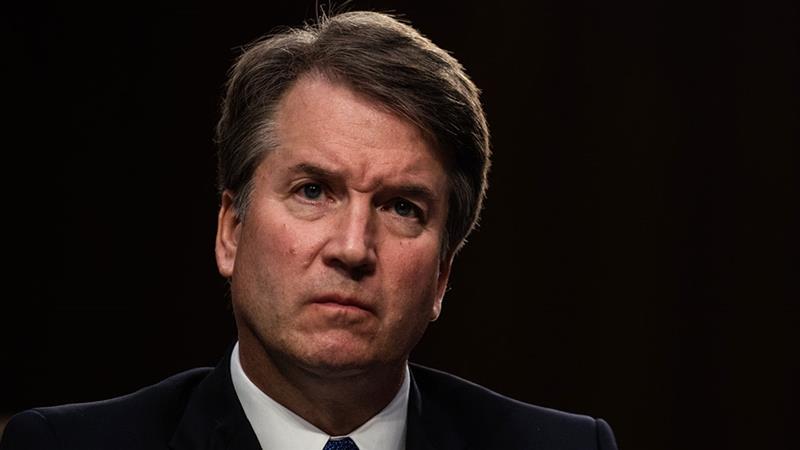 The first season of #metoo is heading towards a climactic season finale entitled "KavaNAW." With all the twists and turns involved in this latest episode, it's sure to garner the vaunted ratings our Child in Chief adores.
We start things off with a Supreme Court judge nominee that went above and beyond to express the influence of women in his life during the beginning of his hearing – detailing how his mother was his role model, his wife his rock, and the joy he felt coaching his daughter's basketball team.
Just when we thought we were headed to the end of the episode, the plot twist revealed itself!
That was followed by a slew of questions from the Senate that revealed his impeccable memory and a sudden convenient case of amnesia that struck in the middle of the scene. Let's just say KavaNAW's acting performance in this segment will not garner him an Emmy nomination.
Just when we thought we were headed to the end of the episode, the plot twist revealed itself!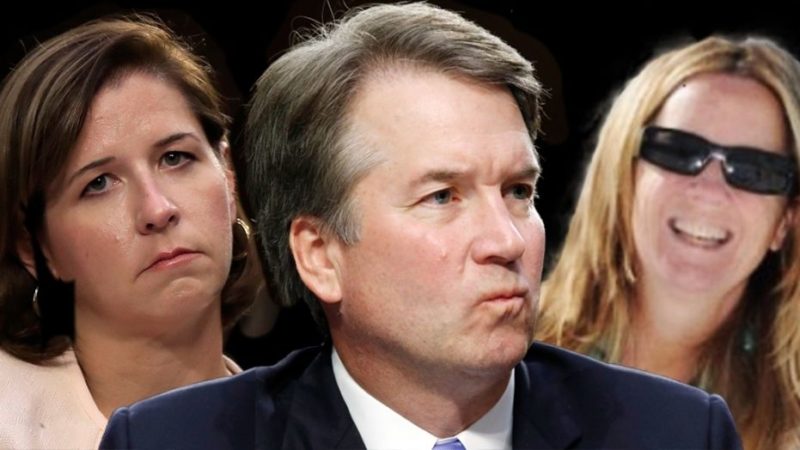 It appears that KavaNAW foreshadowed the dilemma to come by trying to head us off at the pass. His previous admiration of the women in his life has now been interrupted by allegations of fawning over a classmate in high school. The only problem is the type of fawning alleged seems more like attempted rape than expressing interest.
Now we've reached the pressuring of the alleged victim by the Republican senators to appear before them without any further investigation this part of the saga. Seems pretty fair if you want to expedite a vote for a supreme court justice for life ahead of midterm elections. I'm sure the Republicans aren't afraid to hear from the American public in the polls.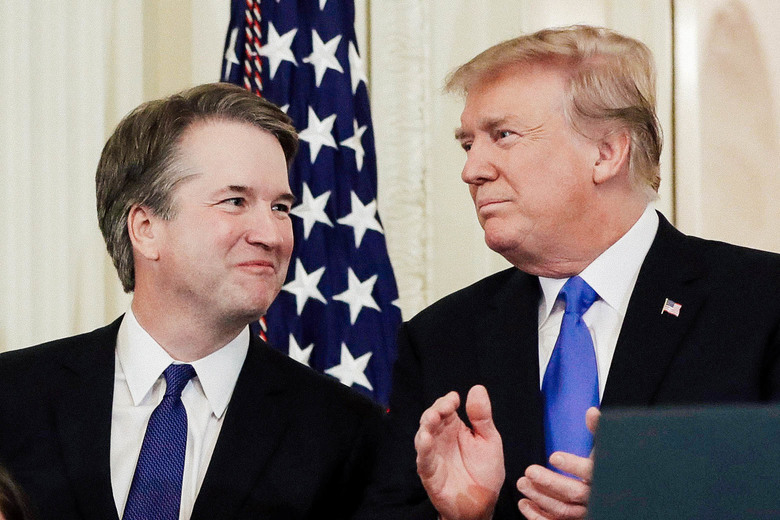 If your head isn't spinning yet, try this one on for size. A second woman has come forward with sexual misconduct allegations against KavaNAW while I was writing this article! Let's just say it's going to be a very interesting SEASON FINALE!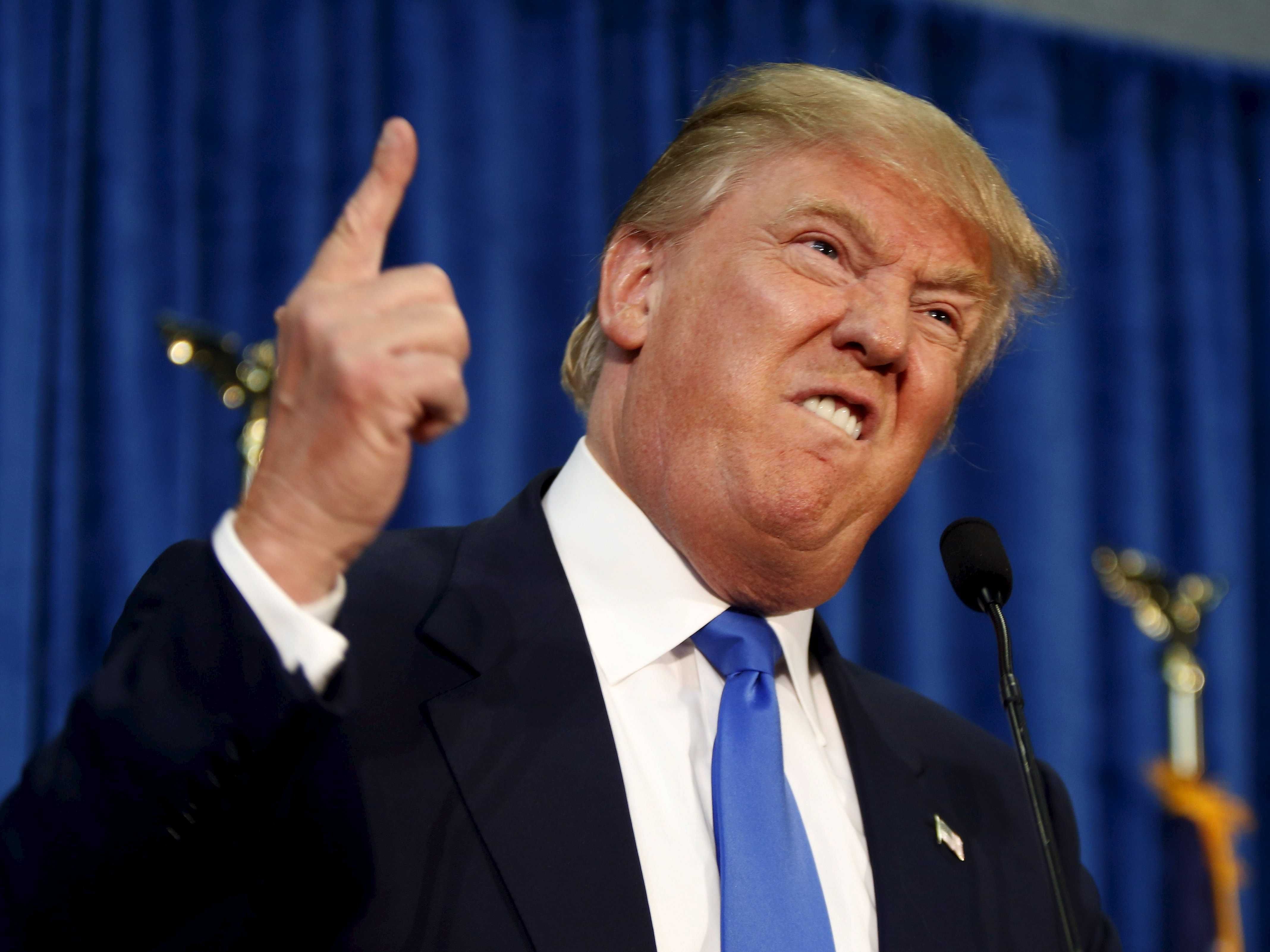 The Trump error took place on November 8th 2016 and his era began on January 20, 2017. But for all intensive purposes, error and era may be interchangeable at this point. But the true question at hand is "will the error be corrected before the era comes to an end?"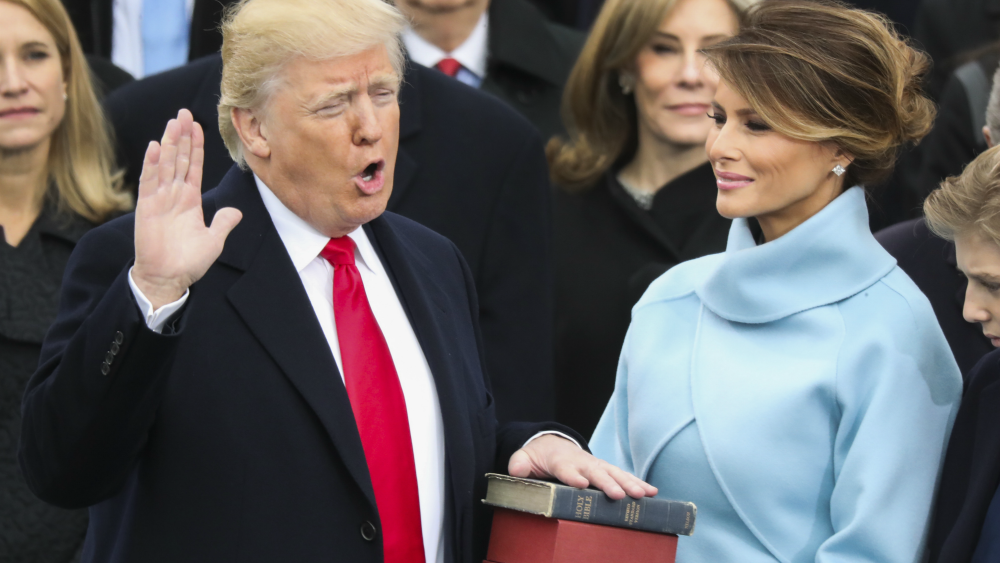 The list of atrocities under the buffoon in chief surpasses the imagination of even his worse critics. When his former opponents warned the American public of how much of a disaster Trump would be (before they started licking his boots), we should have ALL listened. But plenty of U.S did not for our own selfish/scared/racist reasons.
Now our country is seeing its' demise at the speed of a tweet on a nightly basis. Some of his supporters may feel this is exactly what they wanted (even if they're lying to themselves.) These supporters will find out soon enough just how this administration's policies will ultimately have an adverse effect on their future.
Here's a quick look at some of the policies that will come back to bite us all…including the sheep that follow him.
America First – Retracting from a world that is increasingly getting interconnected.
Tariff Wars – Raising taxes on imported goods while garnering a similar response eventually leading to an economic crisis.
Withdrawal from Paris Agreement – Climate change is real and now our policy is to help experience those effects much quicker.
Environmental Policy – Increase fossil fuel use and abandoning renewable energy use (which happens to be the future)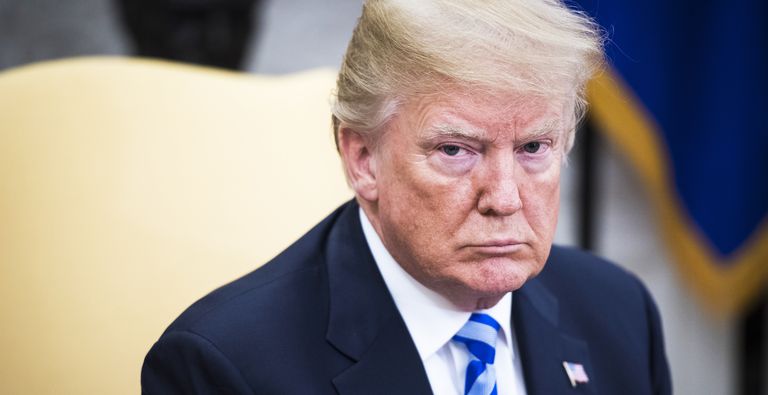 Economic Policy – Doing away with the Dodd-Frank Wall Street Reform Consumer Protection Act that was in place to protect us from the banks playing Russian roulette with our money. Yes you guessed it…another pending economic crisis on the horizon.
Immigration Policy – A land of immigrants from stolen land now want to restrict the immigration from what they deem undesirable places to try and thwart the inevitability of a more diverse population.
Family Separation Policy – Detain illegal immigrants at the border and separate their children from their families. I'm sure this policy won't create the next wave of terrorist that will be much closer now.
I think it's safe to say that we all hope our American Idols Paul Manafort, Micheal Cohen and Michael Flynn team up and sing the prettiest tune Robert Mueller has ever heard. Our collective sanity depends on hearing "Trump, you're FIRED!"
I'm Better Than You Because The SHSAT Said So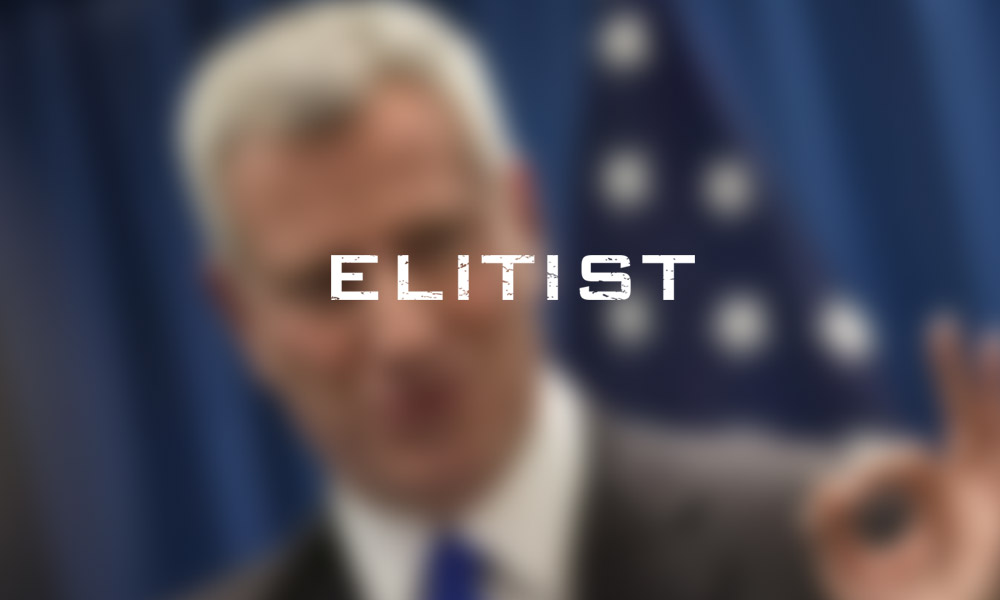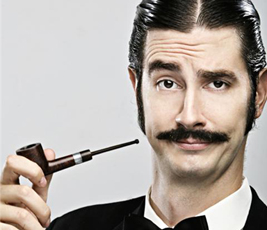 For the past week, Mayor Bill DeBlasio of New York City has proposed a gradual phase out of standardized testing for all specialized high schools. Reason being, the lack of minority students, specifically Af-Am and Latino students, who make up 70 percent of NYC public school student body but only have an 8% demographic representation in these schools. Within that time, many alumni have chimed in either in favor of or opposed to that suggested legislation. Regardless of stance, what I was most taken aback by was the level of hubris from all sides.
It's been eye opening watching alumni from my alma mater (Brooklyn Tech) engage in these discussions. It's akin to watching feudal lords debate the fate of commoners and peasants; "They should find their own way like we did." "We have a responsibility to help those that come after us." "Asians are predisposed to educational success because of their culture." "If Asians were culturally predisposed, they would've always been the majority." Mind you, these folk making all these assessments often have no direct connection to the demographic they champion or denigrate and regardless of stance, the level of arrogance (from all sides) left me a bit unnerved.
I've embraced that "elite" badge that comes with being labeled intelligent ever since it was bestowed upon me. After several decades of framing my intelligent, myopic lenses however, I may have lost sight of what it actually means.
Intelligent (Adjective)
Having or showing intelligence, especially of a high level; able to vary its state in response to varying situations, varying requirements, and past experience.
I won't re-litigate any of the predominant arguments because they really don't matter. What I will focus on is how we actually engage. For all the ingenious ideas and suggestions given, they were all provided from a 10,000 foot view looking down on those we are allegedly trying to help. Some alumni only seem to be able to dedicate hours of service to their school when it comes to drafting articulate responses in chat groups. When it comes to lifting the same Twitter fingers for some good old fashioned, grass roots participation however, "Tech Stark, Warden of the North and defender of all things Intellect", will be back after these messages.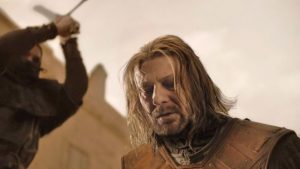 The sad truth is the main concern seems not for the middle school students nor the quality of education they currently receive. If we cared about the K-8 Pipeline, we would probably already be engaged in changing it or realize just how daunting a task change is. And if you believed the SHSAT should be changed or done away with, you probably would've been engaged in that struggle also. What seems more likely is that the outrage comes from our brand identity being threatened and the social vapor trail that come with that.
Although I shared those halls with thousands of students from varying backgrounds, it seems we all somehow missed each other. Brooklyn Tech championed academia but you were pretty much on your own when it came to social competence and quite frankly, some of us fell short. After witnessing scores of us try and outwit each other in rebuttal rather than help the community that shaped us, I'm left wondering what the benefit of all this "smartness" is if the application does not extend beyond debate and personal interests?
Sidebar: The most important aspect of the SHSAT is showing up. Prepared or not, it doesn't matter if you are not in attendance. We should probably apply participation to other aspects of our educational interests as well. Sam Adewumi is one such alumni engaged and getting results. Kudos to all those that are hands on and engaged in the ongoing educational struggles in all communities. It is appreciated.