Weedfest a.k.a The Sweet Cheeba 16 #420 Friendly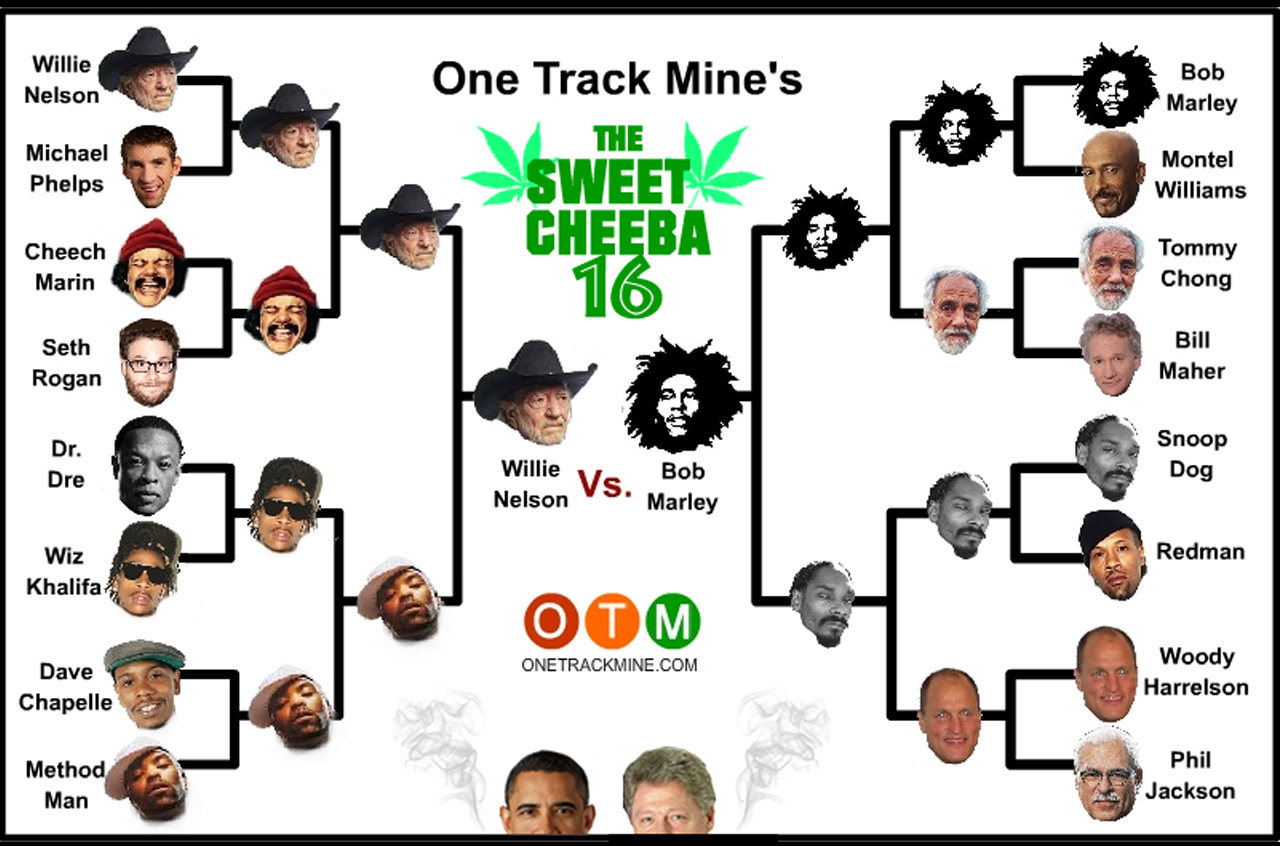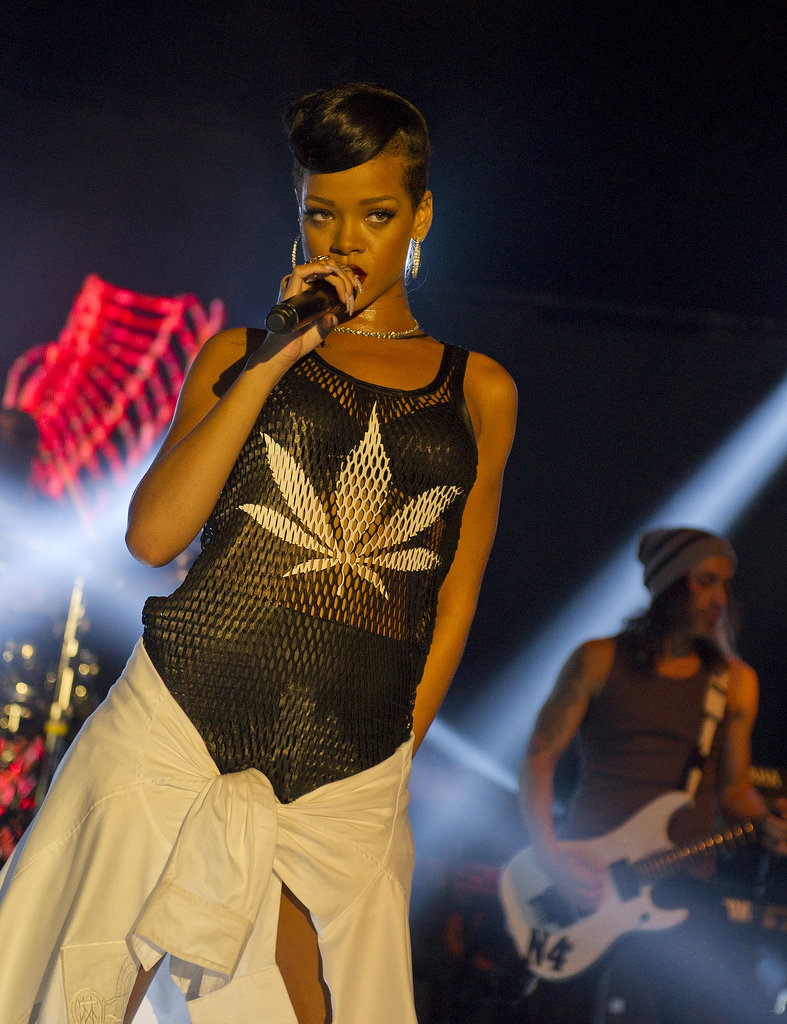 Welcome to the N.C Double Haze's Sweet Cheeba 16!
It's another glorious 4/20 and the weather's perfect for a pot smoke-off. I'm your host, Bent Must-Burger alongside Spark Kellog (Frosted Flakes after I spark the blunt). It's been a grueling tournament this year and we've seen several early round upsets. No one expected Both Presidents Bill Clinton and Barack Obama to have been eliminated so early.
It was also shocking to witness Rhianna single-handedly eliminate the entire NFL, NBA, and leave Matthew McConaughey dazed and confused (high Rhianna). Once she came up against Bob Marley in the Caribbean Conference, however, it was a forgone conclusion she wouldn't make it out awake. Maybe next year Rhi Rhi (bye Rhianna).
Judging was based on three criteria; Advocacy, Usage and Over-usage.
Let's review the contestants and how we arrived at the main event; Willie Nelson vs. Bob "Iron Lion" Marley!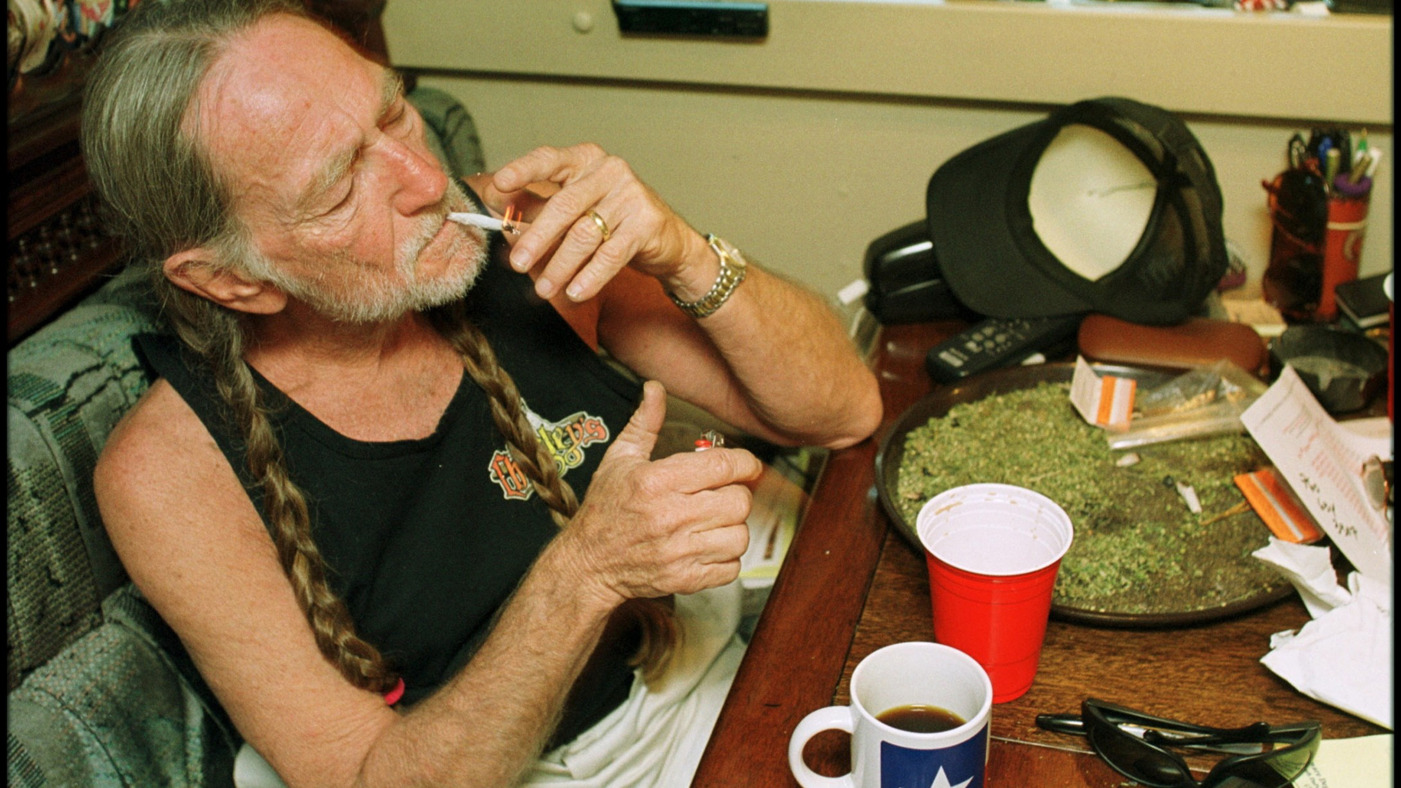 Willie Nelson
a.k.a On The Roach Again
Maybe the oldest living pot smoker in the contest, Willie has gone to battle on several occasions advocating for the legalization of marijuana and even has plans to launch his own brand of weed along with dispensaries. 
Hailing from Texas, USA, Willie is High-ly favored in this contest and has taken home the Golden Bong several years prior. Willie has worked his way through this competitive field and is currently matched up against Bob Marley for the championship.
---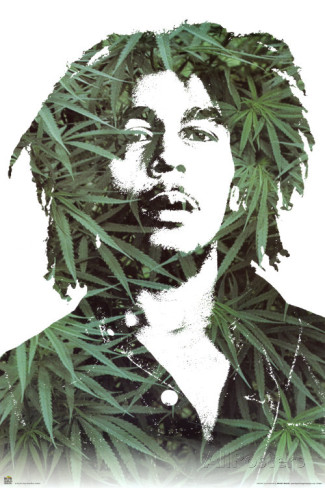 Bob Marley
a.k.a The Iron Lion
Although ranked #2 worldwide, the honorable Robert Nester Marley may be the original pop icon for cannabis.
Hailing from Kingston Jamaica, the legendary musician and social activist is also world renowned for burning it down, and whose namesake is 100% synonymous with weed. If there were ever a Mount Smokemore, Bob Marley would certainly be the first image captured in granite. I feel sorry for whoever has to chisel all those dreads into stone though.
---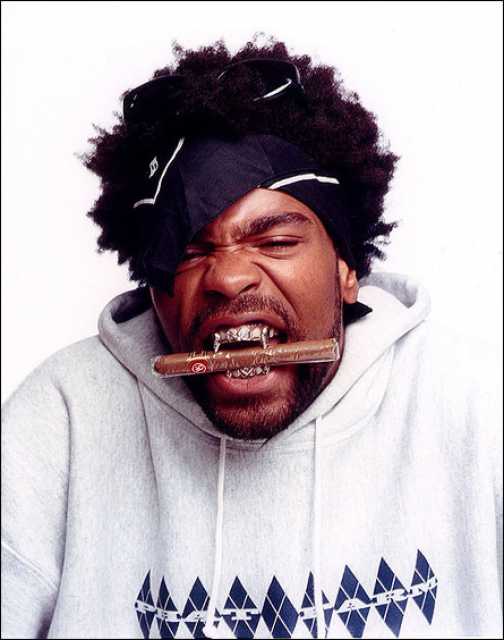 Method Man
a.k.a "The Iron Lung"
Method Man has been a longtime cheeba ambassador for decades. 1/9th of the Legendary Wu Tang Clan, the Ticallian Stallion, with movies like How High and multiple references as well as exploits with his pot partner in crime Redman is certainly nothing to f*ck with! Johnny Blaze has made it to the finals several times but was dealt a fatal blow against Hurricane Willie this year in the semi finals.
---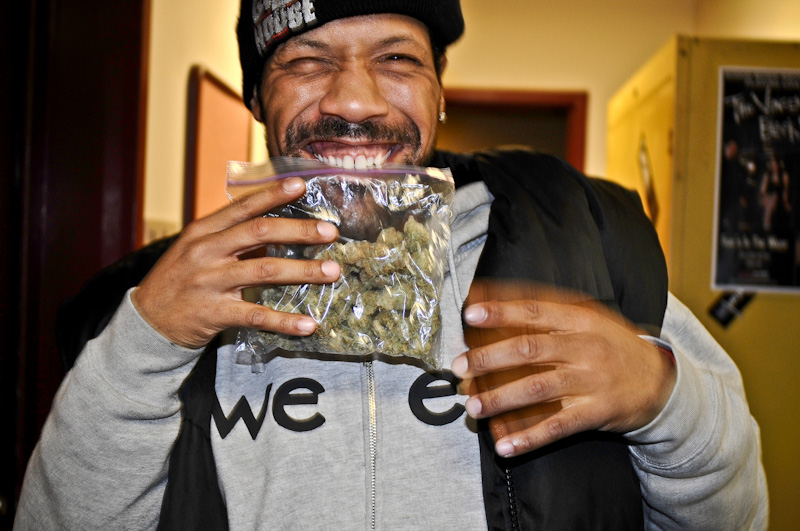 Redman
a.k.a Redman
Reggie Noble's namesake is a testament to his sworn dedication to burning it down. Hailing from Brick City, New Jeruz, a.k.a New Jersey, and with stoner rite of passage films like How High and songs like "How to Roll a Blunt," Redman has certainly earned his reputation among the greats and is a formidable opponent to be reckoned with. I have never seen Redman not high, and if you think you have, it's probably because you were stoned off your ass. Red, unfortunately, had the misfortune of going against Snoop D-O-Double-G this year which brought about a tough and early exit for the Funk Dr. Spock. We're certain Red will recover from this and be back again next year… or in a few hours depending on how long he naps.
---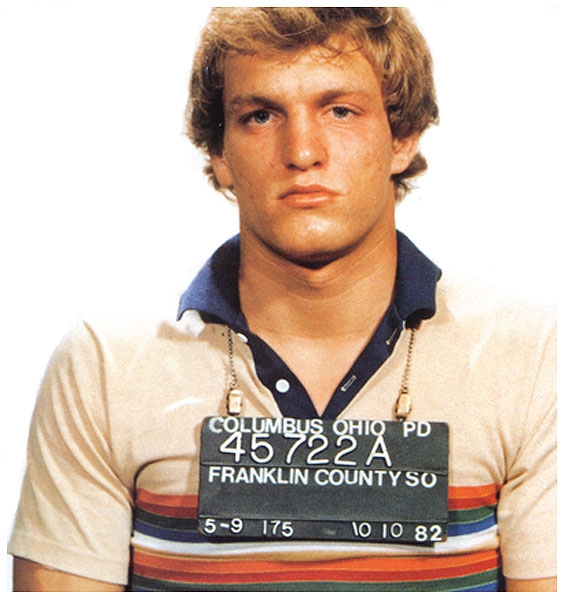 Woody Harrelson
a.k.a. Hempty Hemp
Originally from Texas, USA, Woody is the consummate stoner and has been a staunch advocate for the legalization of marijuana and hemp. Woody has served a hard 20 minutes in jail for his advocacy and has been on a song with Ziggy Marley which makes him a 4 star general through contact high with Marley DNA. Woody made short work of the Zen Master in this years competition. This natural born smoker, however, was no match for Uncle Snoop and was ousted shortly thereafter.
---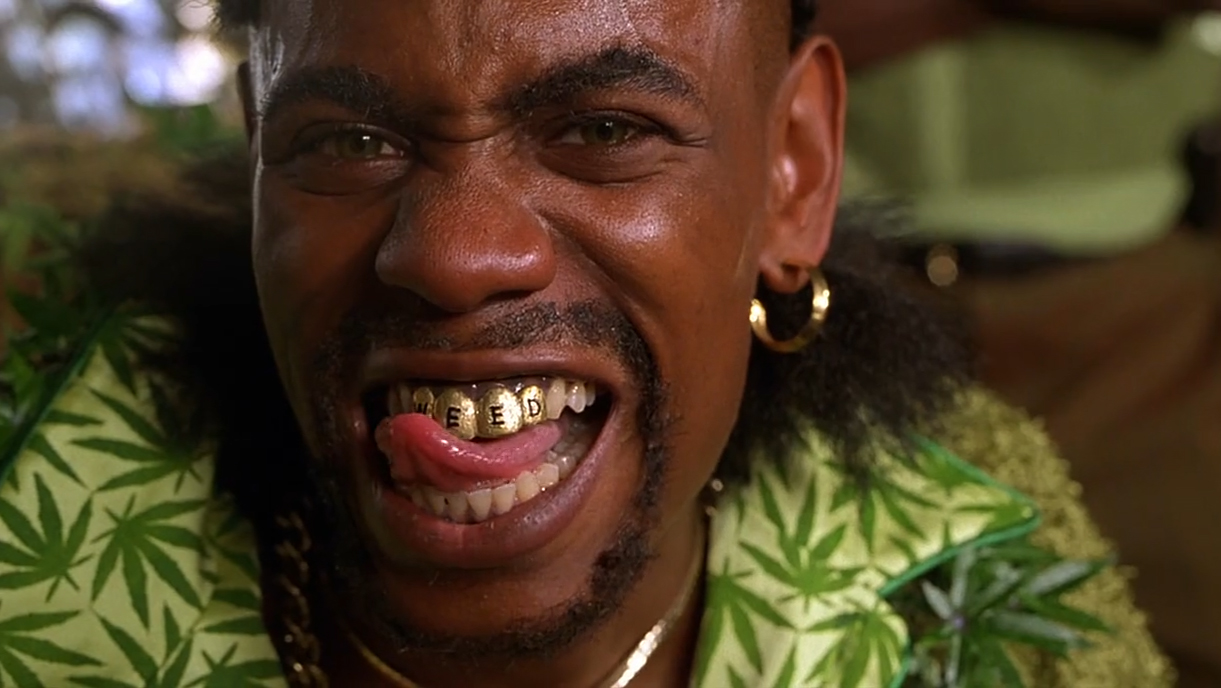 Dave Chapelle
a.k.a Sir Smokea Lot
You know what's funnier than Dave Chapelle? Dave Chapelle on weed! The star of the consummate Gen X required cheeba cinema Half Baked and The Chapelle Show has clearly acknowledged his penchant for pot. He breezed through the opening rounds but was forced to withdraw during his match-up against Method Man as a result of injury. Dave suffers from a rare disease that causes THC build up around the spinal column. This ailment required emergency backiotomy surgery which cost 50 million dollars and can only be performed in South Africa. Feel better Dave!
---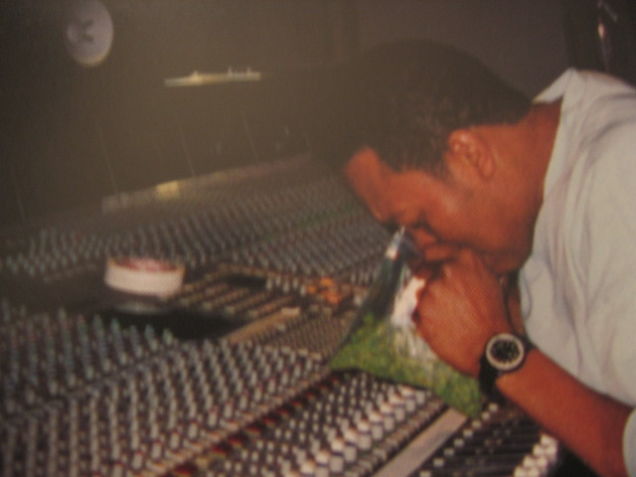 Dr. Dre
a.k.a. Doctor Haze
Super Producer of classics like The Chronic and The Chronic 2001, The good doctor has provided the soundtrack for many a smoke session worldwide. From the introduction of Snoop Dogg, to commonly used phrases like the aforementioned chronic, and anthems like Kush, Dre has certainly done his part to further the agenda.
Although controversy has emerged that the good doctor may never have smoked, we find it hard to believe that anyone who worked with Snoop Dogg on a daily basis can legally claim they've never smoked. The good doctor was dealt a speedy exit by the Golden Child Wiz Khalifa. Dre has since constructed a billion dollar training facility and has vowed that next year Wiz will be beat by Dre.
---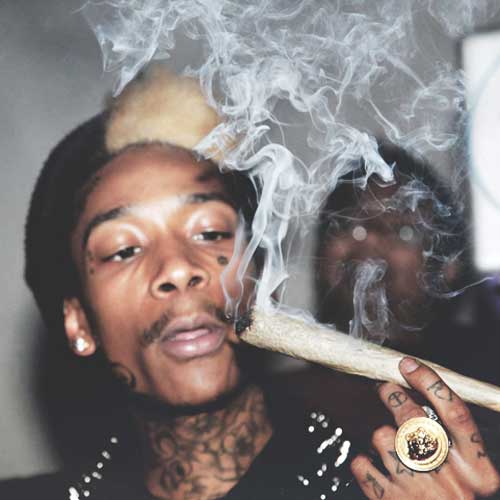 Wiz Khalifa
a.k.a. The Golden Child
The recent emergence of Wiz Khalifa has certainly had O.Gs standing up and taking notice. So much so that Uncle Snoop basically adopted Wiz as his lost long son and collaborated on an album (High School) and multiple songs as well. With album titles like Rolling Papers and consistent mentions of usage, Wiz is the marijuana equivalent of Lebron James and has the talent to one day be one of the greatest of all time. This year however, experience beat youth and Meth took Wiz out with the never before seen "Reverse Roach." A legendary smoking technique that just has to be seen to be believed. Don't feel bad Wiz,  this is a Shaolin master after all. See ya next year.
---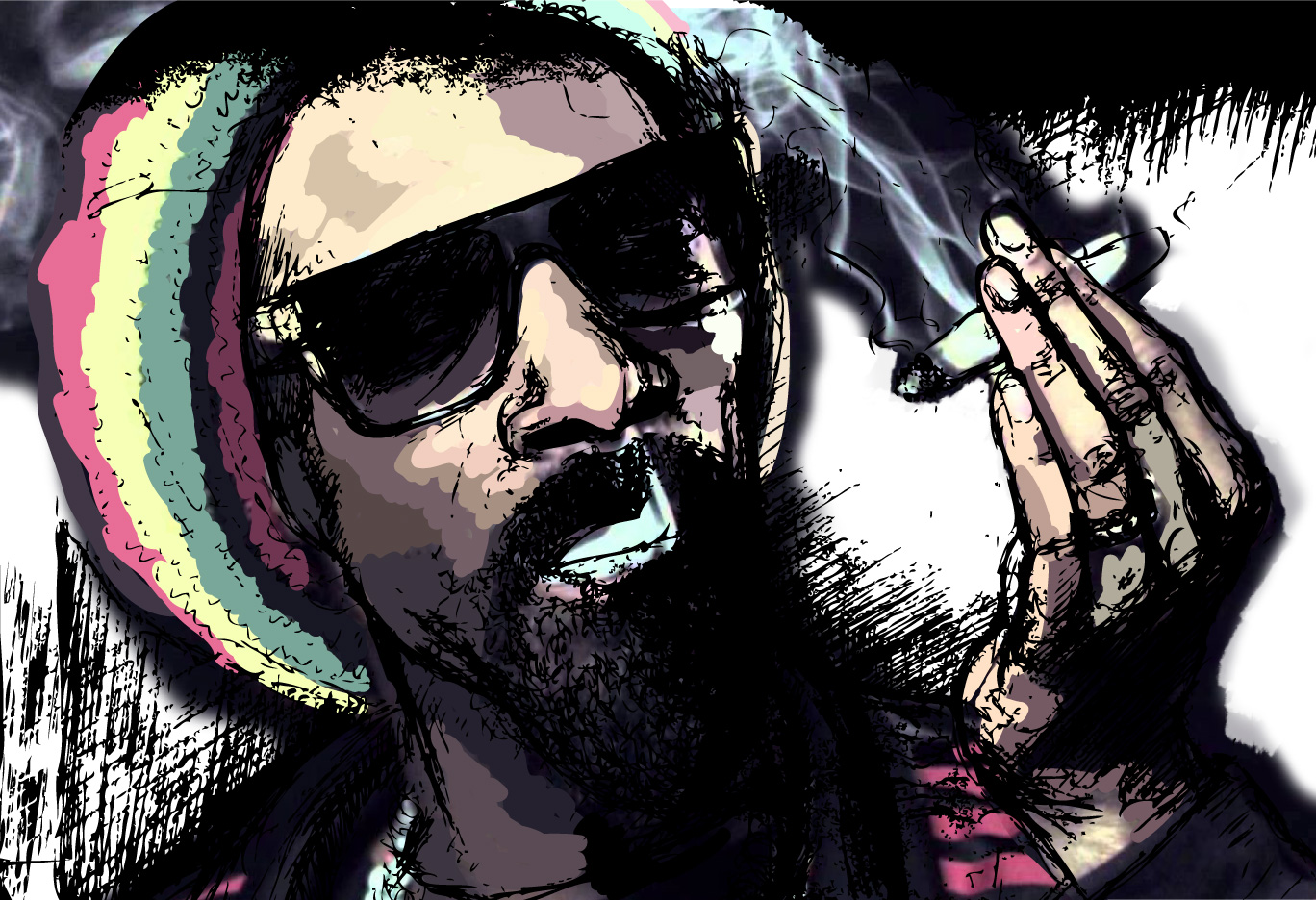 Snoop Dogg
a.k.a Uncle Snoop
Hailing from Long Beach California, Snoop is a living brand ambassador for cannabis worldwide. Snoop smokes enough for 2 Snoops. It is rumored that Snoop is made of 20 percent marijuana, making him the first living joint in human history. After eliminating Redman and Woody Harrelson, Snoop came up against the "Bob Father." Unfortunately, Snoop Lion was no match for Iron Lion and was defeated in a world record breaking 72 hour nonstop bong hit.
---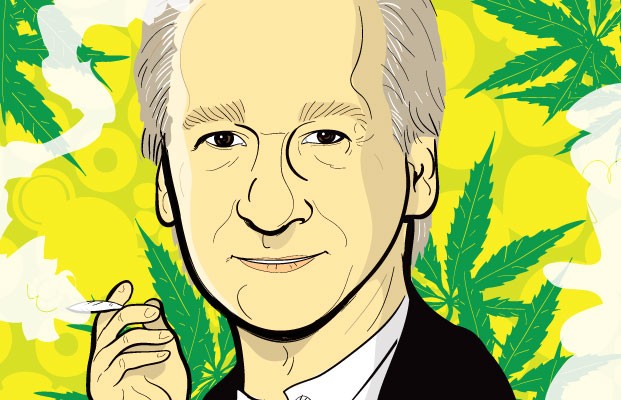 Bill Maher
a.k.a Mad Maher the Weed Warrior
Forever the consummate advocate, Real time with Bill Maher host Bill Maher has certainly made his feelings well known for Mary Jane. As much as Bill advocates and smokes the 'dro, however, it is tough to imagine him making it past Tommy "Big Bong" Chong. Advantage Chong.
---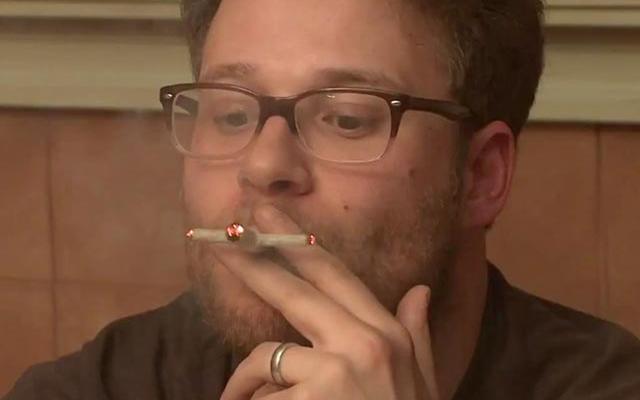 Seth Rogen
a.k.a The Eye of the Jew
Seems like every movie Seth has ever been in has involved some sort of pot smokage from Pineapple Express to This Is The End. Seth never misses an opportunity to put somethin' in the air, but he didn't stand a chance against Cheech Marin and EMT were required to revive him after their match up. In fact, it was almost the end for the actor/writer/comedian. Seth is currently on a steady diet of Skittles and crab rangoons and is expected to make a speedy recovery.
---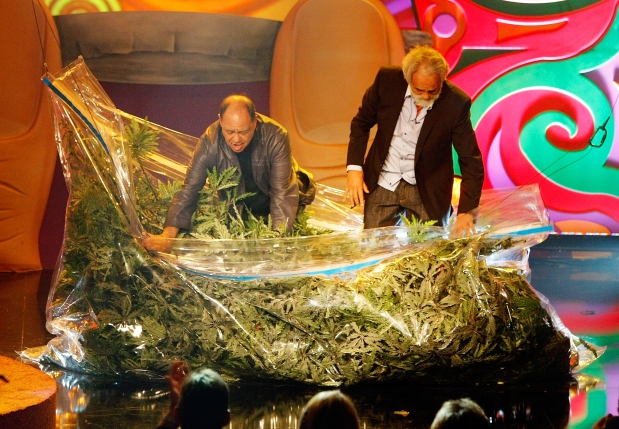 Cheech Marin
One half of legendary stoner duo Cheech and Chong, Cheech Marin will certainly be a major problem in this competition. Born in East L.A and with multiple films dedicated to toking up, Cheech withstood a valiant effort from Seth Rogen to advance but would eventually and literally get smoked by Willie Nelson in a freak accident in the next round. R.I.P Cheech.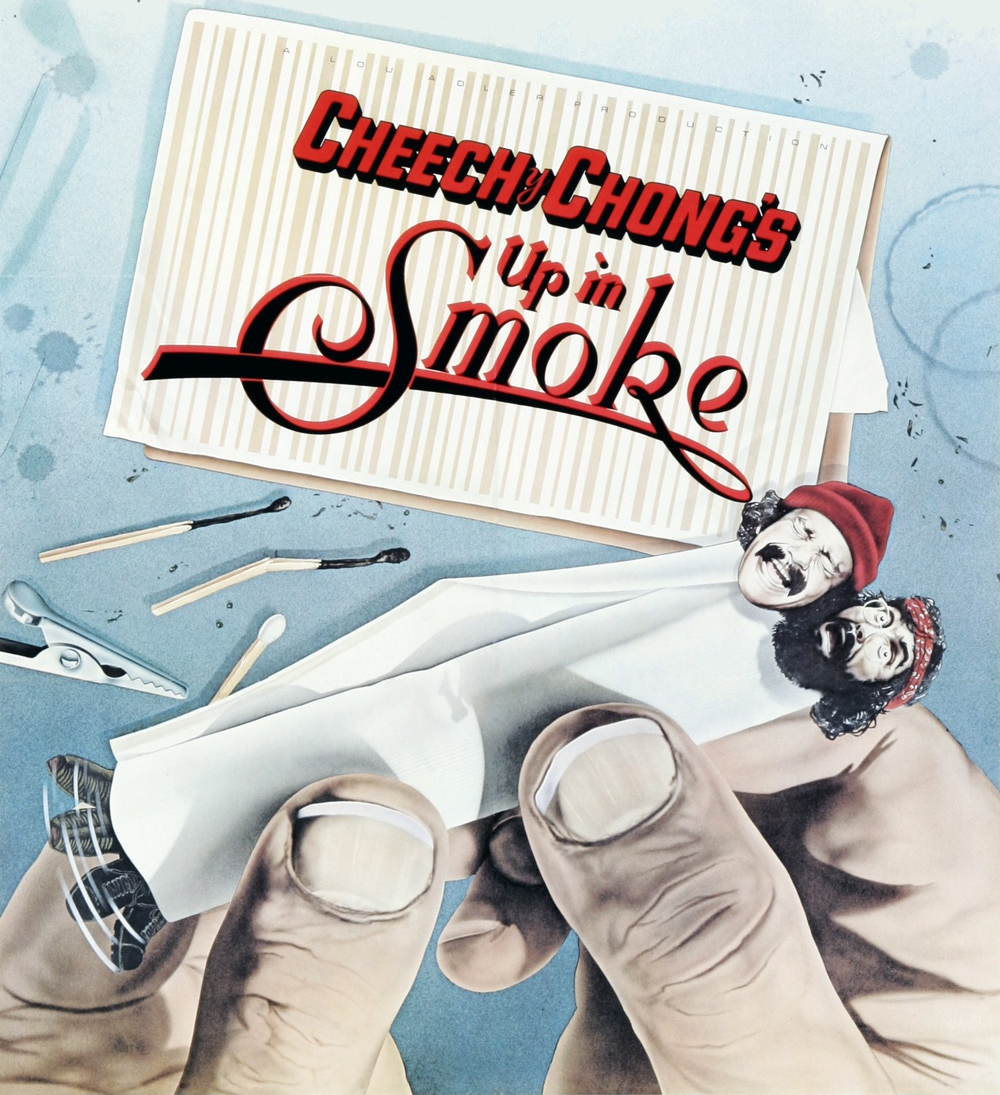 ---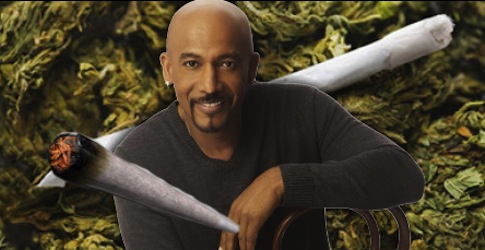 Montell Williams
a.k.a Semper High
Former Marine, television talk show host and pitchman, Montel Williams has taken his advocacy for marijuana legalization all the way to Congress, primarily for the the health benefits as a result of his Multiple Sclerosis. Although under suspicion for juicing with the Nutri-Bullet, Montel would prove no match for Bob Marley this year.  He was ousted and in currently under investigation for financing Cheetos purchases with Payday Loans at 420% interest.
---
Tommy "Big Bong" Chong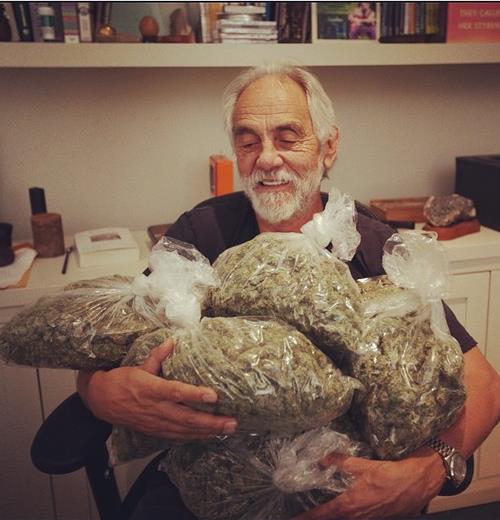 The second half of legendary stoner duo Cheech and Chong, Tommy Chong is one of the original bad boys of bud. This cannabis consuming Canadian was convicted on one count of conspiracy and co-celebrity cellmate with the Wolf of Wall street ("C" what I did there?)
Chong made mincemeat of Maher but Marley manhandled him mercilessly to put an end to any more movement (or alliterations).
---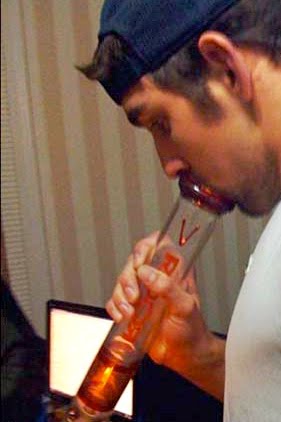 Michael Phelps
a.k.a the Golden Lung
Who knew this 22 time Olympic medalist was also a fan of the of the chronic (and we don't mean Dr. Dre's album).
With the lung capacity of a beluga whale and images of bong usage surfacing online, it's amazing that any normal human would stand a fair chance against this tour de force. Unfortunately for Phelps, he wasn't going up against a normal human this year. Mike went up against the doobie deity that is Willie Nelson, hence his early exit from the competition. Better luck next year. Now back to practice. "Stroke…Stroke…Smoke…Smoke…Smoke…"
---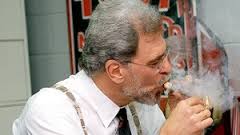 Phil Jackson
a.k.a the Zen Master
After admission of pot usage during his years as an NBA player, and rumors of Dr. Phil Good getting it in with Dr. Jerry Buss during his time as the coach of the Lakers, it's no surprise Phil made it to the Sweet 16. Anyone that has had to deal with the egos of Michael Jordan, Kobe Bryant and most recently being the GM of the Knicks, clearly requires the stickiest of icky to manage his sanity. We're almost certain his intake has gone up this year dealing with the biggest ego in sports (Knicks owner, Jim Dolan). Unfortunately for Phil, Woody Harrelson would take no mercy on the elderly and he dispatched Phil in the the opening round – proving once again that although everyone loves Uncle Phil, it's hard to beat a Woody.
---
So here we are! Down to the last two. One shining moment! Bob vs. Willie. We know who we think should win, but we want your opinion so let us know!
See you next year!! Afro Man, take us out!
SideBar: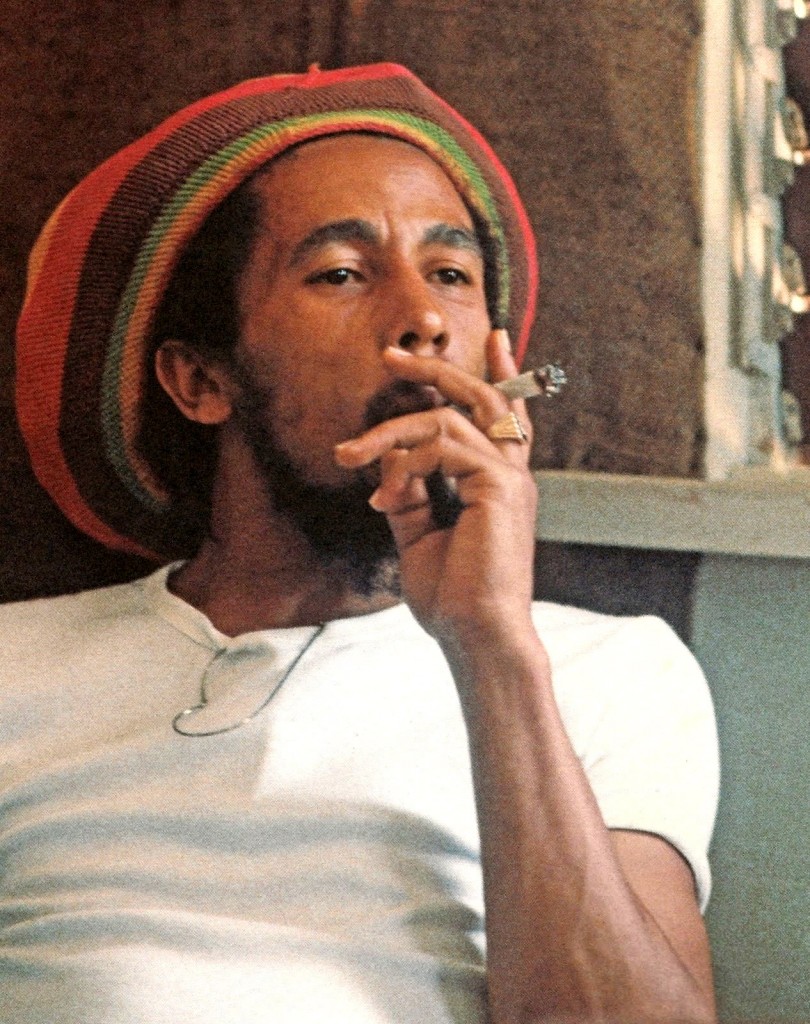 SideBar Complete!
Realigning Your Moral Compass / Don't Be Humble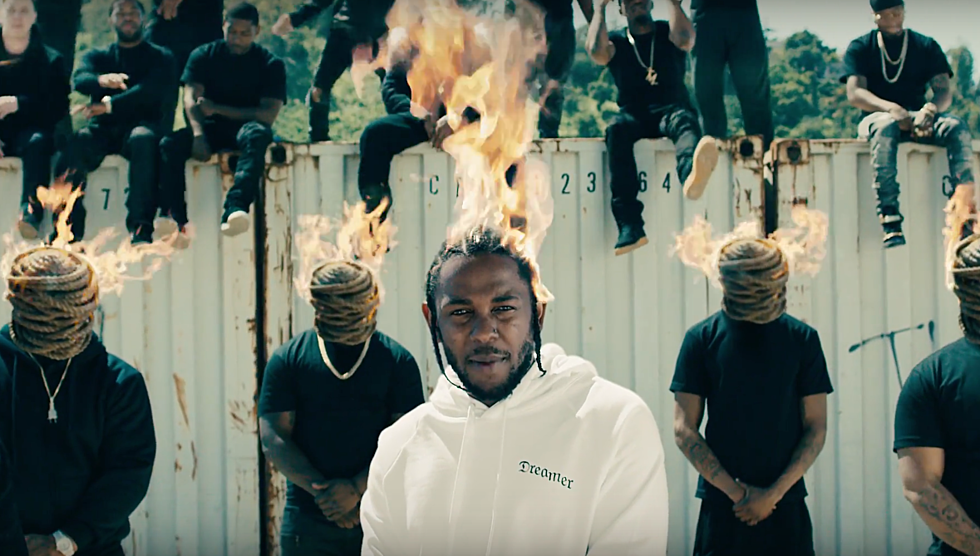 Remember when "keeping it on the low" was a high-valued asset in the lunchrooms of yesterdays past? It was a glorious and magical time where your ability to not divulge information or "brag" would lend you the trust and respect of all… except maybe the person who wanted said info. Conversely, being known as conceited or loose lipped oft resulted in social suicide. Once you understood and practiced the basic tenets of social operation, you were free to roam about the country. Then along came this thing called life and what was once generally accepted social order now requires constant questioning. Oh to be young again!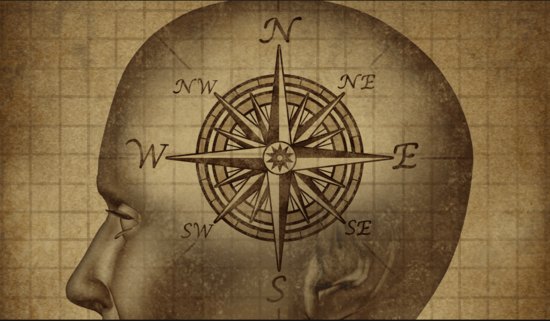 These days, you may find yourself at a moral crossroads where keeping information "on the low" could result in literal career suicide and stagnation of financial growth. I've seen coworkers get promoted because they would inform the entire world of every menial task accomplished like closing the fridge door in the pantry. I've also seen coworkers not be given any credit and as far as to be laid off because no one was aware of their value or responsibilities.  Who knew life was gonna be so complicated (besides every single adult?) Of course, "keeping it on the low"  a.k.a humility is just one of many self-inflicted moral codes we use to navigate for a majority of our lives. There are many others (selfish, greedy, manipulative, etc…) Now what if you hadn't assigned a negative or positive value to these sentiments from the outset? Would you still be so hesitant to engage in their practices?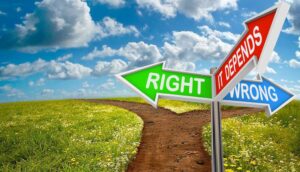 For the sake of proving my point, What if these "negative" moral codes were simply tools that could not be judged but simply used? Is it manipulative to convince someone to put a gun down and not shoot up a room full of people? Was Winston Churchill being manipulative in his efforts to convince the U.S to join WWII? Is it greedy to understand how much financial assets are required to provide the lifestyle you deem worthy for you and your family then pursue accordingly? Is it selfish to know when to tune the world out to achieve a goal that will be to the worlds eventual betterment?
The world is grander than whatever lunchroom your adolescent moral GPS was manufactured in and navigated you through. Once you graduate to encounter those larger moral obstacles, you rapidly realize that what got your through it before may not get you past it now if you cannot realign your moral code. It seems once one masters a particular set of skills, they immediately become obsolete as life advances everyone to the next level. What's more likely is a majority of our decision making tools (like morals) are choice and should be treated as such and continuously revisited.  Good Luck.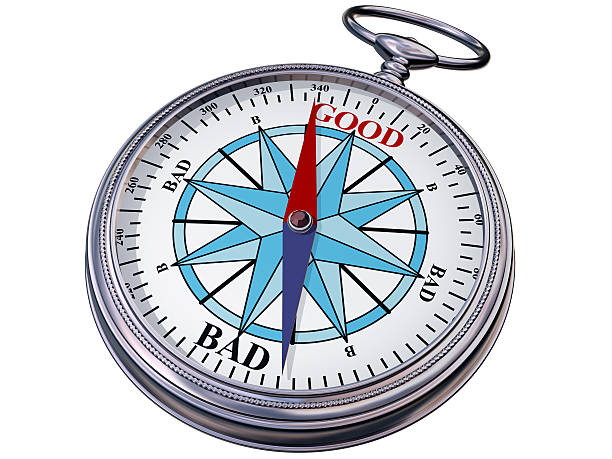 Sidebar; To the aspiring entrepreneurs keeping their amazing ideas "on the low" until they blow up, you are delaying your own successes. To those who find the pursuit of money / capitalism as greedy /evil, you are delaying your own gratitude. Sidebar complete.
How to Tell If You're Motivated by Negativity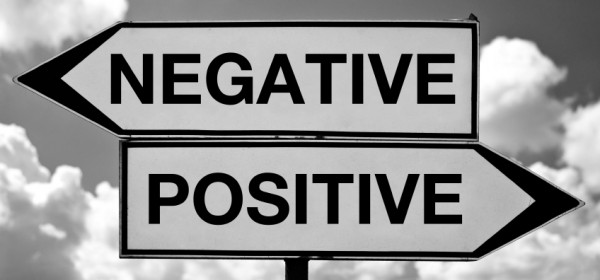 We hold in high regard the tactics that allow us to succeed while disregarding that those same tactics stop us from succeeding correctly.  When you and everything around you is results oriented, how those results are obtained isn't scrutinized when they probably should be. Seeing as how we can't drug test for positive or negative motivators and no one really cares how you succeed as long as you are successful, why should you even care?
Well aside from your eventual therapist and the people who used to love you but have since left due to your unknowingly toxic behavior, your eventual cardiologist and pharmacist who will have to treat you for stress related illnesses,  you should probably care also.  If you are paying attention and observing the trail of emotional destruction left when using certain motivators,  particularly fear and negativity,  you would care much much sooner.
With that said, here are some hopefully helpful tips so you can identify and begin to correct.
1.  When someone asks you what you want, you typically respond with what you don't want. "What do you want for dinner?" "Well we had pizza yesterday so I don't want that and I had Chinese for lunch so that's out…" Process of elimination is time consuming and quite frankly, if you want pizza for breakfast, lunch and dinner, you should have it. We'll deal with health choices later. Right now, let's focus on HOW you make choices in the first place.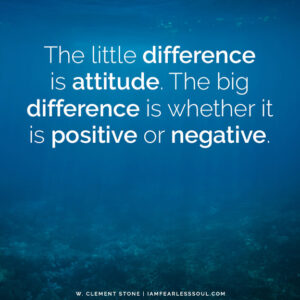 2.  The first thought that enters your mind after you say you want something are the reasons why it can't be obtained. "I want to workout but I have no time. I want to pursue my interests but I don't have the money." Everything you currently have, you made the time and money for. It is possible for future aspirations as well.
3.  The motivator is not the desired result, but the ails that might occur if that result is not obtained. "You better get an education or your friends will leave you behind." "If I don't catch the early train, my commute is gonna suck!" Or none of that may occur and you day could progress perfectly fine. Since you can't recoup emotional capital already extended, better not to expend it at all.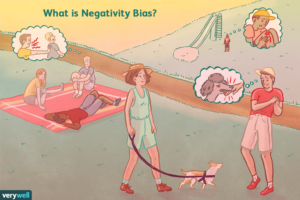 4.  You feel you need more in order to begin any task. You just really need to accept that you are enough.
5.  You focus on any time frame other than the present. Speculating on future failures only brings you current stress. Speculating on past failures only brings you current stress. Now speculating on past or future successes may seem beneficial but the fact is, if you are speculating at all, you are probably not present and that is the main ingredient required for success anyway. So don't speculate!!!
The root of all negativity is fear and when fear is your motivation, you will constantly need to be afraid in order to progress. When confidence is your motivation, all you ever need to progress is to remain present.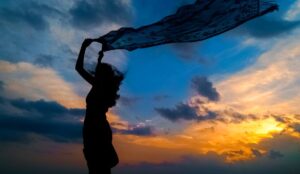 I wish you all success in everything you hope to accomplish.
Sidebar: Michal Jordan once stated that fear of failure motivated him to accomplish 6 NBA championships. My question to him would've been  "How much more rings would you have had if confidence was your motivator and not fear?"  Sidebar Complete.
Just a Long-Ass Thought About Spirituality, Forgiveness, and Black America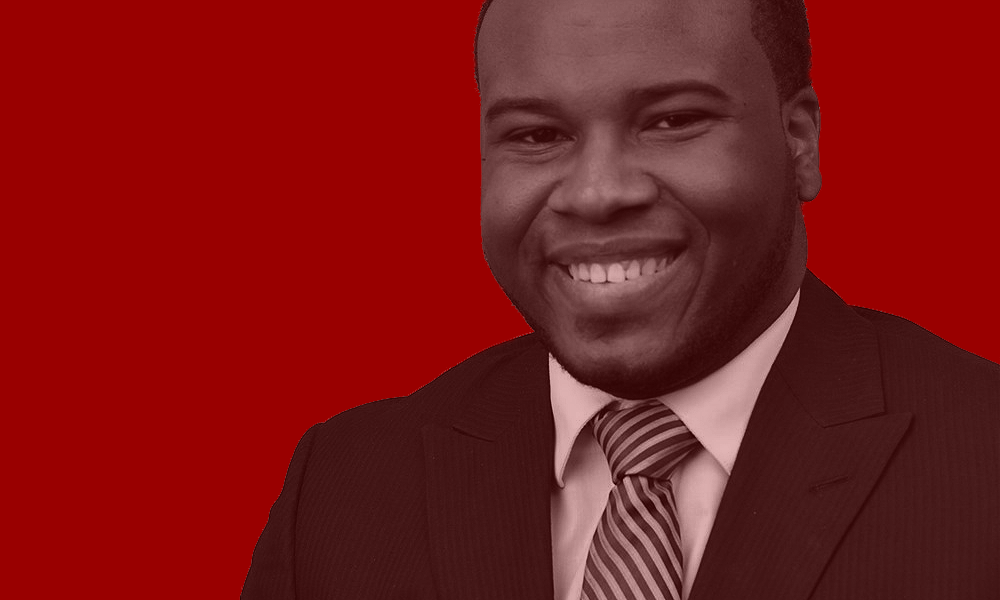 Walk with me on this Amber Guyger and Botham Jean family story…
We all see life as the longest thing that we will ever do… so we should get the most out of it and we should damn sure not settle for suffering while we're here. I agree. Do not settle for suffering. But try as we might, we will all suffer at some point. Pain is inevitable. Such is life. The only difference between people of faith, and people who are just grinding, is perspective. If you're a Christian, like the huggy brother, you believe in your soul being eternal. Whatever hardships we face in life, no matter how unfathomably difficult or negative, you believe that if you live righteously -and that means  not living in revenge and resentment — your soul will live eternally in paradise. People can't comprehend that. Life is the longest thing we'll ever do, but if you have real faith, (not that every  Sunday faith) life is short compared to eternity.
Now some of your eyes just glazed over when you read that last part and you made the 
 face. It sounds silly and Pollyannaish when you look at the history of America. Black folks have been killed, massacred and overlooked everyday since we got here and it continues to happen. Forgiveness sounds helpless. It sounds foolish. How can you be weak enough to be forgiving of those who hurt you -especially when it's is systemic and woven into everyday life? And there's the part about the same people that enslaved us introducing us to a God that will save us? How do those things go together?
Perfectly reasonable questions. If you don't believe in God or Jesus or an afterlife then forgiveness sounds like bullshit. Hard to believe in what you can't see, especially when you CAN see oppression everyday. I get it. I truly do.
Some of my closest friends mute me on here because I'm always on political shit. 🤣 I share a lot of it. I am frustrated by inequality and oppression and I fight it in my own life in every way that I can -with my wallet and my time and my purchasing. I speak out on it in uncomfortable personal conversations with friends or acquaintances when I feel people are bullshitting or are blind to -isms. I hate inequality and I don't avoid it. I wade into it and stress myself out everyday. I'm not for punting on life and settling for what happens after we die. That's weak. Fight for your joy and your prosperity. Period.
Forgiveness isn't my mantra here. It's just part of the story because the story isn't one dimensional.
None of us are just one thing or one way. Just for a moment stop and try to release your bias against the idea of forgiveness and ponder this blip in time that we call life, versus the reality of eternity. Physics says energy doesn't stop, it just changes. Think of your life and your soul scientifically. When we die our energy and essence does *something.* Why can't that something be what people of faith believe? If the Jean family truly has that kind of faith many people will mock it beacause most can't comprehend it. But if you really have faith and can imagine the notion of eternity then you get it. Meditate on that. You know that that young man getting murdered in his own apartment was horrific and unforgivable and the trial was a signifier of white power vis-a-vis black bodies in America and that's why the verdict meant so much to us. She was found guilty. And not just of manslaughter or negligence. But murder. That meant something.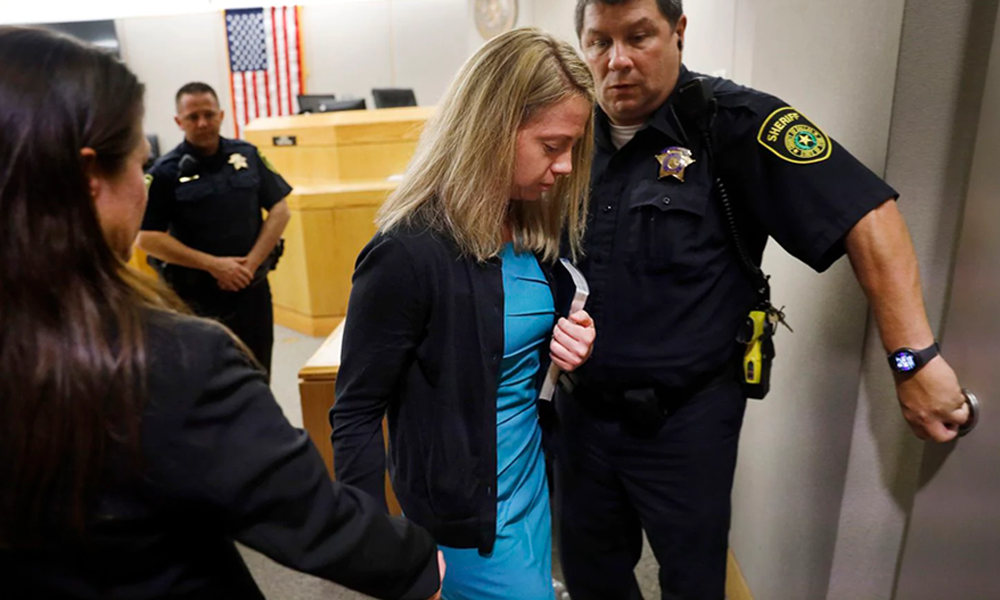 However, the sentence was light. That meant something too. But the family's forgiveness means something too.
Don't @ me. @ your therapist.
The unfortunate part is that that image of the hugs and the tears is what will be tied to the administration of justice here. Was it necessary for the family? Absolutely. Was it good for America when we so rarely see justice in the killing of black people at the hands of white cops. Hell no! The image that we should have walked away with from that trial was her walking away in shackles. We don't want to see oppressors feel comforted when it should be our moment to feel some measure of justice. But would an image of the family celebrating have nourished us yesterday? That wasn't the answer either. I hate that the image of that killer cop being comforted after she murdered a black man in his own home was what represented the story in the news. The angry me gets it and I was pissed yesterday. But so does the person inside who believes that there is an unbelievable strength to that kind of faith and a reason for our resilence in this country is the strength of our collective souls.
But what do I know?