The Gods must be Crazy!!! (or maybe it's just White people)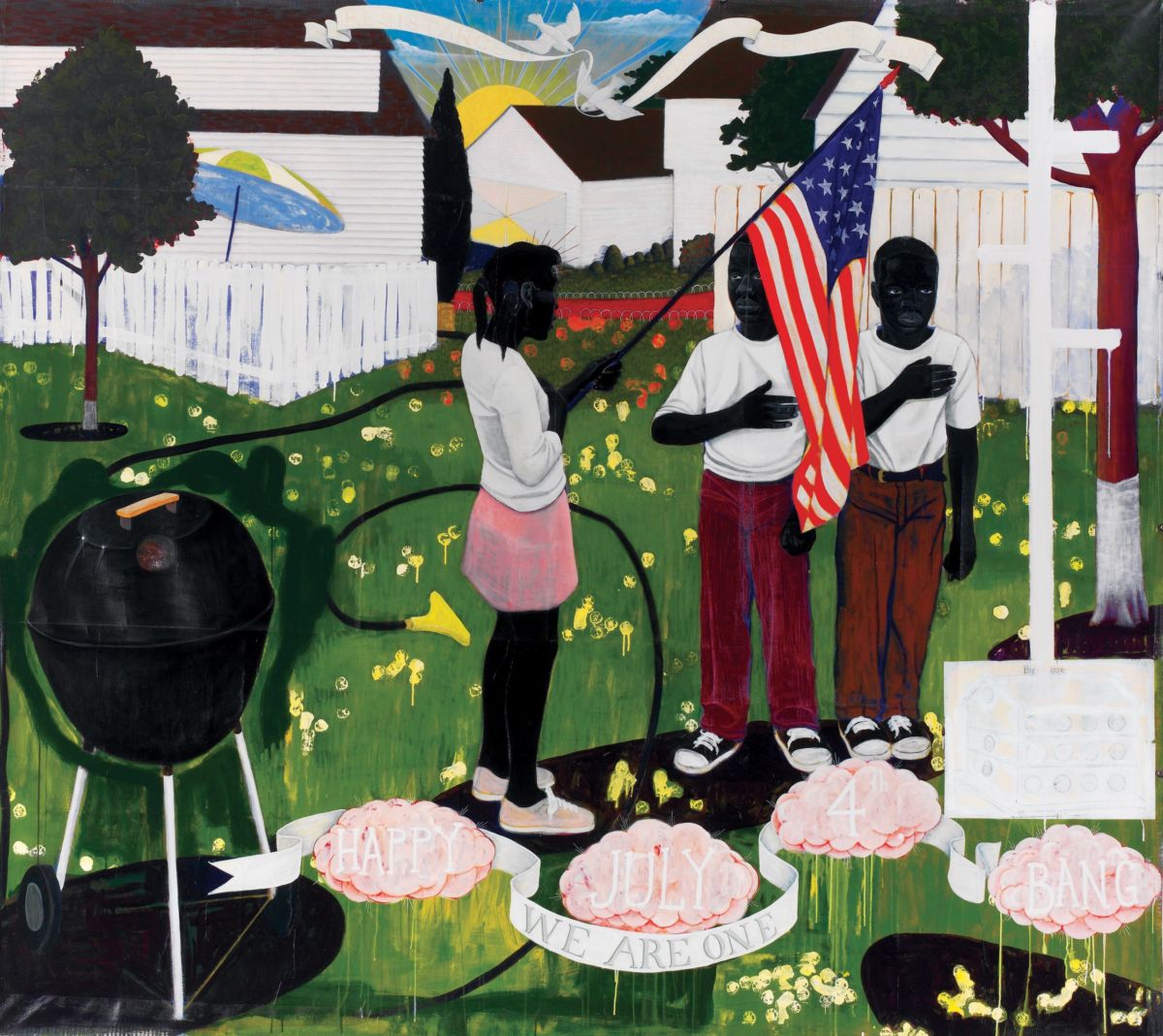 To be Black, and to be sane and lucid, and to be paying attention to the current climate in America right now, is to be confused, concerned and cantankerous all at once.
Lately, not one day passes where I don't say to myself "What the fuck is going on?" It is a valid question. It seems as of late that lines are being crossed, boundaries tested. Trust me, when you're from Bed-Stuy you know damn well when someone is testing you.
The first point I need to make, the point that lays the foundation for everything else that I'm going to write, is that the conventional American Ideal has always been one of acute white supremacy. More acute than your run-of-the-mill imperialist manifest-destiny white supremacy the rest of the world is used to, America deals with a doubling-down of actually conquering one land, totally eradicating its people (shout out to my Indigenous folk that were here before Columbus) and then using imperialism to manipulate another land, shipping those people over here to literally build an entire nation, and then maintaining the marginalization and subordination of the second group for centuries as a symbolic feather in the cap of white supremacy. America's white supremacy is the most supreme white supremacy in existence. The shit is acute. And, it has seriously affected not only African Americans but White Americans too.
It is my personal contention that there is a connection between the fact that 64% of mass murders are committed by White men and the corruptive manifestations of White entitlement. Entitlement is the belief that one is inherently deserving of special privilege or special treatment. Try controlling a child who thinks they are entitled to a certain thing. Even if you are their parent, what you will certainly get from your attempt is an all out tantrum from the child. Can you dig it?
Try controlling a child who thinks they are entitled to a certain thing.
Now that I've laid in front of you the foundation of this discussion, we can begin.
These White folk are really bugging the fuck out lately. I get it, though. Symbols are very important to humanity. They relay ideas and concepts that communicate literal or figurative meanings. Over the last eight years, Whites have witnessed symbols that have dealt enormous challenges to their American ideal. You had a Black man elected to the office of President. You had the LGBT community make significant strides with regards to their inalienable right of equality. The world has become more worldly, the power of social media has made people more communicable. Smart phones have cameras, and those cameras record incidents that can be posted and reviewed. Popular culture has become more and more Black. The percentage of Black men who marry women of other races has almost doubled from 2001. All of this could make your regular white man concerned. The American ideal was changing, shifting to represent a more diverse and inclusive palette, putting at odds the antiquated ideals that your most prejudiced citizens hold so dear.
Popular culture has become more and more Black.
Then came the election of 2016. The choices were
Hillary Clinton
, a woman who embraces the new ideals and concepts that have blossomed, and
Donald Trump
, a man who campaigned on bringing America back to a time when the only people who felt it was great were White men. The choice was clear, continue forward into a new era, or reverse the process, destroy the Muslims and rein in the uppity gays and niggers. People went to the polls and the results were interesting. Trump won.
If you're a Black man or woman that works in corporate America, you work around Whites that voted for Trump. My sister works in corporate America. She works with a group of women, that group includes just one White woman. Leading up to the election my sister and her group would discuss the campaigns. They all agreed that they would be voting for Hillary. All of them. After the election, the White woman confided to my sister that she voted for Trump. When my sister asked her why she would act like she was voting for Hillary if at the end she really wanted to vote for Trump, the woman told my sister that she was only agreeing with the rest of the group because she didn't want to be judged for her viewpoint. Truthfully, she just wanted to make America great again. 53% of White women voted for Trump over another White woman, because they believed in his message. They voted for an America that their White sons could reclaim.

I'm a Jets fan. The Jets don't win much, but on those occasions when they win and the Giants lose in the same weekend, I start that new week with my chest puffed out just a little bit more. I talk a little slicker to Giants fans. Yeah whatever, y'all lost this weekend, your team is bums. I think it's natural to be boastful in victory. But the Jets don't win all of the time. We haven't won a title since '69. So I don't feel any entitlement. The feeling of entitlement comes as soon as the Giants are back to winning and the Jets are back to losing. That's when I have to deal with my friends' entitlement issues, them constantly reminding me that they are in charge in New York. They have won four chips in the last 30 years. It is the Giants, not the Jets that run the city, and I need to remember my place as the junior varsity team.
Trump winning the election, and the GOP controlling both the Senate and the House is like the Giants winning and the Jets losing. White men have taken it as a chance to remind us that they run America, not us. Trump has built a team of White men that all know what it feels like to wear a sheet over their heads with holes for eyes. From Steve Bannon, a propagandist and proponent of the alt-right, to Jeff Sessions, a man that the late Coretta Scott King wrote a letter to Congress about way back in 1986, expressing her concerns about a man who has "intimidated and frightened elderly Black voters" this is a rogues gallery of covert and overt racists. And, this is their moment to restore the classic American ideal.

Can a White man be a White man again?
So, it doesn't come as a surprise when a dimwit like Sean Spicer disrespects iconic journalist
April Ryan
by demanding that she stop shaking her head. What he really wanted to say was, excuse me but a White man is talking so you should be sitting at attention and listening. His condescending nature with regards to Ms. Ryan is worthy of her calling up her cousins that live in the projects to come through and whip his natural ass. (Black folk all have cousins that live in the projects that we can call to beat people up for us, don't we?)
Bill O'Reilly's comment about another iconic Black woman, the honorable Maxine Waters is another example of these froggy white men trying to jump across those lines. Can a White man be a White man again? Can he speak with entitlement and demand deference to his wishes? Can he go back to telling the Blacks and the Mexicans and the gays and the women how things are going to go? These are the boundaries being tested in this bizarro administration where immigrants and Muslims are criminalized publicly in every tweet Trump sends, but when a White man says he came to NYC specifically to kill Black men our so-called President and his administration have absolutely no comment on it. Tom Brady's missing jersey gets more FBI agents assigned to it then the young Black girls missing in D.C., and I won't even remind you that White cops are murdering young Black boys every week.

White women voted for an America that their sons could reclaim.
It is very important that we resist any attempt to blur the lines of equality and justice. America cannot survive the acceptance of division based on racial, gender or sexual preferences. That is simply not how the future looks, no matter who says different. This Trump thing will pass. Either he'll likely be impeached for sucking Russian cock for his position, or worse case scenario he actually survives his whole term. Either way, the way democracy works means that we will outlast him. But really the problem isn't just him, but this struggle to refurbish the old American Ideal of White entitlement, and that's a struggle that has been in motion before Trump and will be in motion after he's gone. It is our duty as responsible humans to resist any attempt to restore tyranny and oppression in any form. Take that responsibility personally. No matter your race, culture or gender, be ready to fight tyranny at every opportunity. I'm certainly ready. Next racist that tests that boundary in my presence is going to hear the screams of
Worldstar!!
just before he's stomped into compliance.
Robbing Hoods and Stopping Games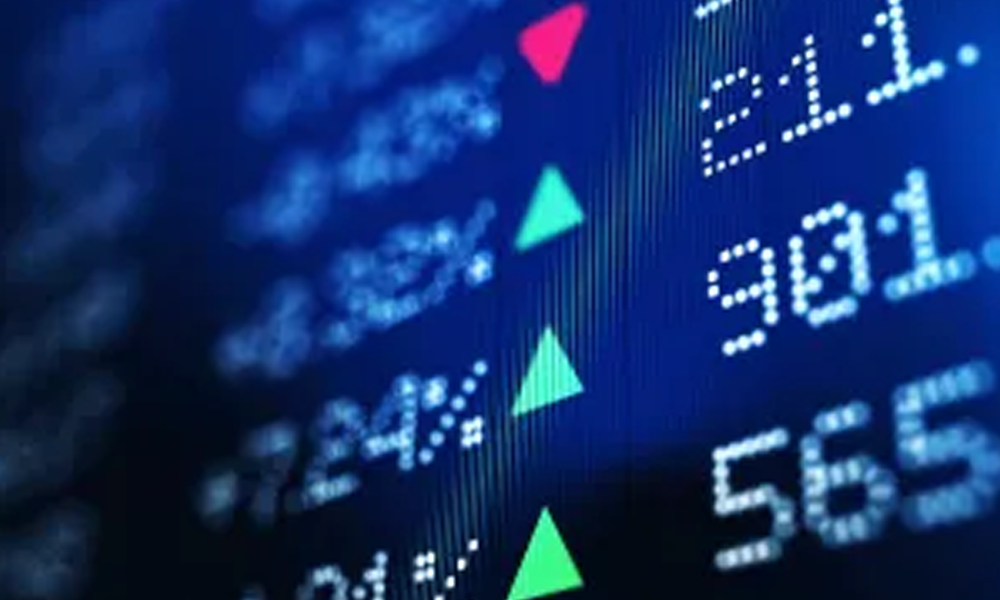 Ten bullet points for your reading pleasure:
Every single time the stock market crashed, it was done by the "professionals."
If a group of folk can get together in a chat room and legally take BILLIONS OF DOLLARS FROM YOU IN YOUR OWN PROFESSION…IN DAYS, you may wanna reevaluate how professional you are.
Retail investors had nothing to do with the Great Depression, Black Friday, Black Monday, the internet bubble or the housing bubble. That was Institutional.
I've never seen so much call for regulation in the stock market from those who typically make the most money in my life. I believe the correct financial term is #BigMad
They aren't upset retail investors are making money. They are upset retail investors are making the market place volatile, making it harder for THEM to make money long term.
Why was there not this level of concern when retail investors were losing their pensions and IRAs at all other instances?
Why are hedge funds even allowed to use people's pensions to short sell?!
If you are using your rent or mortgage to invest in the stock market, you have bigger issues. #gambleholic
Retail investors have never had a platform nor the income to throw markets off. They still don't.
No one has a problem with the rules until it works against their own interests.
Bonus: When you gamble, you could either win or lose. Investors don't need to be CPAs to understand that concept.
Sidebar; Pay more attention to your money management!! Sidebar complete.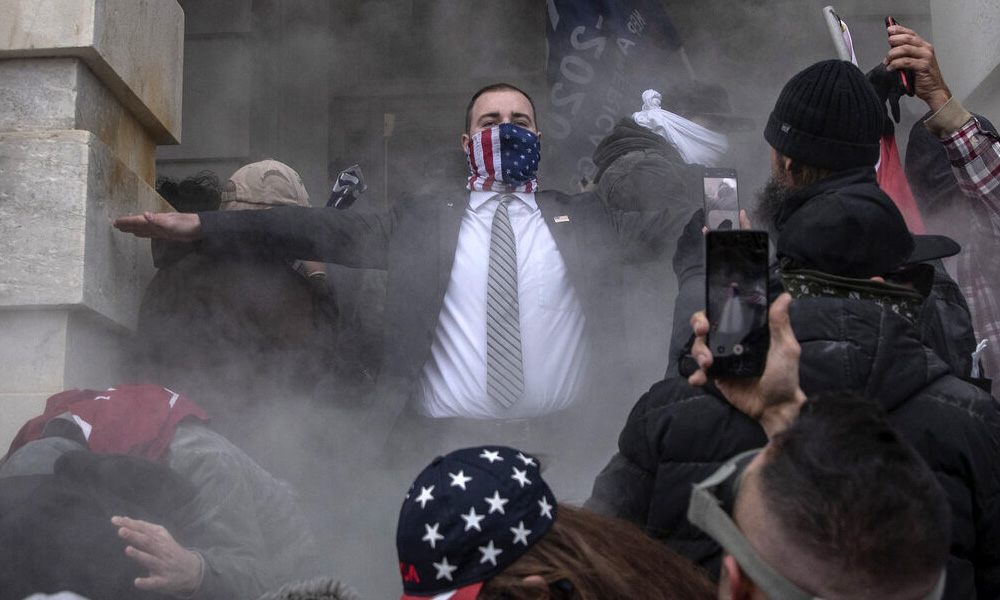 1. If a foreign government had pulled off what occurred on Capitol Hill last week, that nation would currently be a rubble laden parking lot, bombed into the stone-age.
2. If BLM had pulled off what occurred last week, we would currently be having conversations like "Y'all remember freedom?" and "You ONLY got shot 6 times?!! Sheeeeit. Everybody else got at least 9… yeah we all in the studio recording now…"
3. Why is the foreign policy response more stringent than domestic policy when the threat is much worse due to proximity?
4. Why is the current law enforcement response akin to aiding and abetting simply because the assailants resemble, and in some cases are "law" enforcement? Do bullets not kill when your cousin is the shooter?
5. True privilege is complaining about your rights taken away right AFTER and BECAUSE you used those rights to violate others. Rights were granted by LAW and as such, can be rescinded… by LAW! Why does this even have to be explained?
Sidebar: For future reference, this is how you properly storm the Capitol! With Beyonce and legal votes!! Ahhhh 2012. The good old days! Make Inaugurations Great Again (MIGA Please!!) Sidebar Complete.
Reluctant to get the Vaccine?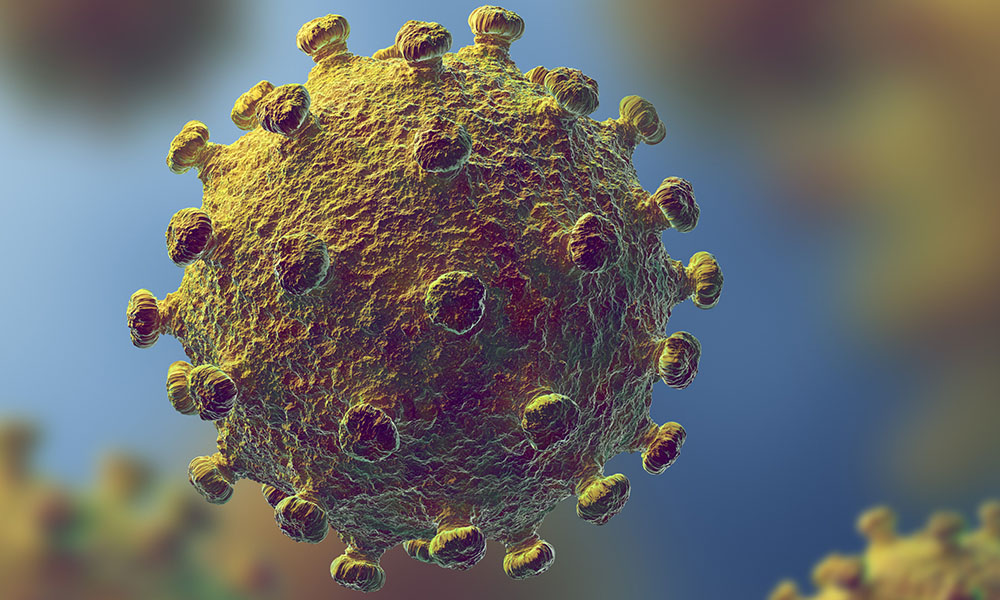 Do me a favor, Open your fridge door and tell me if you have any insight into the regulation of those products and how they got there?
Whatever vaccine you decide to take (or not take) will probably be more federally regulated and scrutinized than 90% of the items you currently ingest. You share joints with people, eat food with ingredients you can't pronounce, order wigs and sweaters from all over the world in the name of fashion, then turn around and loudly protest and profess about a vaccine and science, some thing of which you know little about.
Here's the fun part; you don't want to take it but you DEFINITELY want to commingle with those who have taken it as precaution and those who are still susceptible. Why? Because f*ck 'em that's why! Must be nice to not care about others while simultaneously requesting they respect your choices.
I would be riding with y'all if you actually had control, but more importantly, CONCERN for all things consumed prior but we seem to lapse our standards when there is a clear and direct benefit to our preexisting lifestyle. Y'all are wild inconsistent!!
Sidebar; Most of us will die of complications from a poor diet, alcohol and cigarettes but I don't see anyone putting the BBQ sauce down or skipping happy hour. Sidebar Complete.