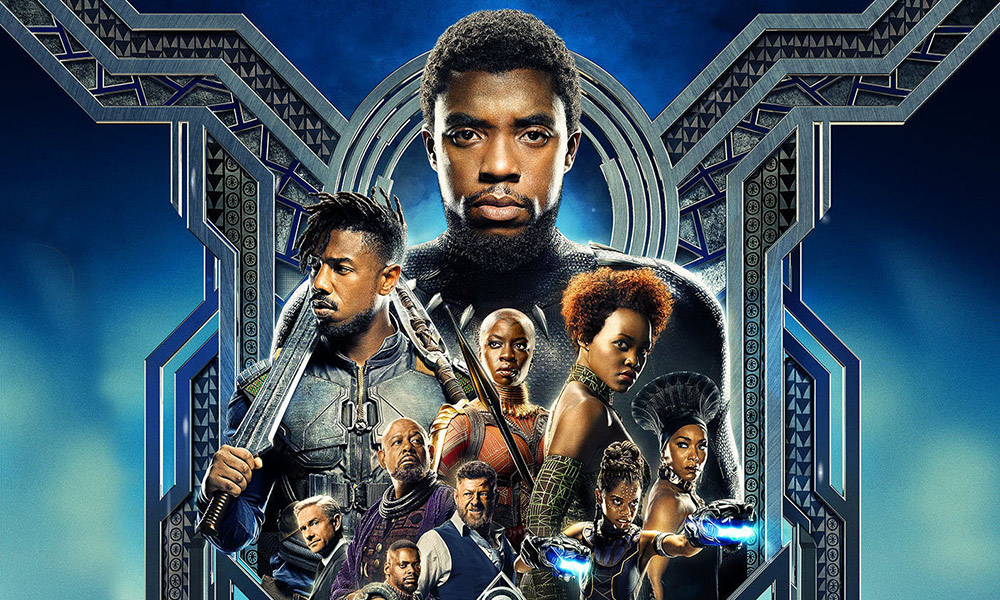 "T'Challa, after the death of his father, the King of Wakanda, returns home to the isolated, technologically advanced African nation to succeed to the throne and take his rightful place as king."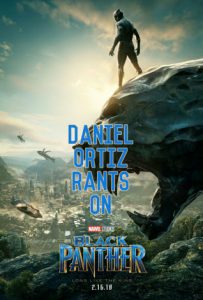 Finally, the movie that everyone has been anticipating is here. Marvel Studio's Black Panther. Everyone is picking out their Afro's, ironing their Dashikis and, no lie, tonight I saw a woman dressed like she was going to a Nigerian wedding. This movie is bringing a lot of Black pride. The question is, does it live up to the hype? Yeah, it does.
At first I was a bit concerned with the direction the movie was headed in. It seemed to be telling a few tales, jumping around different timelines and scenes, but the early disjointedness eventually lined up to tell a very compelling story.
The look and feel of Wakanda was spectacular. The land, the technology, and the art was visual eye candy that merged a futuristic city with a land still tied to its roots. This was a major theme of the movie.
I did feel there weren't enough actual Black Panther moments, but it didn't hurt the movie at all. If you see a Spider-Man movie, you always wan't more Spider-Man and less Peter Parker, but these characters were so engaging, seeing more Black Panther wasn't as necessary.
As far as acting, this film had a great star-studded cast, but the definite standouts were Michael B. Jordan and Danai Gurira (Michonne from The Walking Dead). It's rare to see Jordan playing the bad guy, but he owned the role of Killmonger and his radicalized agenda. Gurira brought a level of bad-assery I was not expecting and you can tell she put a lot of work into fleshing out Okoye, Black Panther's number one bodyguard.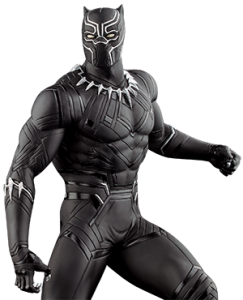 The one flaw I found with the film was the motion CGI. The Black Panther character, for example, at times came off too rendered and sometimes appeared to be anatomically distorted. The interaction with the environment at moments felt off, but it wasn't overly distracting. The saving grace is that it's a comic book movie so they can get away with more from that aspect. Luckily the acting was so good it pulled most of your attention away from these shortcomings.
I also like that there were several little nuggets, messages, and takeaways in the movie and it doesn't whitewash the real-life history and struggles Black people have faced. It looks at it through several different lenses and leaves it open to honest discussion. This was a good addition to the MCU, and I look forward to seeing Black Panther kick ass throughout the next few movies!
Overall Grade: B+
Black Panther 
Action, Adventure, Sci-Fi, Black Cinema
February 2018
Director: Ryan Coogler
Universal Pictures
2 hours 14 minutes
IMDB
Godzilla: King of the Monsters – Official Trailer 2
Halloween: The Classic Slasher Film Gets a Proper Sequel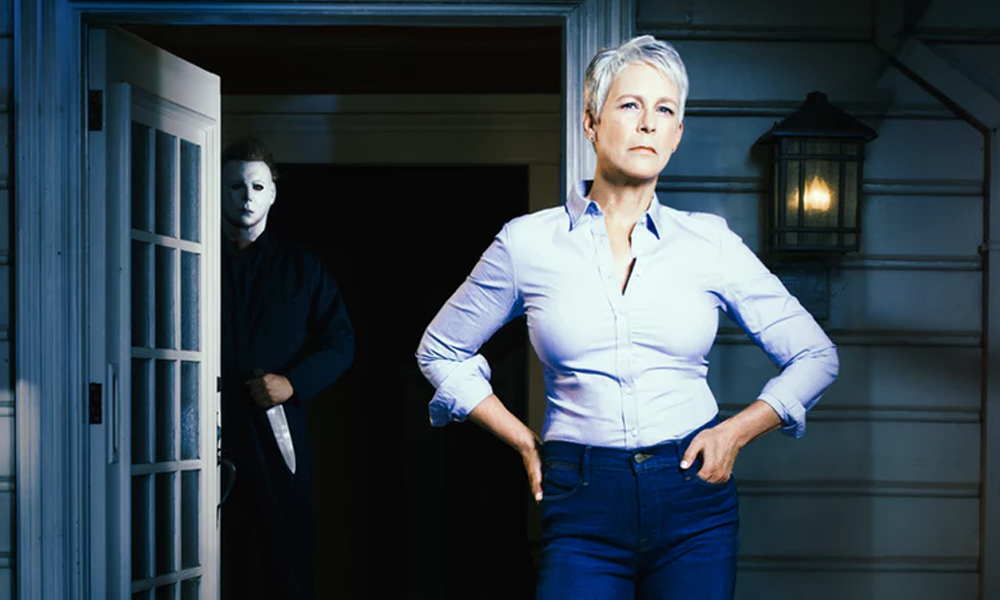 "Laurie Strode comes to her final confrontation with Michael Myers, the masked figure who has haunted her since she narrowly escaped his killing spree on Halloween night four decades ago."
Michael Meyers is considered one of the elder slashers that helped catapult the sub-genre in the late 70's and opened the door for such favorites as Jason Voorhees and Freddy Kreuger.
Much like its influences, the Halloween films have churned out eleven sequels, prequels, and I guess spin-offs, that tend to be cheap thrills on a boring night. These production companies try their best to produce cash grab after cash grab that tend to water down the legacies of the original films for the sake of forced jokes and cheap jump scares. Does this sequel, that for some reason names itself after the original movie, have anything to bring to the table?
Yes, I would say so. It feels like this movie attributes itself as a direct sequel to the first film, and totally ignores every other film in the franchise. This was a good move because this film does feel like a direct sequel – almost like it was an old movie from the 80's recently unearthed with an aged washed-out color scheme and familiar score. It wasn't as polished as the H20 series, but it wasn't as grungy and delusional as the Rob Zombie films, either
The plot managed to remain simple which often is the Kryptonite for sequels and does a few callbacks to the first film without being heavy-handed about it.
Michael Meyers felt like an old man with the Director David Gordon Green giving us glimpses of his age, however he's still very broad and menacing with little need to run after his victims. He tends to be great at sneaking and trapping his victims in inescapable corners.
"Feels like an old movie from the 80's that was recently unearthed…"
The acting was decent, led by the talented Jamie Lee Curtis reprising her role as Laurie Strode. The characters felt real and not too far-fetched for some B-movie style decision making.
Even the story was engaging, but be prepared to question how some people are oblivious when they should be on high alert that a psycho murderer is on the loose in their town. Either way, you might want to lock your doors.
Overall Grade: B
It definitely was better that the last few Halloween films and manages to provide a couple of scares and jumps.
The director made a good decision of going with a John Carpenter-style Halloween film that delivers on good old slasher film exploitation without feeling the pressures of some big-time studio exec telling him to tone it down.
* * *
Halloween (2018)
Horror, Thriller
October 2018
Director: David Gordon Green
Blumhouse/Miramax
1 hour 46 minutes
IMDB reference click here