If Beale Street Could Talk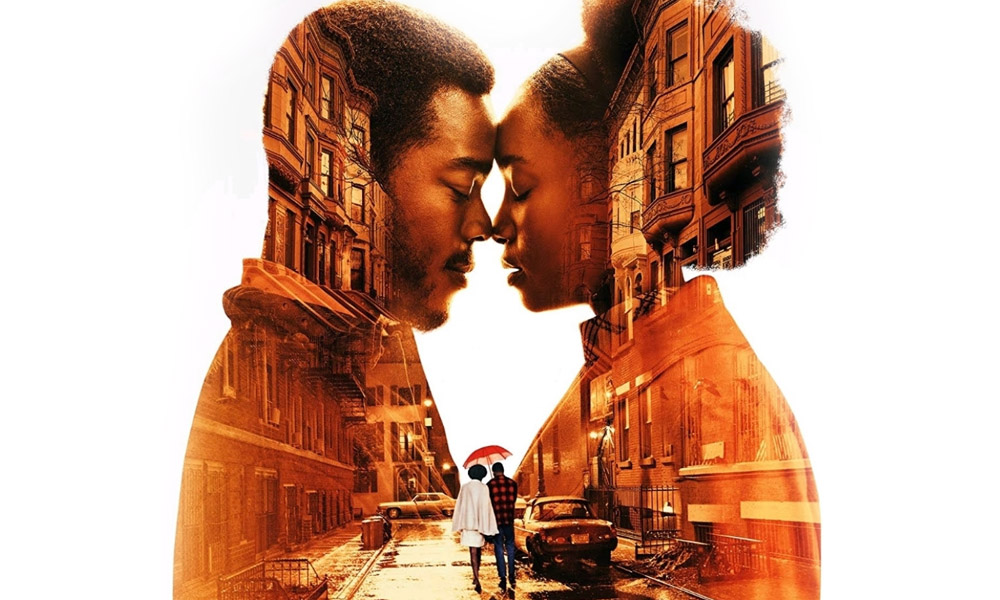 "A woman in Harlem embraces her pregnancy while she and her family struggle to prove her fiancé innocent of a crime."
End of the year is when all Hollywood studios tend to churn out their award-worthy films often stemming from novels, true stories and period themes considered more high-brow think pieces of art than your typical movie. The one that really caught my eye was the trailer for If Beale Street Could Talk which was helmed by the great cinematographic eye of Moonlights director, Barry Jenkins.
The first thing that was apparent was the palpable chemistry between Kiki Layne and Stephan James. James' character, Fonny Hunt, did an exceptional job spearheading the relationship between himself and Layne's Tish Rivers boasting an undeniable affection that melted off the screen.
The supporting cast which included Regina King and Colman Domingo as Tish's parents were an inspirational model of parents who would do anything to keep their families close knit and mentally healthy.
The film was broken into two halves detailing the units lives before and after Fonny Hunt's incarceration, and knowing little about the plot initially, mid-way through I wasn't clear about the direction the film was going in. It all started coming together once details were revealed, so patience is required as the plot unfolds.
My only criticisms of the film were the scenes that seemed to linger a bit too long, or felt like it didn't add to the movie. It was effective in some parts, but in others it came off like like they were trying to stretch the film. Also the ending was abrupt and somewhat unsatisfying, but I understand the purpose of it based on the material.
Overall Grade: A-
The story and acting in this film were phenomenal and often times felt like a stage play. Learning that it was based off the novel penned by the eloquent, late James Baldwin gave more context on the energy this film encapsulated. Definitely worth a view!
If Beale Street Could Talk (2018)

1h 59min | Crime, Drama, Romance | 25 December 2018 (USA)

Summary:

A woman in Harlem embraces her pregnancy while she and her family struggle to prove her fiancé innocent of a crime.

Countries: USALanguages: English, Spanish
Daniel Ortiz Rants On: Us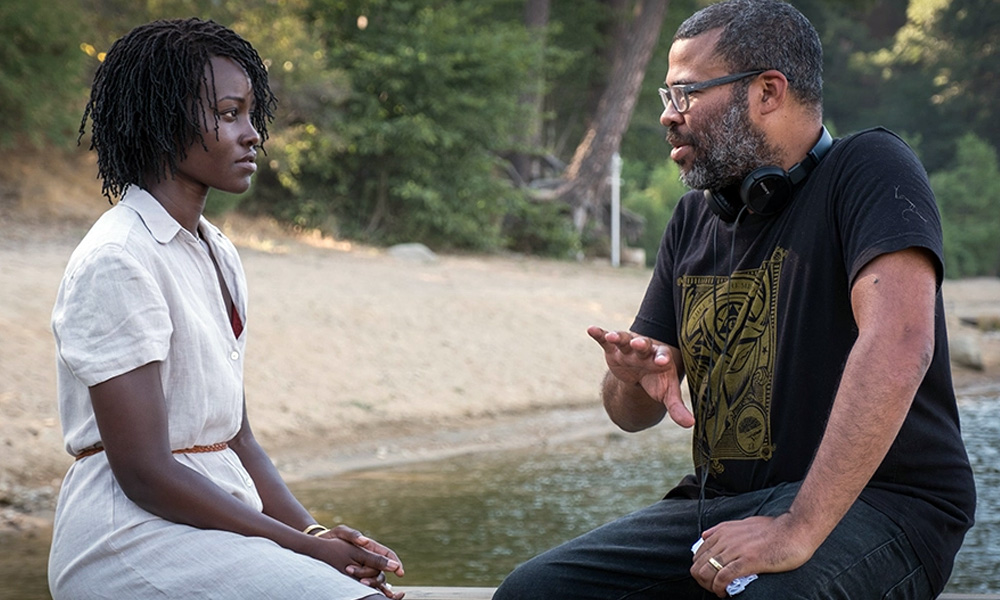 A family's serenity turns to chaos when a group of doppelgängers begins to terrorize them.
Rarely do I prepare myself to see a film, but Jordan Peele's Us is one of those rare movies I didn't need to see more than one trailer for, nor did I need the hype of other critics. I also wanted to judge this film off its own merit rather than comparing it to his freshman standout, Get Out (which made my #1 film of 2017). Comparisons will be made, but I'll try to keep them as minimal as possible.
The stand out feature is that this film is beautifully shot. The cinematography of this movie adapts to its environment seamlessly whether it's a vibrant beach scene or a dark setting where just enough of the characters faces needs to be made out.
Also, I thought Lupita Nyong'o as Adelaide's doppelganger, Red was a terrifying character. Everything from her awkward pantomimes to her unhinged voice was the thing of nightmares.
Now, there were a few (lots of) issues I did have with the film. I left the theater with more frustrating questions than fulfilling answers. It felt like too many ideas where in the plot and too much symbolism was forcefully wedged in to satisfy the expectations of the Get Out fans, but it came out as a jumbled mess of psychology that I didn't want to spend my viewing time deciphering.
A lot of the horror that was built up for this film was also very deflating as the Wilson family was spared instant death and provided a background story by their doppleganger's while others were swiftly killed before they knew what hit them. Halfway through the film, you pretty much knew they were safe from any death or violence which takes away all tension as a viewer.
The connection between the characters and their dopplegangers wasn't fleshed out enough. Some things came off as inconsistent and driven for plot convenience, rather than a solution. I didn't get many of the motivations and the decisions that drove the actions of our protagonists. I didn't understand why the dopplegangers wore red jumpsuits and just one fingerless driving glove. The one symbolism I understood was the scissors, which if you look at the handle on the poster, looks like mirrored heads. This was the weapon used to cut the connection between themselves and their other half. Otherwise, I may need to see some other folks interpretations of the film.
Also, the editing was not good. There were scenes that were waaaay too long and could've used a few chops. The opening credit scene reminded me of an old horror movie from the 70's (think the Amityville Horror '79) where the title card has nothing going on, and as a viewer I felt stuck looking at a bunch of rabbits for what I assume was 3 minutes just waiting for the movie to get started.
Overall Grade: C-
There's just too many questions, and too many inconsistencies to feel comfortable giving it anything higher. Maybe in the upcoming weeks certain plot revelations might come to fruition, but I'm not looking for Kubrick levels of hidden meaning, and this is not Kubrick-esque. I'll chalk this up to a sophomore slump by Peele and the pressures of following up to such an acclaimed film. I just got hints of M. Night Shyamalan in this movie, meaning a Director/Writer who is owning a genre and gets type-casted to that medium. Let's hope Jordan Peele doesn't head down that same road.
Us (2019)

1h 56min | Horror, Thriller | 22 March 2019 (USA)

Summary:

A family's serenity turns to chaos when a group of doppelgängers begins to terrorize them.

Countries: USALanguages: English
5 Geek Chic Trailers for Your 4K TV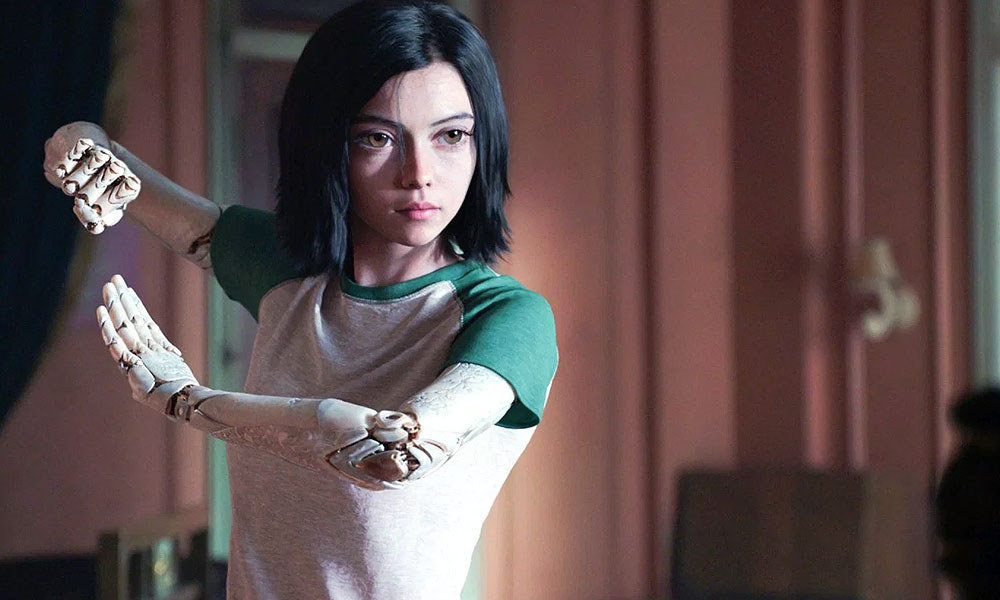 These luscious 4K trailers are in zippy 60fps for you VFX aficionados. 
Alita: Battle Angel 
Robert Rodriguez directs James Cameron's script melding state of the art effects with live action. We've come a long way since Who Framed Roger Rabbit?
Godzilla: King of the Monsters
Last stand-alone Godzilla movie before he kicks King Kong's ass in 2020. Epic visual effects create a scale worthy of your 4K TV.
Hellboy 
This reboot has big red shoes to fill.
Men in Black 4
I admit the best thing about this trailer is seeing Tessa Thompson in high resolution. Am I allowed to say that? #toolate
Avengers: Endgame
They don't give a lot away in the new Avengers trailer, but it sure looks purty.
White Right: Meeting the Enemy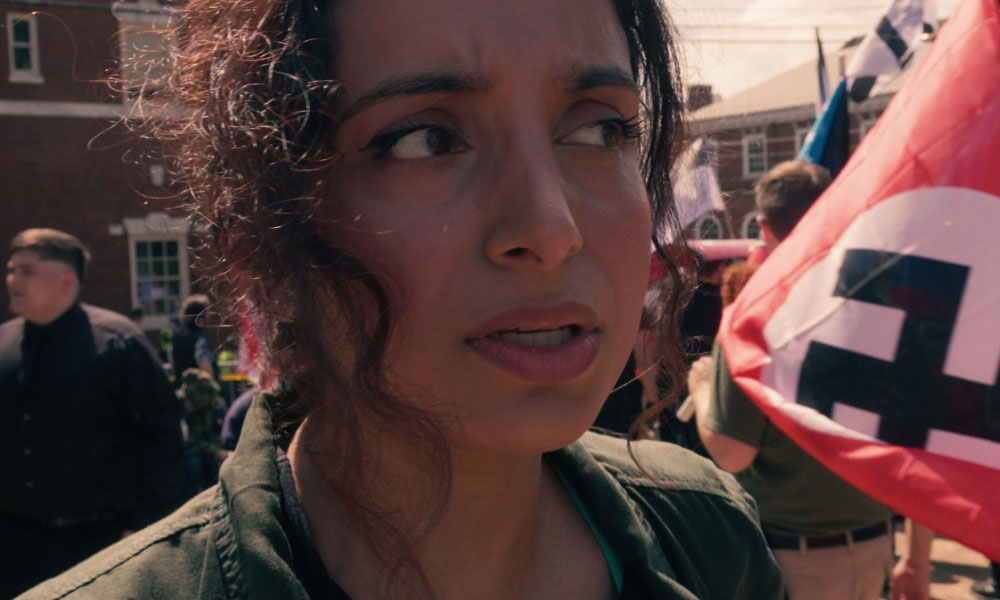 Deeyah Khan puts herself in real jeopardy in White Right: Meeting the Enemy, confronting the whitest rightest supremacists and Neo-Nazis with the oldest trick in the book; she becomes their first friend of color. No shit. You'll be amazed as Deeyah proves racism is born from miseducation and a total lack of experience.  Sure, not everyone becomes a believer in the end, but you sure will.