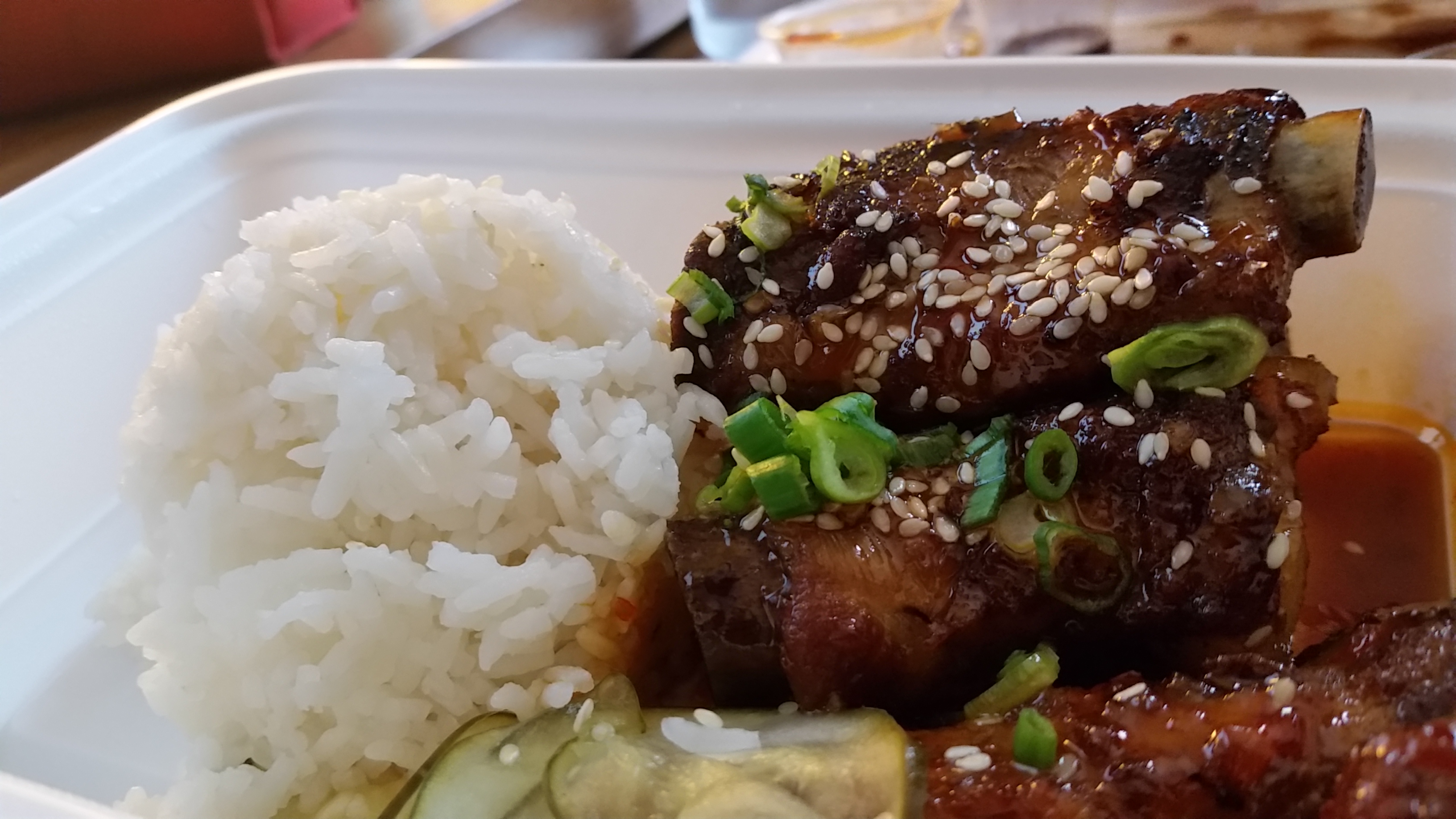 I've walked by this locale a thousand times over the years. There was always some new restaurant here that never took, whose arrival I'd await with anticipation yet with menus that ultimately never enticed me. That changed now that East Wind Snack Shop opened a month ago. Chef Chris Cheung (Nobu, Jean-Georges) may have cracked the code of this odd little space right off the F train at Prospect Park West.
Cheung has lived in this hood for 16 years. I bet he walked down those F Train steps thinking "what could I do with that space?" as often as I have. The result is a small family run spot by a local and celebrated chef buzzing like none before it.
The menu (dumplings, buns, ribs, spring rolls, etc.) is tight and approachable – seemingly do-able in a super small kitchen. Were there days early on when they'd run out of dumplings? Yeah, but you would too if your dumplings tasted like these. And they're on top of it, even extending their hours till 9.
Did we wait a bit when we ordered to go? Yeah, but it's a new hotspot, and that's what happens. I'm not rushing to Yelp to complain about it. I even take some of the blame since we really should have just eaten there instead of taking-out. It's a nice low-fi vibe. Cute stools. They were sweet and apologized for the wait, twice giving us treats, including these Haws that my girl knew instantly. Soft sugary fruit wafers wrapped like Chinese firecrackers.
There's plenty of other kitschy treats on hand from chocolate and strawberry Pocky, to Ramune soda, and Foco Tamarind.
We sauntered home with steaming hot dumplings and such in a brown paper bag, our expectations high. Maybe too high, considering there was no guarantee this stuff would even still be hot when we finally dug in. Cut to the chase; everything was hot and delicious. The Pan Fried Juicy Pork Dumplings were delectable. Just the right amount of salty, not overly doughy and not stingy with the pork, cooked perfectly with a shiny happy sear. The dictionary definition of what I want when I want one. And I want more than one.
We also had the the Sweet Chili Ribs with Pickles and Jasmine Rice. They were a thing of simple beauty, even fresh out of the plastic take-out carton. Perfectly tender and glazed. I did a little dance inside when my girl let me eat the last one.
Oh, East Wind, we needed you in these parts. I look forward to a getting my hands on your buns and hotcakes.
Writing Your First Book / Should I Self Publish?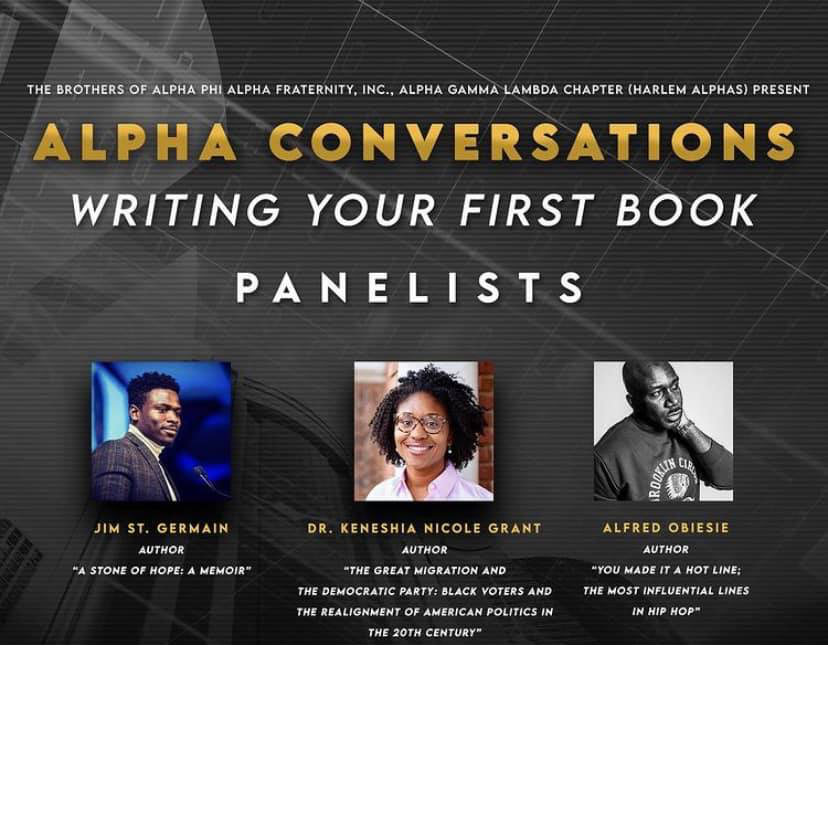 I had the distinct pleasure of  participating in a panel discussion on writing your first book, presented by the Harlem chapter of Alpha Phi Alpha Fraternity Inc.  Alongside Jim St. Germain, Author – A Stone of Hope: A Memoir and Dr. Keneshia Nicole Grant, Author – The Great Migration and the Democratic Party: Black Voters and the Realignment of American Politics in the 20th Century.  We opined on pain points, benefits and strategies regarding our inaugural voyages into authorship. Feel free to watch for your self and I hope this provides some insight to all those looking to make the same voyage. Enjoy!
What the NFT is a BEEPLE?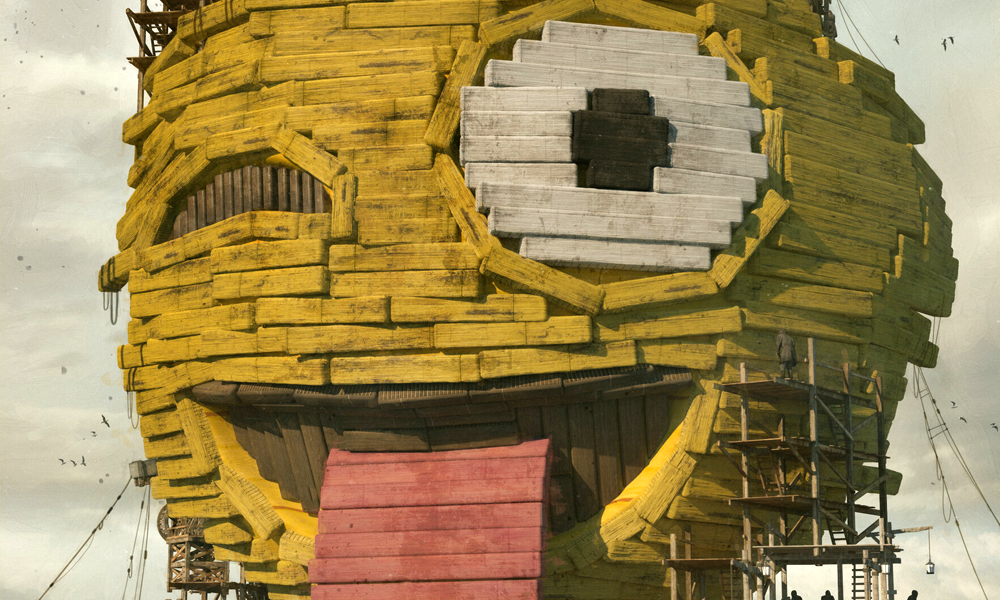 On March 11 this year, the digital artist Beeple sold a collage of digital images from his "Everydays" series for nearly 70 million dollars as an NFT, or non-fungible token. And if that sentence confuses you, you're not alone.
A non-fungible token is a unit of data on a digital ledger called a blockchain, where each NFT can represent a unique digital item, and thus they are not interchangeable. NFTs can represent digital files such as art, audio, video, and other forms of creative work. While the digital files themselves are infinitely reproducible, the NFTs representing them are tracked on their underlying blockchains and provide buyers with proof of ownership." – Wikipedia
Still confused? Let the artist himself explain it, and learn how he went from NFT newbie to making the third most expensive artwork by a living artist in three months. Not to suggest Beeple is an overnight success. The "Everydays" series alone involved creating a piece of art every day since May 1, 2007 – and he hasn't missed a day.
Check out some of Beeple's amazing and controversial work below.
Comic Fans: Geek out with Cartoonist KAYFABE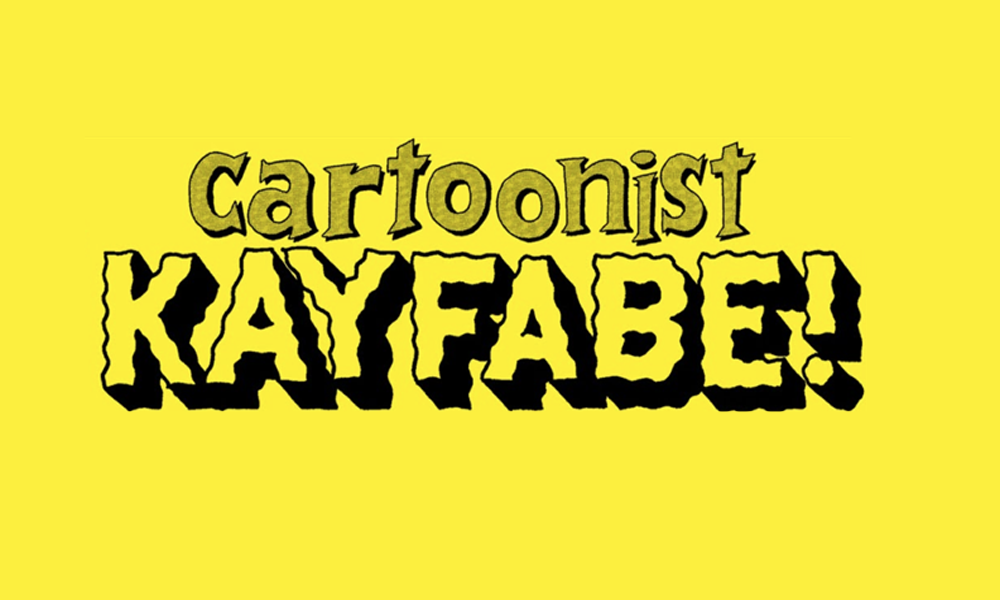 Cartoonist Kayfabe is a YouTube channel hosted by comic-book makers Ed Piskor and Jim Rugg.
Comics have come a long way since they were just for kids – and anyway, those kids have grown up and rightfully embrace it as  an artform. Cartoonish Kayfabe expertly walk you through the finer points of comic creation and appreciation, referencing some high quality images along the way.  If you're a comic geek, you will dig it – especially if you're into 90's era and independent comics.