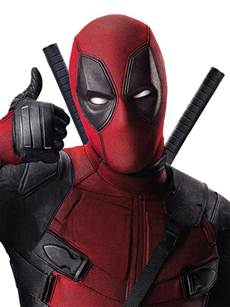 5. The In Your Face Humor
Guardians of the Galaxy was a pleasant surprise and hugely entertaining for a film that could have been a total disaster. That film gives me a little faith that the perfect blend of action and comedy can stay entertaining for this whole movie.
4. Ryan Reynolds At His Best
Ryan Reynolds can play a smart-ass like nobody else. He's done it before in several other movies, but not half as well as here. If you're a fan, you'll probably think this is the role he was born for, and potentially the best performance of his career.
3. The Writing Team of  Rhett Reese and Paul Wernick
Rhett and Paul have written a few sharp scripts, including Zombieland and G.I. Joe: Retaliation. Zombieland made a well worn idea enjoyable again while being funny at the same time. G.I. Joe had some creative and memorable action sequences, so I expect them to amp up the eye popping action and humor in Deadpool.
2. The Appearance of Colossus
One of my favorite characters that was totally under-utilized in the X-Men movies was Colossus, a pillar in the mutant universe. His role in Deadpool seems more substantial, as do the special effects used to bring him to life. I'm eager to see him throwing steely elbows in an ultra violent Marvel movie.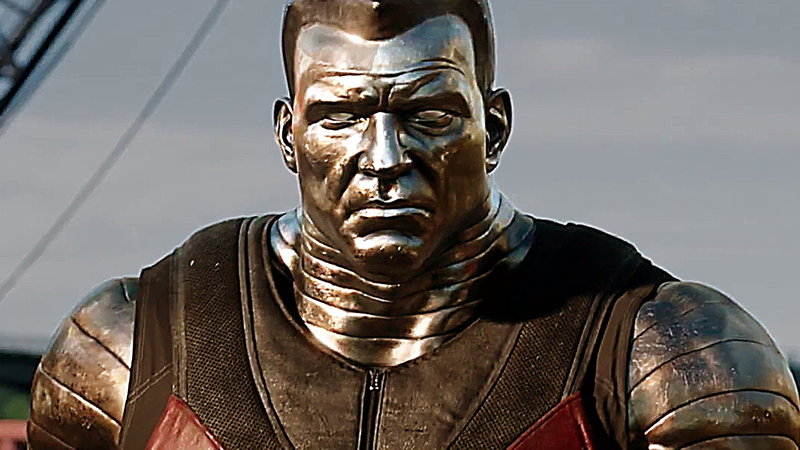 1. It's Rated R
This a first, folks, and if it works it should lay the foundation for other adult comic material finding its way to the silver screen. One of my geekiest desires is to see an R rated Wolverine movie where he goes into that infamous berserker mode. The similarities between Wolverine's healing power and Deadpool's may be the closest I'll get to that level of comic book violence depicted on an IMAX screen.