5 Great Elvis Costello Collaborations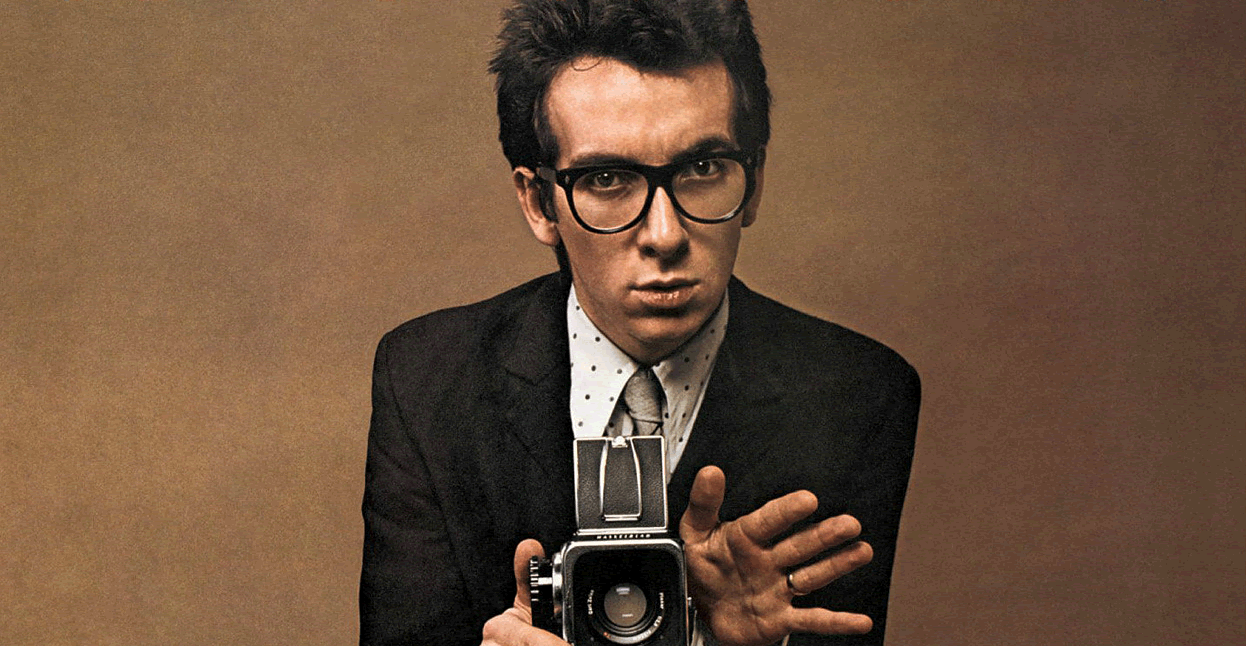 Listen to the author read this post with song clips.


With a career spanning nearly 40 years and 30 studio albums, Costello is growing into an elder statesman with style.
Elvis Costello has been releasing records since 1977, same year that other Elvis, who changed the face of popular music forever, ceased to be. I vaguely remember Mom not digging Costello's choice of stage-name, obsessed as she was with"the King." Now the King was dead and New Wave music was increasing market share. Meet the new Elvis, decidedly
different
 than the old one.
Costello wouldn't show on my radar until July of '83 when 13 year old me, in my pre-cable TV town, recorded shows like Friday Night Videos and New York Hot Tracks on VHS each week. Those shows were on after midnight. That's how hard it was to see videos without cable back in the day. I captured Costello's Everyday I Write the Book in my video fishnet and the rest is history.
Since those days, Costello has invented and re-invented himself multiple times over. He's collaborated with countless artists. Off the top of my head I'm thinking Tony Bennett, Paul McCartney, Squeeze, The Roots, Roy Orbison, Brian Eno, Allen Toussaint, The Brodsky Quartet, Jenny Lewis, The Pogues, Lucinda Williams, No Doubt, and even Elmo, to name a few. He's written pop music in all guises, toured extensively, hosted the excellent TV show Spectacle which paired Costello with some of his favorite artists, and despite early acerbic behavior, has become one of the most respected songwriters and performers in the business. With a career spanning nearly 40 years and 30 studio albums, Costello is growing into an elder statesman with style.
Allow me to present 5 Great Elvis Costello Collaborations that you may not be aware of.
Costello was having secret meetings with Questlove at Quest's day-job playing for Fallon in New York. Mutual respect and a few successful projects convinced them it was time to take this relationship to the next level. Those sessions resulted in the record Wise Up Ghost and a string of excellent concerts. Refuse to Be Saved borrows lyrics from Costello's 1991 song Invasion Hit Parade to delirious effect.
I sat behind Questlove at a Costello show at The Beacon a few years back when he jumped on stage for deep cut Black & White World. It was the only time that night I could actually see the show.
I know there are hardcore Costello fans that don't like this album. It's not what they want when they want Costello. Me, I want him to keep experimenting til the end of time. I already dug The Roots and this kind of team-up was a no-brainer for me. I hope they record ten more secret records together.
---
Costello wrote That Day Is Done with Sir Paul F'ing McCartney for McCartney's 1988 album Flowers in the Dirt. My favorite version is Costello singing it with The Fairfield Four which you can find on the All This Useless Beauty bonus disc.
Think about this pairing of songwriters. Costello has written upwards of 5 hundred songs. And the other guy is Paul McCartney. If you don't appreciate this song, it's a good indicator that your indicator isn't good. Or maybe you're too young to consider mortality in any meaningful way. Either way,  jiggle the knob, you're on the wrong path.
Pretty amazing vocal by Costello, too. Lightning meet bottle.
---
Costello made a record with Burt Bacharach, too. Talk about flexible. You know Bacharach, right? The guy that did Walk on By and of course Raindrops Keep Falling on my Head? And then there was What the World Needs Now is Love. Oh, and What's New Pussycat? The list goes on. Maybe you heard God Give Me Strength from the Costello collaboration Painted From Memory. If so, we're both old. Not as old as Burt Bacharach, am I right? Up top. (high5) The two won a Grammy for I Still Have That Other Girl in My Head, from this record.
Here's another example of two guys that know how to work together. There's a lot to like on this record, including track The Long Division. It sounds like something a 1982 suburban housewife would listen to dropping her son off at the comic shop while on the way to file for divorce. But in a good way.
Some songs on the record are unapologetically draped in Bacharach's signature arrangements while The Long Division seems to pay homage to his Dionne Warwick days. And why not?
---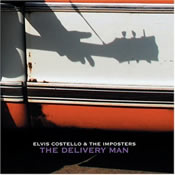 "Man goes beyond his own decision / Gets caught up in the mechanism / Of swindlers who act like kings / And brokers who break everything." – The Scarlet Tide
Costello teams with T-Bone Burnett for some authentic mountain music. I have no idea if it's authentic, I just know it's beautiful. But these two have made beautiful music together before – most successfully on King of America, which may be the best Costello record. Maybe. Most recently, they breathed life into old Bob Dylan lyrics on Lost on the River: The New Basement Tapes.
In The Scarlet Tide, Costello, singing with Emmylou Harris, perches his sober melody upon a scaffold of gingerly plucked notes. It's the perfect little confection, part savory and part sweet, a little bitter. It's one of those songs that sounds like it wrote itself. This one was nominated for an Academy Award and a Grammy.
---
Well look at that? Another McCartney/Costello collaboration. Resistance is futile. On top of that, Costello channels John "I'm John Lennon" Lennon, for chrissakes. The demo is so Beatlesesque it's frightening. So Like Candy is another successful collaboration among 14 penned by the duo. At the very least, someone needs to Traveling Wilburys these two into a band stat! T-Bone producing!
Anyway, notice I don't spend a lot of time talking about what these songs are about, because that's really for you to deduce. Songs always tend to mean more to me than just what they literally mean, anyway.  But in this case it's safe to assume that somebody done did somebody wrong.
Paul has said Elvis can be a little pushy in the studio. I hope that's true. Someone needs to keep MCartney in check and Elvis is uniquely qualified. He's a musical chameleon that pairs well with the greats, regardless of genre.
Rest Easy Eric Curran a.k.a M.C Krispy E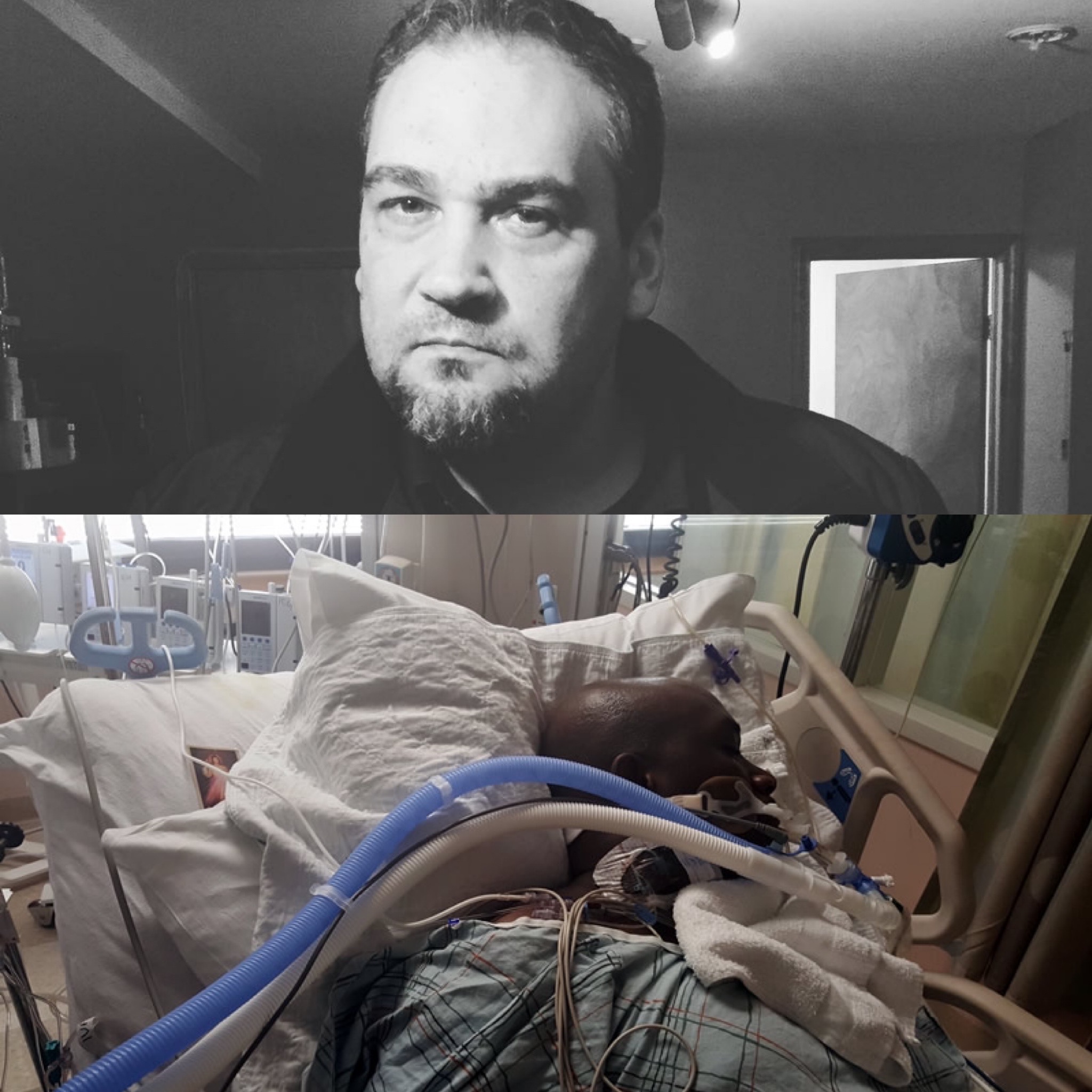 Almost every year for the past 6 years and on the same day, I've posted the same pic of me in the hospital  during my temporary and untimely demise  in 2015. A few weeks after I was back to "normal", I asked Eric "Why'd you take the pics?" And he said, "I knew you would want to write about it if you lived." Eric was right. Eric was often right and Eric always had my best interest at heart. I am going to miss my friend.
You ever meet someone and become friends immediately?! Well this was not the case with Eric. Before he was my manager at Morgan Stanley, I would often see this 6'4″, giant white guy walk up to the only black woman at work, say something then walk away without any hint of human emotion. Naturally I thought he was a jerk until I asked her "Yo, is that dude bothering you?" She laughed and proceeded to tell me he was a great person, which I ultimately got to experience first hand. Little did I know this Italian from Staten Island was more Brooklyn than most Brooklynites.
Eric was not with the shits!! If there were ever someone who lived their life in direct, honest and no uncertain terms, that would be Eric. He would ask me questions at work like "Why are the other consultants making more money than you?" I knew the answer to that question and so did he. Eric then proceeded to increase my salary by 15K. After arguing with all our managers that "You need to hire Alfred!", they eventually did 1 year prior to the 2015 incident. In the hospital, one of my friends asked me, "What if you didn't have health insurance when this happened?" I would be in debt for the rest of my life is the obvious answer. I still am in debt for the rest of my life but at least, it is to those who made sure I had a more enjoyable life and for that, I will gladly repay.
My mom loved to tell me the story of how she met Eric. After they told her I was going to be in the ICU for some time, she told the doctor "Well I'm not going anywhere." She then hears a voice from that back of the room that says "Well I'm not going anywhere either!" That was Eric and in true form, he was at that hospital every single day until I was discharged.
Eric passed away in December 2021 of stage 4 cancer. After feeling faint on his way to my bbq, he went to get checked out and was diagnosed. During the past 5 years, Eric lost his mom, twin brother and dad. I can't even begin to imagine what that must have felt like but I'm glad that pain he was feeling is no more.
It's been a bit difficult to deal with it to be quite honest and I've been writing this in my head for years but never had the bravery or grace to accept that my friend wouldn't be here soon. I also can't imagine what it must be like to lose your entire family nucleus unexpectedly. In true Eric fashion however, I would like this to not be about me but whomever has lost someone and has been coping. I've always intimated that my life would not be as enriched as it was were it not for the people in it. The problem with that is there is also no way to deny that it feels empty without those who helped craft your path. Rather than focus on the negative, I would rather focus on the examples of duty, family and emotional intelligence. All concepts reinforced by Eric that have led me to have successful relationships since I've put them into practice.
From being my manager to my business partner, writer, book editor, artistic director, and most importantly, my friend, I am going to miss you MC Krispy E a.k.a "Enrique Pollazo!" And although you told me Enrique means Henry in Spanish and not Eric, it was too late!
Sidebar. The day I was discharged, while everyone was deciding what was best for me, no one had remembered that I would need clothes in order to leave the hospital. Eric shows up (unasked) with all the clothes I had on the day I coded, laundered and ready to go. I don't know what I've done to deserve friends like this but i need to keep doing it! Sidebar complete.
Rest in Peace Eric. "Be Good."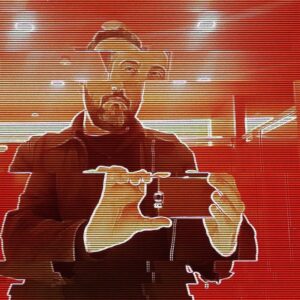 Writing Your First Book / Should I Self Publish?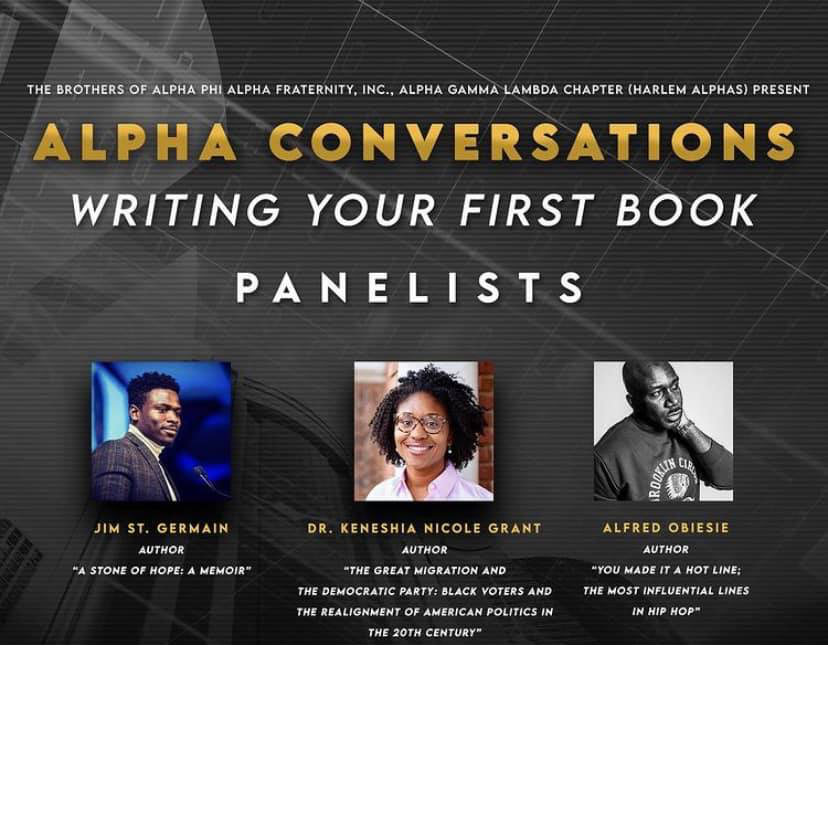 I had the distinct pleasure of  participating in a panel discussion on writing your first book, presented by the Harlem chapter of Alpha Phi Alpha Fraternity Inc.  Alongside Jim St. Germain, Author – A Stone of Hope: A Memoir and Dr. Keneshia Nicole Grant, Author – The Great Migration and the Democratic Party: Black Voters and the Realignment of American Politics in the 20th Century.  We opined on pain points, benefits and strategies regarding our inaugural voyages into authorship. Feel free to watch for your self and I hope this provides some insight to all those looking to make the same voyage. Enjoy!
What the NFT is a BEEPLE?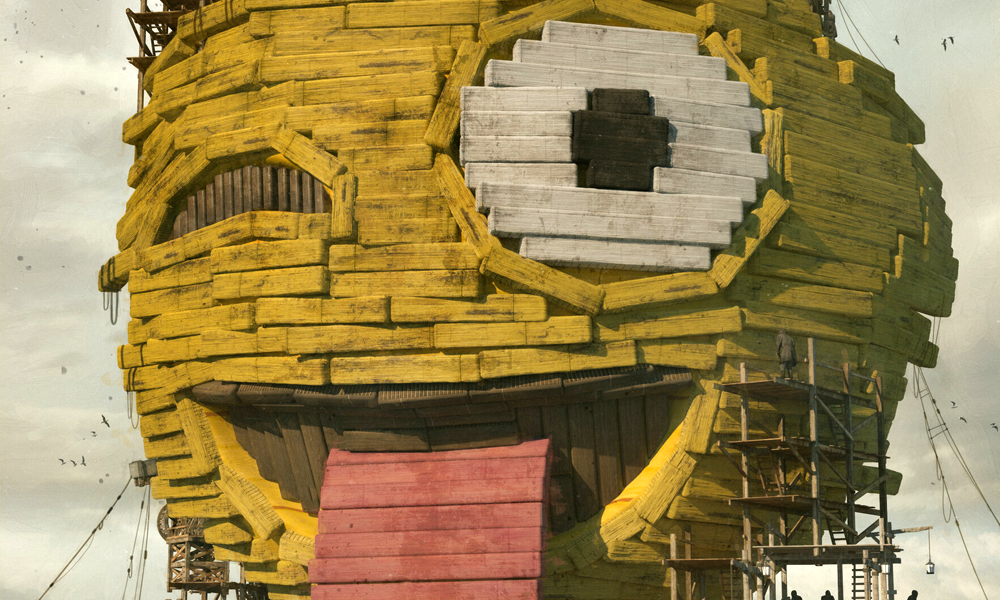 On March 11 this year, the digital artist Beeple sold a collage of digital images from his "Everydays" series for nearly 70 million dollars as an NFT, or non-fungible token. And if that sentence confuses you, you're not alone.
A non-fungible token is a unit of data on a digital ledger called a blockchain, where each NFT can represent a unique digital item, and thus they are not interchangeable. NFTs can represent digital files such as art, audio, video, and other forms of creative work. While the digital files themselves are infinitely reproducible, the NFTs representing them are tracked on their underlying blockchains and provide buyers with proof of ownership." – Wikipedia
Still confused? Let the artist himself explain it, and learn how he went from NFT newbie to making the third most expensive artwork by a living artist in three months. Not to suggest Beeple is an overnight success. The "Everydays" series alone involved creating a piece of art every day since May 1, 2007 – and he hasn't missed a day.
Check out some of Beeple's amazing and controversial work below.