5 Great Elvis Costello Collaborations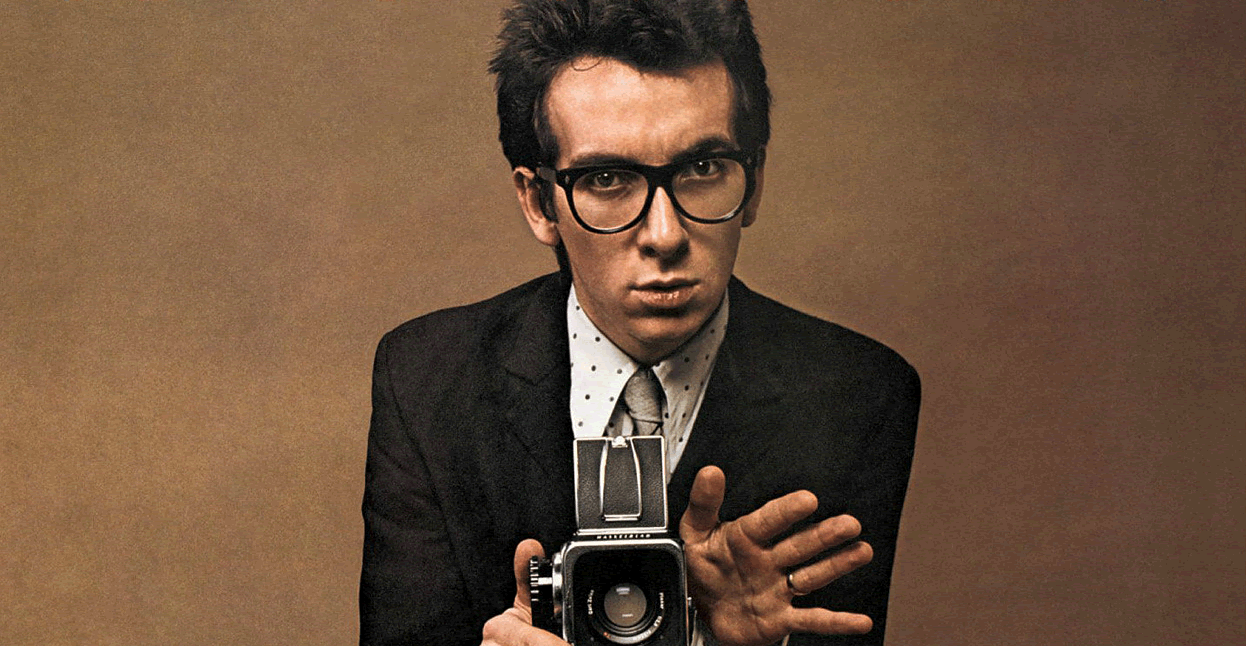 Listen to the author read this post with song clips.


With a career spanning nearly 40 years and 30 studio albums, Costello is growing into an elder statesman with style.
Elvis Costello has been releasing records since 1977, same year that other Elvis, who changed the face of popular music forever, ceased to be. I vaguely remember Mom not digging Costello's choice of stage-name, obsessed as she was with"the King." Now the King was dead and New Wave music was increasing market share. Meet the new Elvis, decidedly
different
 than the old one.
Costello wouldn't show on my radar until July of '83 when 13 year old me, in my pre-cable TV town, recorded shows like Friday Night Videos and New York Hot Tracks on VHS each week. Those shows were on after midnight. That's how hard it was to see videos without cable back in the day. I captured Costello's Everyday I Write the Book in my video fishnet and the rest is history.
Since those days, Costello has invented and re-invented himself multiple times over. He's collaborated with countless artists. Off the top of my head I'm thinking Tony Bennett, Paul McCartney, Squeeze, The Roots, Roy Orbison, Brian Eno, Allen Toussaint, The Brodsky Quartet, Jenny Lewis, The Pogues, Lucinda Williams, No Doubt, and even Elmo, to name a few. He's written pop music in all guises, toured extensively, hosted the excellent TV show Spectacle which paired Costello with some of his favorite artists, and despite early acerbic behavior, has become one of the most respected songwriters and performers in the business. With a career spanning nearly 40 years and 30 studio albums, Costello is growing into an elder statesman with style.
Allow me to present 5 Great Elvis Costello Collaborations that you may not be aware of.
Costello was having secret meetings with Questlove at Quest's day-job playing for Fallon in New York. Mutual respect and a few successful projects convinced them it was time to take this relationship to the next level. Those sessions resulted in the record Wise Up Ghost and a string of excellent concerts. Refuse to Be Saved borrows lyrics from Costello's 1991 song Invasion Hit Parade to delirious effect.
I sat behind Questlove at a Costello show at The Beacon a few years back when he jumped on stage for deep cut Black & White World. It was the only time that night I could actually see the show.
I know there are hardcore Costello fans that don't like this album. It's not what they want when they want Costello. Me, I want him to keep experimenting til the end of time. I already dug The Roots and this kind of team-up was a no-brainer for me. I hope they record ten more secret records together.
---
Costello wrote That Day Is Done with Sir Paul F'ing McCartney for McCartney's 1988 album Flowers in the Dirt. My favorite version is Costello singing it with The Fairfield Four which you can find on the All This Useless Beauty bonus disc.
Think about this pairing of songwriters. Costello has written upwards of 5 hundred songs. And the other guy is Paul McCartney. If you don't appreciate this song, it's a good indicator that your indicator isn't good. Or maybe you're too young to consider mortality in any meaningful way. Either way,  jiggle the knob, you're on the wrong path.
Pretty amazing vocal by Costello, too. Lightning meet bottle.
---
Costello made a record with Burt Bacharach, too. Talk about flexible. You know Bacharach, right? The guy that did Walk on By and of course Raindrops Keep Falling on my Head? And then there was What the World Needs Now is Love. Oh, and What's New Pussycat? The list goes on. Maybe you heard God Give Me Strength from the Costello collaboration Painted From Memory. If so, we're both old. Not as old as Burt Bacharach, am I right? Up top. (high5) The two won a Grammy for I Still Have That Other Girl in My Head, from this record.
Here's another example of two guys that know how to work together. There's a lot to like on this record, including track The Long Division. It sounds like something a 1982 suburban housewife would listen to dropping her son off at the comic shop while on the way to file for divorce. But in a good way.
Some songs on the record are unapologetically draped in Bacharach's signature arrangements while The Long Division seems to pay homage to his Dionne Warwick days. And why not?
---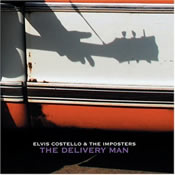 "Man goes beyond his own decision / Gets caught up in the mechanism / Of swindlers who act like kings / And brokers who break everything." – The Scarlet Tide
Costello teams with T-Bone Burnett for some authentic mountain music. I have no idea if it's authentic, I just know it's beautiful. But these two have made beautiful music together before – most successfully on King of America, which may be the best Costello record. Maybe. Most recently, they breathed life into old Bob Dylan lyrics on Lost on the River: The New Basement Tapes.
In The Scarlet Tide, Costello, singing with Emmylou Harris, perches his sober melody upon a scaffold of gingerly plucked notes. It's the perfect little confection, part savory and part sweet, a little bitter. It's one of those songs that sounds like it wrote itself. This one was nominated for an Academy Award and a Grammy.
---
Well look at that? Another McCartney/Costello collaboration. Resistance is futile. On top of that, Costello channels John "I'm John Lennon" Lennon, for chrissakes. The demo is so Beatlesesque it's frightening. So Like Candy is another successful collaboration among 14 penned by the duo. At the very least, someone needs to Traveling Wilburys these two into a band stat! T-Bone producing!
Anyway, notice I don't spend a lot of time talking about what these songs are about, because that's really for you to deduce. Songs always tend to mean more to me than just what they literally mean, anyway.  But in this case it's safe to assume that somebody done did somebody wrong.
Paul has said Elvis can be a little pushy in the studio. I hope that's true. Someone needs to keep MCartney in check and Elvis is uniquely qualified. He's a musical chameleon that pairs well with the greats, regardless of genre.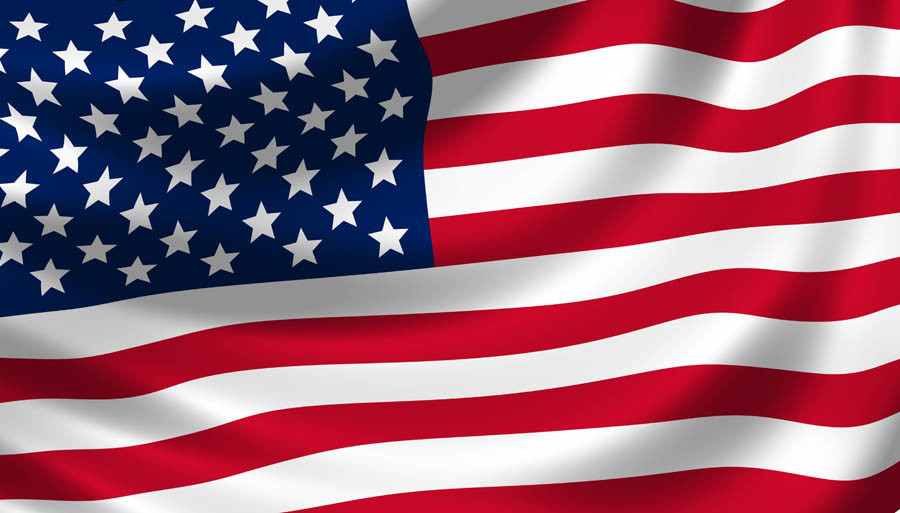 Dear Members of Congress,
The tipping point is here and we need to put aside our political differences to save this country right now! Silence and remaining behind party lines is no longer an option. A unified address by our elected officials in Congress on the issue of police brutality and equality under the rule of law is required to begin the healing process as well as ensure the future of this nation.
There are three steps that immediately need to be taken to bring this to fruition. The arrest and charging of the three remaining individuals involved in the death of George Floyd must occur as the first step of good faith. The second step requires clear and transparent action items stated to the public in order to address the issues at hand. Those action items should include:
The revision of Qualified Immunity to specifically address the problematic assertion that "Qualified Immunity means that government officials can get away with violating your rights as long as they violate them in a way nobody thought before – Institute of Justice"
The reforming of Civilian Review Boards with the purpose of increasing the decision-making abilities on the disposition and discipline of police officers.
The third step is the creation and funding of a systemic racism task force with the goal of dismantling systemic racism.
Accelerating judicial system reform
Equating the public education system
Eliminating redlining
These are just the preliminary steps that will begin the framework of the changes we need enacted to better the experiment called the United States.
I look forward to seeing a response in the form of action on the behalf of the citizens of this country.
Thank You Tulsa Oklahoma / Generational Responsibility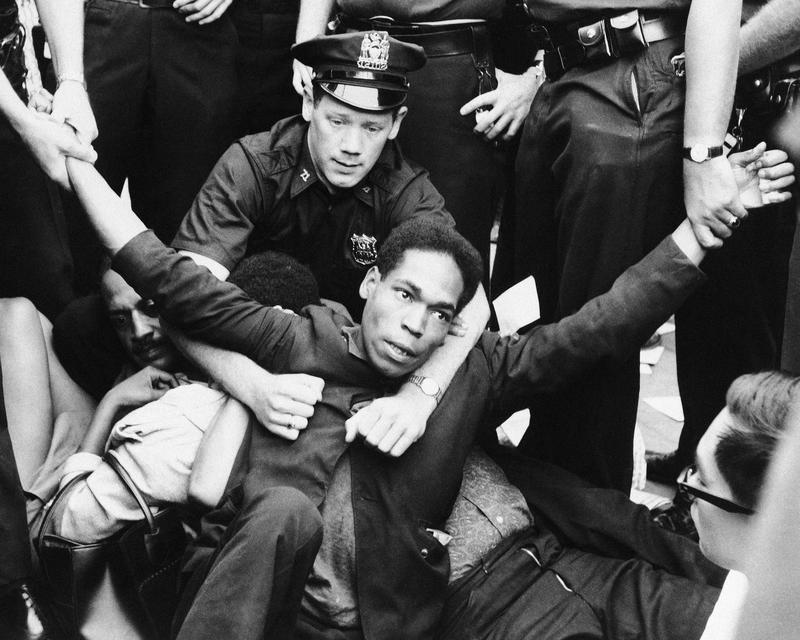 Every generation has an unintended mission as it relates to the liberation of their people. That mission is based on the circumstances and is revealed either midway through or after that generation's mission is complete.
Through land ownership and intellect, the post slavery generation (Reconstruction/Tulsa – Black Wall Street) revealed what was possible if America dared engage on a level playing field. They did an EXCELLENT job!!
Through newly established media, The Civil Rights generation exposed the world to racial injustice and an undelivered promise of liberty and justice. They did an EXCELLENT job!
The Hip Hop generation reinvigorated the notion of wealth, ownership, propagated messages of inequality and exposed the daily tribulations of Black American life to ALL of America. It was my generation's obligation to gather overwhelming empathy and build an irrefutable emotional case against racial injustice. We did and EXCELLENT job!!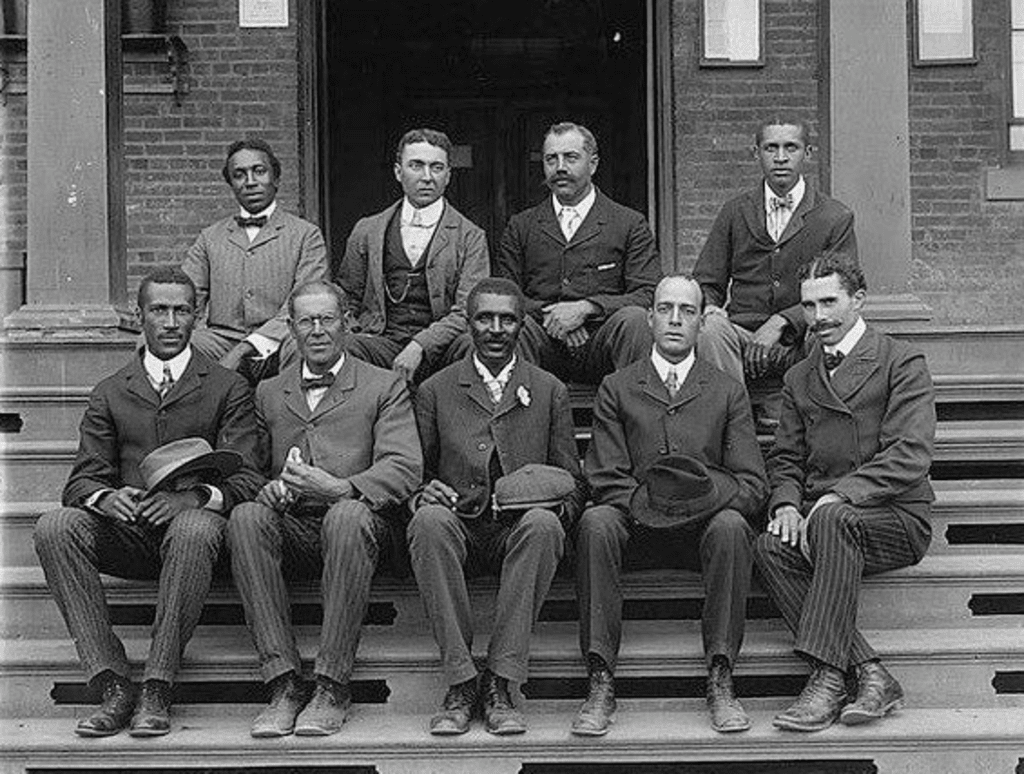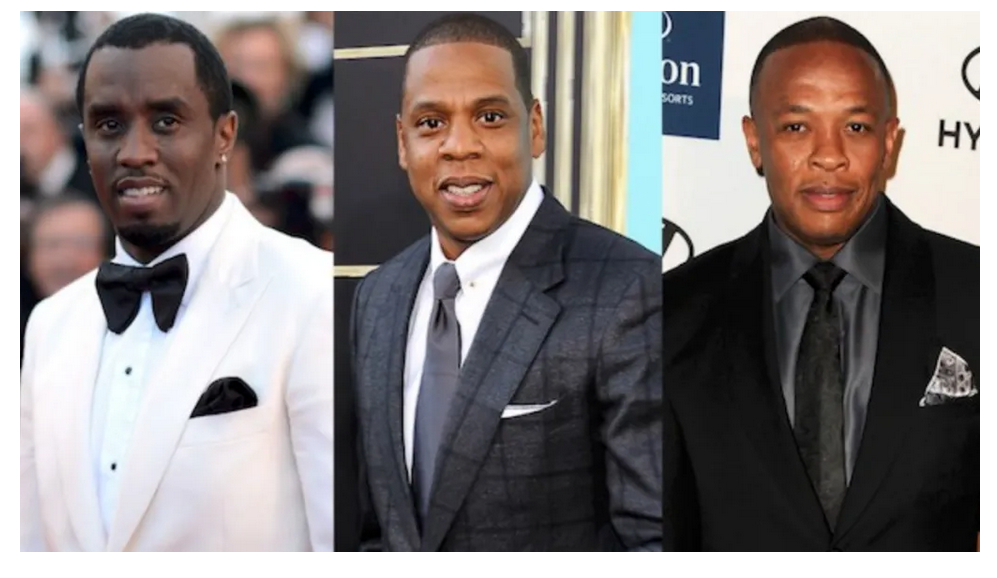 Through technology, Millennials unintended obligations seems to be gathering overwhelming and irrefutable visual and literal evidence against racial injustice AND expose it via social and regular media. They are doing an EXCELLENT job!!
Now that a select few have assimilated, gained some empathy and chosen to walk alongside us, they are also experiencing similar atrocities and destroying the sentiment that prior instances of injustice were one-offs and not systemic injustice.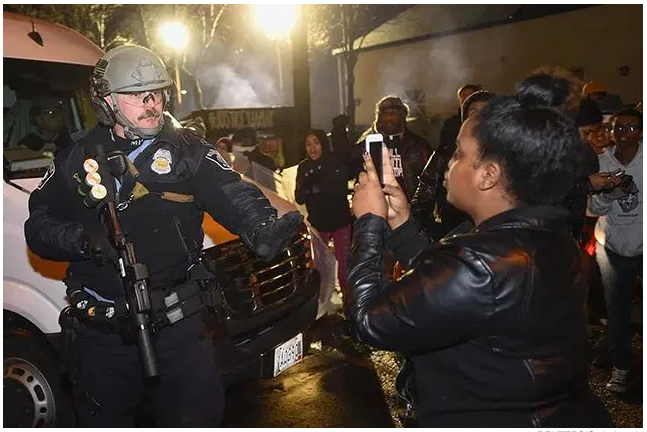 As today marks the 99th Anniversary of the Tulsa Oklahoma Race Riots, I would like to acknowledge those who have shown us what was possible post slavery in America. There is a HUGE difference between returning home and trying to find a home in the first place. The candle lit by that generation is the same beacon that will navigate our eventual return. THANK YOU!!
Sidebar; All generations have had a separate and unintended but equally important mission. What is common is that all generations have had to endure to even make minor progress. We have no choice but to do the same. Sidebar Complete.
Realigning Your Moral Compass / Don't Be Humble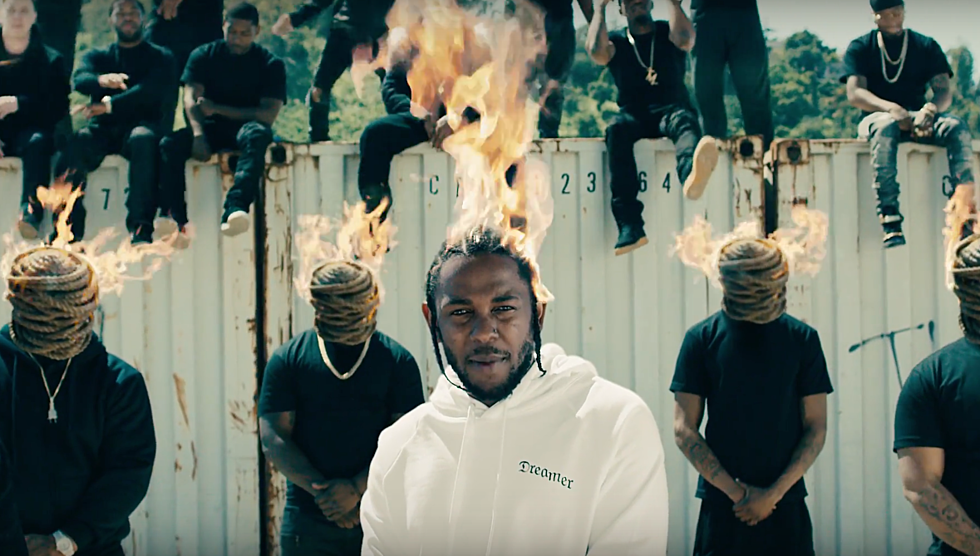 Remember when "keeping it on the low" was a high-valued asset in the lunchrooms of yesterdays past? It was a glorious and magical time where your ability to not divulge information or "brag" would lend you the trust and respect of all… except maybe the person who wanted said info. Conversely, being known as conceited or loose lipped oft resulted in social suicide. Once you understood and practiced the basic tenets of social operation, you were free to roam about the country. Then along came this thing called life and what was once generally accepted social order now requires constant questioning. Oh to be young again!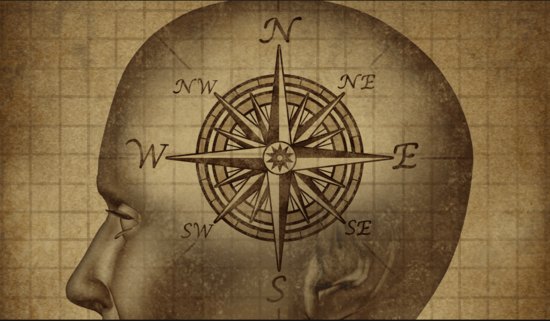 These days, you may find yourself at a moral crossroads where keeping information "on the low" could result in literal career suicide and stagnation of financial growth. I've seen coworkers get promoted because they would inform the entire world of every menial task accomplished like closing the fridge door in the pantry. I've also seen coworkers not be given any credit and as far as to be laid off because no one was aware of their value or responsibilities.  Who knew life was gonna be so complicated (besides every single adult?) Of course, "keeping it on the low"  a.k.a humility is just one of many self-inflicted moral codes we use to navigate for a majority of our lives. There are many others (selfish, greedy, manipulative, etc…) Now what if you hadn't assigned a negative or positive value to these sentiments from the outset? Would you still be so hesitant to engage in their practices?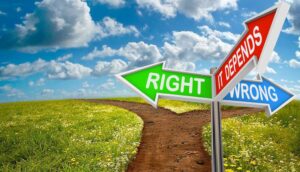 For the sake of proving my point, What if these "negative" moral codes were simply tools that could not be judged but simply used? Is it manipulative to convince someone to put a gun down and not shoot up a room full of people? Was Winston Churchill being manipulative in his efforts to convince the U.S to join WWII? Is it greedy to understand how much financial assets are required to provide the lifestyle you deem worthy for you and your family then pursue accordingly? Is it selfish to know when to tune the world out to achieve a goal that will be to the worlds eventual betterment?
The world is grander than whatever lunchroom your adolescent moral GPS was manufactured in and navigated you through. Once you graduate to encounter those larger moral obstacles, you rapidly realize that what got your through it before may not get you past it now if you cannot realign your moral code. It seems once one masters a particular set of skills, they immediately become obsolete as life advances everyone to the next level. What's more likely is a majority of our decision making tools (like morals) are choice and should be treated as such and continuously revisited.  Good Luck.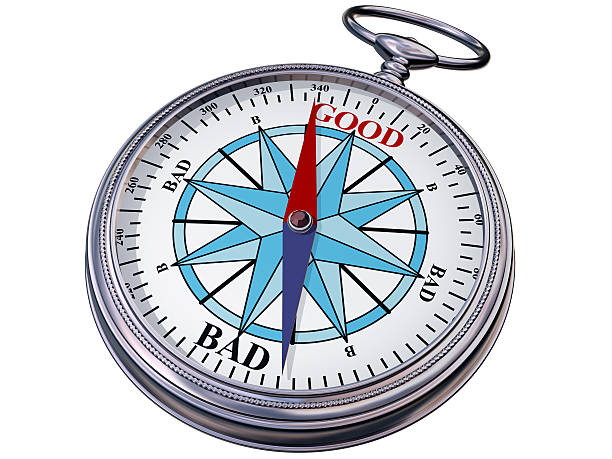 Sidebar; To the aspiring entrepreneurs keeping their amazing ideas "on the low" until they blow up, you are delaying your own successes. To those who find the pursuit of money / capitalism as greedy /evil, you are delaying your own gratitude. Sidebar complete.