The Best Record Paul McCartney Wouldn't Make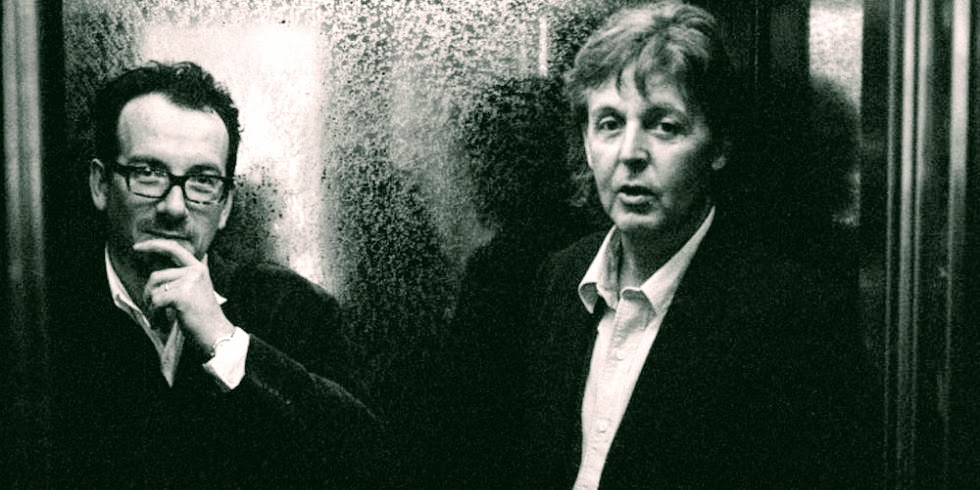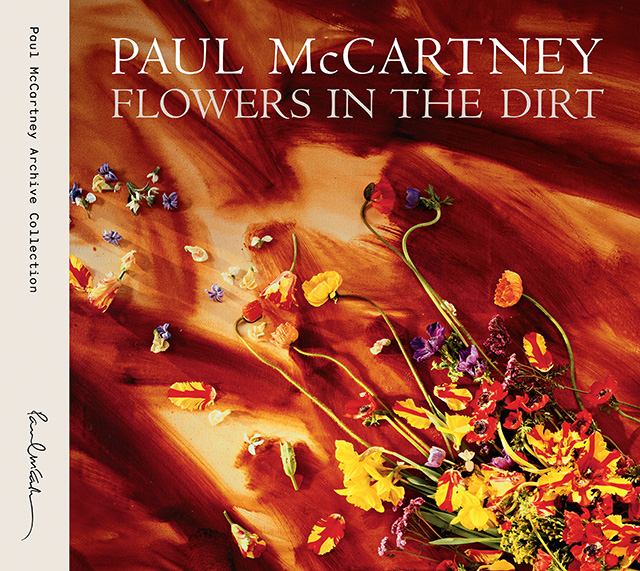 Paul McCartney – Flowers in the Dirt (Remastered)
Parlophone
March 2017
In 1989 Paul McCartney released Flowers in the Dirt, a record I played to death due to the inclusion of songs co-written by Elvis Costello. In my book, these are two of the best living songwriters, period, end of sentence, cap on the pen, close the book, burn the book, but save the pen. You may need it later, maybe in 2017, 28 goddamn years later when the remastered record has been re-released including nine original demos recorded by Paul and Elvis all those years ago.
Paul has spoken a lot about how Costello/McCartney had some eerie similarities to Lennon/McCartney. Two brilliant songwriters facing each other writing on acoustic guitar, Paul left handed, John and Elvis right handed – a mirror image. And Costello, who learned about harmonizing from Beatles records, was the perfect sonic foil to McCartney. So much so, that these demos are downright Beatlesque – something McCartney avoided like the plague throughout his post-Fab Four output. Kudos to Elvis for coaxing that genius from Paul, whose previous record (Press to Play) has its moments, but doesn't stand up to the best records of the era like Graceland by Paul Simon or So by Peter Gabriel.
These demos are downright Beatlesque.
So, if you're a Beatles fan that misses the old Paul, hold onto your Hofner, you are in for a treat. Go straight to disc two and give these demos a listen. I dare say it's the best record Paul never made. Never allowed himself to make. Maybe Paul couldn't tolerate Costello's pushiness in the studio. Costello is no one's yes man, not even Paul McCartney's.

Paul sums it up by saying he ultimately didn't want to make "an Elvis Costello record," although he agrees the demos are likely better than the released versions. They are. Raw and fresh, recorded hastily after multiple three hour writing sessions, warts and all. Demos for So Like Candy and That Day is Done stand beside some of the Beatles best work. I shit you not. 

So, how is disc one?

Uhm… it's still great, but there's a noticeable lack of a cohesion, let's be honest. It's several albums kinda smushed together. Beatleseque tracks like My Brave Face are side by side with the plaintive yet bombastic We Got Married (with David Gilmour soloing), which is a few tracks ahead of the dancey experiment Où Est le Soleil. In between you have some solid tracks like the earnest Put it There and the cheese-fest How Many People. But hey, it's Paul McCartney, even his worst songs outshine most artist's best work.

It's not too late for these guys to make a great record together. Put your ego aside, Paul. The clock is ticking, mate. Kanye can wait.
Janita's New Song "Bliss I Once Had This"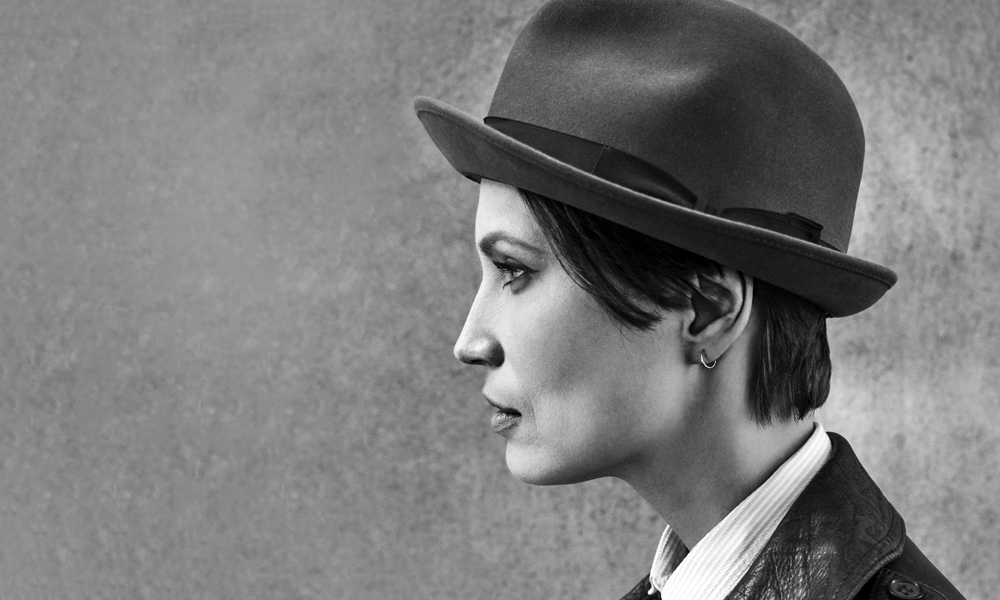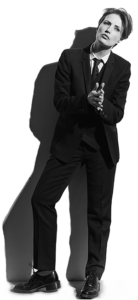 Fresh from her residency at NYC's Mercury Lounge, ECR Music Group recording artist Janita releases the new single "Bliss I Once Had This" on October 18, and we have the premiere.
The guitar-forward track, which you can hear below, is a notable change from Janita's last record, Didn't You, My Dear?, also produced and recorded by label owner and musician Blake Morgan.
Janita describes the song as "a declaration of joyful defiance in darkening times." The track taps into the moment when empathy meets apathy, when we're as likely to question "Who am I to feel happy now?" as we are to throw up our hands and say "Never mind."
Janita and Blake share guitar duties on the track, rounded out by Miles East on drums and percussion and Justin Goldner on bass.
Janita's last show this year is in her hometown of Helsinki at the legendary Tavastia-klubi on November 10.
Pixies Straighten Up and Fly Right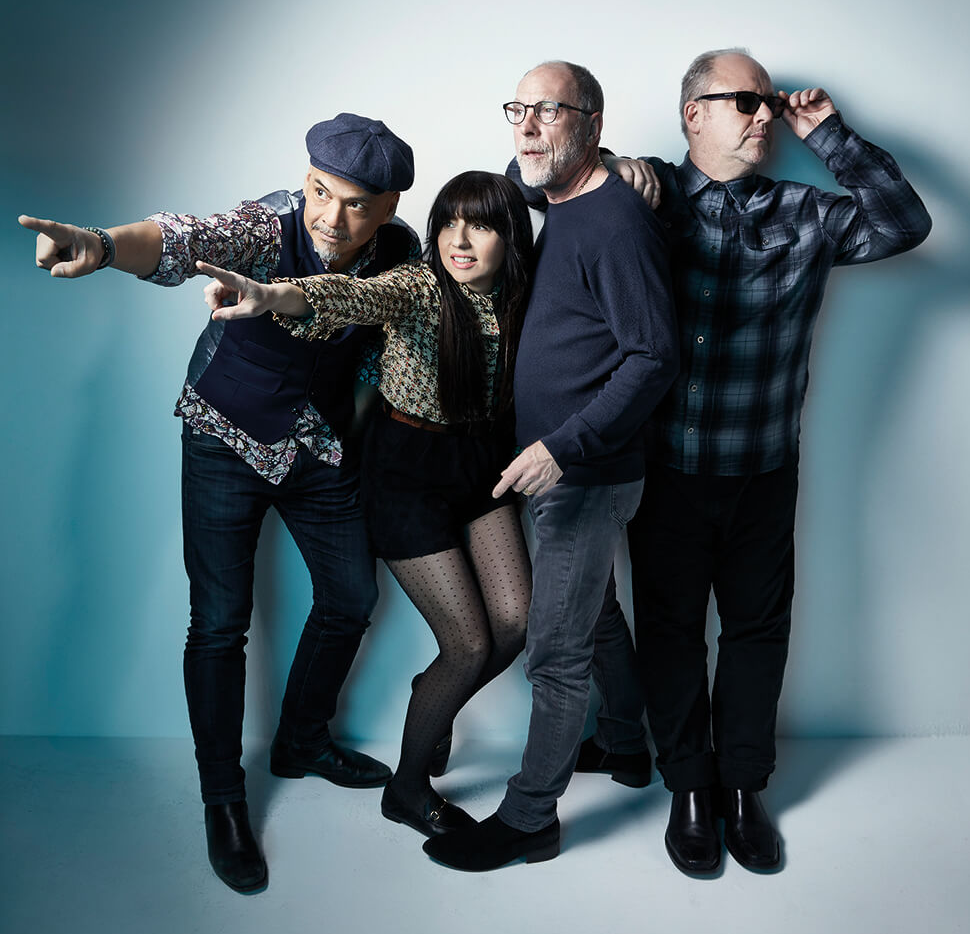 The Pixies demoed over 20 originals and some covers in their upstate NY sessions with producer Tom Dalgety last year, whittling them down to 12 tracks for the new gothic record Beneath the Eyrie. Much of the warts-and-all recording process was captured in the excellent 12-part lead-up It's a Pixies Podcast. You'll find no other iconic band pulling the curtain back on their process with the same amount of honesty.
Dalgety has a way of smoothing over Pixies' rough edges to sometimes exquisite effect. Other times you may miss the rust and crunch of producers Steve Albini and Gil Norton. But it's not 1988, and this is an older, wiser band with adult aches and pains – and a sudden interest in being less obtuse. Some fans may not be ready to hear Black Francis sing straight-forward lines like "I'm ready for love" and "Last night I was driving around, nothing to do, thinking of you." Fans of Frank Black, however, may be better prepared. Personas are a bitch. So are rigid expectations.
Folks like to talk about a Pixies "sound," and there is something certainly recognizable as that, but the sonic arcs between albums only extend a record or two. Surfa Rosa and Doolittle share a sound, but there's less in common between Doolittle and Bossanova, or between Bossanova and Trompe Le Monde. Indie Cindy (made 23 years later) does pick up where Trompe left off, but the next two records, Head Carrier and Beneath the Eyrie, find the band moving beyond that entirely, even though the DNA is most assuredly Pixies.
Eyrie kicks off with the bubbling "In the Arms of Mrs. Mark of Cain," a track with no real precedent in their catalog, but another that proves drummer David Lovering is the skeleton holding the body up. Things get a little more traditionally Pixies with "On Graveyard Hill," even if the lyrics are less esoteric than fans have grown to expect. This rolls into "Catfish Kate," a downright story song with Black playing narrator Blackjack Hooligan. The track is one of the few on Eyrie to employ that tried-and-true loud/quiet/loud aesthetic.
Guitarist Joey Santiago lets it rip on "Ready for Love," bringing his new-found sobriety into focus. Perhaps in deference to Joey, the band's upcoming tour will be dry – no drugs or alcohol. I know it's not as simple as that, and perhaps Black's marital woes have something to do with cleaning up for the tour. But wine is all over this record (and the podcast), especially in the tipsy chorus of the Tom Waits-ish "This Is My Fate" and in the poetic refrain of "Silver Bullet."
"The shade is drawn with stem and vine
Burned in the flame of a man condemned
With venom wine and golden dawn
A silver bullet in the chamber turning"
Bassist extraordinaire Paz Lenchantin gets writing credit on the '90s-sounding "Long Rider" and sister track "Los Surfers Muertos," which pay homage to a fellow surfer that lost her life carving the waves. "St. Nazaire" throws a raucous bone to fans, with a story steeped in the type of seaweed-covered mythology Pixies die-hards know well. It's not as delightfully unhinged as "Planet of Sound" or "Blue Eyed Hexe," but it's a welcome bit of aggro.
Inspired by Black nearly driving into a deer on the way to the studio, the sprawling "Daniel Boone" slowly swells into a version of Pixies that fans have yet to meet. There's a slow beauty to the track that resembles some of the quieter moments on Indie Cindy, but not hardly as compressed.
Eyrie ends with another 'tranquilizing drink,' "Death Horizon," a mid-tempo ditty that puts the finishing touches on what may very well be a break-up record for Black Francis. In that way, it feels like Black has shed his personas and fronted the band as his true self, Charles Thompson, for the first time. It's who he was all along.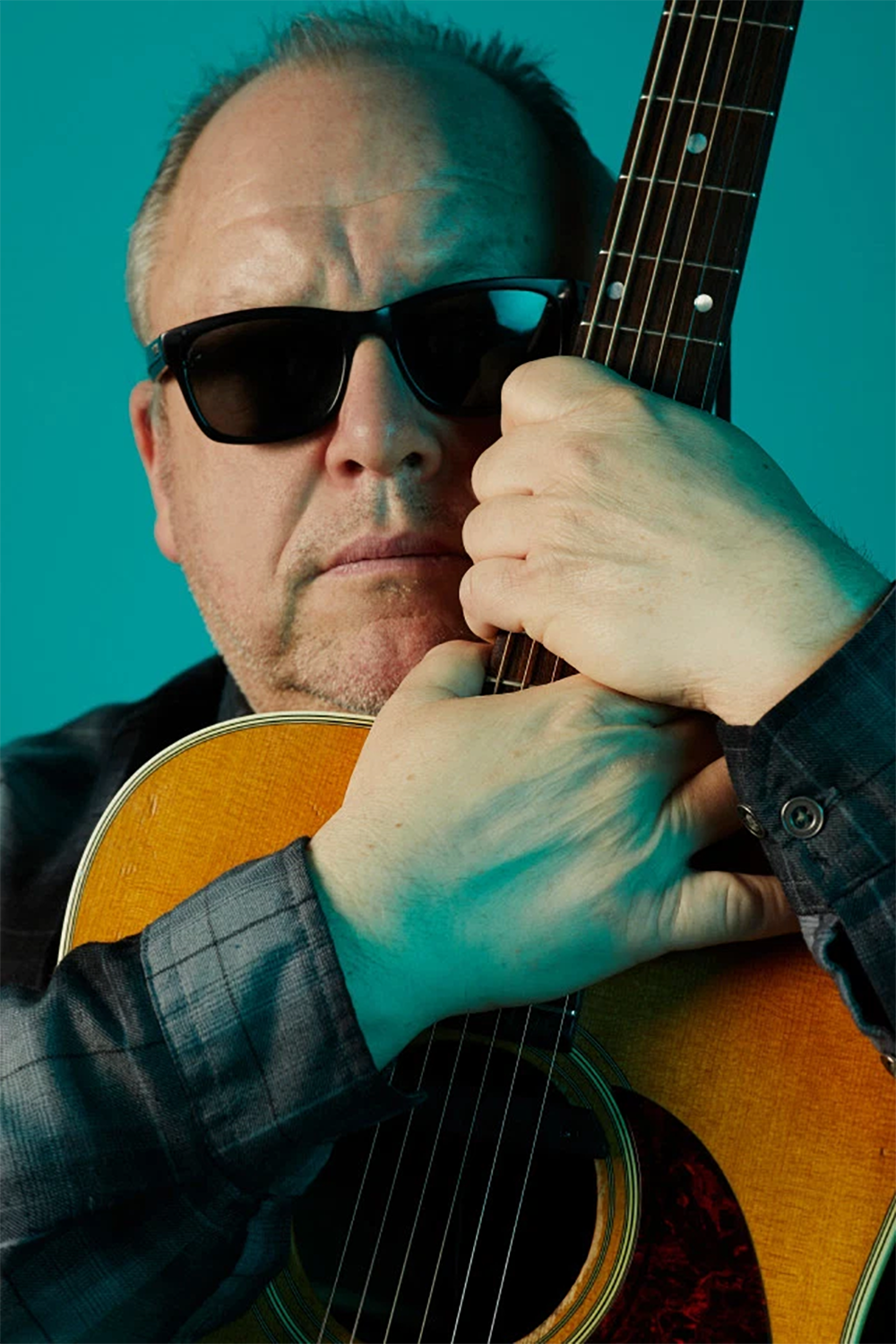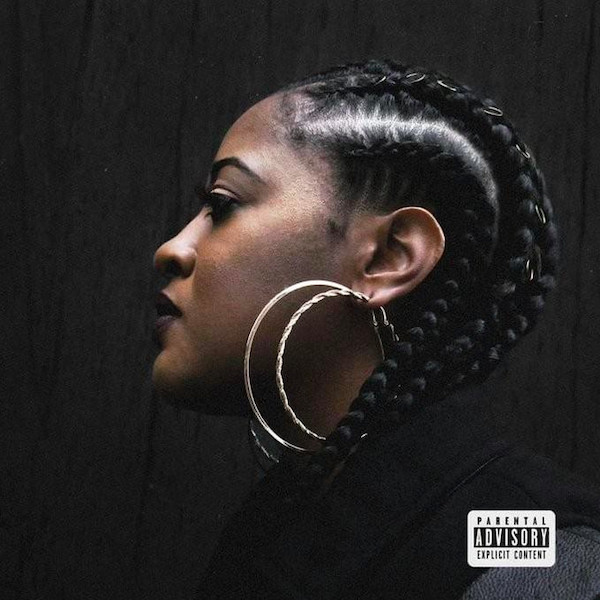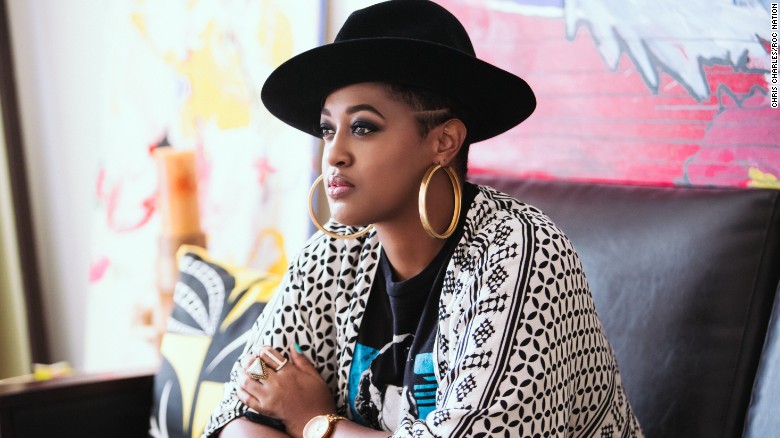 Eve must've bit into an apple off of the LYRICAL tree with the type of seeds Rapsody is spitting on this album! Each of the 16 branches from this sequoia is worth your time and attention. She's praising, reflective, educating and entertaining at the same damn time!
The words that constantly sprout from the soil of her nurturing production team lets us know the work has been put in. The fruits of her labor are abundantly clear when you grasp the content of her art musically and visually. A perfect example of this combination is on full display in Ibithaj feat. D'Angelo and GZA.
But her cameos don't end there! The features in this forest make sense and keeps the proper balance within this ecosystem. The biggest challenge you'll find when camping out in these woods will be choosing the best collaboration.
Oprah feat Leikeili47 is the type of the track that will keep your necks nodding from beginning to end. But I can easily say the same thing about Maya feat K. Roosevelt which is also a certified banger!
There's more than a handful to mention here, but I want you to do yourself a favor and find those other gems after you cop the album. Here's a hint…Rapsody also trades bars upon bars on a couple of other standout tracks with J. Cole and the Queen herself…Latifah!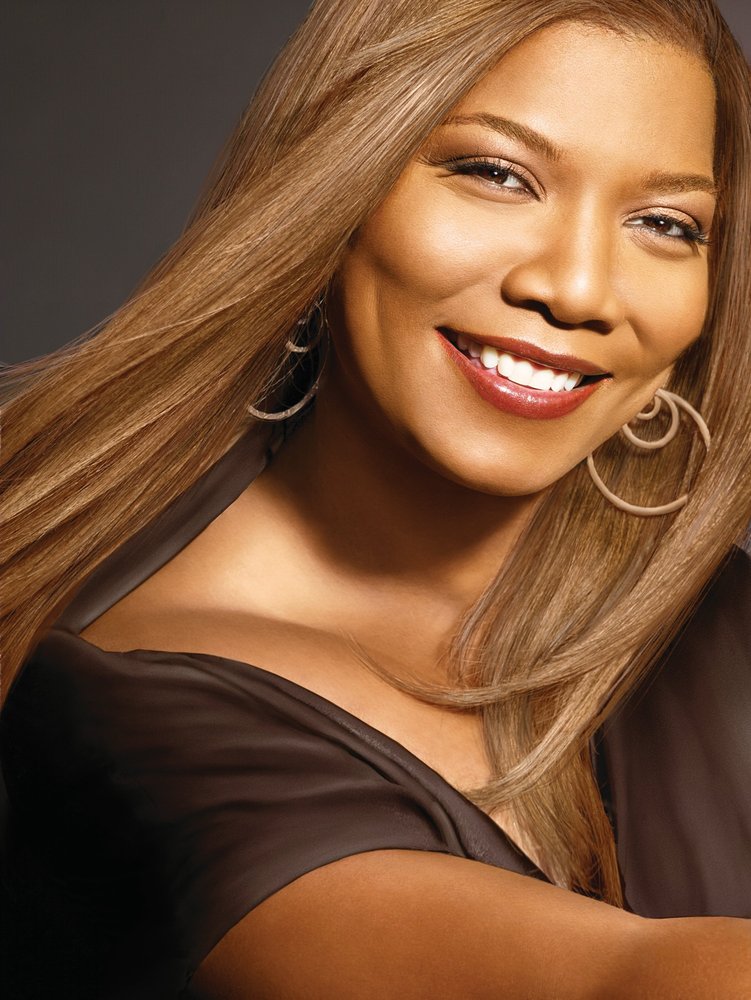 Despite Rapsody's last outing (Laila's Wisdom) being great in itself, she managed to raise the bar yet again with Eve. Her words are inspiring, refreshing and unapologetically poignant. EXACTLY what we need to hear right now!
Keep your ears and eyes open for BIG KRIT's "From The South With Love Tour" with special guests Rapsody & Domani Harris. It's sure to be as memorable as the first offering below from her gift basket of treats.