The Most Anticipated Films Of 2015 – Part 2

5. The Fantastic Four
Release: August 7, 2015
Cast: Miles Teller, Kate Mara, Michael B. Jordan, Jamie Bell, Toby Kebbell, Tim Blake Nelson
Director: Josh Trank
Synopsis: Four young outsiders teleport to an alternate and dangerous universe which alters their physical form in shocking ways. The four must learn to harness their new abilities and work together to save Earth from a former friend turned enemy.
Why You Need To See It: If you have seen Chronicle then you are familiar with the talented director Josh Trank. Rumors of friction between the studio and its talented young director has been all over the web for months. Everything I've seen so far leads me to believe you are in for the most satisfying version of your favorite super heroes yet. Recent rumors of a possible cross over with the rest of the Marvel Universe sets the stage for some epic movies that can turn the Fantastic Four into a major movie franchise. The casting of Micheal B. Jordan as The Human Torch has caused an uproar that is bringing to light the need for diversity in American entertainment that the comic books these movies are based on has always tried to explore.
4.Black Mass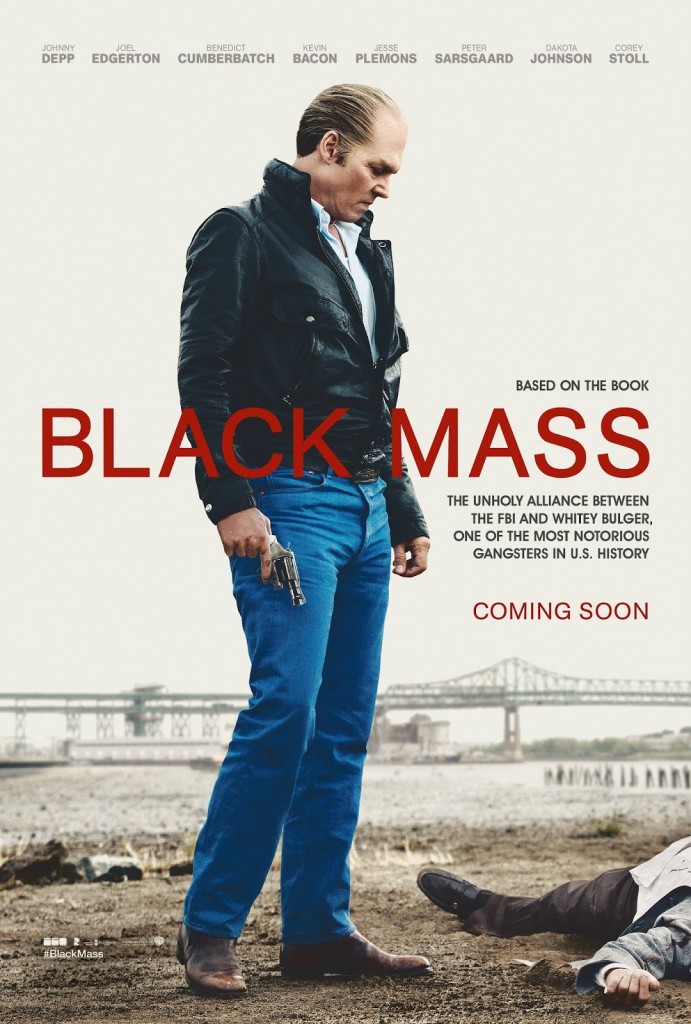 Release:September 18, 2015
Cast: Johnny Depp, Benedict Cumberbatch, Joel Edgerton, Sienna Miller, Kevin Bacon, Juno Temple, Dakota Johnson, Corey Stoll, Adam Scott, Peter Sarsgaard
Director: Scott Cooper
Synopsis: The true story of Whitey Bulger, the brother of a state senator and the most infamous violent criminal in the history of South Boston, who became an FBI informant to take down a Mafia family invading his turf.
Why You Need To See It: The Whitey Bulger story has been explored in the movie The Departed but never in its own movie probably because Bulger was on the run for years. The former FBI informant and brother of a state Senator William "Billy" Bulger was on the run and supposedly hard to catch. Accused of killing up to 19 people before disappearing for 16 years, Bulger was eventually found hiding in plain sight in Santa Monica, California with long-time girlfriend Catherine Greig. Warner Bros has put together a cast that looks very impressive. Depp alone looks as crazy and in character as ever in the haunting gangster role that his fans have been waiting to see since the disappointing Micheal Mann directed Public Enemies released in 2009.
3. Mission Impossible: Rouge Nation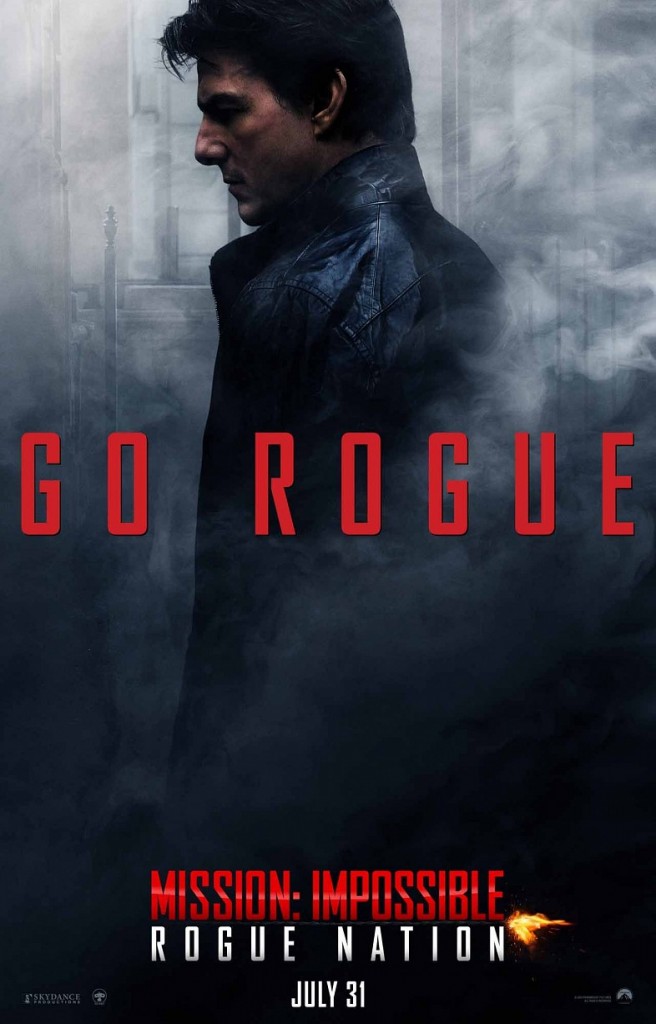 Release:July 31, 2015
Cast: Tom Cruise, Jeremy Renner, Simon Pegg, Alec Baldwin, Ving Rhames, Rebecca Ferguson
Director: Christopher McQuarrie
Synopsis: Ethan and team take on their most impossible mission yet, eradicating the Syndicate – an international rogue organization as highly skilled as they are, committed to destroying the IMF.
Why You Need To See It: If you can ignore how impossible the things Tom Cruise does in these movies then you can enjoy each one for what they are. Basically it's Tom Cruise doing crazy shit while trying to save the world, with some type of fake mask on. In each movie Tom seems to be doing some stunt that you know there is no amount of insurance available for him to pull it off but, it looks damn good anyway. The usual team is back to help him get away with what always looks simply impossible. Written and directed by Christopher McQuarrie, who  I've been a fan of since seeing his movie The Way of the Gun. That  movie has several epic gun fights, a classic performance by James Caan, and a memorable co-lead role for the always talented Bernicio Del Toro.
2. The Man from U.N.C.L.E.
Release Date: August 14, 2015
Cast: Henry Cavill, Armie Hammer, Alicia Vikander, Elizabeth Debicki
Director: Guy Ritchie

Synopsis: In the early 1960s, CIA agent Napoleon Solo and KGB operative Illya Kuryakin participate in a joint mission against a mysterious criminal organization, which is working to proliferate nuclear weapons.
Why You Need To See It: Based on the 1964 MGM television series of the same name created by Sam Rolfe. Sherlock Holmes director Guy Richie brings you a stylish looking action thriller that James Bond creator/author Ian Fleming contributed to after being approached by the TV shows co-creator, Norman Felton. This film was in development for over 20 years and at one time it was rumored that Quentin Tarantino was briefly attached, but decided to make Jackie Brown instead. Tom Cruise was in early talks to take the lead in the film. Director Guy Richie has a pretty good track record for bringing old ideas new life. The trailers released so far make the film seem like a great opportunity for this to be a tent pole for future films. The idea of the CIA working with the KGB during the Cold War against the Nazi's during the 60's gives us chance to return to time when the Nazi's were the number one threat to the world. Guy Richie gets to show us what he would do with not just one James Bond but two during the golden age of film spies like Sean Connery in 1964 's Goldfinger.
1. Sicario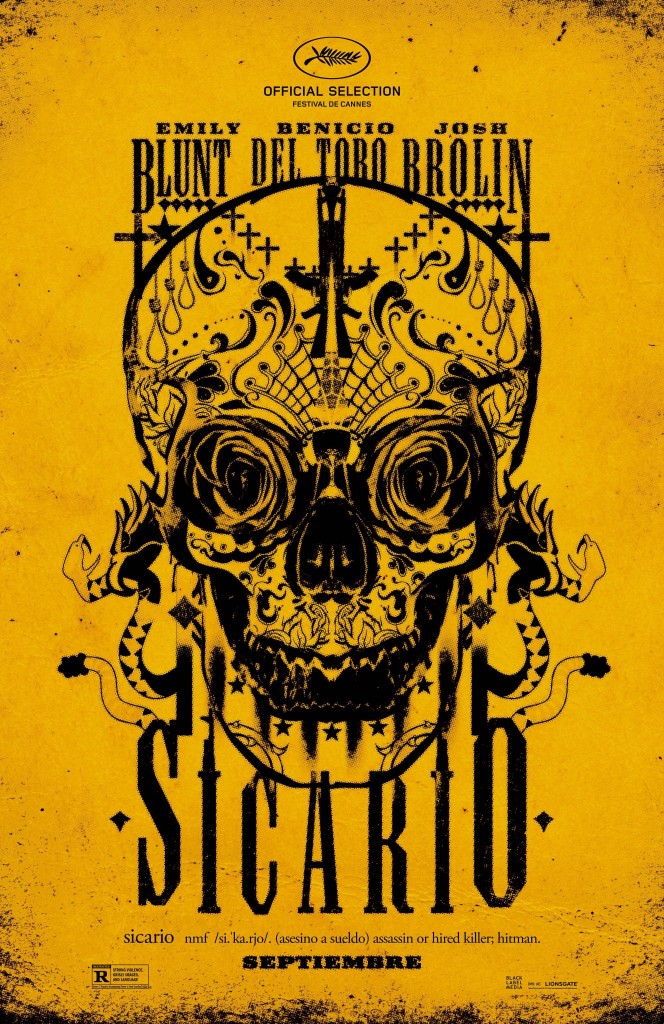 Release Date:September 18, 2015
Cast: Benicio del Toro, Jon Bernthal, Emily Blunt, Josh Brolin
Director: Denis Villeneuve

Synopsis: In the lawless border area stretching between the U.S. and Mexico, an idealistic FBI agent is enlisted by an elite government task force official to aid in the escalating war on drugs. Led by an enigmatic consultant with a questionable past, the team sets out on a clandestine journey forcing Kate to question everything that she believes in order to survive.
Why You Need To See It: Selected to compete for the Palme d'Or at the 2015 Cannes Film Festival ;Canadian Denis Villeneuve directs this Mexican border drama, scripted by writer Taylor Sheridan. If you dare pay attention to the drug war along our southern border, or watched a season of Breaking Bad, you would have been exposed to the massive amounts of carnage these professional killers are known for. Emily Blunt ventures onto the bloody streets of Ciudad Juárez, just across the Rio Grande from El Paso, Texas, in search of a cunning drug lord. The involvement of the United States government in this war along our border is always an interesting setting for a gritty action thriller. Josh Brolin plays the CIA official who leads the team including Benicio Del Toro the assassin hired to kill the drug kingpin. Director Villeneuve has an impressive catalog, including 2013's Prisoners a child-kidnap drama starring Hugh Jackman and Jake Gyllenhaal. Released that same year was Enemy, a doppelganger drama adapted from a José Saramago novel which also starred Gyllenhaal. Villeneuve is also about to direct his biggest project to date: the upcoming sequel to the Ridley Scott sci-fi classic Blade Runner. Harrison Ford will return to star along with Ryan Gosling.
Review: Godzilla vs. Kong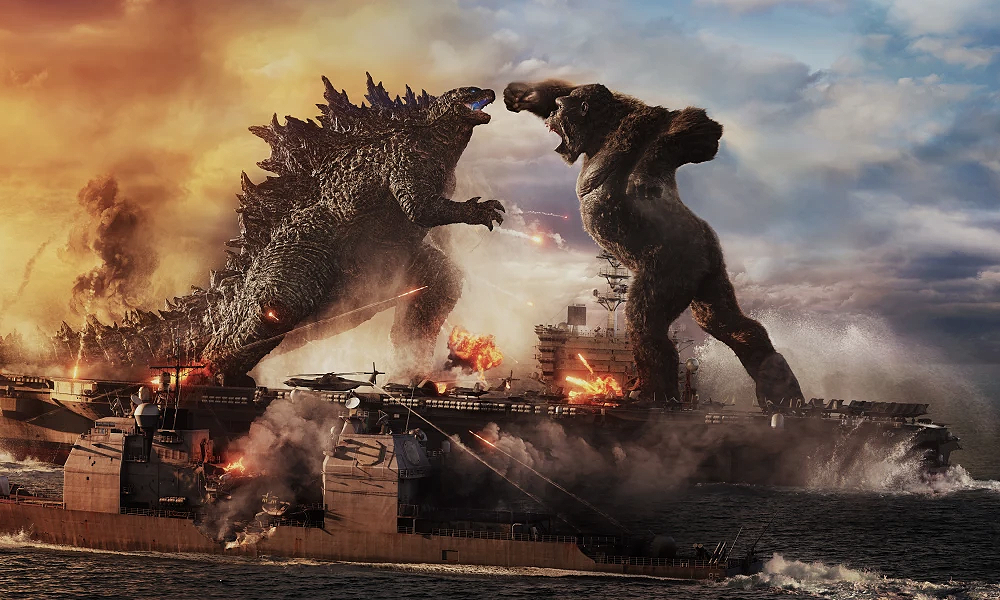 Godzilla vs. Kong reminds me that I was an idiot as a child. I allowed the 4:30 Movie too significant a piece of my brain pie. I existed in a headspace where The Planet of the Apes and Gamera were more science than fiction. I was certain skyscraper-sized monsters lived in the woods a few blocks away, and that ghosts were under my bed. Somewhere in possibility-land, a black and white Lon Chaney slowly becomes a werewolf in a handful of dissolving frames.
Cut to my final form, and I can't help but think these movies are just a total waste of time and resources. Sure, the effects can be impressive but often they have as much weight as a video game. Buildings smash into dust, an actor says a line against a green screen, then Kong sits on a throne like a stereotypical king. Ah doi!
Sure, the hollow Earth with upside-down mountains in the sky is cool – but where's that sun coming from? The MechaGodzilla fight has some great effects, but you can watch those on Youtube without having to sit through a bunch of lines like "Kong bows to no one."
Maybe I just can't enjoy normal human things anymore.
Godzilla vs. Kong (2021)
113min | Action, Sci-Fi, Thriller | 31 March 2021 (USA)
Summary: The epic next chapter in the cinematic Monsterverse pits two of the greatest icons in motion picture history against one another - the fearsome Godzilla and the mighty Kong - with humanity caught in the balance.
Countries: USA, Australia, Canada, IndiaLanguages: English, American Sign Language
Now that Captain America is Black…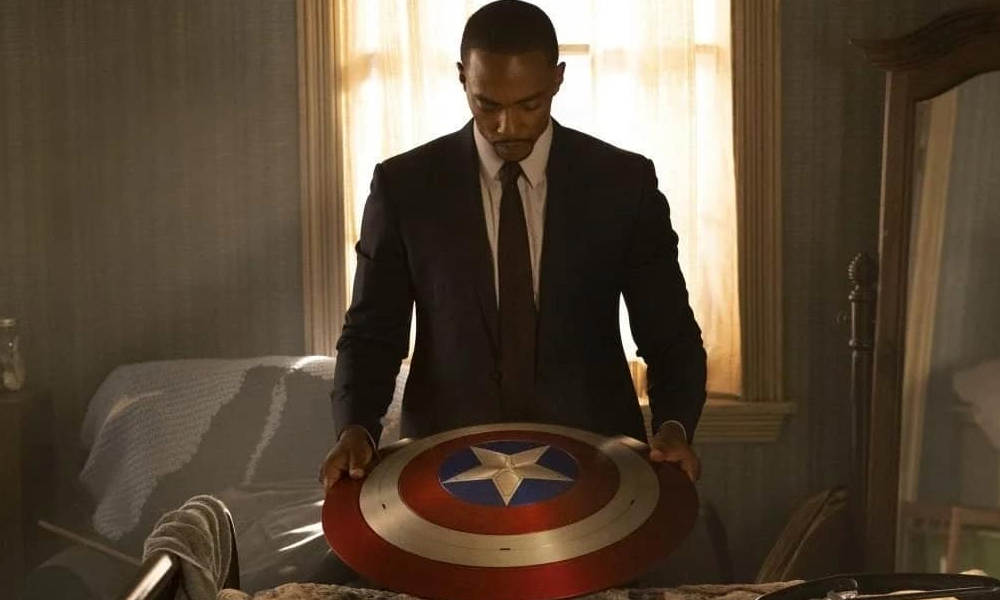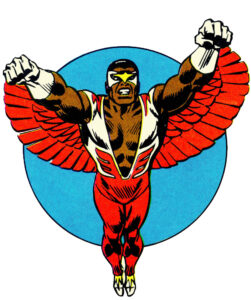 Now that Captain America is Black
Bucky Barnes will change his name to Summer Soldier Buckquan because "Nah son! we ain't doing sh*t in the winter!"
Fearing for their lives, Police officers will fire 751 shots at Cap in the 4th of many incidents to come.
In a new altered timeline, Thanos will win due to Cap being detained by a routine traffic stop. "How can you afford Vibraniun on a government salary? Please step out of the vehicle sir."
Captain America will form a Rap group with Black Panther called "Black-America." The group will not be received well but will eventually have all their intellectual property stolen for decades to come without any due repar… I mean royalties. #MESSAGE
Racists will be utterly confused when they tell Captain America to "Go back to where you came from." Equally confused, Cap will pack up all his belongings and stay put.
Cap will be accused of stealing Thor's hammer the next time he picks it up.
Cap's shield will be replaced with a Vibraniun PlayStation Controller since black men are more comfortable throwing that.
The battle decree will officially be changed from "Avengers Assemble" to "Yerrrrr! It's on sight!"
After 40 years of service, Cap will travel back in time to 1998 to finally get that last dance with his true love, Laura Winslow. They will Cha Cha Slide to "Before I let Go" as the credits role.
Upon retirement, those jaded with having an Af-Am do such an amazing job will appoint a failed real estate charlatan to take up the mantle. The New Cap will immediately try and grab Scarlet by her "Johansson" and declare himself the best Captain America that ever did it during his inauguration.
Chadwick Boseman Forever!!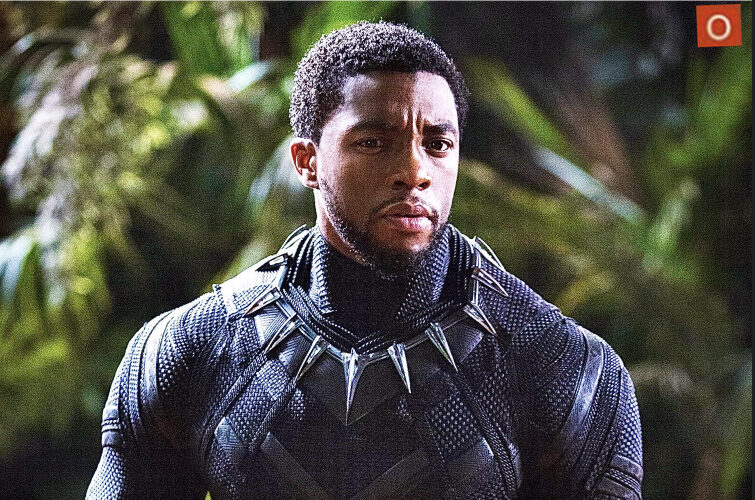 It is clear that Chadwick Boseman chose iconic roles like Thurgood Marshall, James Brown, Jackie Robinson and Black Panther with deliberate intent and for a specific purpose. In an age where positive roles for Black actors is often sparse, Chadwick managed to land and portray historical figures that made most respect his talents if not revel in his ability to transition effortlessly for one character to another. Even I had to give his African accent a solid B+ (It's the highest grade the Nigerian Standards Bureau can give for an African accent to a non African FYI.)
Holding out and preparing for these dynamic roles came with both great frustration and incredible resolve I'm certain. Not to mention the taxing ordeal of battling Colon Cancer as the grueling scheduling of filming and increasing responsibility for positive representation loomed. Even under extreme duress, Chadwick's commitment to others appeared to outweigh his own tribulations, unbeknownst to us all.
Black Panther may have been just a movie to some and that may be because some can easily rattle off 10 movies with a king of non Af-Am origin. It represented a lot more to others. Albeit imagined, imagery on cinema often accomplishes more to augment the social narrative and society itself than actual reality. If negative stereotypes influence perception then positive ones absolutely have the same converse effect.
Even in jest, the cultural misappropriation of raisins in potato salad on SNL skits directly spoke to the tampering of black culture to which T'challa championed, represented and aptly responded "Oh hell Nah Karen!"
If you don't understand the relevance of representation, it's probably because you are thoroughly represented. After all, no one is ever grateful for every breath they take until they are gasping for air.
R.I.P Chadwick Boseman. Thank you for breathing life into the possibility of Black excellence.